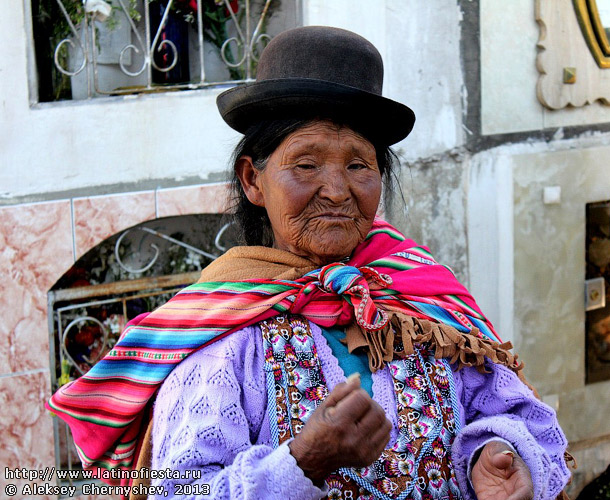 Every year, on November 8, one week after the creepy Day of the Dead, which is celebrated in many countries of Latin America, Bolivians celebrate holiday that may seem even creepier. It is an Indian holiday of sculls, Fiesta de las Ñatitas. This day Aymara Indians bring to cemeteries sculls and bones and even whole skeletons and mummies of their relatives whom they keep at home with care.



Attention! This article is not recommended for children and impressionable people.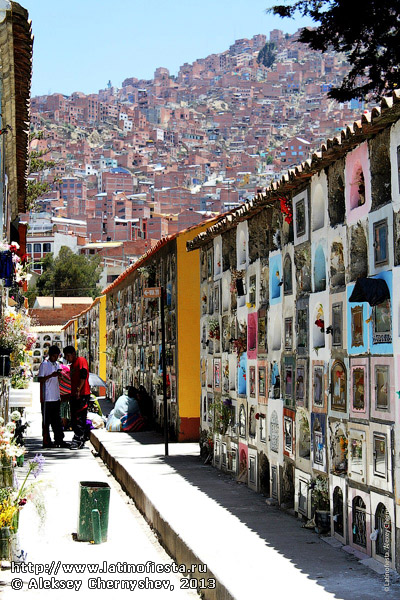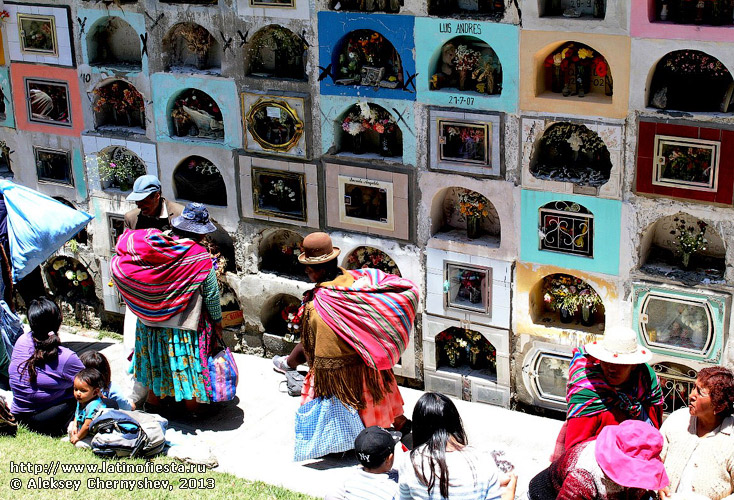 Holiday of sculls

They decorate the sculls with flowers, put traditional Indian knitted hats on them. Put lit cigars between their teeth, which they smoke in turns with the scull, it is believed that it brings luck.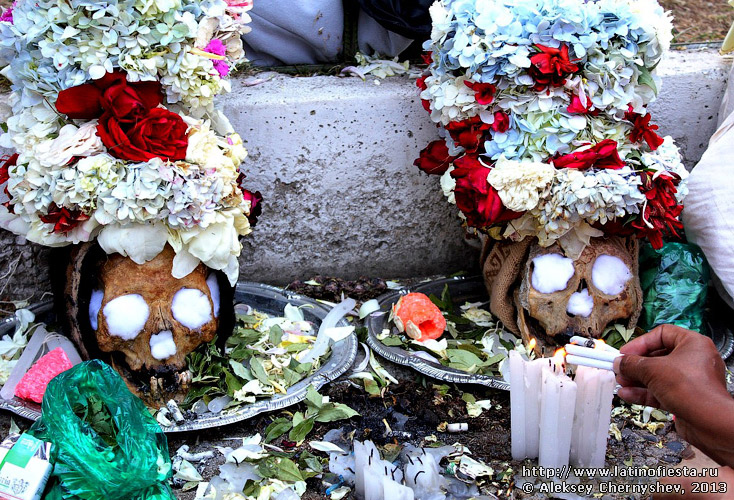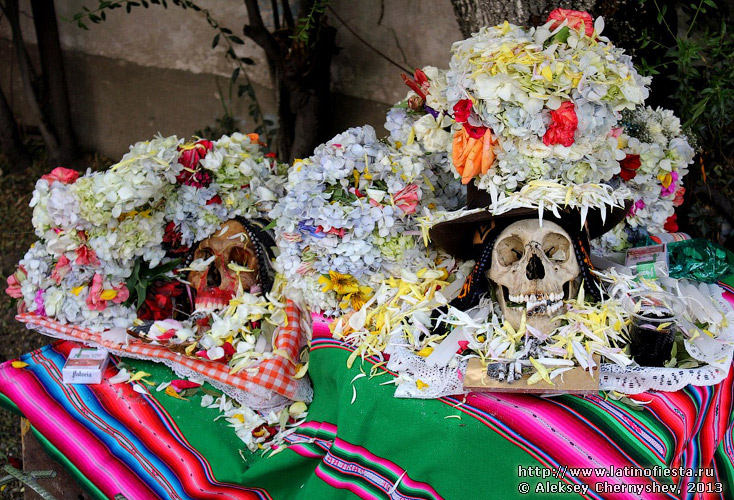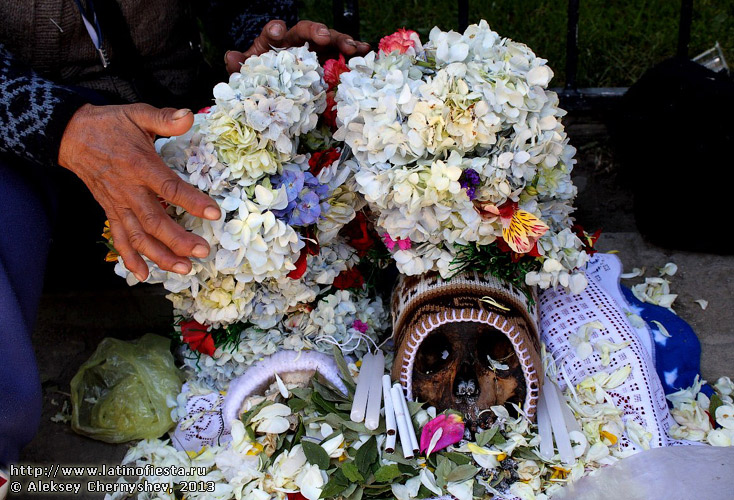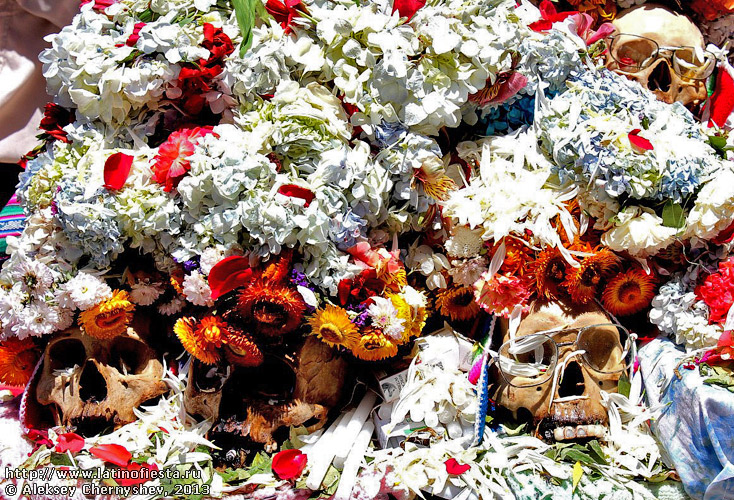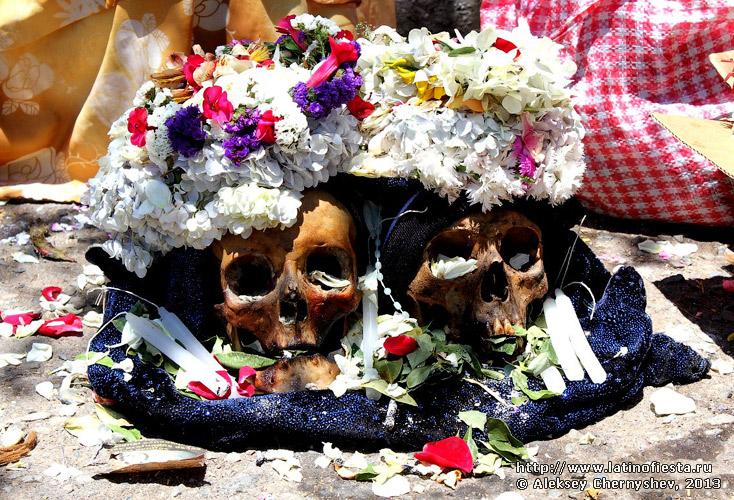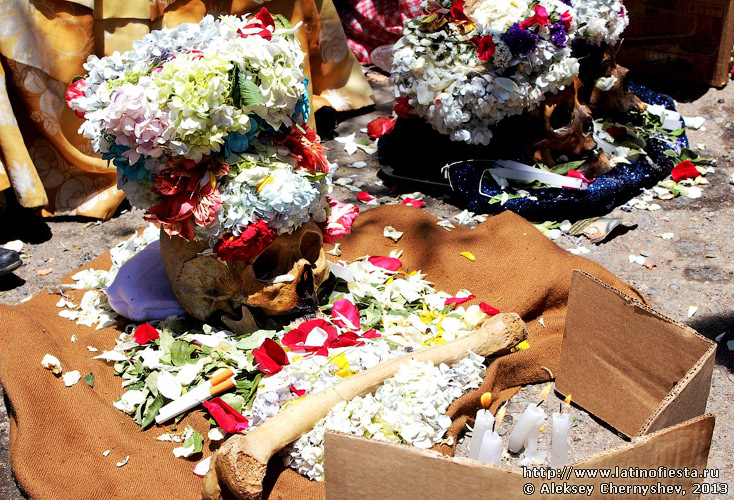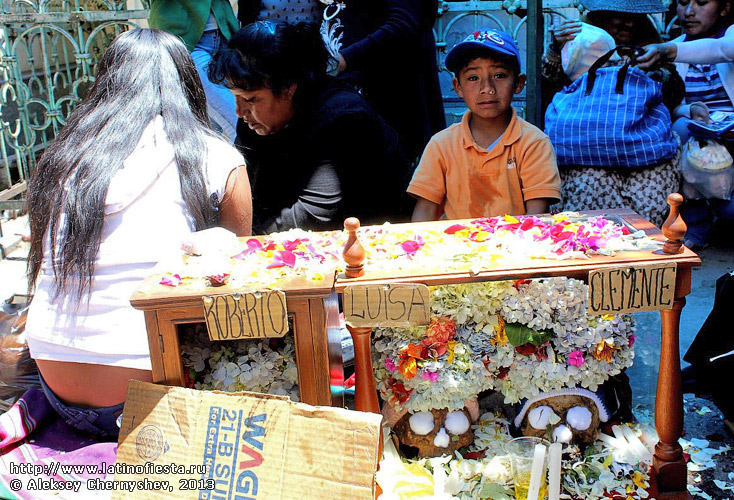 Indians in Bolivia, as well as in most countries of Latin America worry about death much less than other peoples. They believe that the death is not the end of life, that it is only one of its forms. That is why in contrast to our "rest in peace" they believe that the dead want to live and always stay near the living to keep them safe. It is also believed that the souls of the dead (ajayu in Aymara language) dwell in their sculls.

This custom remained from before the Spanish Conquest. The Spanish Inquisition failed to end this tradition within several centuries, though it severely punished the Indians for their pagan rites. Bolivians are Catholics but Catholicism is mixed with paganism in their minds. It is prohibited to bring sculls to churches in Bolivia but Indians insist that the dead want to listen to the sermon too and bring them to the church secretly.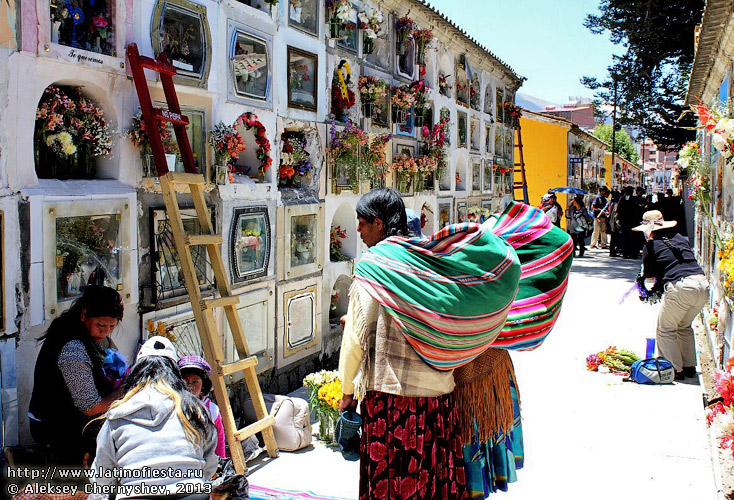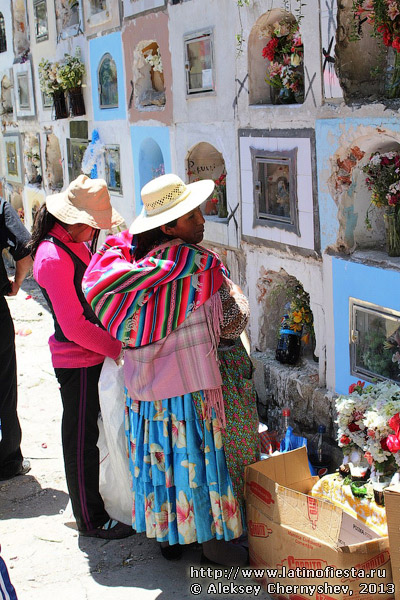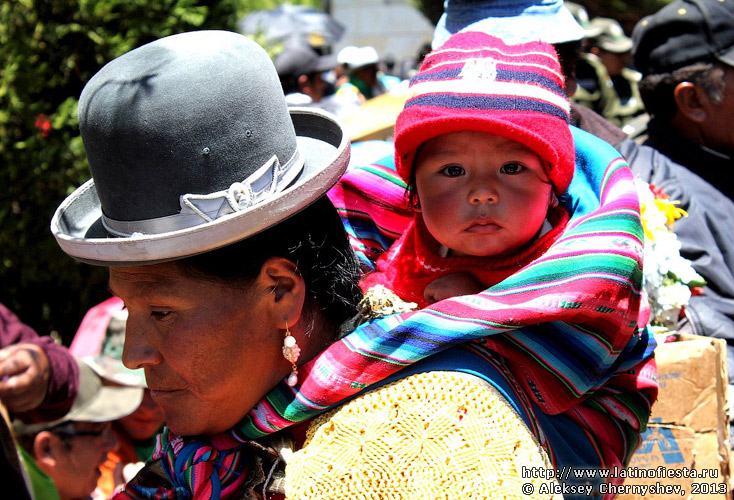 In everyday life Aymara Indians are as a rule unfriendly and gloomy, they don't like to communicate and won't allow strangers to take pictures with them. At the day of sculls they change greatly: they allow to take their pictures and even thank you if you take picture of the scull they have brought, start conversation easily and introduce the passersby to the sculls: "This is Pedro and this is Juana. And this is our great grandfather, though no one remembers his name."

It is not easy for people from other cultures to understand this tradition, it may seem savage for them. But smiles with which the Bolivians recall the dead and talk about death win all hearts and make to take a different look on the things: may be there is nothing wrong with that?