Of course, tourists should better visit Chernyakhovsk (former Insterburg) in spring, summer or early autumn. The town, situated on the banks of a narrow river Instruch, is full of squares and parks with shady chestnut, lime and maple trees. So you think that you got into a well-cared-for botanic garden with no entrance fee.

Unlike the district center - Kaliningrad - where the so called "developers" ruthlessly cut down the trees to be replaced by cottages for millionaires, the "axe of progress" is seldom used in Chernyakhovsk. And one can only exult over it. There is a hope that construction mafia, after all, will fail to reach that town, whose architectural form has originally united German (eastern Prussian) past with recent Soviet epoch.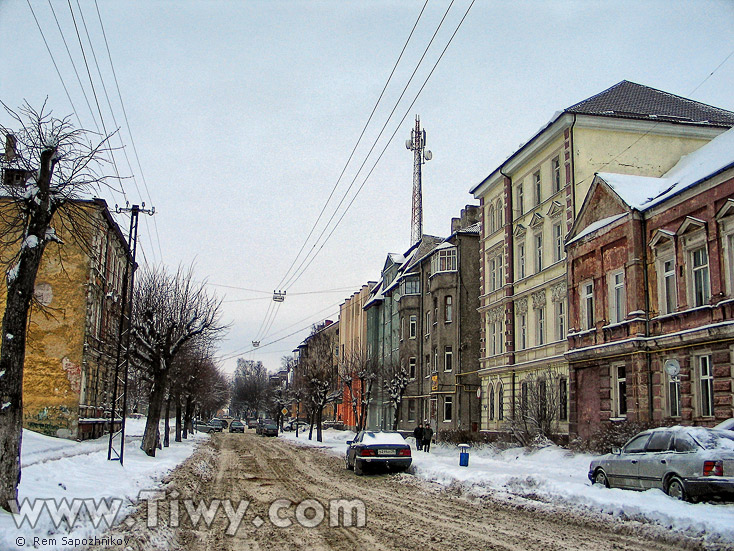 Chernyakhovsk is attractive in its own way in winter. No crowds, no traffic jams. The town leads a slow life, its residents are friendly, eagerly socialize with visitors. There are a couple of decent cafes where you enjoy after a walk along the snow covered streets. With a cup of coffee and a local paper "Polus" in hand you can easily feel to be an old-timer.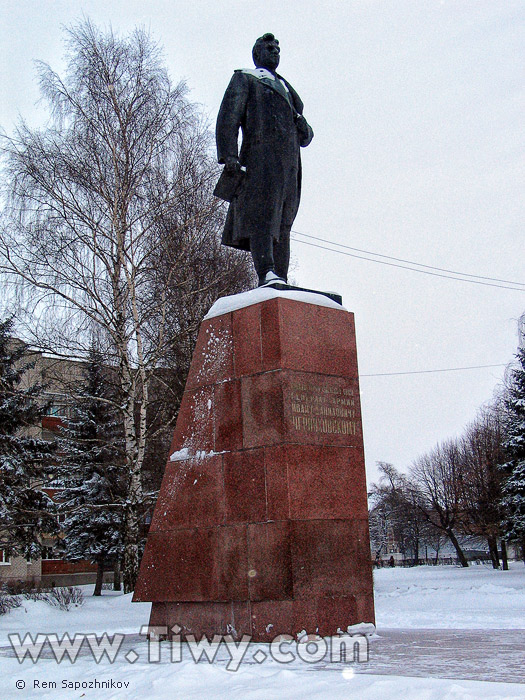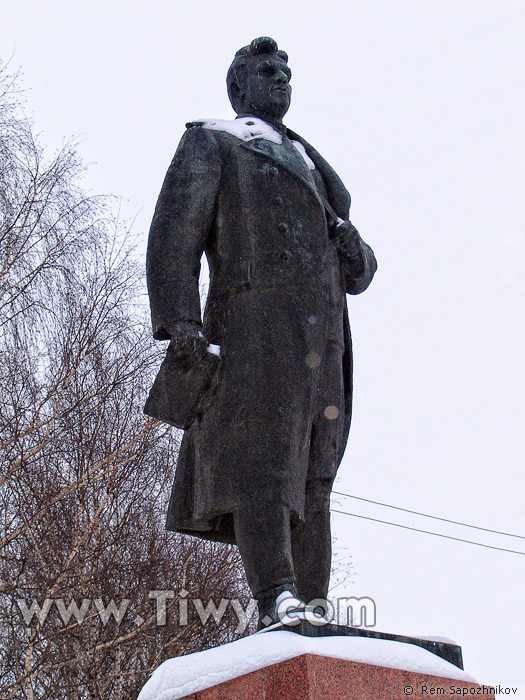 The main monument of the town is to General Chernyakhovskiy, one of the most outstanding military commanders of the Second World War. A few years ago an equestrian statue was erected in honor of another military commander - Barclay de Tolly, hero of the Great patriotic war of 1812. The monument to V.I. Lenin managed to survive in Chernyakhovsk, here they understand that the past is an integral part of the history of Russia.



↓ Click on the photo for close-up ↓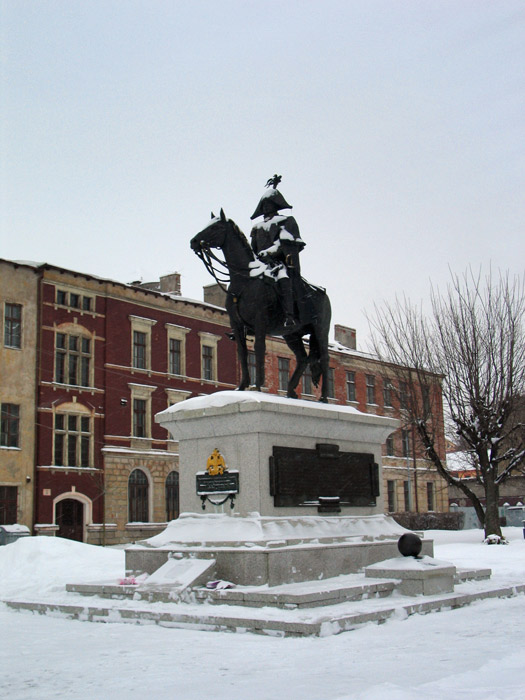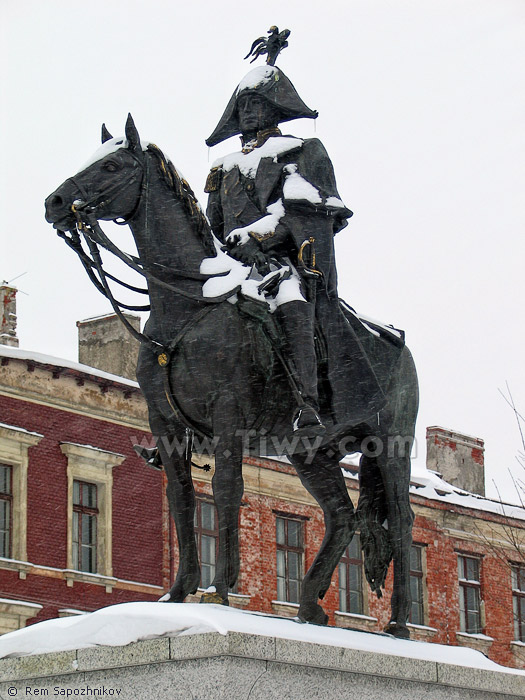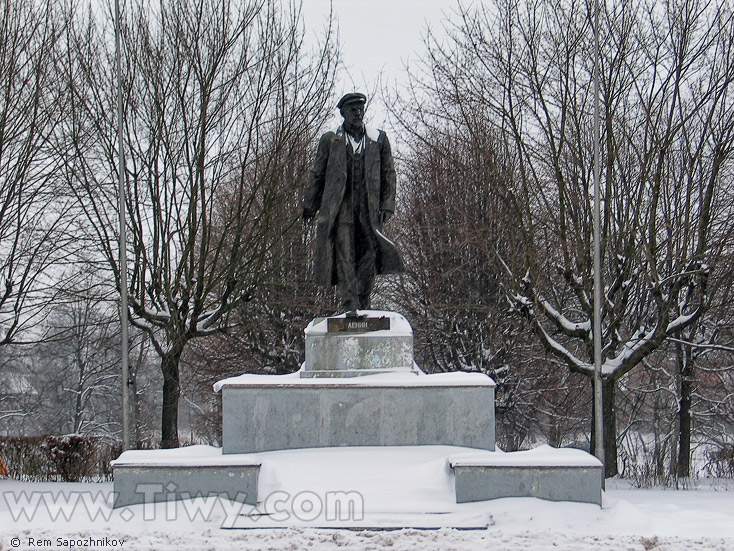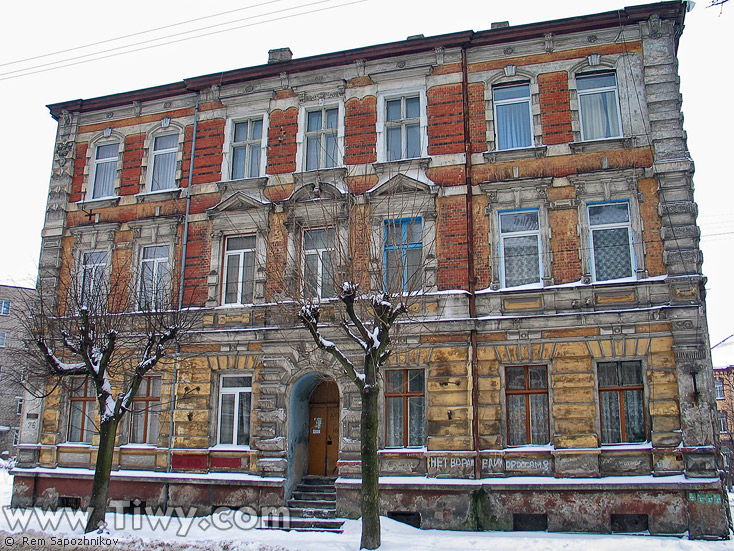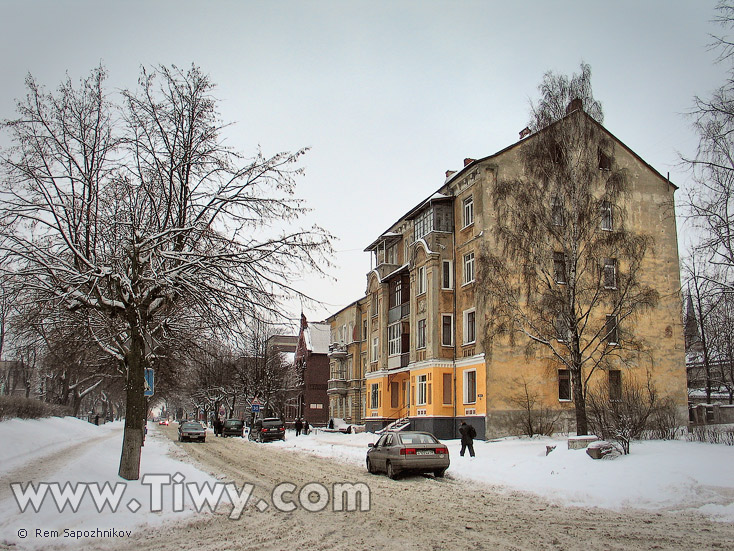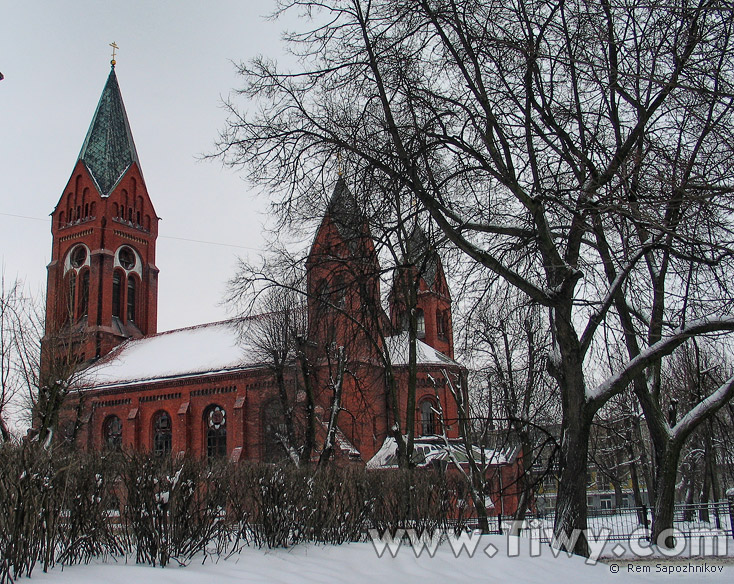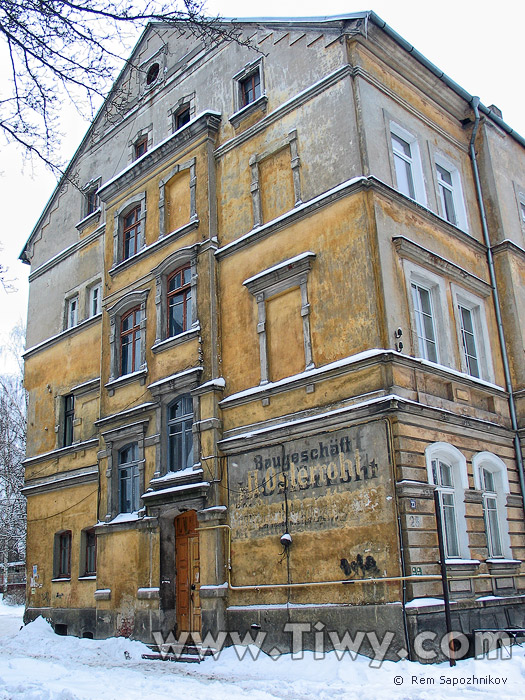 Visual symbol of the town is a water tower made of red bricks and erected in the "German" period. This is the most frequent subject on Chernyakhovsk sites. One can frequently come across the photo of a Lutheran church on Pioneer street, where, in the Soviet times, there used to be warehouses and basketball players got trained, and now it houses St Michael orthodox church. Opposite the church, a building with a German advertising sign hidden for decades under the plaster, catches your eye. When guests from Germany started to come to Chernyakhovsk, this sign appeared by itself, and one must admit, very appositely. German tourists take pictures against its background with great pleasure.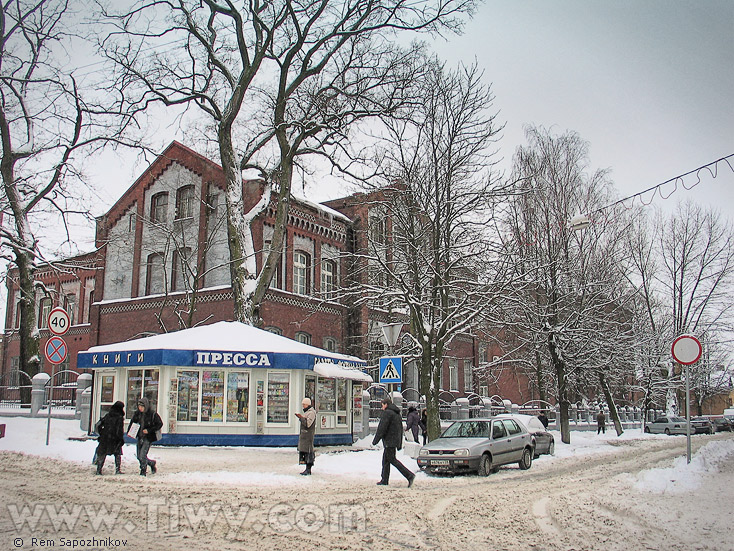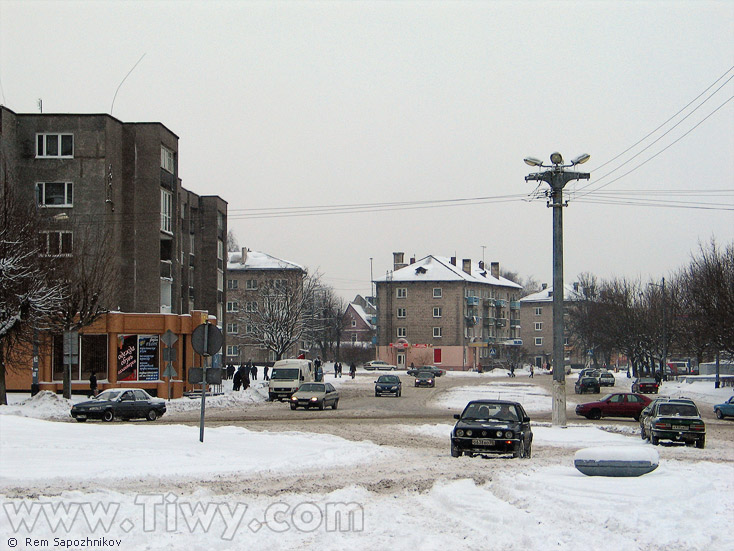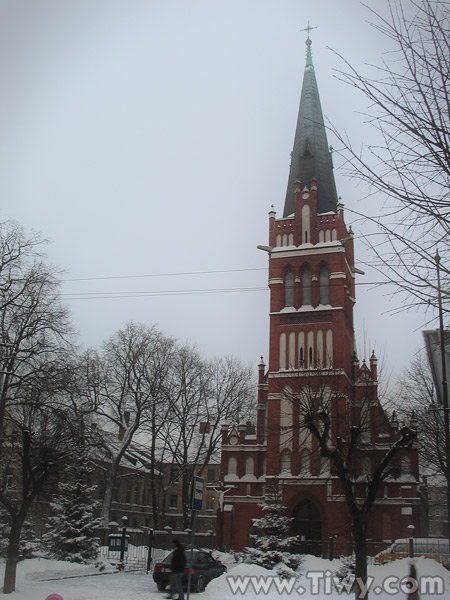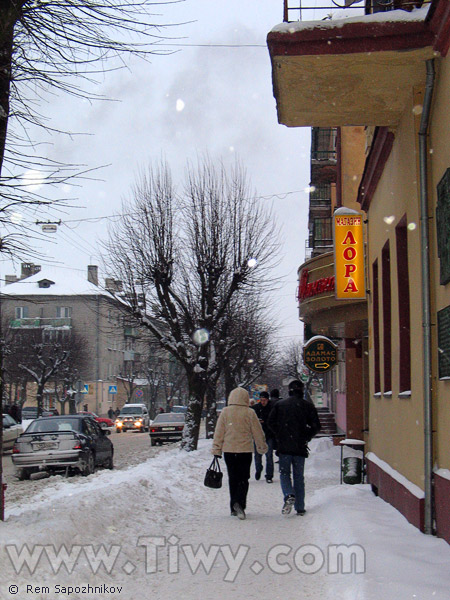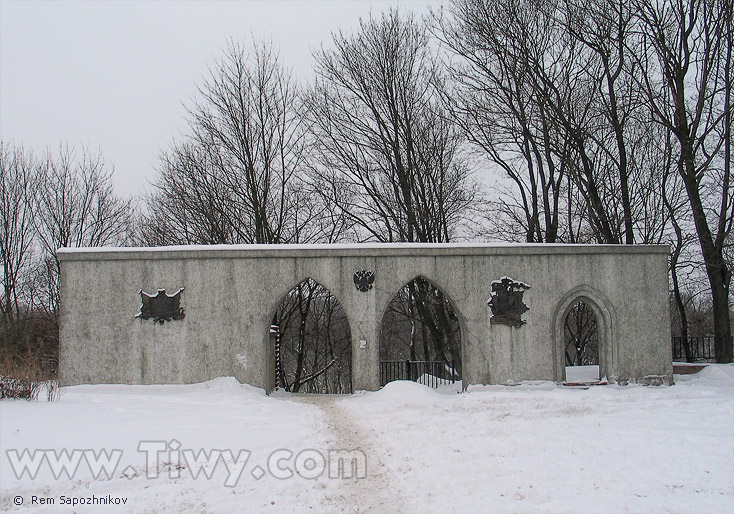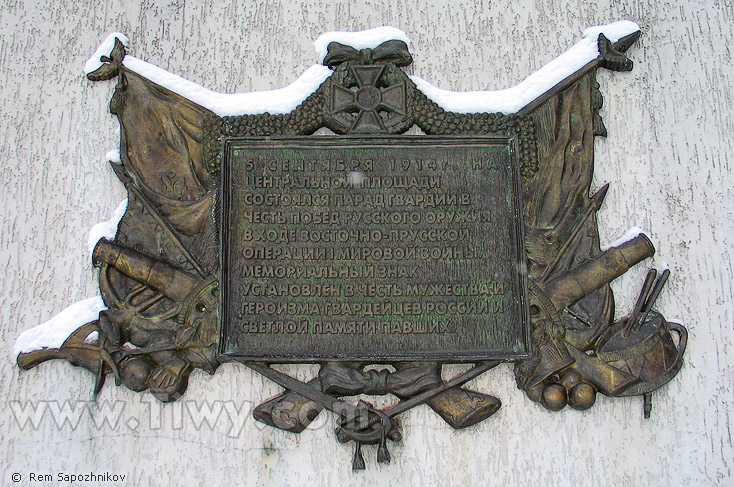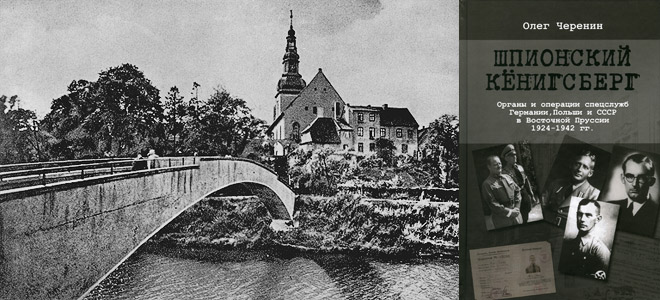 Another notable place in Chernyakhovsk is the Hump-back bridge across the Instruch. At the Third Reich times not only couples of lovers but - here is the exotic! - agents of different intelligence services used to make dates on it. Writer Nil Nikandrov in one of his articles wrote about meetings of the Soviet agent "Lux" (out of Erich Koch environment) with couriers exactly on the same bridge. Another researcher - Oleg Chernin - in his thrilling book "Cloak-and-dagger Koenigsberg" described in detail these secret rendezvous and supposed that "Lux" was Bruno Dziubba, Koch's advisor in legal and tax issues.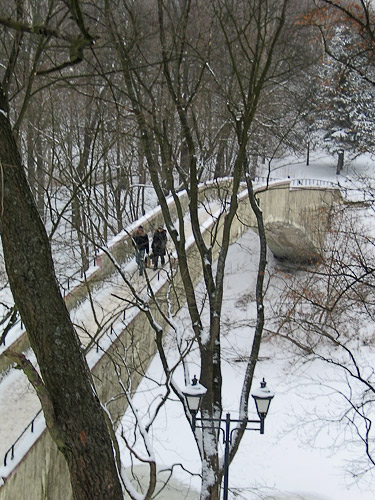 We cannot exclude the possibility that spies still keep on using that romantic bridge till now. The rumors that threatening missiles "Iskander" would be positioned near Chernyakhovsk (in response to American missiles in Poland) have surely leaked "over there". And so omnipresent "james-bonds" have become frequent visitors here, having turned the little town into a spy "capital" of the Baltic states. Of course it is rather difficult to reveal enemy's agents among slow pedestrians and peacefully talking pensioners. Unless they ask you a standard question - "Will you please tell me the way to the Hump-back bridge?"...



↓ Click on the photo for close-up ↓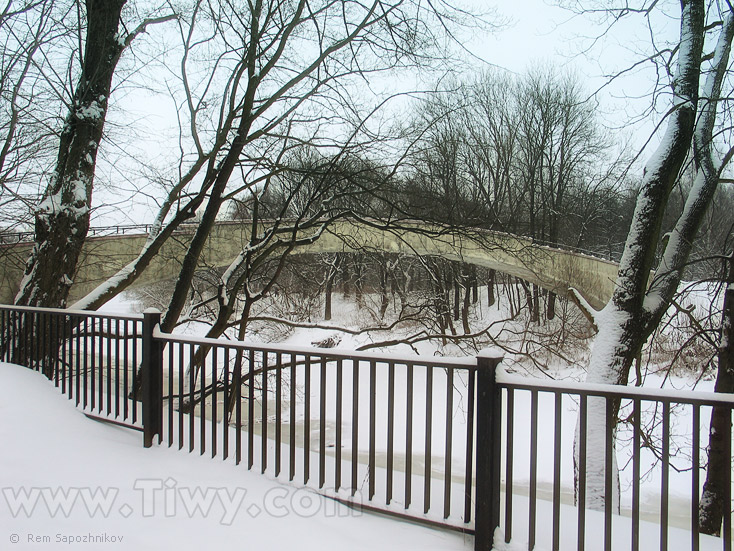 ↓ Click on the photo for close-up ↓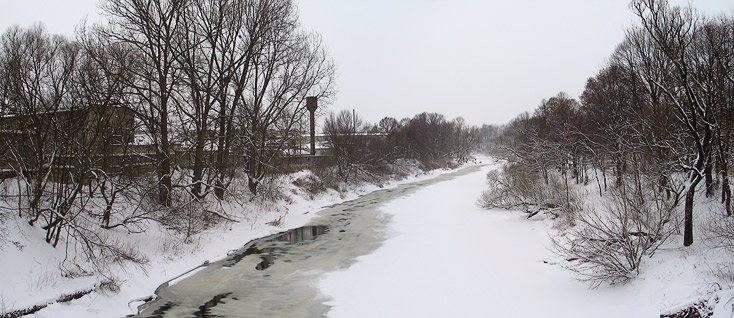 ↓ Click on the photo for close-up ↓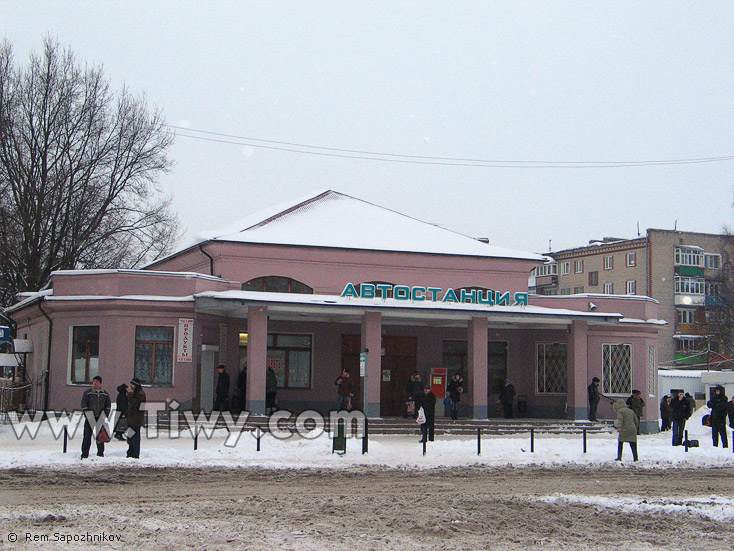 From the bus terminal station you can quickly and without any problems get to Kaliningrad and to the neighboring town Gusev.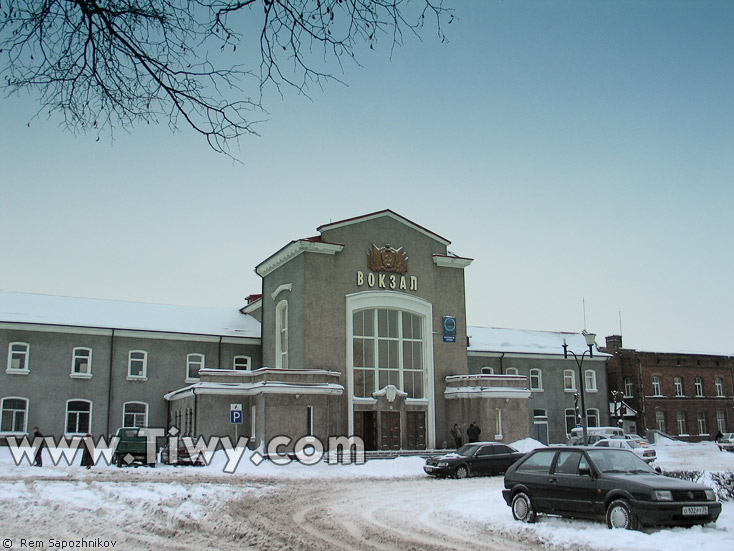 Railway station in Chernyakhovsk