The city of Svetlogorsk (the German name is Rauschen) is more than 500 years old. For many years it has been a commonplace fishing village. Only after the railroad has been laid to the coast, Rauschen began to rapidly evolve and acquire the glory of the first-class climatic resort on the Baltic Sea. During the Soviet era citizens from all regions of the Soviet Union used to rest and get treated in Svetlogorsk, although professional "exposers of the communist regime" argue that the city has been chosen by the "Communist Party elite functionaries", who, as it is said, basically had rest, restored health, luxuriated and had a real blast there.

Of course, it's all lies. Svetlogorsk has always been open to all. Suffice it to recall that pioneer camps of almost all large enterprises of Kaliningrad used to be located along the sea shore.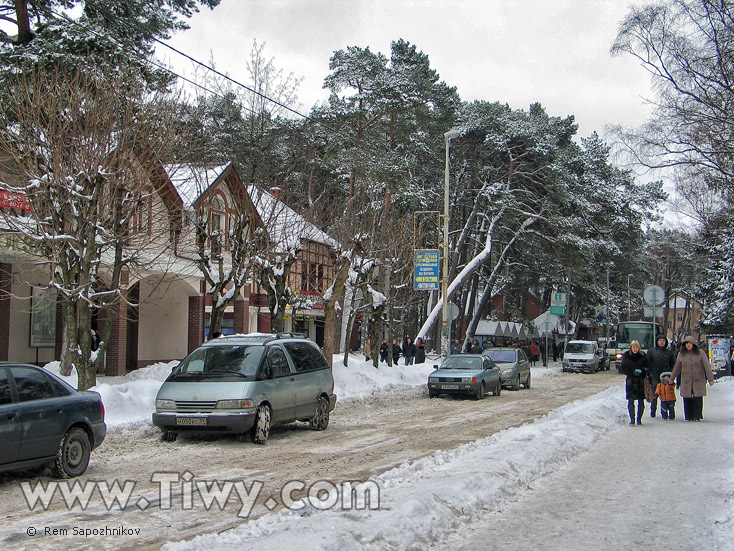 In our era of the restoration of capitalism and class stratification, Svetlogorsk could not stay away from the privatization process. It is prestigious to have property in the city and in the neighborhood. Bankers, businessmen, bureaucrats, mafia bosses, party bonzes of the ruling party, smugglers and so forth and so on prove their elitism by constructing luxurious cottages and villas in Svetlogorsk.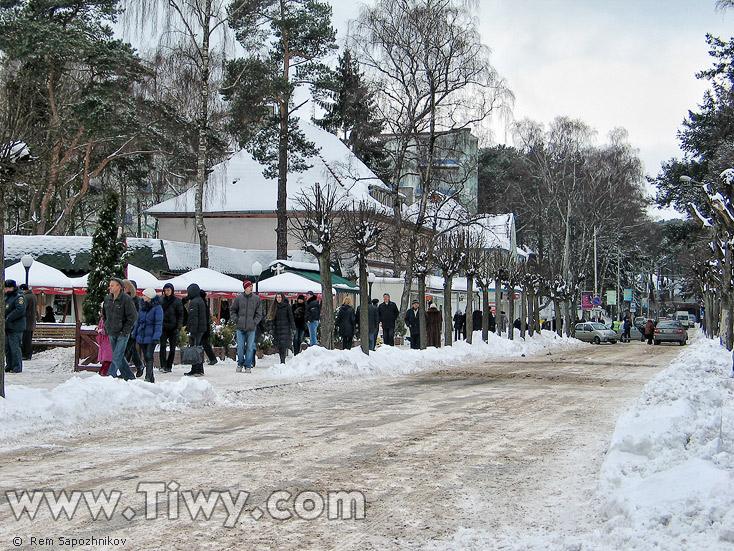 Fortunately, the current "masters of life" do not dare to completely accroach the city. Therefore, as in the good old days its streets - even in winter - are lively: tourists, students, pensioners - everyone wants to enjoy the quiet, healing aromas of pine wood and sea.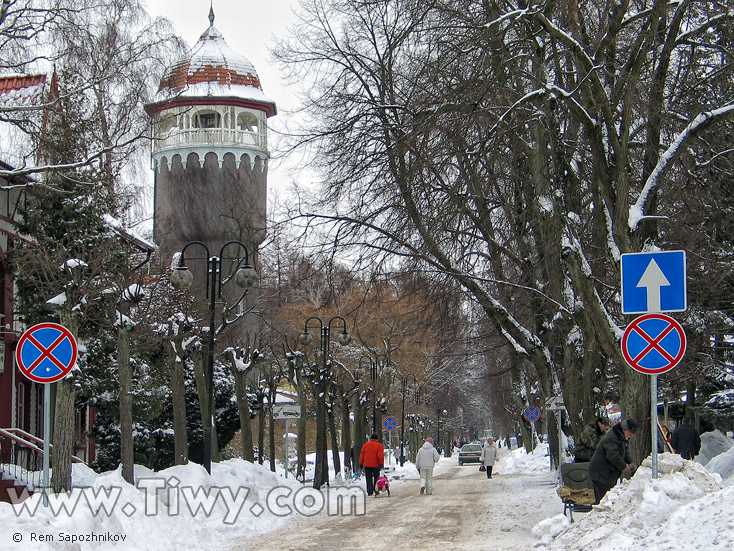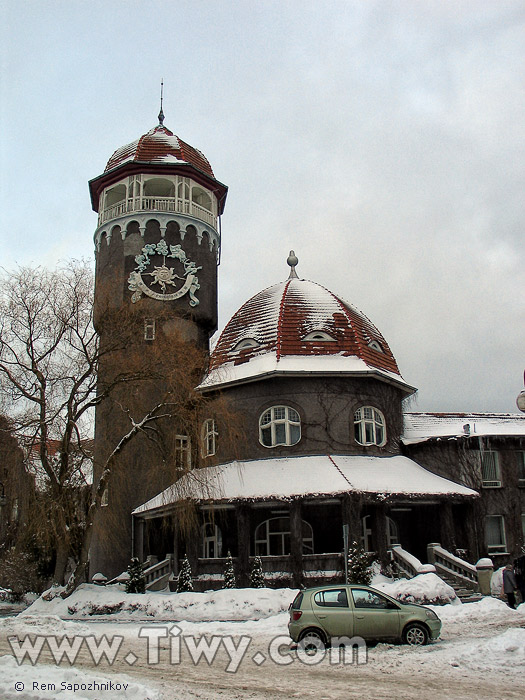 Symbolic structure of Svetlogorsk is a mud cure clinic.
All guests of the city take pictures against its background.
This building somehow resembles an illustration from "The Adventures of Dunno and his friends".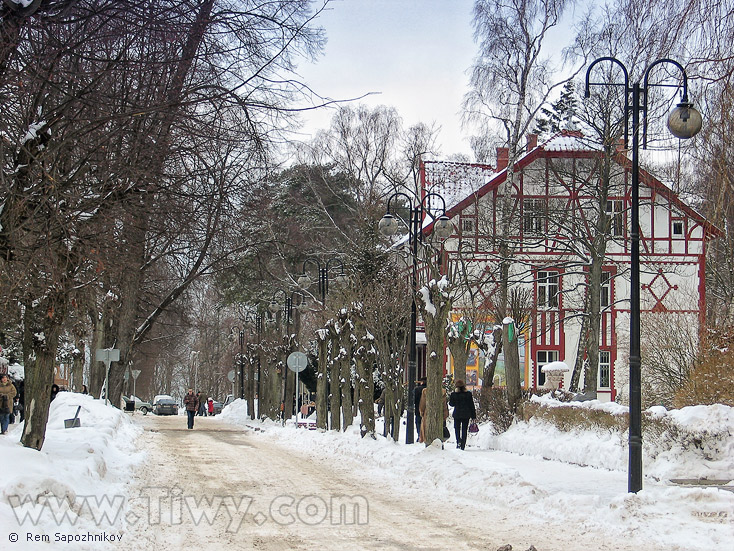 .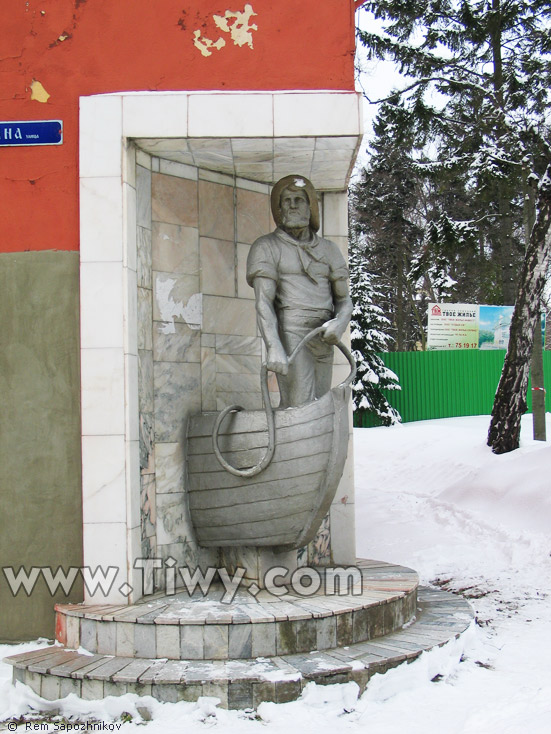 This sculpture is known as the "Fisherman of Rauschen". It was created early last century
Nearly all sculptural works of Koenigsberg, Cranz, Rauschen are credited with authorship of Hermann Brachert (1890-1972). But the "fisherman" was unlucky. Somehow it did not deem worthy to be graven by Brachert himself.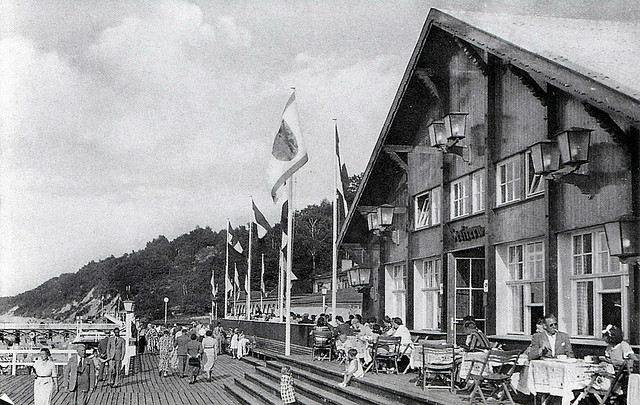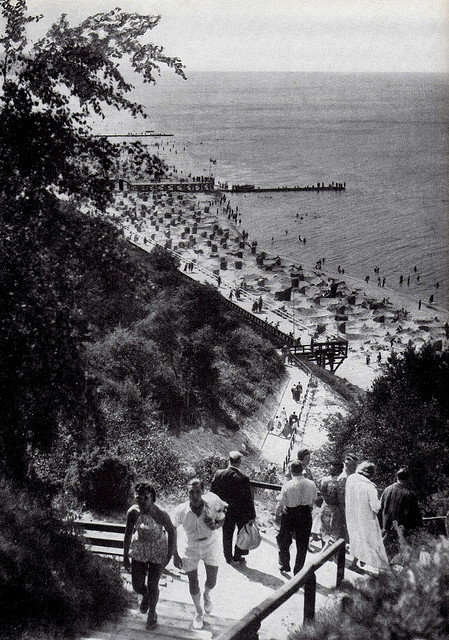 Photo of Rauschen (Svetlogorsk) of the 30s of XX century.
Black and white photographs are taken from the page of Kenan2 (Bernhard Waldmann) on flickr:
http://www.flickr.com/photos/27639553@N05/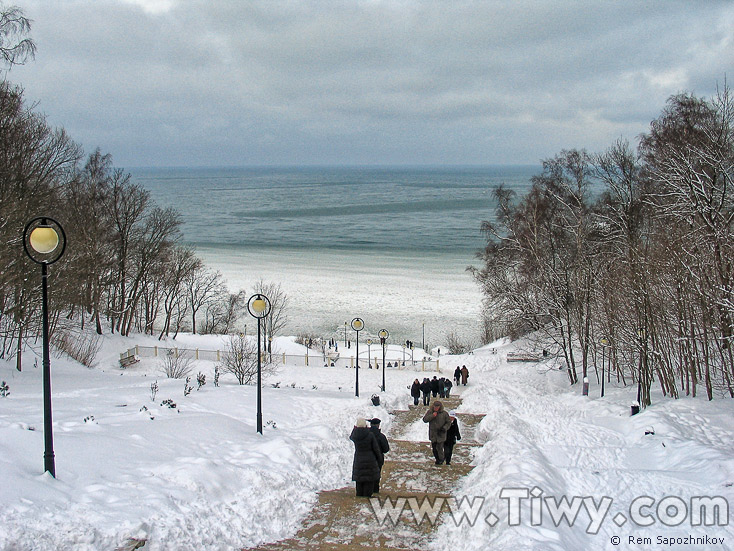 Staircase going to the sea.
And no "Ice swimmers" are visible. The folks are different now flimsy, pampered by comfort.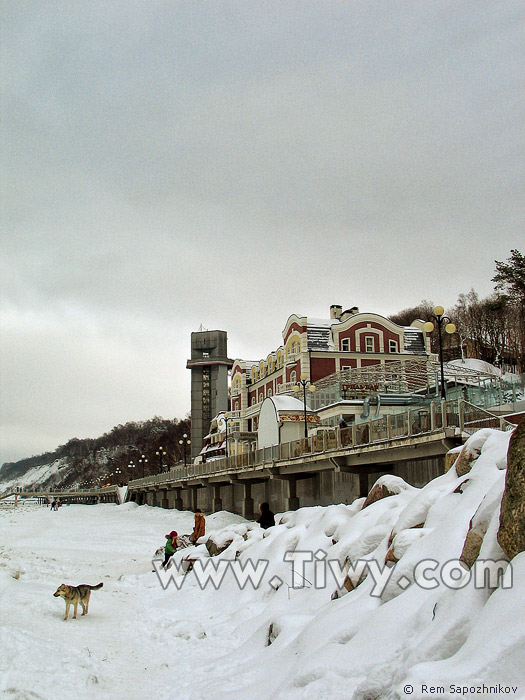 .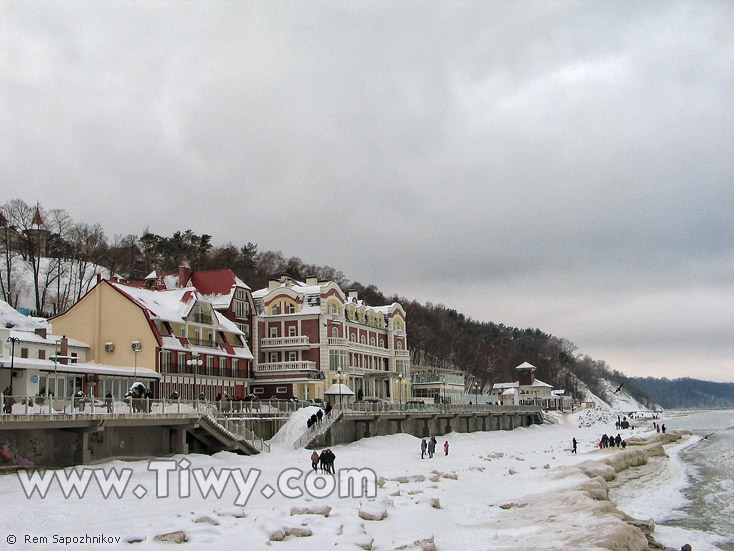 In the past years one vigilant border guard used to be hiding behind each dune. Now the times are different. Budget constraints, therefore, the border guards are many times fewer. However, if we take a closer look, the head of one of the guards under the ice hummock can be seen. Well disguised.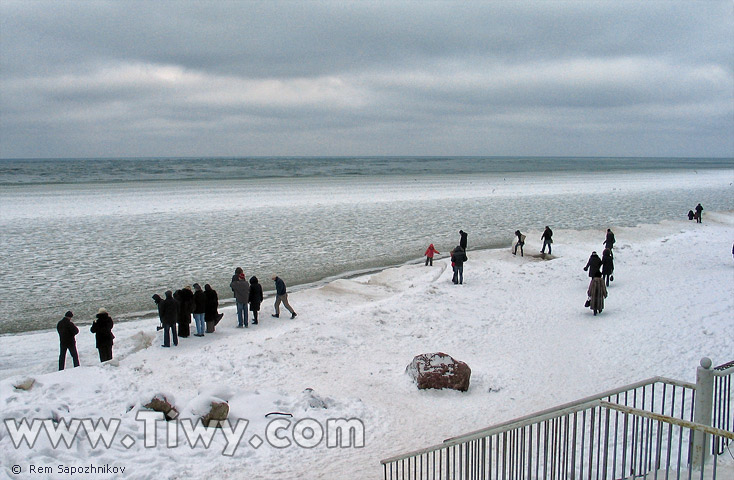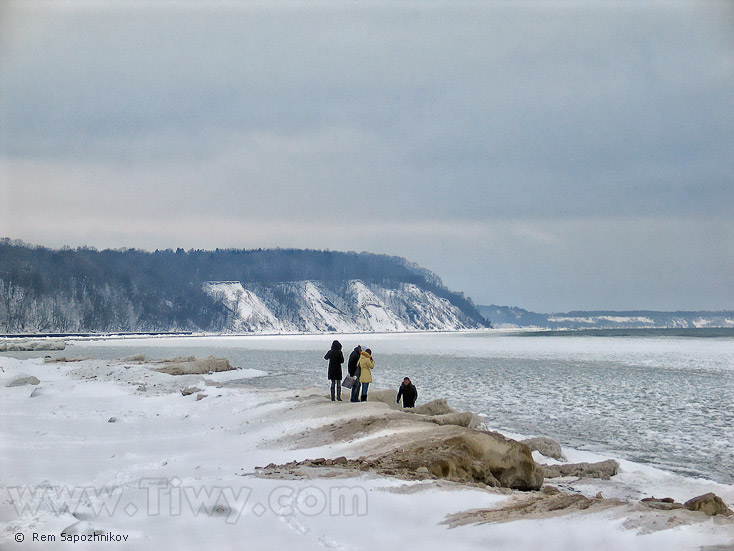 .
↓ Click on photo to enlarge ↓


Promenade for leisurely walks. The legend says that the most exuberant Kaliningrad (Koenigsberg) poet Sam Simkin comes here for inspiration. The result is obvious - his poetry collections are published more frequently than detectives of Alexandra Marinina.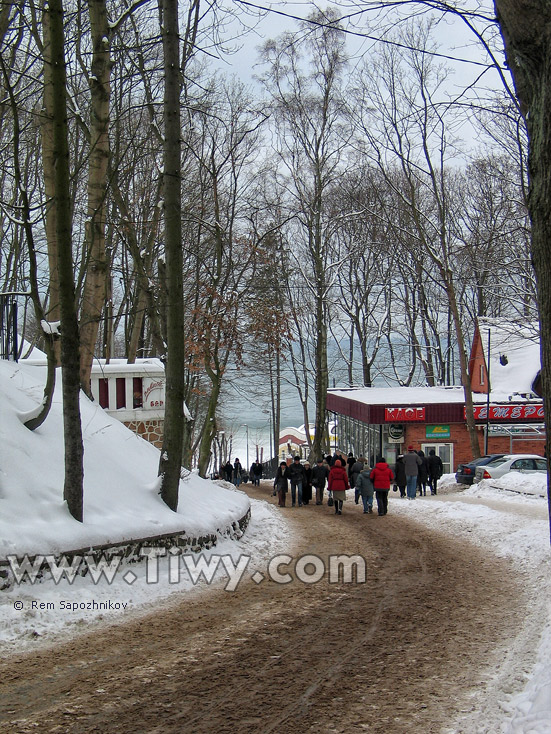 .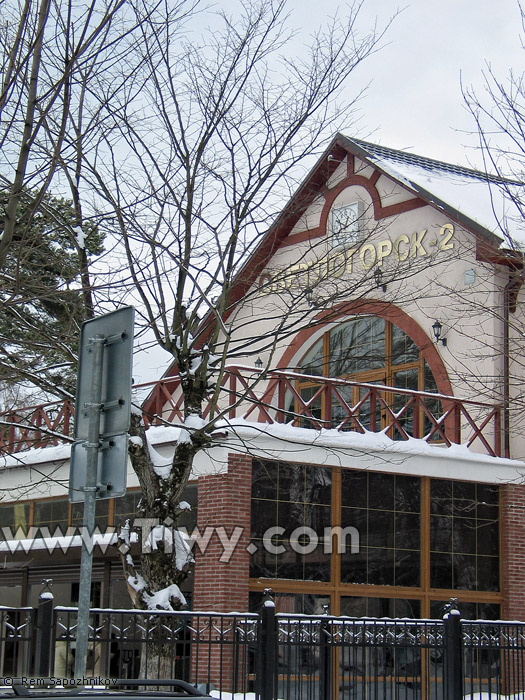 Train station "Svetlogorsk-2"
---