Railway station in Sergiev Posad
The station of Sergiev Posad is located 70 kilometers from the Yaroslavl station in Moscow and 55 km from the Moscow Ring Road. One can get from Moscow to Sergiev Posad using multiple (more than 50 per day) leisurely trains with lots of stops. Their travel time is 1.5 hours. Or one can use more expensive express trains (4 trains per day) taking 1 hour 5 minutes.

Railway communication between Sergiev Posad and Moscow began on August 18, 1862. Then, the station was called Sergievo and it was the final station of the "Moscow-Troitsa Railway". The historical data shows that 150 years ago a train from Moscow also came here for 1.5 hours :) In the first month of the line, on August 31, 1862, it was used by the Metropolitan of Moscow and Kolomna Filaret to come to Troitsa giving an example to many thousands of pilgrims, who traditionally passed this way on foot.

By 1870, the railway line was extended to Yaroslavl. In 1933, the railway was electrified (the first in the USSR!).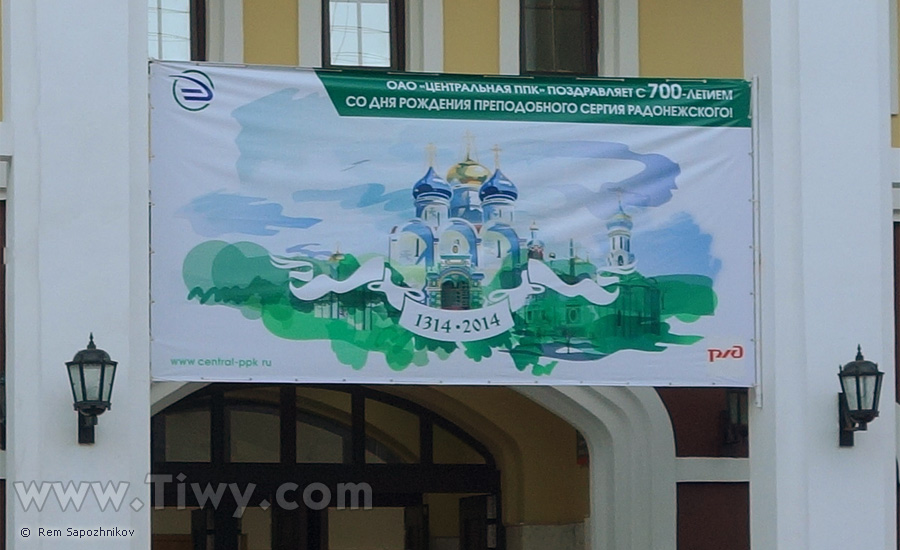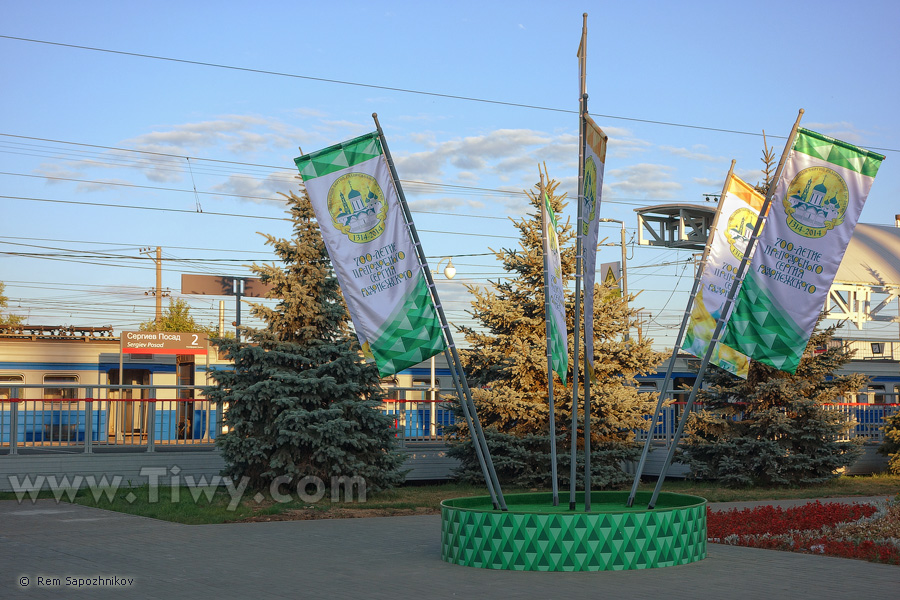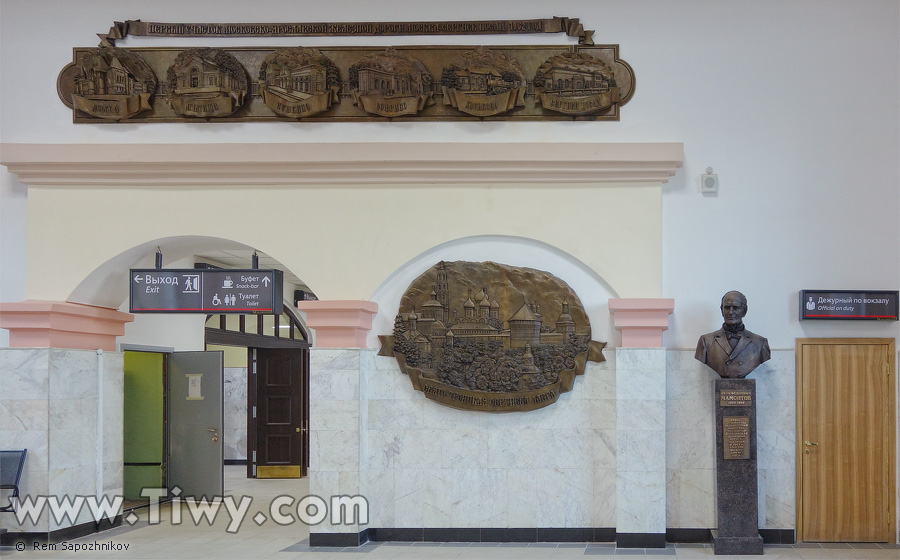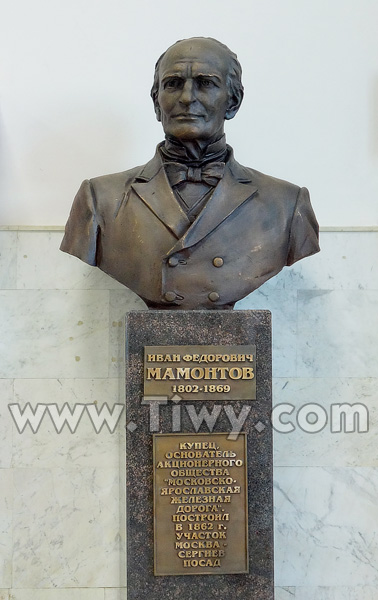 Railroad to Yaroslavl became the first private railway in Russia. The initiator of its construction was the MSU professor Fyodor Vasilyevich Chizhov. He was not satisfied by the fact that the railways in Russia at that time were built by French engineers, and the "Main Company of Russian Railways" was run by foreign bankers. "The French were just robbing Russia — Chizhov recalled years later — they built badly due to ignorance of the climate or soil... The French looked at Russia merely as a wild country, at the Russians as the Red Indians, and exploited them shamelessly..." Passenger cars for the first national railroad were initially bought abroad - in Germany. Later, the cars were ordered in Kovrov railway workshops constructing the first Russian passenger cars. An idea of the private railway was successful - it was fully paid off within 3 years.

I wonder what Fyodor Chizhov would say if he knew that 150 years later German Siemens trains ("Sapsan" and "Lastochka") go from Moscow to Petrograd (Saint Petersburg) and using some other routes, Spanish Talgo ("Strizh") are ready to be sent to Nizhny Novgorod. The TGV train designed by French engineers is able to accelerate to 574 km/h. The length of separate high-speed railways in China exceeds 16,000 kilometers, and Russian TV channels report that the Gorky direction (railway line at the east direction from the Kurskiy railway station in Moscow) crossings are equipped with new anti-ramming barriers, rather than to build overpasses.