Biography of Hugo Chavez was presented at the Moscow International Book Fair.
Print version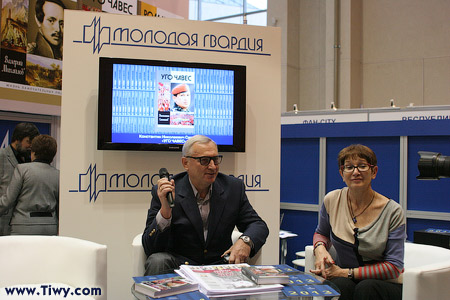 Vitaly Azarov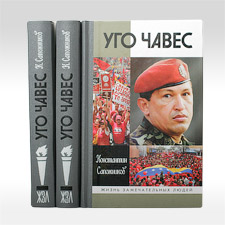 In the opening day of the 26th Moscow International Book Fair the publishing house «Molodaya Gvardiya» presented to readers the book Hugo Chavez in the series «Life of Outstanding People». This is the first full biography in Russian of the prematurely deceased Venezuelan leader, written by journalist Konstantin Sapozhnikov, who worked in Venezuela for 12 years. He knows the country well, witnessed the conversion processes passing in it, maintained professional contacts with leaders of the Bolivarian (revolutionary) flank, and the opposition, including its radical wing. This deep immersion into the events, of course, allowed the author to objectively, but with unmistakable sympathy, to recreate difficult, but always upward path of Hugo Chavez, key episodes of his political formation, as well as not always simple moments of private life.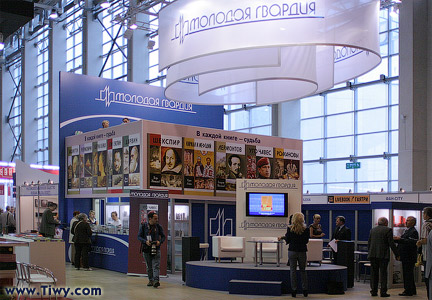 The author has made every effort to clean the image of Chavez from the piles of defamation and fraud, which were circulated about him in the mass media and the Internet space by the centers of the propaganda war in the United States and other Western countries. And to add that with such undisguised lust used to relay the pro-American liberal shindig in Russia. The publishing house «Molodaya Gvardiya» revealed certain courage by including Hugo Chavez in a series of «Life of Outstanding People», because even after his death, the ideological adversaries persist in their efforts to present the Bolivarian leader in a negative light – as a demagogue, an adventurer, a caudillo, who usurped the power in the country.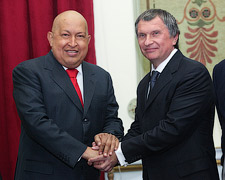 These attempts are doomed. Chavez has a lot of friends in Russia, and, hopefully, thanks to the book , there will be more.

One cannot help but mention that the general sponsor of the publication of Hugo Chavez biography was the company Rosneft. The Venezuelan president considered Igor Sechin, the company head, as his friend. The memory of this friendship was not only the book, but also the street in Moscow named after Hugo Chavez.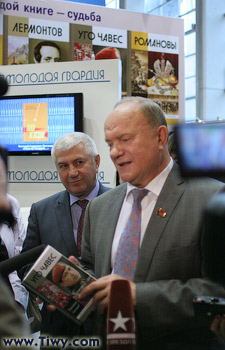 Presentation of a biography of Chavez at the book fair was a success. Gennady Zyuganov, the Communist Party leader, was the first to show interest in the book. Director General of the «MG» Valentin Yurkin told him about the history of its publication, introduced a wide range of new biographies, presented at the fair. There are more than 1,500 volumes in a series of «Life of Outstanding People». It is, indeed, a unique national achievement, which has no match in the world. And Hugo Chavez came into this family of «Life of Outstanding People» forever!

Excerpts from the book Hugo Chavez with commentary by Alexander Tarasov read here (russian language).


On-line Store of the Publishing House «Molodaya Gvardiya»:
http://gvardiya.ru/shop/books/zh_z_l/696