Unforgettable is the Memorial dedicated to 60th anniversary of the victory in Great Patriotic War. It is quite a surprise to find such a large and unique project in a small town like that. The Memorial was constructed in 2005 (by architect O.S. Medvedev and sculptor S.O. Skala). In the centre of the composition there is a bronze statue of a soldier going to the front. Behind the soldier's back there are bas-relief with the names of Myshkin townsmen who became Heroes of the Soviet Union and a those who died on the battlefields of the Great Patriotic War – 382 men.

Peculiarity of the Memorial is the opposite wall: there is a "Memory Book" installed in front of it reading: 7,623 people went to the front from Myshkin district. 4,654 were killed on the battlefields, died of wounds, gone missing". Granite medallions on the wall show fragments from authentic letters of soldier Ivan Phillipovich Orlov to his family. And the heart aches when tragic pages from the history of our country and our nation come alive on the granite slabs. That is why there is an eternal light burning in the base of the Memorial.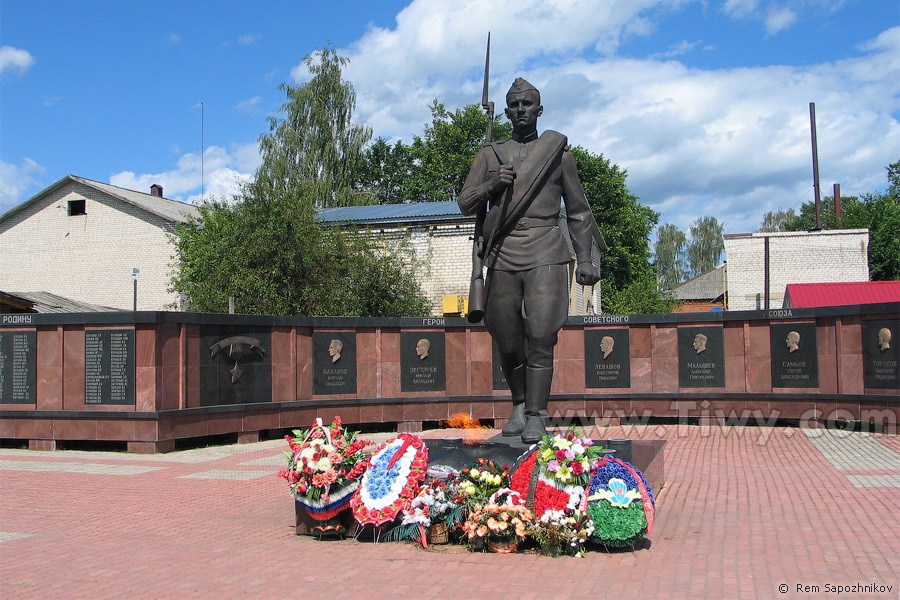 Bronze soldier going to the front. Photo 2012.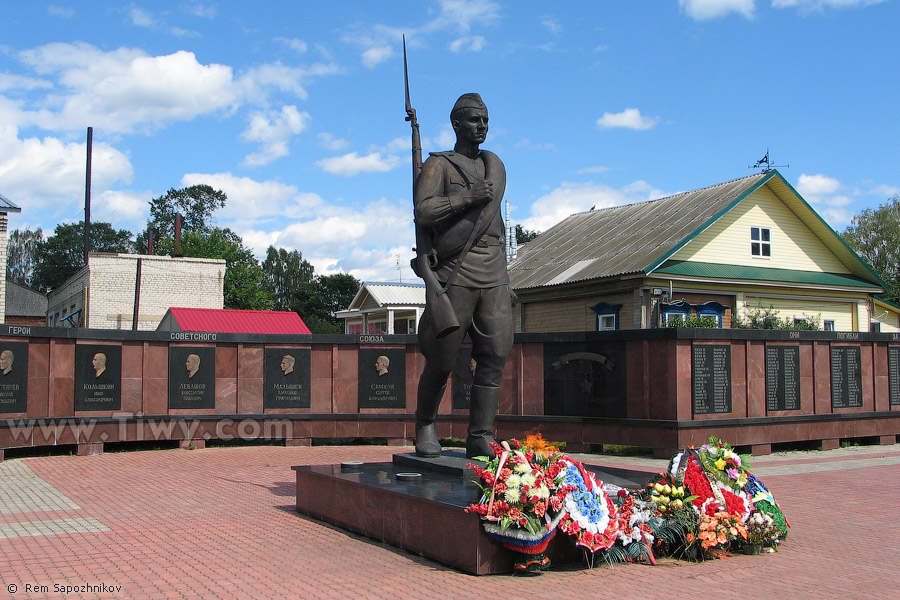 2012.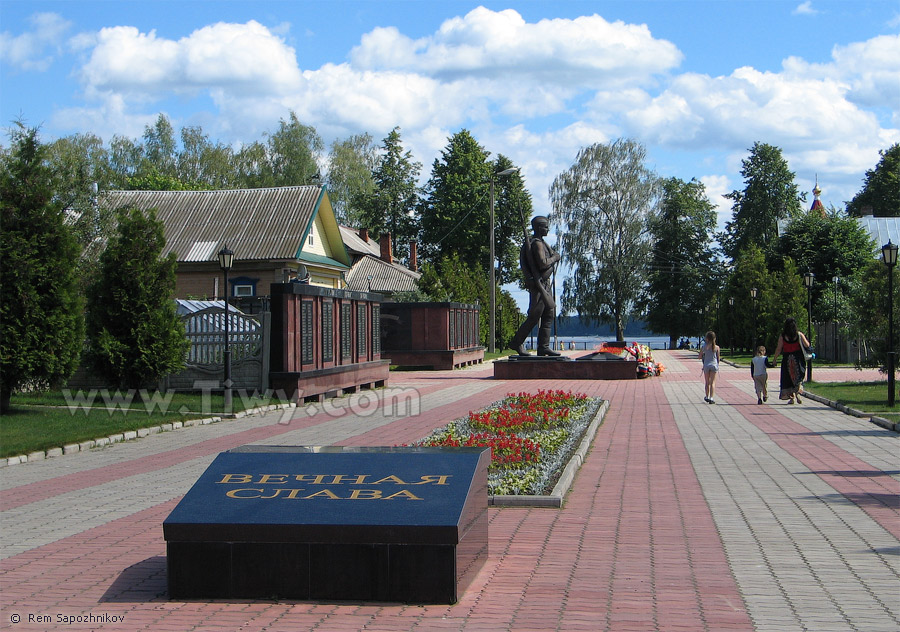 Eternal glory to the fallen heroes! Photo 2012.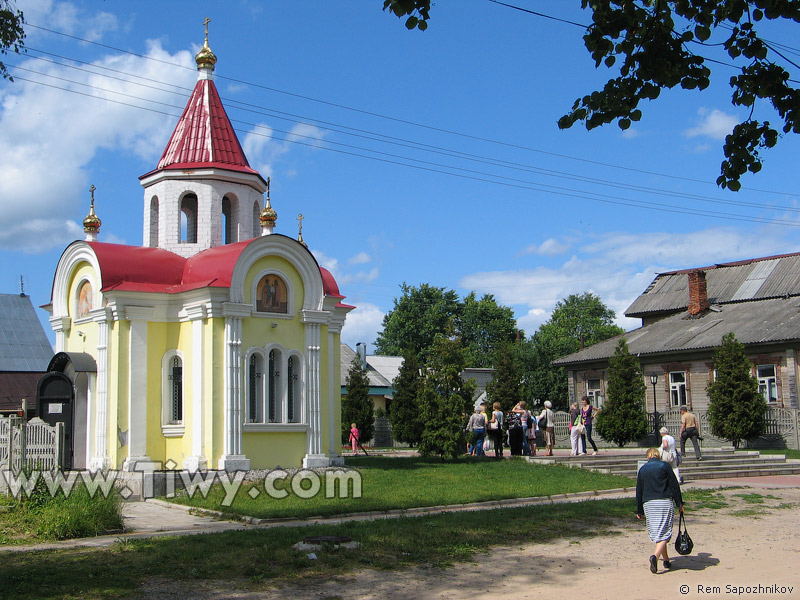 A group of tourists is walking to the Memorial. In the foreground - The Chapel of Saint George in Myshkin, built in 2008. Photo 2012.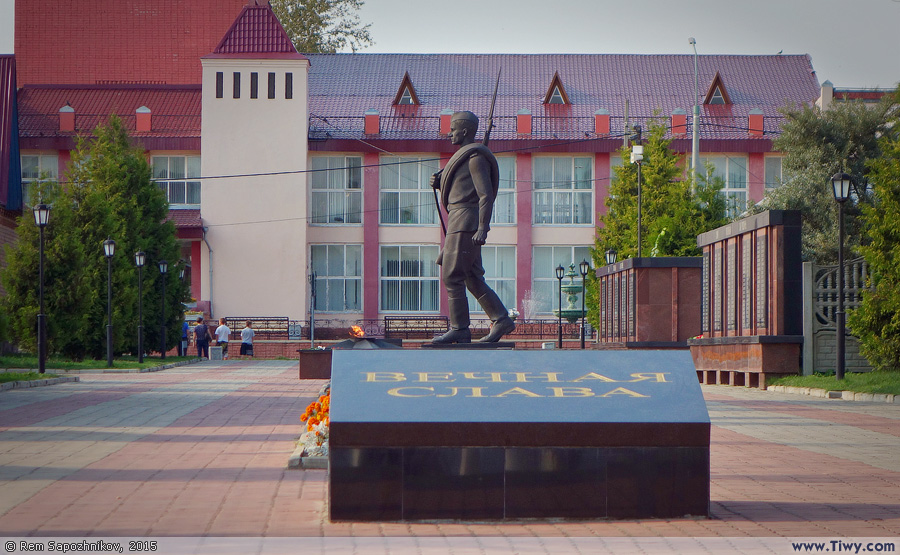 Photo 2015.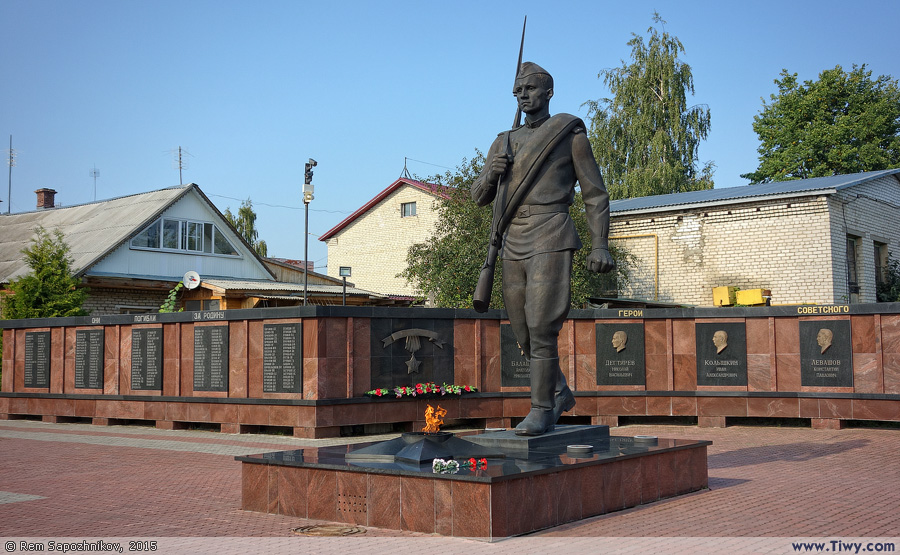 Photo 2015.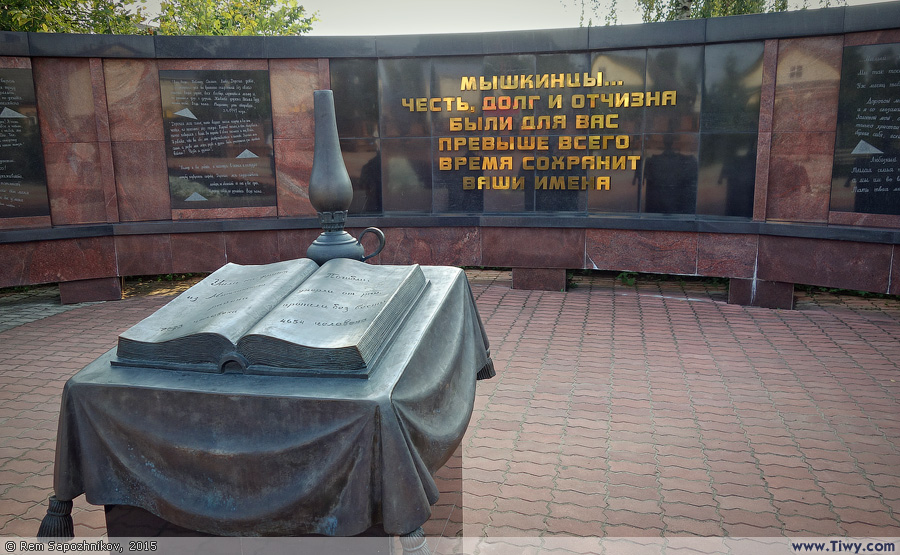 Photo 2015.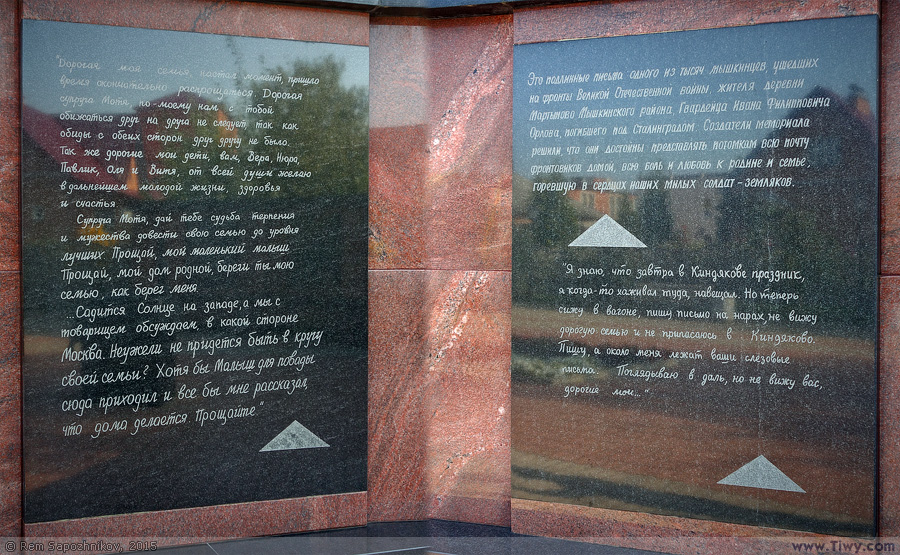 Photo 2015.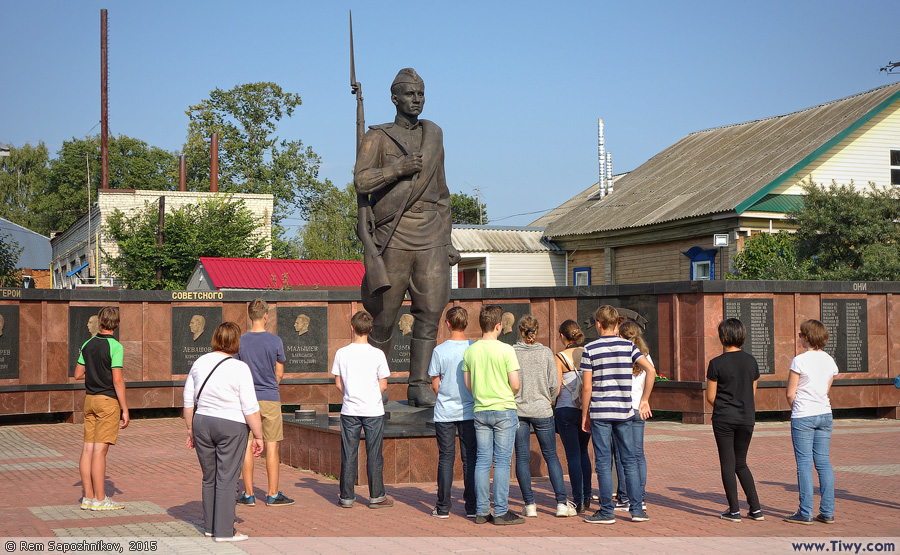 Photo 2015.
---