Forts of Kaliningrad
This material was added to the site after the two new trips to Kaliningrad in 2011 and 2012.



Big fort ring around Koenigsberg was created in 1870. The ring includes 12 large forts and 3 intermediate fortifications, located at a distance of 6-7 km from the rampart bypass. The total length of the ring is more than 50 km.

With the formation of the fort belt, Koenigsberg has become the most powerful fortress in Germany. According to the classification, it belongs to the first category. Each fort had an account number, and since 1884 they were given the names of famous Prussian military leaders and kings.

By the beginning of 1920 it became clear that the fort type of the fortress has become obsolete due to the development of military technology. The fort held its first and the last fight in January-April 1945 during the battle of Koenigsberg.

More about the fort ring read below in the photo of exhibition stand from Fort No.5.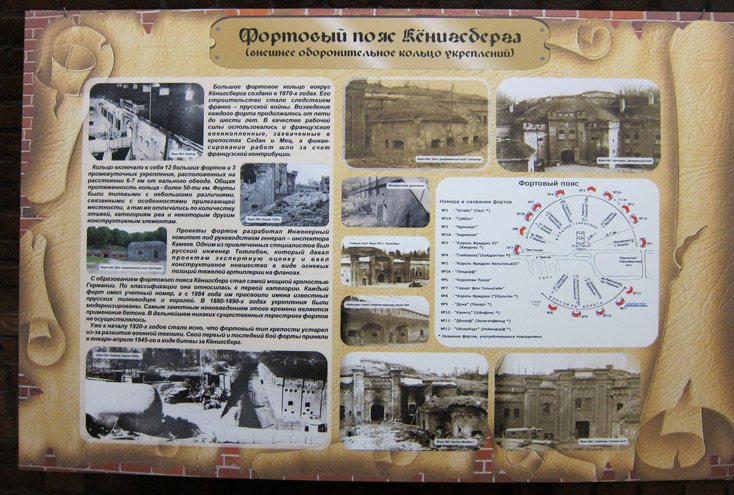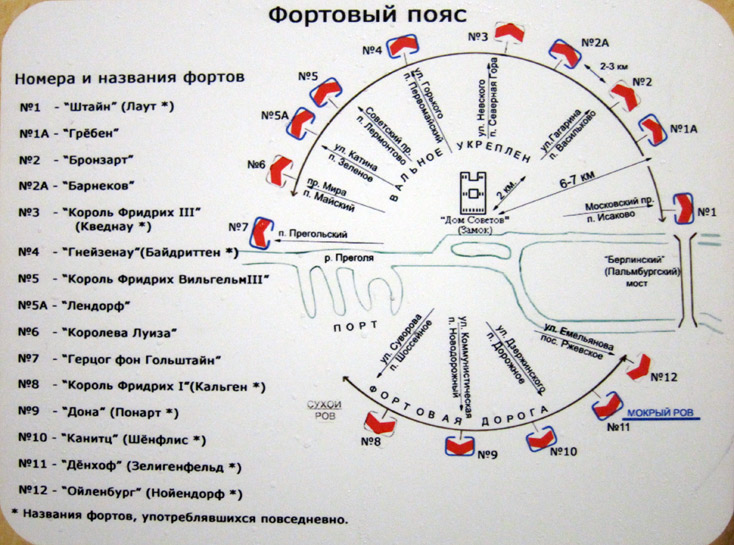 Fort No. 4 - Gneisenau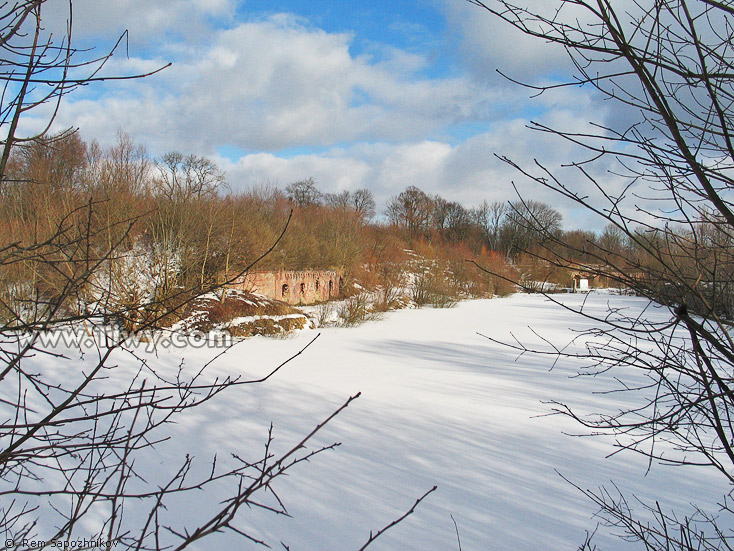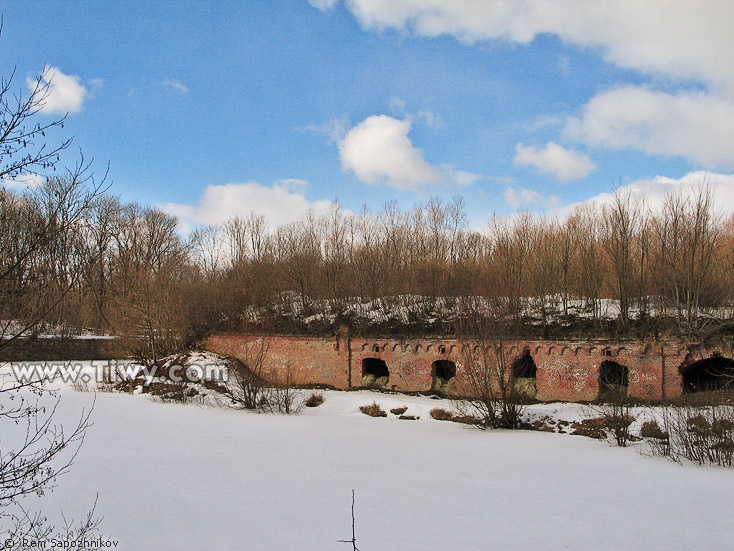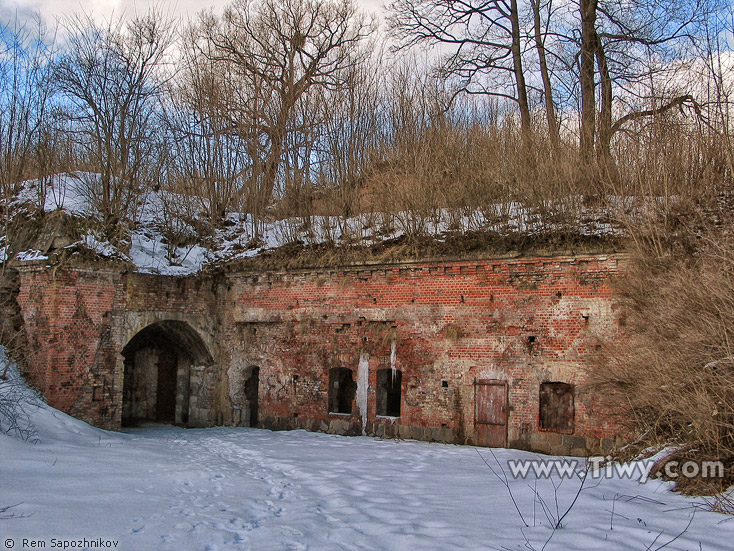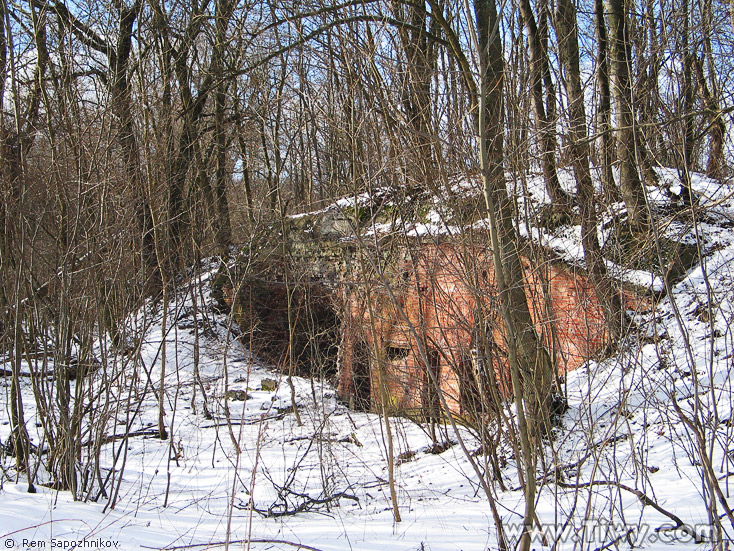 Fort No. 5 - Friedrich Wilhelm III



I visited fort No. 5 in June 2012. It is located in the north-west of the city next to the circular road. You can get there by 36 bus, which runs through the city. For example, you can board at the South Station, at the hotel "Kaliningrad", opposite the shopping center "Mayak", in front of the monument to "Mother Russia", near the zoo, at Leonov street.

The needed station is called Fort No. 5. Additional landmark can be a stelae with the inscription "Kaliningrad" at the entrance to the city, which is at the photo below.

Fort is open from 11:00 to 20:00 daily.

All images can be clicked for a closer view.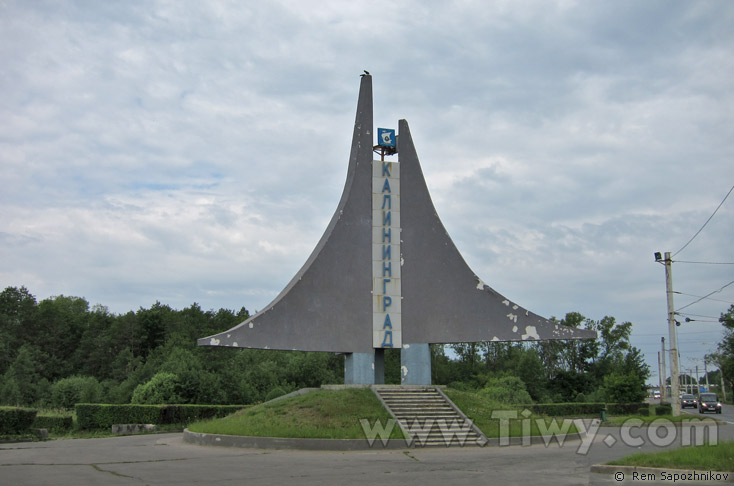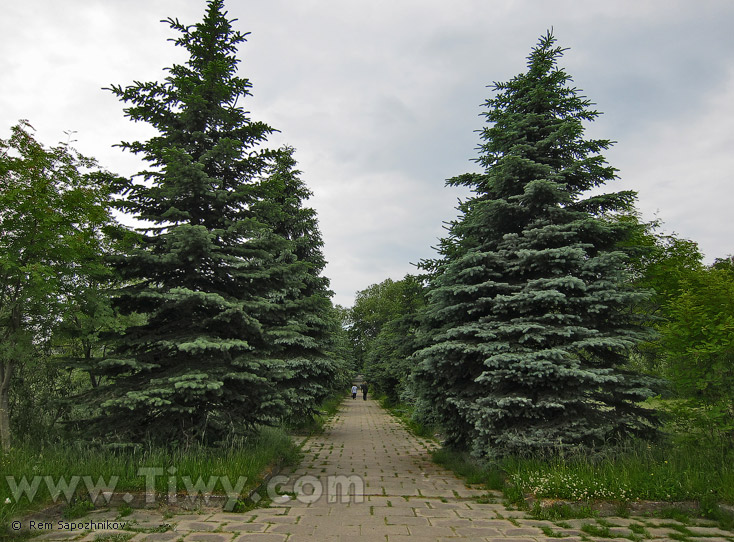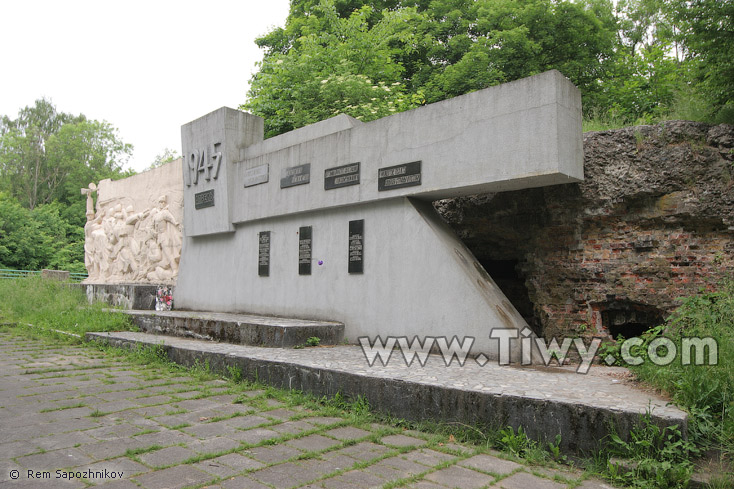 Senior Lieutenant Babushkin R.R.
Senior Lieutenant Nyrkov G.M.
Lieutenant Zhabiev M.A.O.
Sergeant Kondrutsky A.I.
Private Dvorsky I.I.

Senior Lieutenant Tkachenko I.I.
Lieutenant Sidorov I.P.
Junior Lieutenant Ishkinin I.I.
Junior Sergeant Salamakha A.M.
Private Polupanov V.K.

Sergeant Major Me
r
enkov P.I.
Sergeant Major Shubin A.P.
Staff Sergeant Malygin G.A.
Sergeant Kurasov V.M.
Private Chirkov F.T.