Bailuzhou park (Egret Island Park)
October-November 2008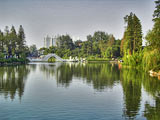 I would call the Bailuzhou park (白鹭洲公园 - Báilùzhōu gōngyuán) a park of pensioners. It seemed to me that but for me and them there was nobody else in the park. Without a pensioners certificate you enter the park for 20 yuans.

The Bailuzhou park as all in China that I have seen is beautiful and it is a pleasure to walk in it. In ancient China it was the garden for only high ranking officials. The Nanjing city wall, overgrown by green plants, passes along its eastern side.

Next to the park from the northern side there is a birds market. Hardly had I looked at it, I immediately thought, how many birds die there? Near the closest rubbish bin I at once saw a little bright dead bird with a thread tied to its leg.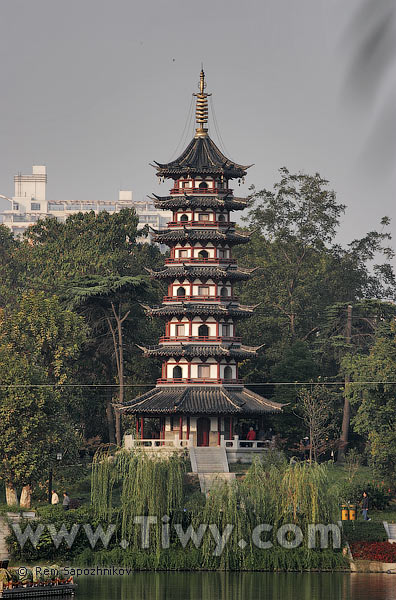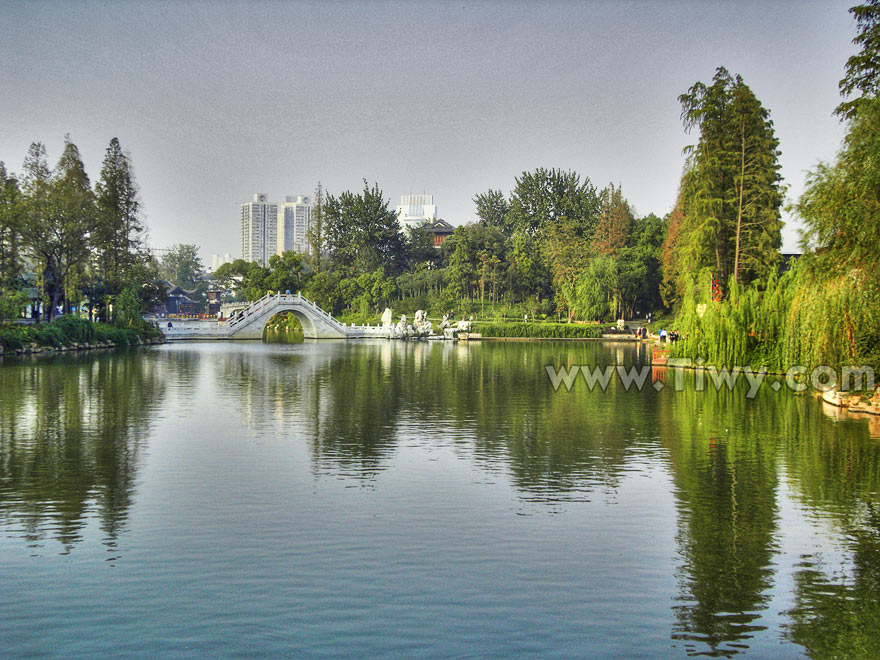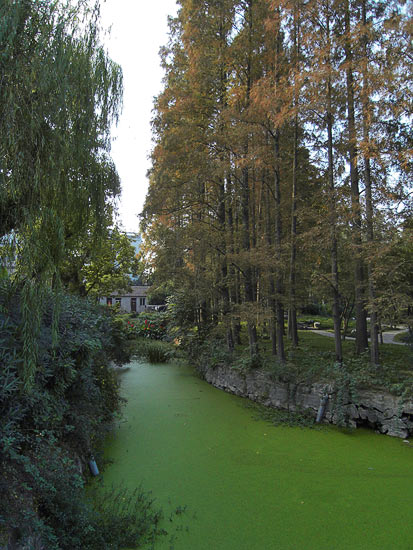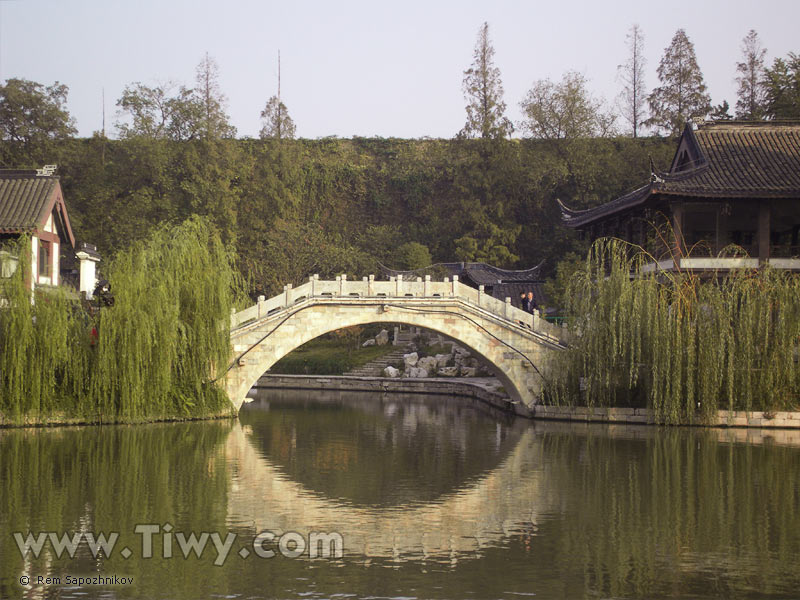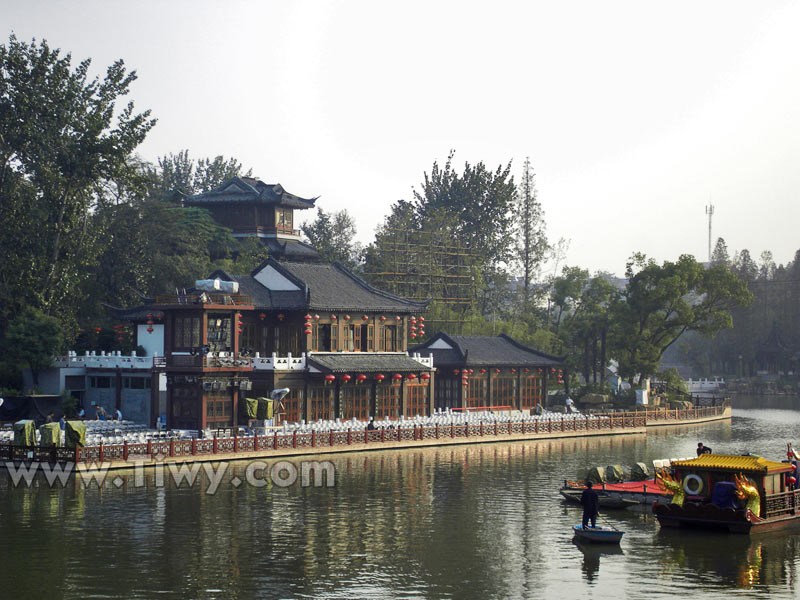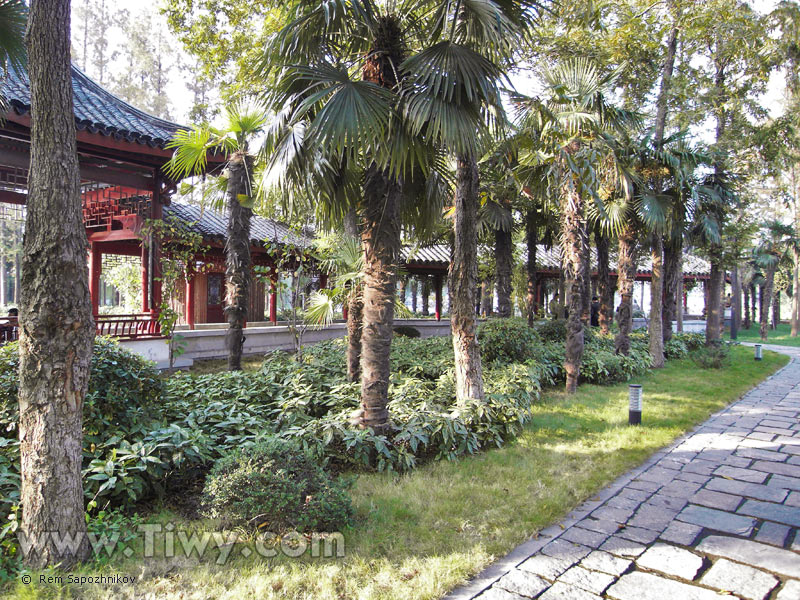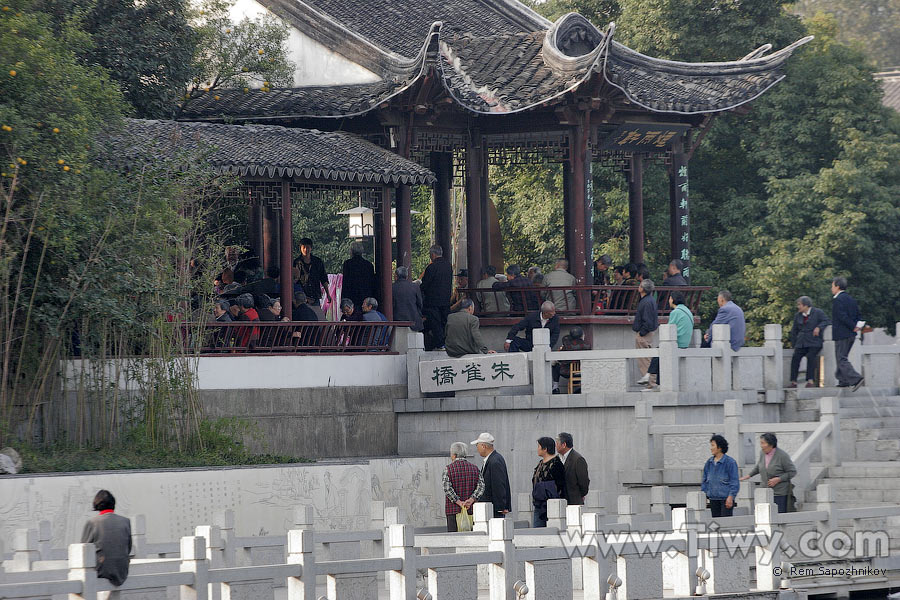 Chinese pensioners at rest.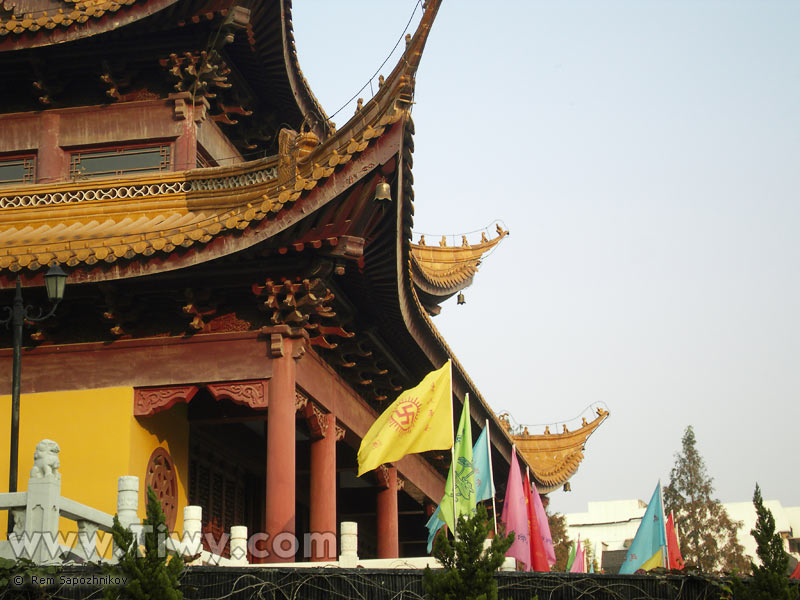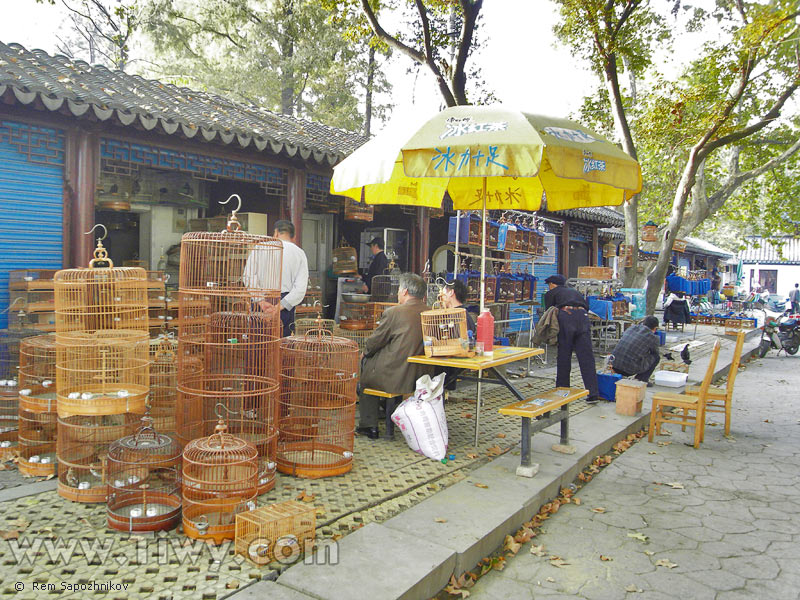 Birds market.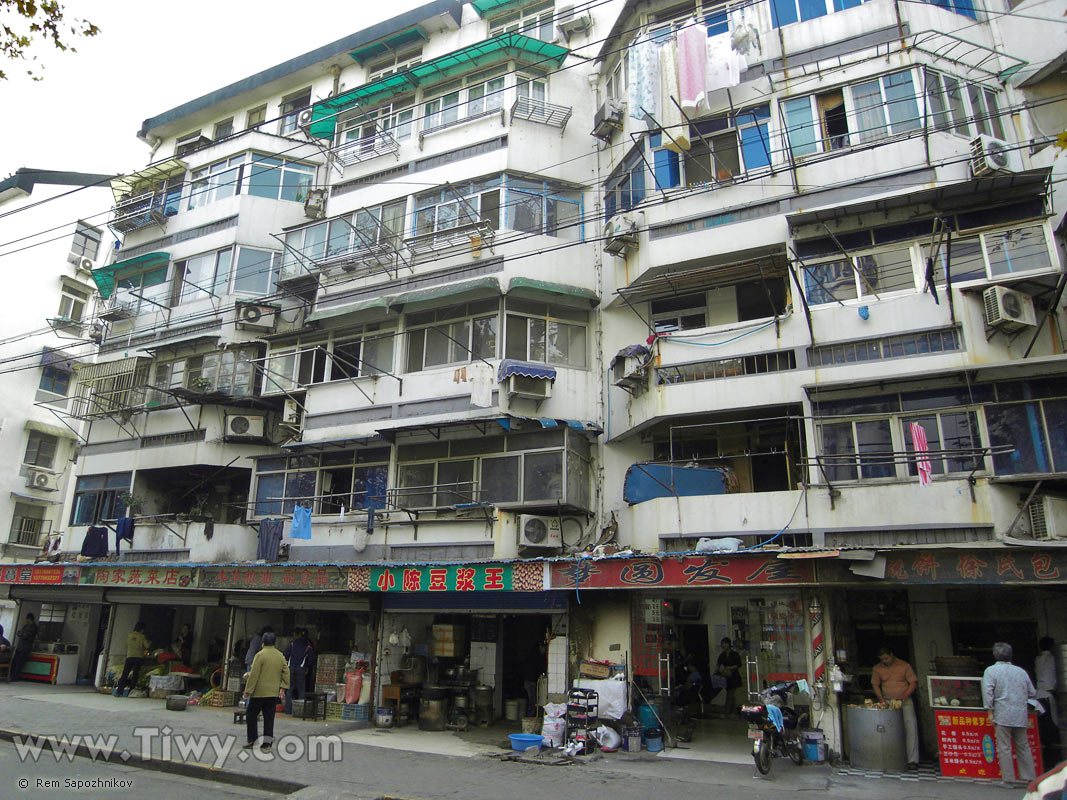 Building near the park.