White Palace Hotel
October-November 2008

The White Palace Hotel (白宫大酒店 - Báigōng dà jiǔdiàn) is quite a proper hotel for economical travellers. But the building itself is situated somehow in a strange way — it faces the railroad, which is separated from it by a fence. With this, the hotel lobby turns out to be on the 2nd floor, and the only convenient entrance from the street leads through a parking lot. I used to walk like that.

The White Palace Hotel is situated right in between the two subway stations: Xinmofan Road and Nanjing Railway station.

The room should be taken with a view to the lake and city, i.e. facing the south. The rooms from the other side are cheaper, but the view is slightly worse and it is a little bit noisier there. The ceilings of the hotel are low. Once I even saw a little cockroach in my bathroom on the 18th floor.

One-night stay costs 268 yuans ($40 USD). On the lobby you will see totally different, higher prices.

The room has a free internet and a small fridge.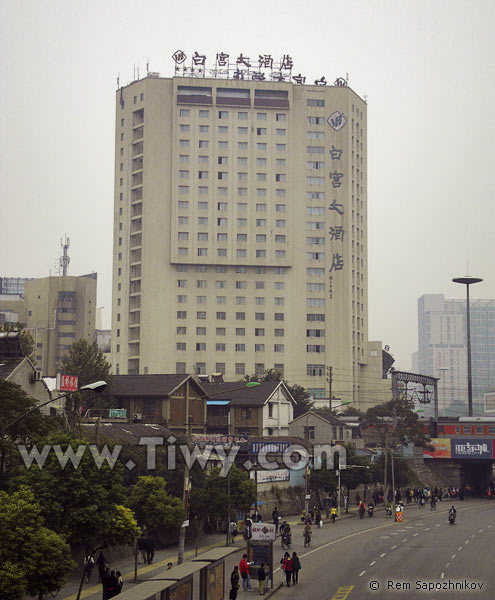 White Palace Hotel.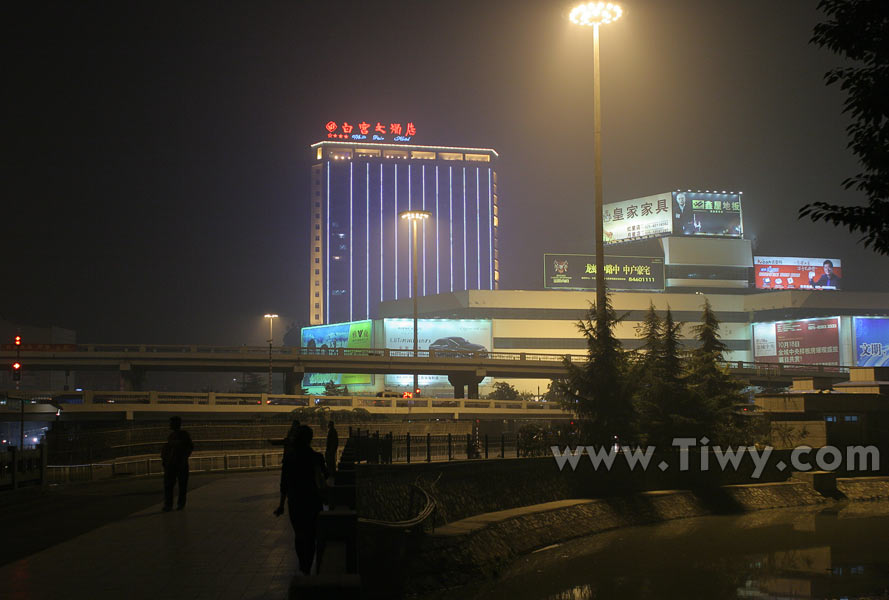 White Palace Hotel at night.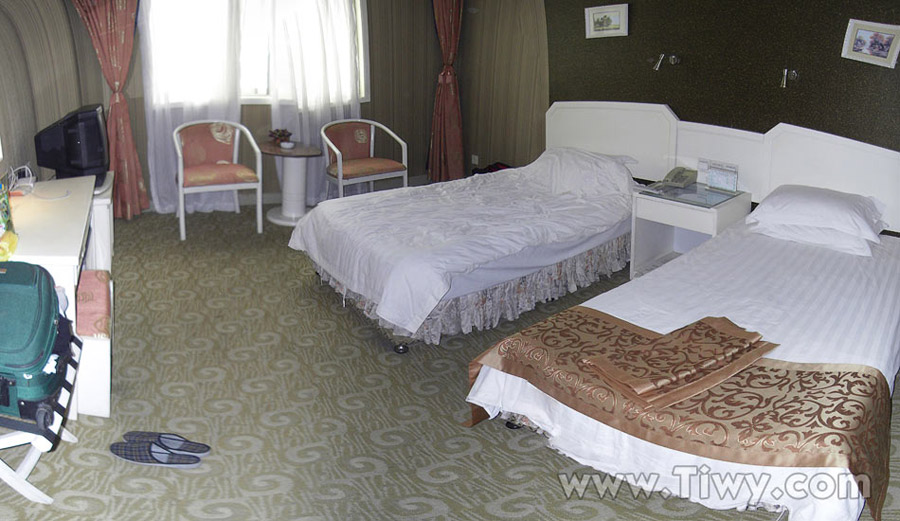 Room for 268 yuans in White Palace Hotel.