TV Tower «Oriental Pearl»
October-November 2008

I would like to visit the viewing points of the three main skyscrapers of the Shanghai district Pudong: TV tower, world finance center and skyscraper Jin Mao. But the rainy grey weather allowed to go up to the TV tower «Oriental Pearl» (东方明珠广播电视塔) only in the evening.

There are two types of tickets: for 135 and 150 yuans ($20 and $22 USD). Though exactly for the difference of additional 15 yuans you can go up to the upper sphere that is called a «space module» at the height of 350 m. The total height of the tower is 486 m. Just for comparison — the height of the Ostankino Tower is 540 m.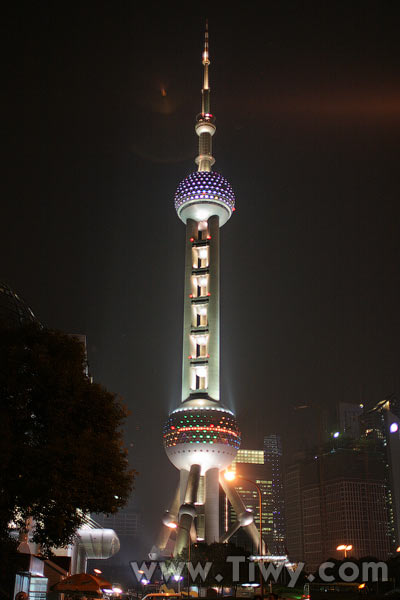 TV Tower «Oriental Pearl».