Nanjing subway
October-November 2008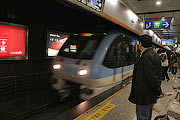 Subway in Nanjing is very much similar to the one in Shanghai and Beijing. Only instead of the cards for a single trip they use a token which, when entering is pressed against the turnstile and at exit is dropped into a special slot. Depending upon the distance the fare is between 2 to 4 yuans. Between the Sanshan Street and Zhonghuamen stations the train goes up from under the ground and runs under the Nanjing city wall.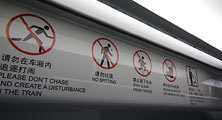 The second line of the subway is under very rapid construction, judging by the map, it would become easier to reach many important and interesting places in the city.

I have never seen so many forbidding notices as in the Nanjing subway. Some of them should also be put in Moscow.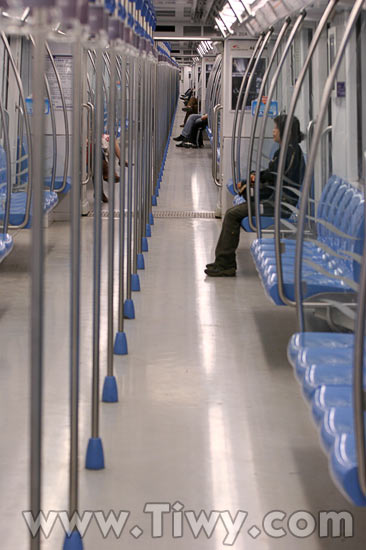 Nanjing subway car.