Beijing North Railway Station (北京北站 - Běijīng běi zhàn)
Rem Sapozhnikov
/ August 2016
Immediately after arrival from Moscow to Beijing, I went from the airport to the railway station. The unofficial gypsy taxi driver that drove me, when passing closed booths at the entrance to the toll road, took some card, reduced the speed to 80 km/h, leaned out the window, waved it and shouted something. Then he told me the road was paid and I had to pay him another 20 yuan. I took the card, which he waved, and looked at it. Among the hieroglyphic symbols there were a few words in English. It was a common business card of a real estate agent. I told him about it. The taxi driver drove silent until the very end of the trip. However at the station he had the nerve to hint again about the 20 yuan. What a shame.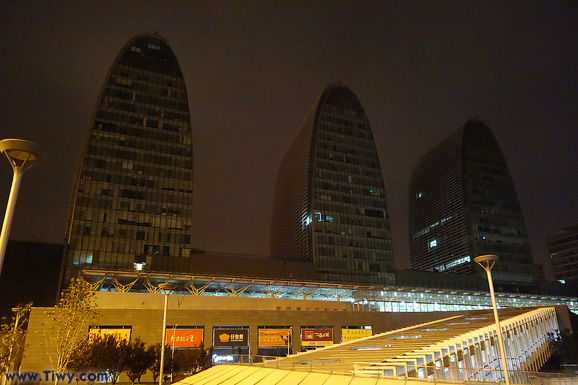 Kaide Mall (凯德MALL) next to the railway station.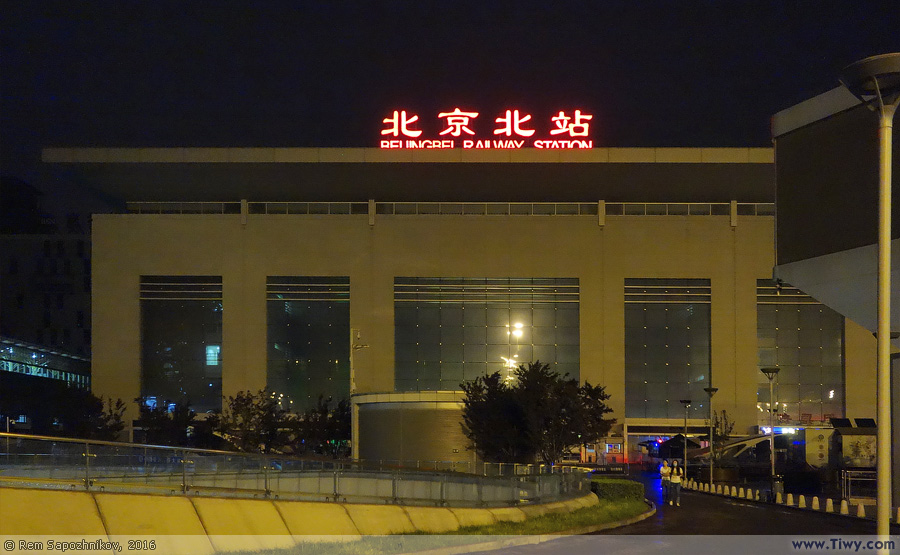 Beijing North Railway Station. It's about 3 am, everything is closed.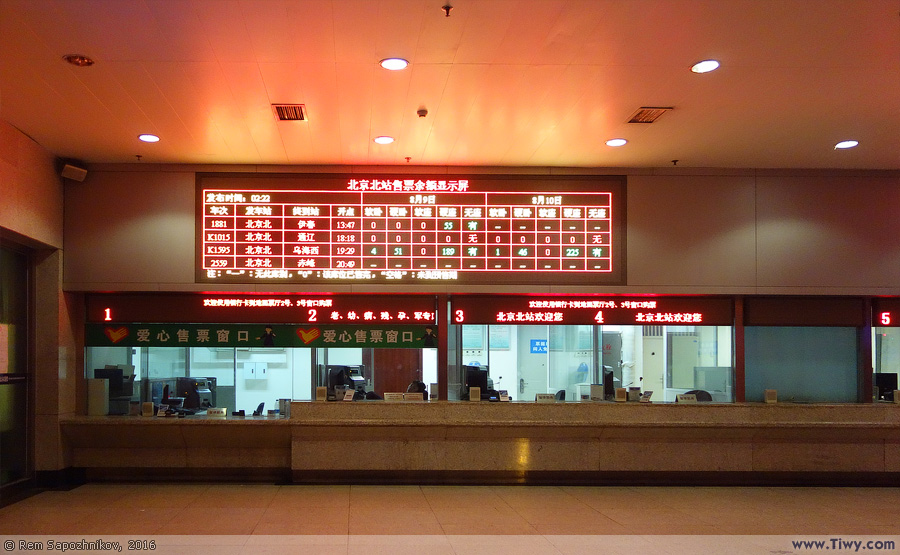 The first thing I did — got my pre-purchased ticket at the box office.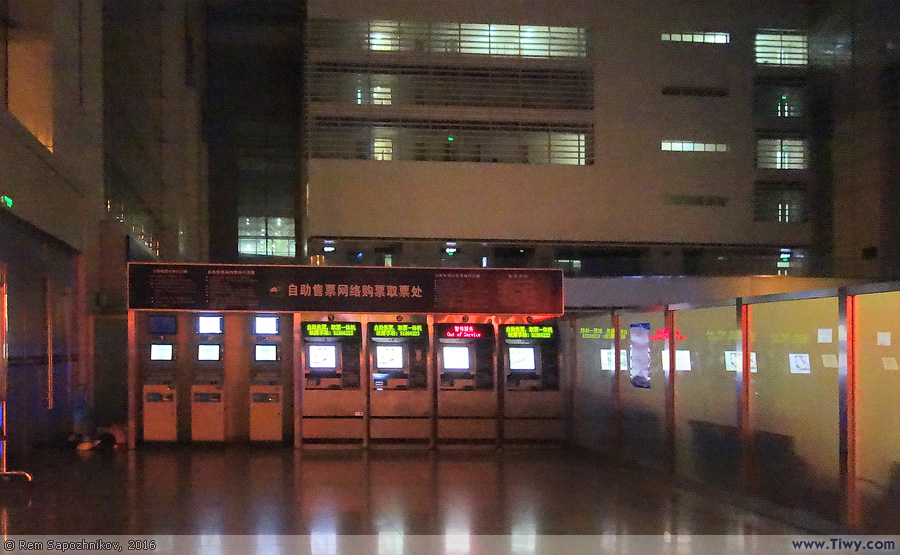 In the Ticket office hall people were sleeping on the floor.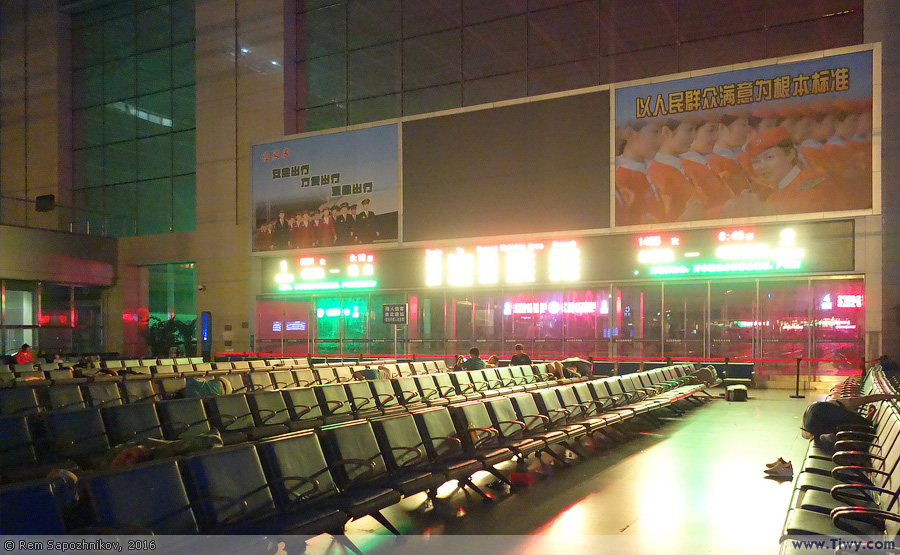 With my ticket in hand, I went to the waiting room, since it was a little pleasure walking with my luggage through the city, where everything seemed closed. That night it was hot even in the street, but inside the station itself it was a real greenhouse. Air conditioning went on only at 6 am. This gentleman pictured on the right, later fell to the floor in the sleep. Despite the dead of night, everyone was still checked their tickets against the passport, the baggage was X-rayed, people were searched with a metal detector.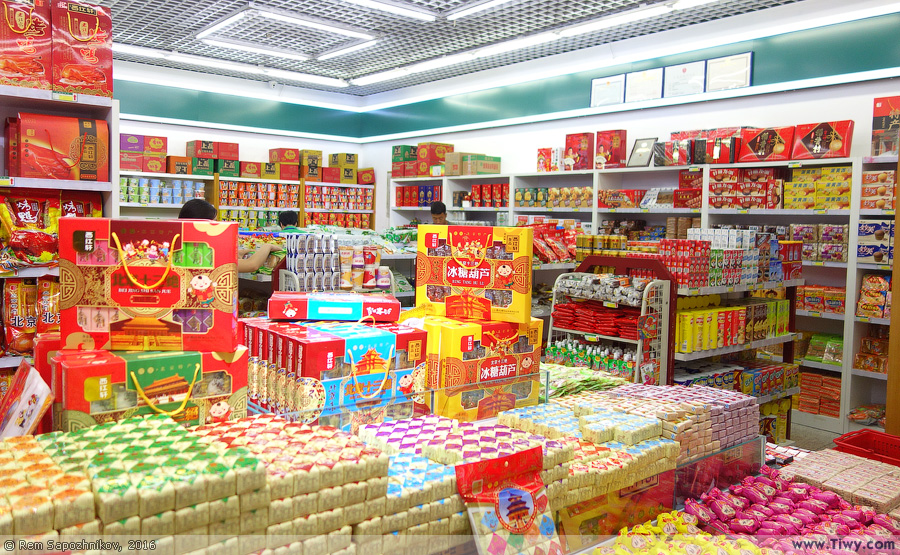 Around 6 am, the store opened, and I went to study the range.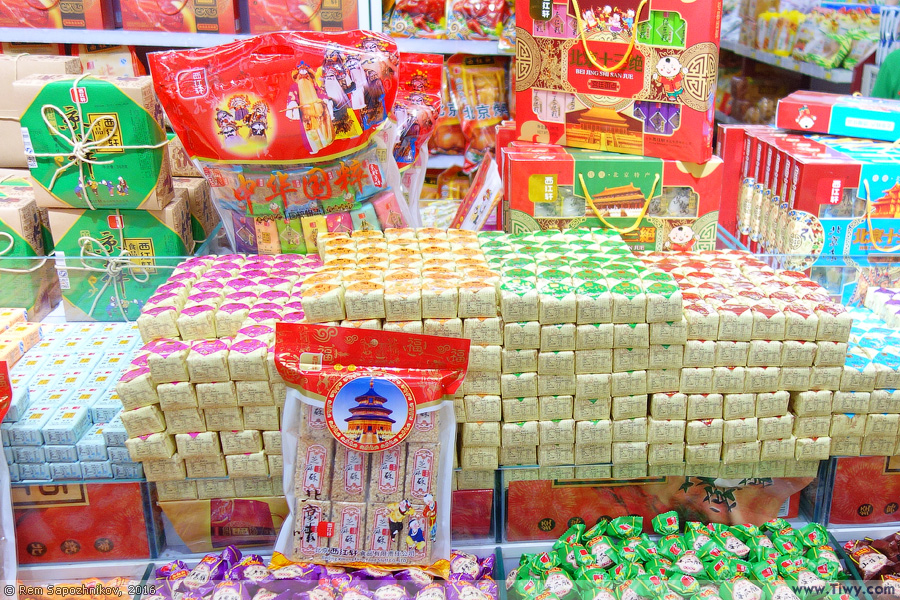 ...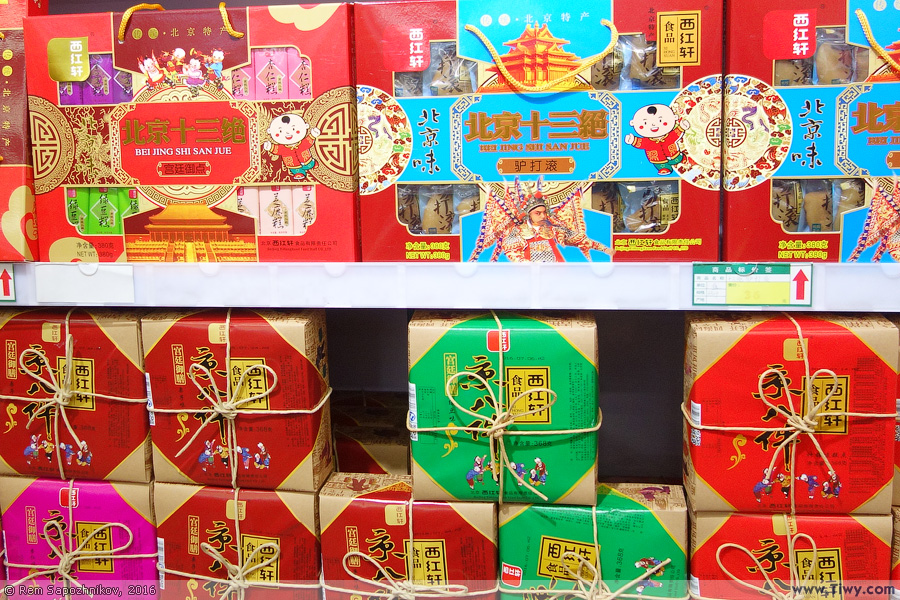 ...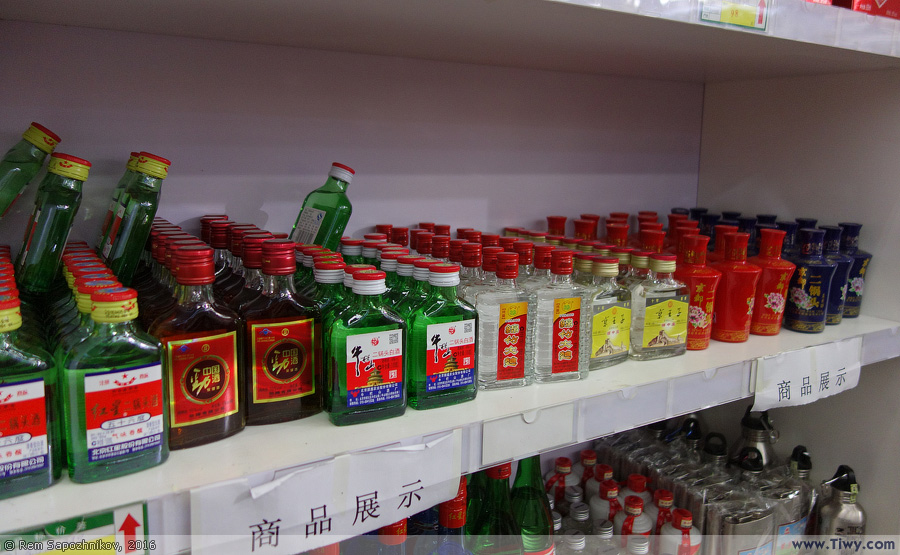 ...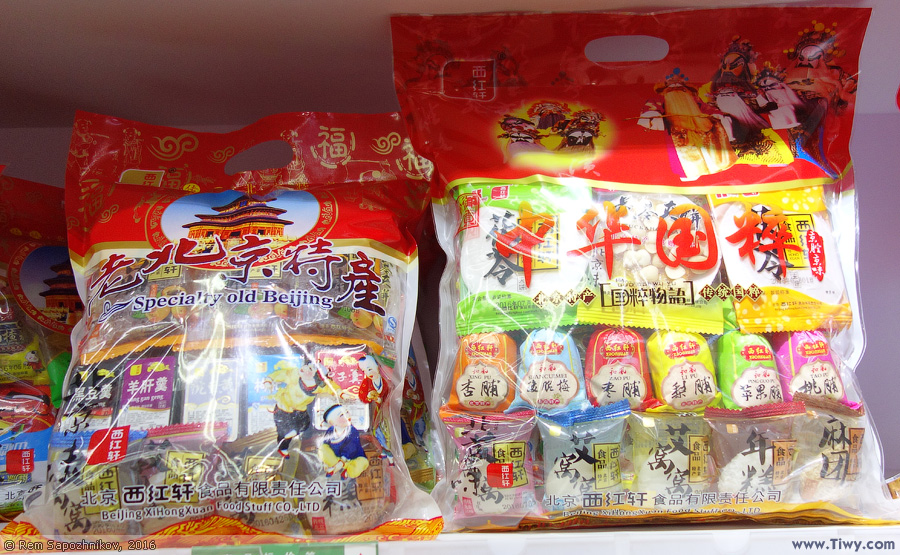 ...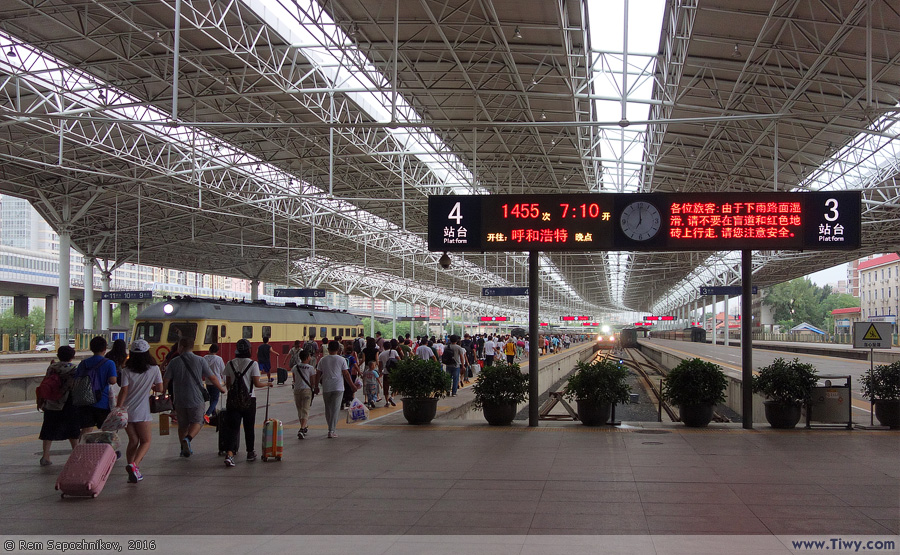 Departure of my train was delayed for 20 minutes.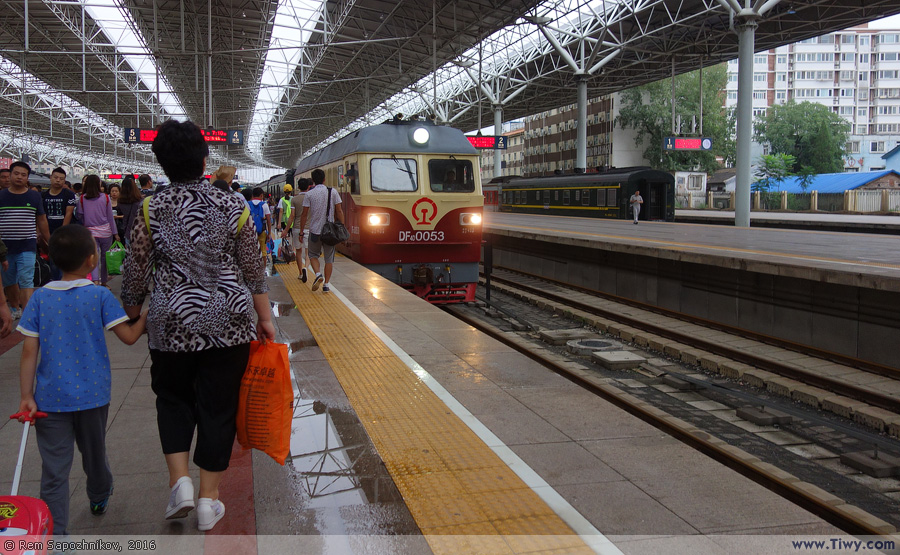 ...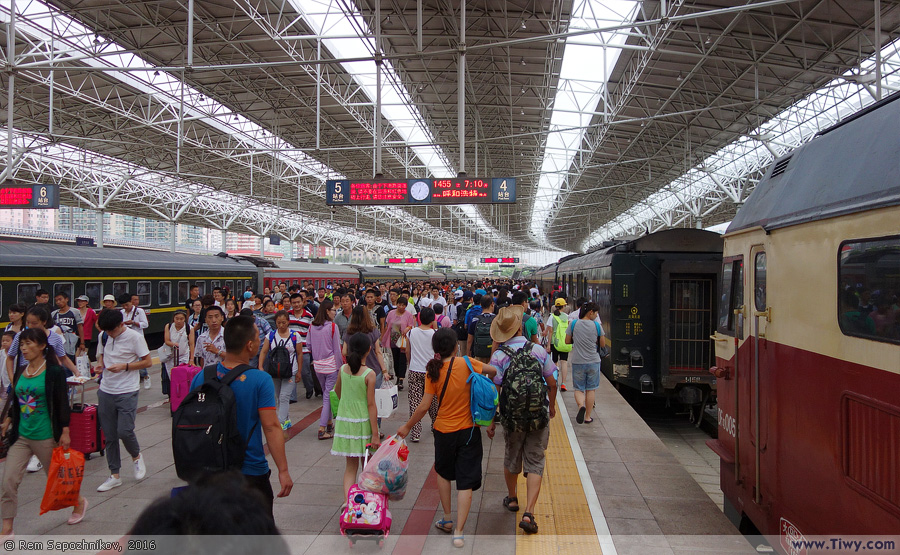 ...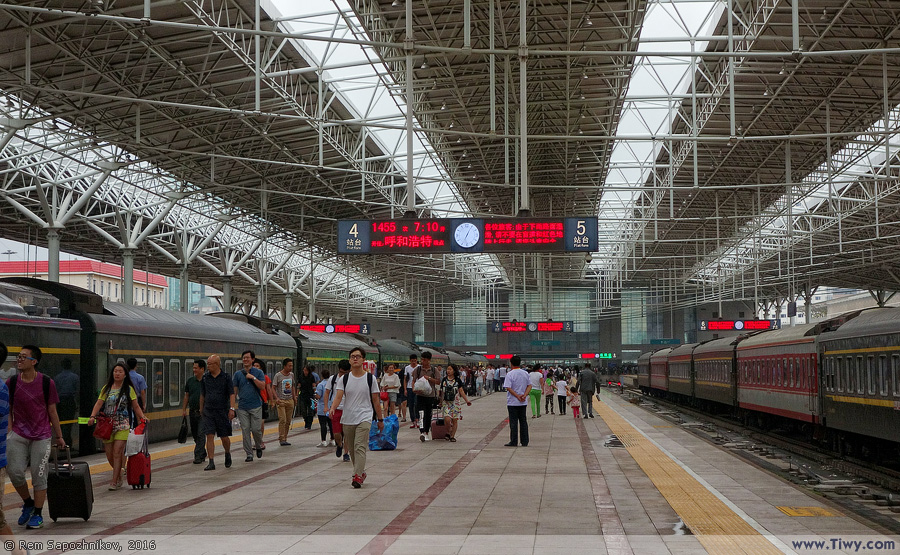 Photos from a trip by train to Datong, you can see
here
.
---