Taiyuan was the start and end point of my journey together with China Daily. This time in the city, I was only two half days plus the morning of departure to Beijing.
A selection of photos taken in these short periods is represented on this page. My more detailed report about the city of Taiyuan, made in 2014, can be viewed
.
After Datong is immediately clear that Taiyuan city is more rich. On my last visit, for example, I was surprised by the wedding procession of the 10 Bentley.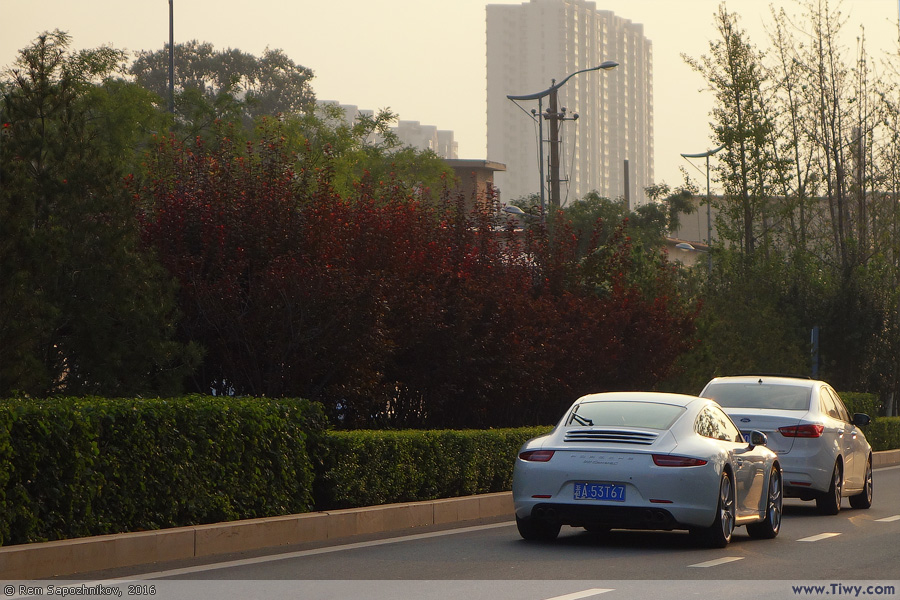 Some streets of Taiyuan have beautiful green dividing strips.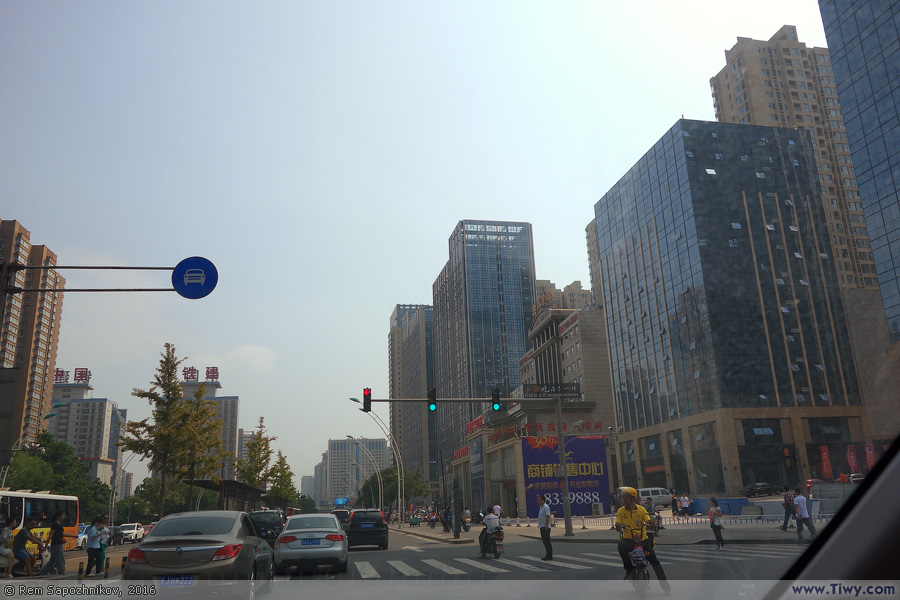 The city is improving and getting prettier; new modern blocks appear here and there.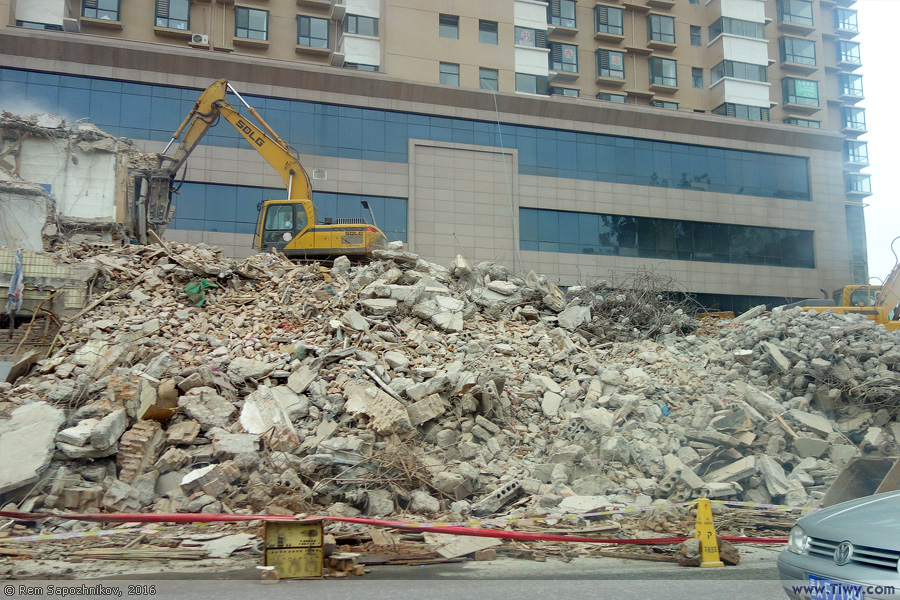 Since April 2013, Geng Yanbo (耿彦波 - Gěng Yànbō) holds the position of city Mayor. Having served 5 years as a Mayor of Datong, he made its city center one giant construction site, which is still not completed. In Taiyuan, he continues his plans for cultural beautification of the city. Here he was given a nickname "Pointing finger", because whichever house he pointed, it then was demolished.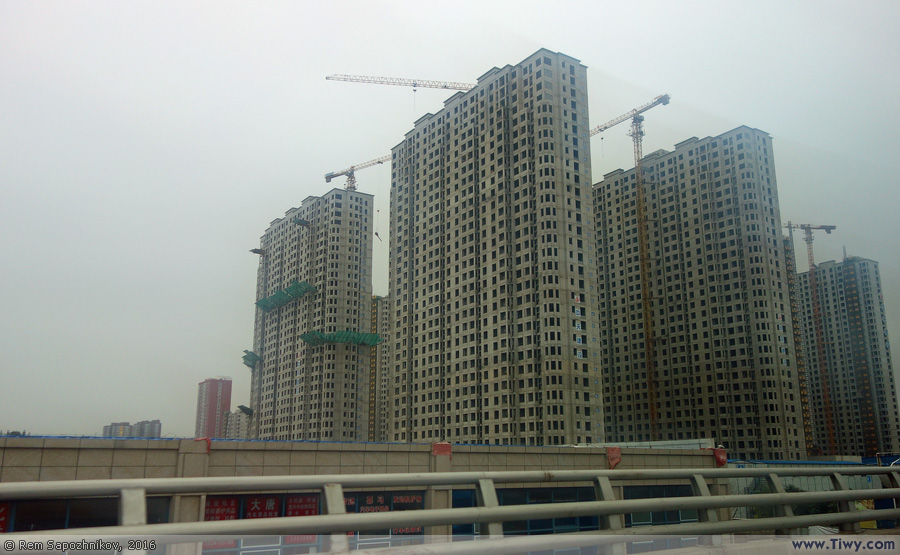 Not all new buildings in Taiyuan can be called attractive.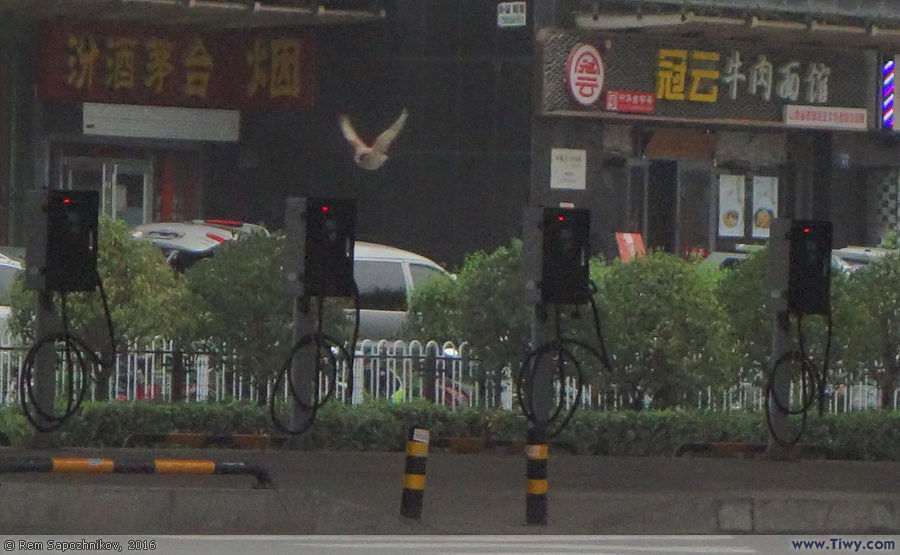 Electrical vehicle charge station.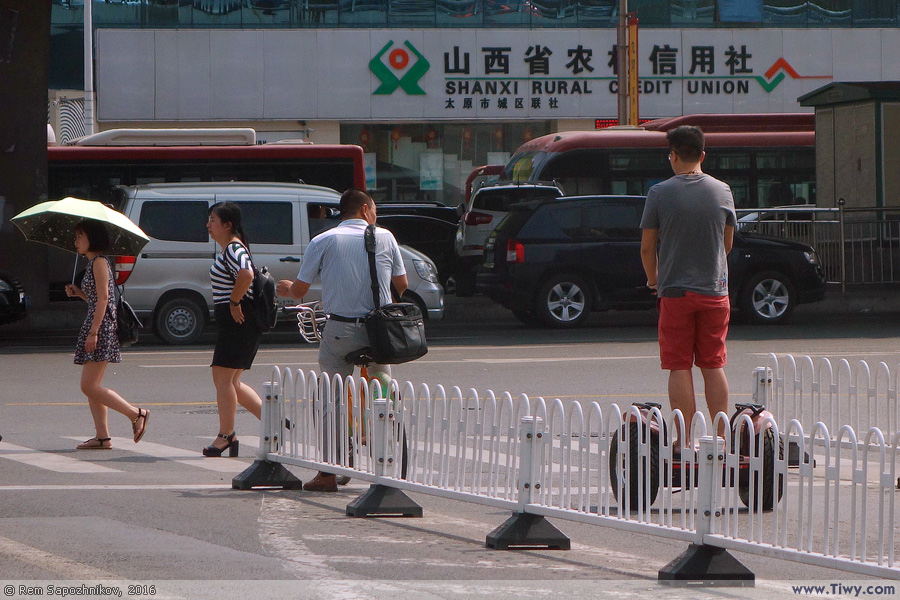 Advanced citizens ride around on Segways.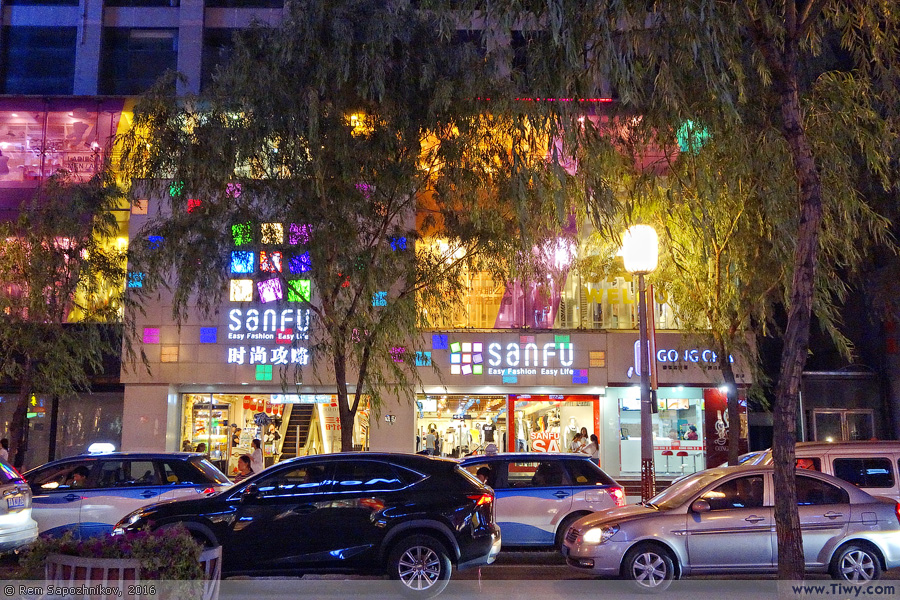 Liuxiang shopping district (柳巷南路).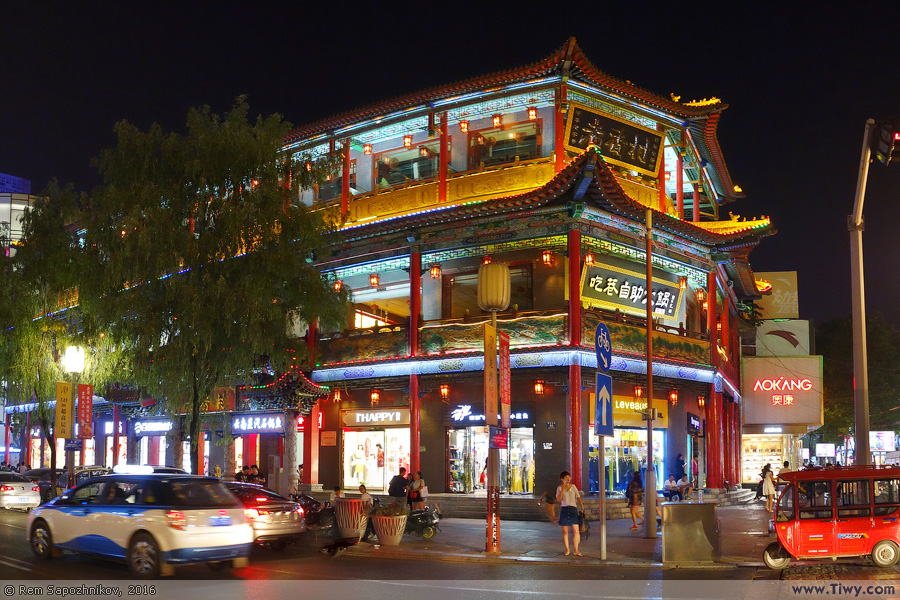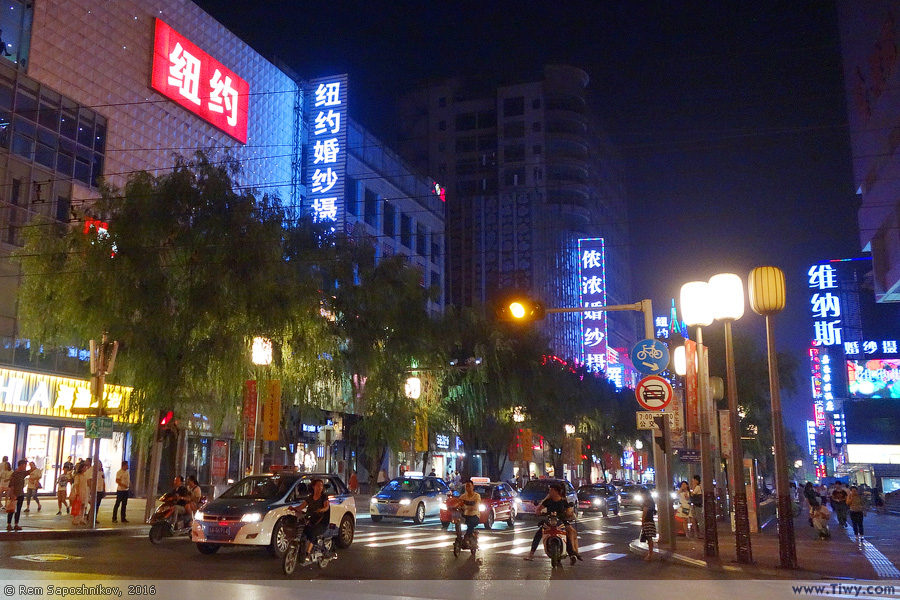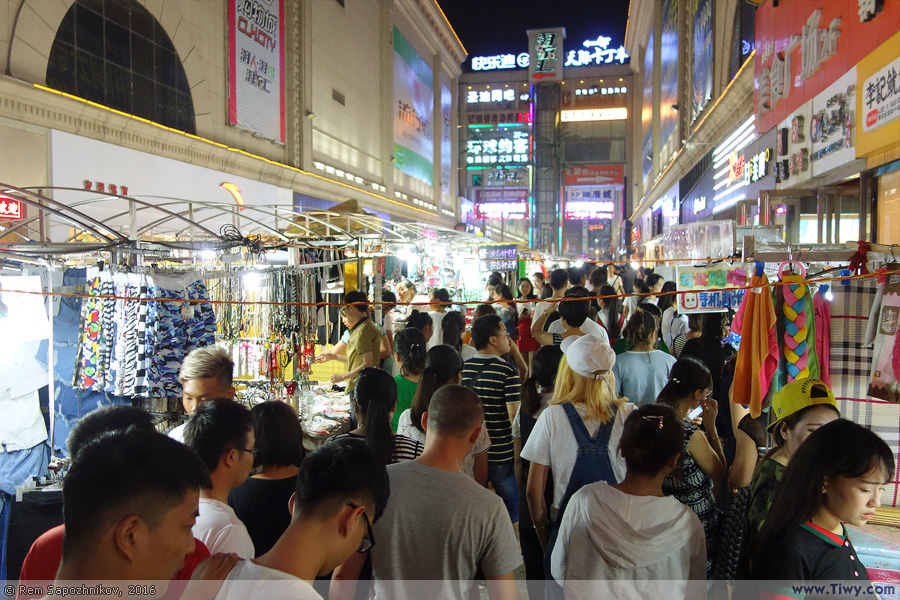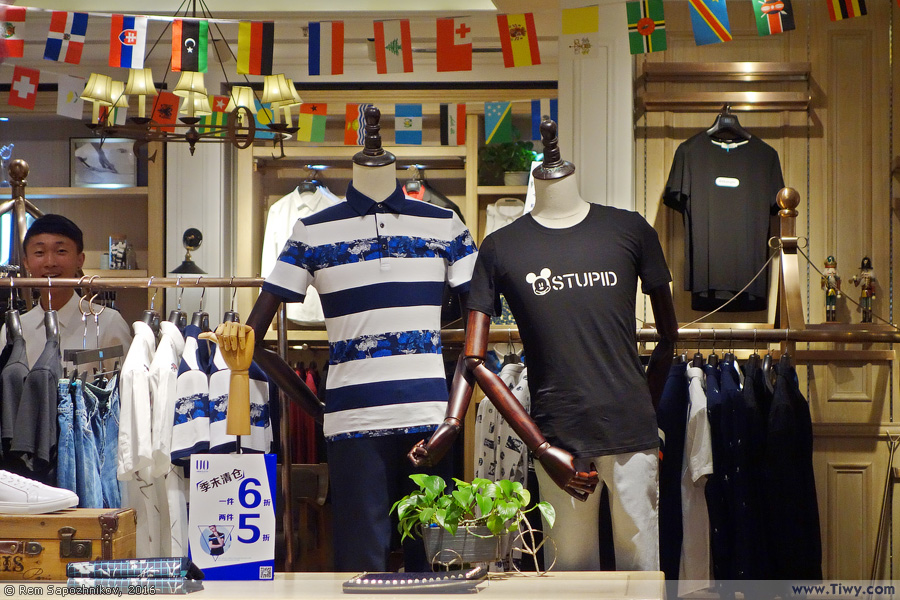 I really wanted to buy a t-shirt with Shanxi, Taiyuan, Pingyao or Datong words on it, with some beautiful patterns and local attractions. But, unfortunately, there was nothing on sale except for this rubbish.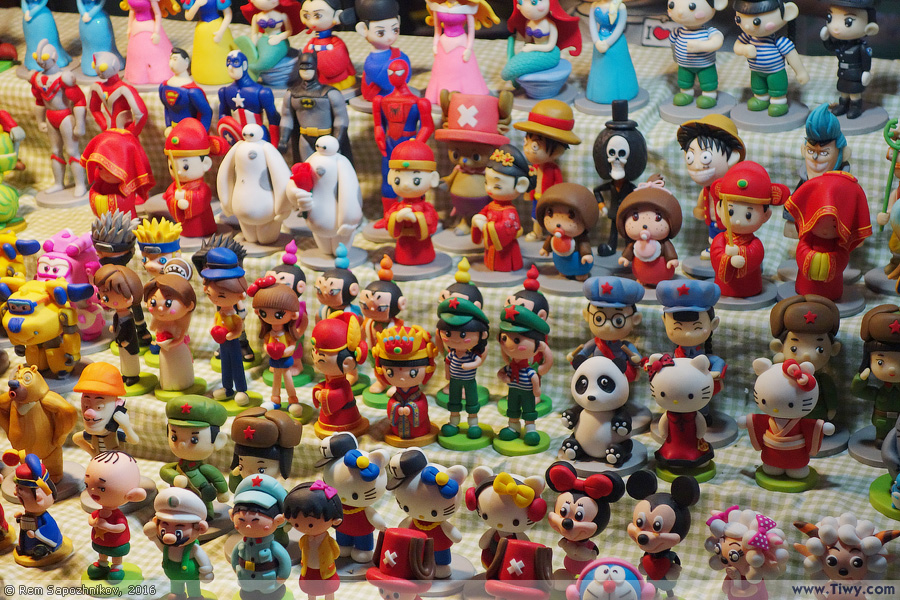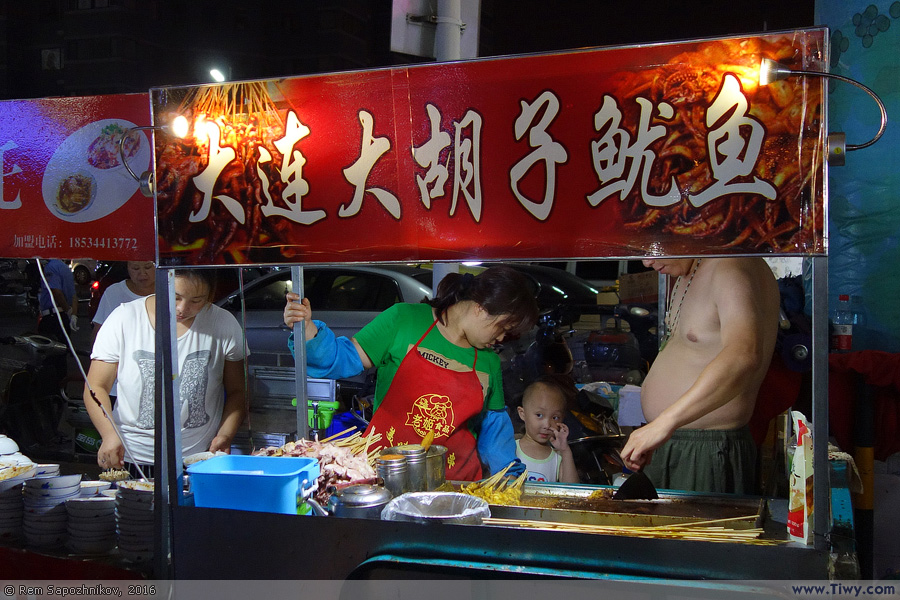 Typical street cart food.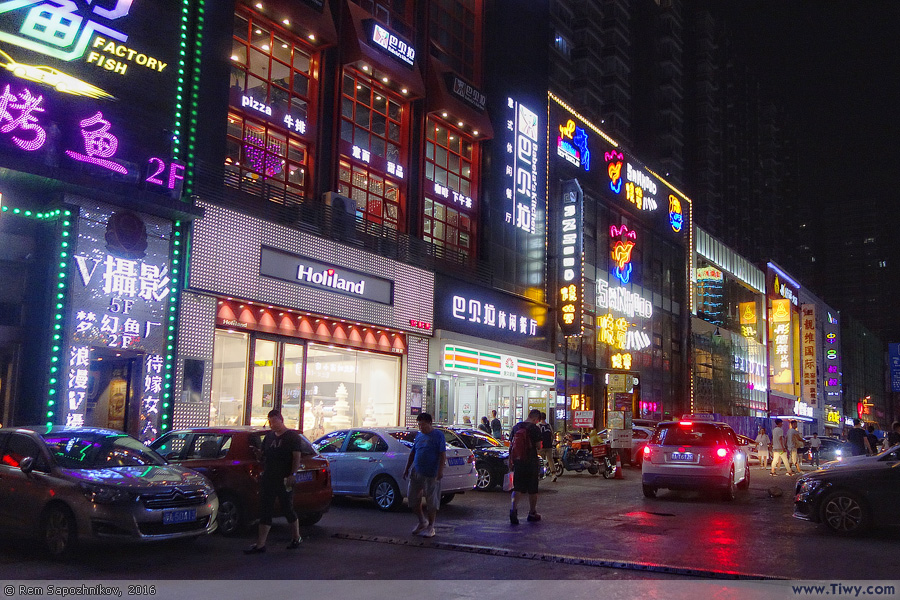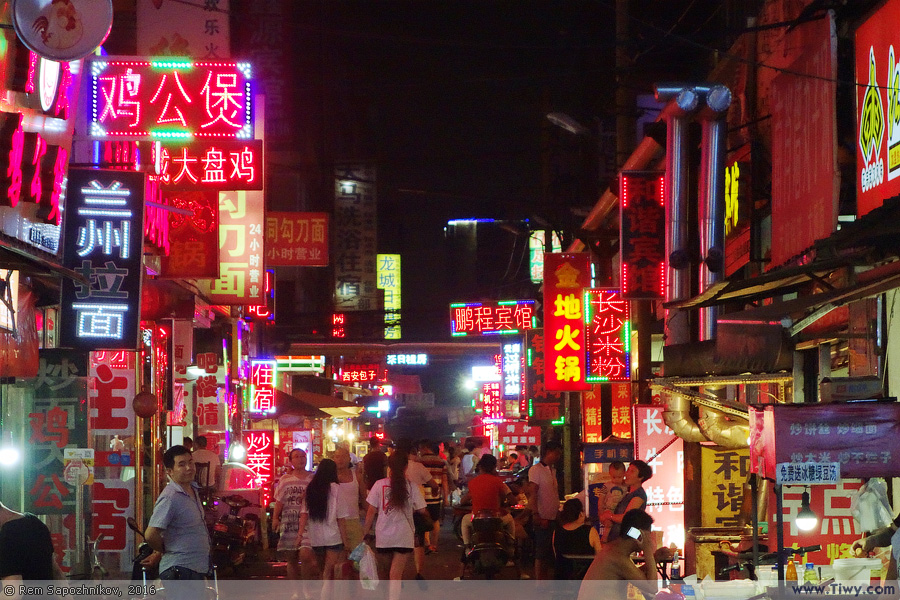 Lane near the Wanshi Hotel.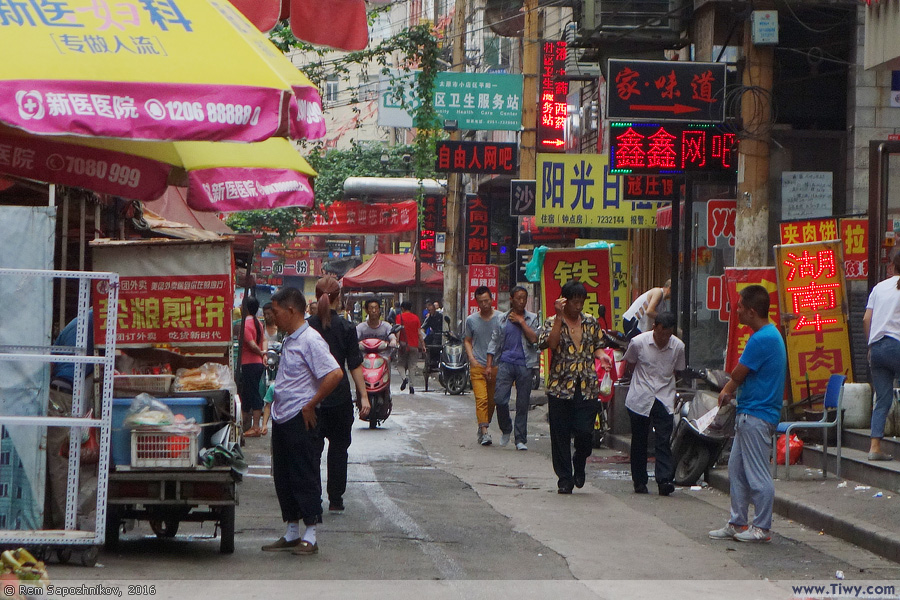 A very similar lane a few kilometers from the previous one.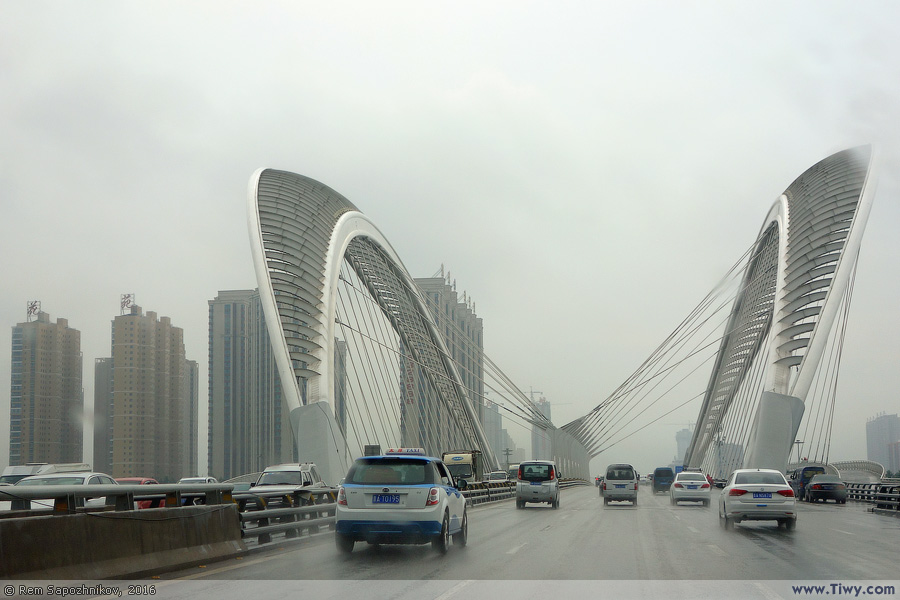 The South bridge of the central ring road (太原南中环大桥).
People call it a "Flying goose" .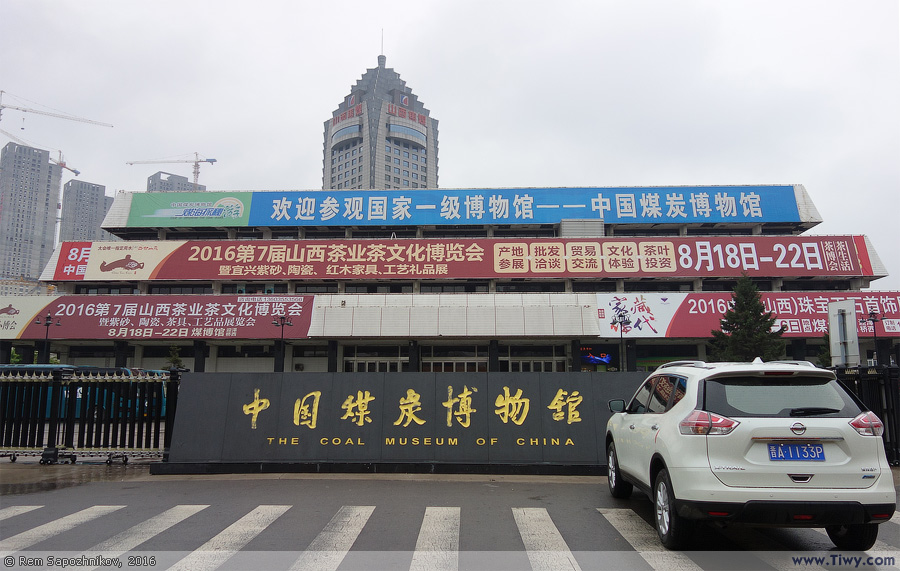 Coal Museum. I didn't visit it, because in addition to the 60 yuan entrance ticket, a visitor must hire an English-speaking guide for the 100 yuan. I'm not so much interested in coal to pay almost 1600 roubles for entrance.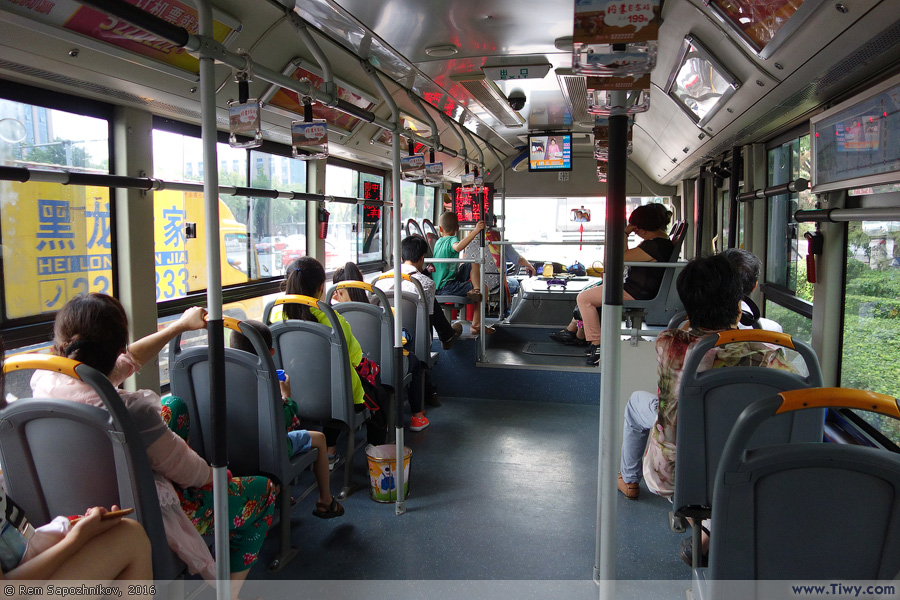 Inside a regular city "accordion" bus.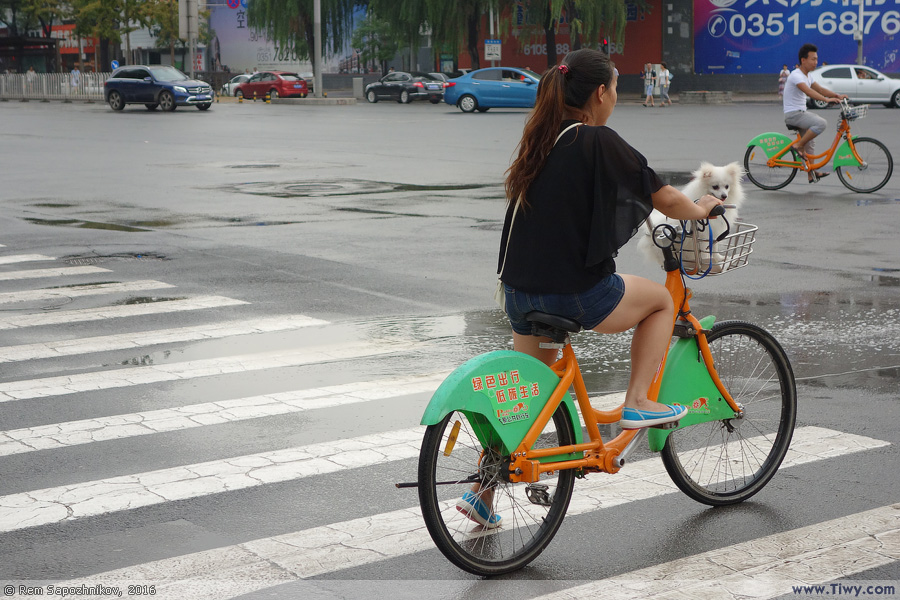 Green-and-orange rental bikes.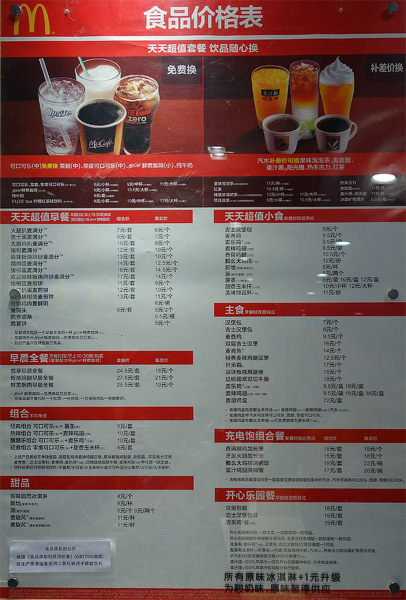 The menu of McDonald's for Chinese language learners.
↑ Click on the photo for a closer view ↑