Taiyuan South Railway Station
South Railway Station opened to passengers in July 2014. It is located in the Southeast of Taiyuan. Only the area of the main building is more than 11 soccer fields. Chinese architects tried to design it in the traditional elegant style of the Tang period, but personally it reminds me the spaceport.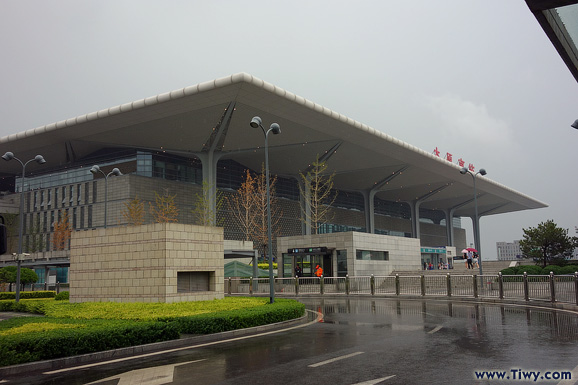 High-speed trains to Beijing (505 km away from Taiyuan) now start here instead of the old train station in the city center. Everyday 14 G-trains head for the Chinese capital. It takes them a little less than 3 hours, and the price starts at 197 yuan. From Taiyuan to Xi'an (579 km) there are

19 D-trains

every day. Average journey time is 3 hours 35 minutes. In the morning there is a train that comes in 3 hours straight. Tickets start from 178.5 yuan.

Photos from the old station of Taiyuan can be viewed at the link.