Taiyuan South Railway Station
Rem Sapozhnikov
/ August 2016
South Railway Station opened to passengers in July 2014. It is located in the Southeast of Taiyuan. Only the area of the main building is more than 11 soccer fields. Chinese architects tried to design it in the traditional elegant style of the Tang period, but personally it reminds me the spaceport.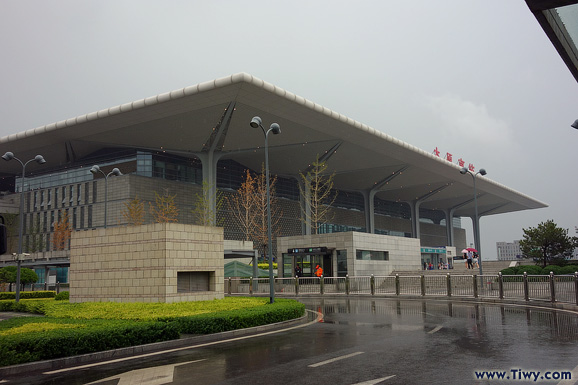 High-speed trains to Beijing (505 km away from Taiyuan) now start here instead of the old train station in the city center. Everyday 14 G-trains head for the Chinese capital. It takes them a little less than 3 hours, and the price starts at 197 yuan. From Taiyuan to Xi'an (579 km) there are 19 D-trains every day. Average journey time is 3 hours 35 minutes. In the morning there is a train that comes in 3 hours straight. Tickets start from 178.5 yuan.
Photos from the old station of Taiyuan can be
viewed at the link
.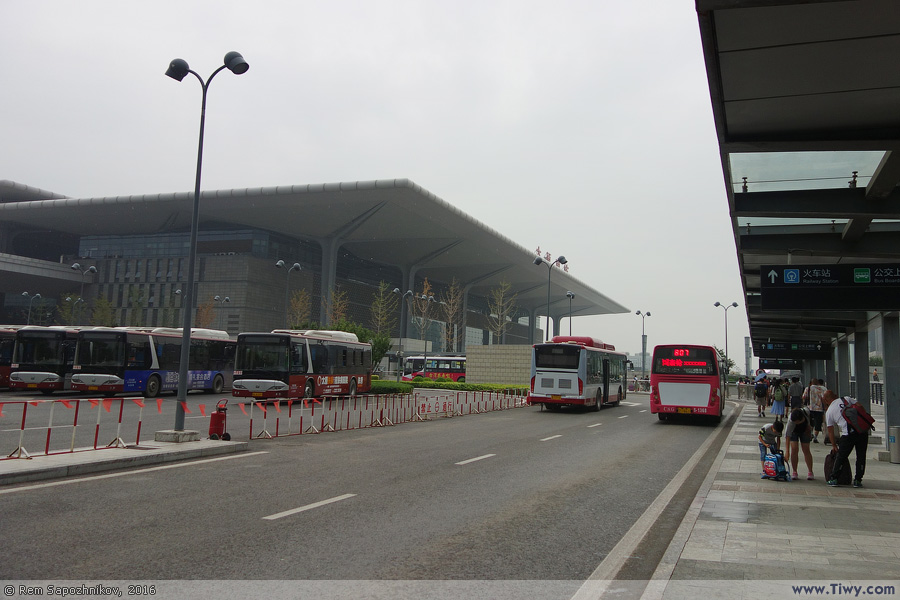 In my free afternoon in Taiyuan I wanted to go to
Pingyao
over a new high-speed railway line, which in 2014 was only being completed. To do this, I took a bus from the hotel to Taiyuan South Station, where I made this shot right at the bus stop. Unfortunately, while I was standing in line for tickets for the next train, they ran out. And the next one was only at 7 pm — too late.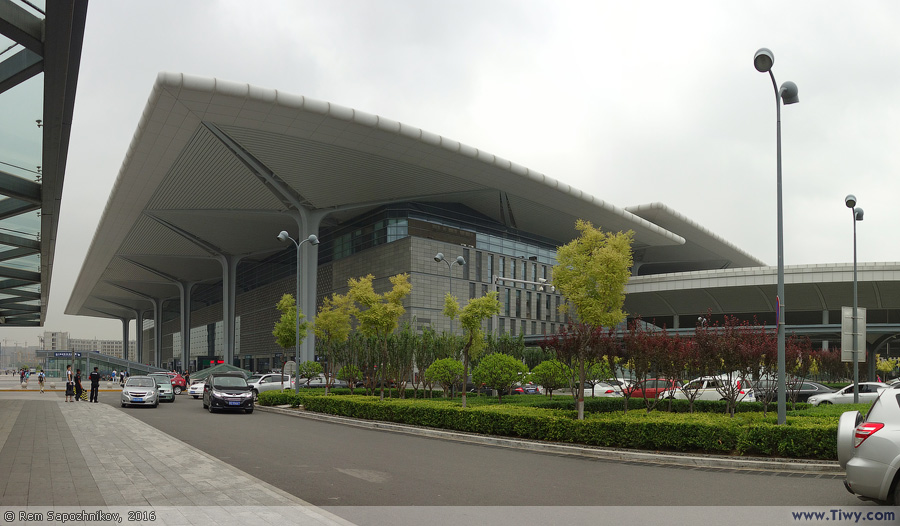 This is a photo of the taxi traveller landing site to the train station. Taken on the day of departure to Beijing.
↑ Click on the photo for a closer view ↑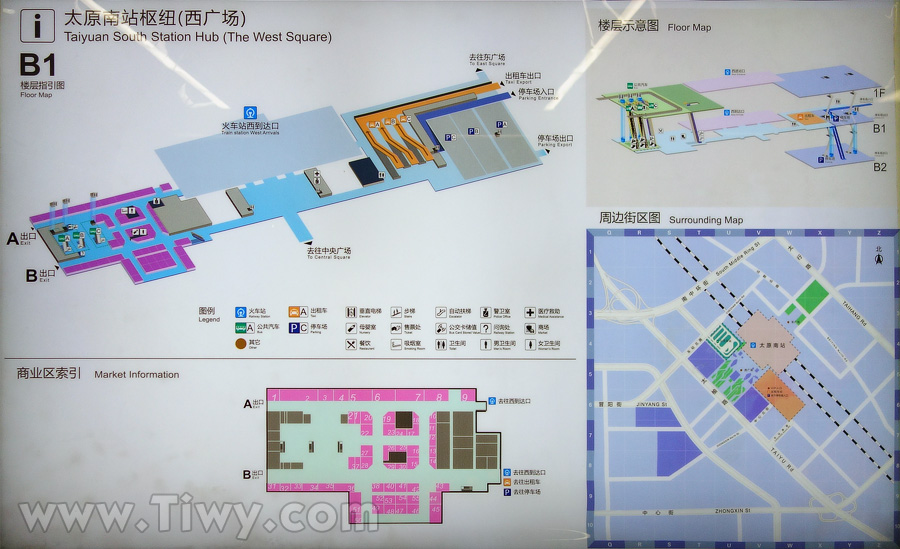 ↑ Click on the photo for a closer view ↑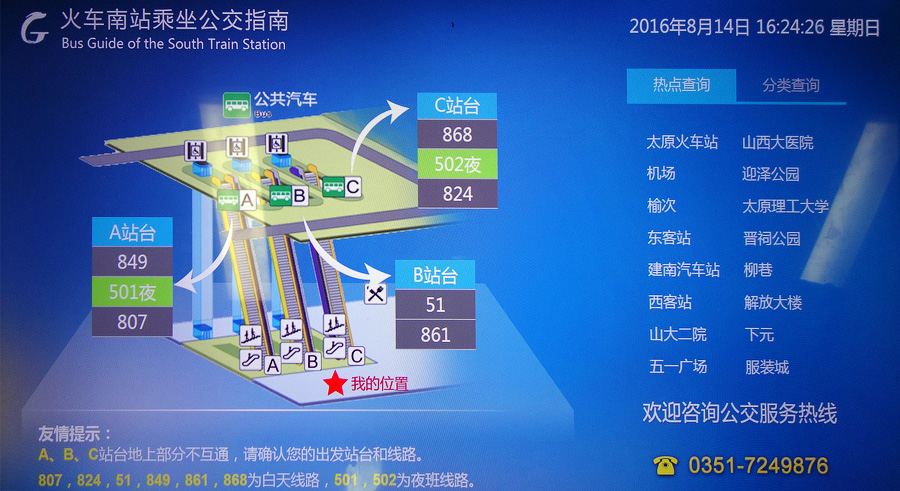 Scheme of exits to the buses.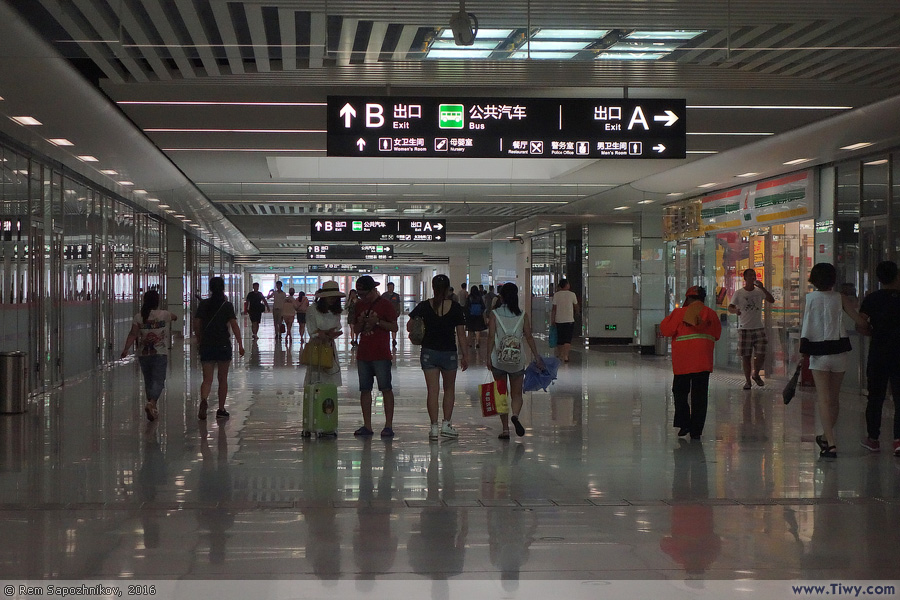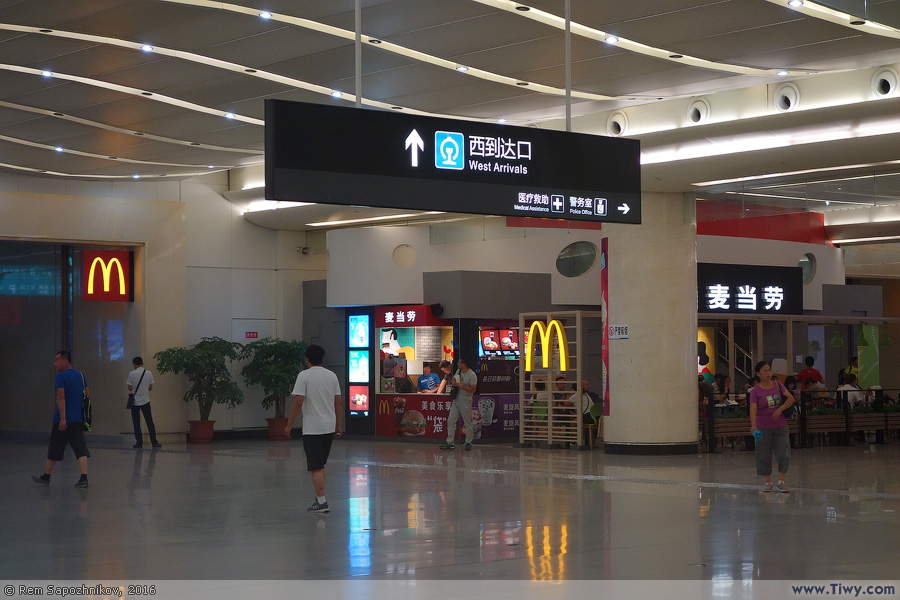 Cannot do without a McDonald's.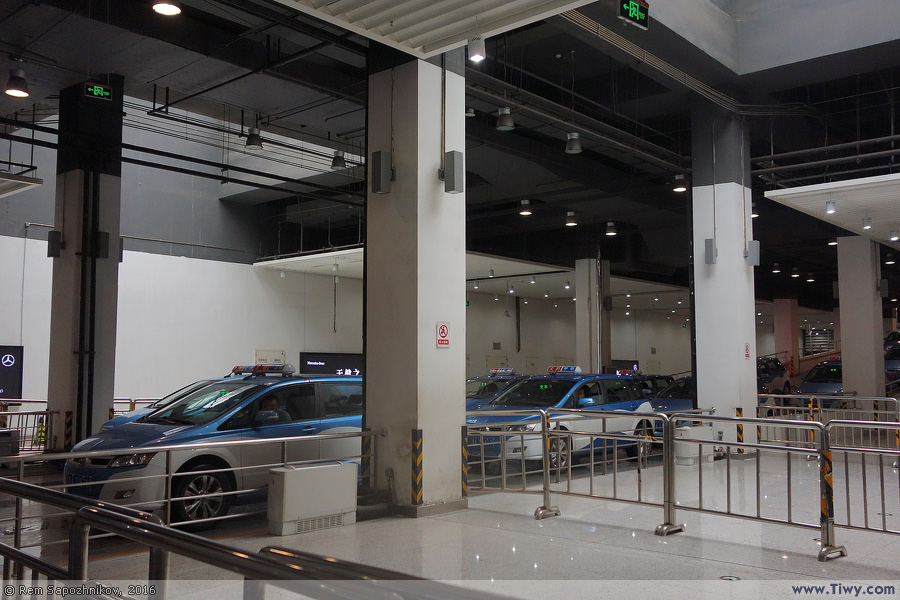 Organized landing site of the electro-taxi for arriving (and never leaving) passengers.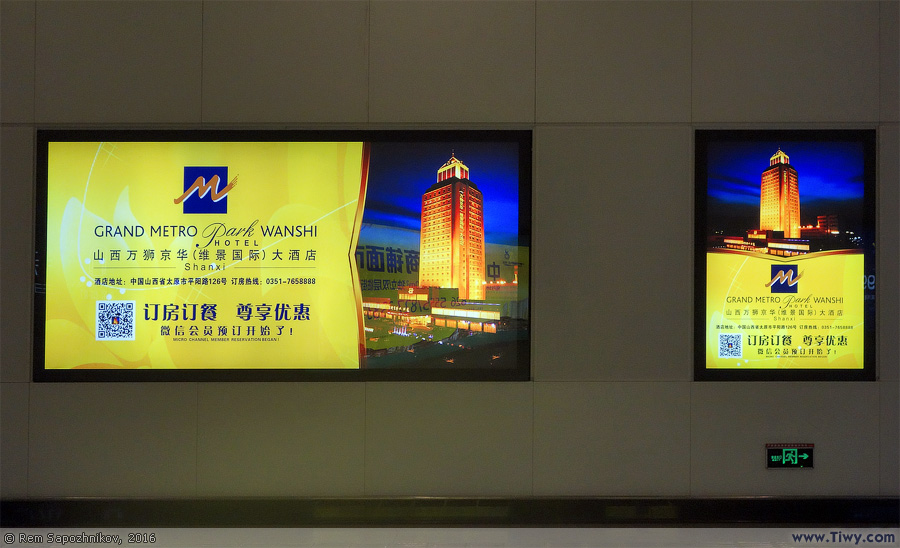 Wanshi Hotel
advertising in the corridors of the station.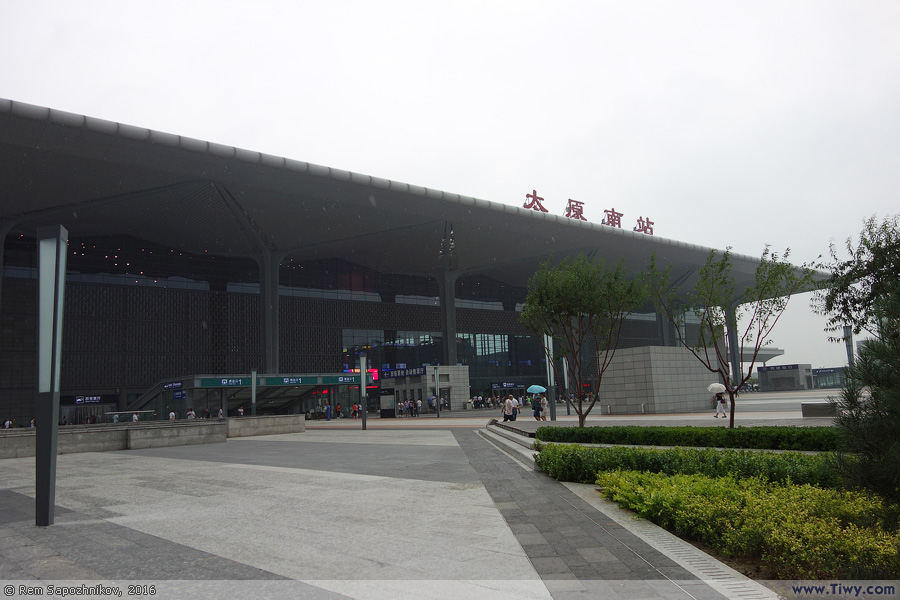 The main entrance to the station.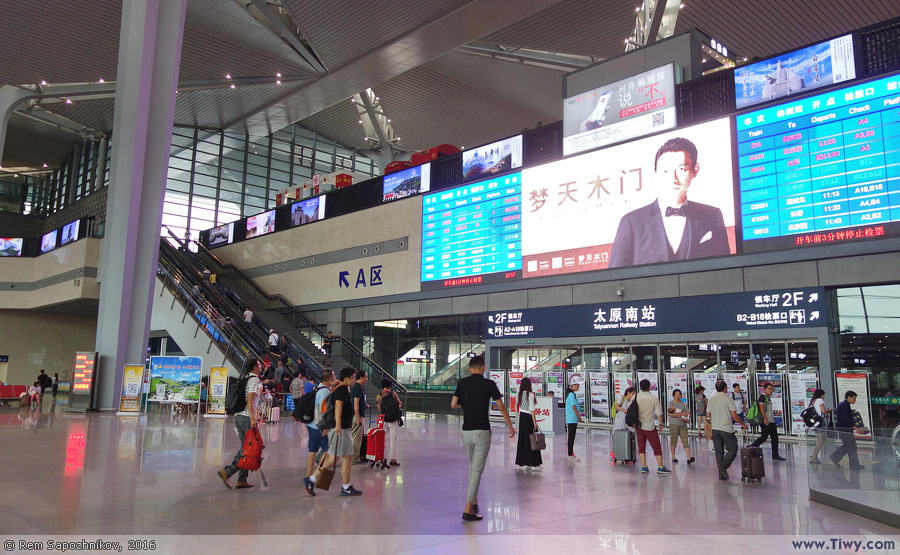 Information board with the schedule of trains.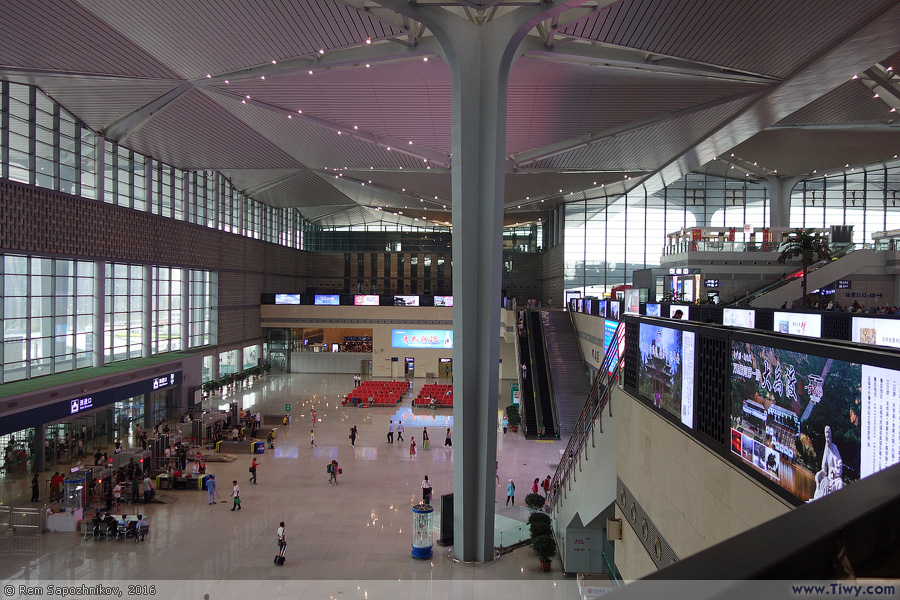 Huge hall right after the entrance to the station.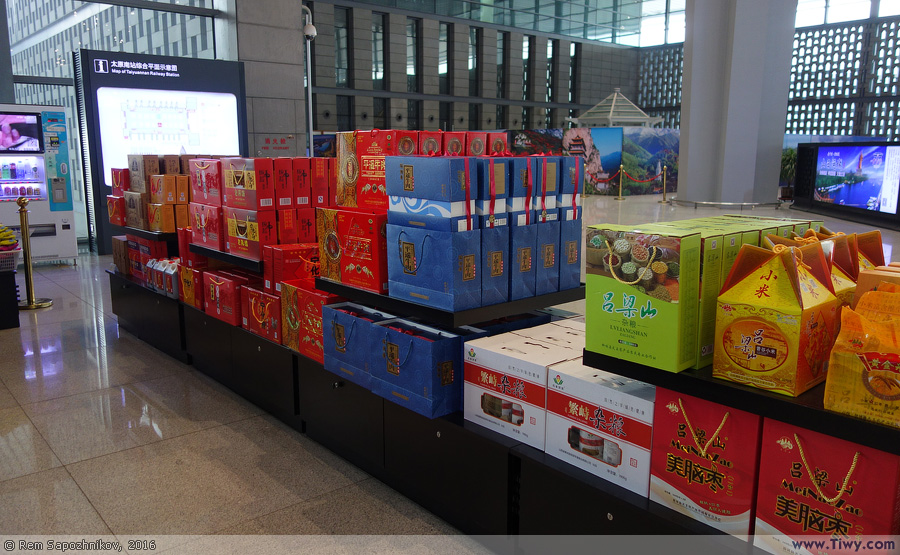 Gift sets with specialties of Shanxi province.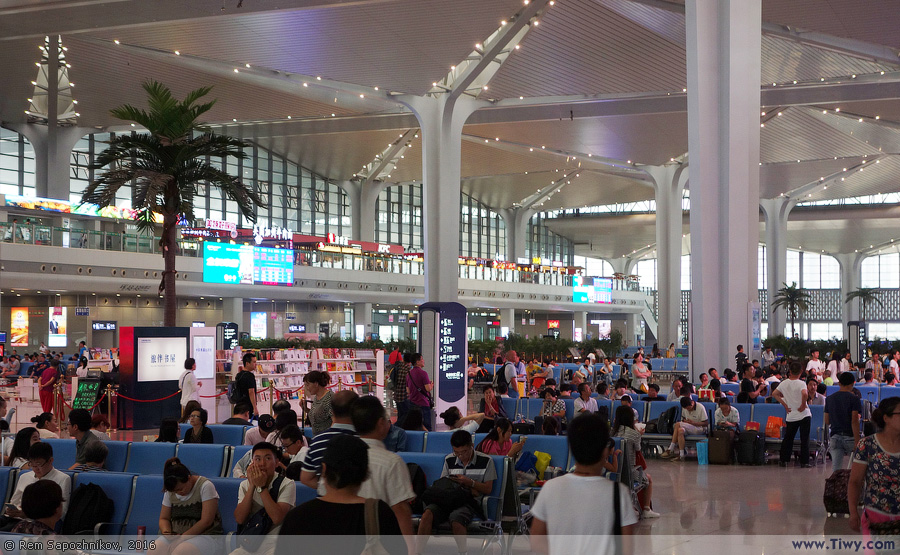 The waiting hall.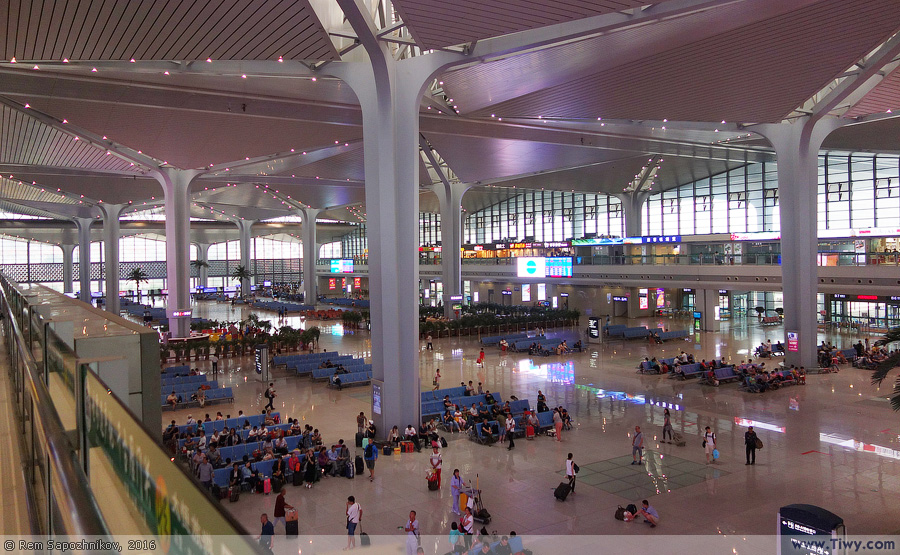 On this photo you can clearly see how huge is the waiting hall.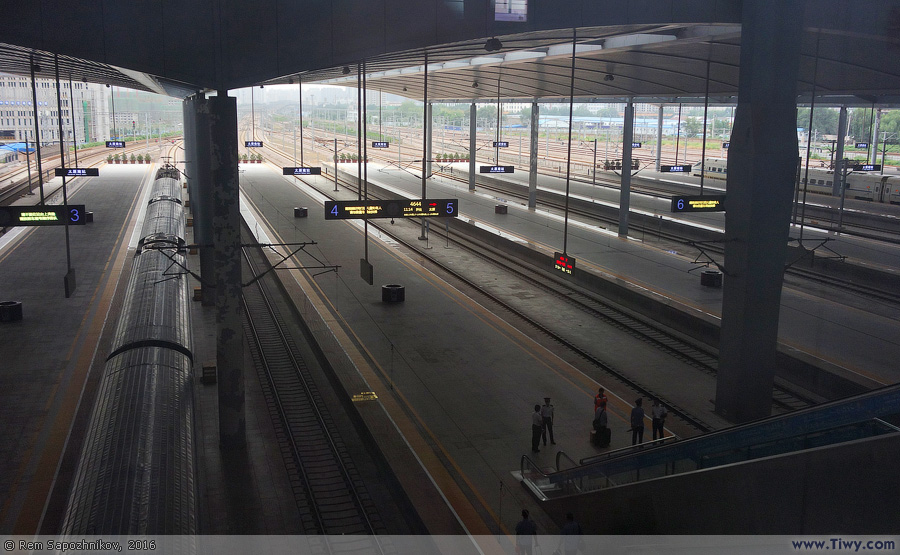 The station have 10 platforms and 22 ways.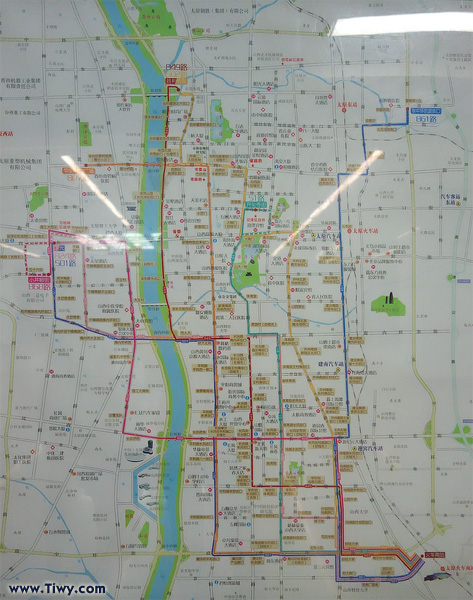 Routes of buses running from the railway station.
↑ Click on the photo for a closer view ↑
---