Luyashan Mountain (Lúyáshān - 芦芽山), Shanxi province
Rem Sapozhnikov
/ August 2016
Luyashan Mountain - subsections:
In order to visit the Luyashan Mountain we came to the town of Dongzhai, which became our starting point for the next two days. Tourist center and our Luyashan hotel are located on the outskirts of the town.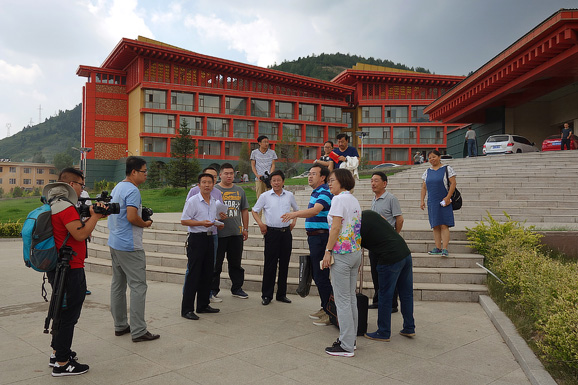 On one's own it is easier reachable by car from the city of Ningwu 30 km away.
In turn,
Ningwu (宁武 - Níngwǔ) can be reached by train from Datong in two and a half hours, or from Taiyuan in three hours plus.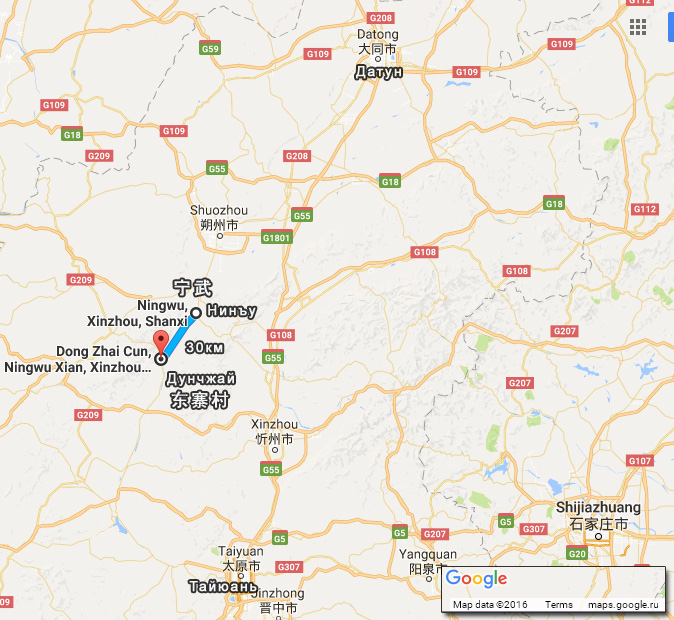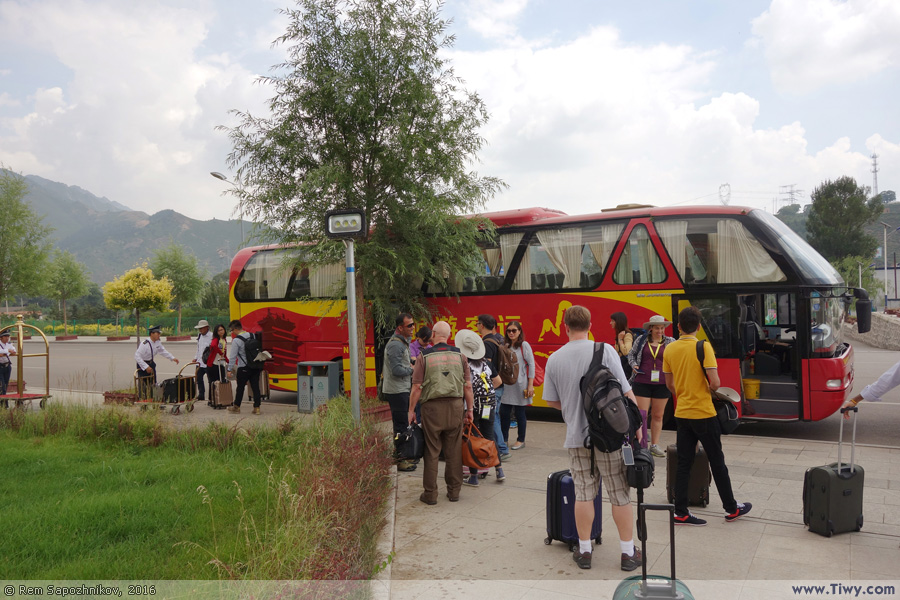 Immediately after arrival, we checked into the hotel and went to the gala dinner.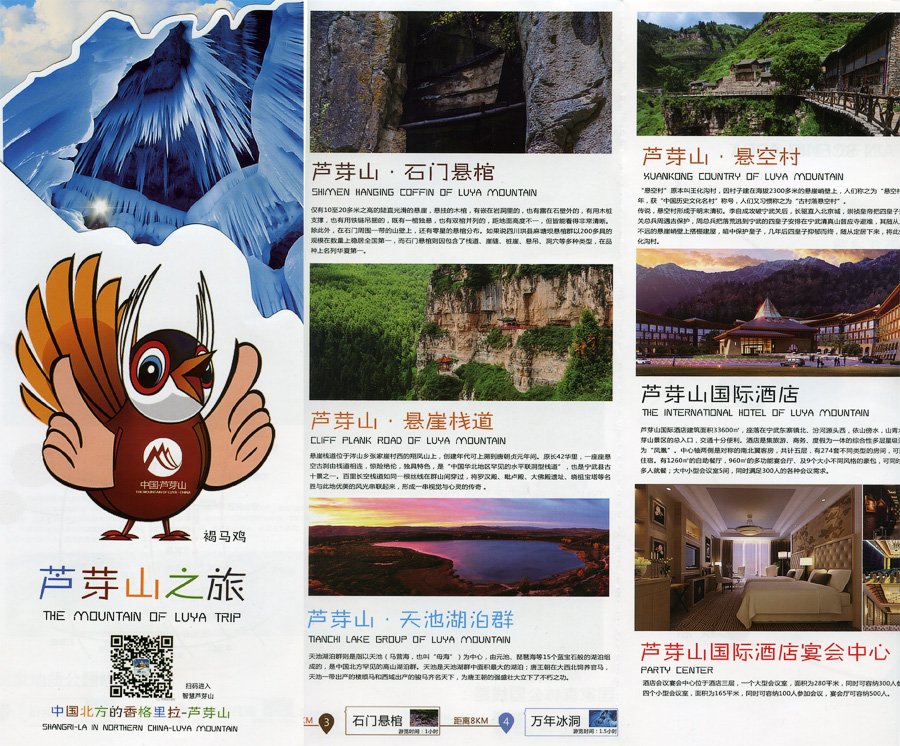 To all our team were given booklets describing local attractions.
Unfortunately, to English were translated only their names.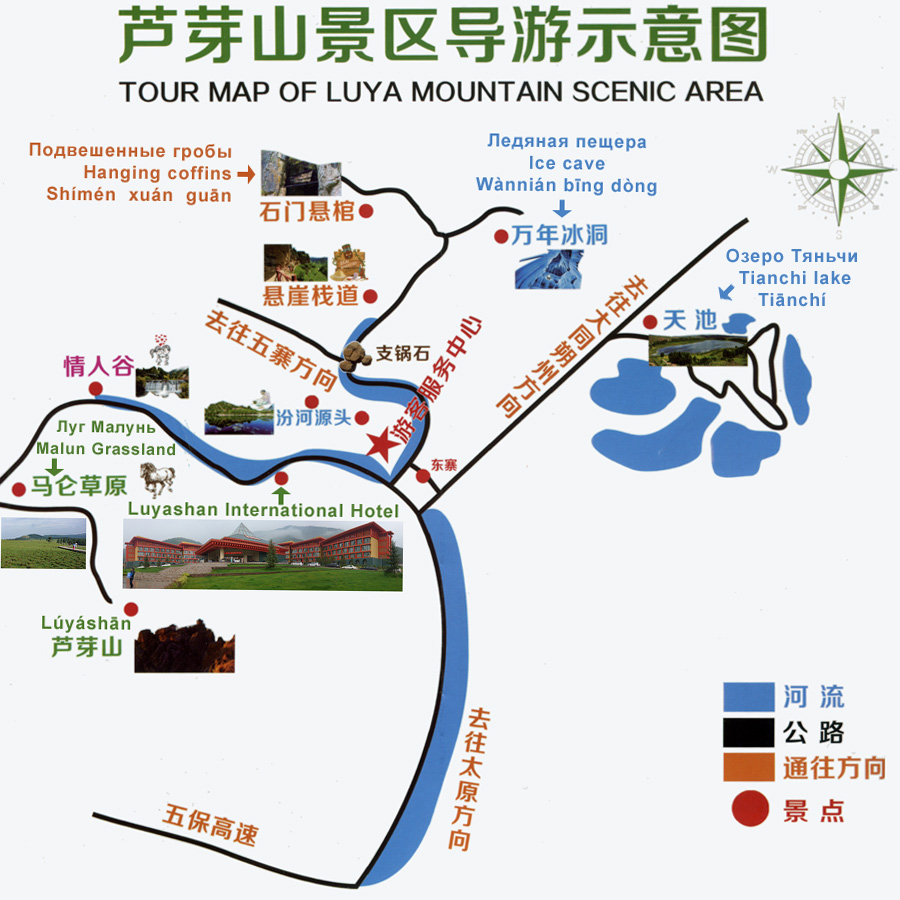 Some of the names to the map I added myself.
---