Photo-sketchings on the way to Taiyuan
Rem Sapozhnikov
/ August 2016
We left early from the Pianguan town to Taiyuan — at around 7 am. We were there in five hours. Half of the way it was pouring rain, which carefully avoided us all these days.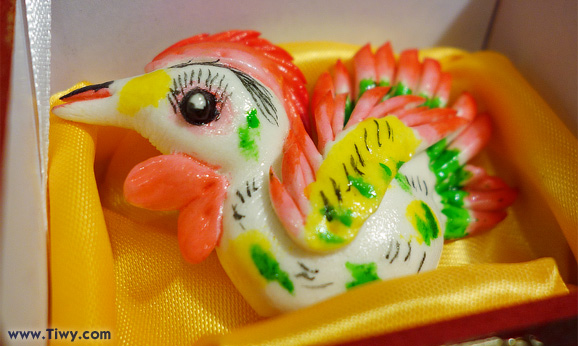 Before leaving, we were presented two souvenirs: a small flat Buddha from Wutaishan Mountains and painted figurines of dough. I got a hen.
Below is a selection of pictures taken from the bus window during our return to the city of Taiyuan.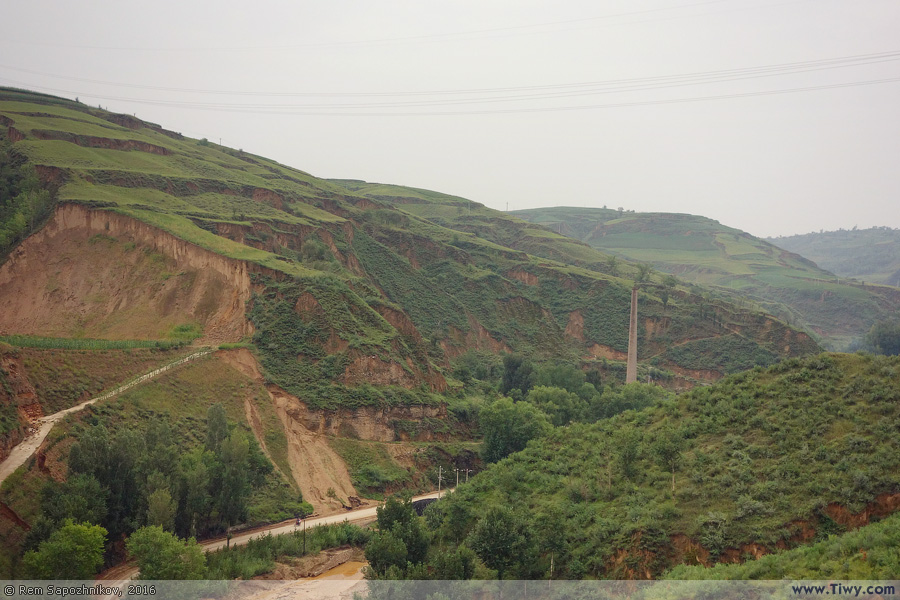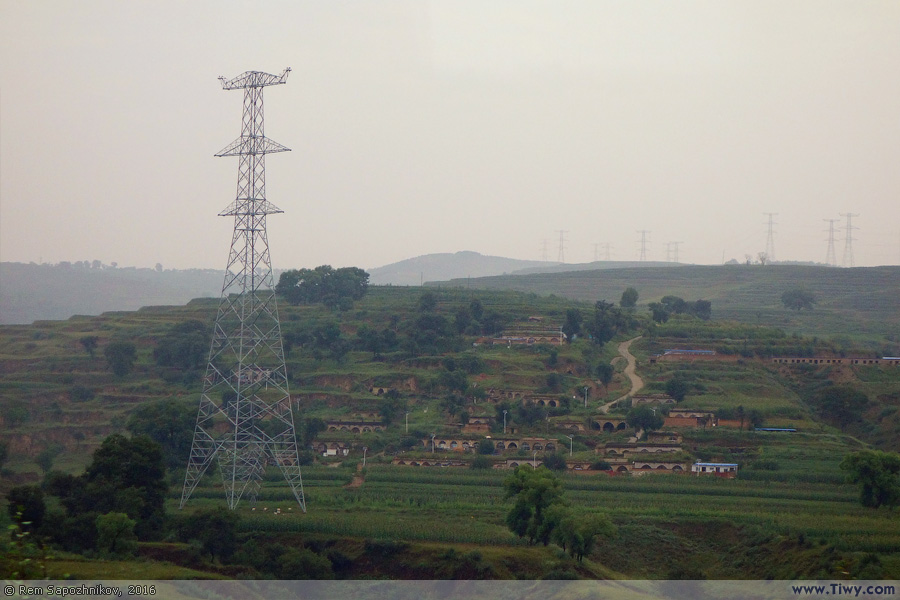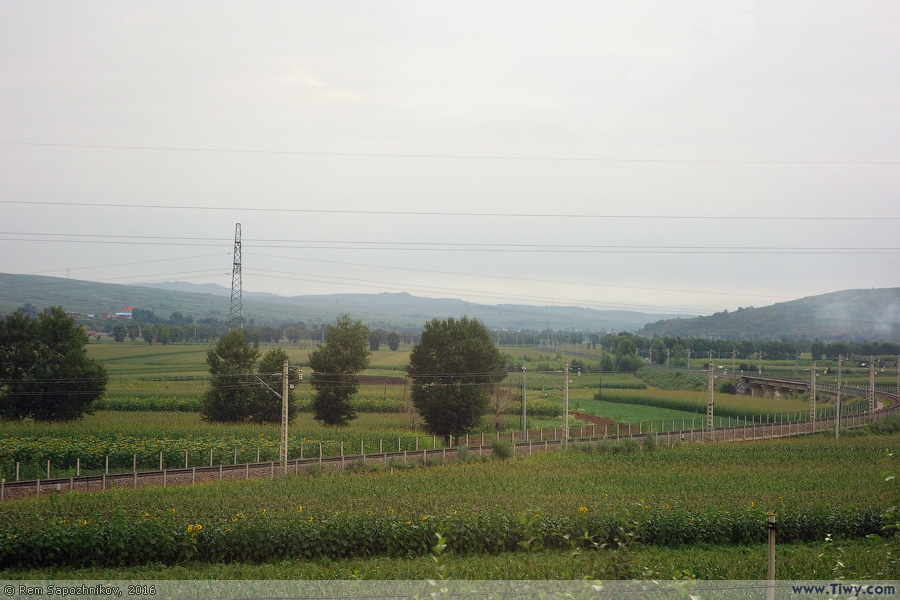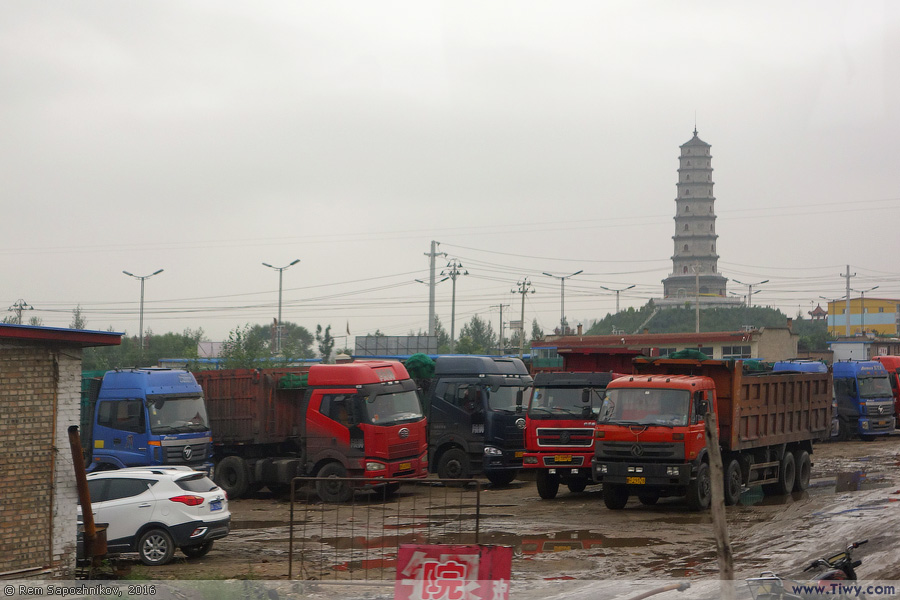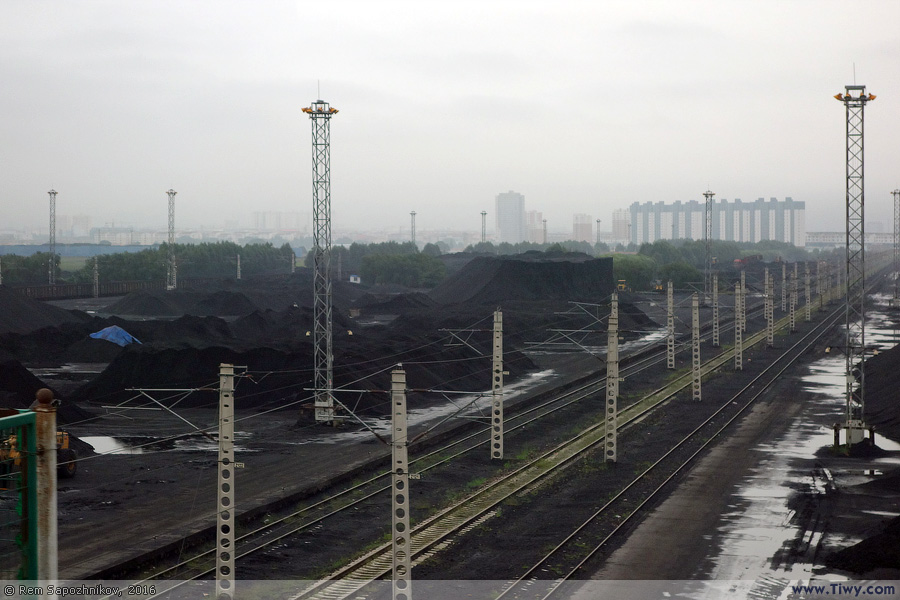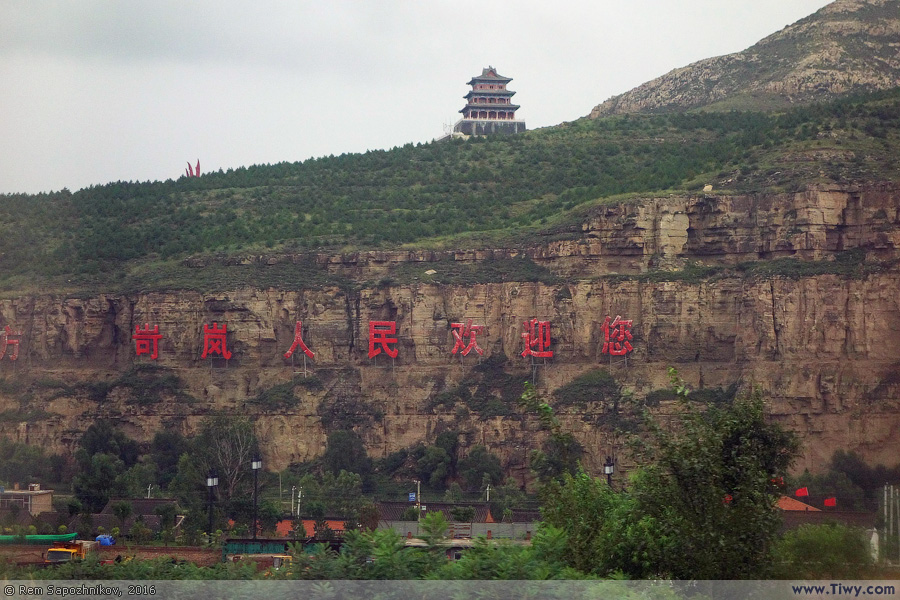 岢岚 人民 欢迎 您
People of Kelan County welcomes you!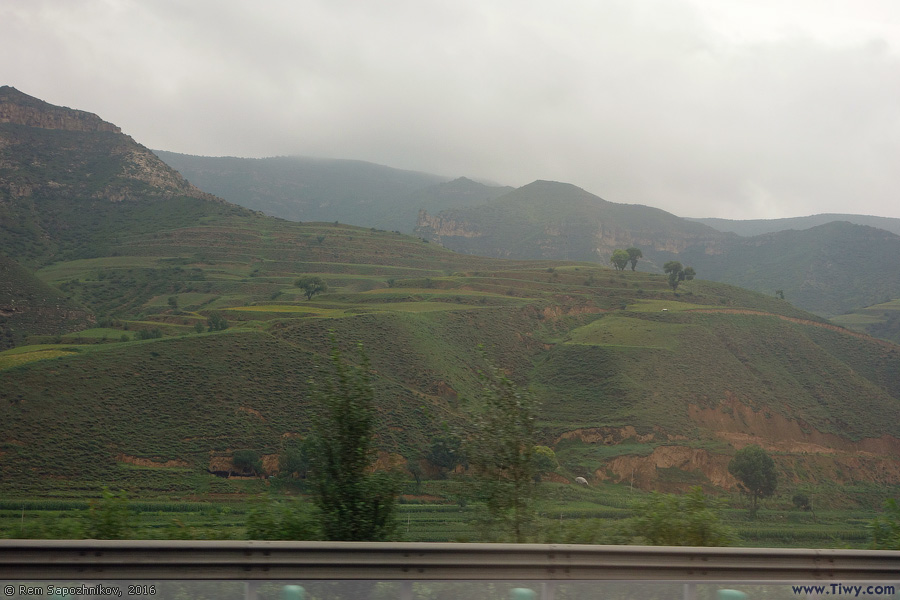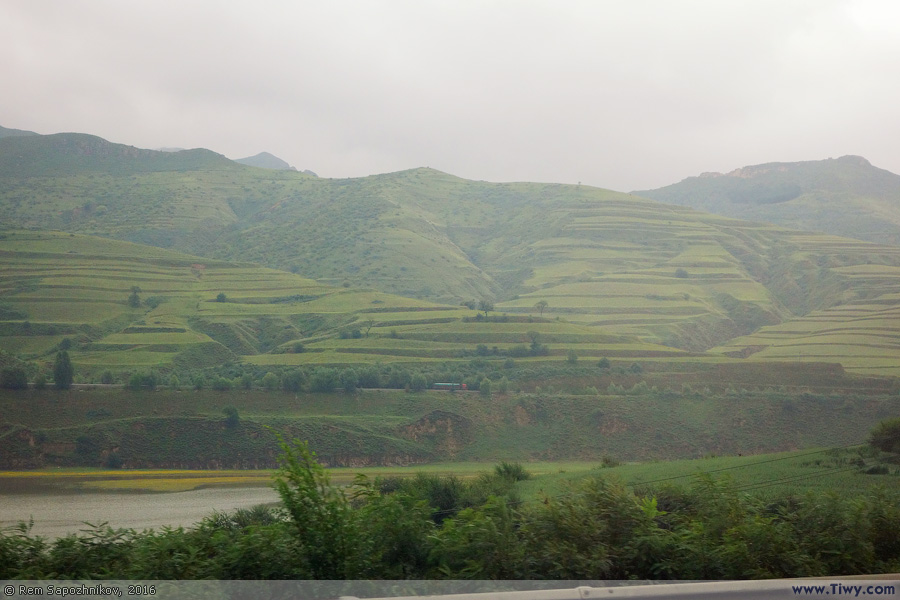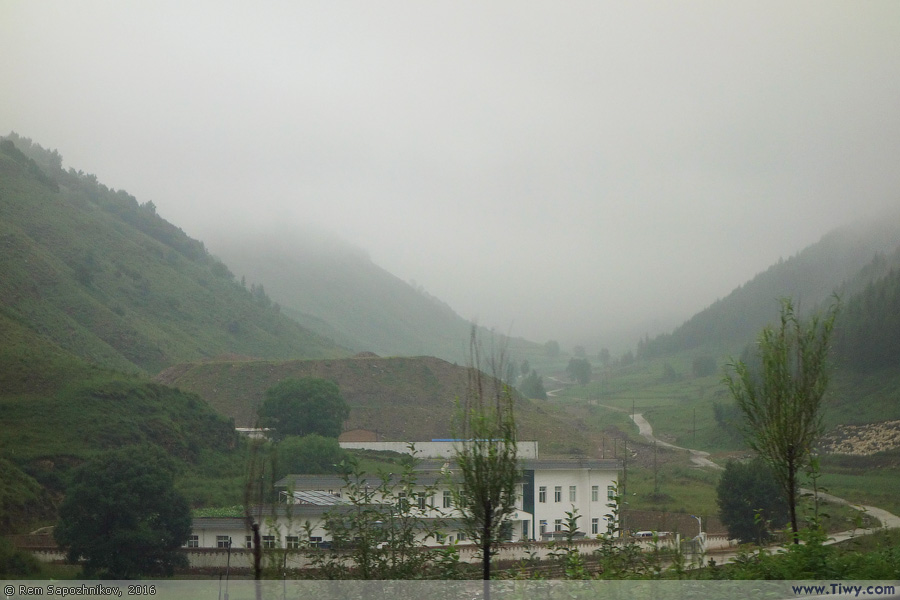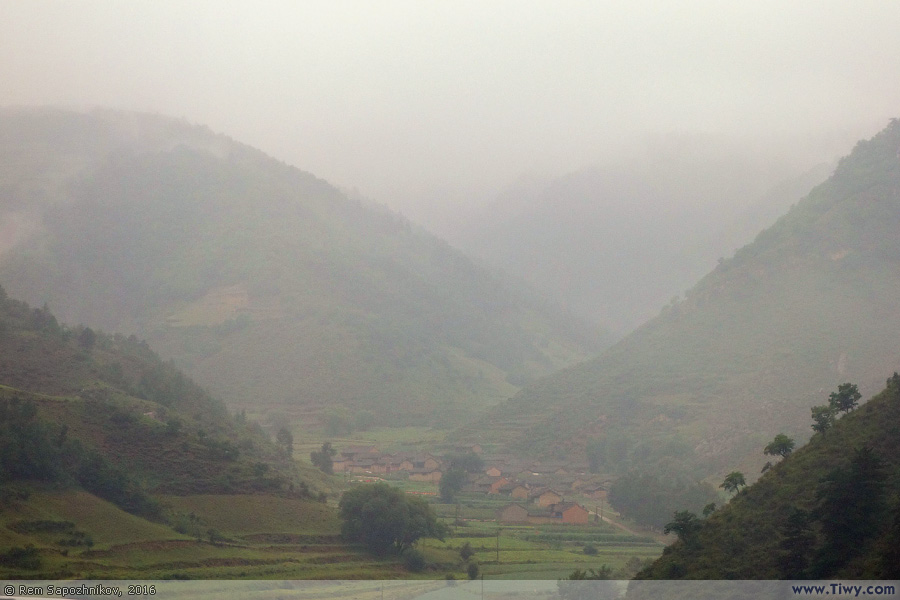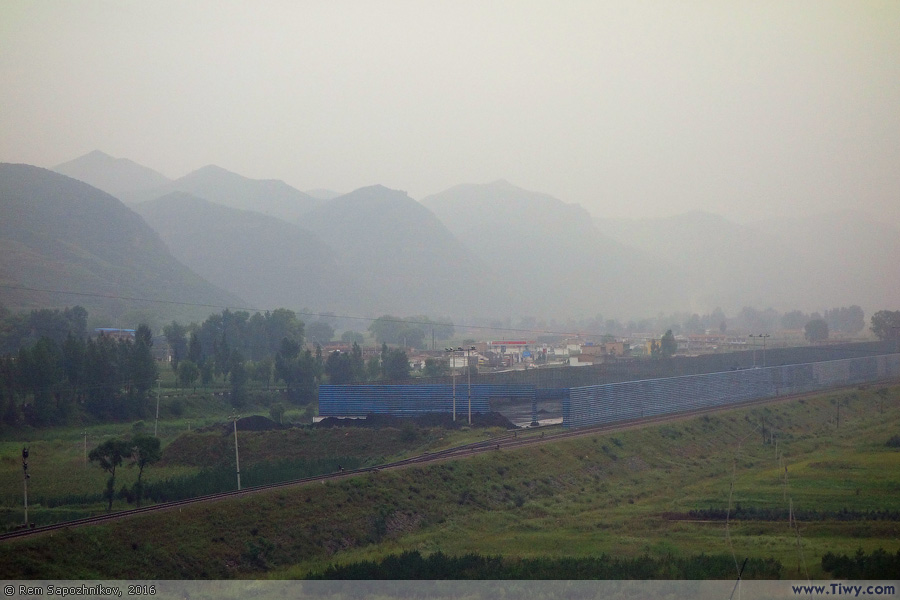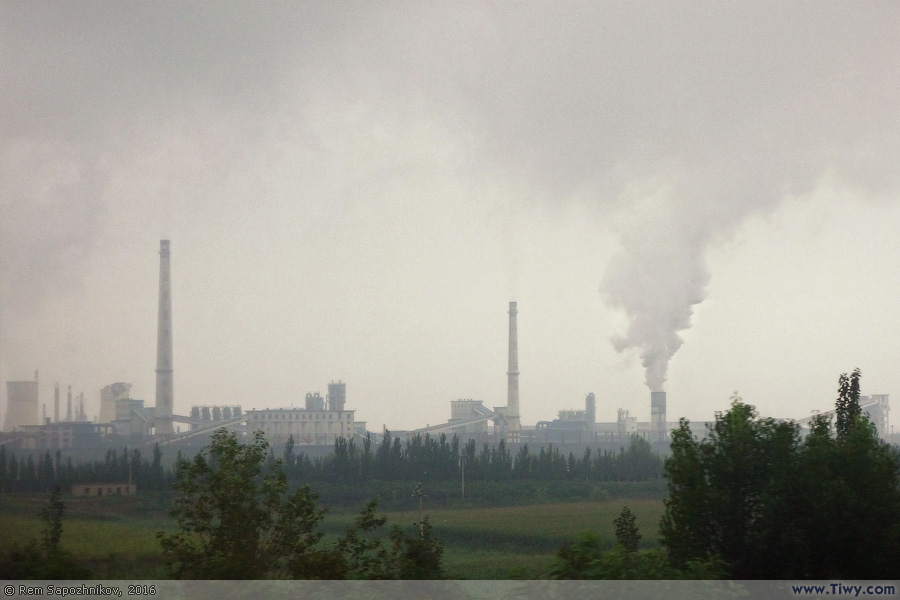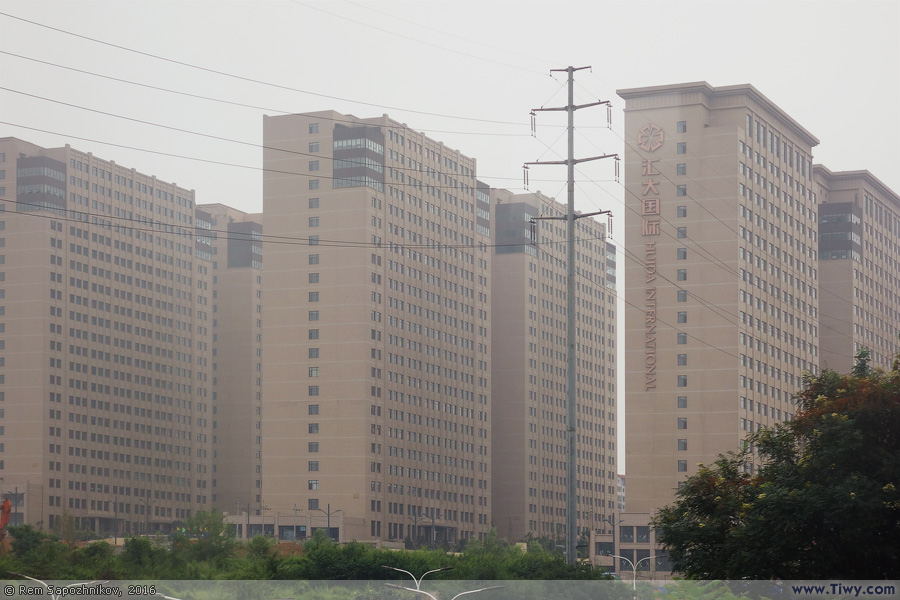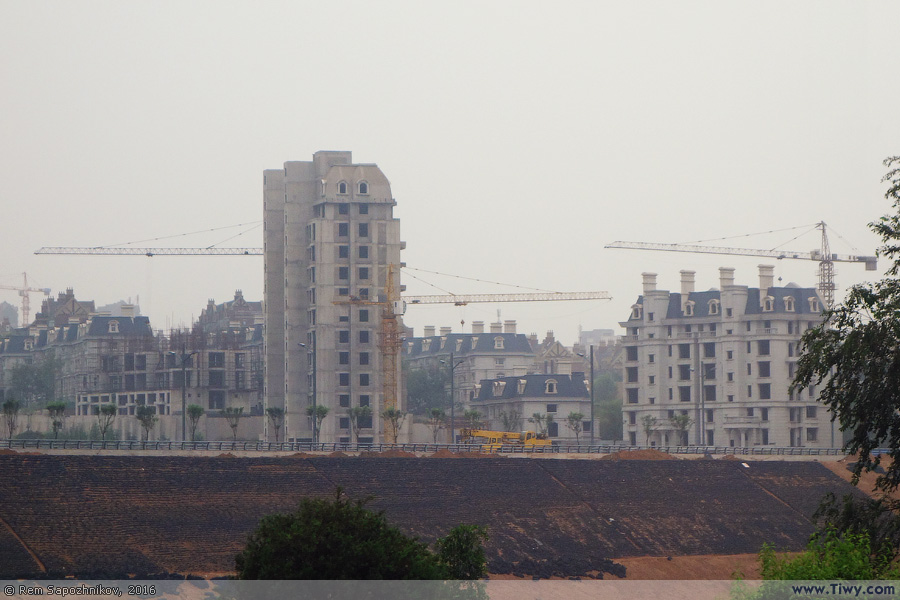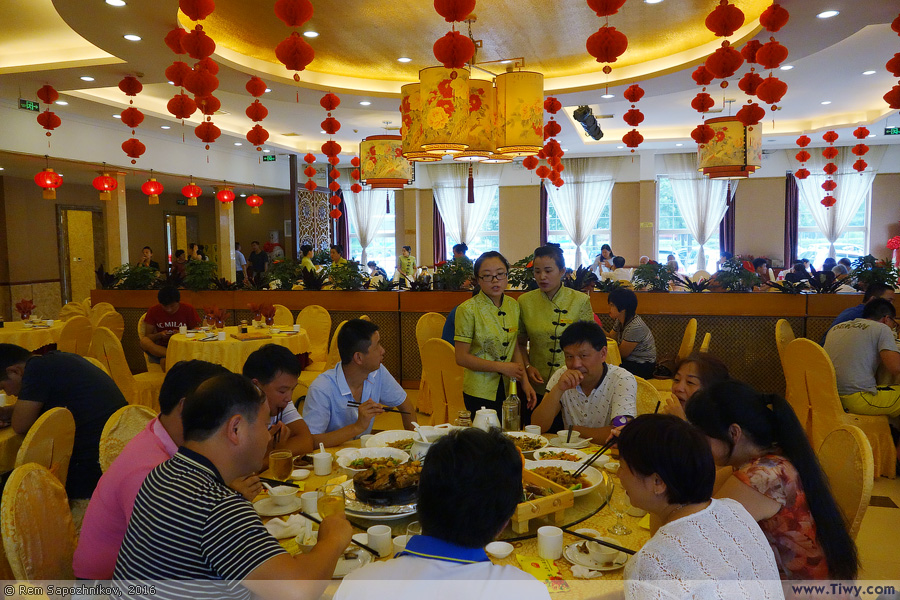 Farewell dinner in a restaurant in the south of the city of Taiyuan, close to the South Station and the airport.
Casual visitors in the picture.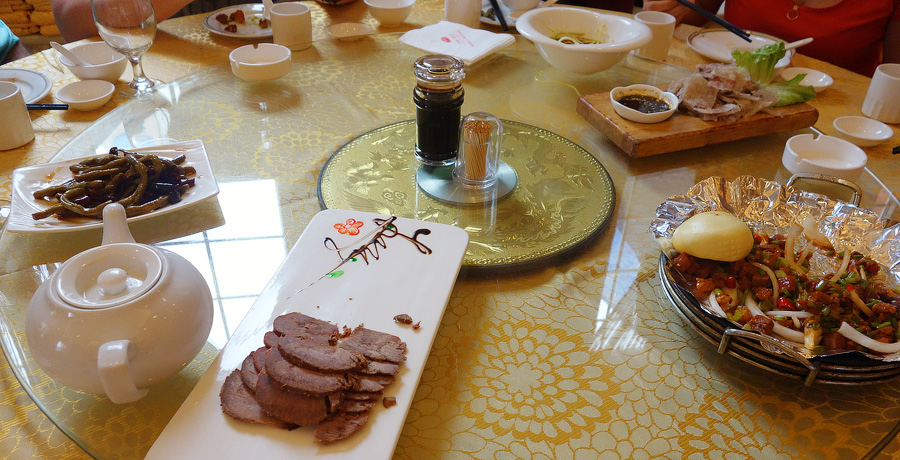 After the dinner, somehow suddenly and quickly I had to say goodbye to all the participants of the Shanxi journey. The bus took them all away to the station and to the airport, and I took a taxi to the hotel. The next morning I went to Beijing and on the same day at night I flew back to Moscow.
Thanks to China Daily and the Shanxi province Tourism Bureau for the interesting and well-organized trip.
---