Pianguan town (偏关 - Piānguān)
Rem Sapozhnikov
/ August 2016
In the evening we went to see the old part of the Pianguan city.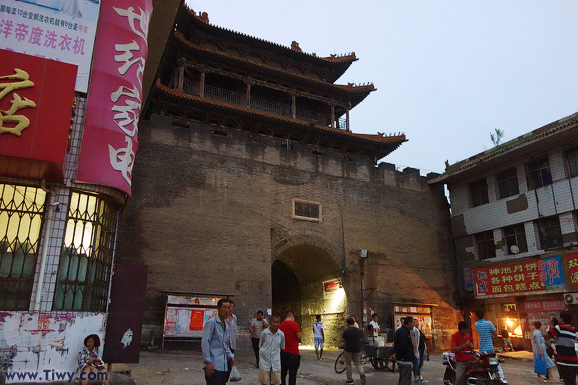 Only this city gate seemed old to me.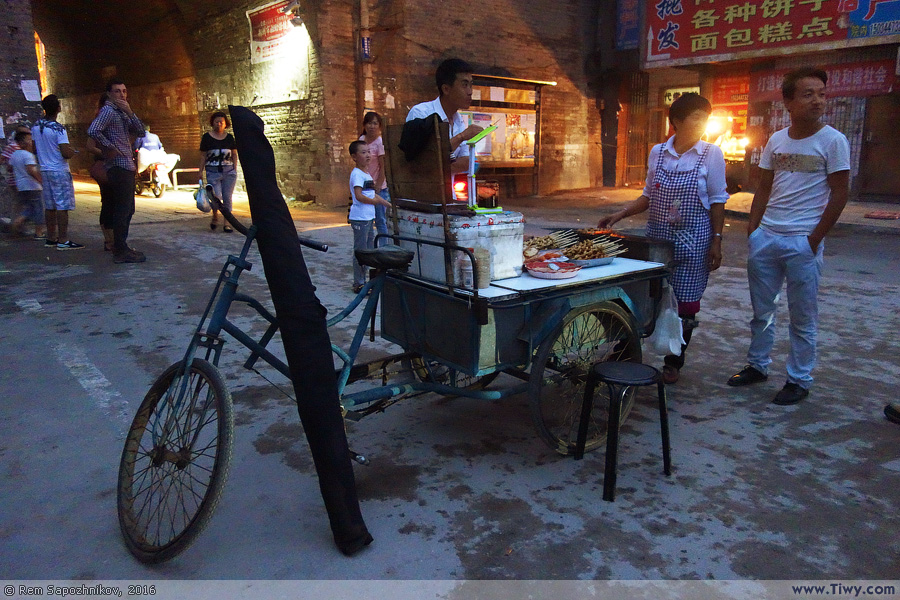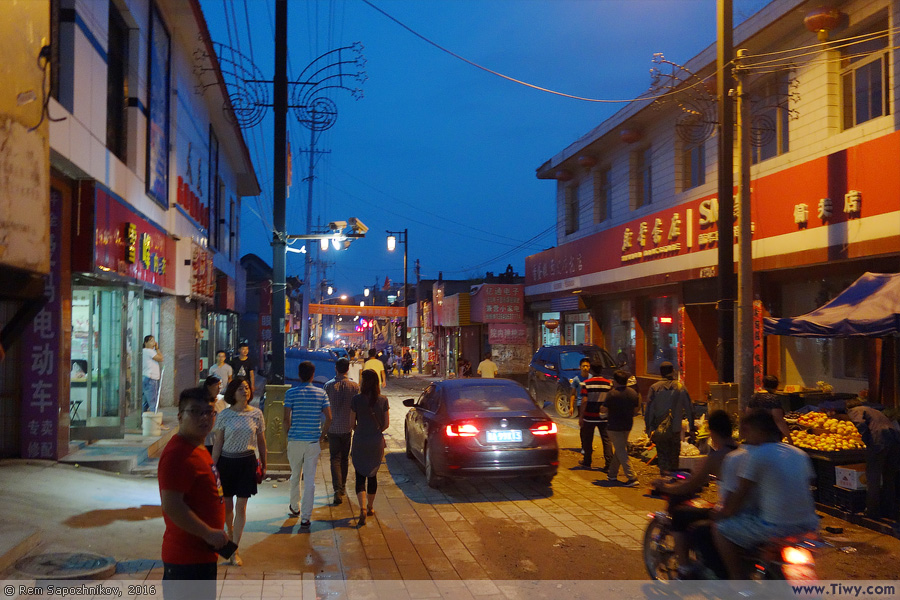 By the way, part of the sweets, which I had brought as a gift, were bought on this street.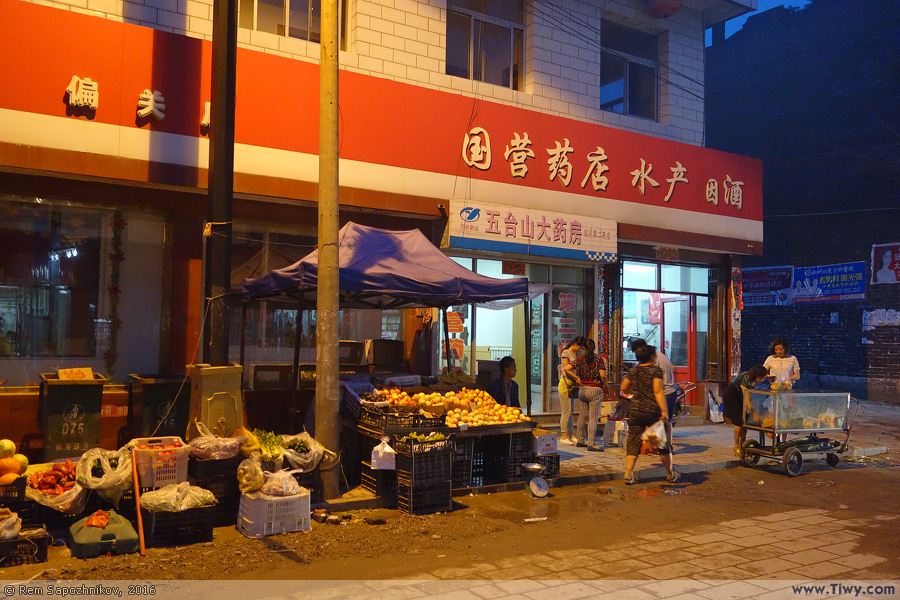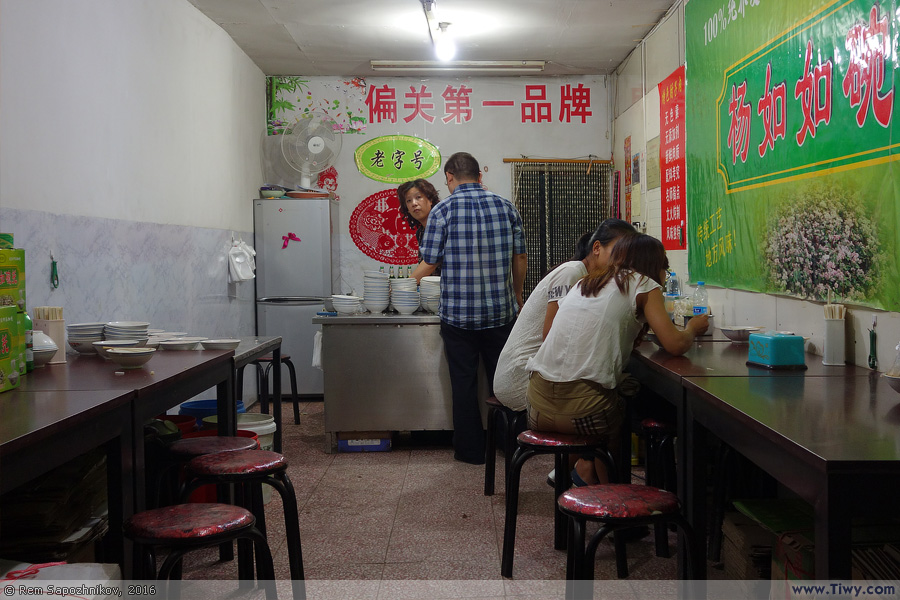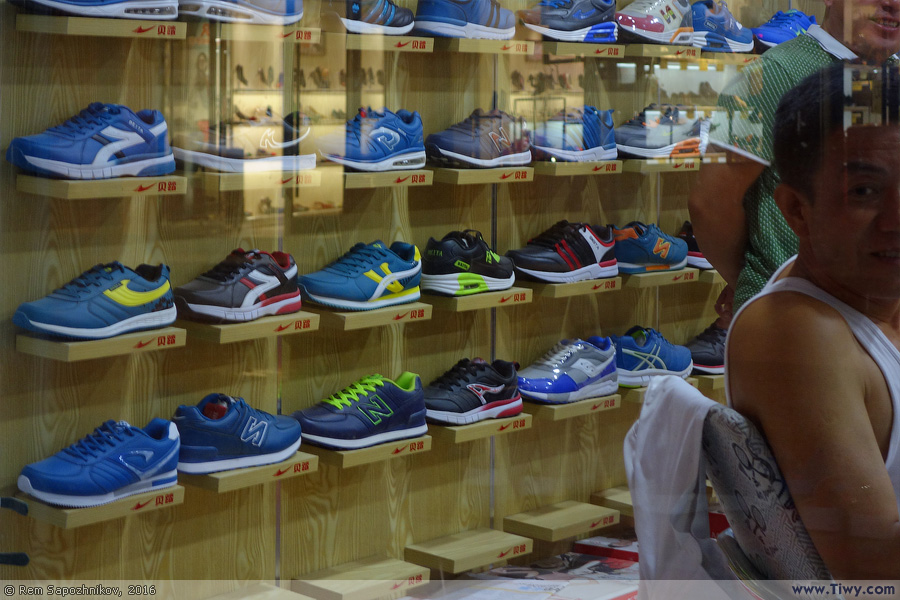 No, it's not New Balance sneakers.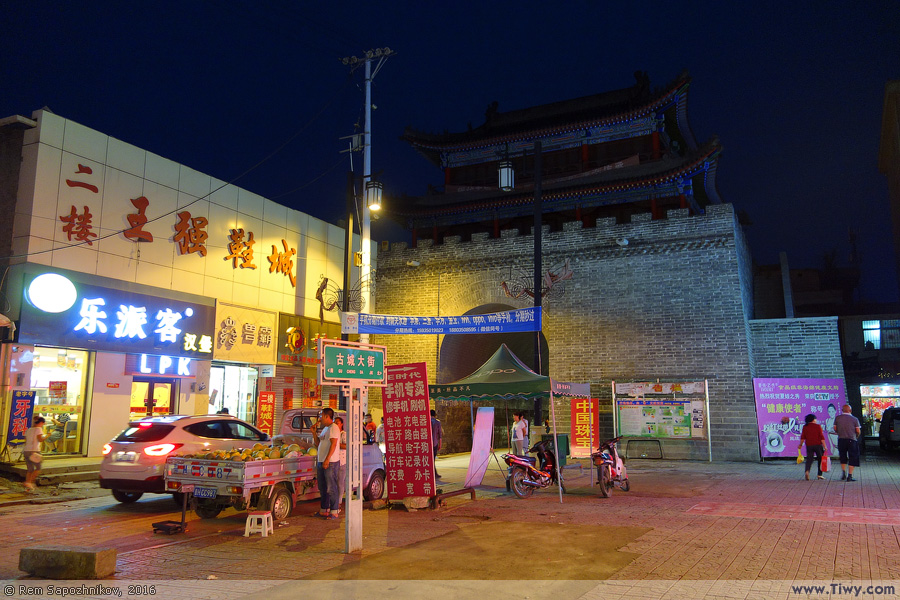 Gucheng street (古城 - Gǔchéng). This gate doesn't look old.
I wonder, what the drivers think about the narrowing of the roadway.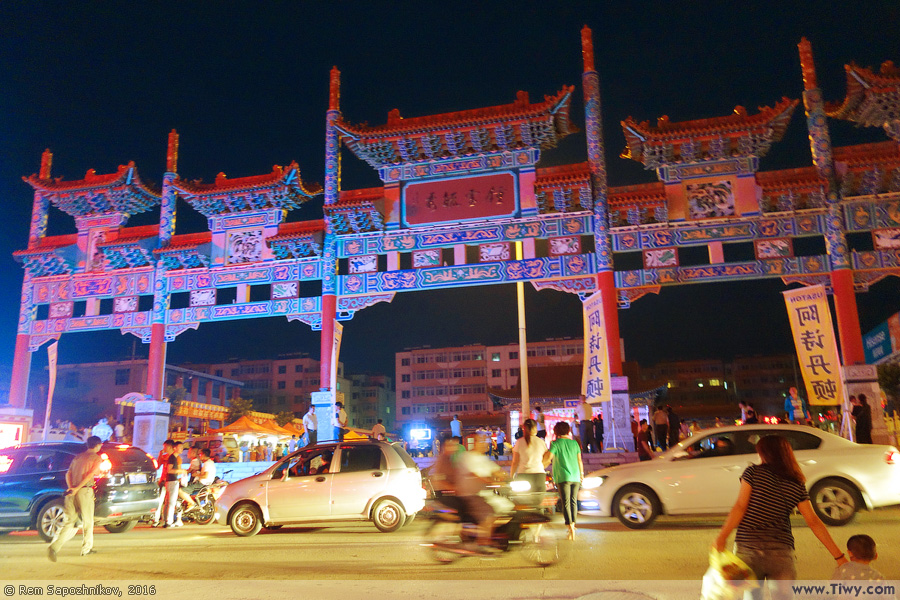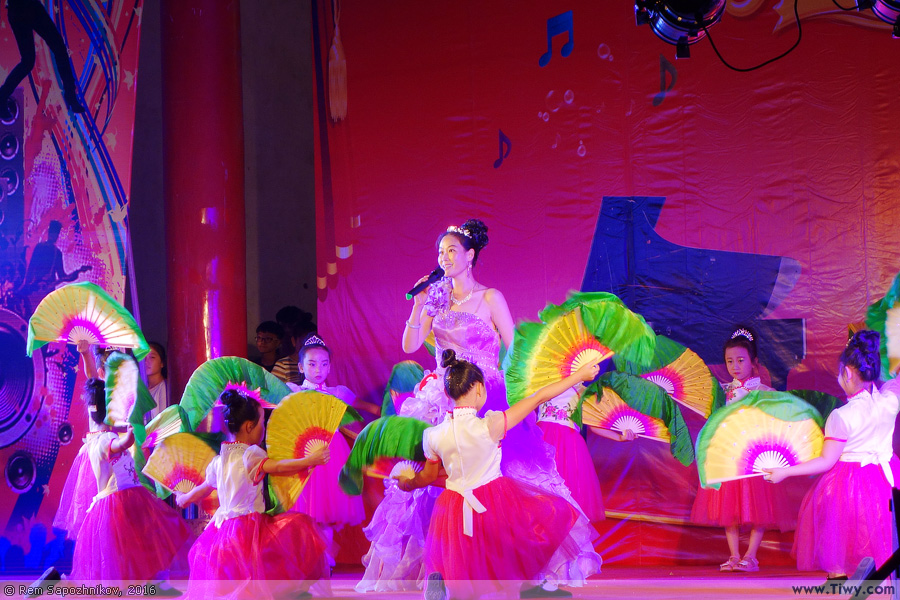 The concert in the town square.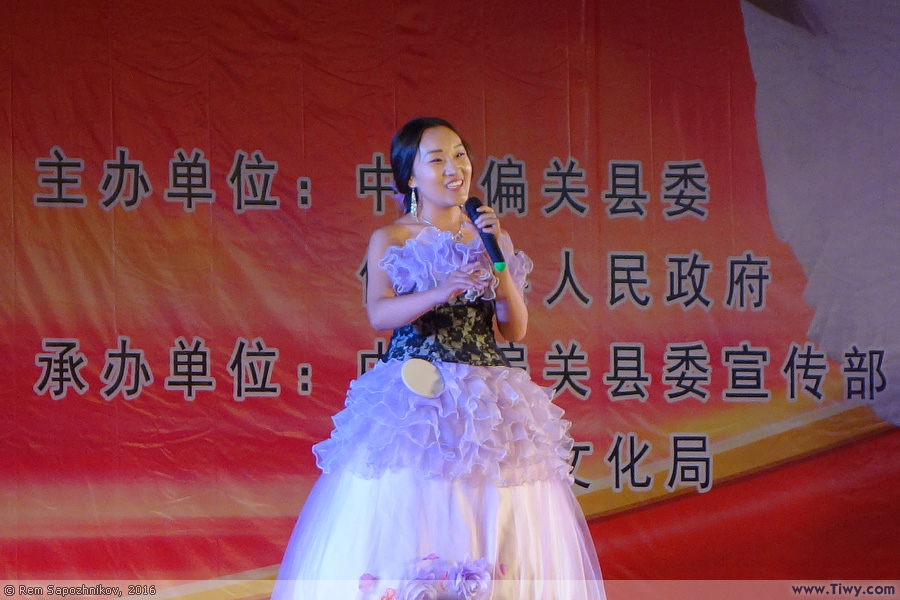 A short video of the concert.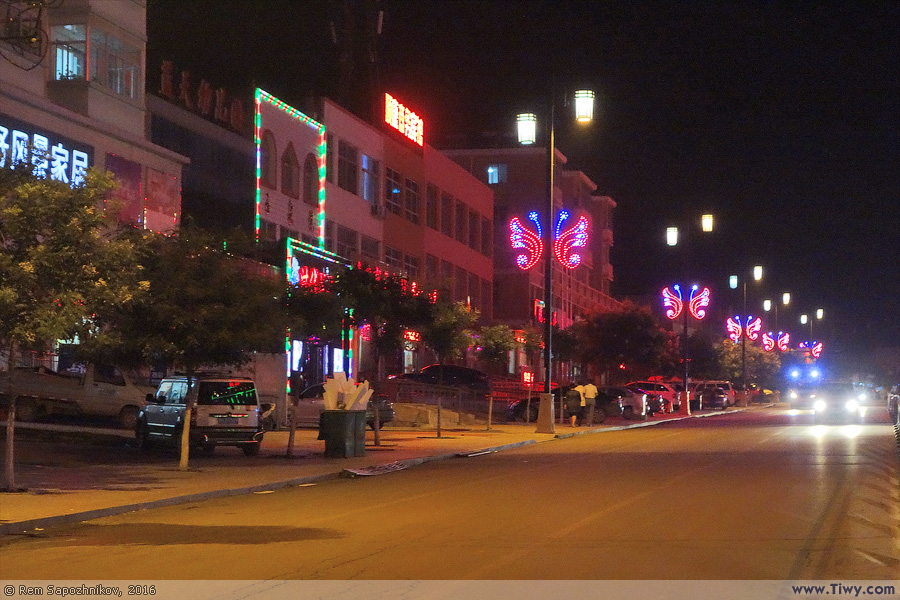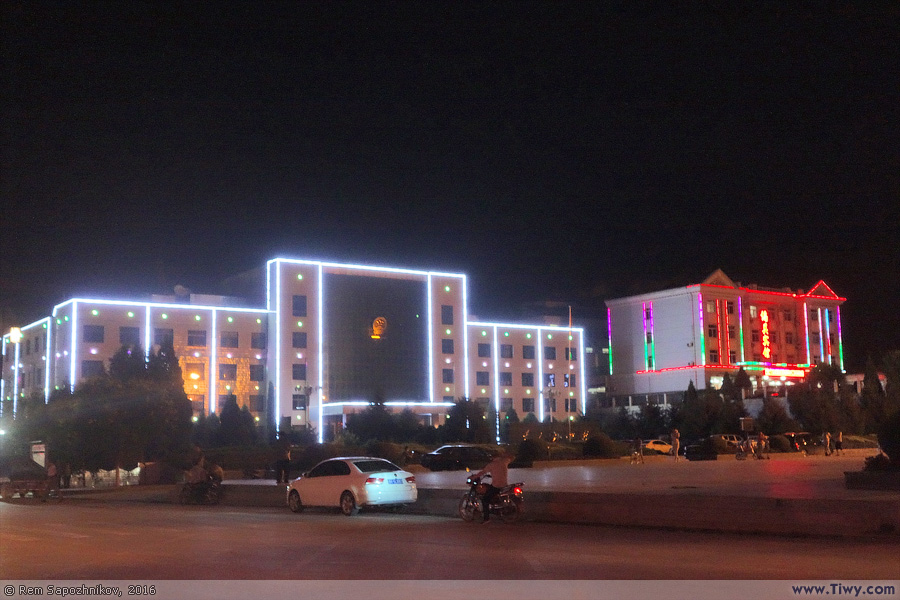 The local administration and our hotel.
---