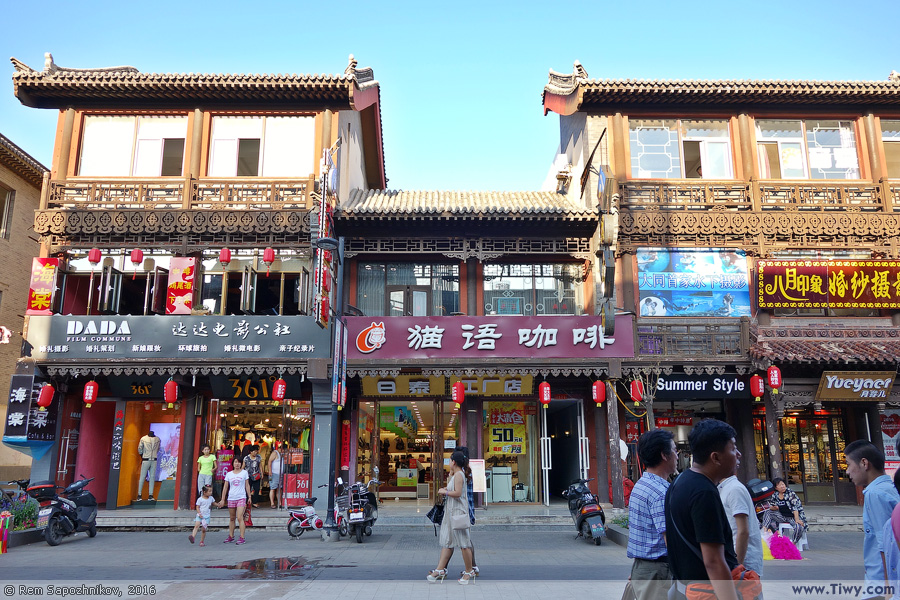 The pedestrian shopping street Huayan.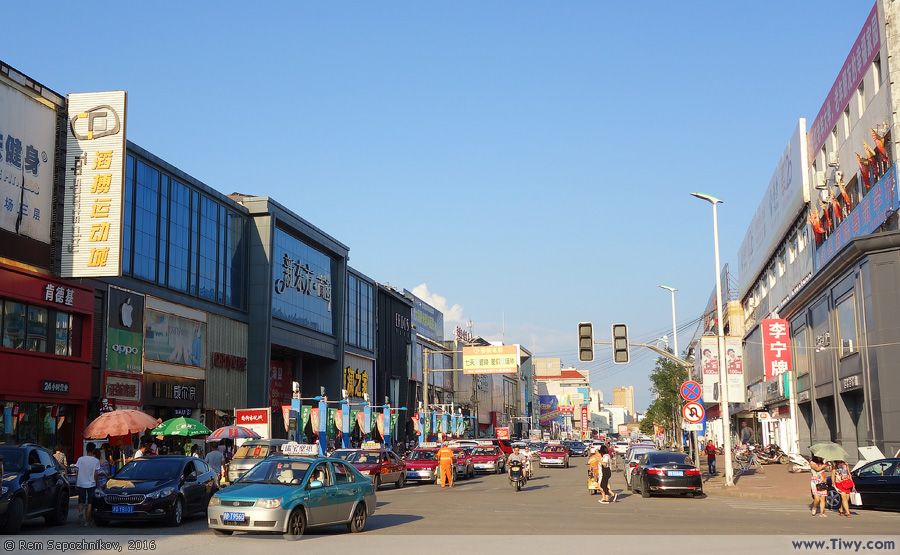 ...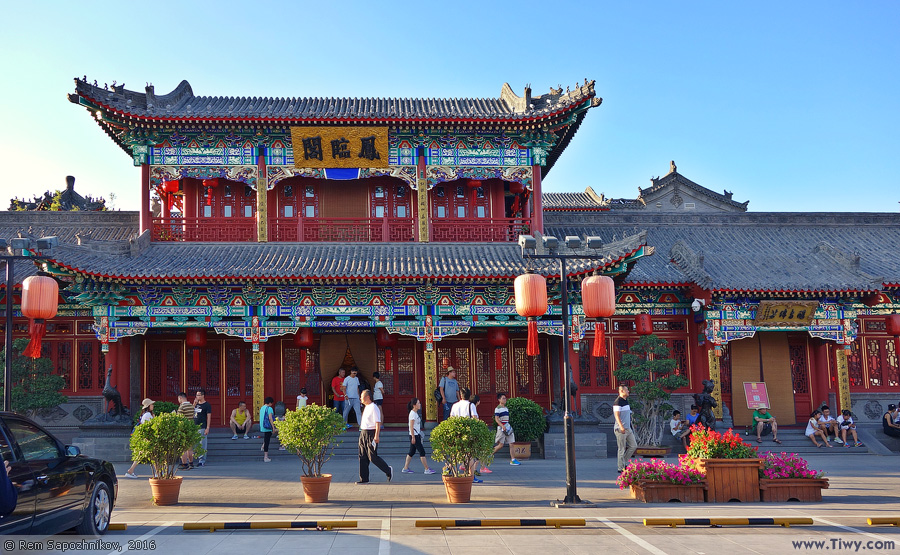 Fenglinge (凤临阁 - Fènglíngé) - the restaurant with a 500-year history.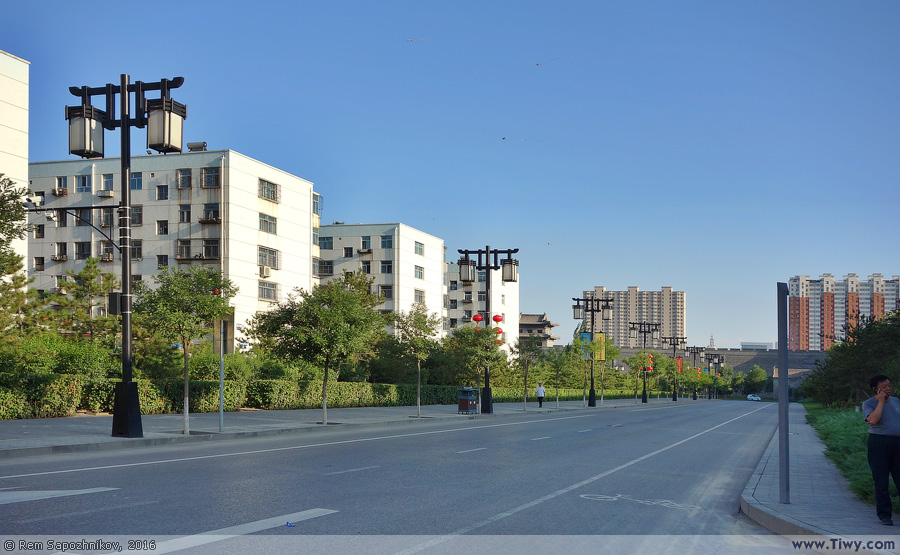 The southwest corner of «Old town».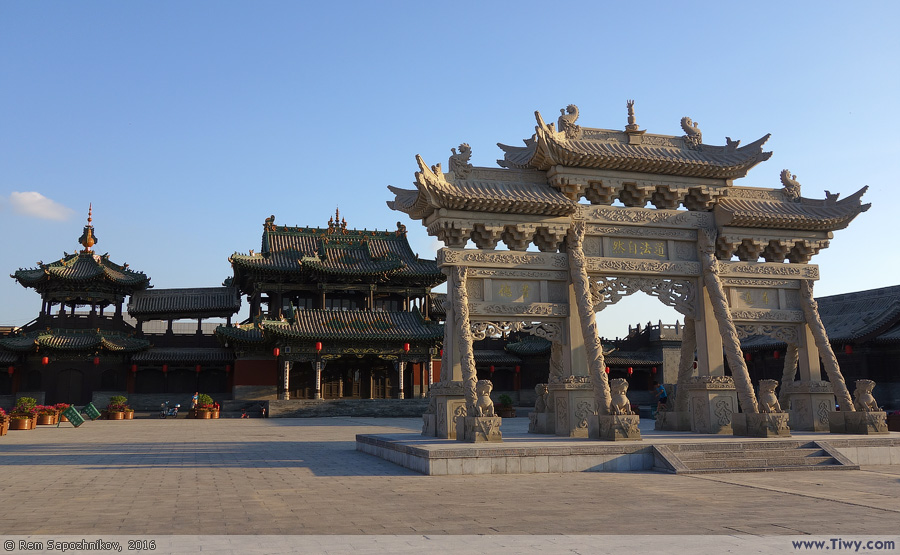 The area in front of the Guandi temple.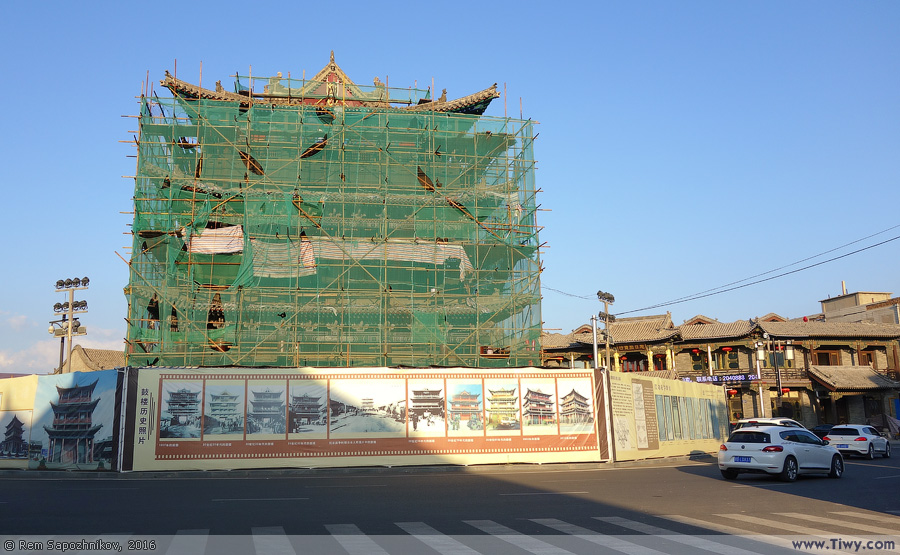 ...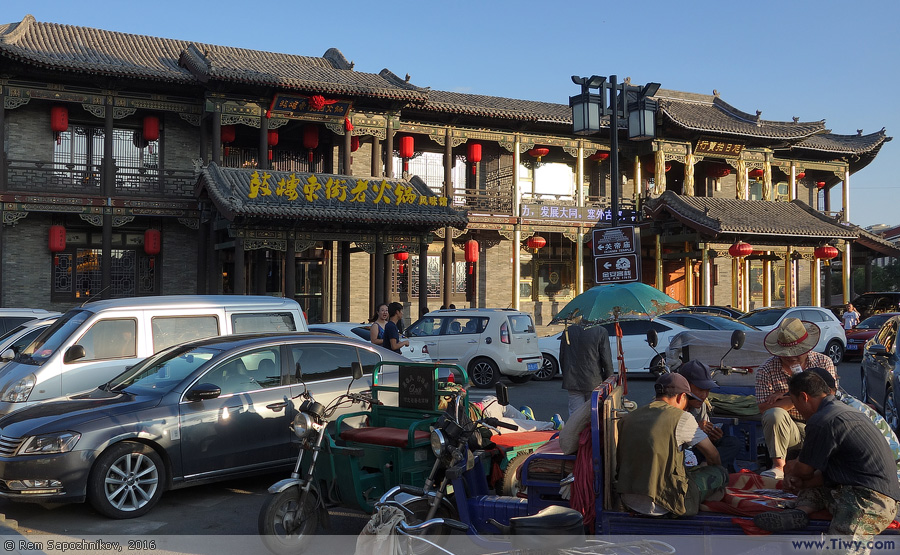 ...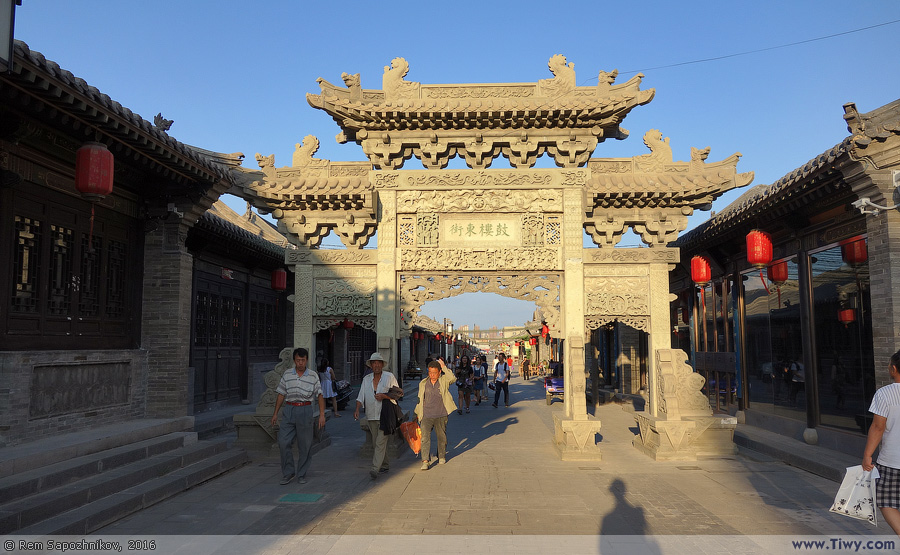 ...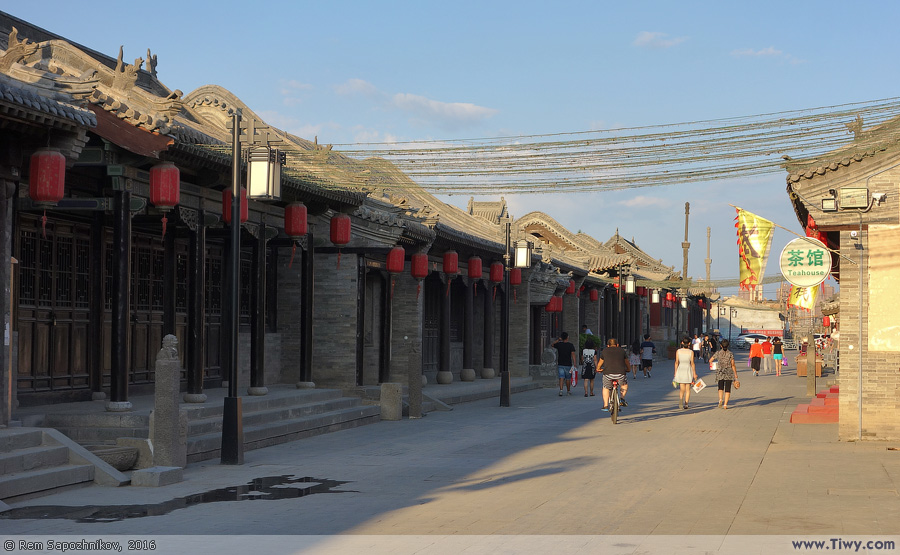 New, yet empty, tourist street. Sadly.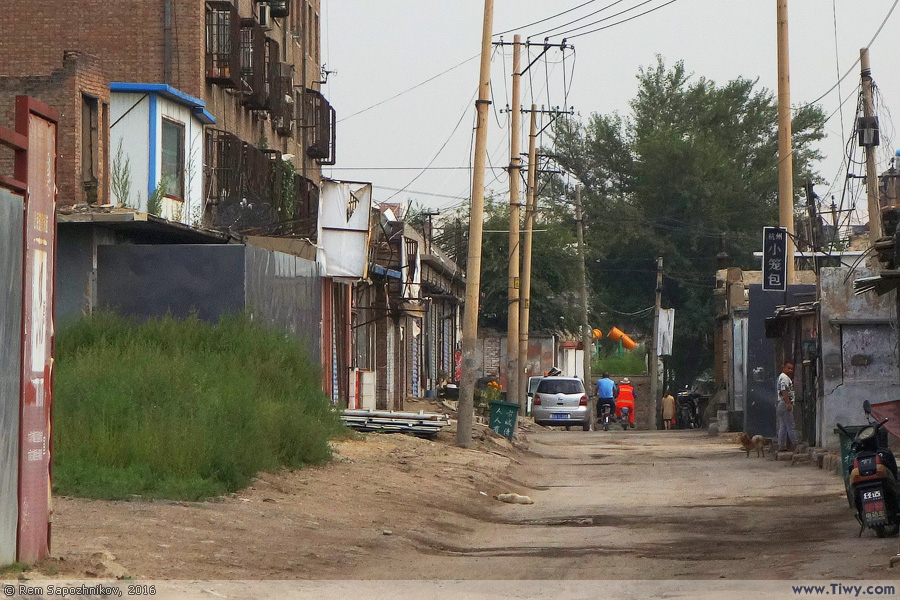 In the «Old town» of Datong were and remains a lot of unauthorized constructions in which are living unregistered people who, however, are demanding to provide them new housing under the resettlement.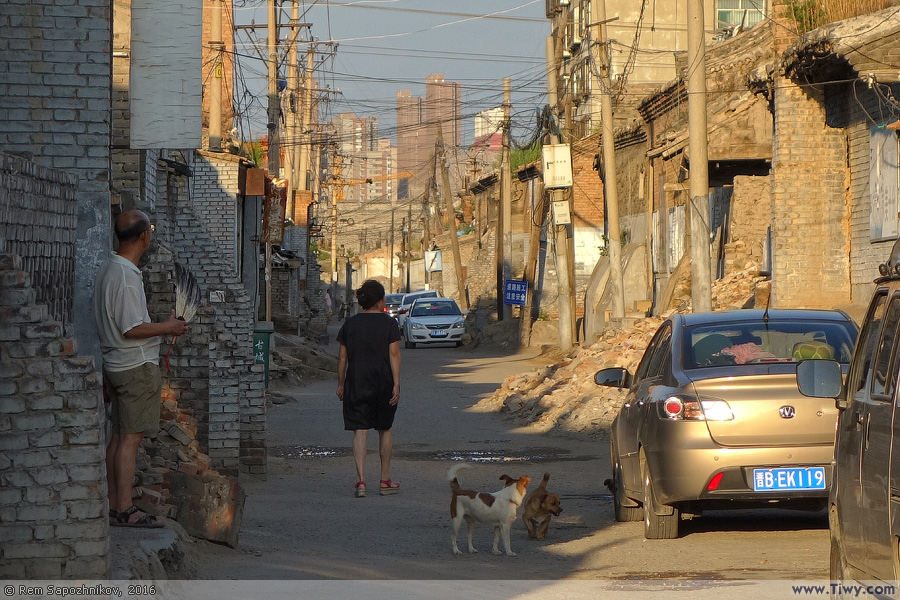 As of 2016, 400 thousand people fell under the process of resettlement caused by the large-scale reconstruction of the city.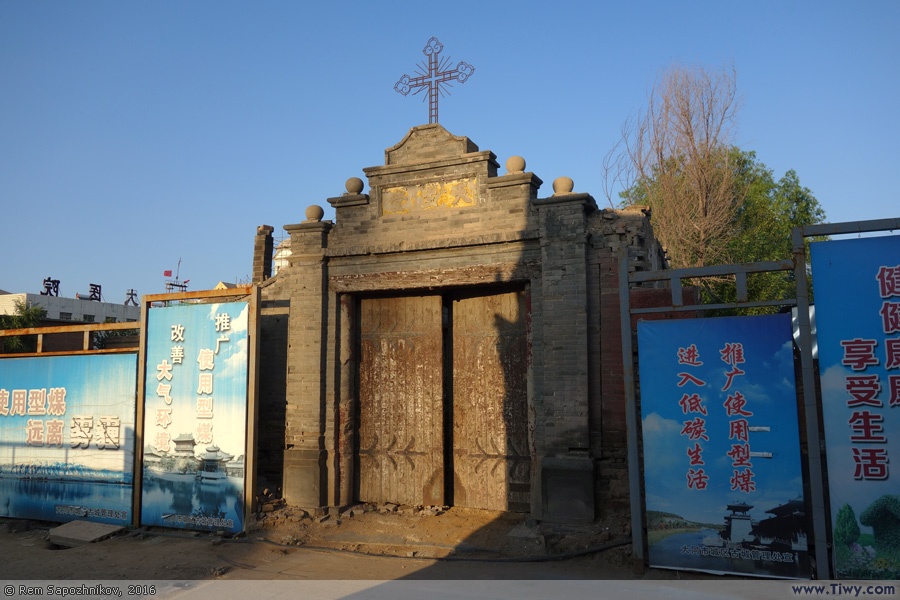 ...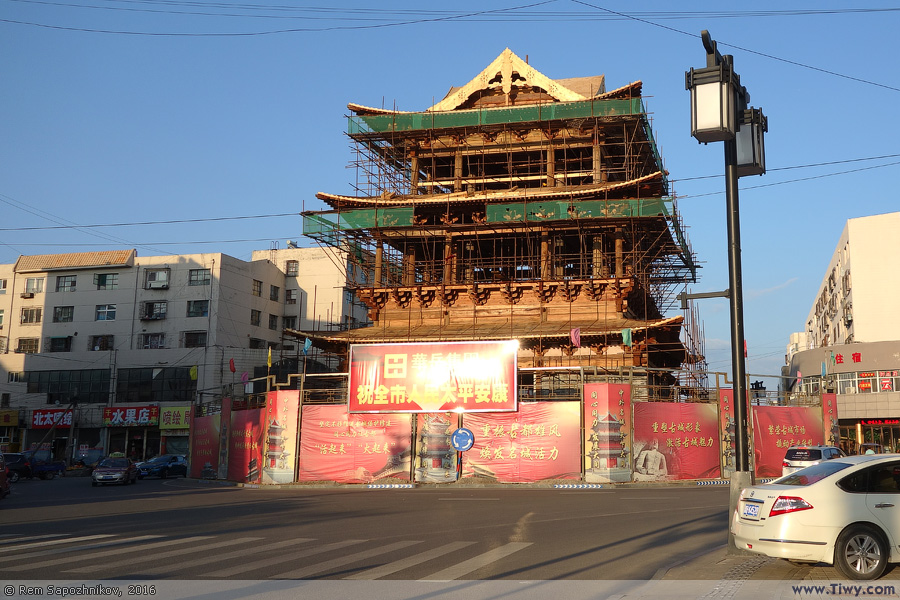 «Restoration» of antiquity by the method of complete replacement of all structural elements.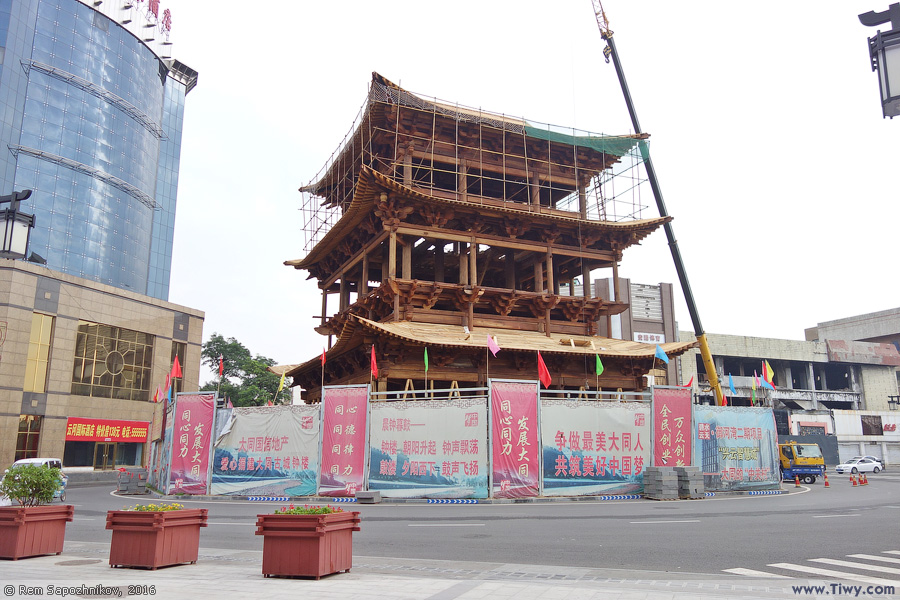 This is another tower, restored by the same system.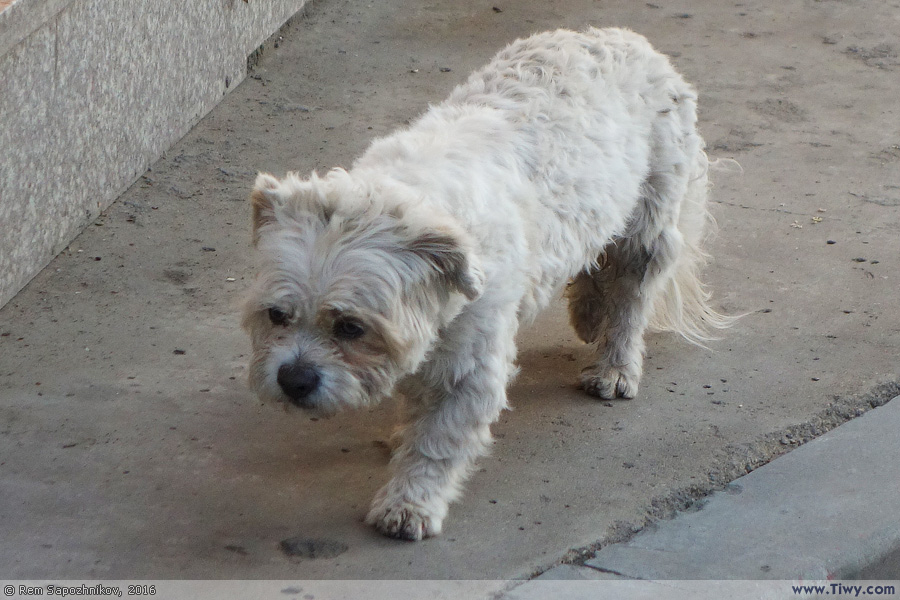 Another lost dog, absently running without direction.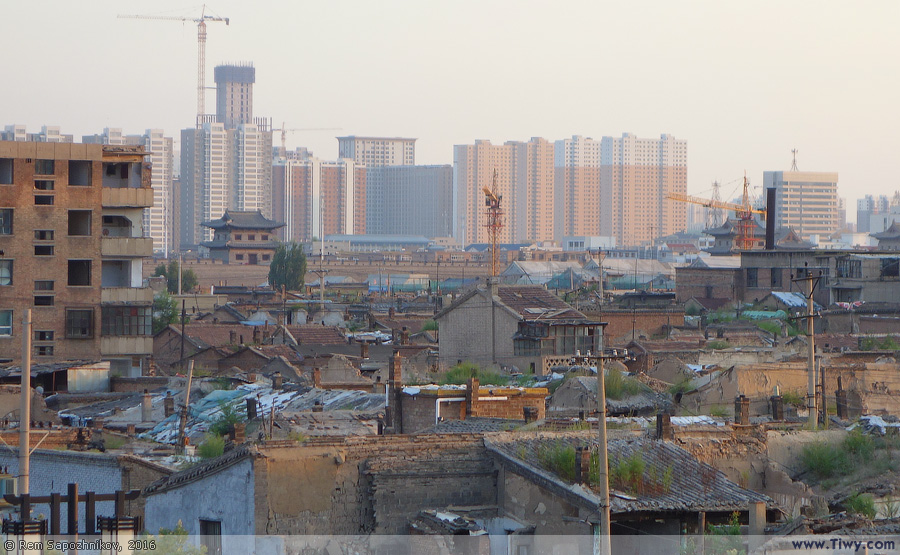 This photo conveys well all construction processes of Datong city.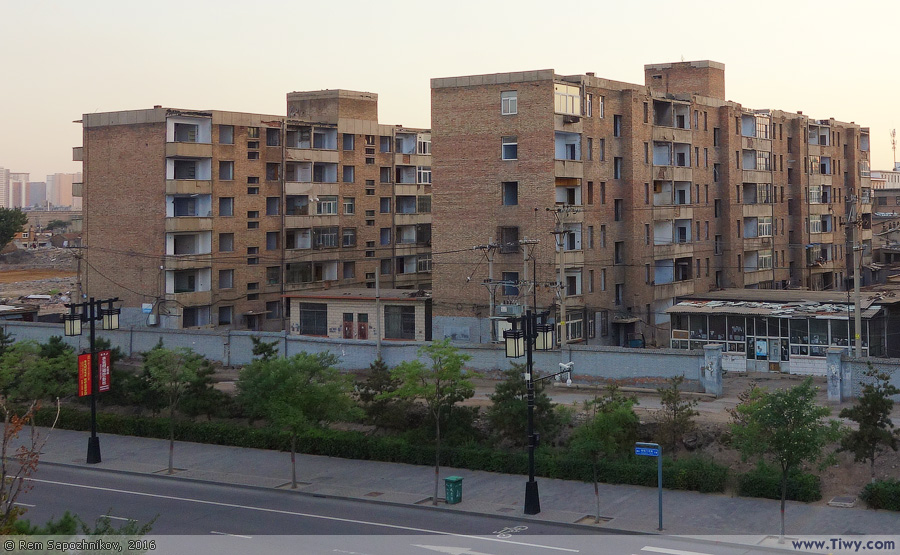 ...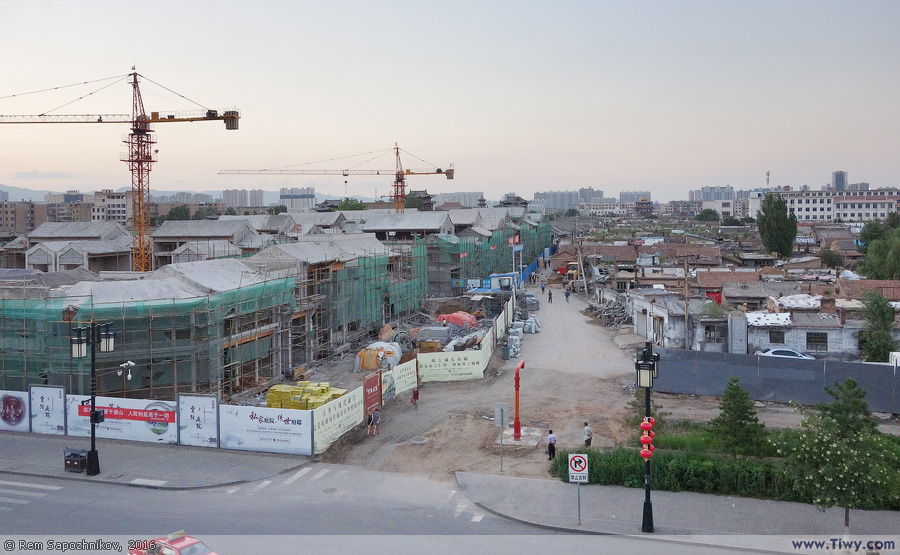 The place of contact of old and new-«old» buildings of the city.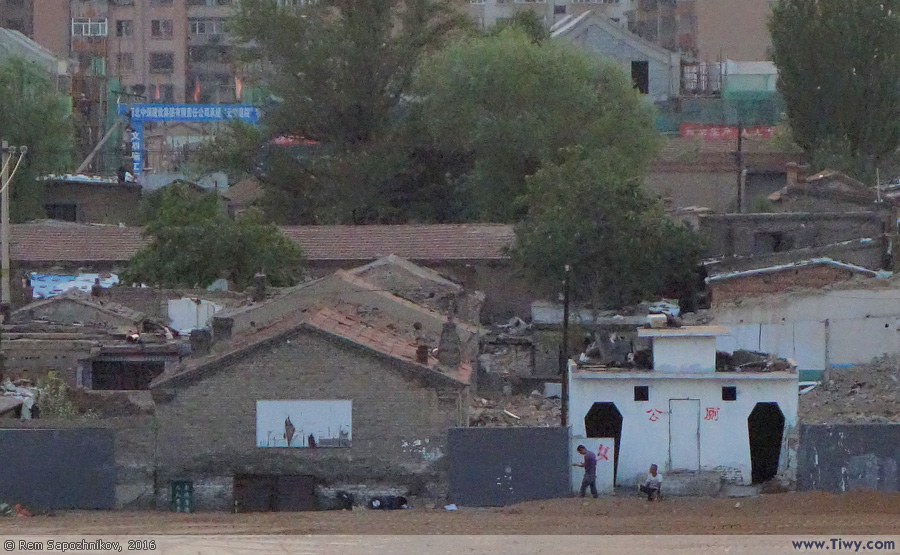 Old slums of Datong were no amenities, the residents used public toilets.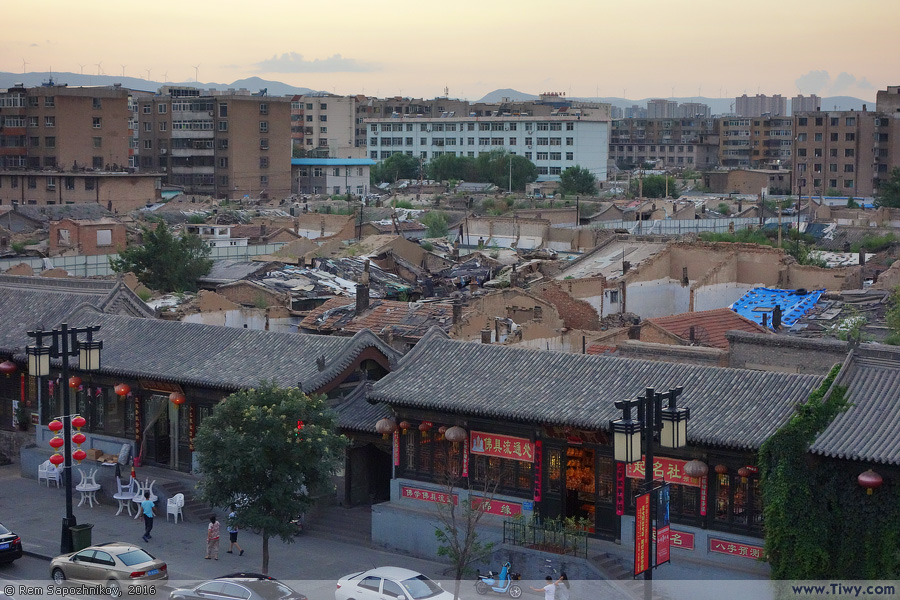 Behind the beautiful facades of the shopping rows are hiding the ruins of Datong slums.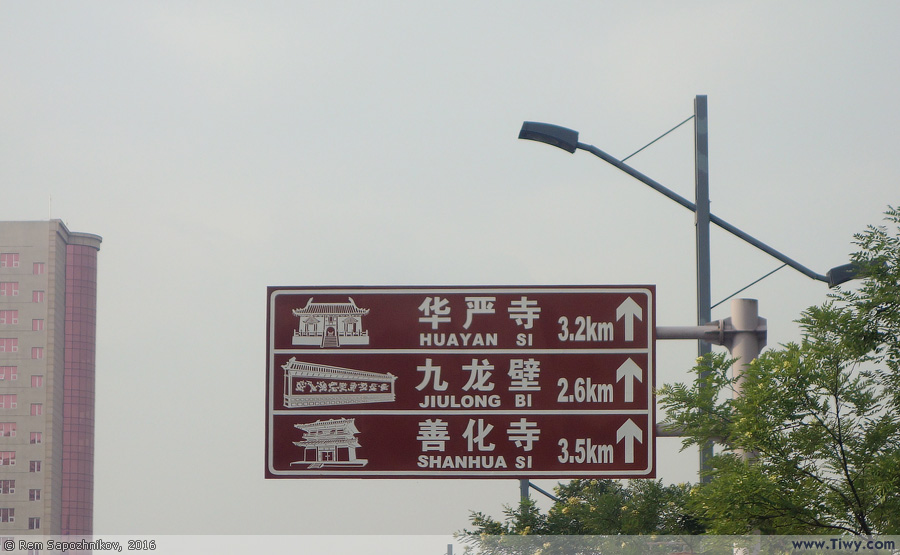 From famous landmarks, located in the «Old town» of Datong,
I visited only the Nine Dragon Wall (九龙壁 - Jiǔlóngbì).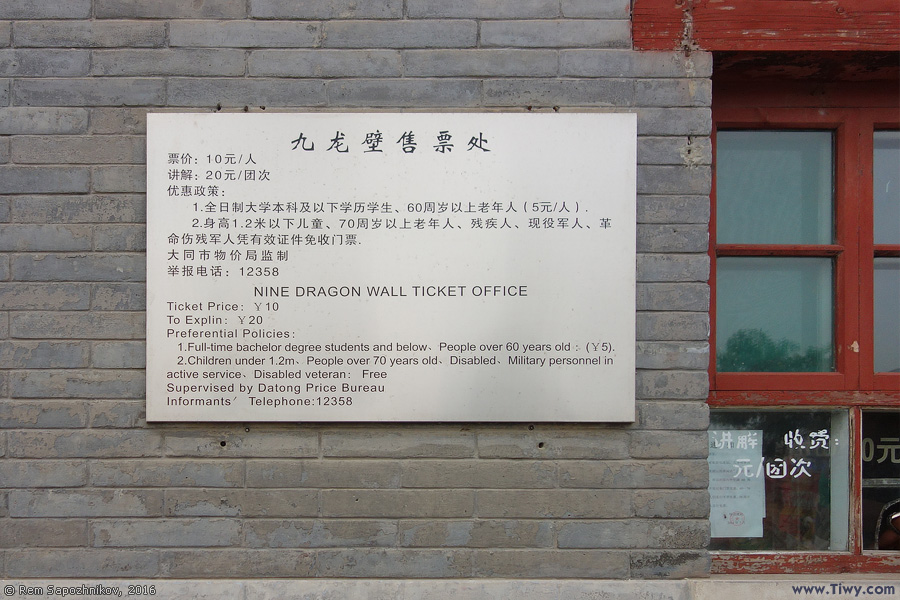 The entrance ticket costs 10 yuan.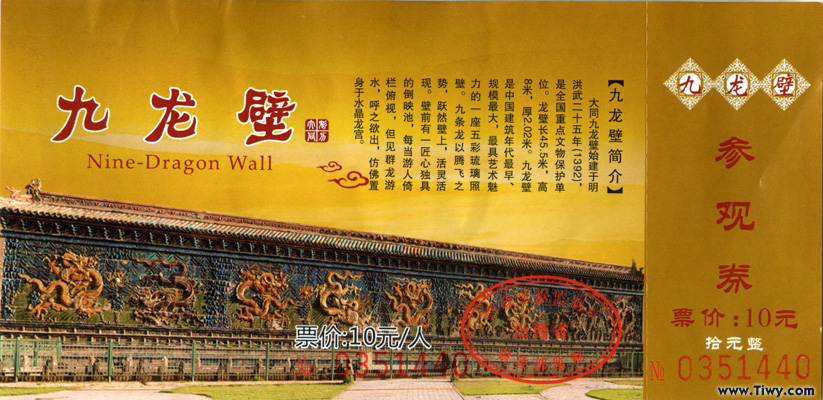 The ticket.

This is the oldest and biggest (45x8 meters) wall preserved till now in China. It was built in 1392 in front of the palace of one of the sons of Zhu Yuanzhang, the first emperor of the Ming Dynasty (1368 - 1644). Such walls were designed to protect homes from evil spirits and negative energy. The palace, protected by this wall, has not preserved.
↑ Click on the photo for a closer view ↑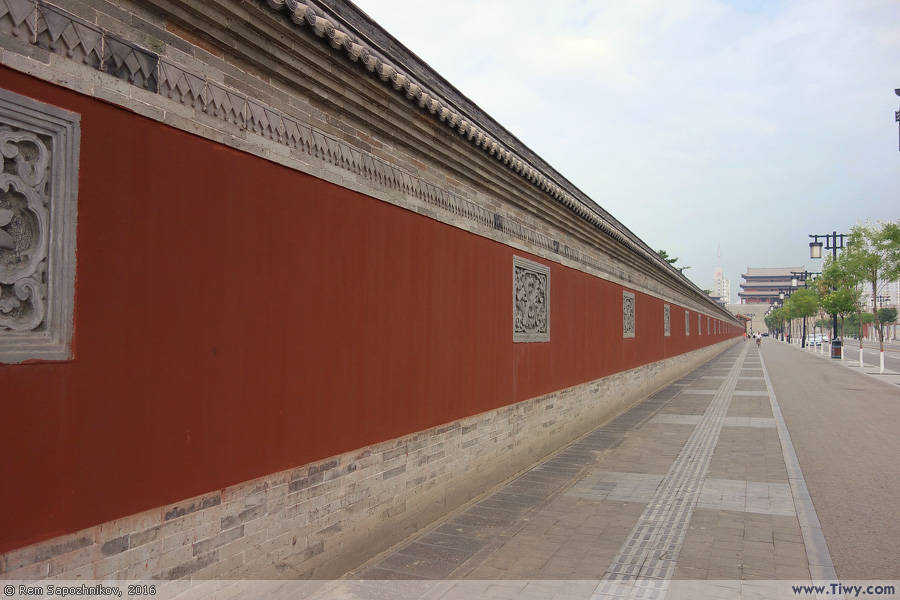 Wall of Huayan Temple /907-1125/ (華嚴寺 - Huáyánsì).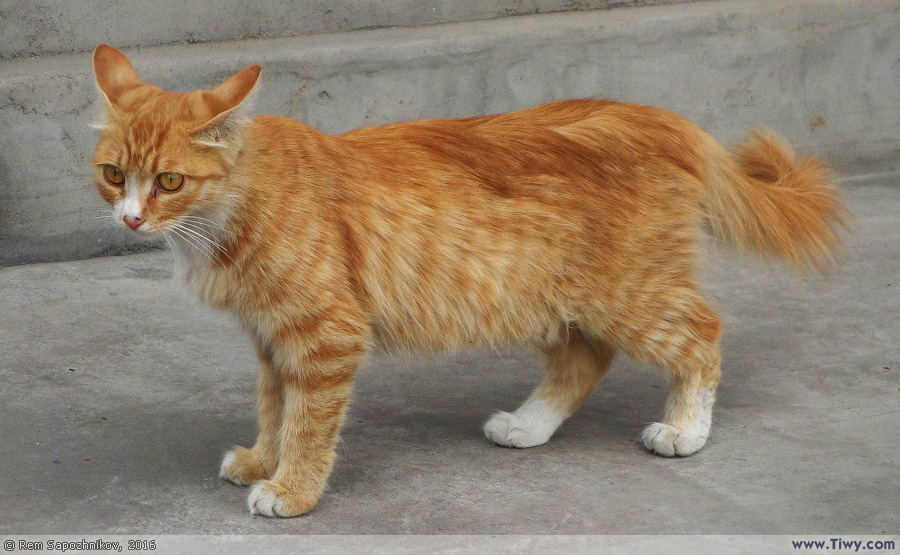 ...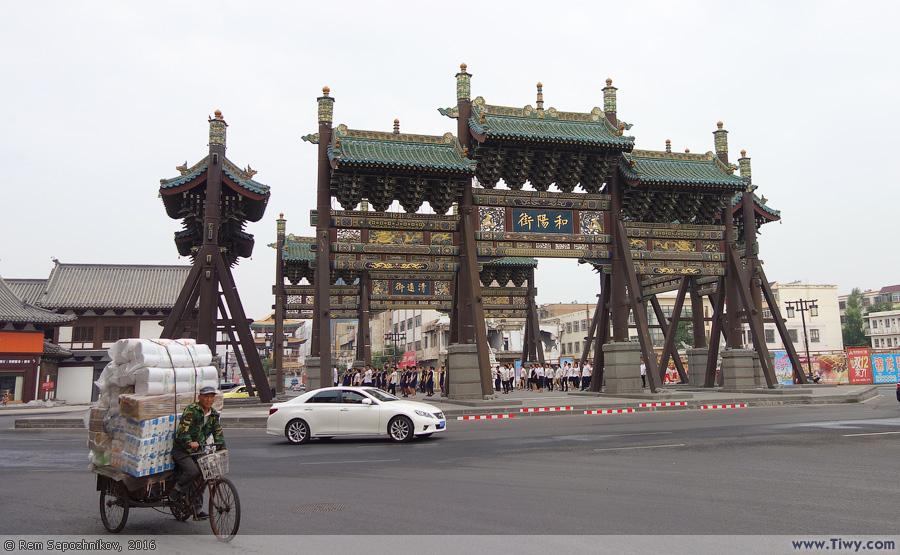 A typical picture of modern China. In the newly established antique style square, 50 young employees make mandatory morning exercises, their "laoban" (boss) making circles in his Lexus, and a simple self-employed hard worker carries a pile of cargo on his old bicycle truck.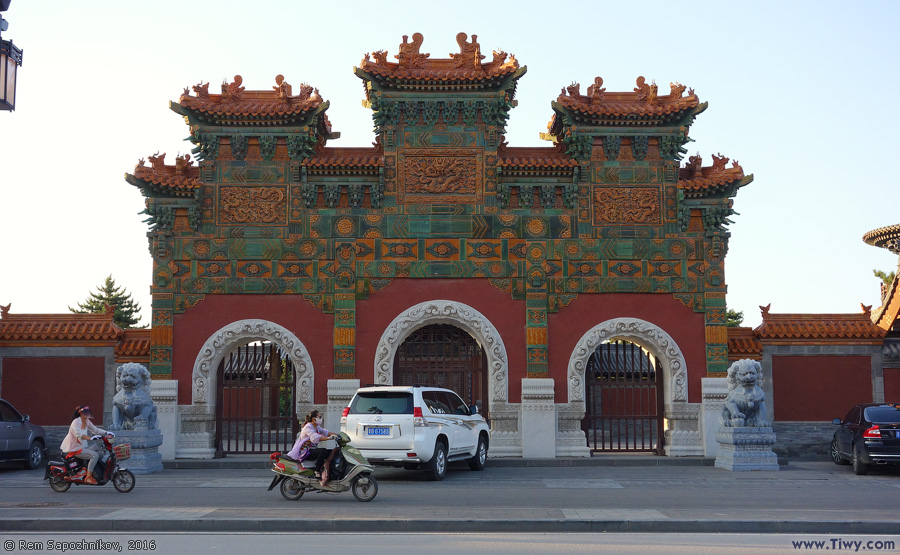 Fahua Temple (法华寺 - Fǎhuá sì) was originally built during the Ming Empire (1368-1644).
Then it was completely destroyed and restored only in 2008.
Fahua Temple complex at sunset.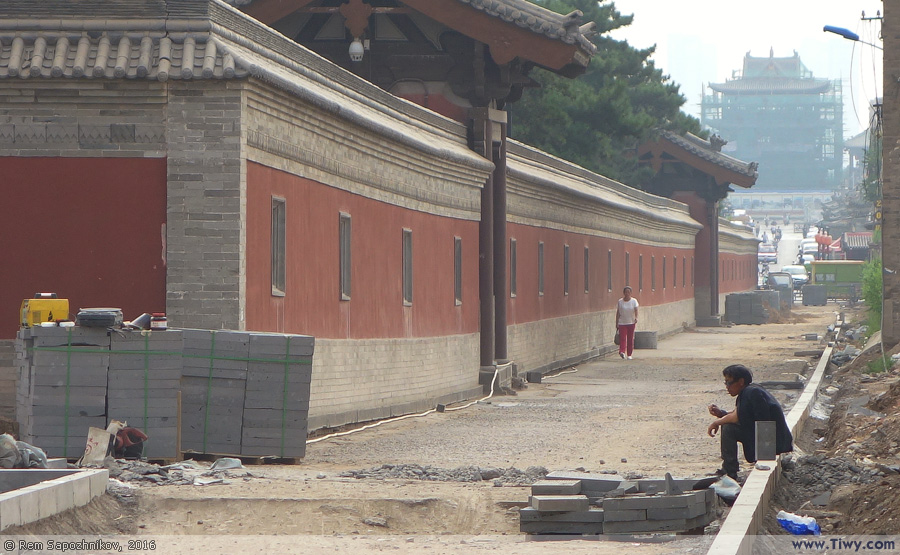 It's very pity, that I did not visited Datong 8 years ago, before the start of a Grand reconstruction, launched by Mayor Geng Yanbo.
But I can come later and find out what happened in the end.