This page features a selection of pictures taken from the window of the train during my return from Taiyuan to Beijing. You can also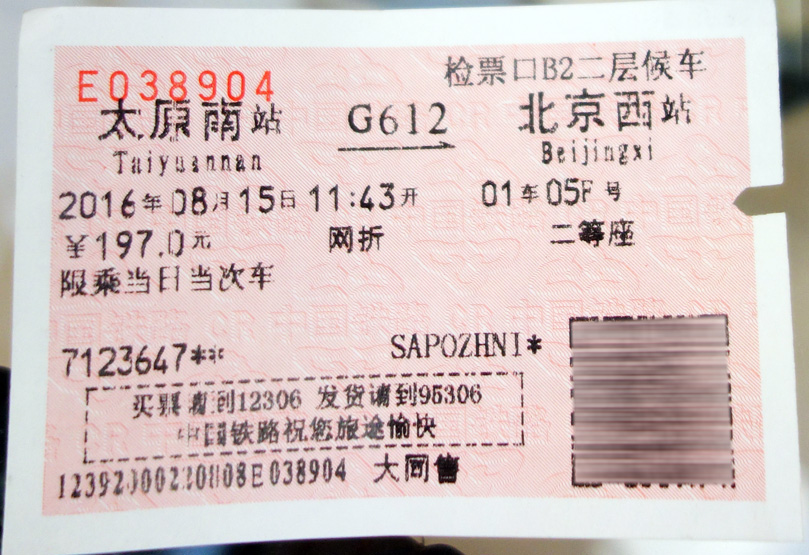 Since my previous trip in 2014, the ticket price increased from 174.5 yuan to 197 yuan.
And if counting in roubles, the price rose almost double. From 1030 to 1970 roubles.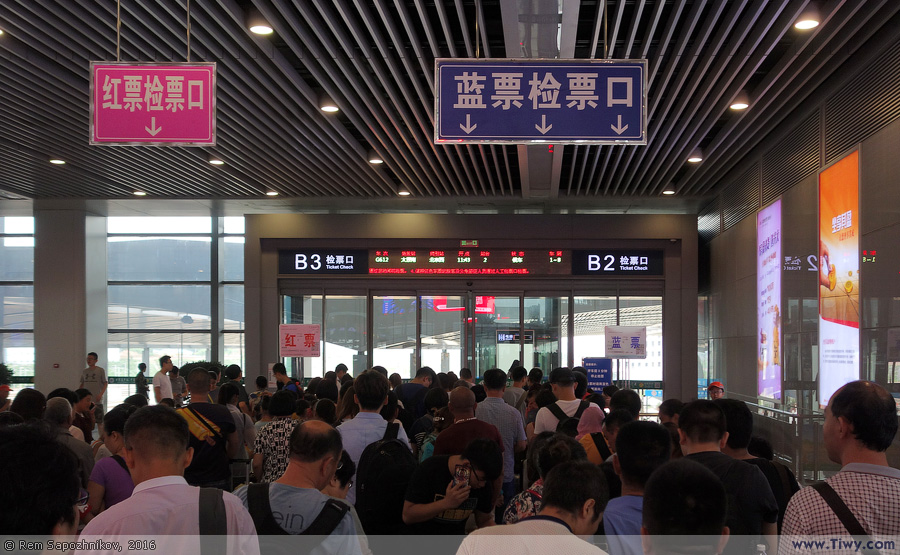 To the left is the entrance for the passengers with pink tickets checked manually by the ticket inspectors.
To the right are the turnstiles for blue ticket holders.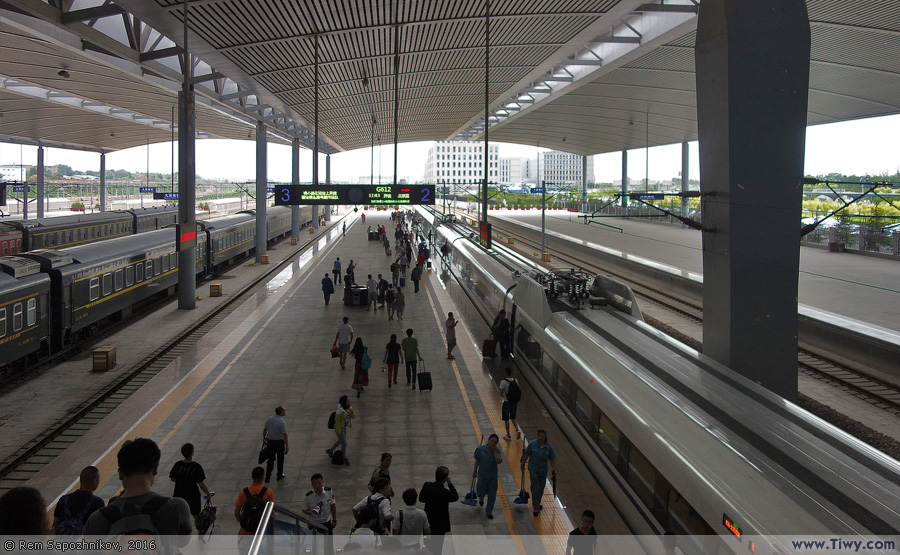 ...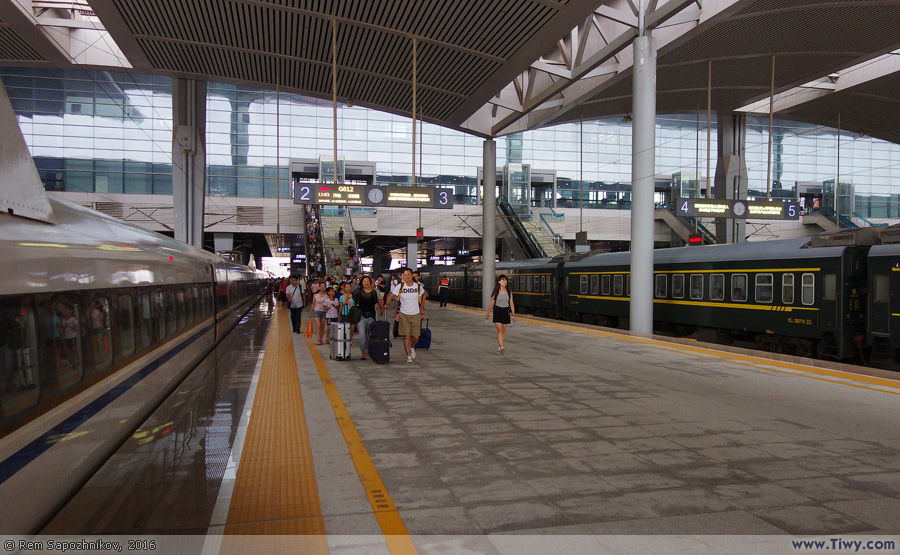 ...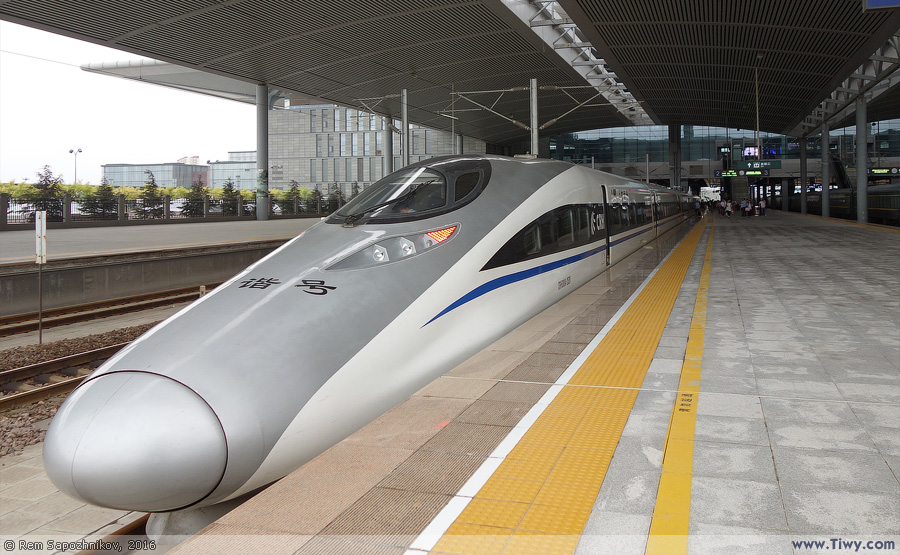 I'm going in the tail car, combined with the driver's cabin.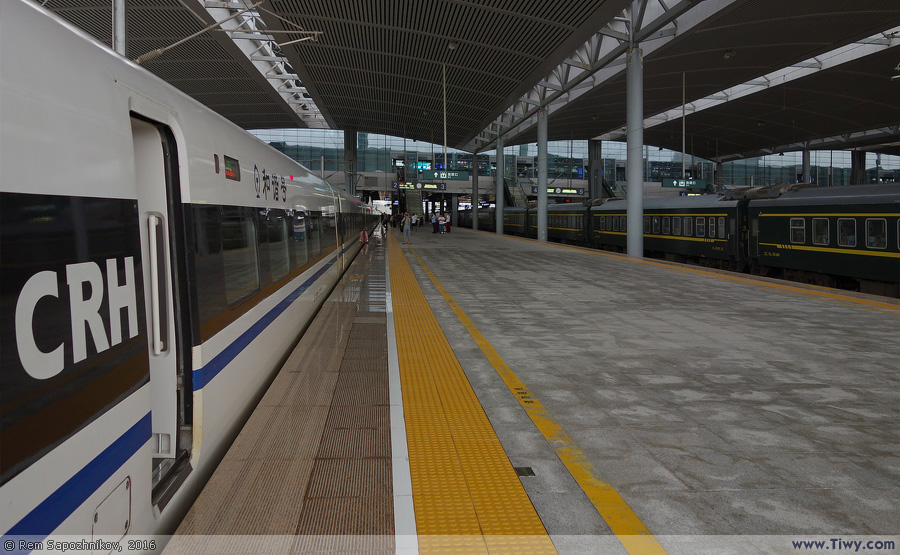 ...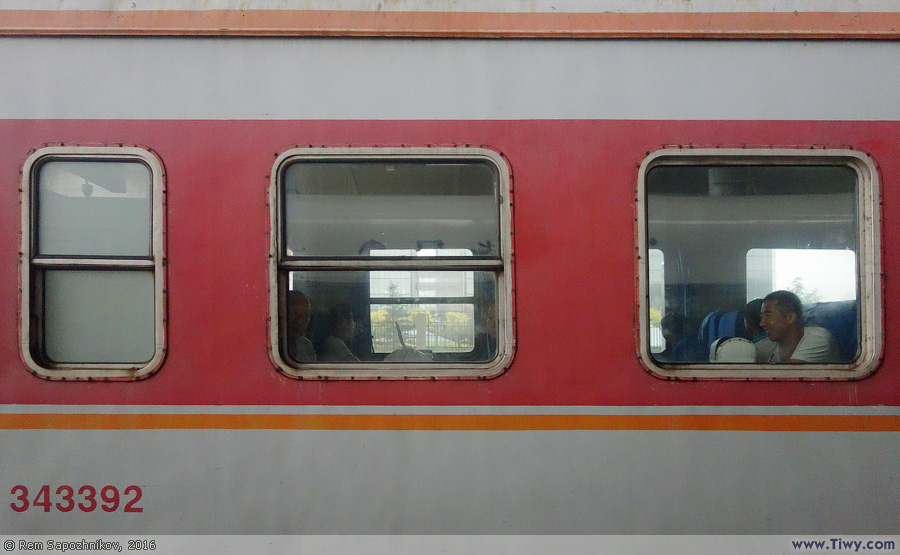 ...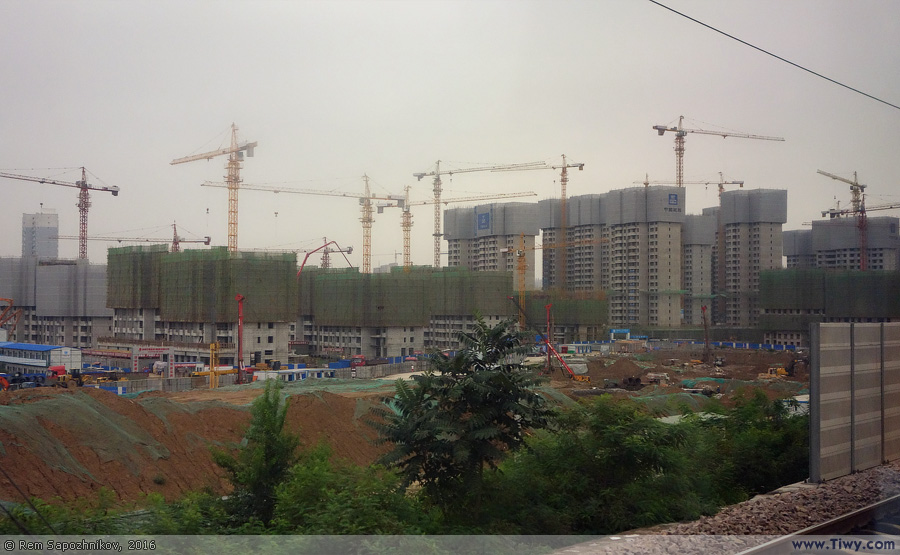 Geng Yanbo, once Mayor of Taiyuan, began rebuilding the city, same as before, during his term in Datong.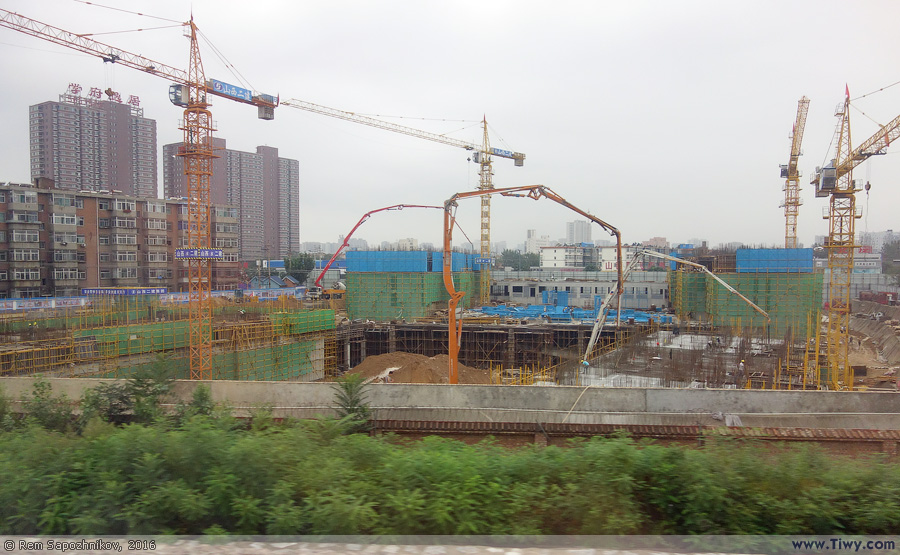 ...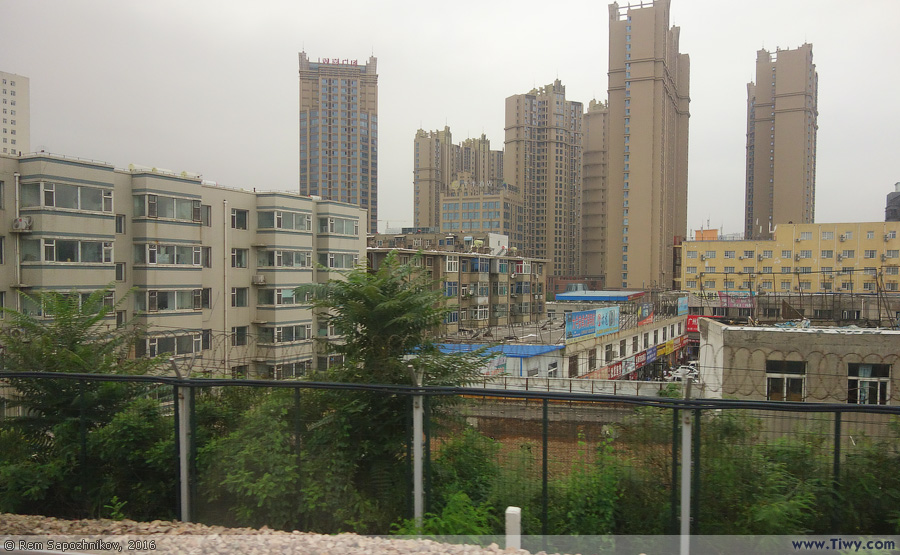 ...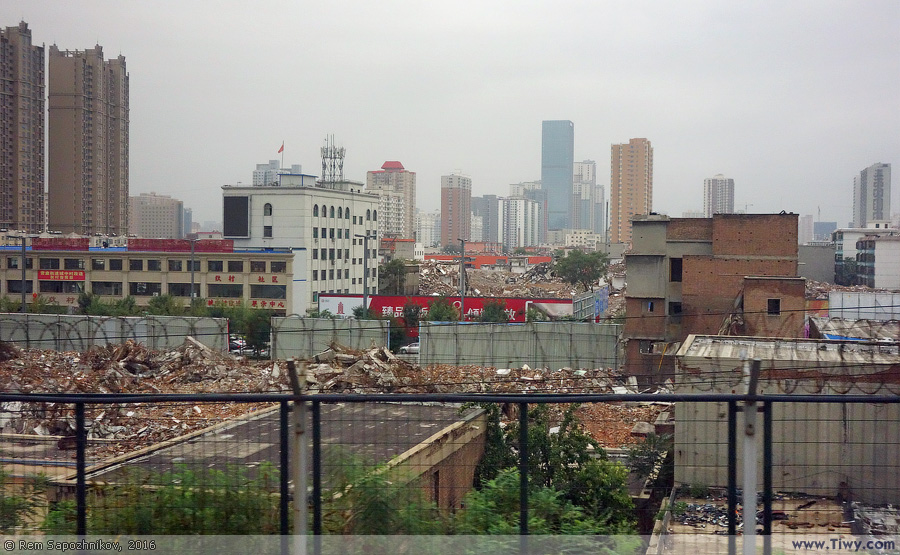 Before you build a new city, you first need to demolish the old one.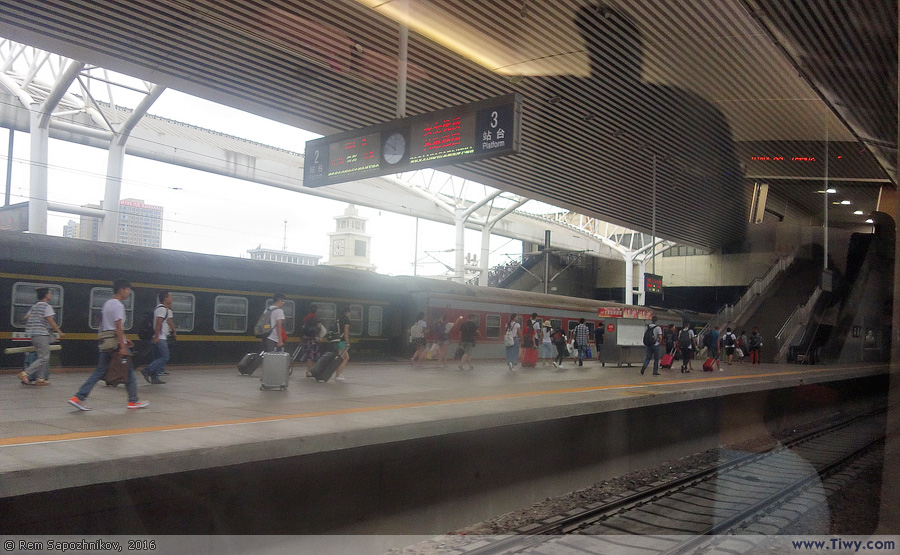 Passing the
old railway station of Taiyuan
.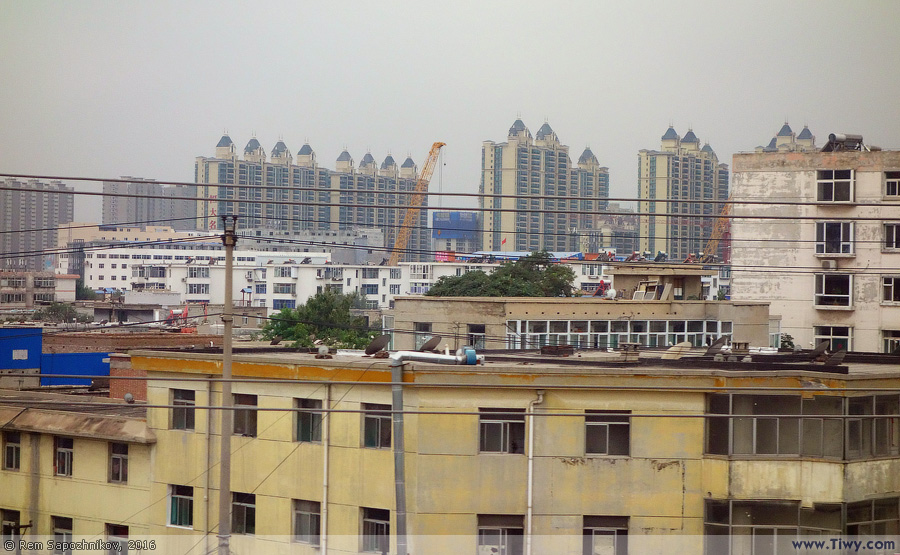 ...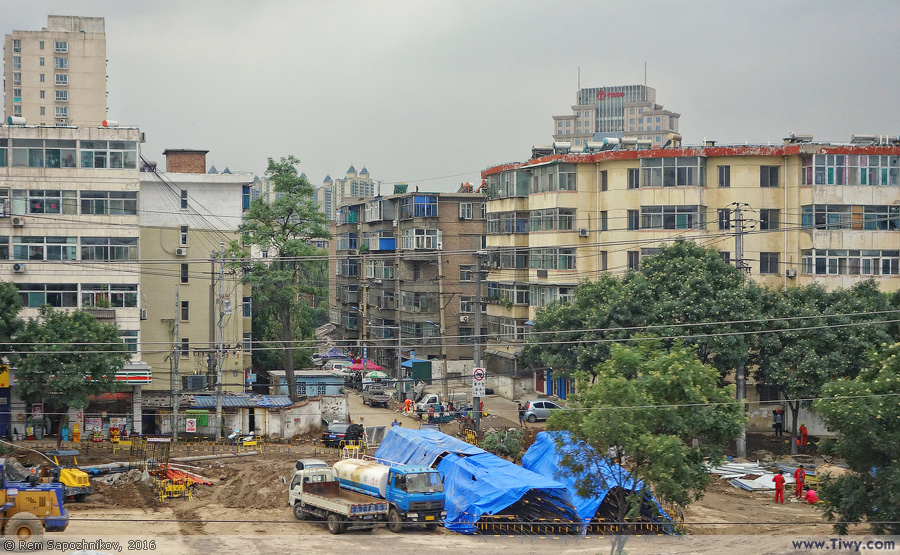 ...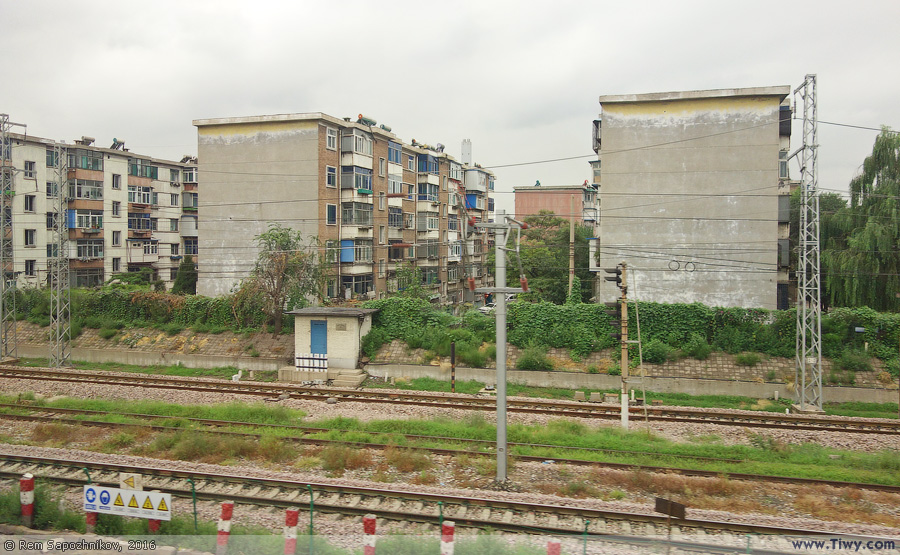 ...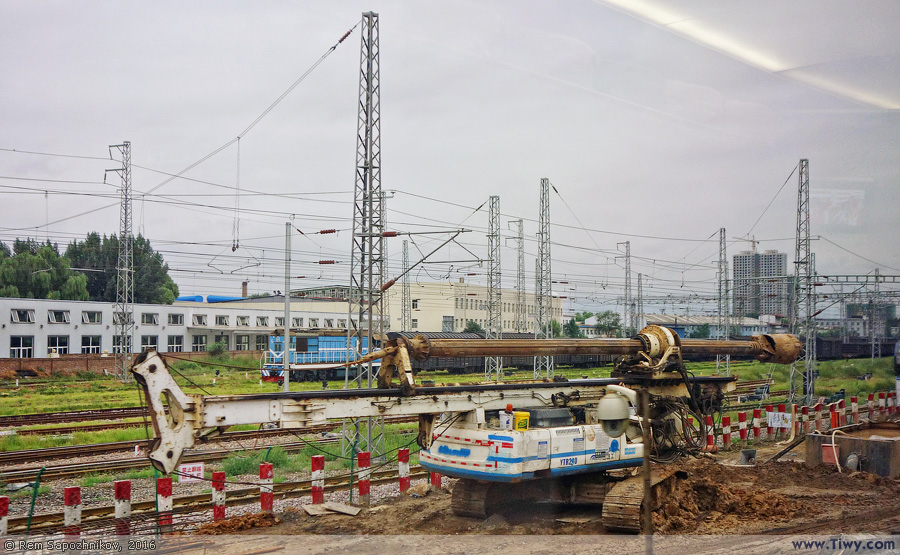 ...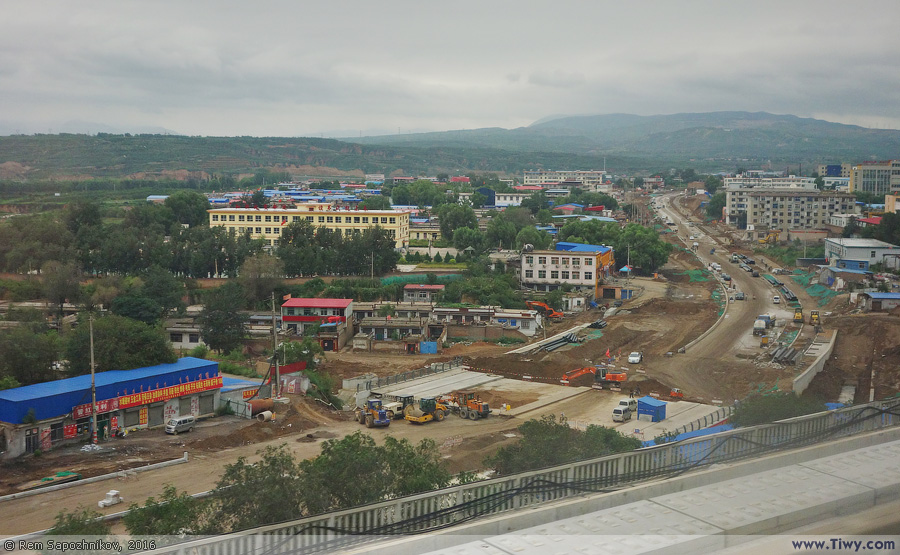 ...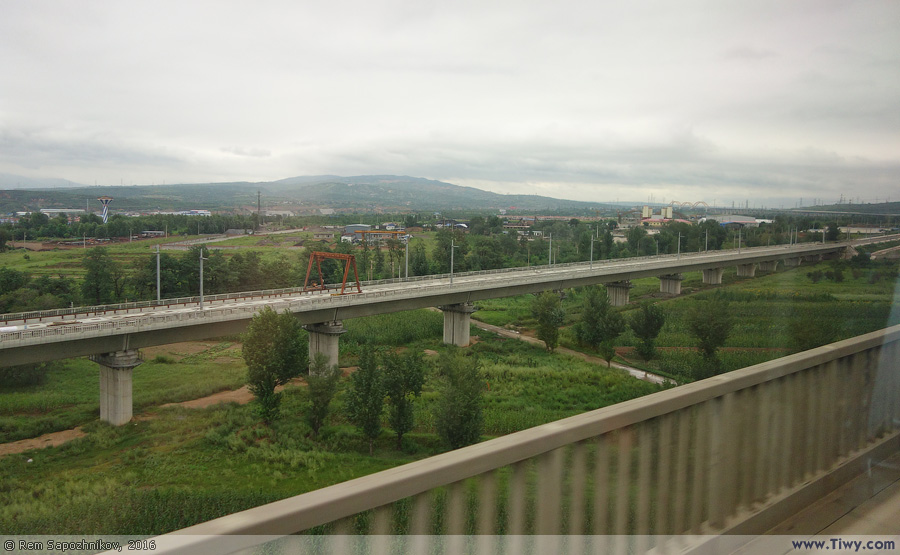 ...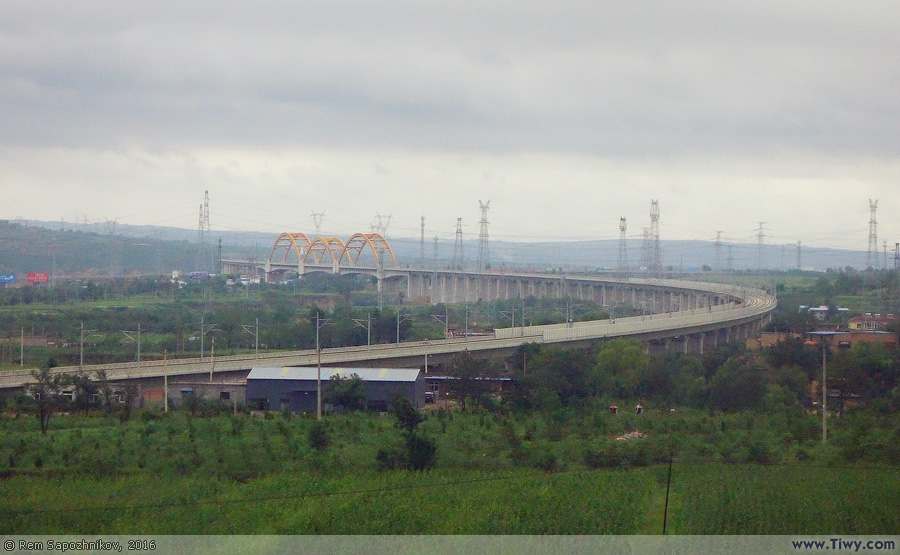 ...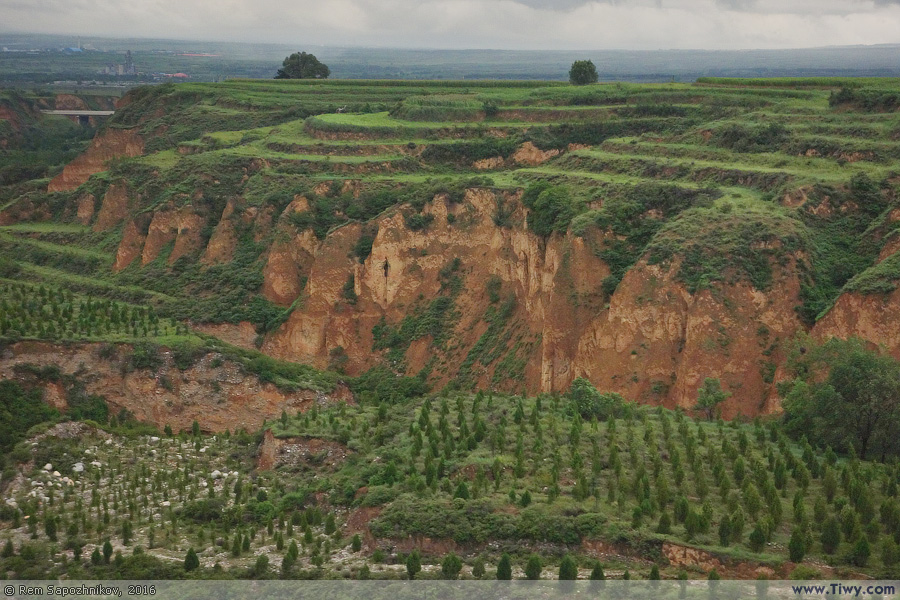 Amazing reliefs of Shanxi.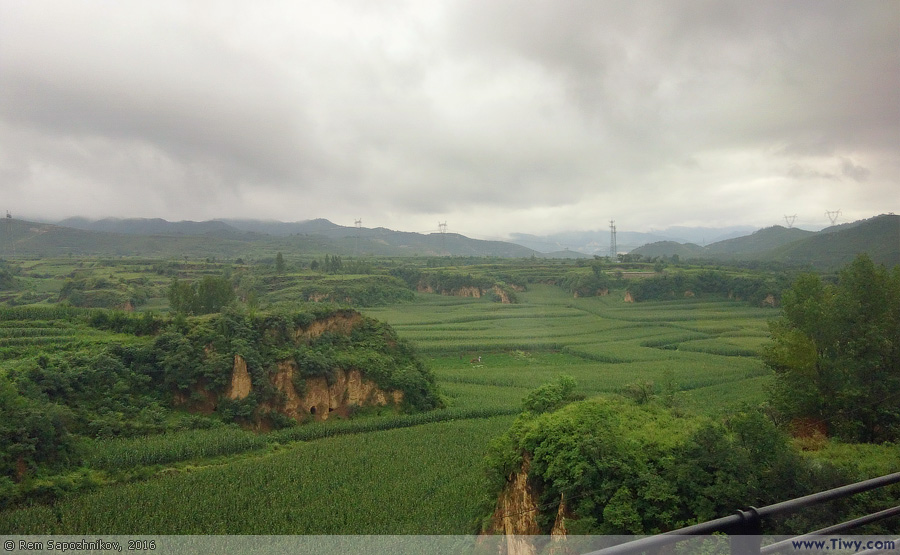 ...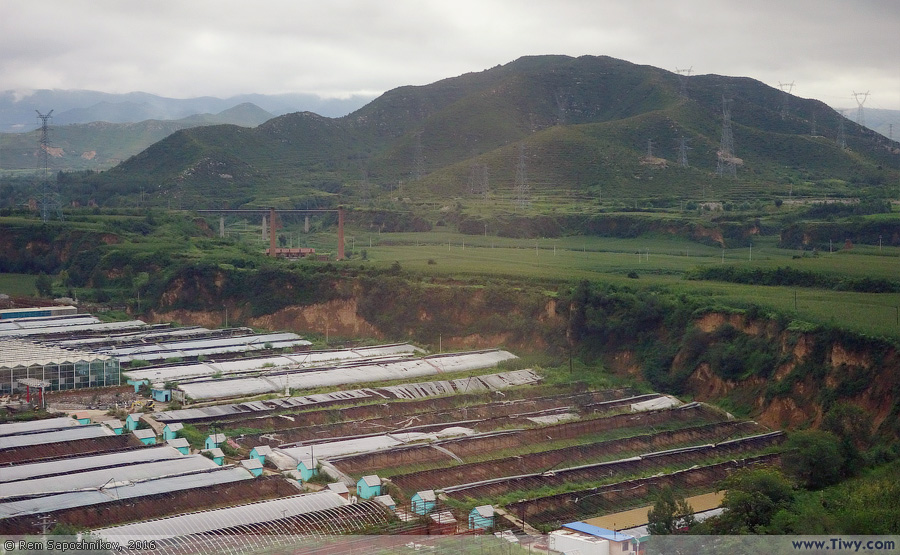 ...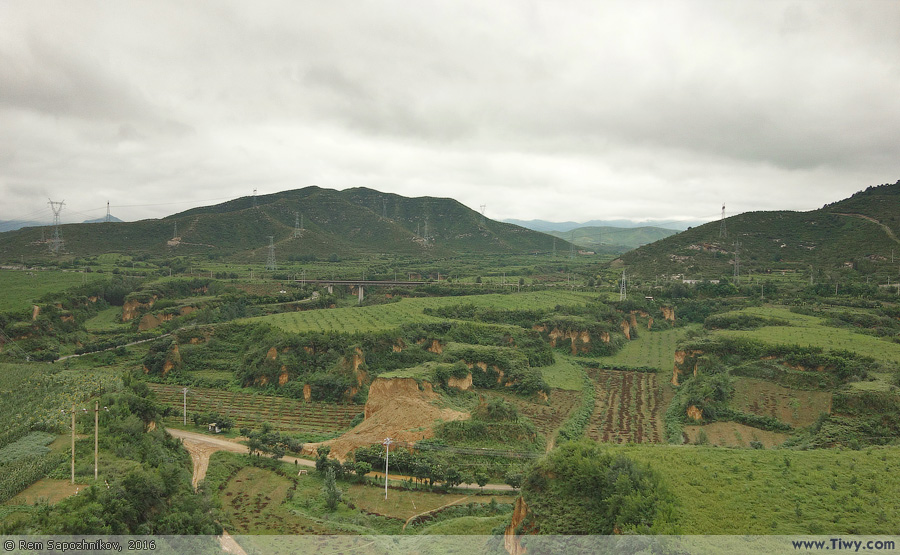 ...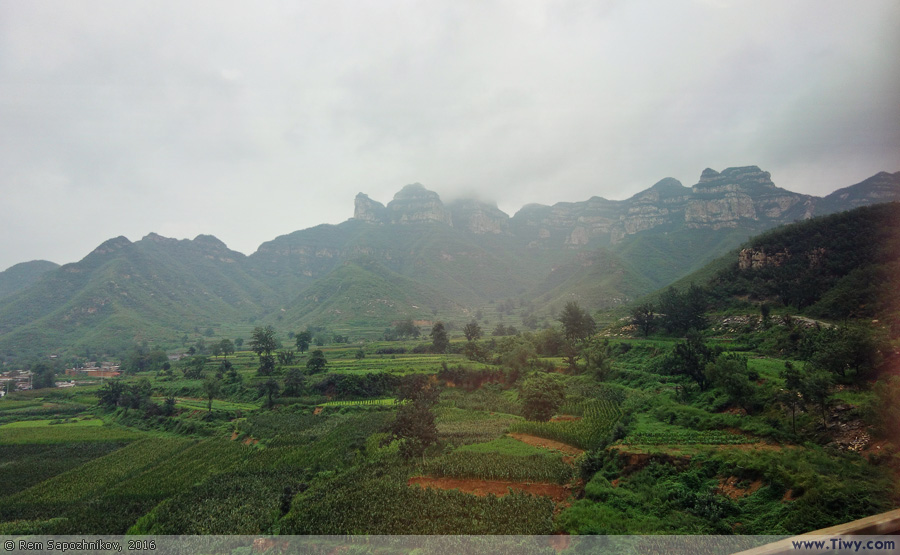 ...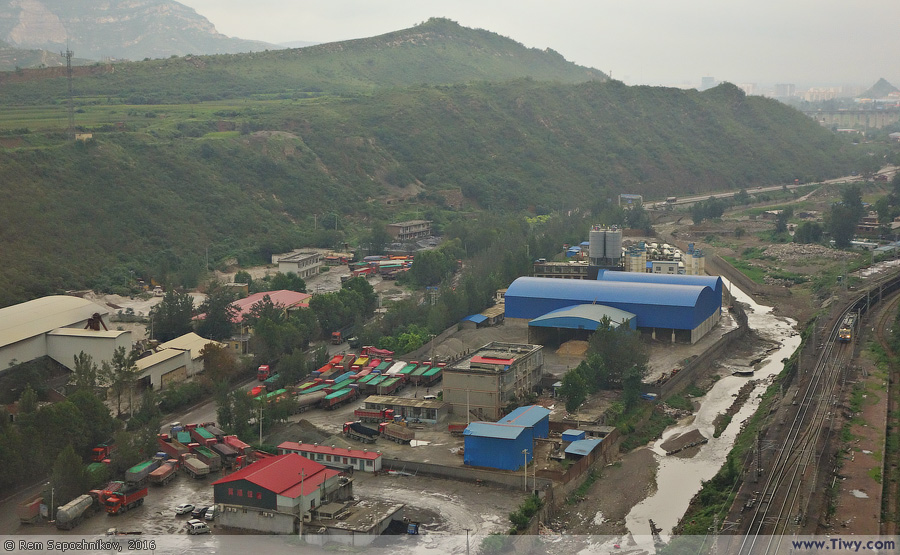 ...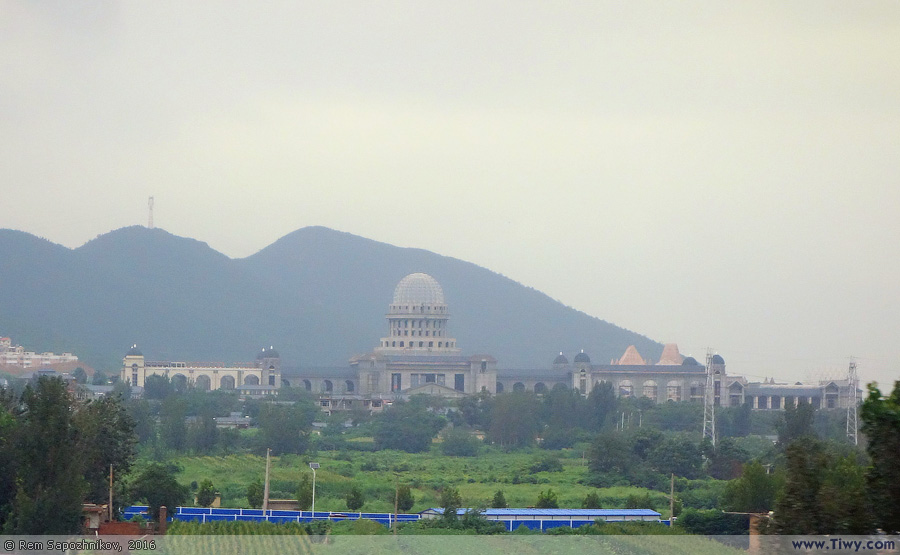 I am entering the Hebei province. Here are building a new Capitol.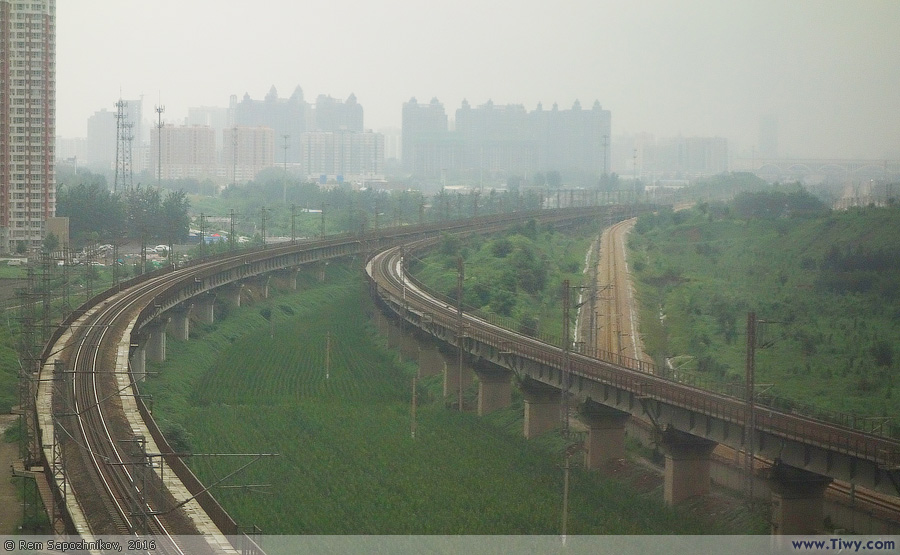 ...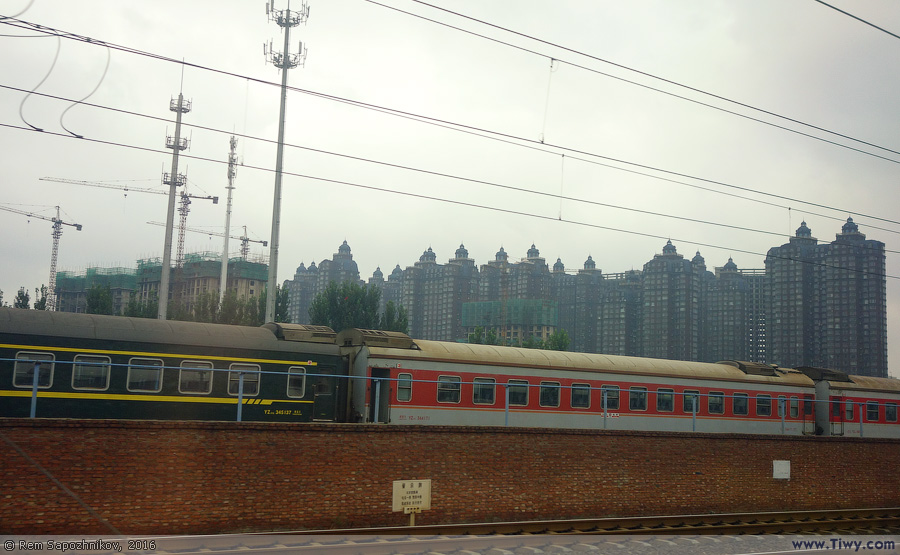 ...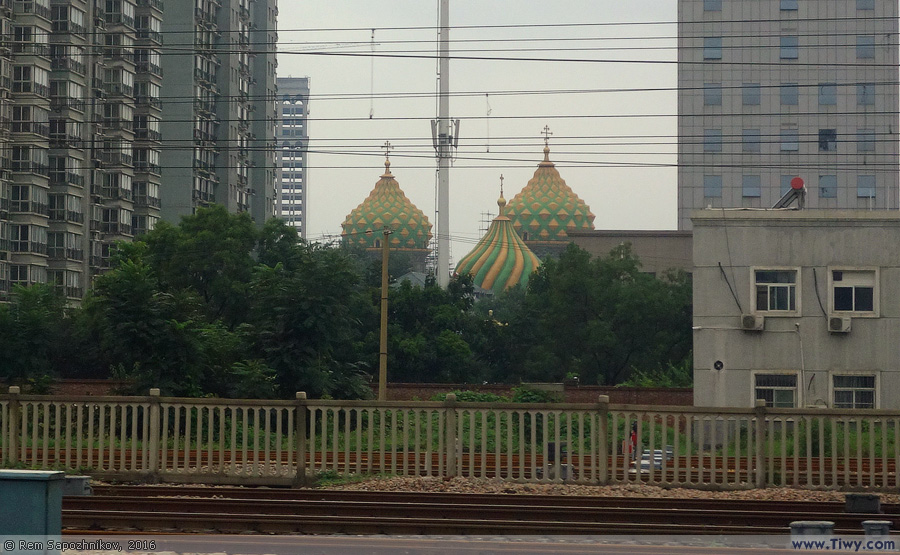 ...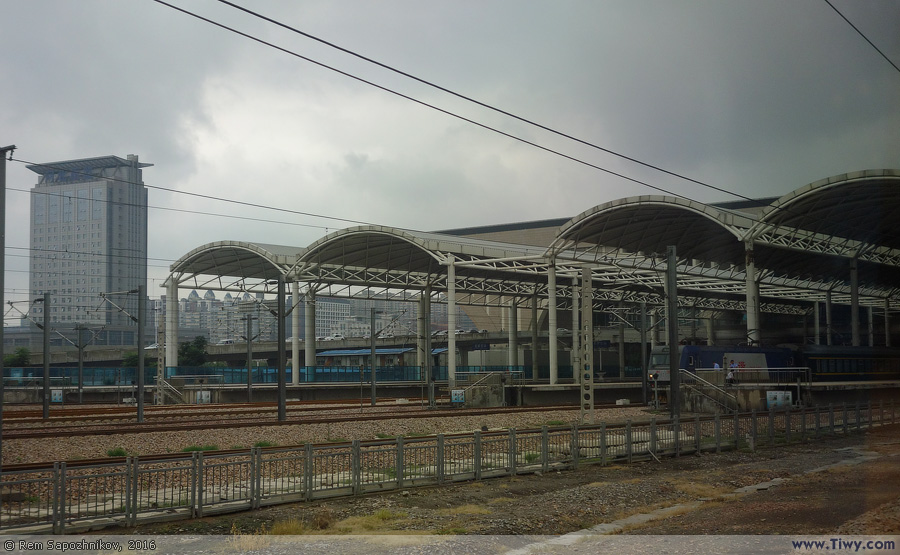 Railway station of Shijiazhuang City (石家庄 - Shíjiāzhuāng).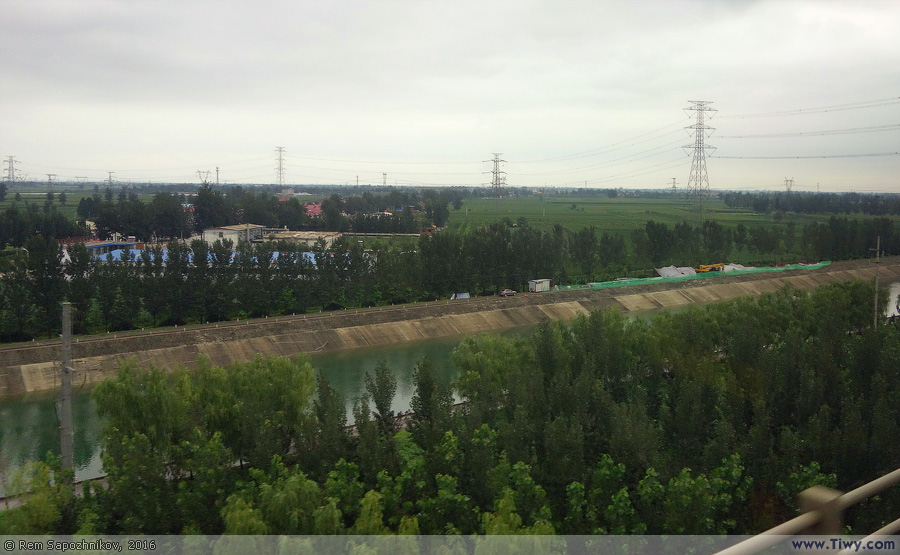 ...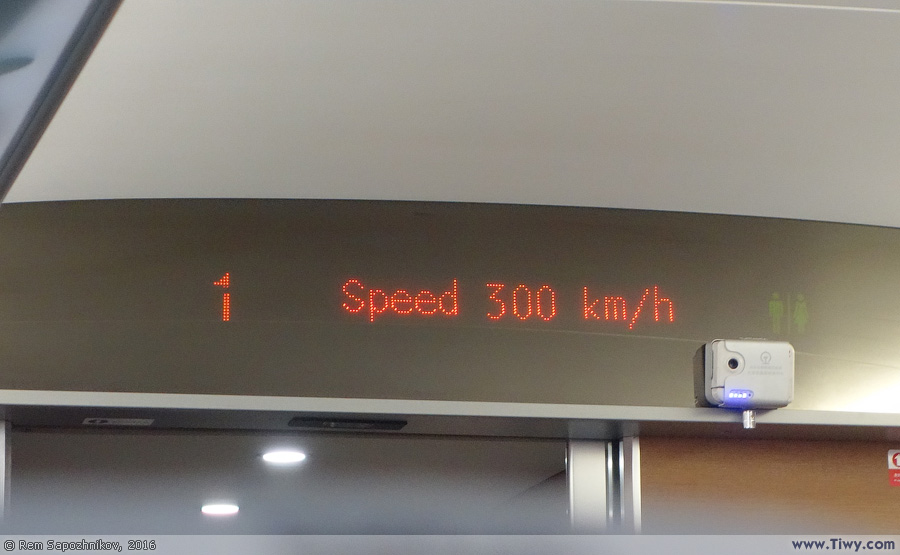 I look forward to the day when this speed will be on the informational board of the train Moscow-Yaroslavl.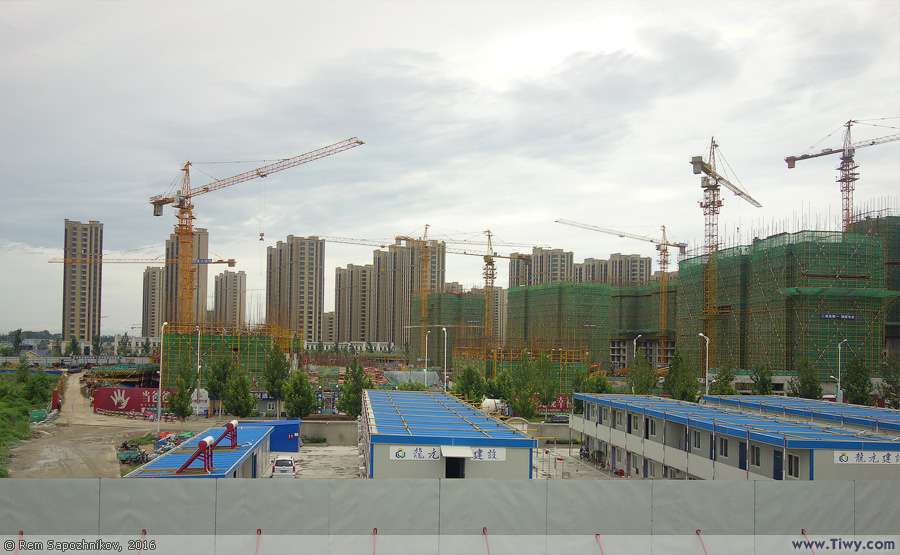 ...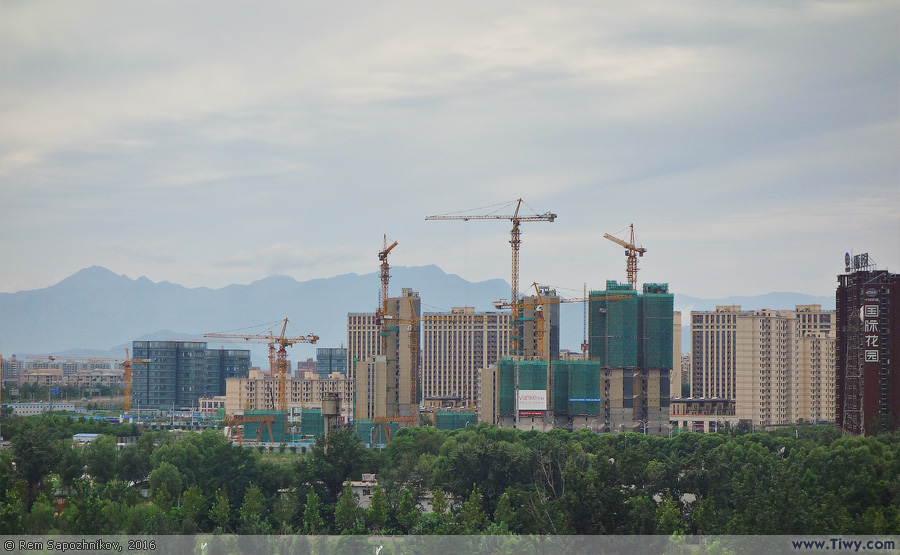 ...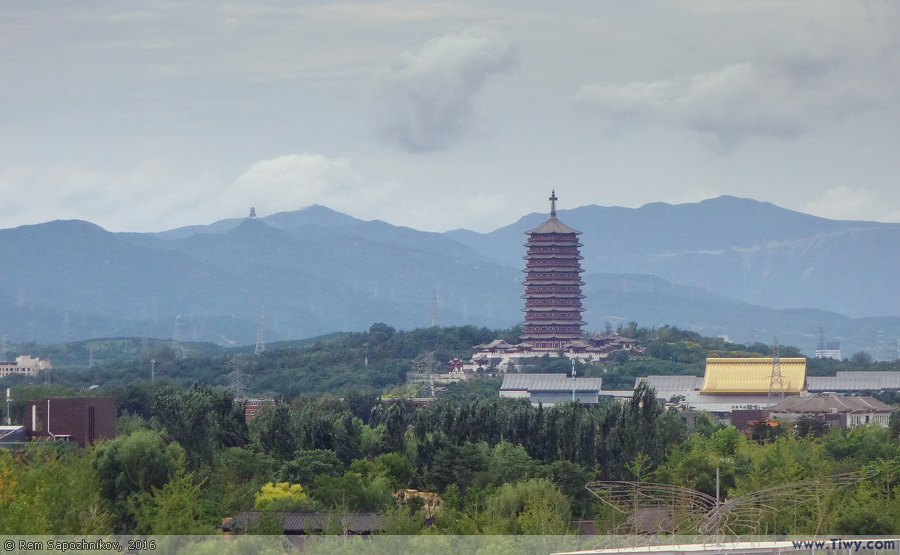 Yongding Pagoda (永定塔 - Yǒngdìng tǎ).
Located in Beijing Garden Expo Park (园博园).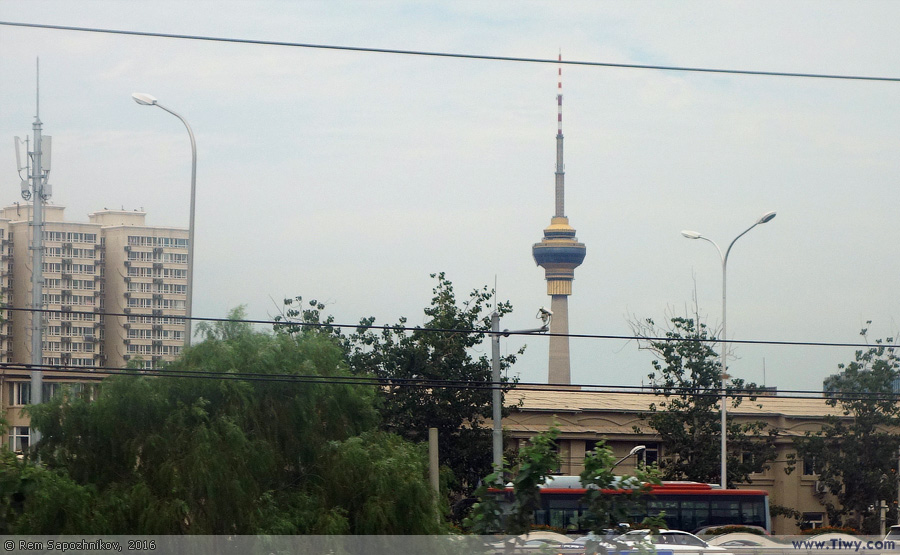 In the spring of 2014 the Beijing TV Tower was not visible from the train because of the smog.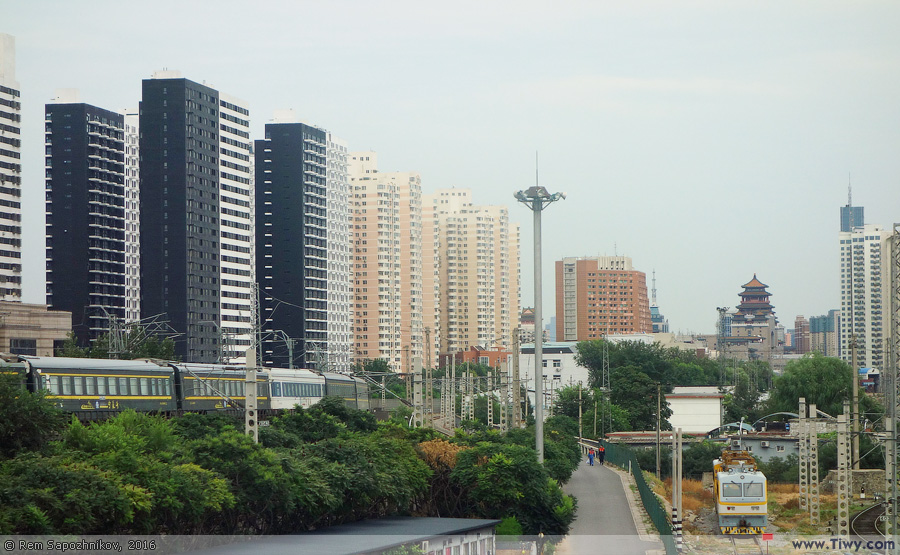 ...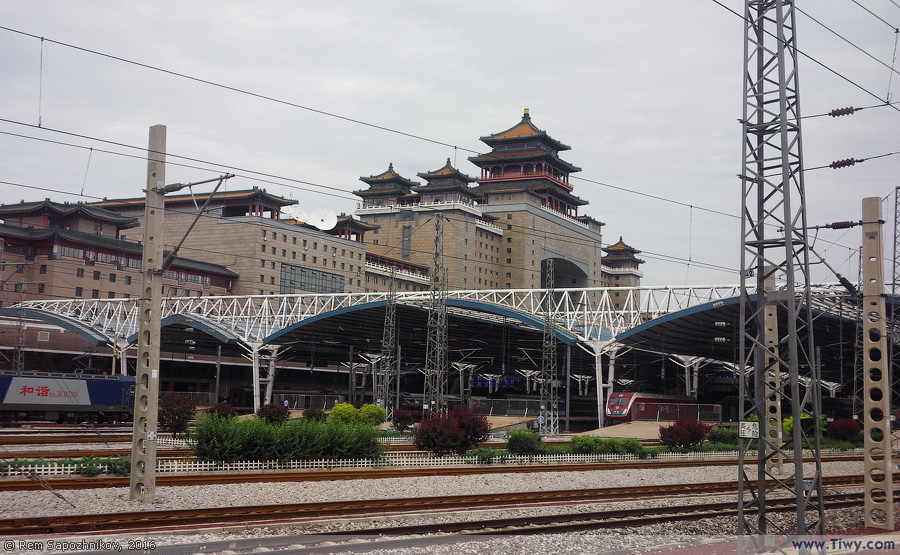 The link to
photos of Beijing West railway station
from my previous trip in 2014.
...
...