Great Wall in surroundings of Datong
Rem Sapozhnikov
/ August 2016
The next day after arriving in Datong early in the morning, I went to watch the earthen Great Wall, or rather, what was left of it. The city of Datong is located in a unique place — wherever you go, almost any direction will lead you to the Wall.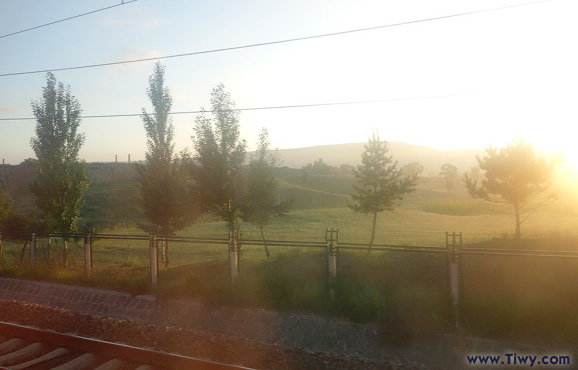 Around 5 am, I walked out the hotel, reached the station, where I bought a ticket to a passing train to Fengzhen town.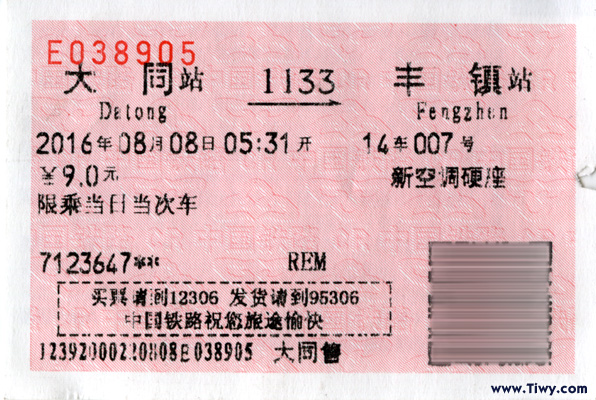 The distance between Datong and Fengzhen is 45 km, 37 minutes on the way. Hard seat train carriage ticket cost 9 yuan.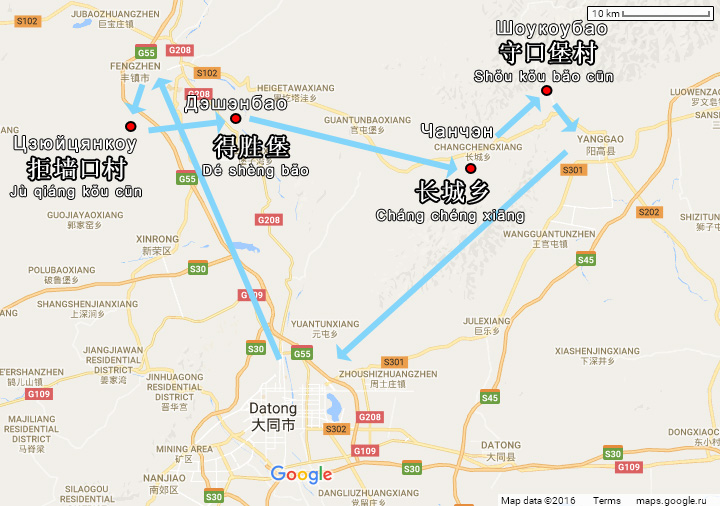 Before my trip to China, in Moscow using Google maps,
I chose the places where I would like to go and look at the earthen Great Wall in Shanxi.
---