Luyashan Mountain. Dongzhai town (东寨村 - Dōngzhàicūn).
Rem Sapozhnikov
/ August 2016
Luyashan Mountain - subsections:
We passed the Dongzhai town twice by bus, and one evening, a part of the group made a hiking sortie here from the hotel. Here are 2 pictures and one video.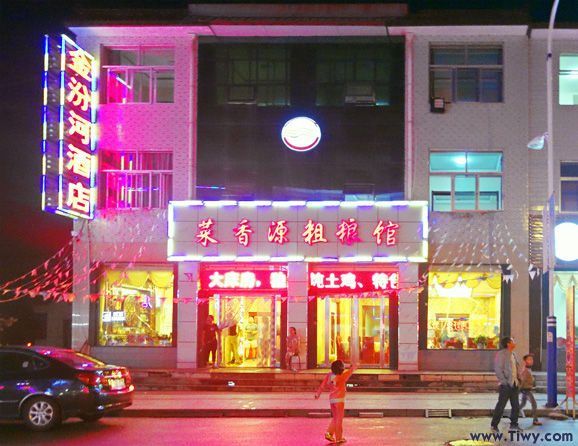 Dongzhai consists of two streets connected through a T-shaped intersection. It seemed to me that there were only shops, restaurants and hotels around.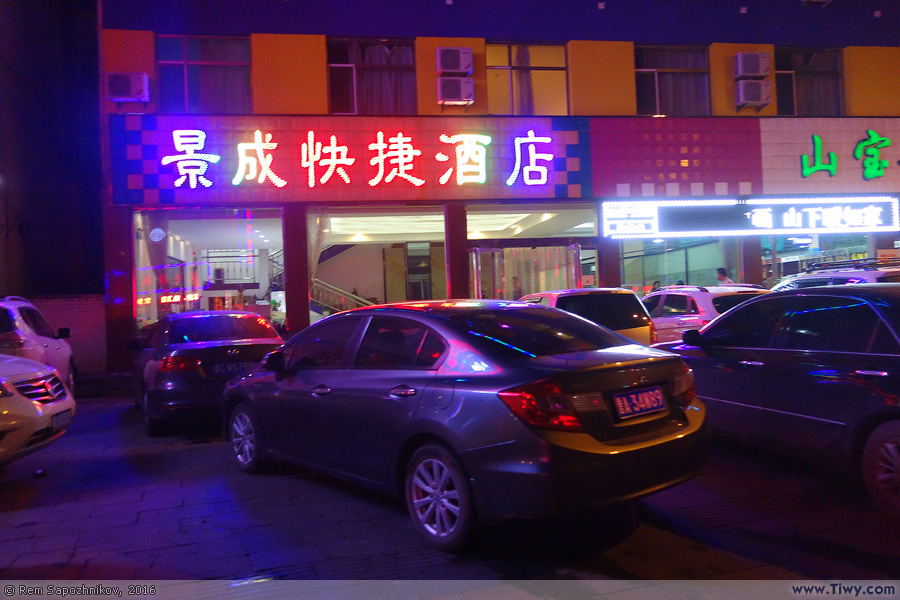 Another hotel.
Video of our evening walk through the Dongzhai town.
---