The road to the village runs parallel to the ruins of the Great Wall almost 10 km away. The name of the village, by the way, means the Great wall of China.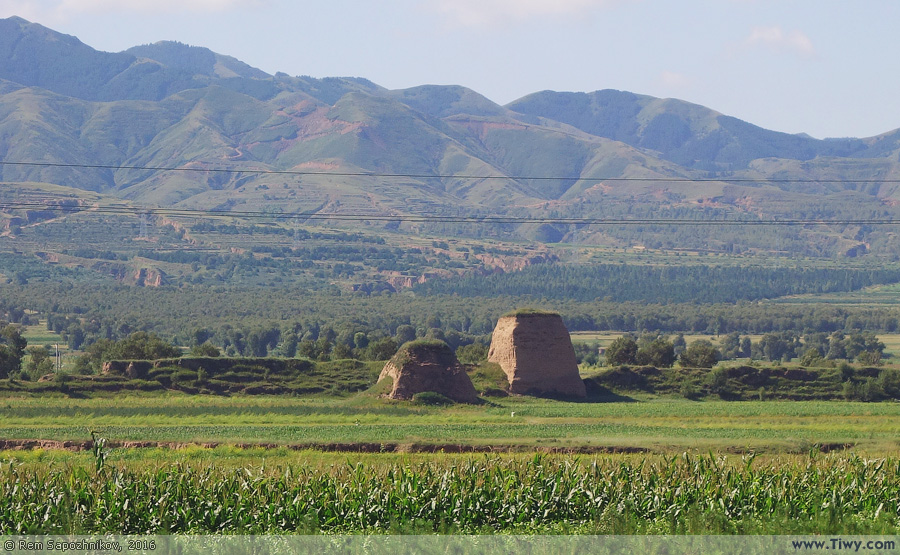 ...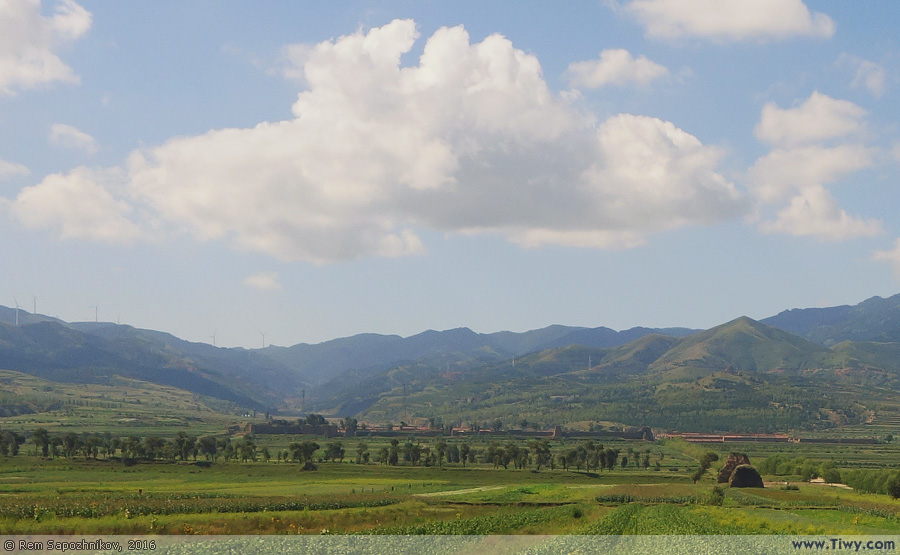 In the photo you can see the Zhengbianbao fortress (正边堡村 - zhèngbiān pùcūn).
↑ Click on the photo for a closer view ↑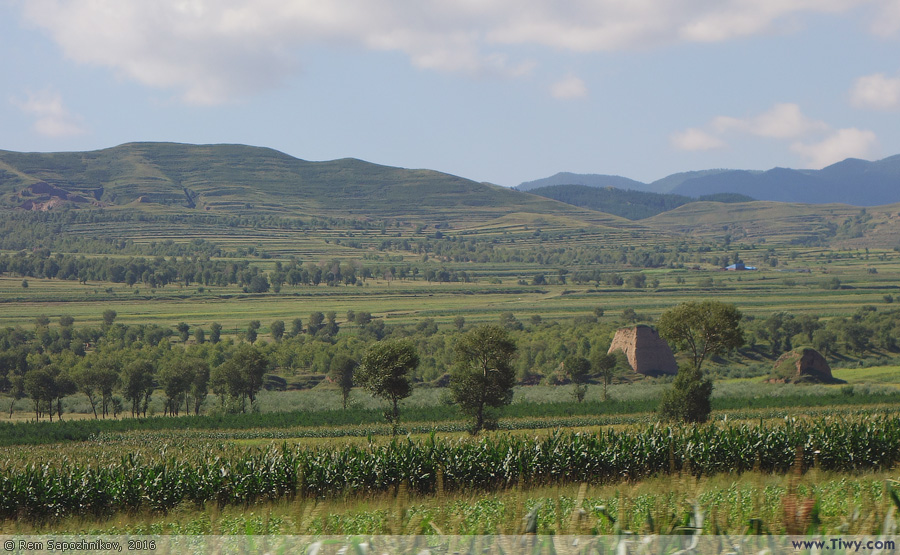 ...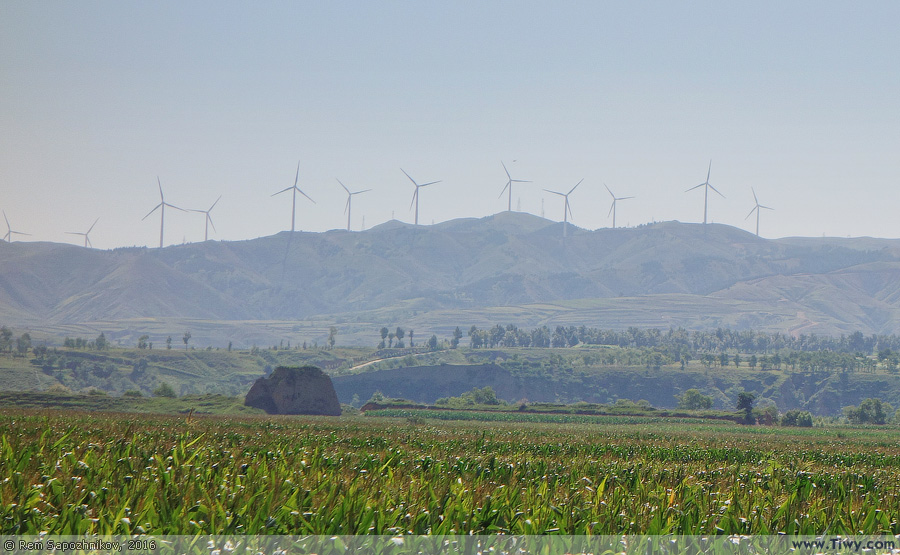 Website "The Epoch Times" published an article on October 19, which states, that «
on the February 2016 wind power capacity in China accounted for 39% of the wind power around the world.
»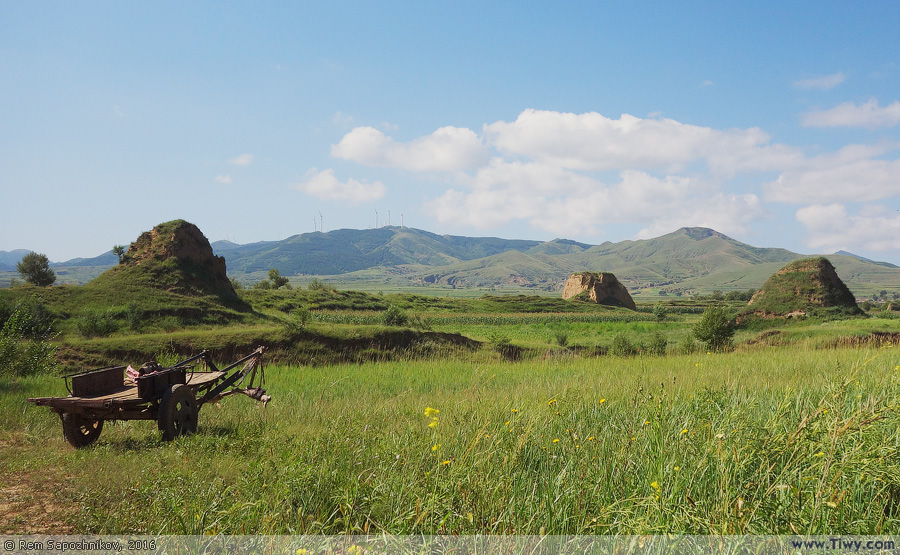 Northern Shanxi. Old cart, the ruins of the Wall, the wind turbines.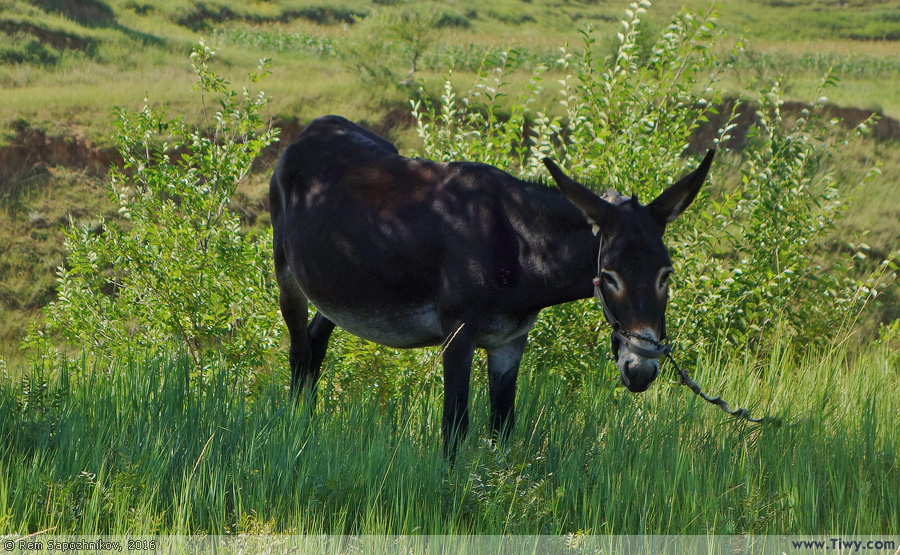 What a cute little donkey!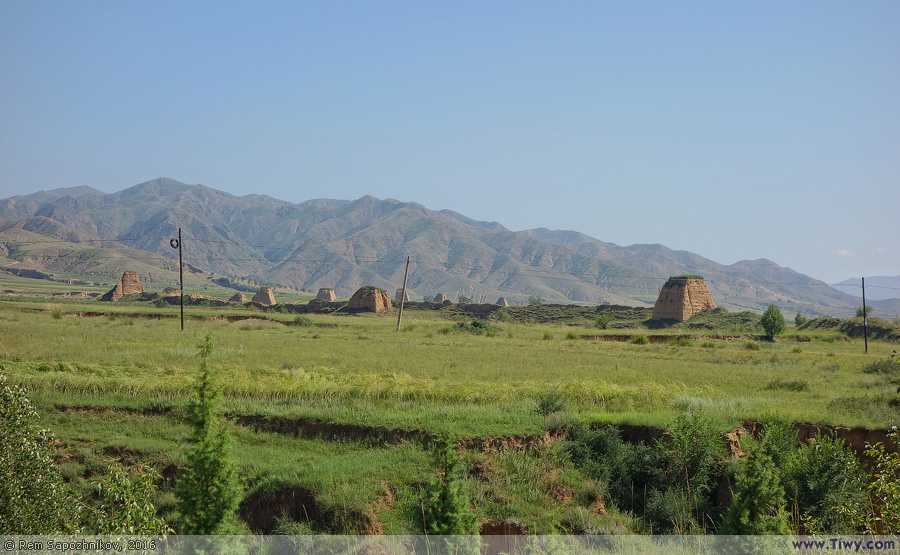 So looks the wall to the North of the Changcheng village.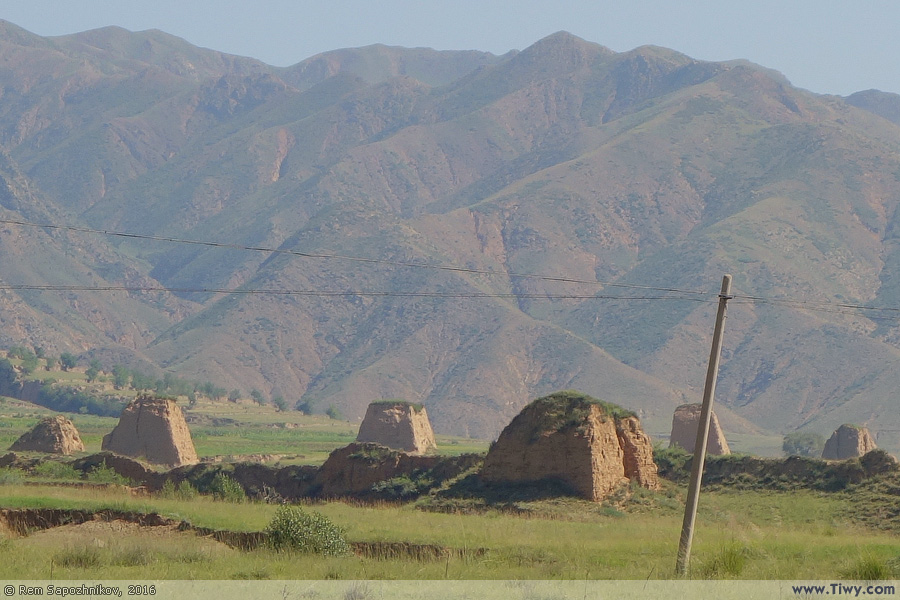 ...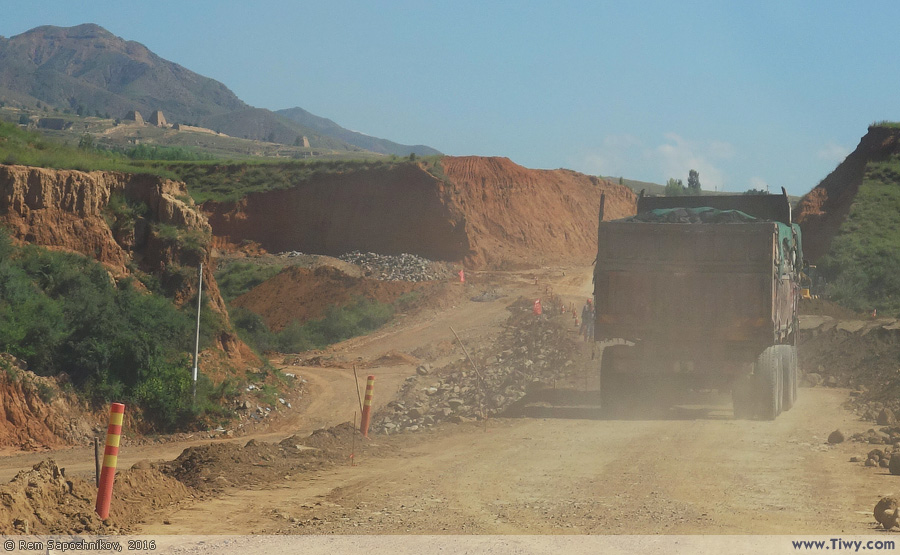 In the upper left corner of the photo you can see the Wall.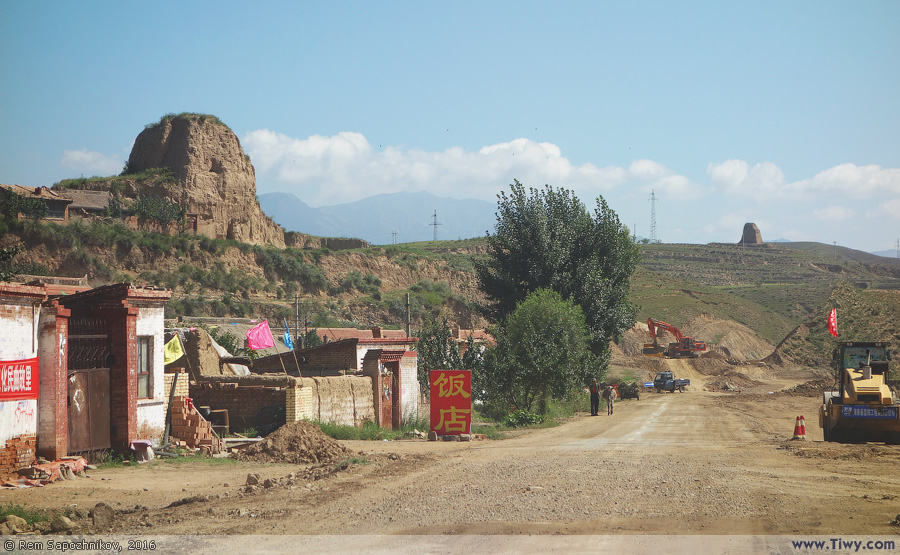 ...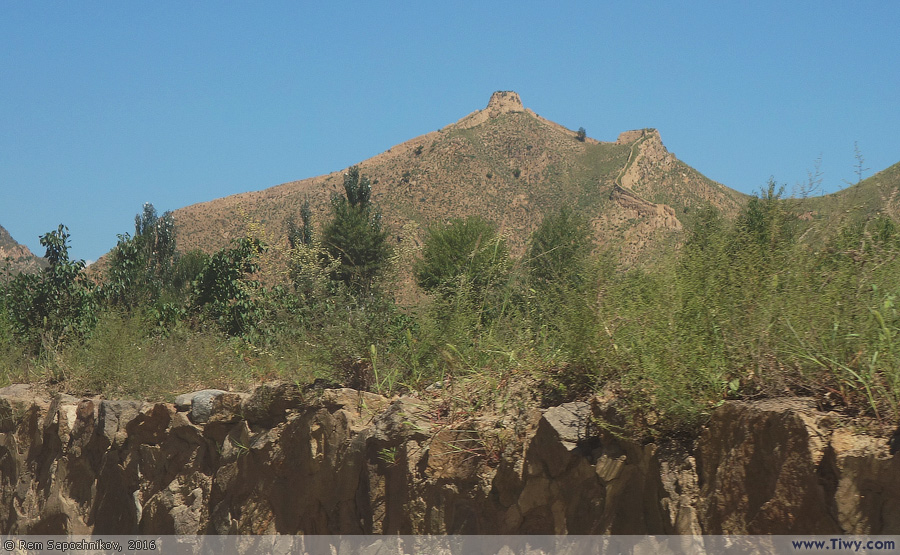 Approaching to the Shoukou village.