Taiyuan Railway Station
My arrival in Taiyuan coincided with the grandiose construction of the first metro line in the city. Railway Station Square and the neighboring streets were trenched. Walkways on the street Yingze, where my hotel was, were narrow and very bumpy in places. Once the rain started, all the lanes were covered with a dirty mess.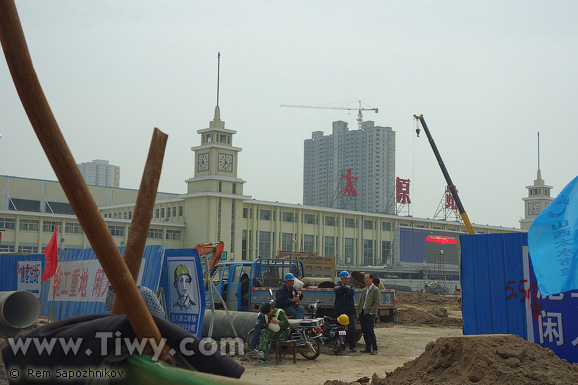 The penultimate Chinese Emperor Guangxu

(光緒 - Guāngxù)

decided to build a railroad to Taiyuan in the distant 1896. The construction only began in 1904.

In October

1907 a new branch connected Taiyuan and Shijiazhuang.