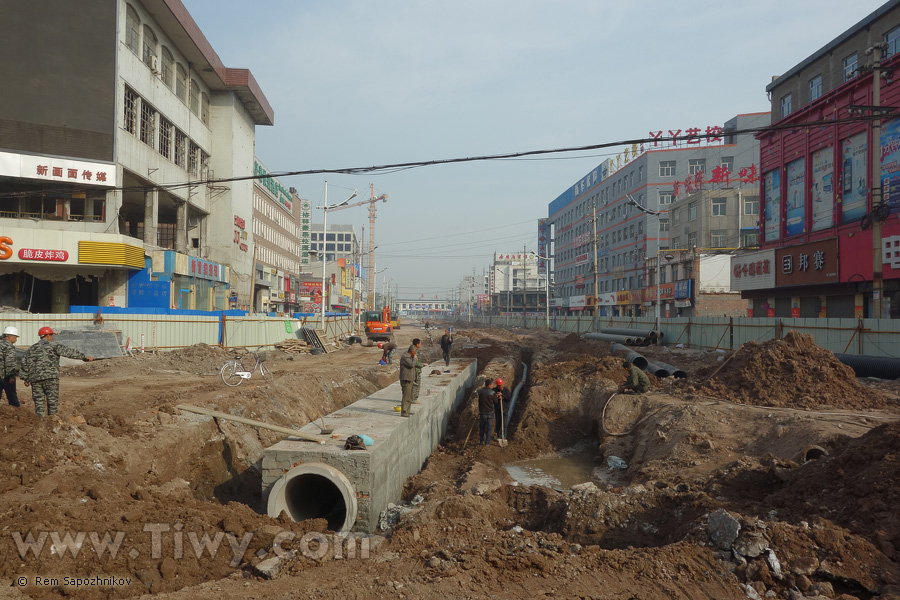 Shunchenglu Street. In the distance you can see the train station.
In the opposite side of the street is also turned over almost to the horizon.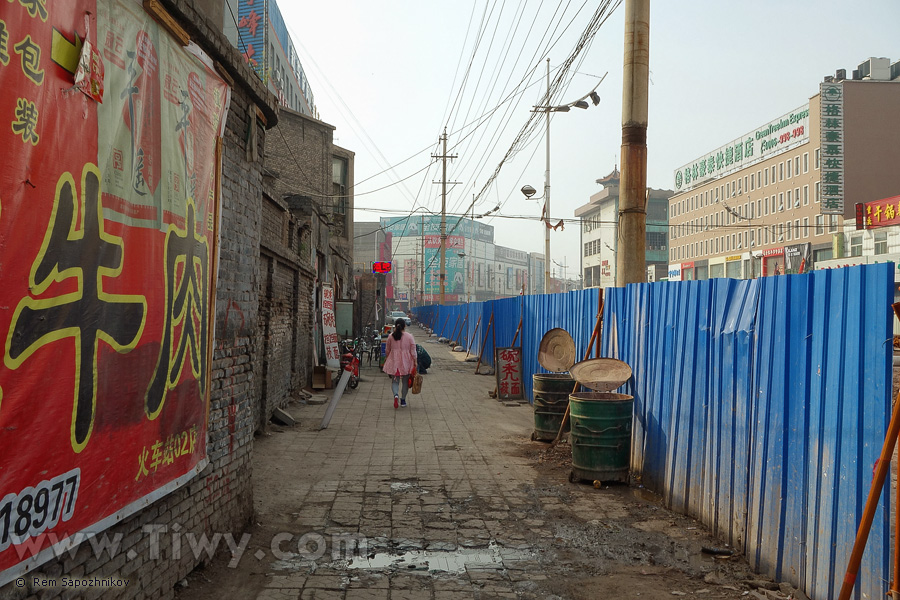 I had to walk along such a narrow passage from the station to the hotel and from the hotel to the street that leads to the Old Town.
It is morning in the photo, so there are no people, cyclists and scooter riders. At other times it was quite crowded here.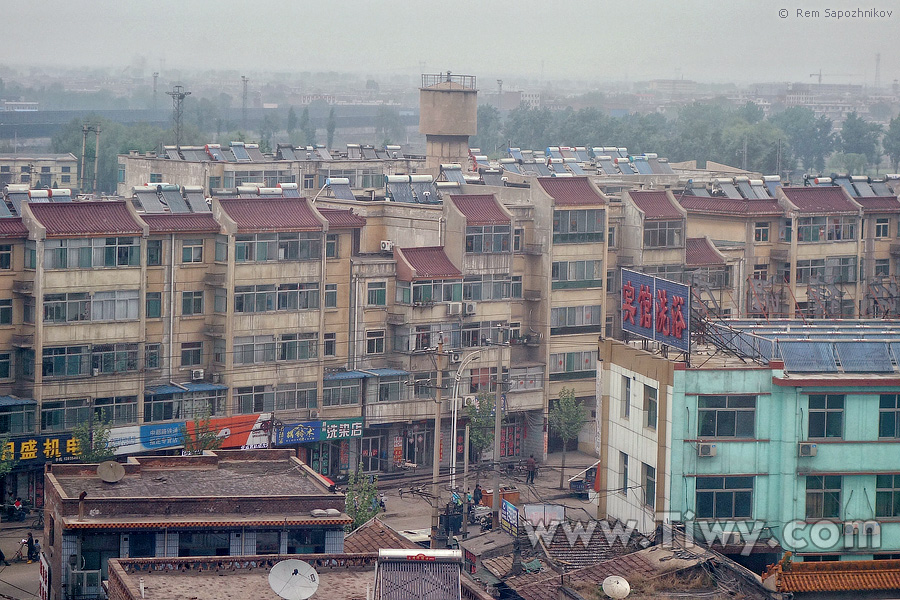 Instead of the expected beautiful ancient Chinese city, I found myself in an ordinary provincial town.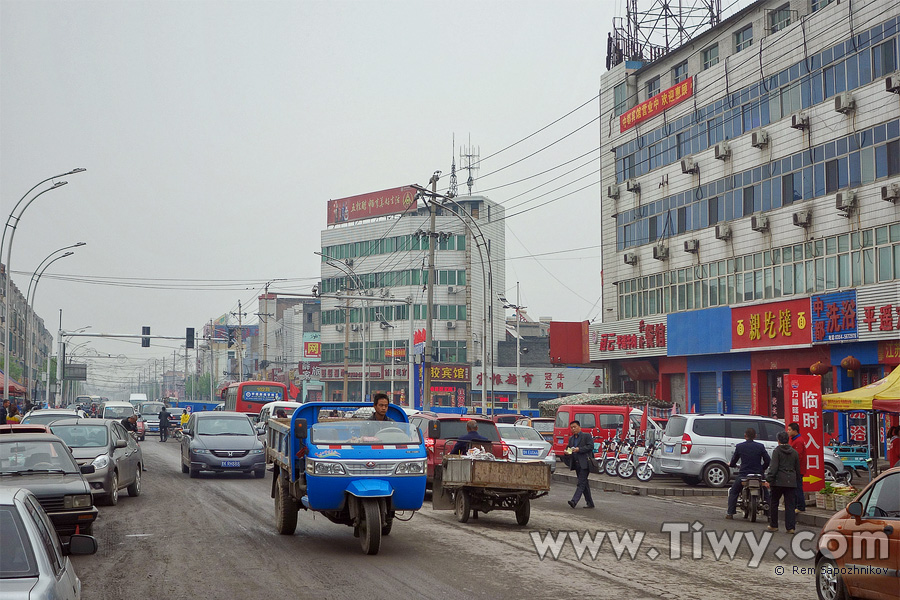 Zhongdujie Street (中都街 - Zhōngdujiē). Cargo tricycle Wuzheng (五征 - Wǔzhēng) 7YP-1750D1.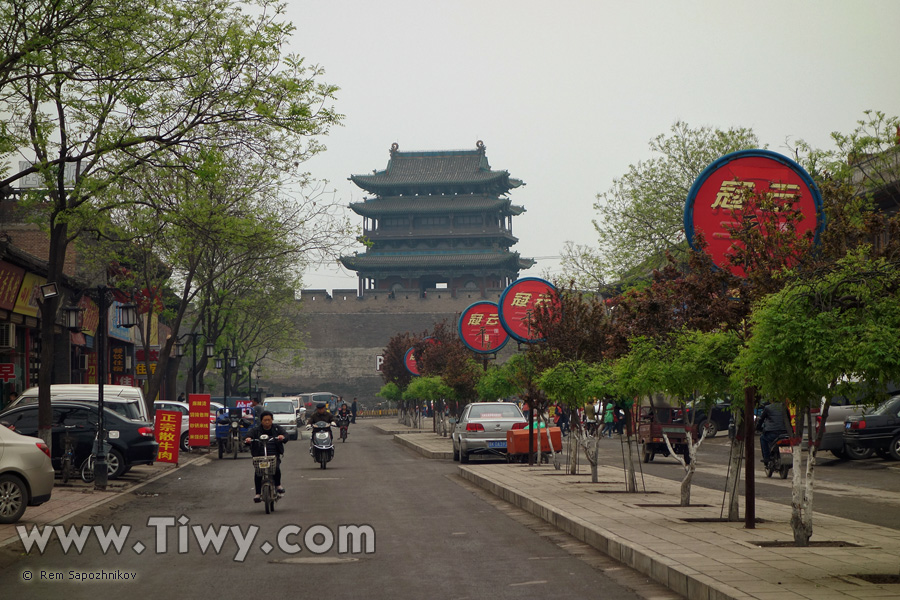 Under this tower there is a North Gate entrance to the Old Town.
In Chinese, it is called Gongjimen (拱极门 - gǒngjímén).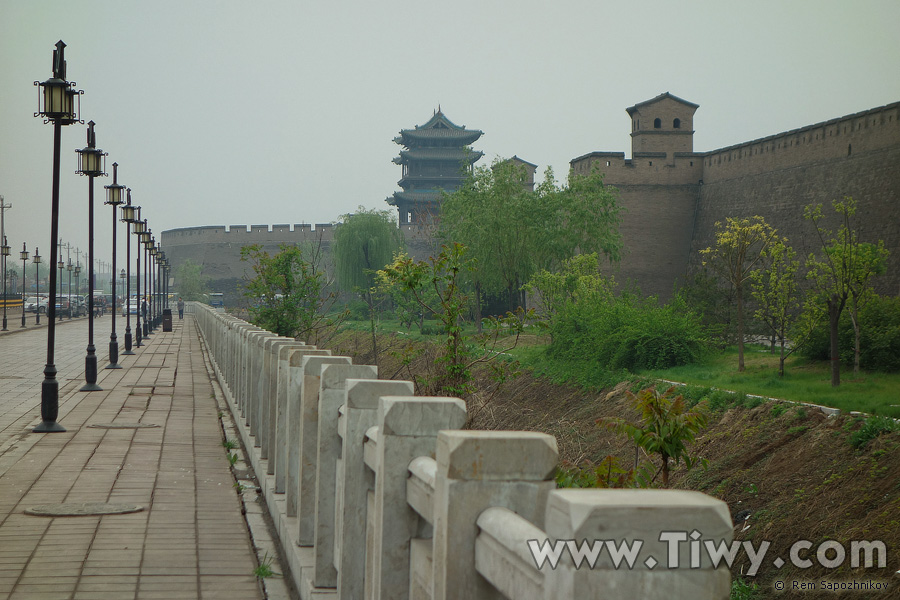 Huanchengbeilu Street (环城北路 - huánchéngběilù) along the north side of the city wall of Old Town.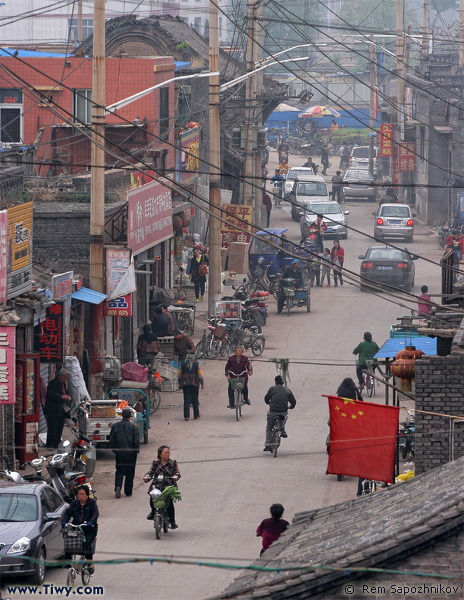 Continuation of the story >>>>>
Pingyao: Old Town