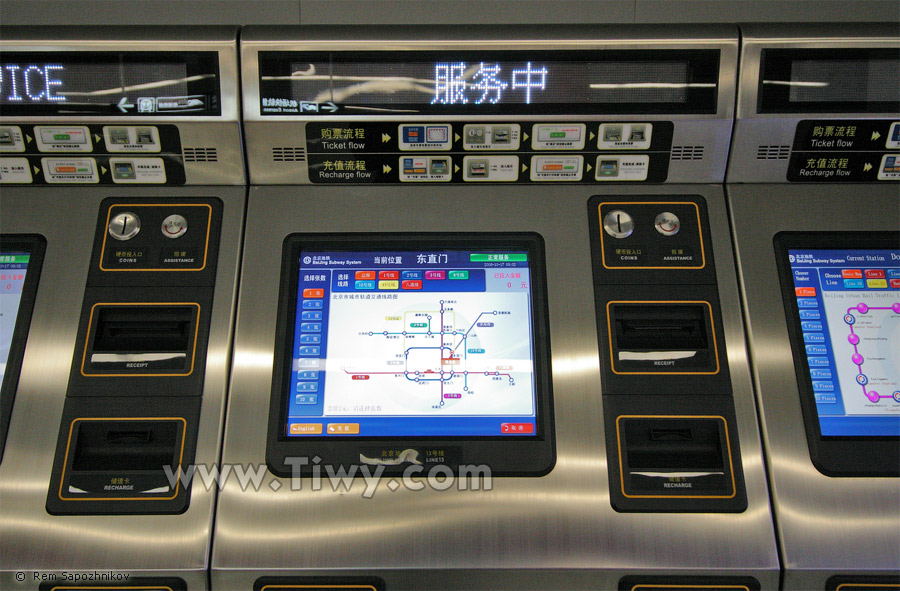 So that was the subway map in October, 2008.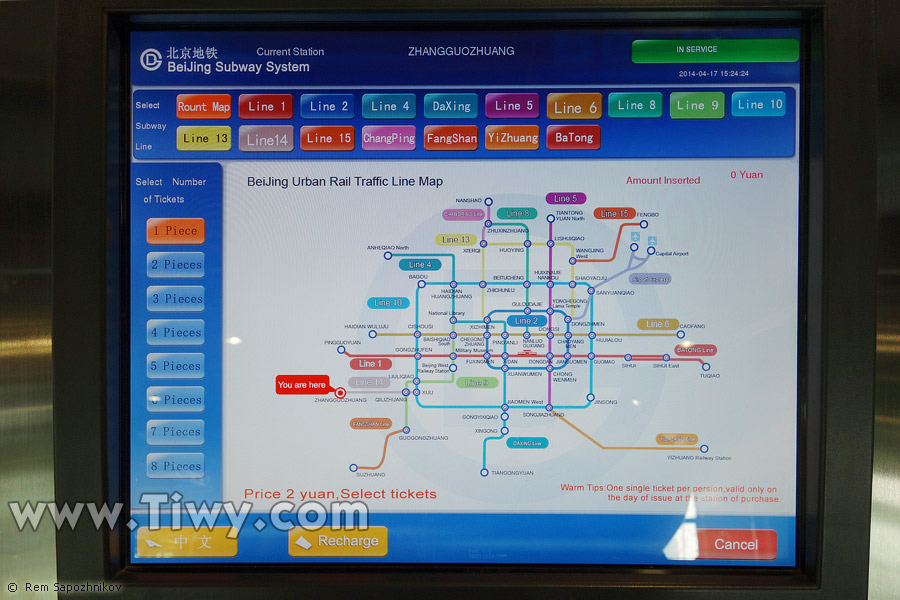 This one — in April, 2014. It's easy to see that the number of lines and stations has increased. The second circle line (No. 10) is finished; its length is 54.8 km and it has 45 stations!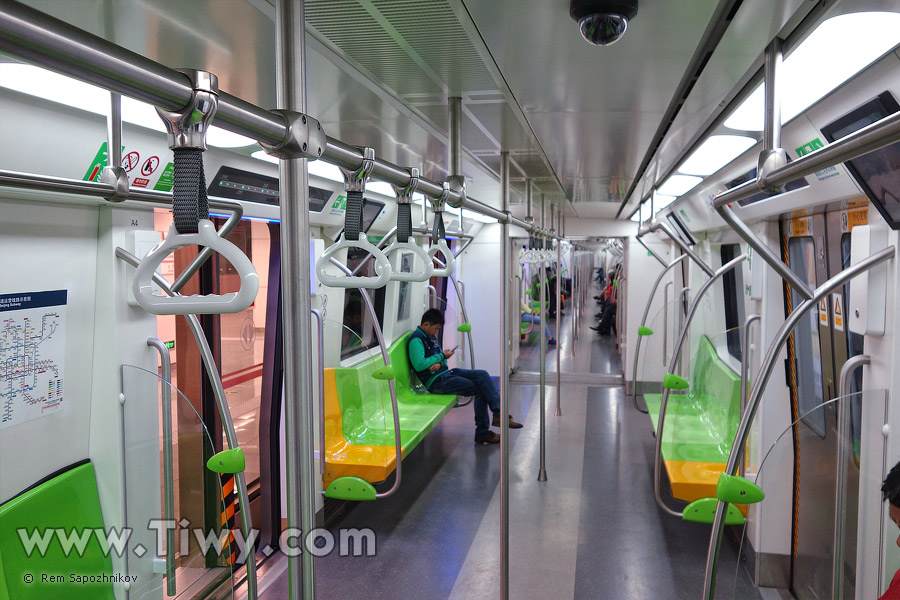 Inside the car on the 14th line of the subway.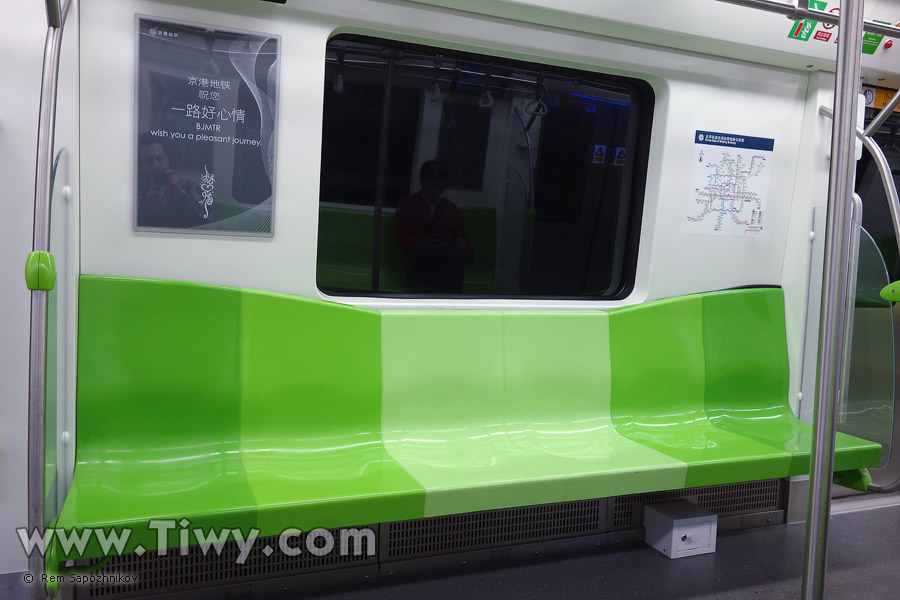 ...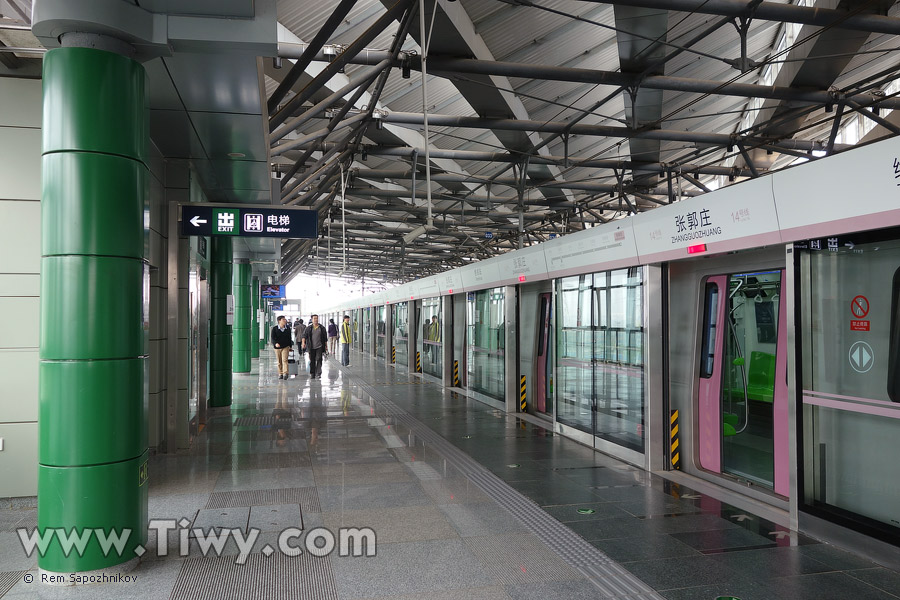 ...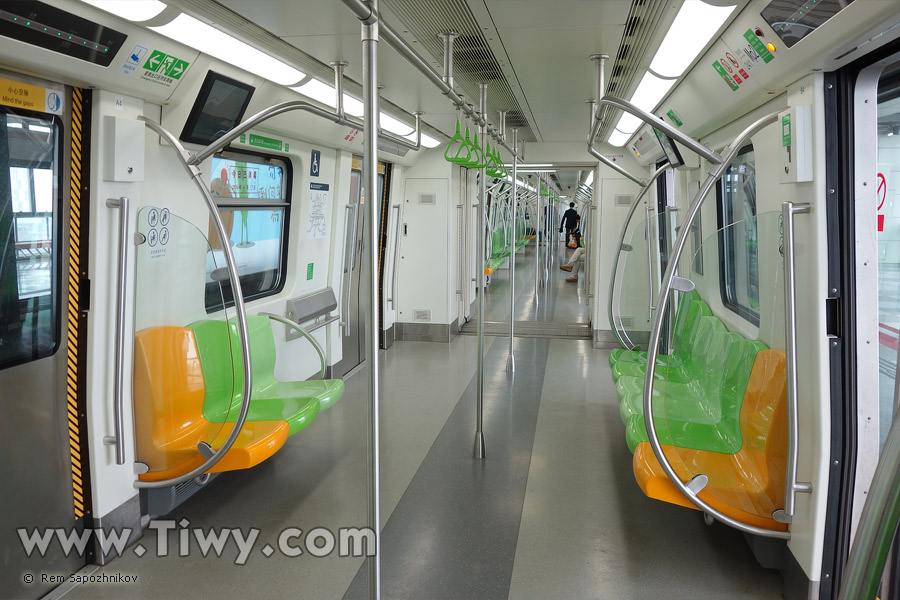 ...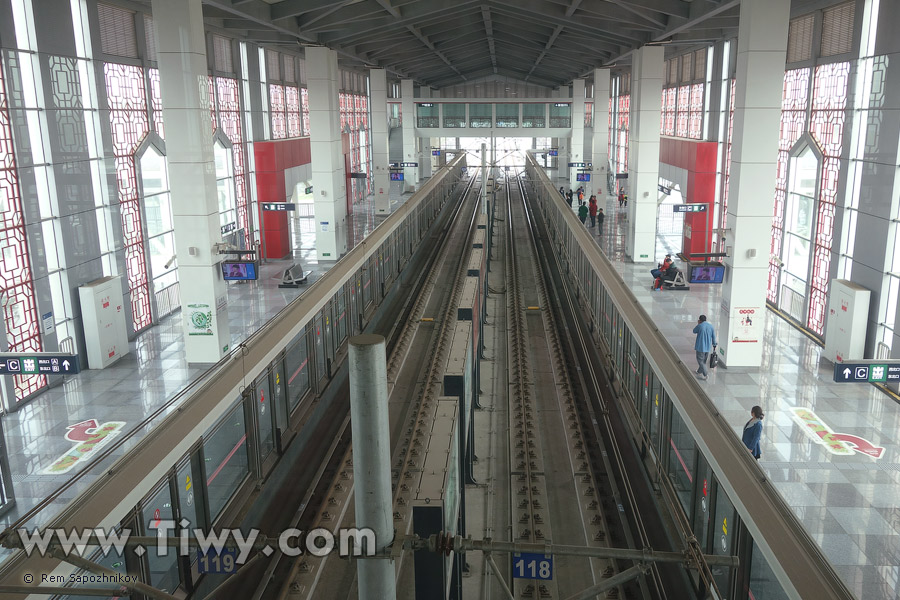 ...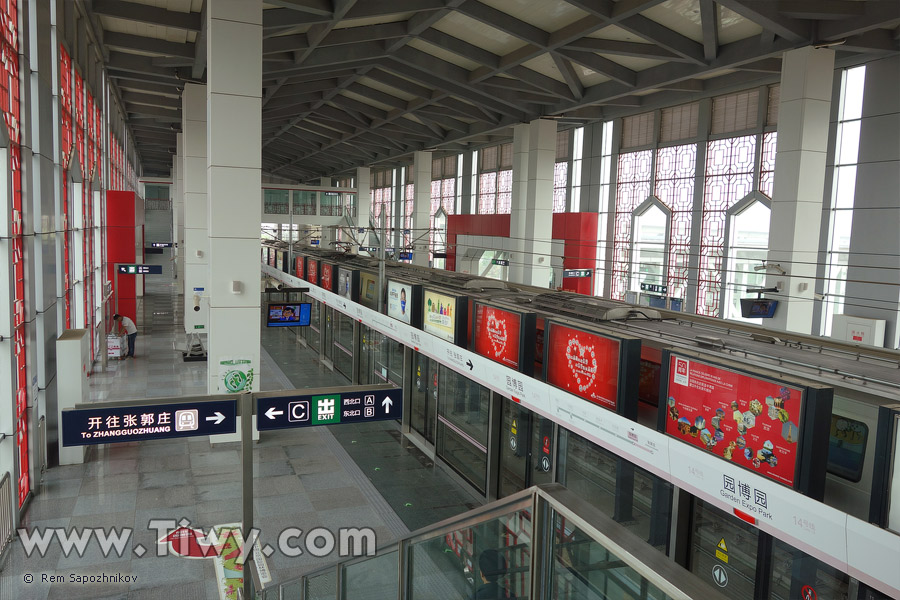 Garden Expo Park station (园博园站 - Yuánbóyuán zhàn) on 14th subway line.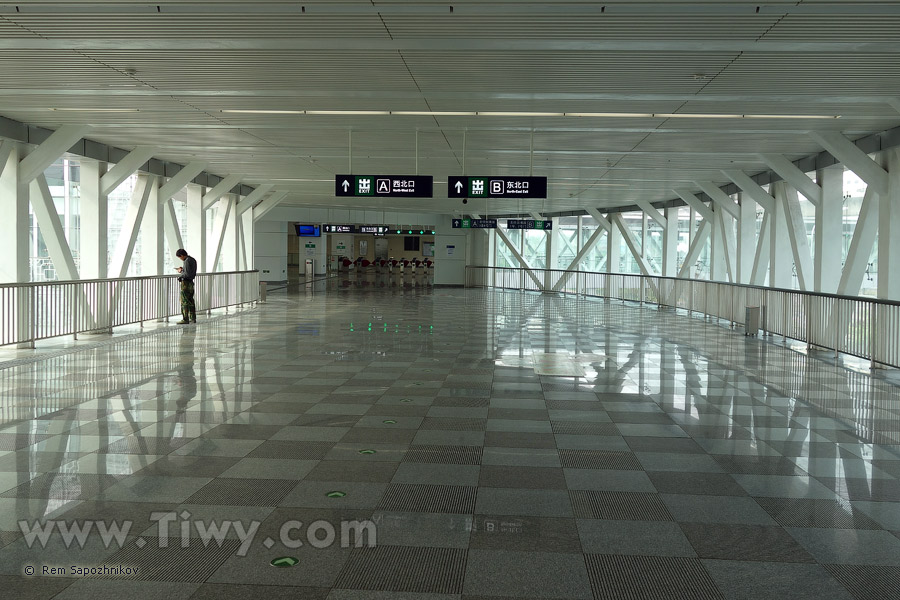 ...

Click on the photo for a closer view.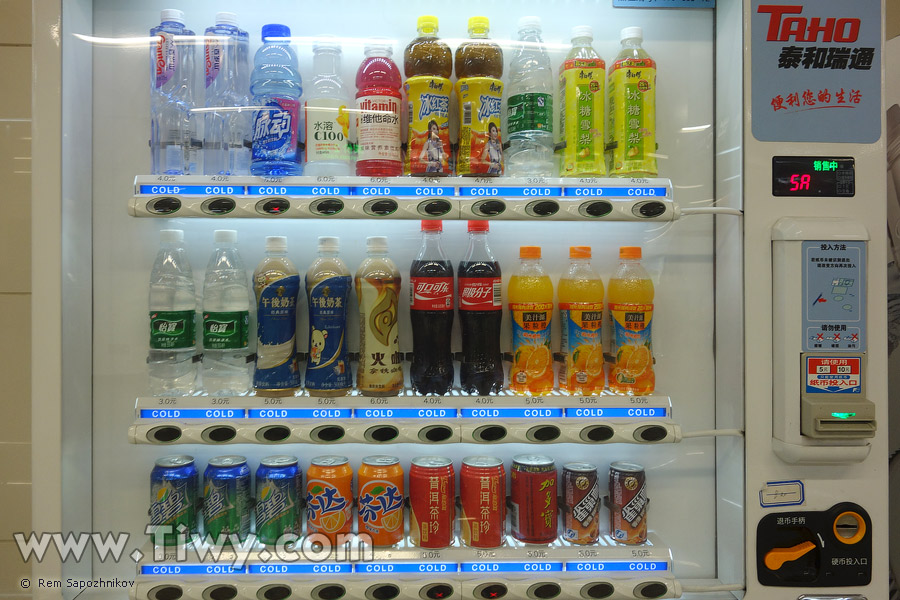 ...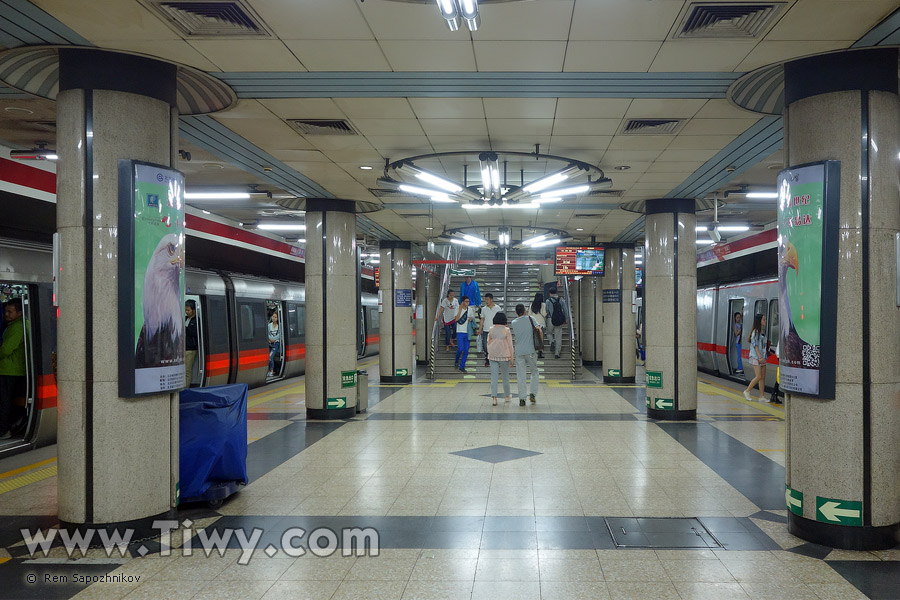 ...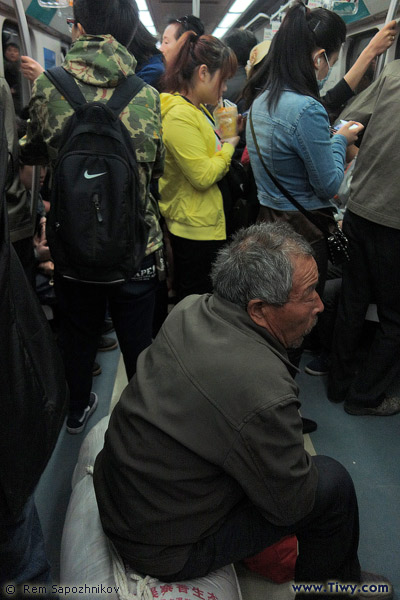 ...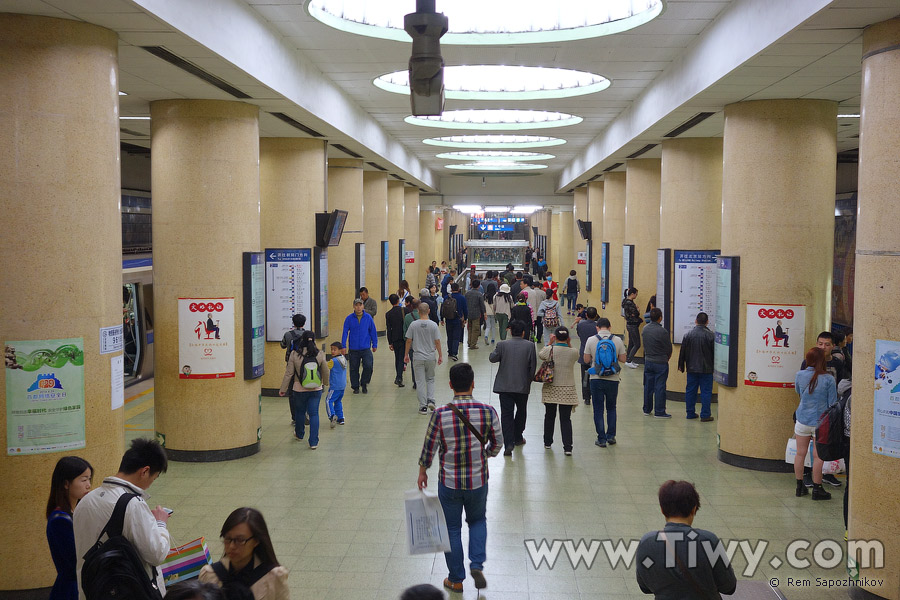 ...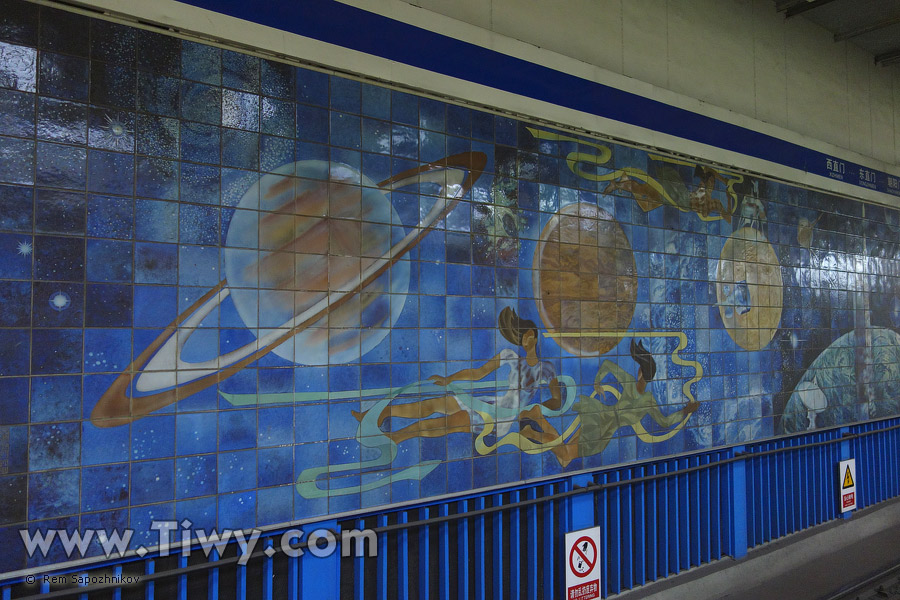 Jianguomen station (建国门站 - Jiànguómén zhàn).
The celestial bodies refer to the ancient observatory located about 50m from the station entrance.
(Thank you Brian!)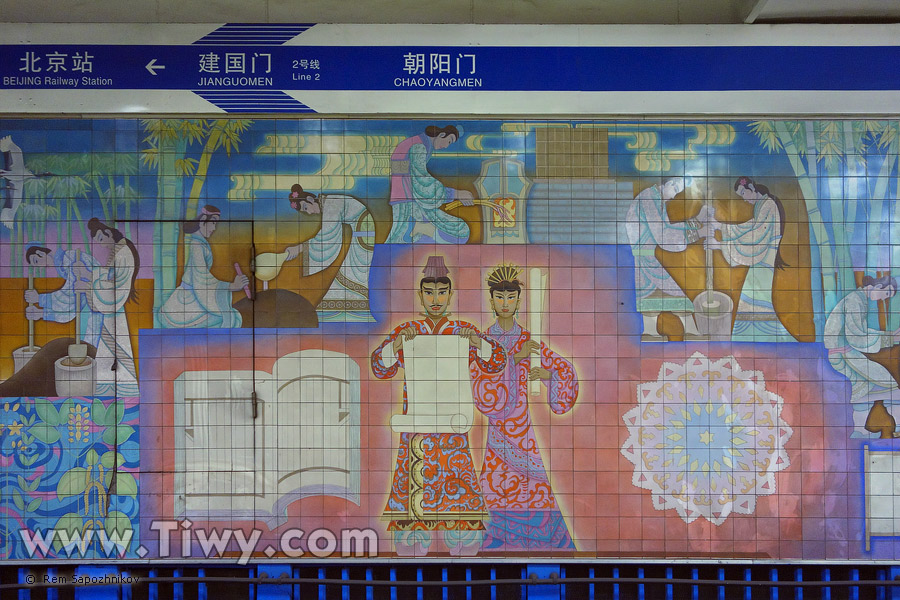 Chaoyangmen station (朝阳门站 - Cháoyángmén zhàn).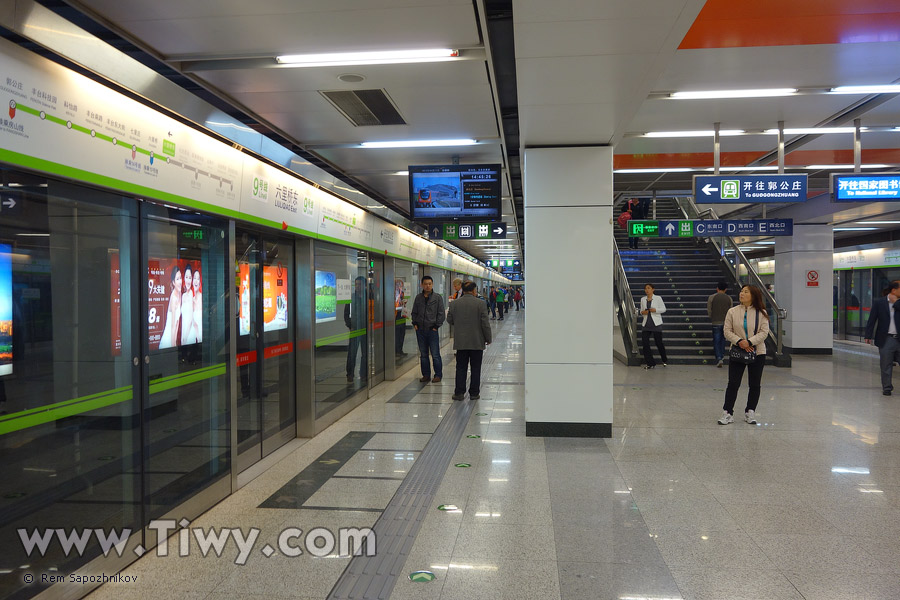 ...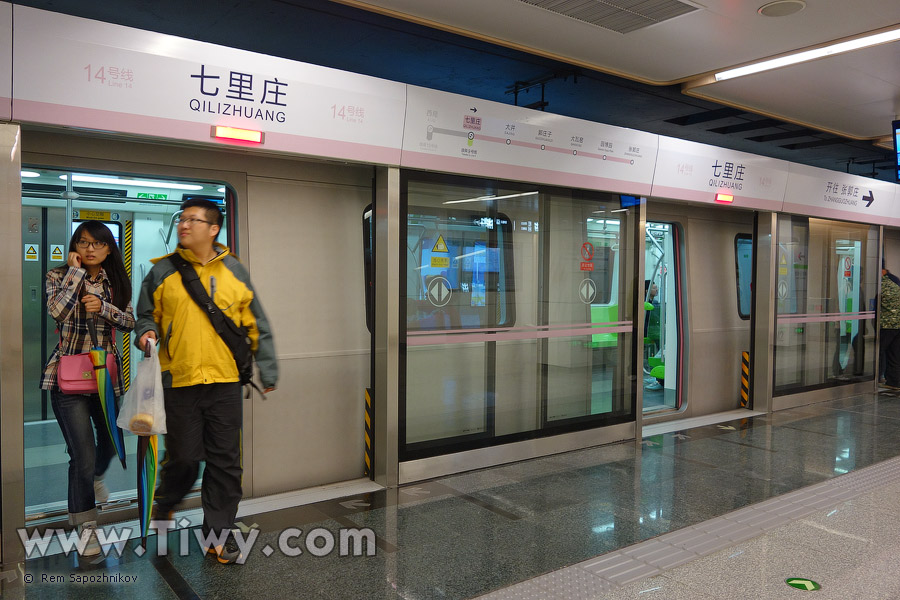 Qilizhuang station (七里庄站 - Qīlǐzhuāng zhàn).
Continuation of the story >>>>>
Walking around Beijing