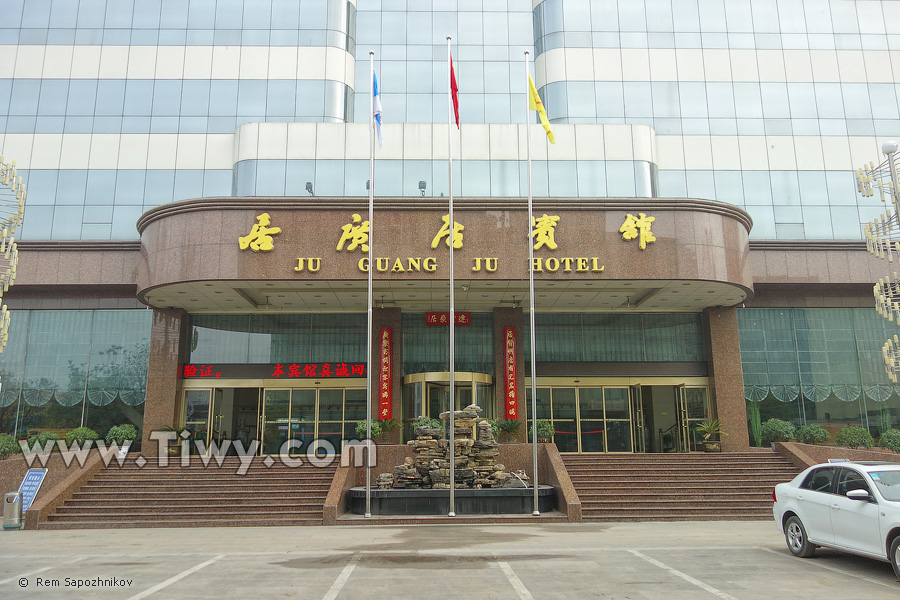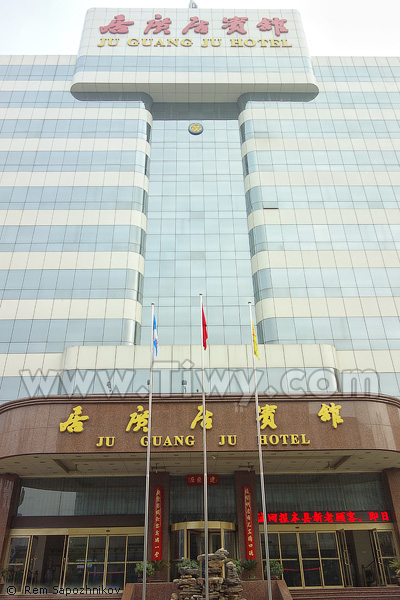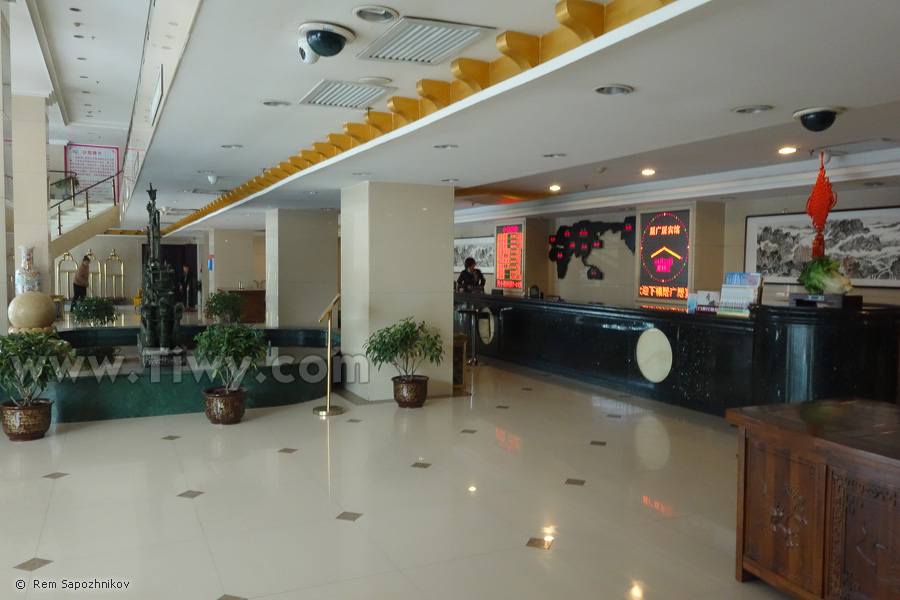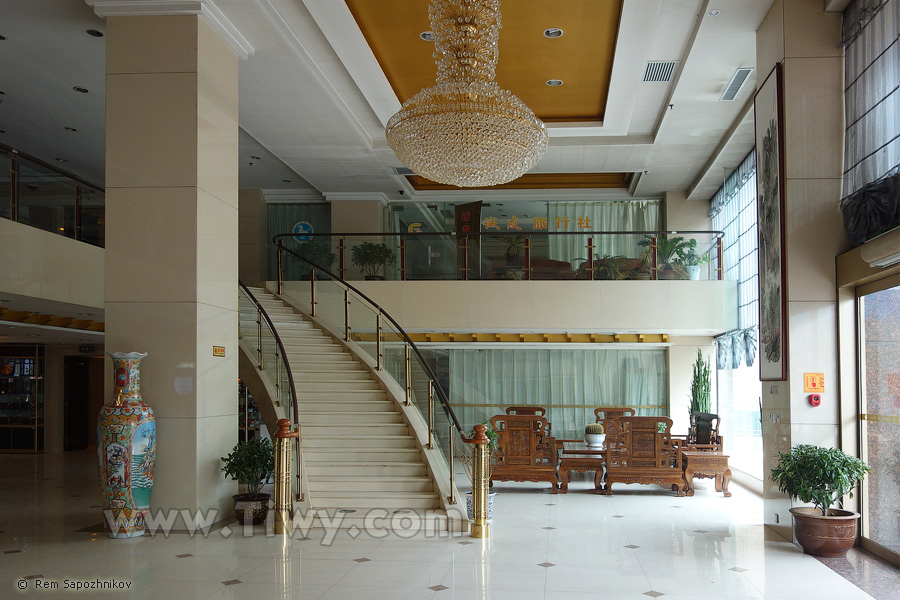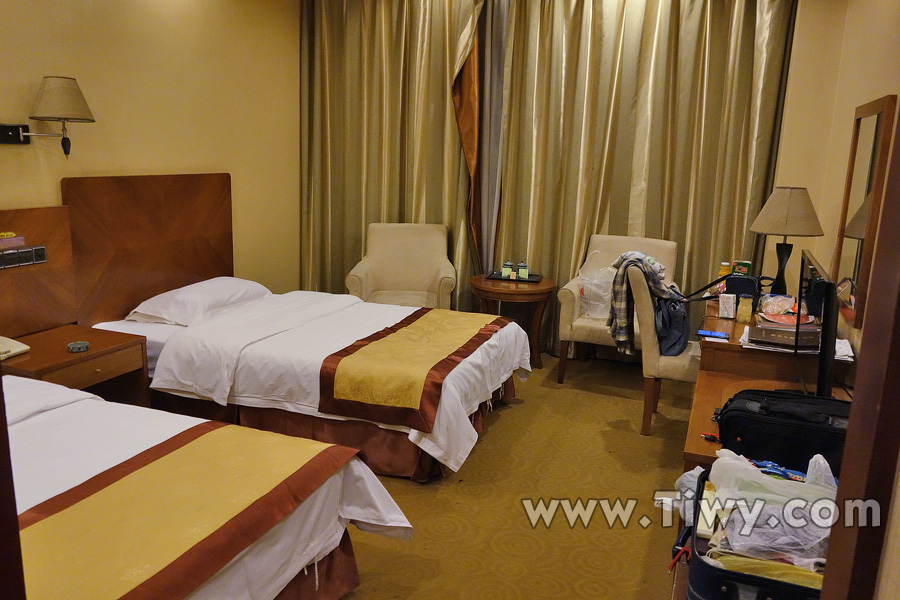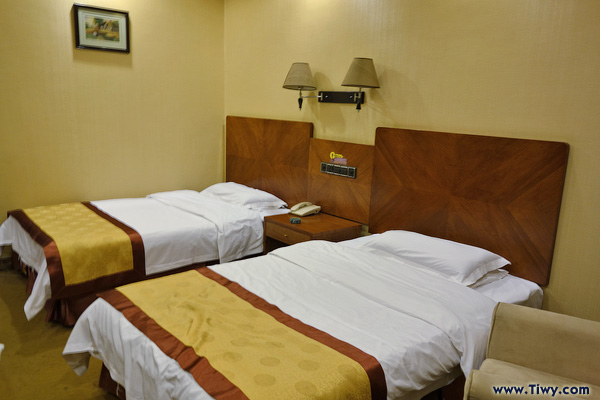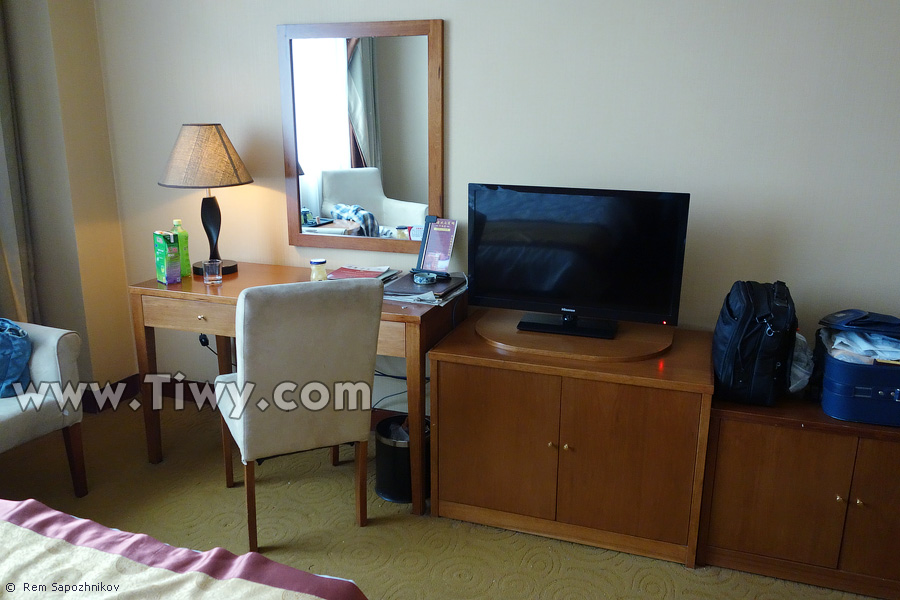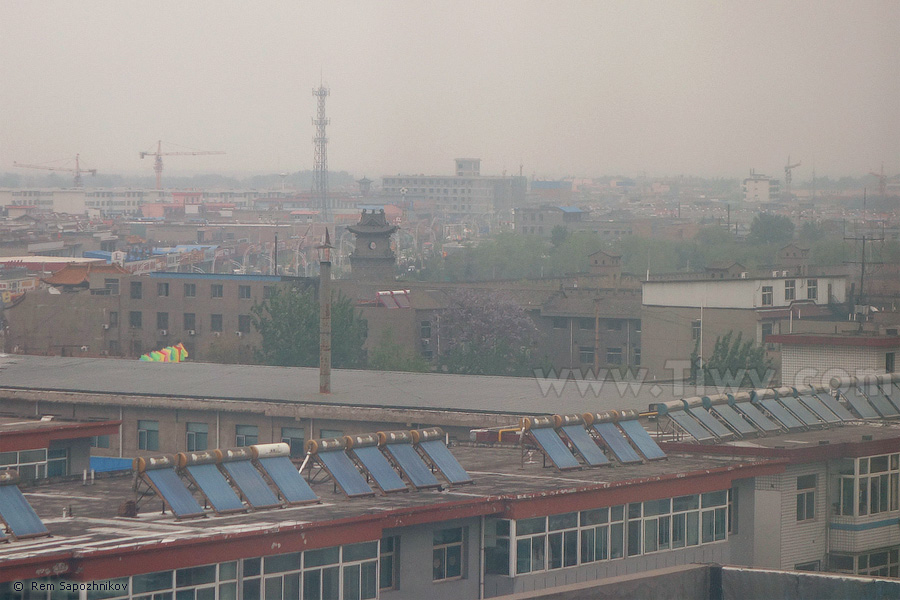 From the corridor window one can see walls of the Old Town.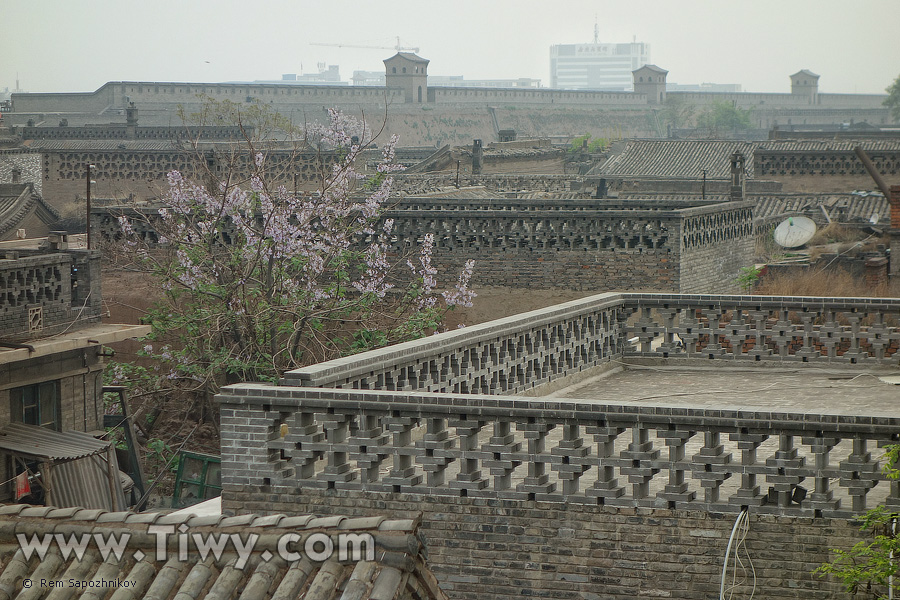 That is how the hotel looks like from the far southern section of the town wall.
This means that from half of the hotel rooms you can see the Old Town.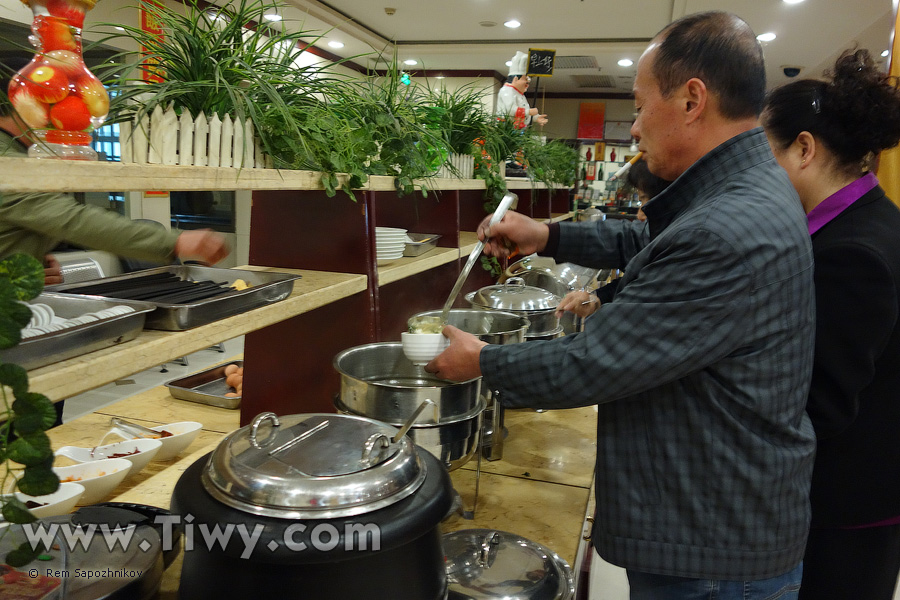 Ban on smoking in public places came into force in China in 2011, but stubborn smokers do not want to change their habits. One morning in the hotel dining room, this man with a cigarette in his mouth quietly put his own food.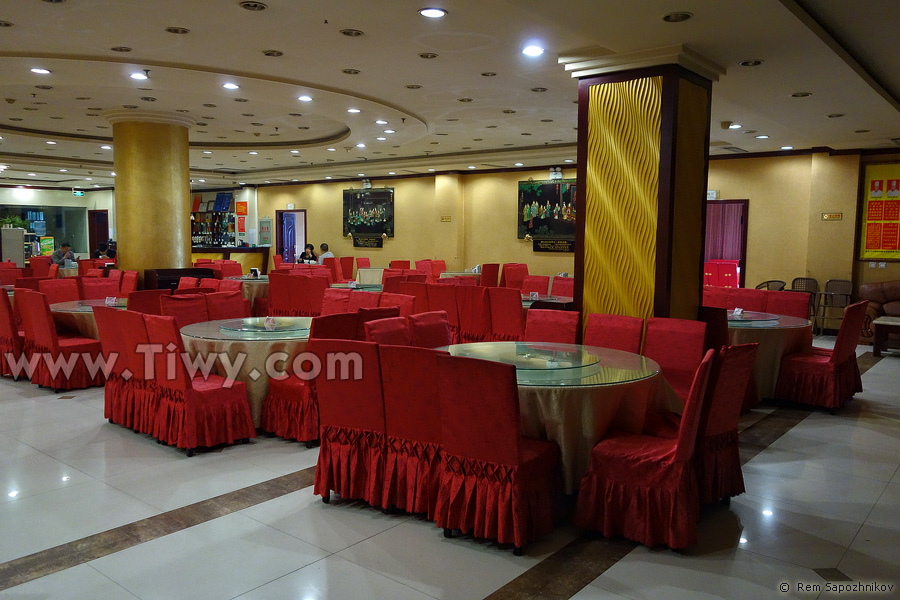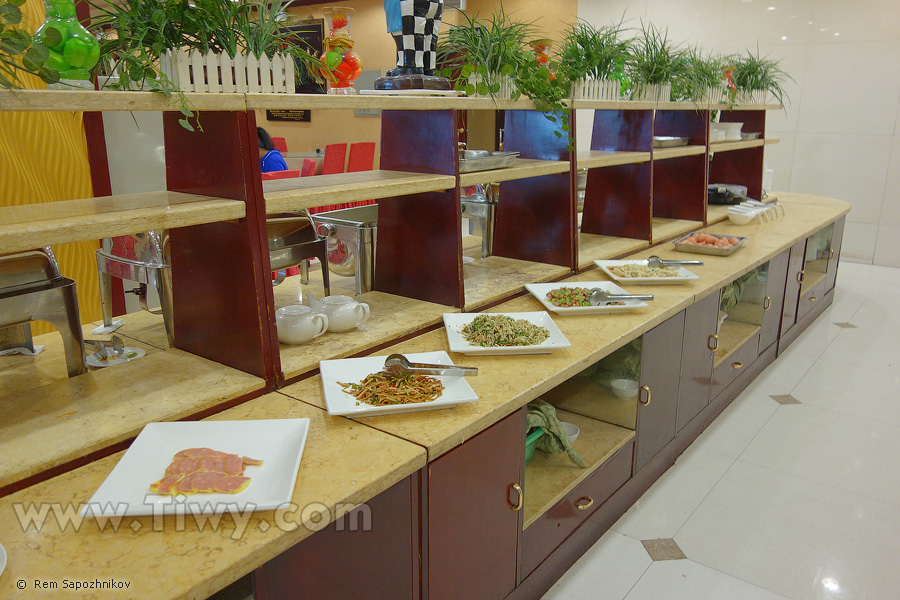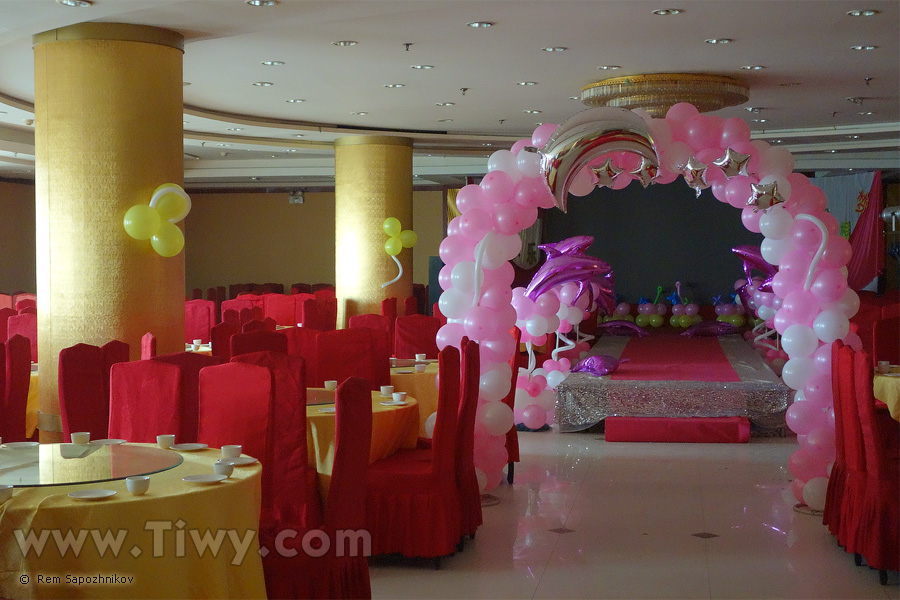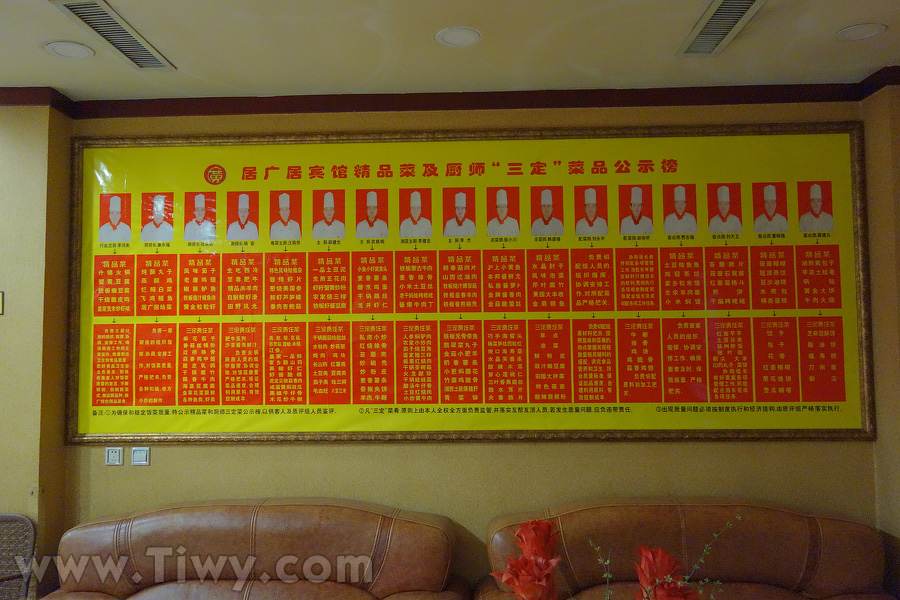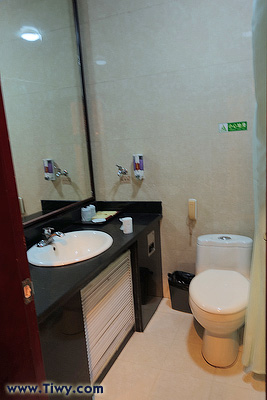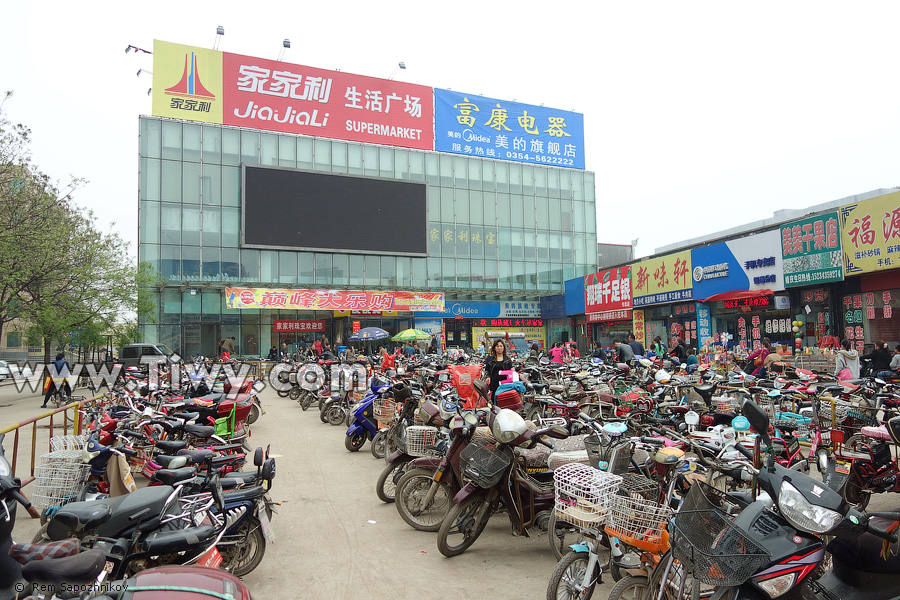 Right in front of the hotel there is a wonderful supermarket, which is very convenient.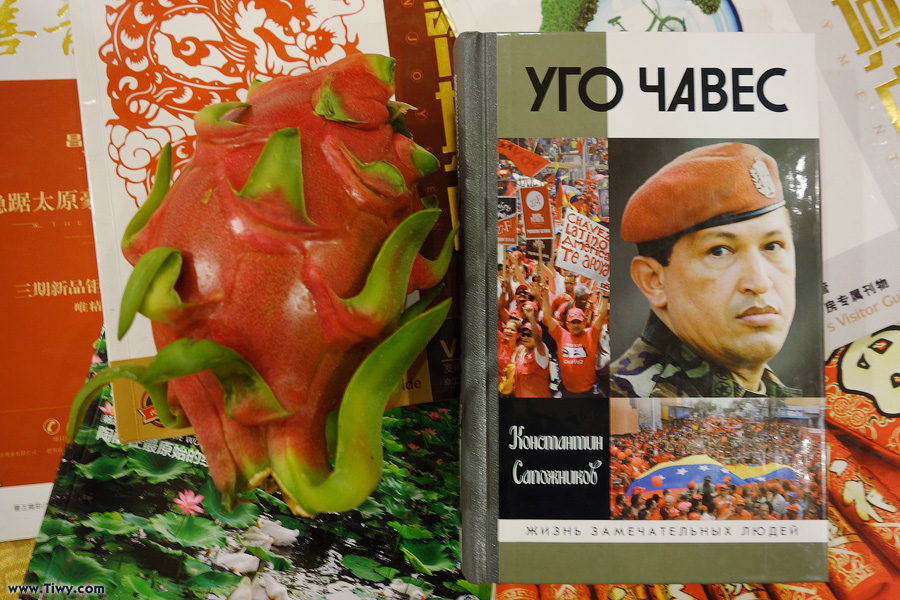 At the supermarket, I bought a dragon fruit the size of a book.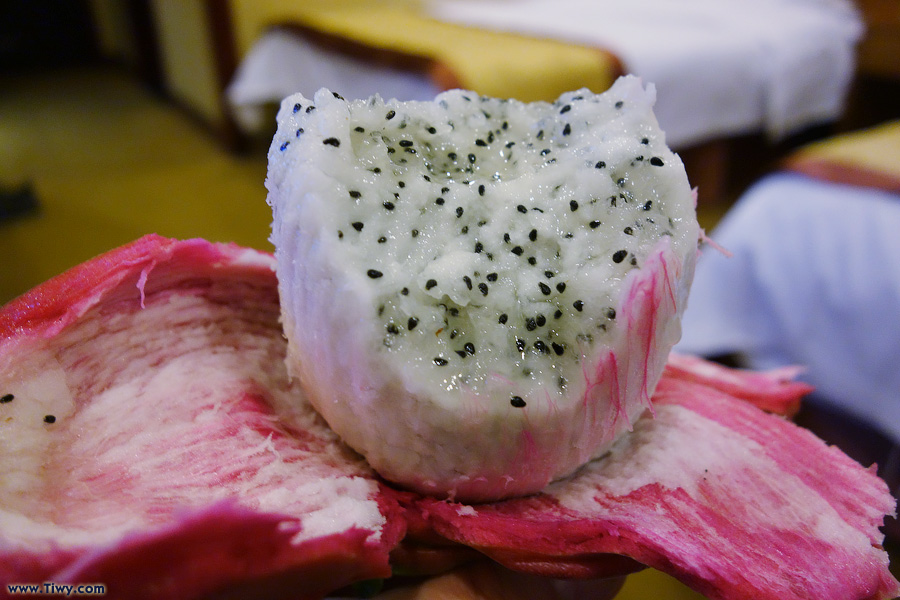 Continuation of the story >>>>>
Pingyao: Railway station