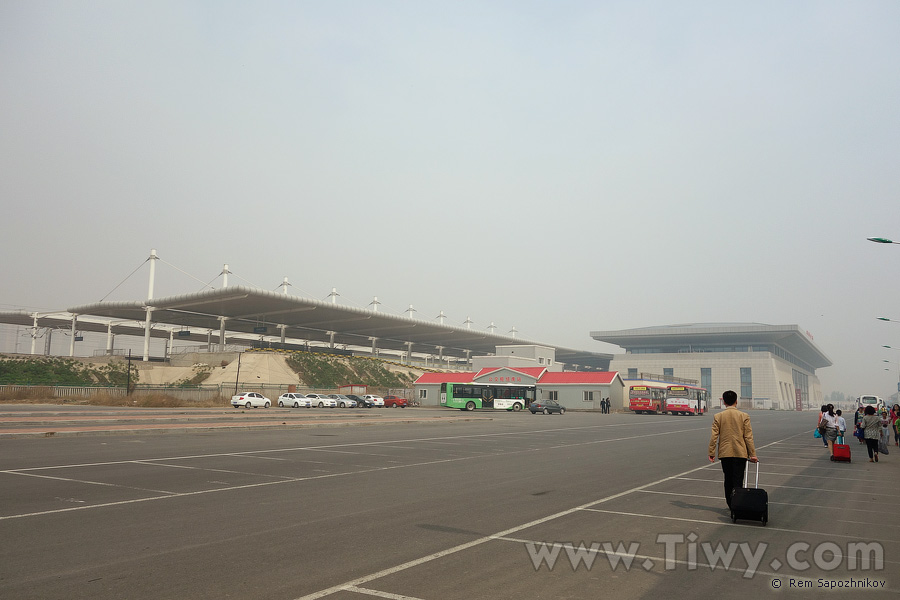 Unlike other cities, where I was, a taxi at the station is organized in a strange way. Taxi drivers are intercepting arriving passenger on the square in front of the station, where the parking is prohibited. Leaving passengers are dropped off in front of a huge parking lot. It's necessary to walk too far. Local taxi drivers stubbornly refuse to use taximeters, when it comes to getting "to and from" the station. Their fare is 20 yuan. In other rides throughout the city the taximeter was used.

...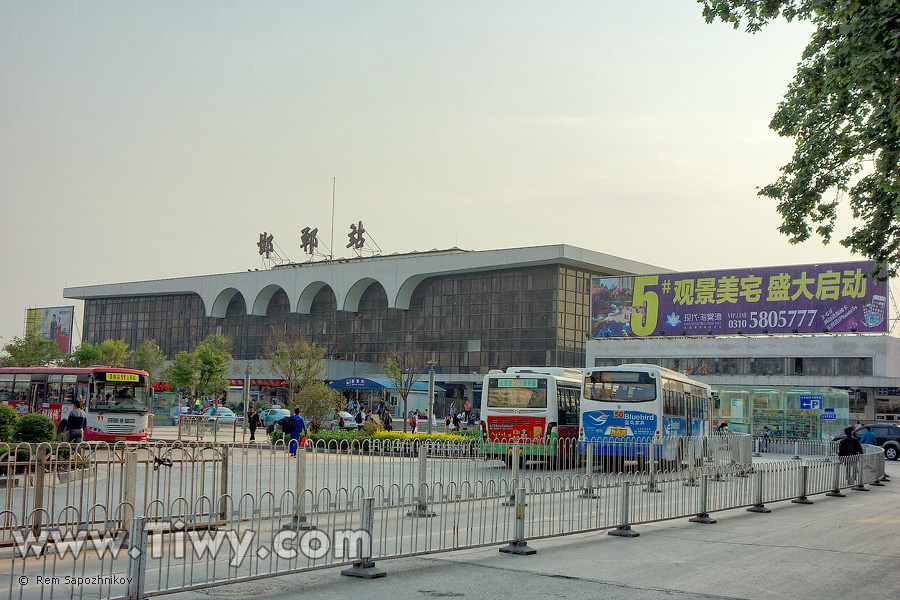 Old railway station of the city, now it is sometimes called the West station.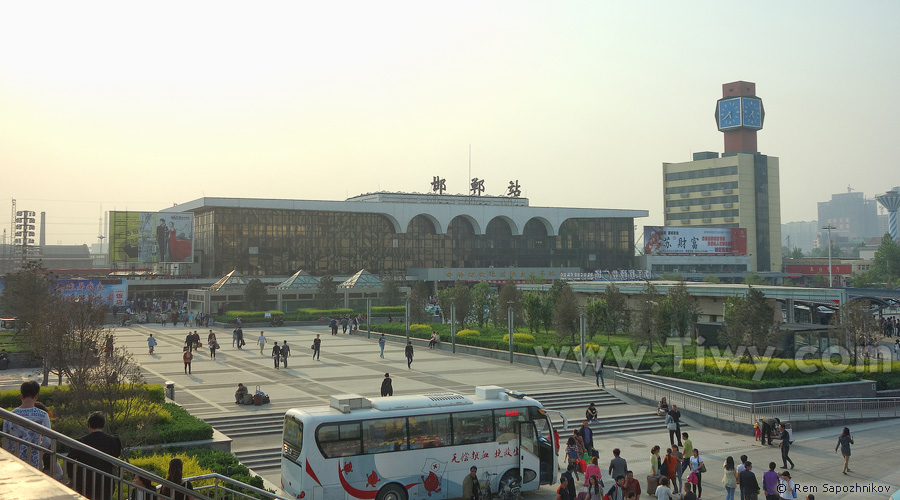 The first station was built here back in 1903.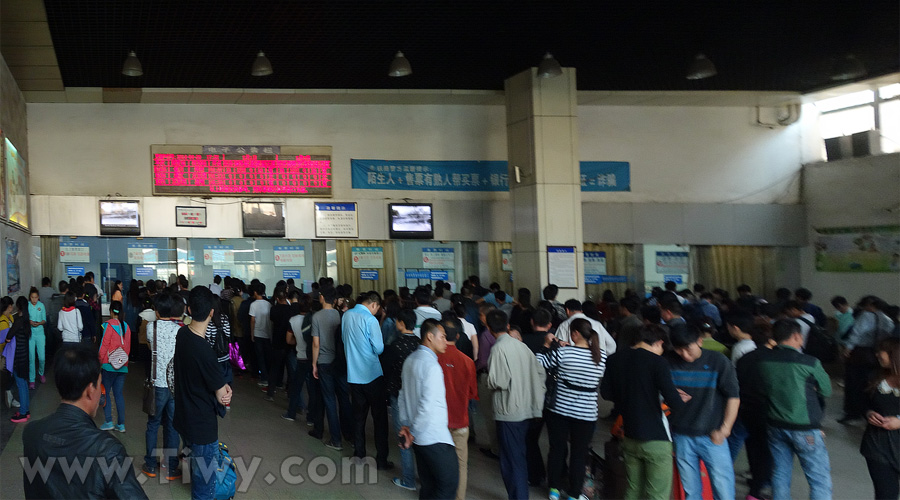 Hype before the May holidays. In 2014, 1st, 2nd and 3rd of May were days of rest.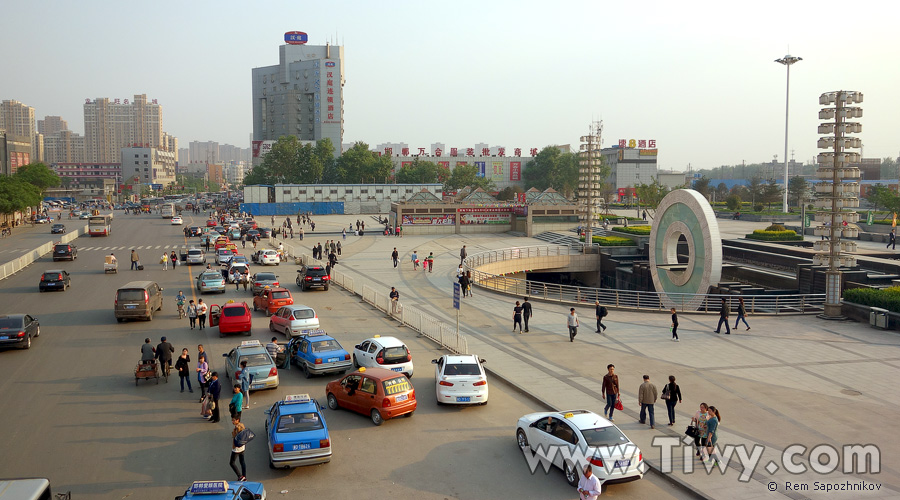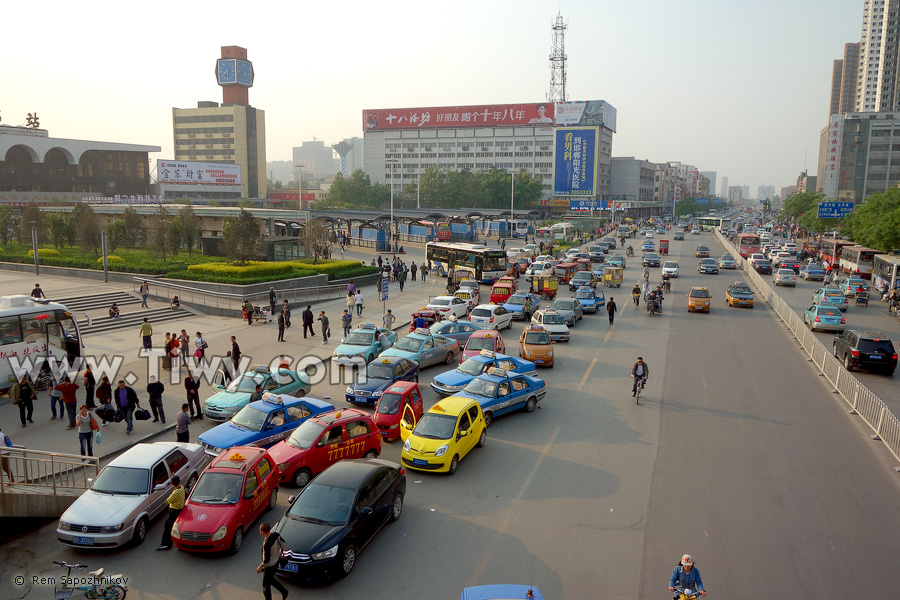 In front of the old train station there is a bus station and chaotic parking of taxi drivers.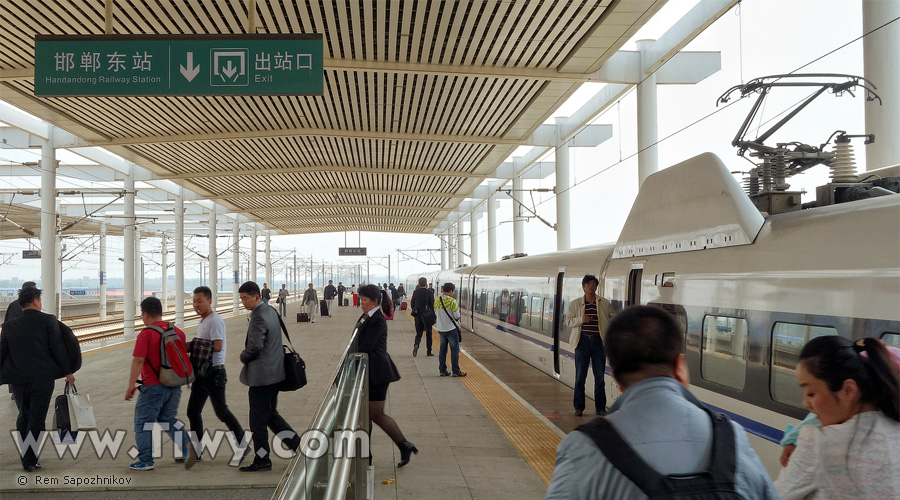 Ticket cost for a train G5208 to Beijing was 209 yuan (1233 roubles or 34 USD), travel distance is 456 km, journey time 2 hours 35 minutes . Apparently, this is some additional train for holidays. In the everyday schedule there is no train with this number. Average travel time by train from Handan to Beijing is 2 hours and 5 minutes. On one of the stations on the way to the capital we have stopped for a long time to let pass forward another train going in the same direction to Beijing.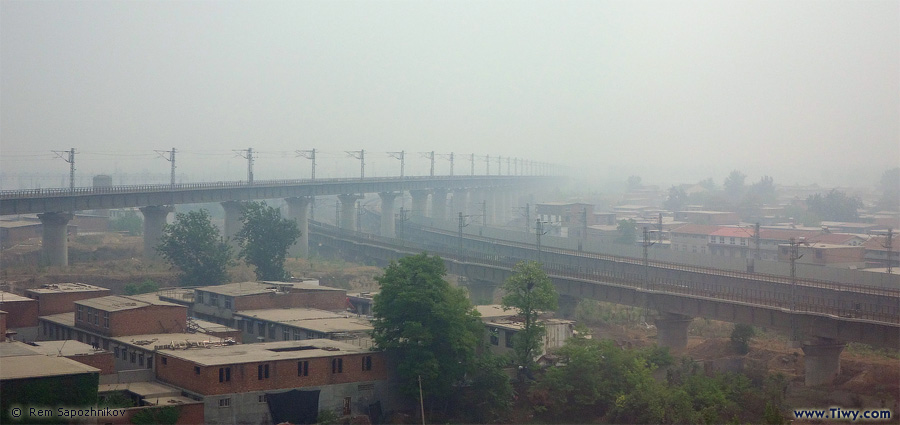 This is not a fog, this is a smog.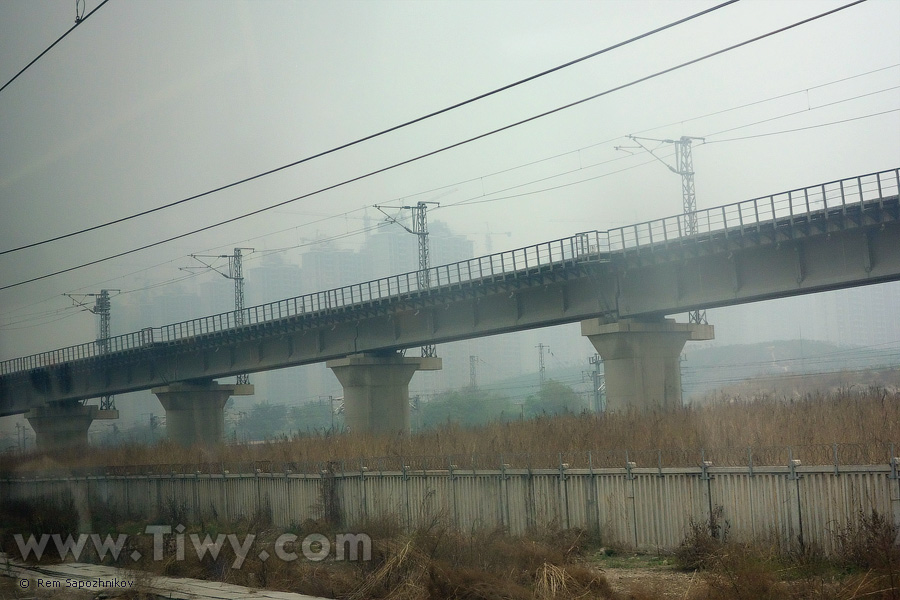 ...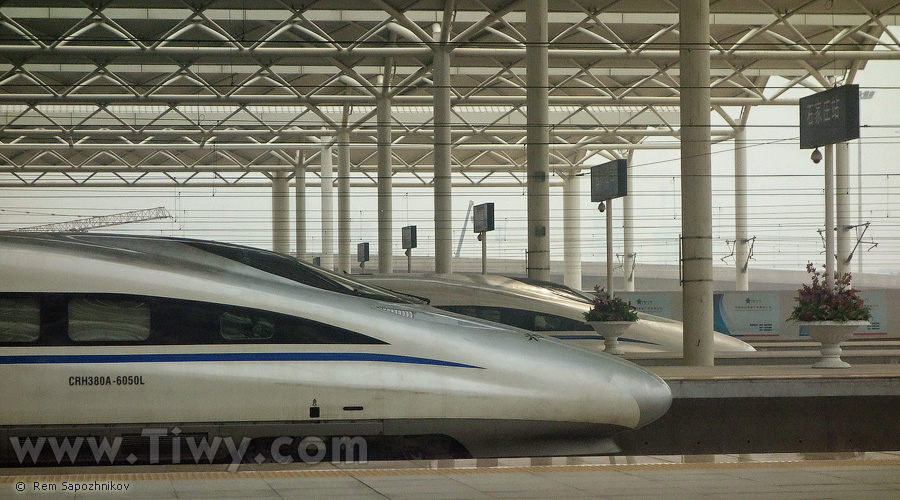 At the railway station of Shijiazhuang city, capital of Hebei Province.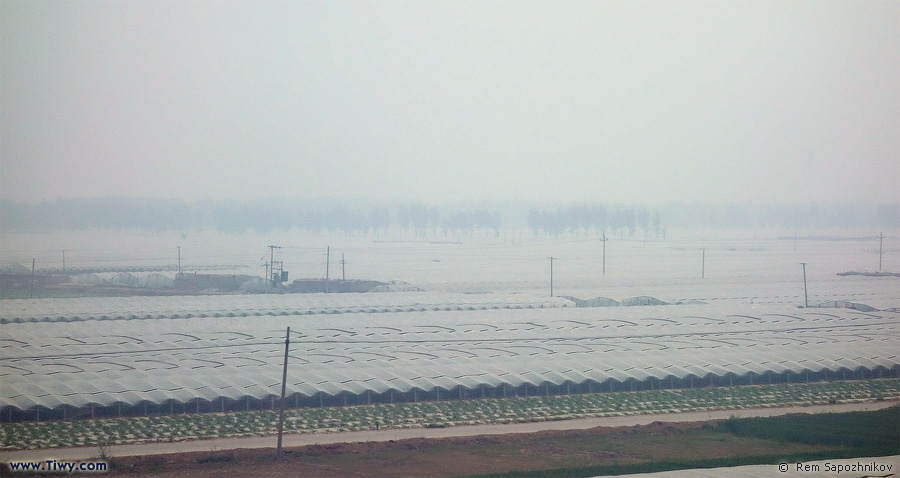 Endless greenhouses in the vicinity of Beijing.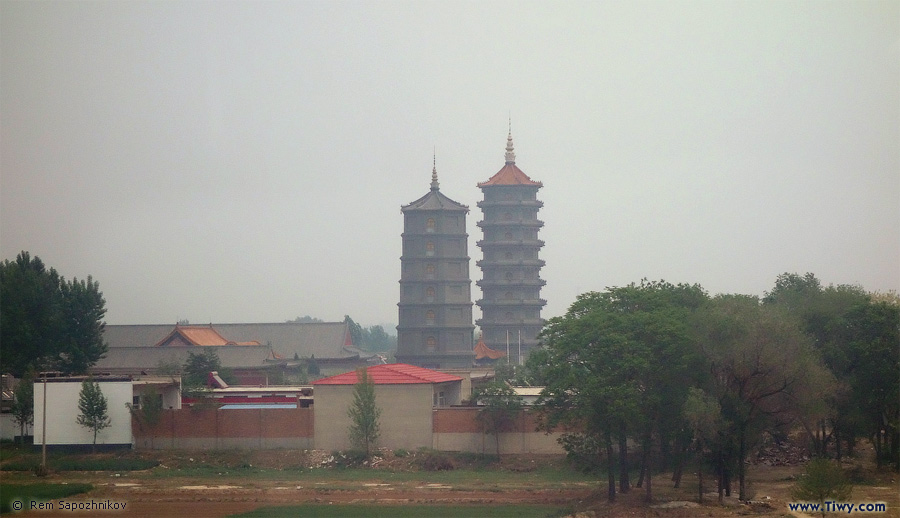 ...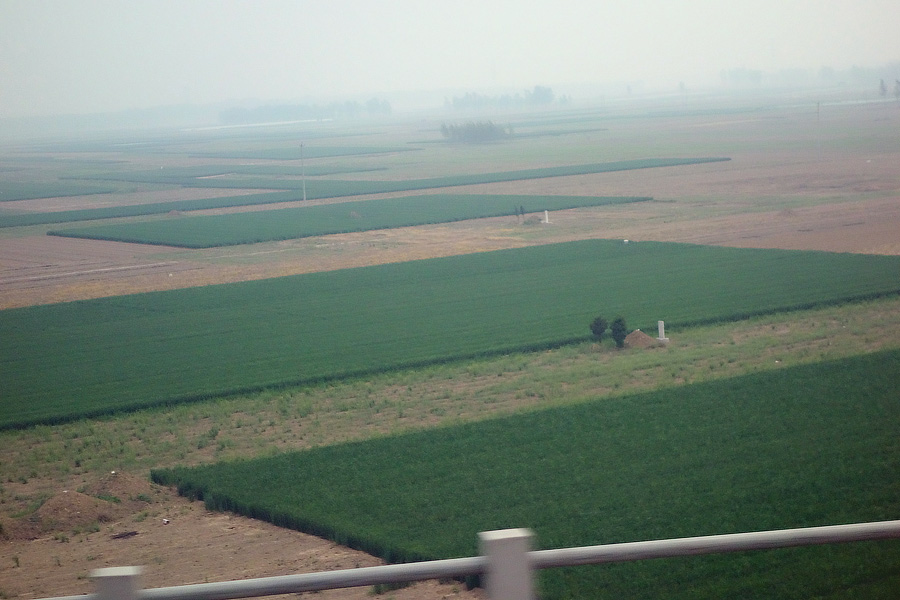 ...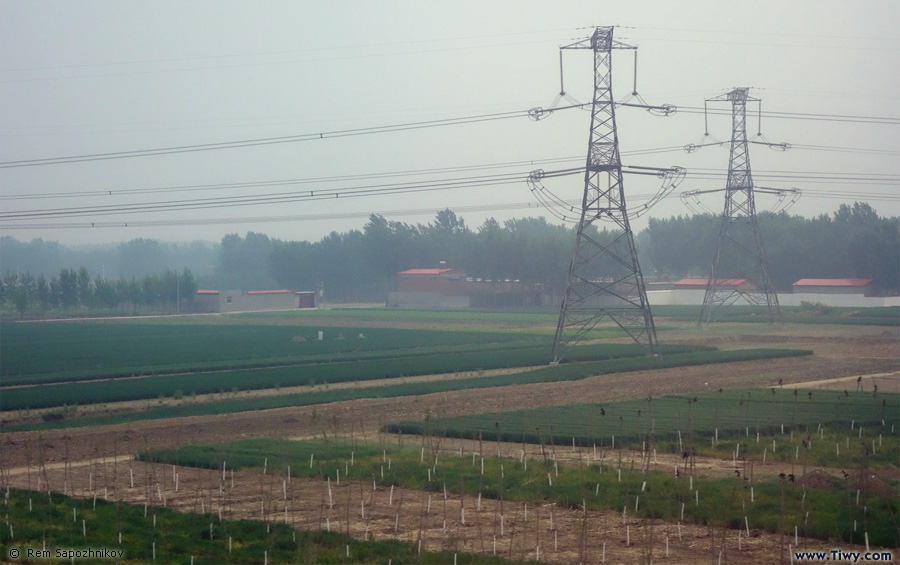 ...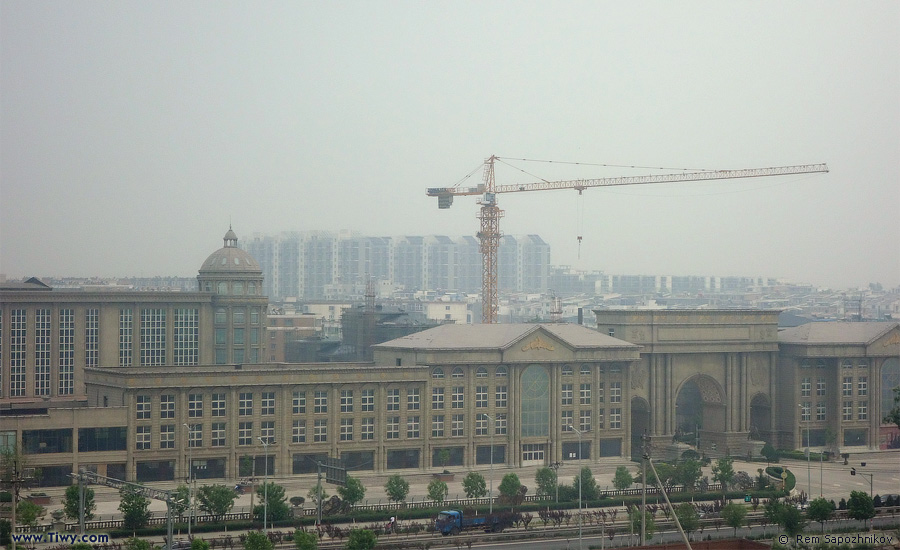 ...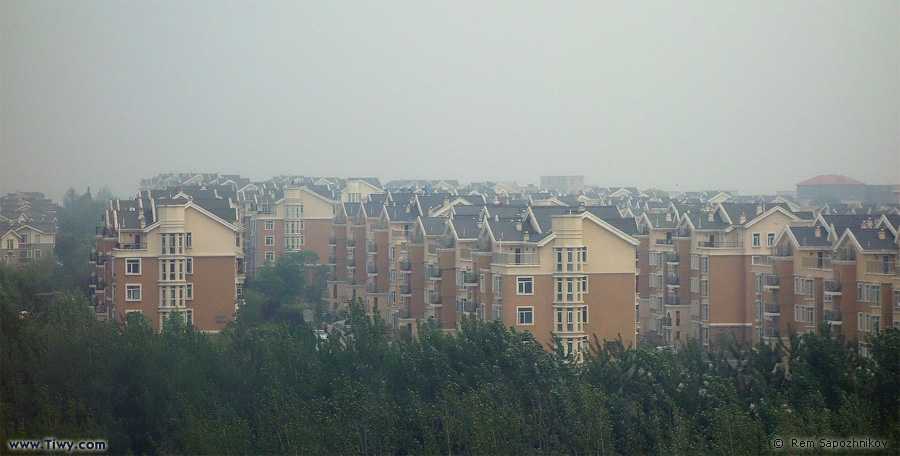 The outskirts of Beijing.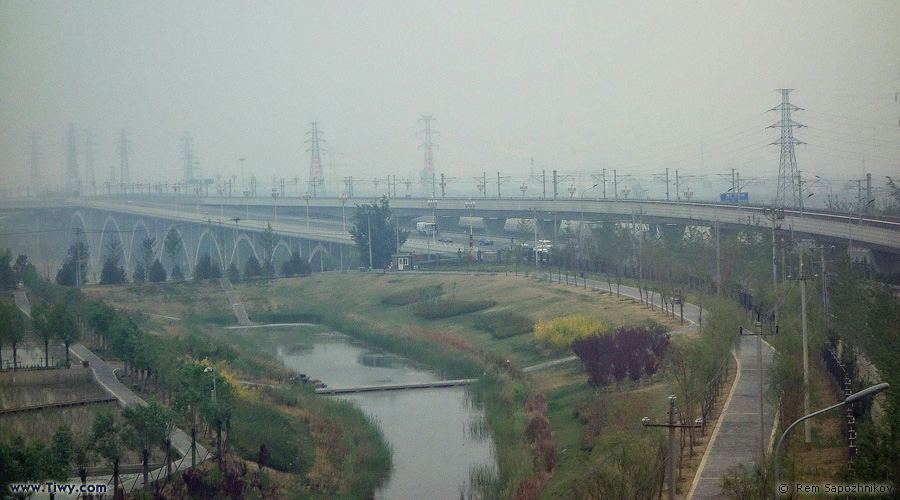 The Lugou Bridge is situated very close to these modern bridges. In the next section about Beijing a separate page with photos will be devoted to the Lugou Bridge.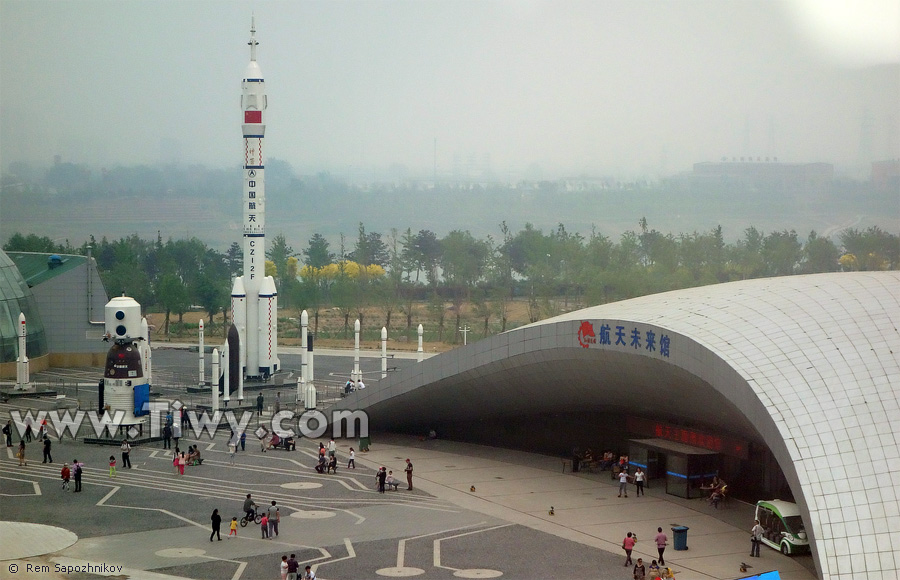 Garden Expo Park in Beijing. This square is given to aerospace achievements of China.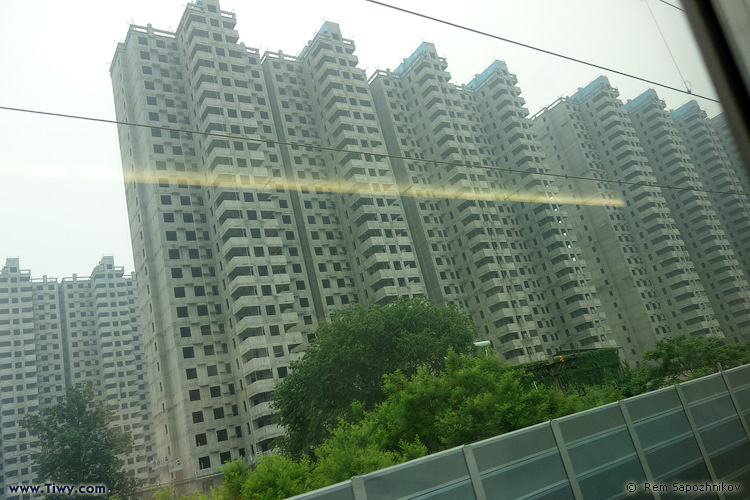 Spooky skeletons of Beijing new buildings.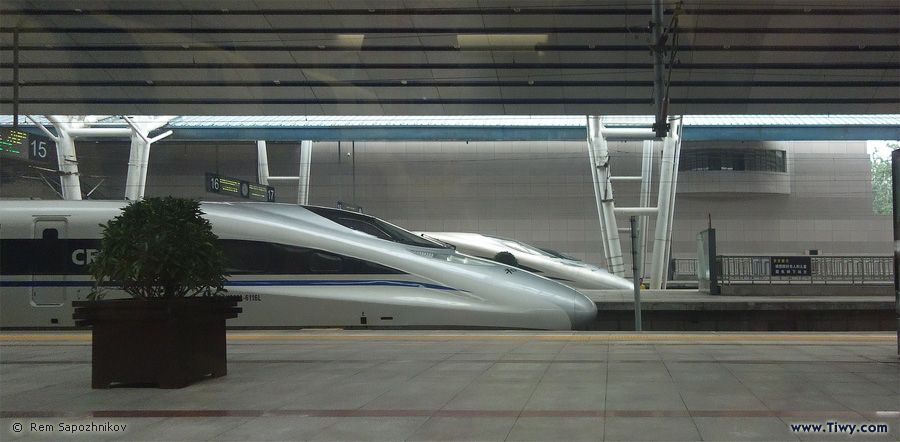 Beijing West Railway Station. I will have a separate page with photos about it in the next section of my story.
Continuation of the story >>>>>
Beijing, China's capital