Mianshan Mountains, part III: Baishu Mountain
In about 15 minutes, I reached the terminal stop of the tourist bus route. Most tourists come here for the sake of the Shuitaogou valley

(水涛沟 - Shuǐtāogōu)

, to enjoy the many cascading waterfalls and mountain streams, hidden away in the woods and rocks.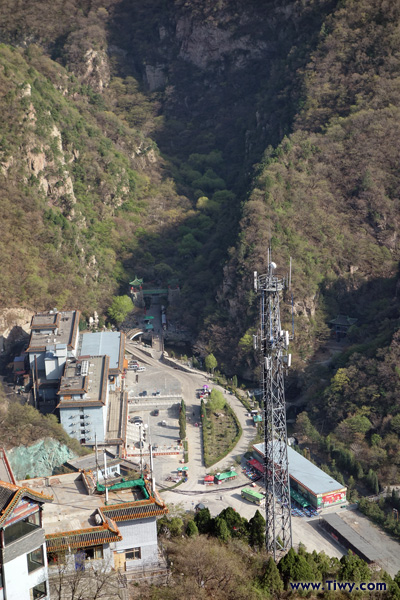 I decided to climb the Baishu

(柏树 - bǎishù)

Mountain, whose name translates as Cypress Mountain.