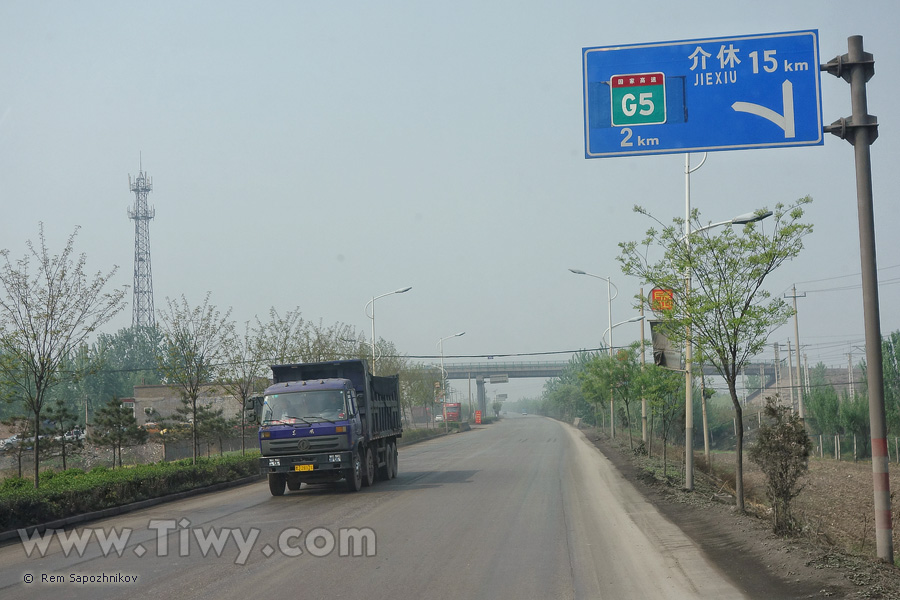 Road from Pingyao to Jiexiu.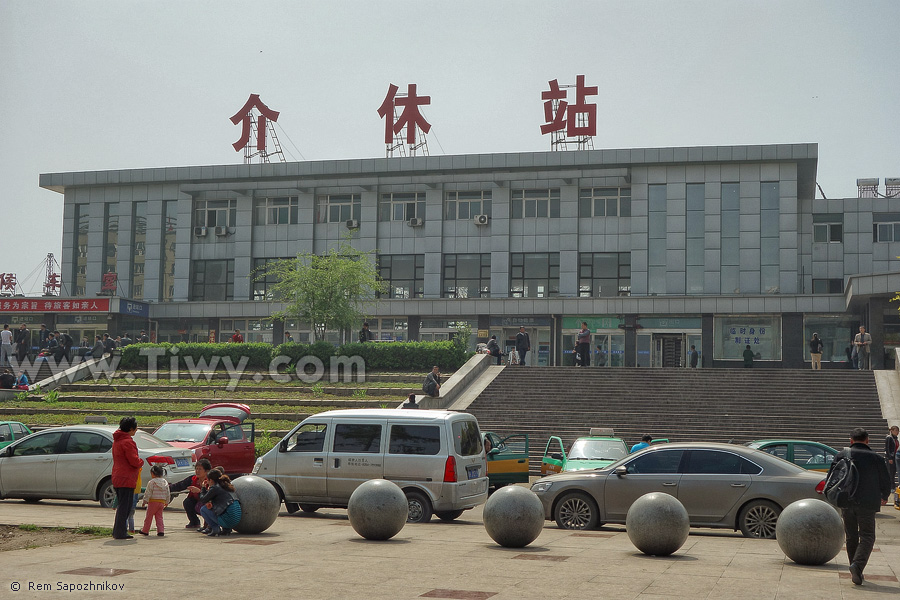 Railway station of Jiexiu.
Somehow, at the bus station there were no buses to the mountains, I learned at the ticket office. One of the taxi drivers was going after me and offered to take me to the Mianshan Mountains for 50 yuan. But I did not go with him, because I read somewhere that there were buses that go from the train station, which is approximately at a 10-minute walk from the bus station. A police officer in front of the railway station explained that the bus (or buses) are in the morning, it seems, at 9 o'clock. Therefore, there was nothing to do but go to the mountains by taxi. The clock already showed 11 a.m.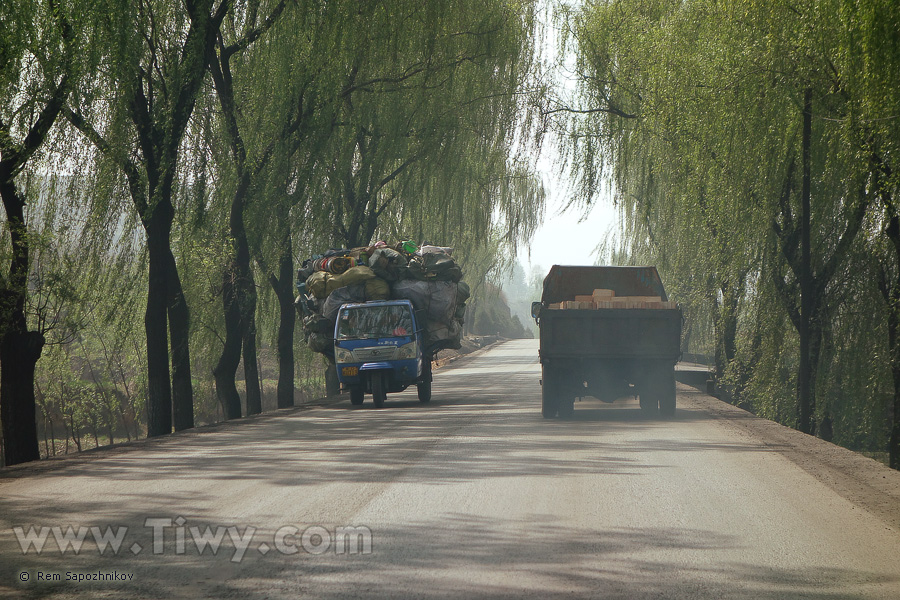 For about 30 minutes on such a road the taxi driver took me to the tourist center at the foot of the mountains.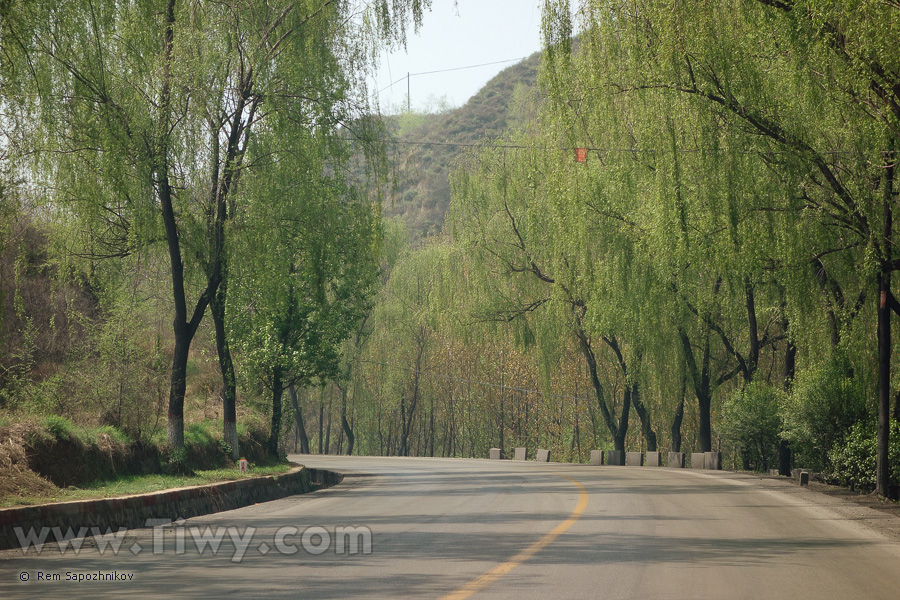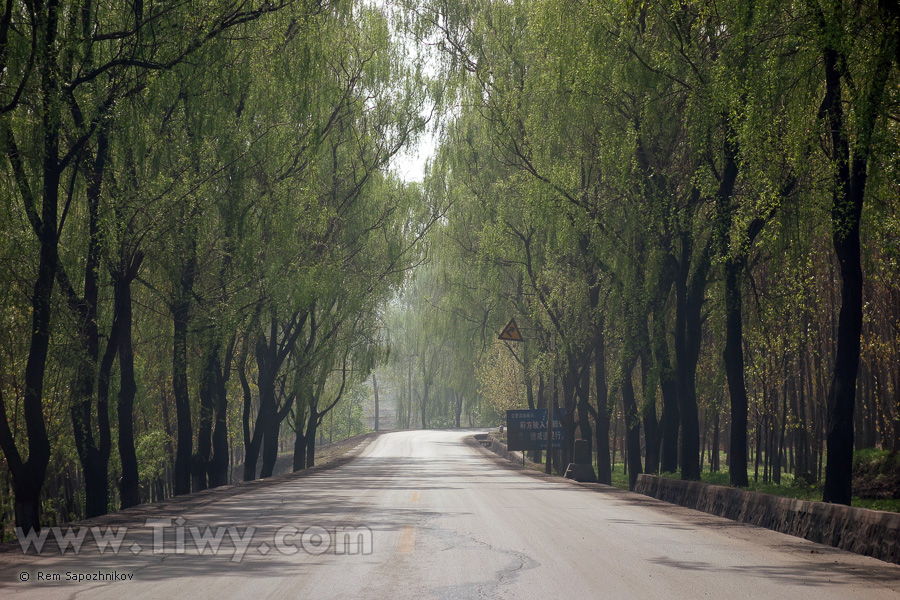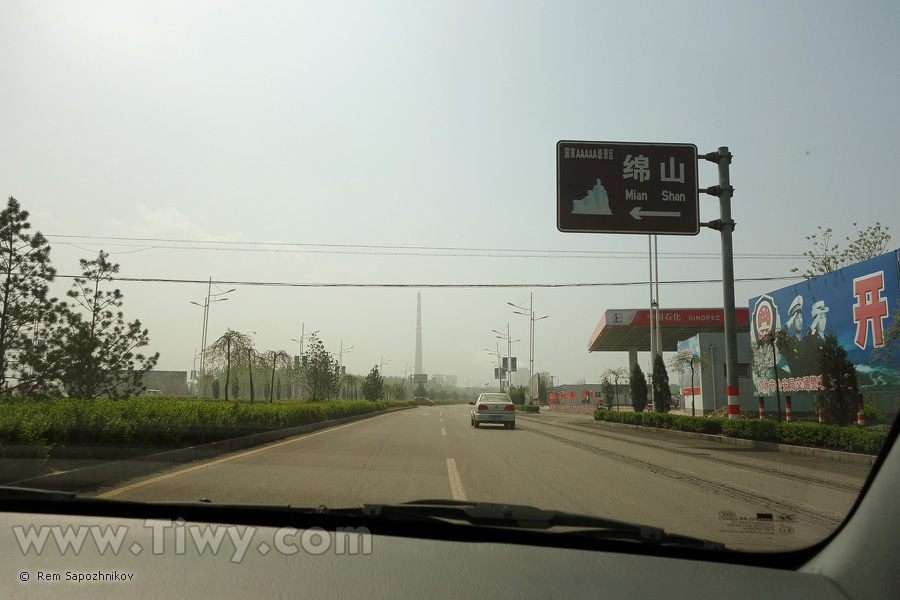 ...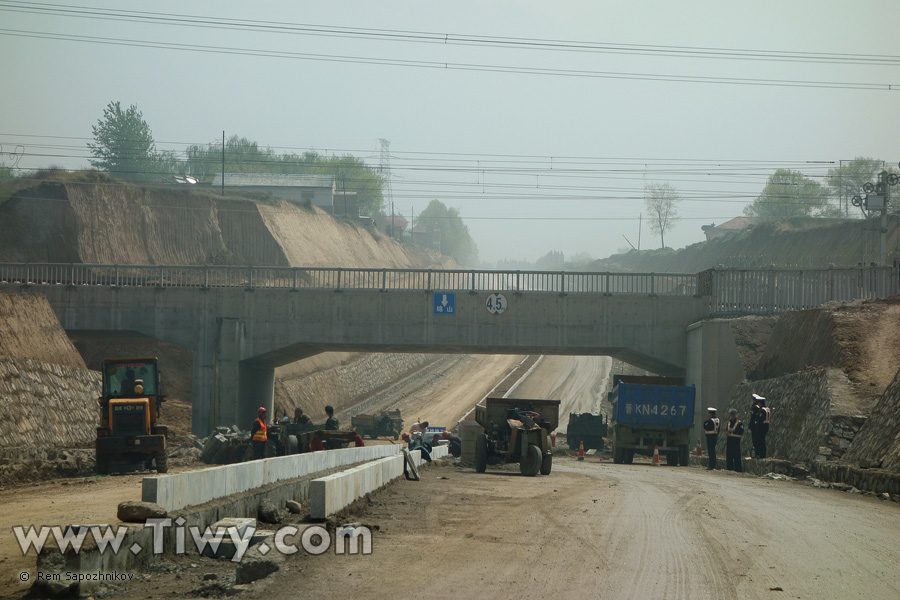 Passing the railway line for high-speed trains.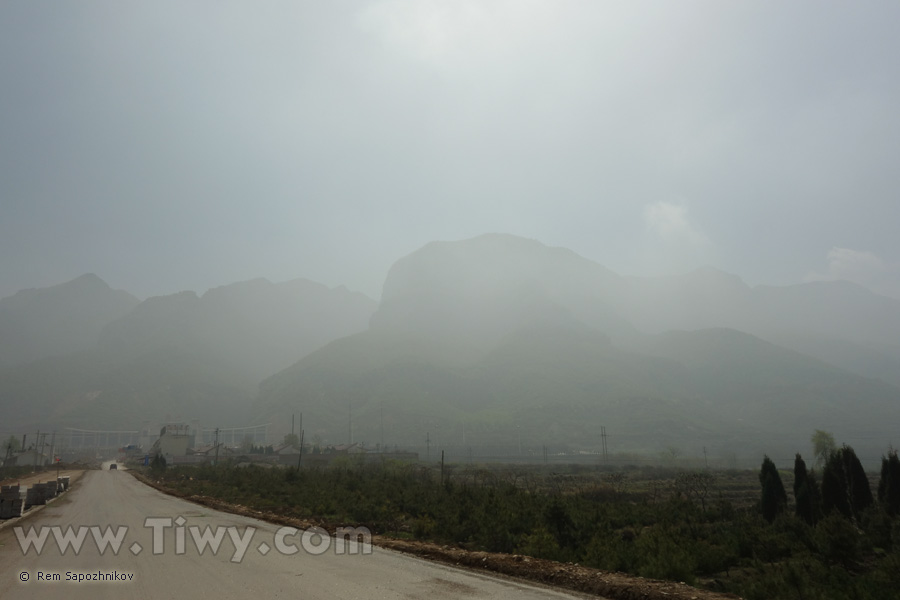 The mountains show through light smog.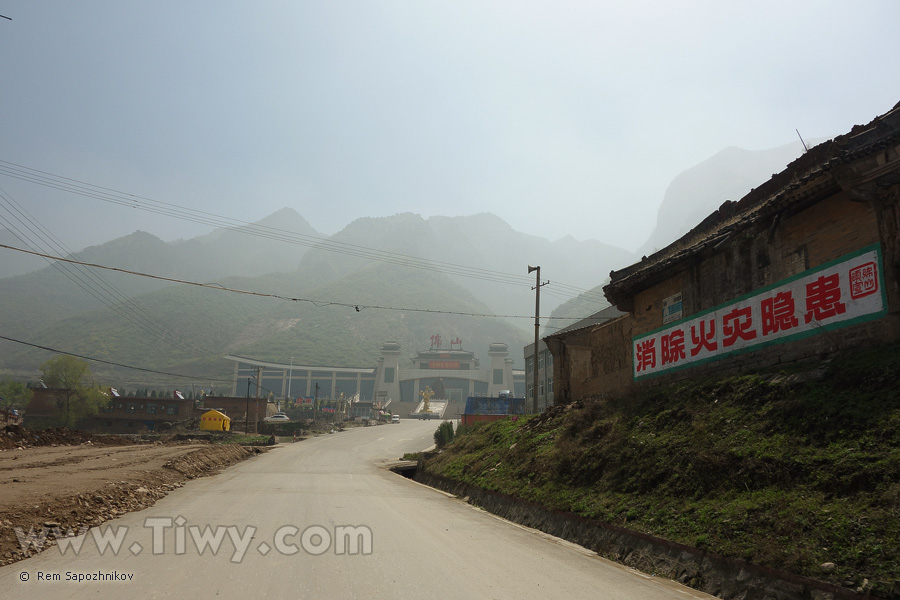 Tourist Centre is already visible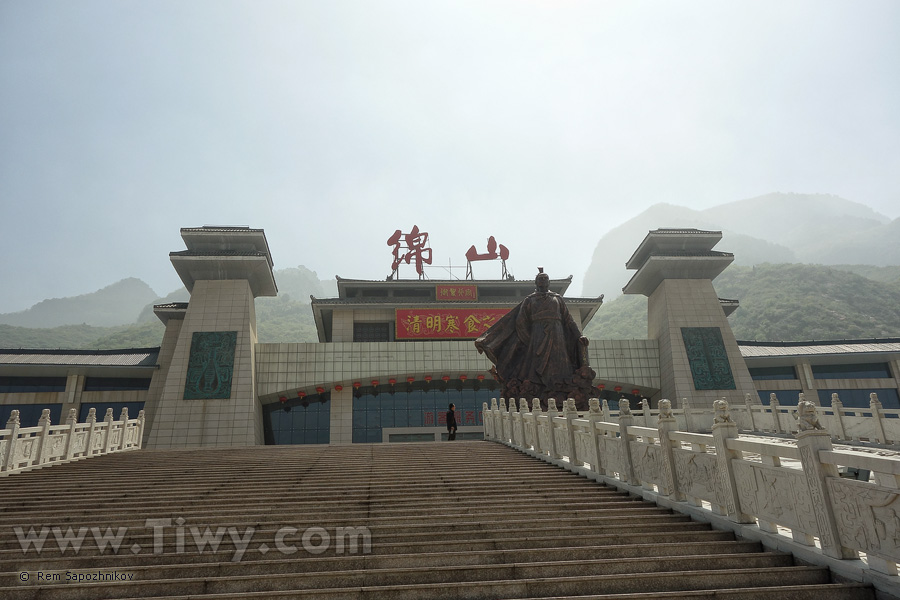 I'm in the place.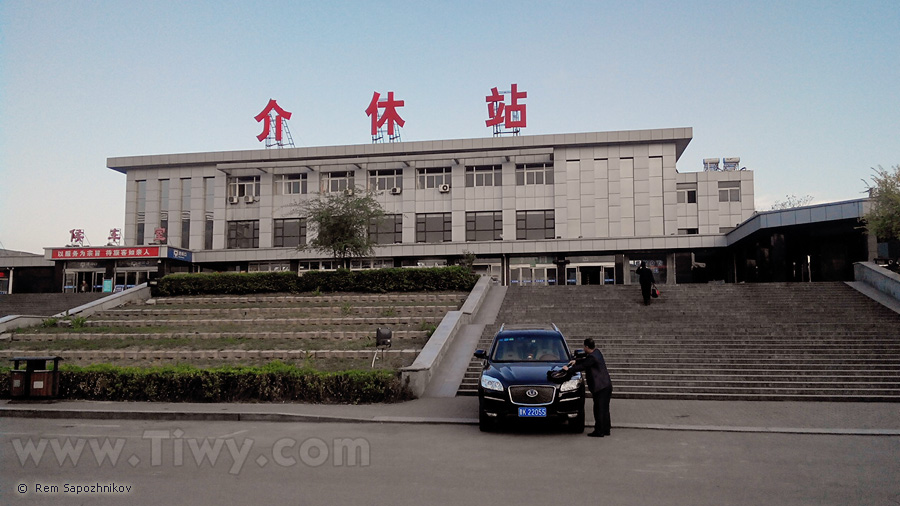 I returned back to the Jiexiu city on a shuttle bus for 20 yuan. At the station, I bought a ticket on a passing train to Pingyao and went to explore the nearby streets.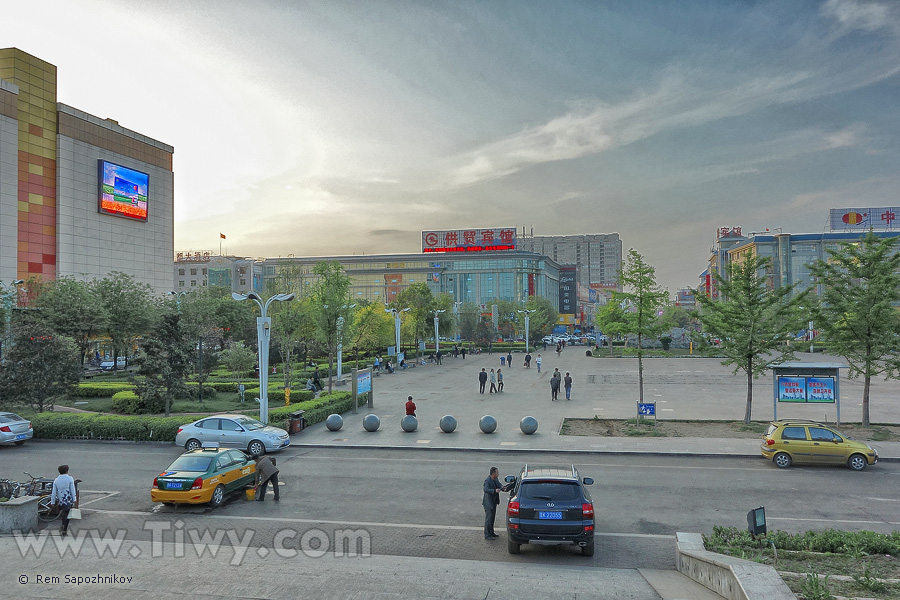 Square in front of the station.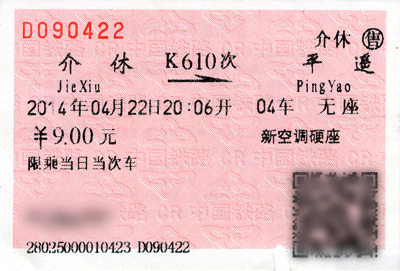 Train ticket for the sitting coach without a seat place.
Continuation of the story >>>>>
Jiexiu city