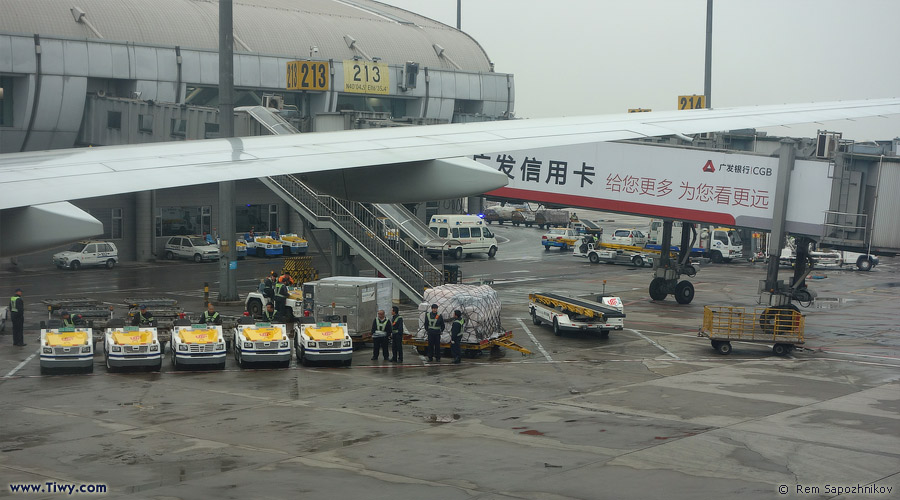 Terminal 2 started to operate on November 1, 1999.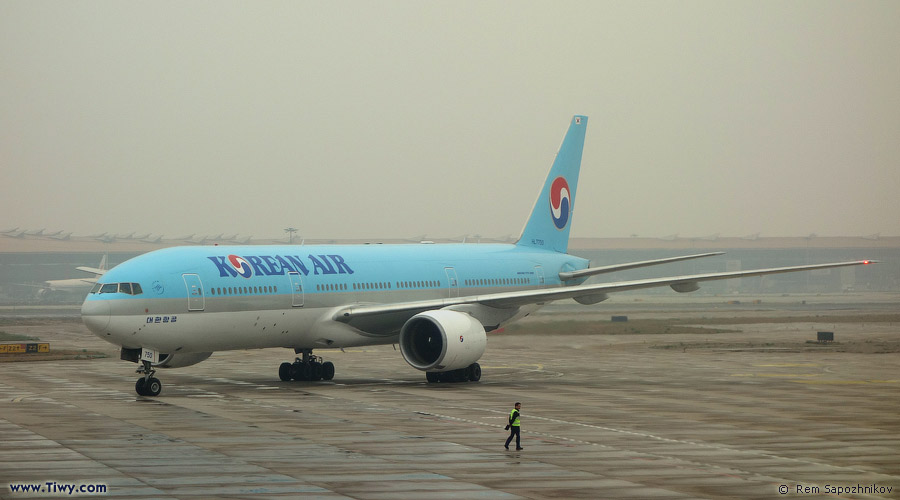 While the plane is parking and impatient passengers have already jumped up, you can take a window seat and take some pictures. Korean Air, Boeing 777-200ER, HL-7750.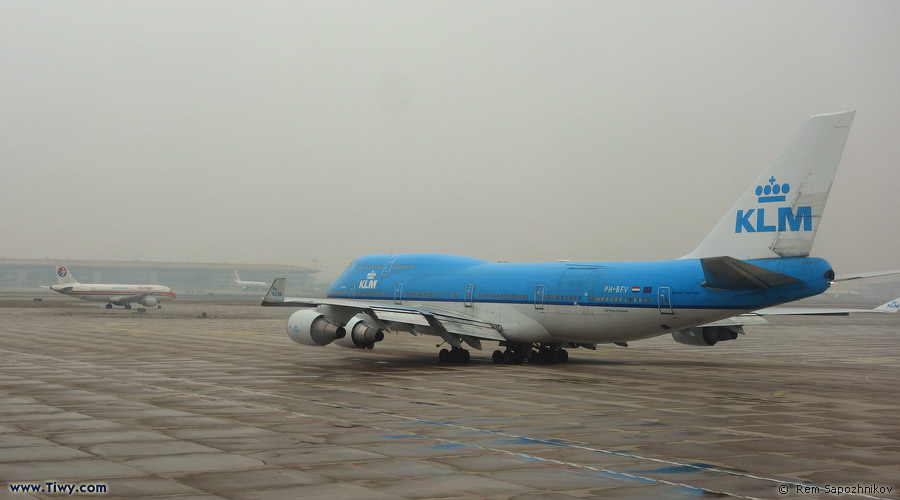 KLM, Boeing 747-400 PH-BFV "Vancouver".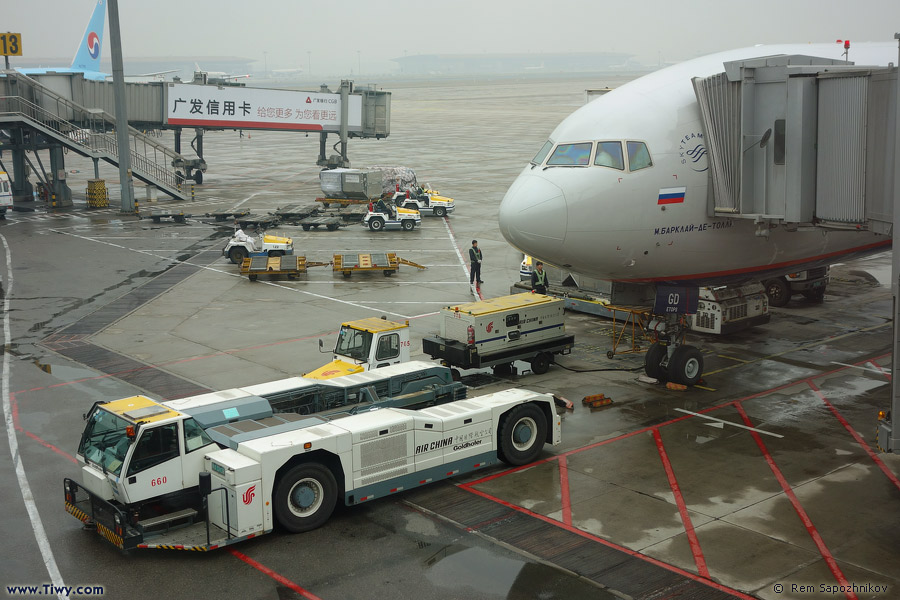 My plane. Aeroflot, Boeing 777-300ER, named in honour of Barclay de Tolly.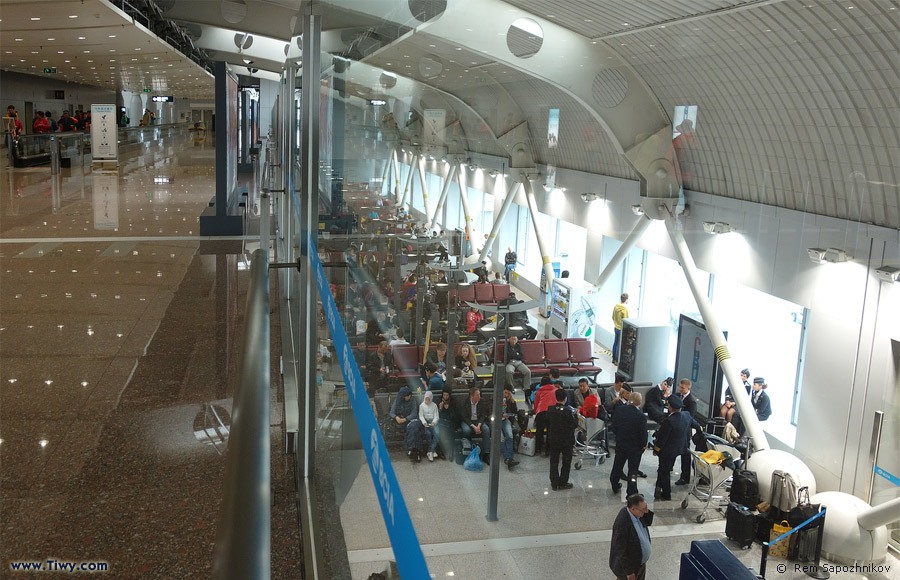 There is a departure lounge at a lower level. Passengers are waiting for their flight.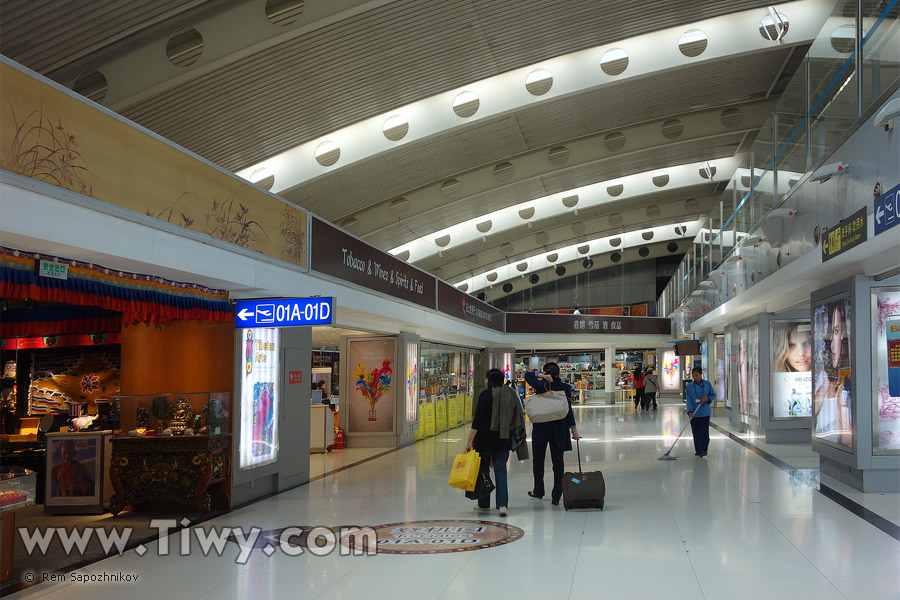 Duty free shops in the departure area.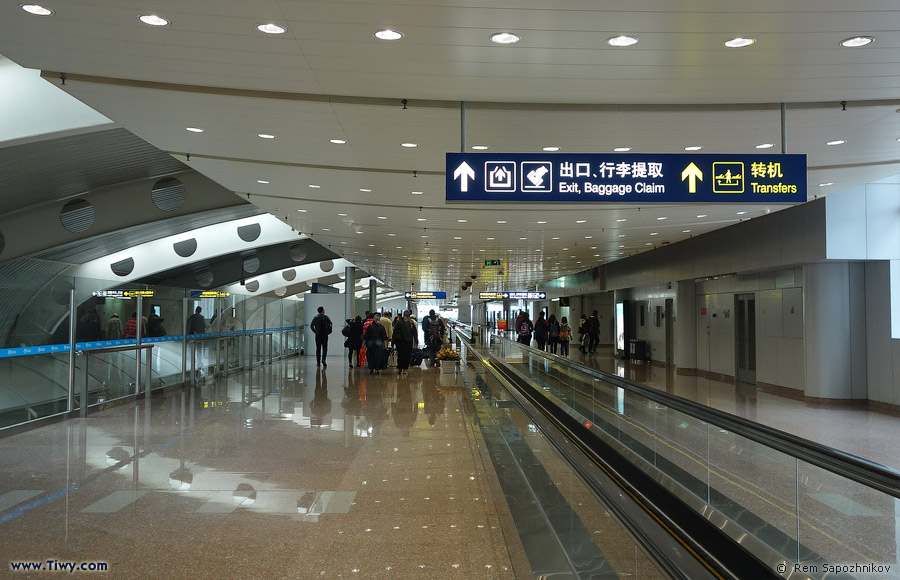 On the way to the passport control upon arrival.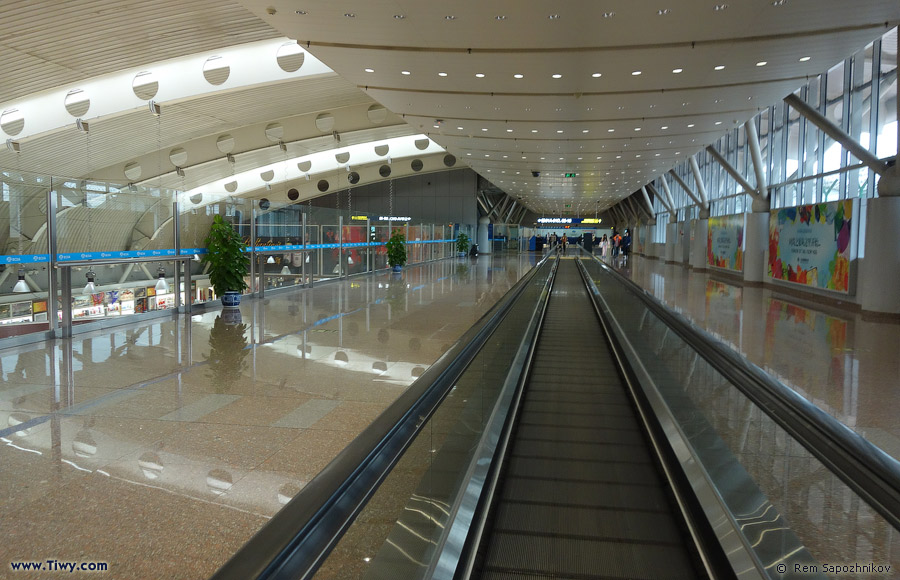 ...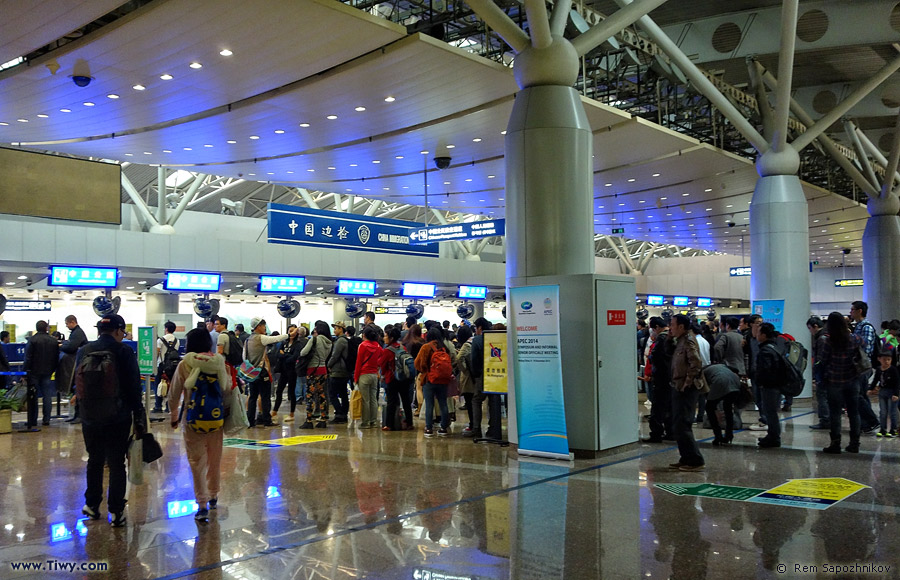 Queue at passport control.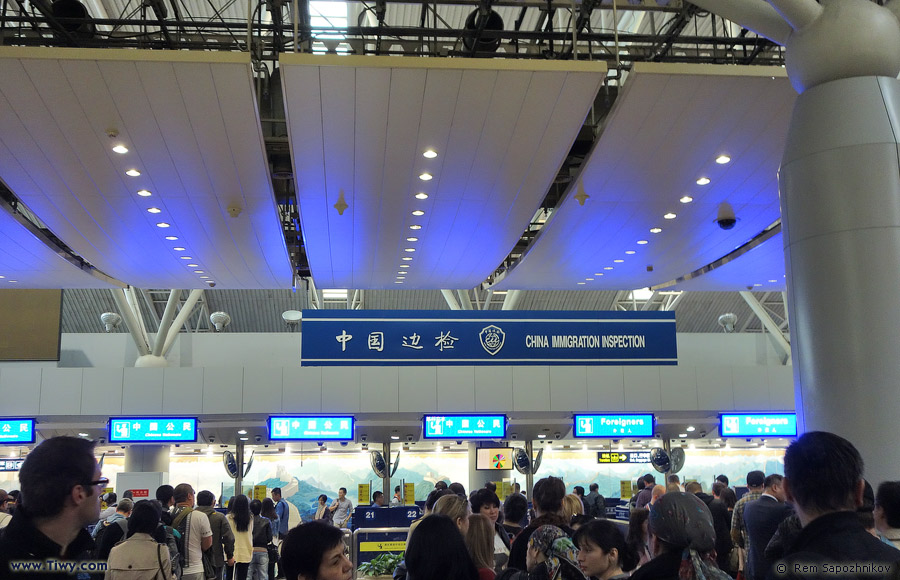 ...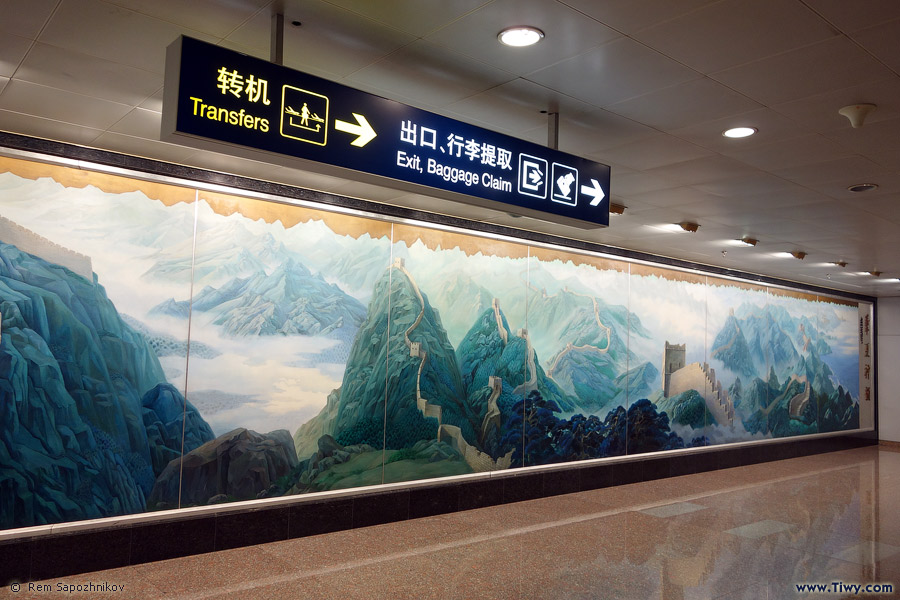 A painting of the Great Wall of China right after the passport control.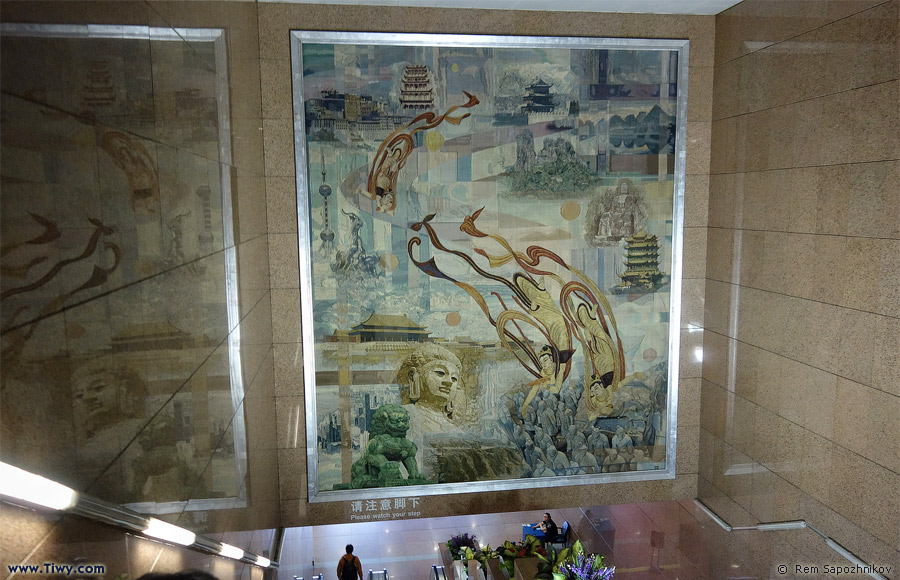 ...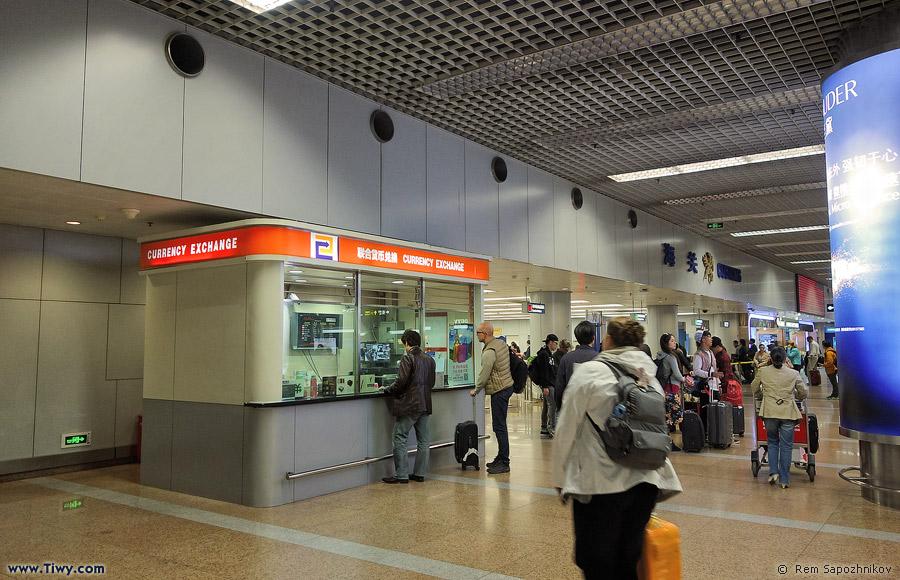 Money exchange booth next to the baggage carousel.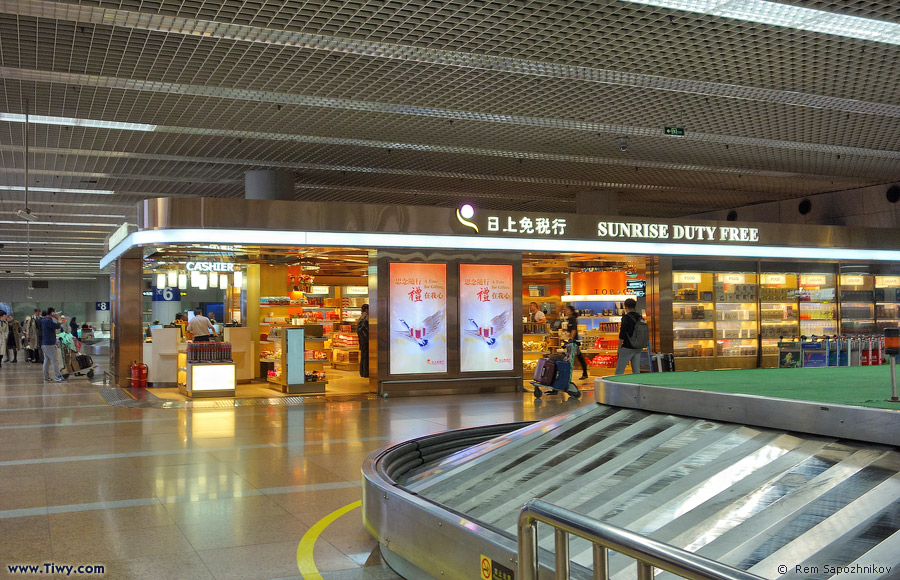 There is a shop nearby.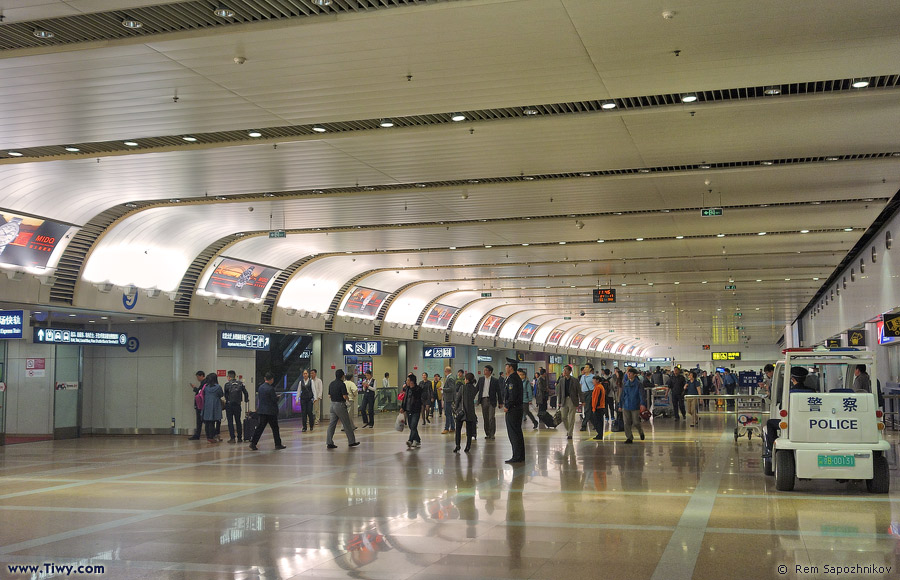 The main hall of the air terminal.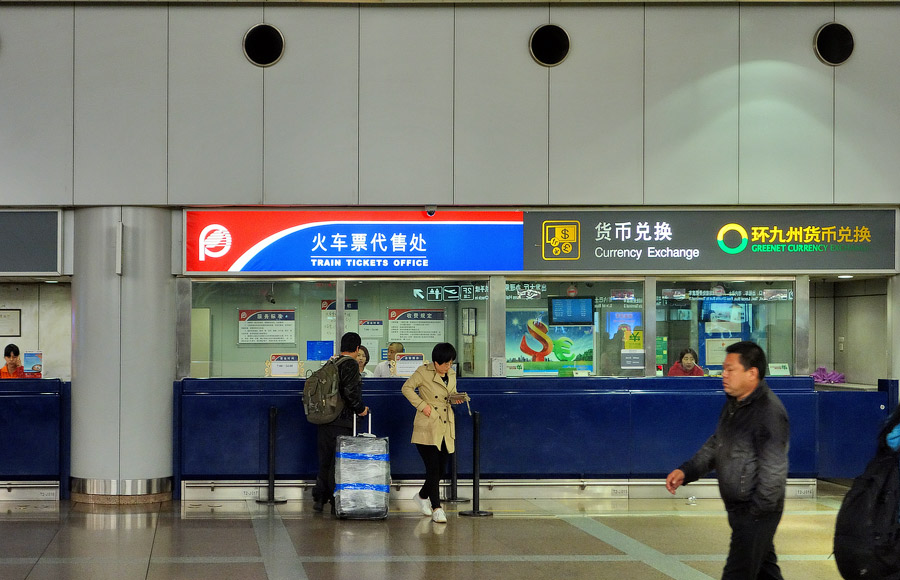 First of all, right on the terminal building, I bought a train ticket for the next day.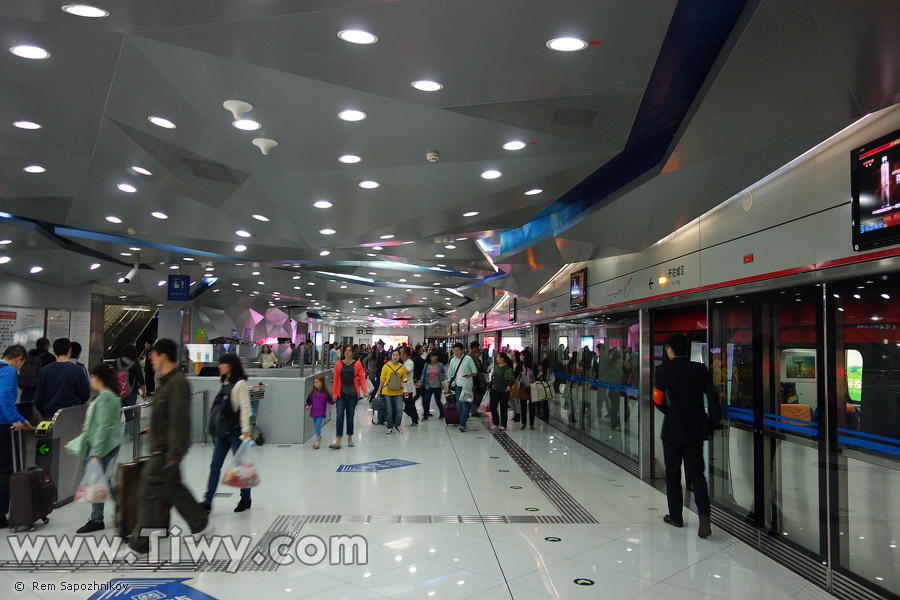 The Aeroexpress train station is located under the building of air terminal.
But this time I decided to take a bus to the city..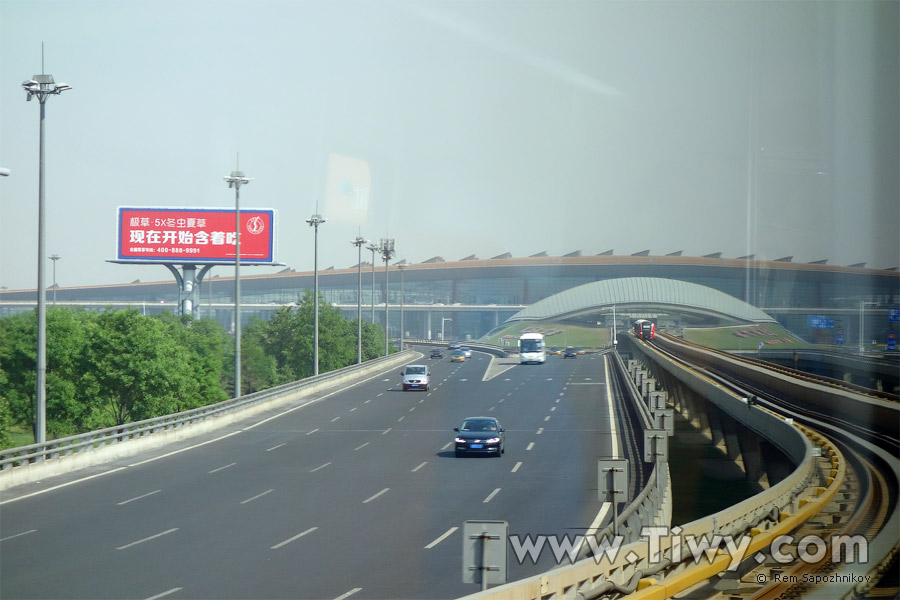 On the photo is Terminal 3. Aeroexpress trains to Beijing as cost 25 yuan in 2008, as still costs 25 yuan in 2014. When I flew from Moscow in April 2014, our Aeroexpress trains to Sheremetyevo cost 340 roubles, and when I came back in May the price was already 400 roubles.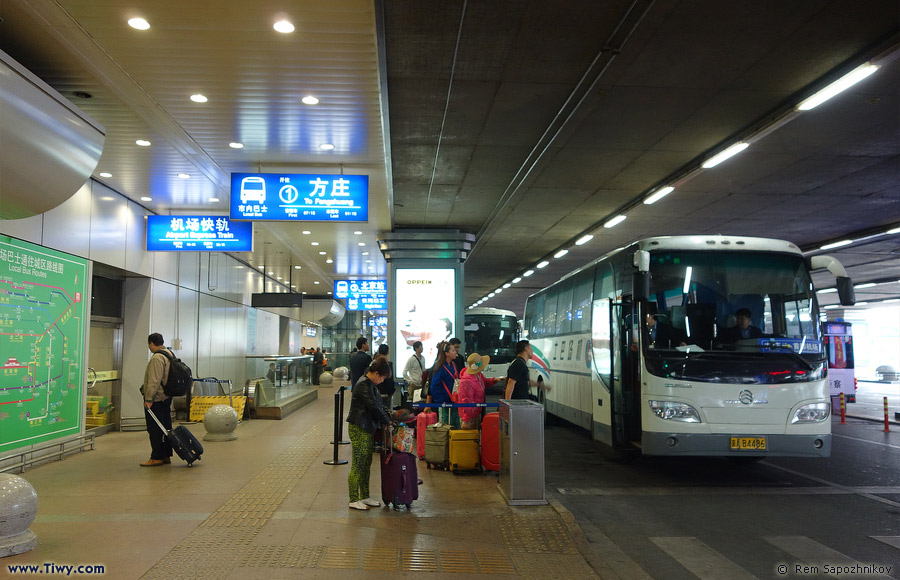 From the airport to various points of the city goes 11 bus routes. On the upper photo you can see a bus routes map on the wall to the left. I was in need of route 7 going to the Beijing West Railway Station. Buses departs every 30 minutes. The fare is 24 yuan. Travel time is 1 hour and 20 minutes.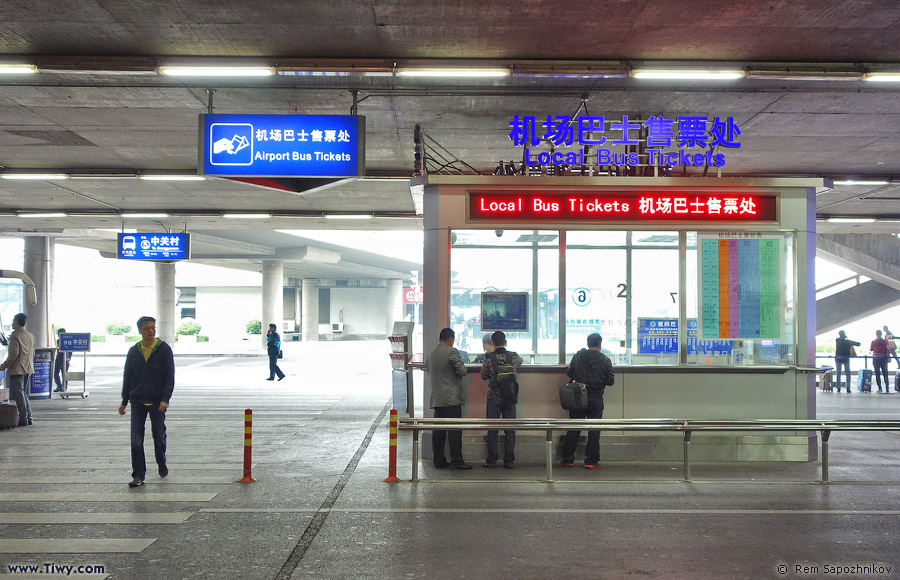 Ticket office is just across the road, and at first I didn't even noticed it!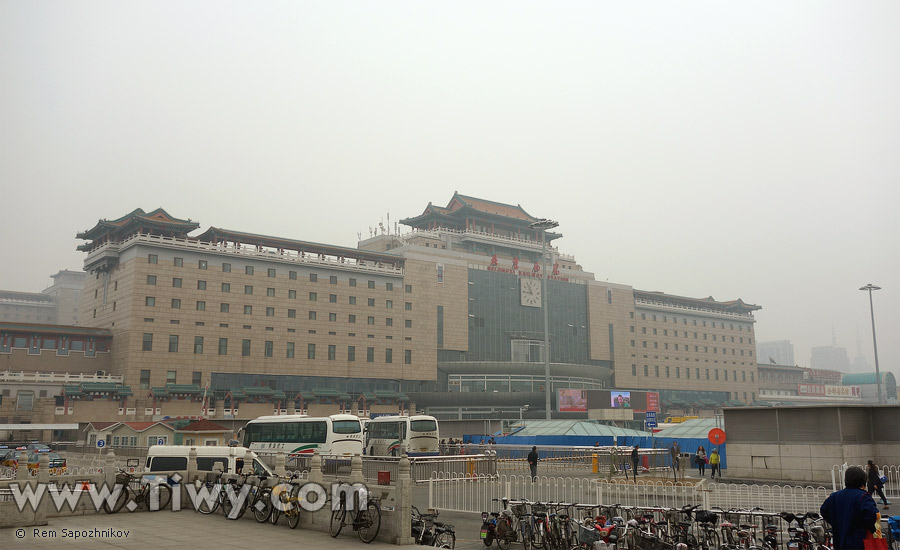 The final stop of the bus is in front of the South entrance to the Beijing West Railway Station.
This was very good — my hotel is located not far from it.
Continuation of the story >>>>>
Beijing West Railway Station