Tianlongshan Grottoes (天龙山石窟 - Tiānlóngshān shíkū)
From a public transport stop which is the closest to Buddha on the Mengshan mountain, I rode the bus to the terminal station, from where on foot was going to reach the Jinci Temple. But right there the taxi drivers appeared and began to offer me to go to the Tianlongshan Grottoes. I have not included these grottoes in my itinerary, as they are quite far from the city, but once the opportunity presents itself, then why should I refuse.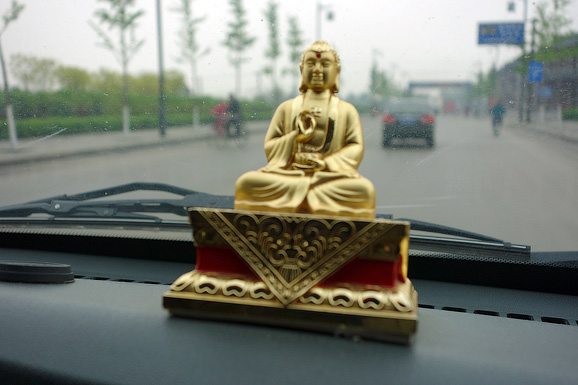 I got a rather melodic taxi driver. All 20 km of the road there, and then back, he was constantly humming one and the same tune.