Huashan Mountain, West and South Peaks
The way from the upper station of the West cable car to West Peak of the Huashan Mountain takes 20 minutes at a leisurely pace and about 10 minutes at usual slightly accelerated pace.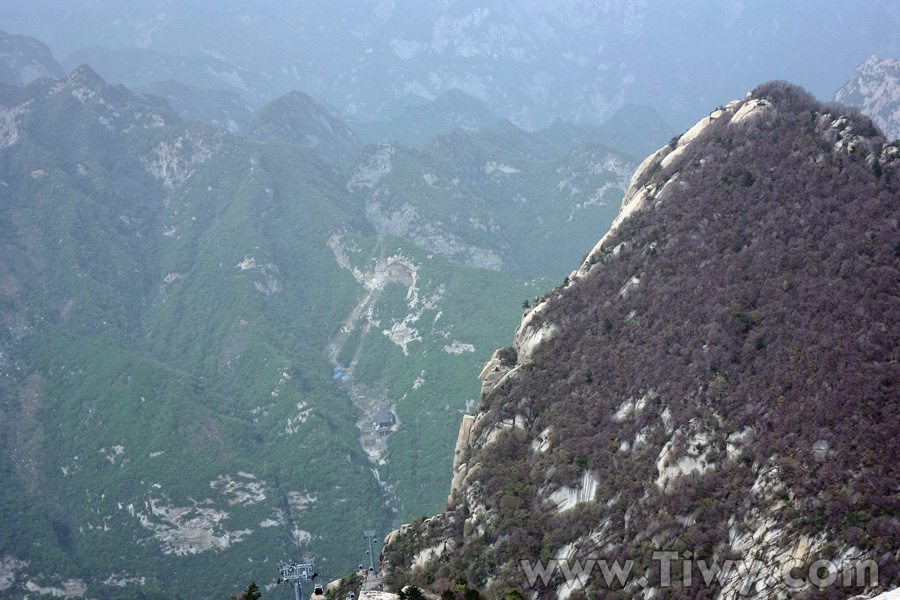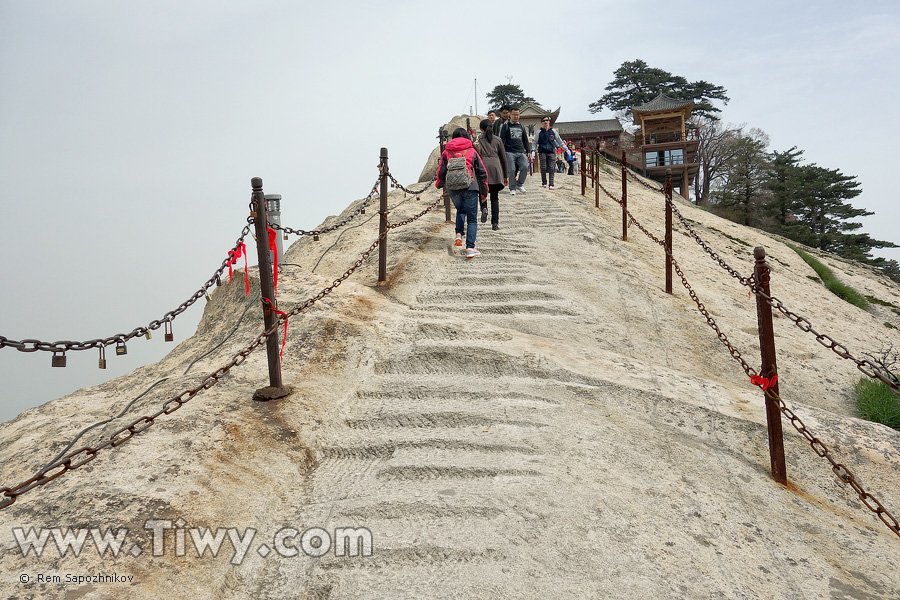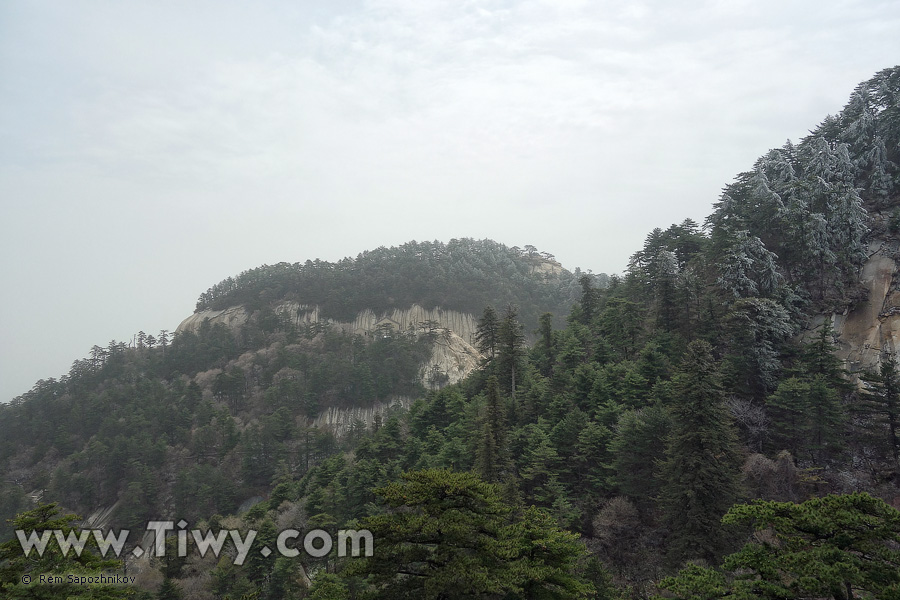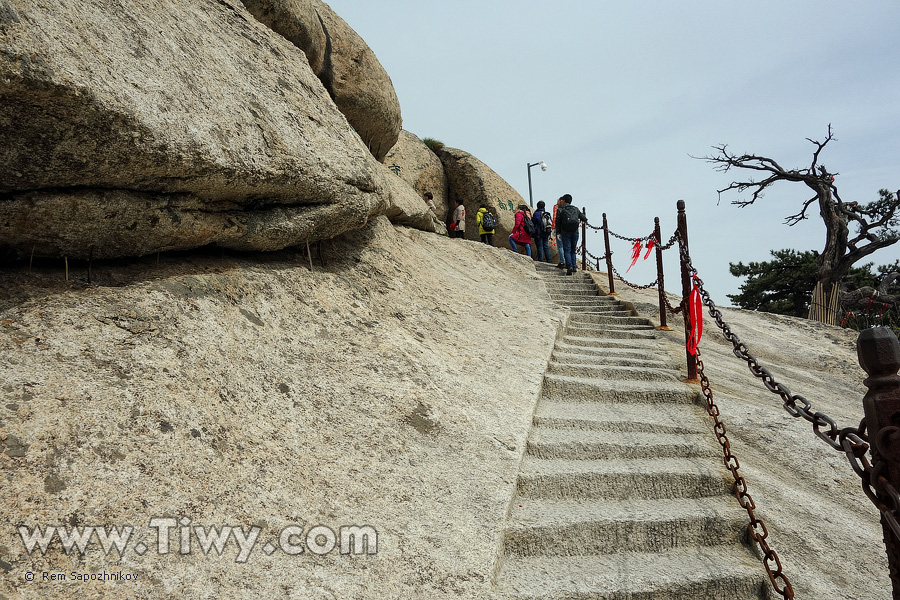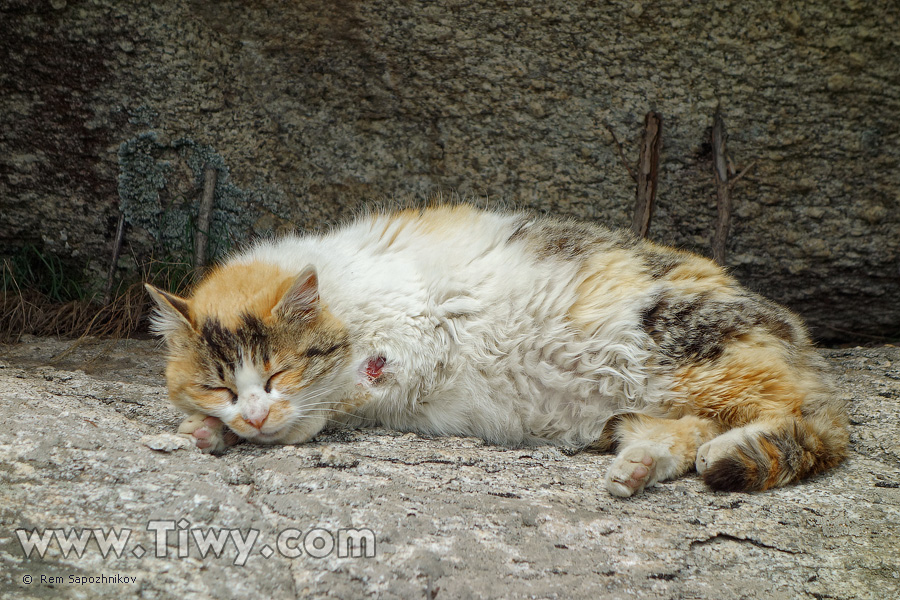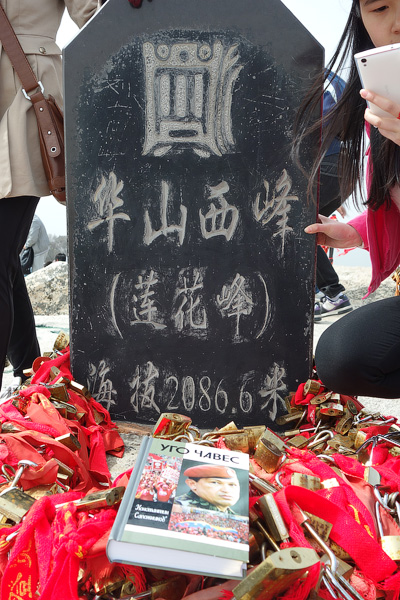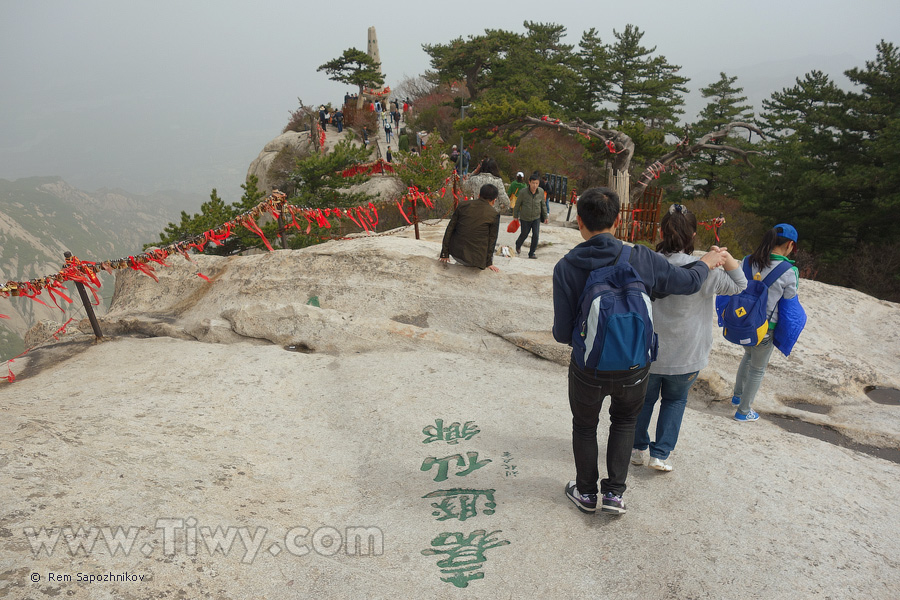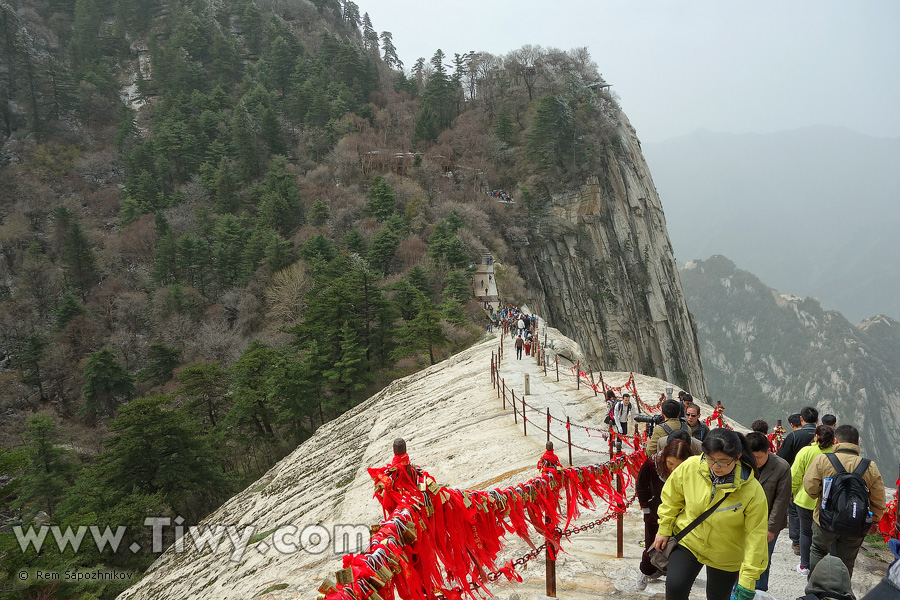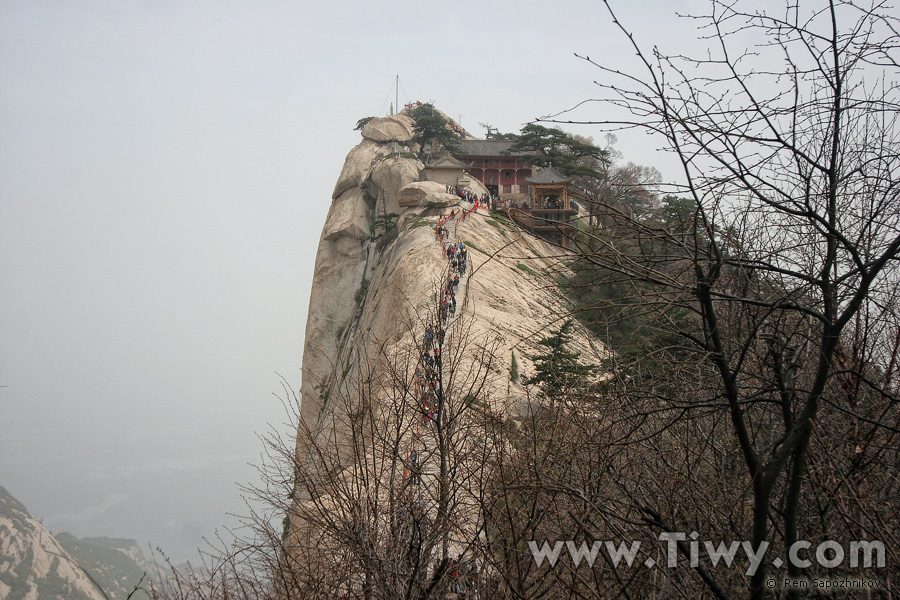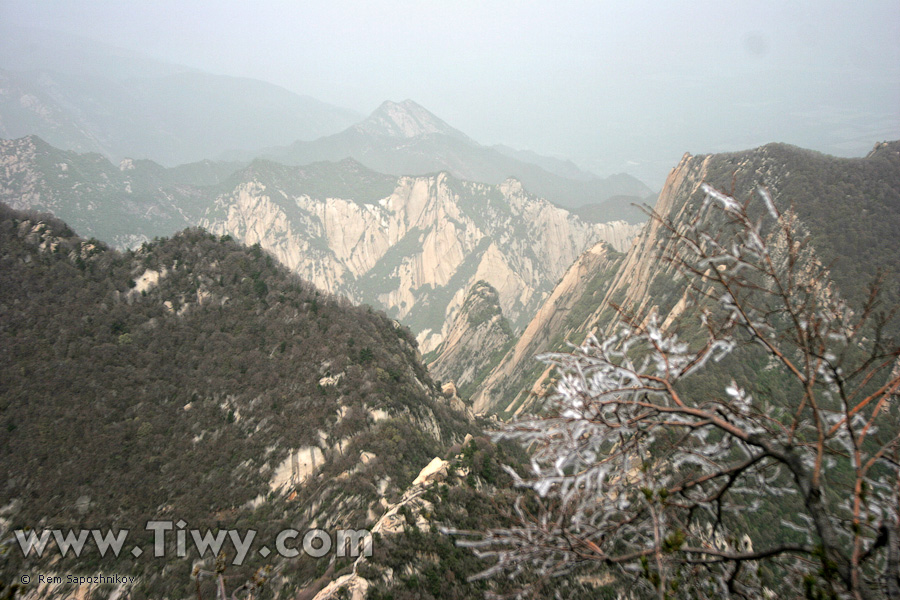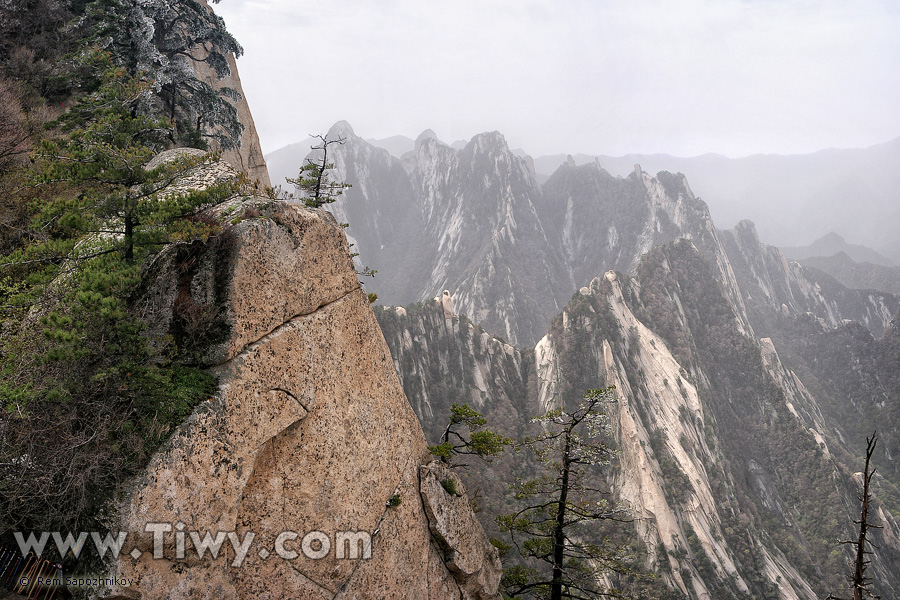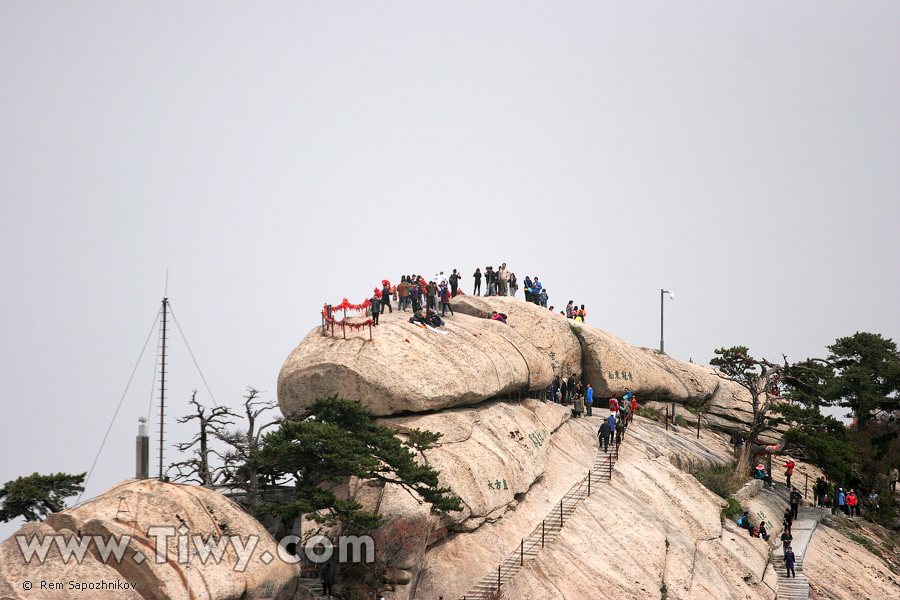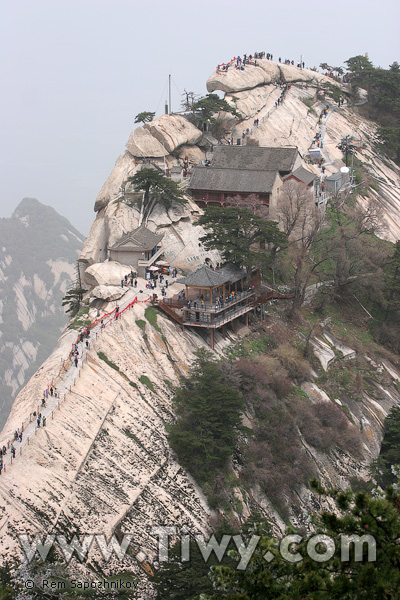 Cuiyun

(翠云宫 - Cuìyún gōng)

Taoist Temple is situated near West Peak. This name may be translated as "Green Cloud Palace". There is a hotel in this temple. In addition, there are two outdoor toilet cubicles near this place.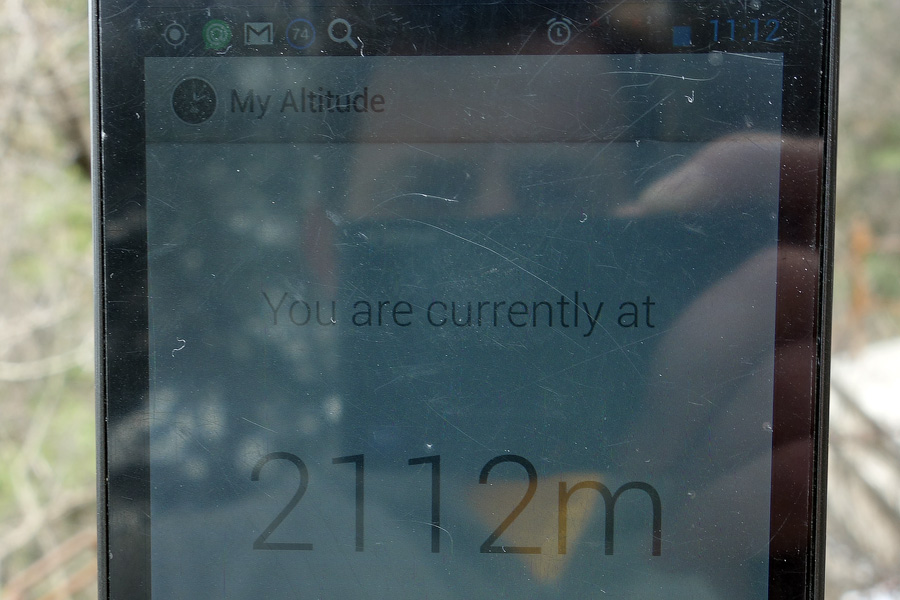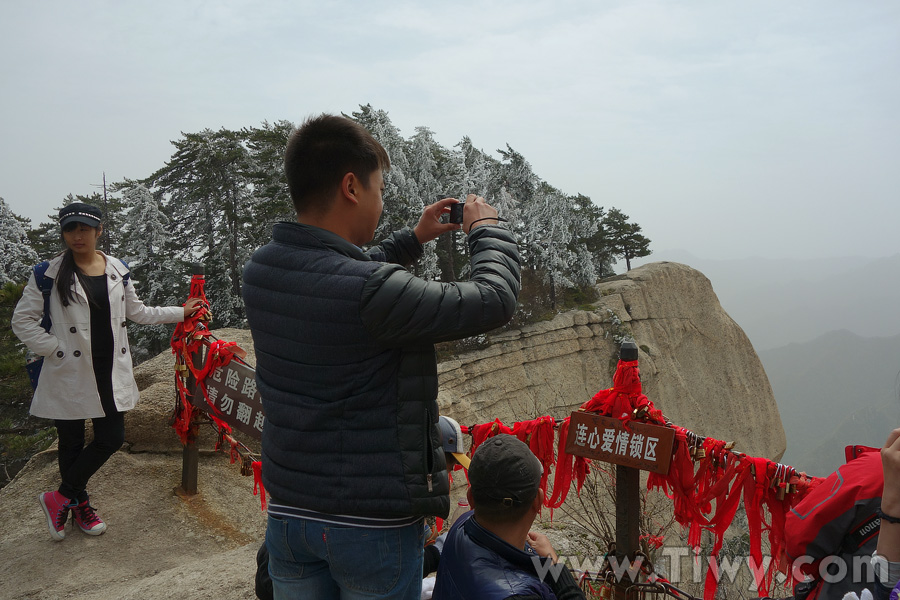 Being on South Peak I began to feel that there were too many tourists on the mountain.