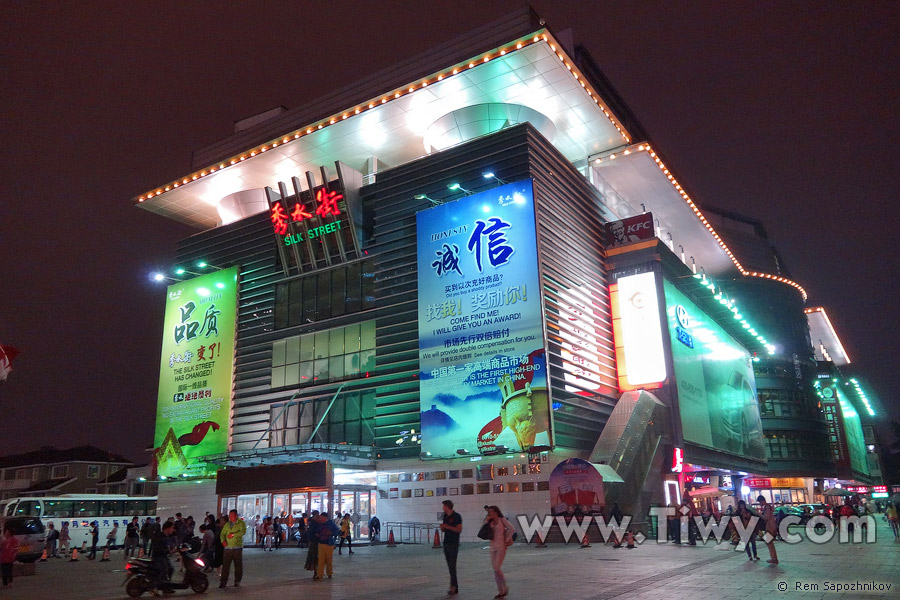 First of all in search of souvenirs I went to the Silk Market.
It is located next to the Yonganli (永安 里 - Yǒng'ān lǐ) station of subway line 1. Exit A (there are going crowds of foreigners).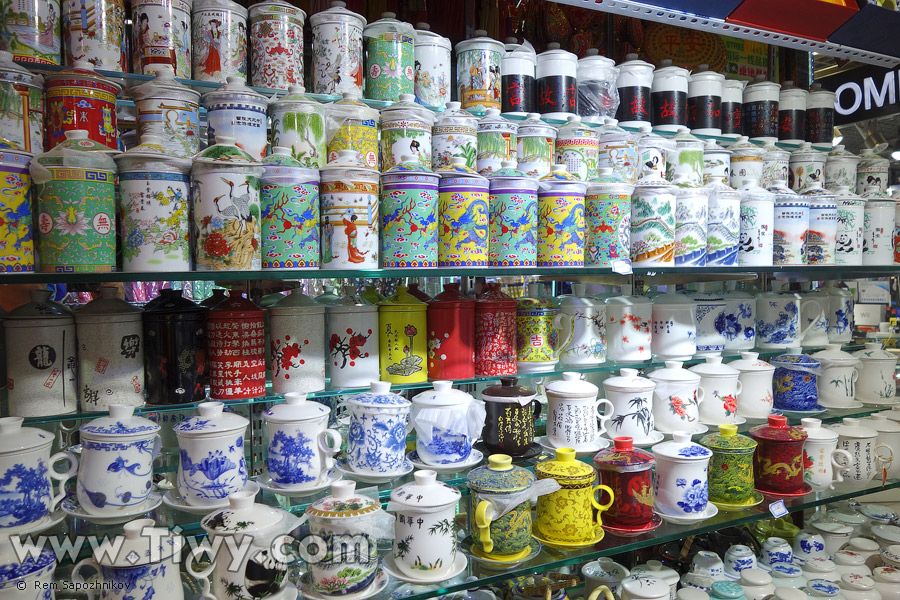 I have the feeling that Chinese don't come here at all, except those who work here. Visitors by its diversity remind me passengers of Frankfurt airport. I have helped two guys from Algeria with prices for chinese fans.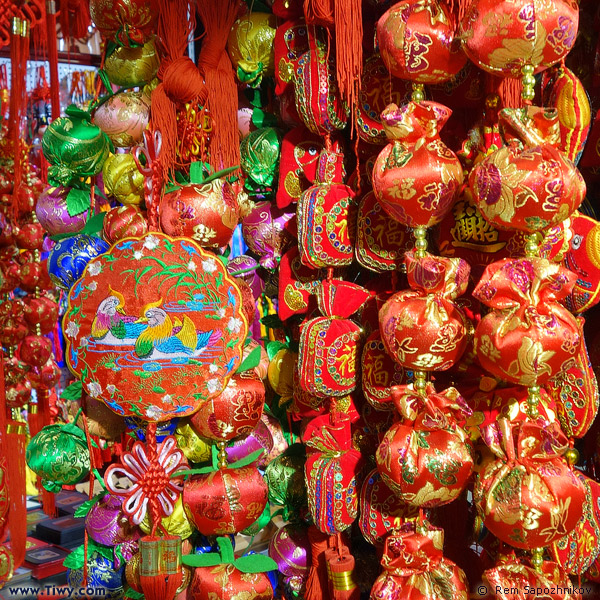 Besides the souvenirs, they sell shoes, clothes, toys, jewelry, fabrics, sew costumes to order, and probably many other things on which I did not paid attention.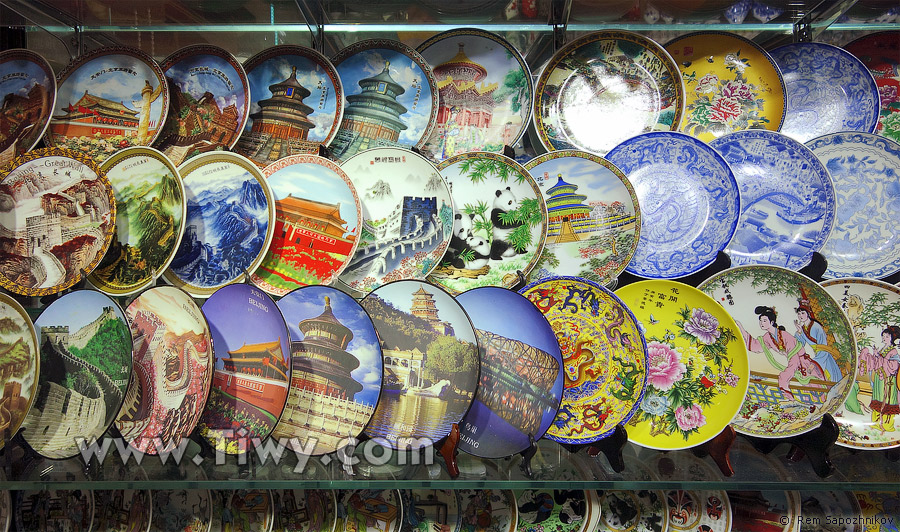 The sellers there are impudent, loud, overstate the initial price in many times. For souvenirs — in 5-6 times accurately. They are standing nearby and constantly are talking every kind of heresy not giving to collect with one's thoughts.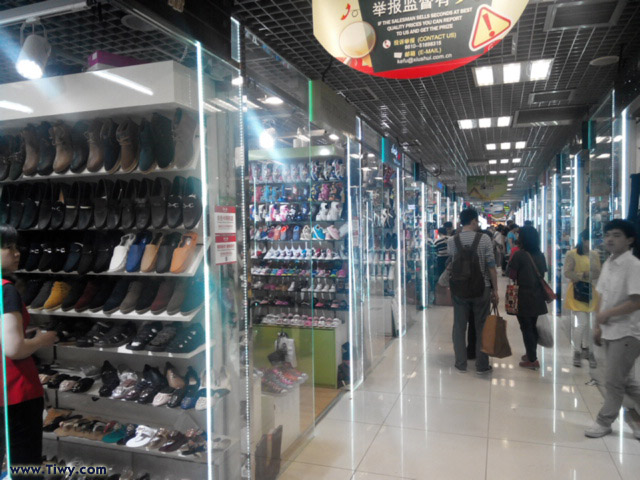 Not the most pleasant place to visit, but worth to come in at least once.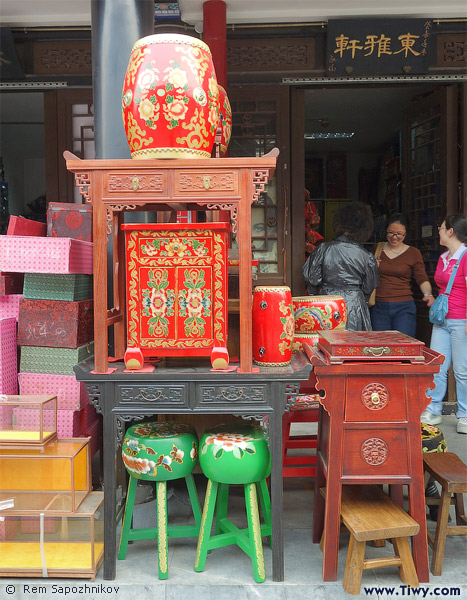 I also went to the Panjiayuan (潘家园 - Pānjiāyuán) market, where are sold antiques, fake antique, all sorts of beads, furniture, stone sculptures.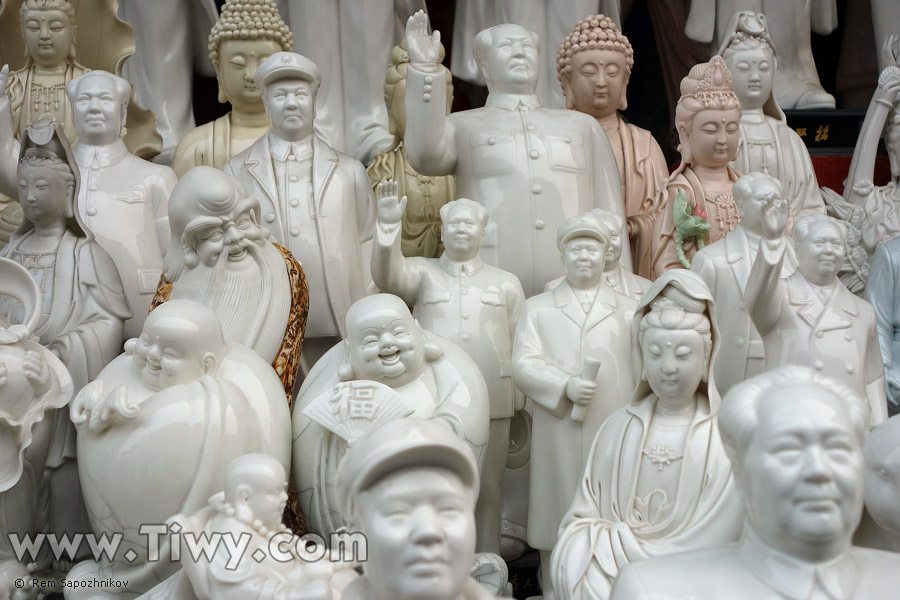 Panjiayuan market is located next to the subway station with the same name of the second loop line (Line 10). It was convenient for me, because my Orange Hotel was located on a neighboring Jinsong subway station.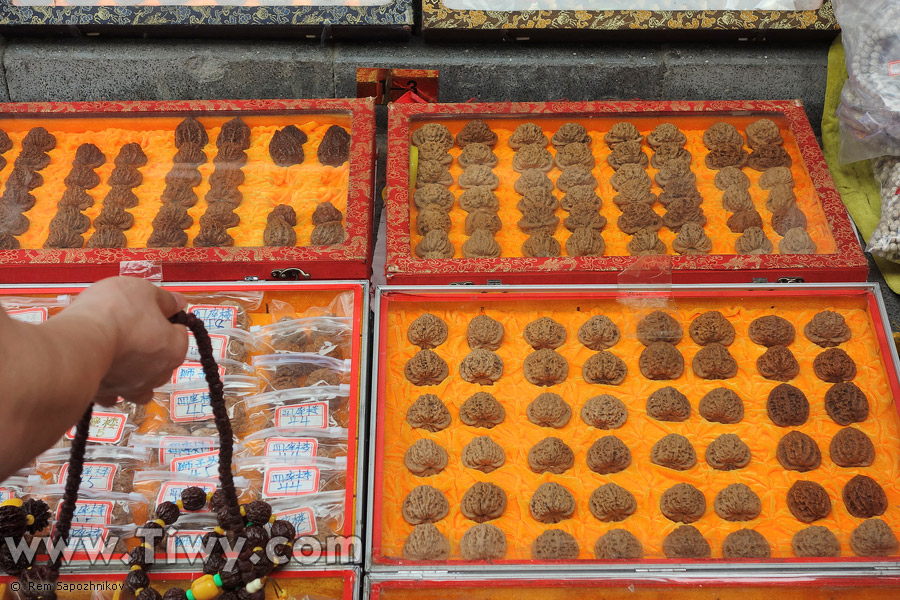 Quite an interesting place, although you can easily buy something not really needed. For example, collectible walnuts. They are sold in pairs, should be as much identical as possible. The price is affected by the size and age of the nuts. Some of these paired walnuts are sold for several thousand yuan, and sometimes even tens of thousands.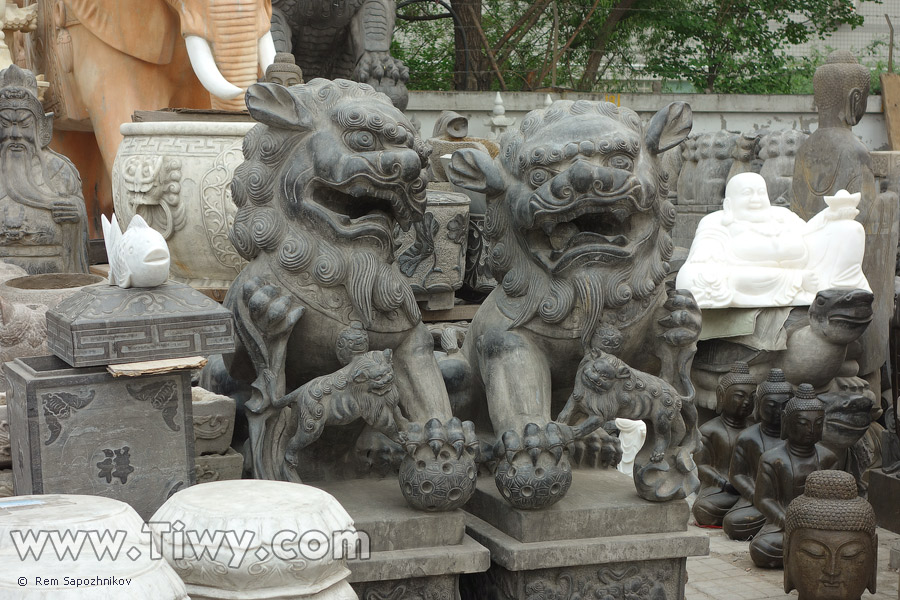 Would be great to put these lions along the edge of the steps leading to the porch of the cottage located somewhere in the Russian outback. Eh...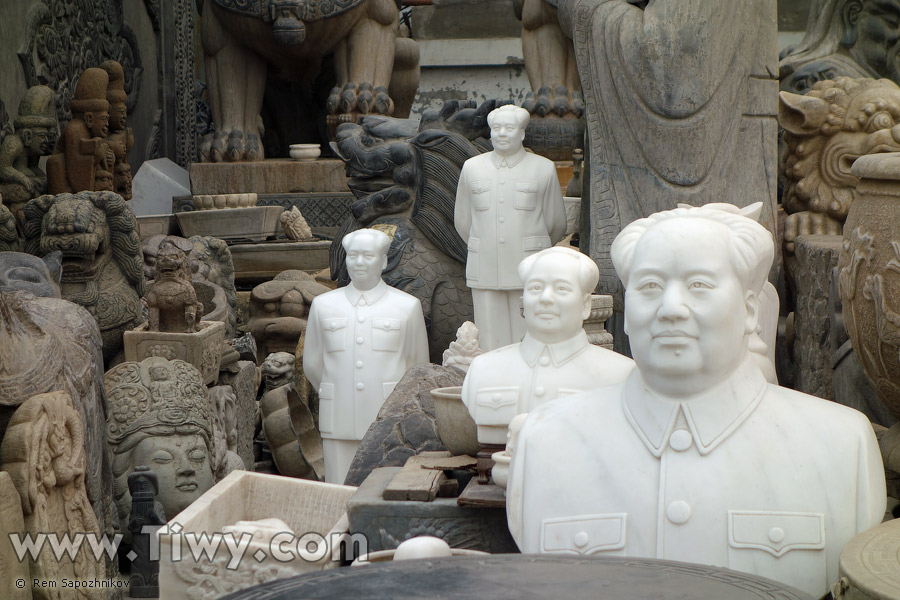 ...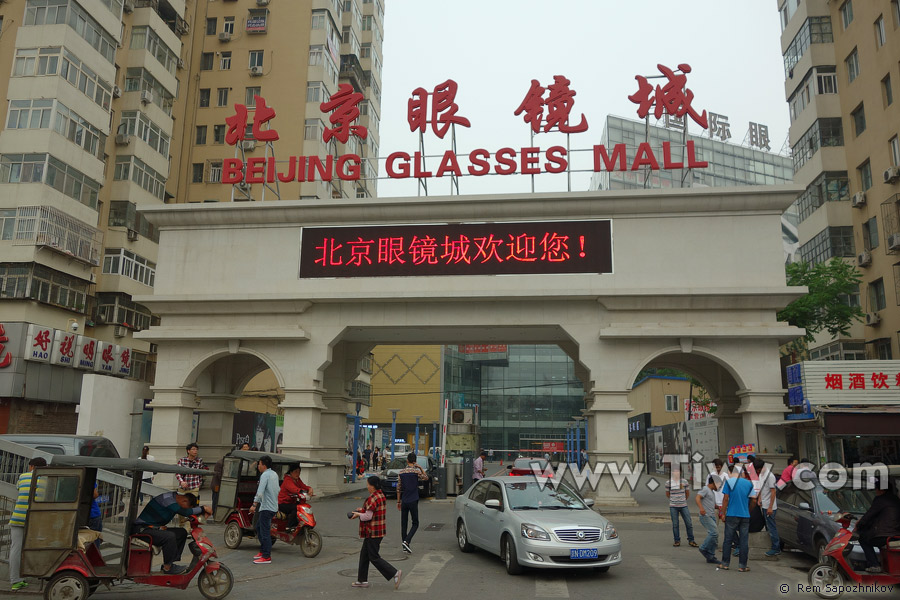 On the way from the hotel to Panjiayuan market I came across the market, where glasses are sold.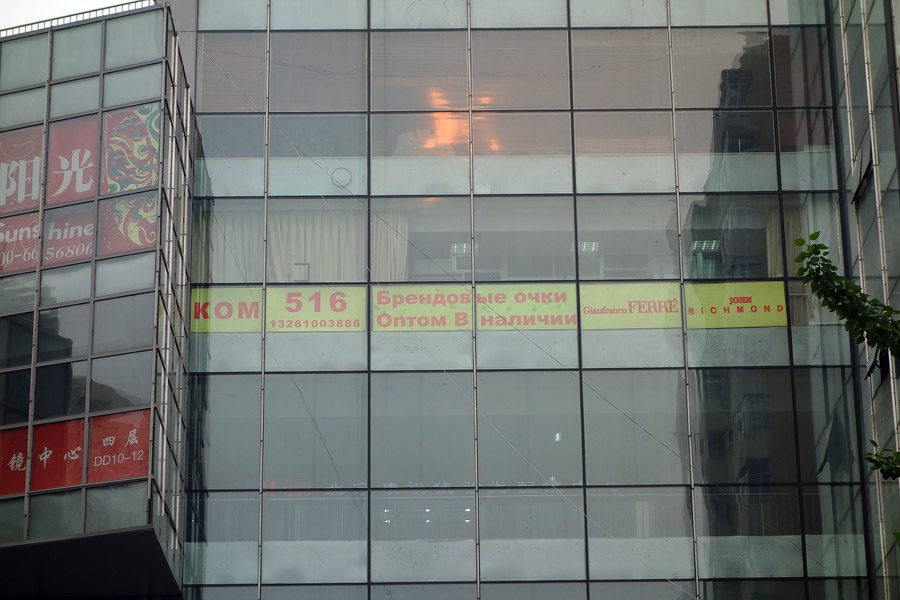 Yes, and with such advertising! It is clear who is the main buyer here.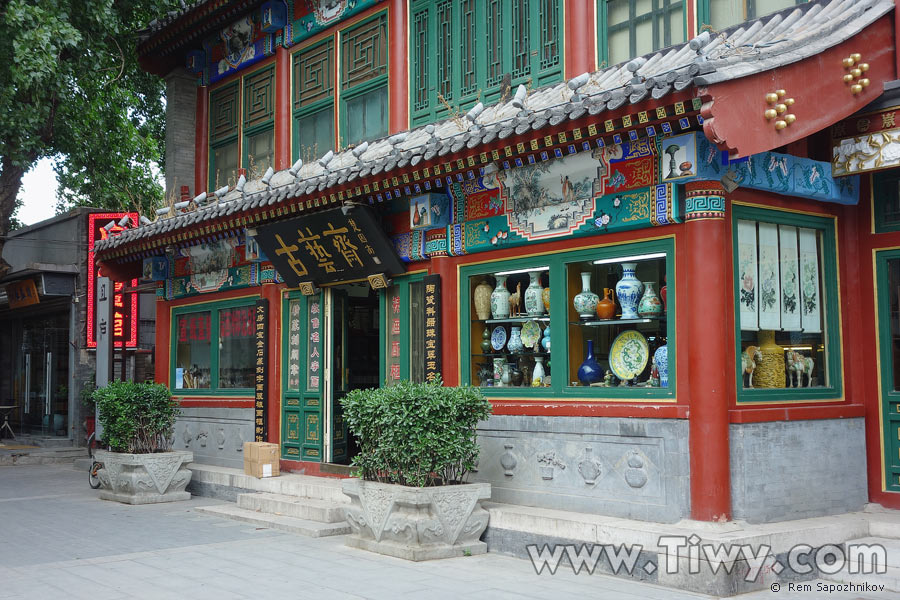 Also I have visited the Liulichang (琉璃厂 - Liúlíchǎng) street where are sold antiques and works of contemporary artists of different arts.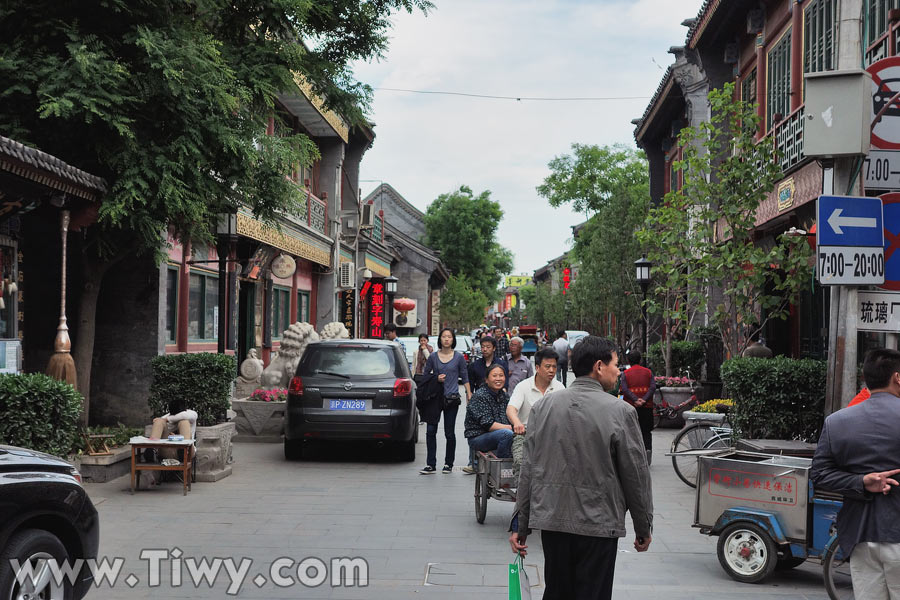 On this wonderful street I found some gifts. Having said that yesterday I was at the Panjiayuan market and saw there the same thing cheaper (actually not), I immediately got a new, more interesting price.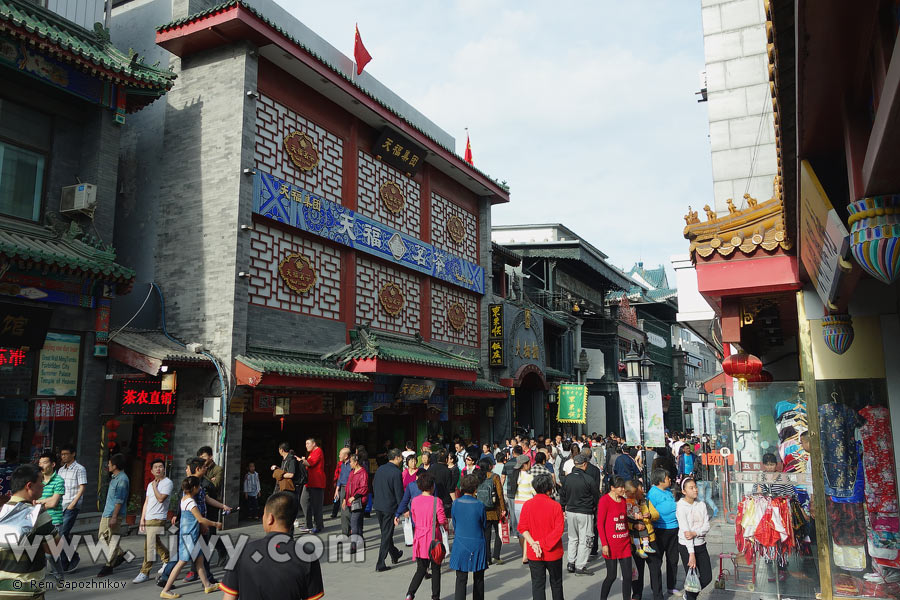 Dazhalan Commercial Street (大栅栏).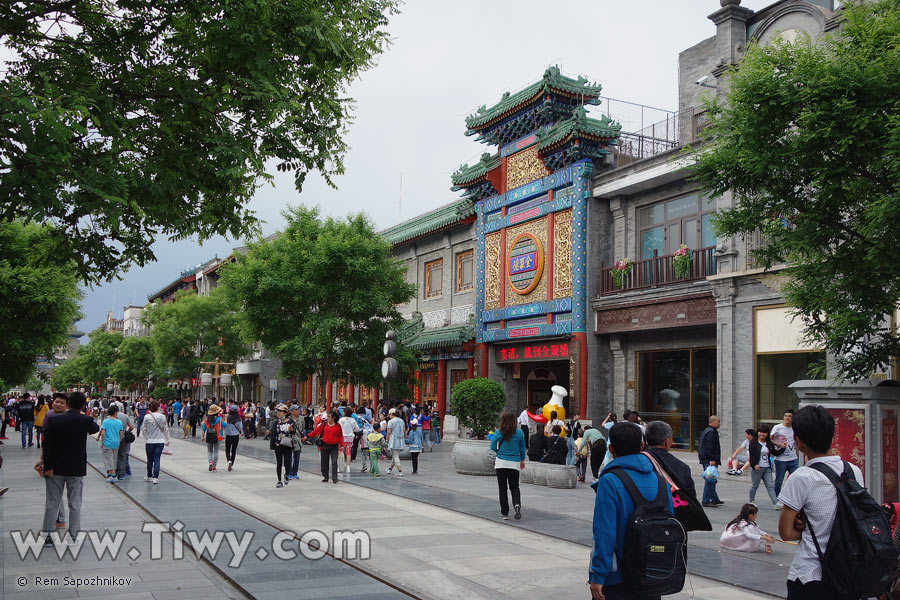 Qianmen pedestrian street and the surrounding area deserve more attentive "research" in the view of shopping.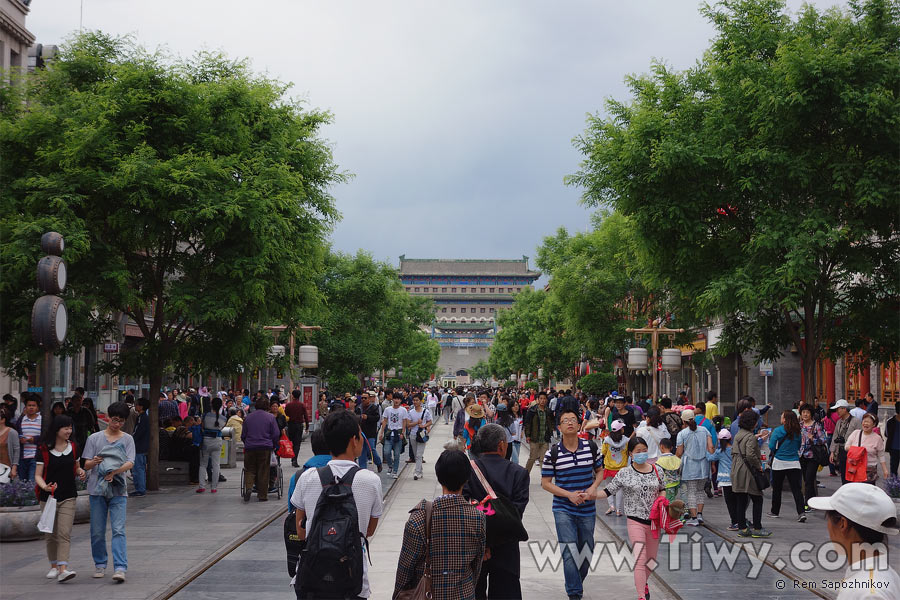 Continuation of the story >>>>>
Zhangqiu Haitai Hotel