Mianshan Mountains, part II: Longji Ridge (龙脊 - Lóngjí)
After the Longtou Temple I went to look at a small waterfall, quietly rustling directly above the bus parking.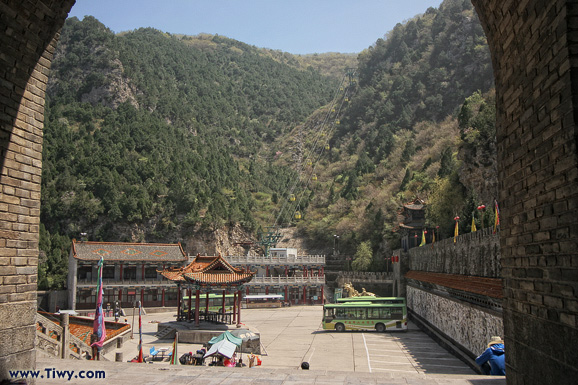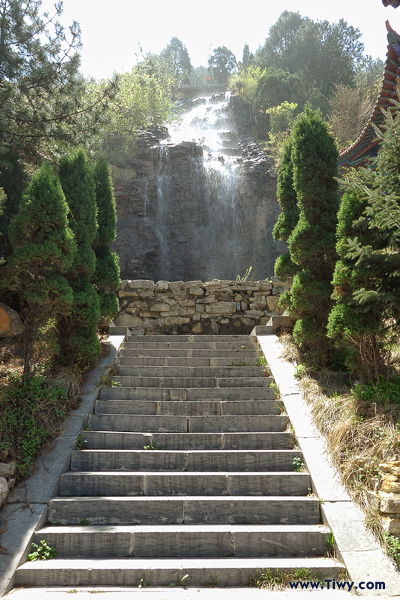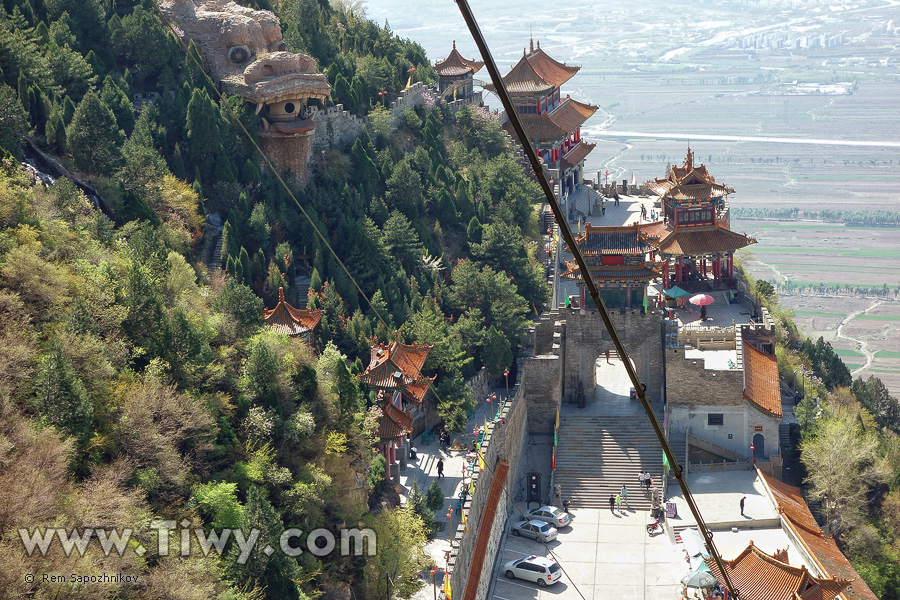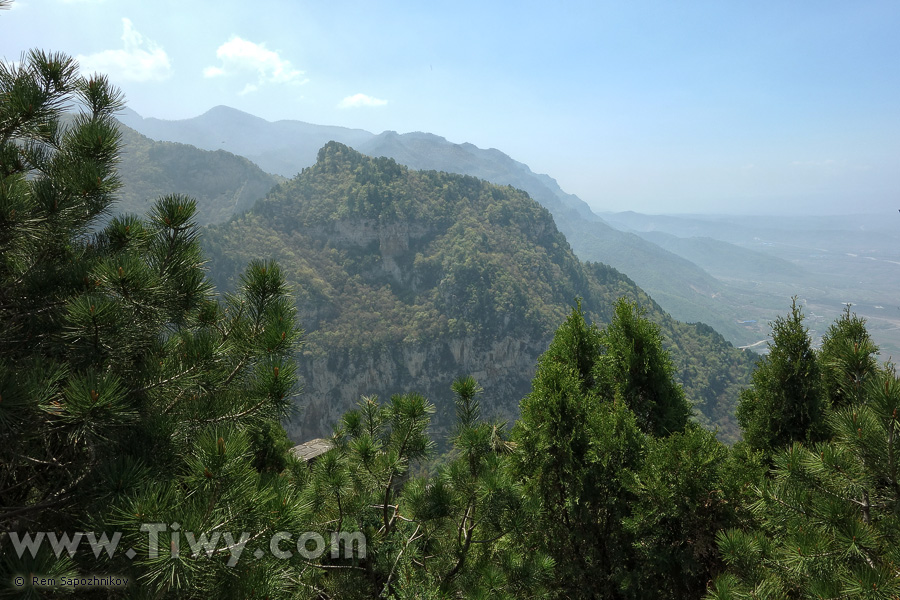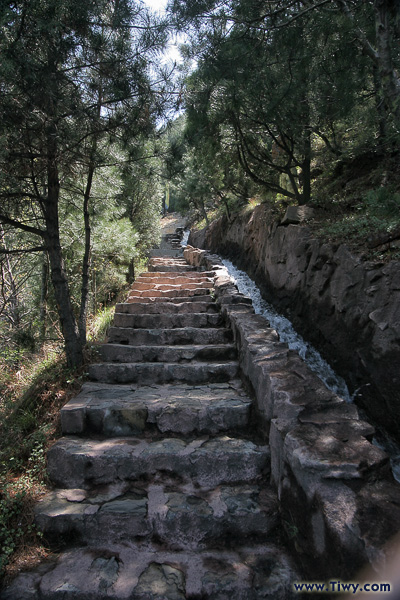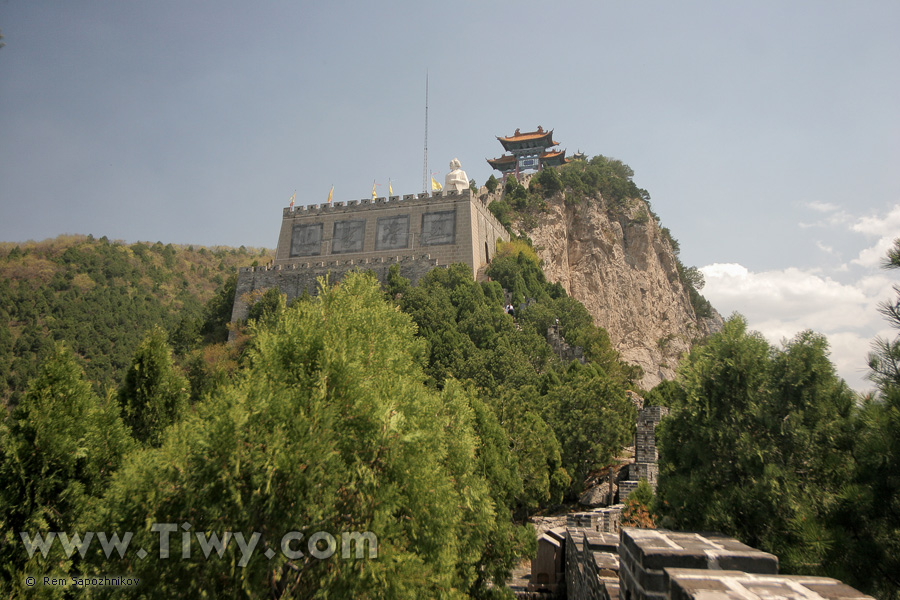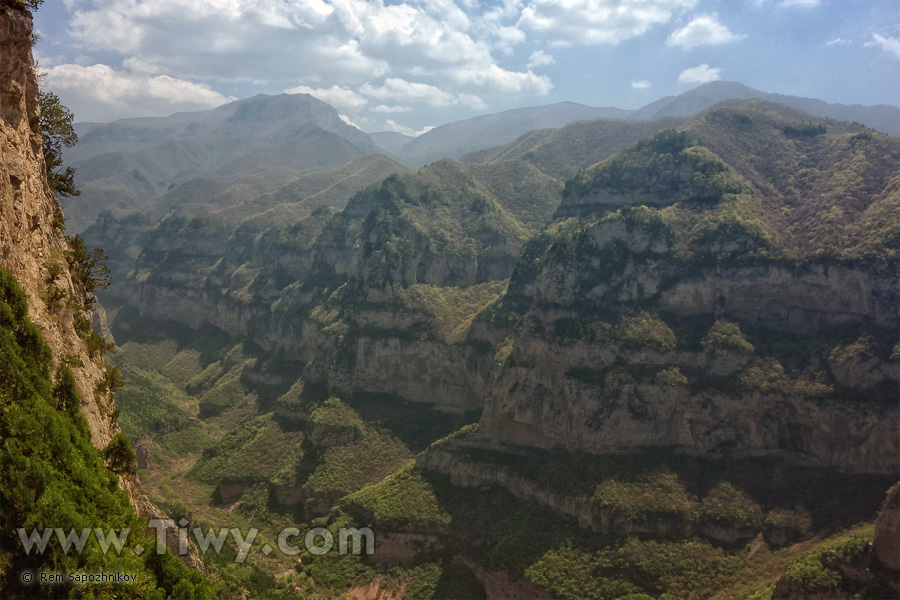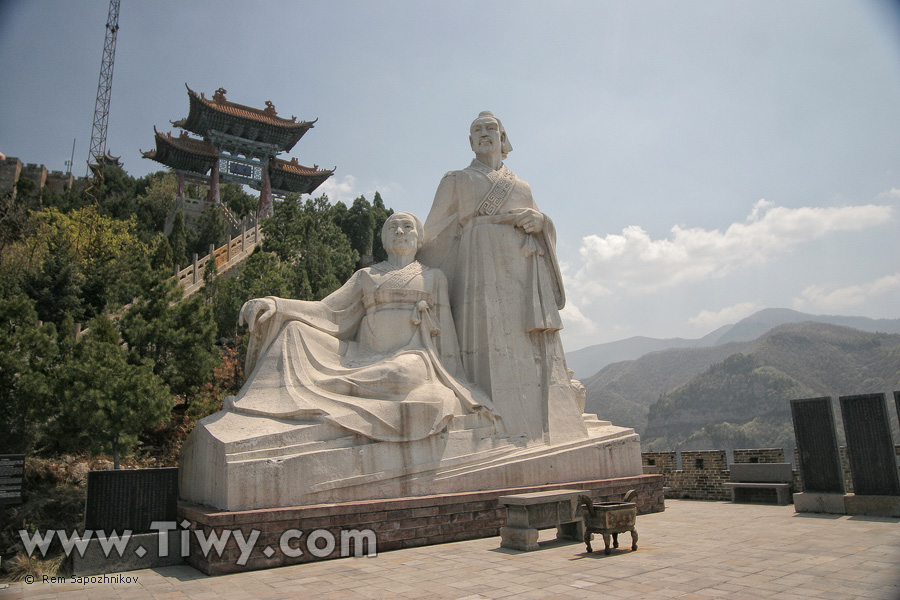 Events, which will be described in the story below, occurred about 2,500 years ago, during the period of Chinese history, called the "Spring and Autumn".

A young prince Chong'er

(重耳 - Chóng'ěr)

turned out to be in exile. Jie Zitui was a part of his retinue. During their wanderings things were so bad that once Jie Zitui had to cut a piece of flesh from his leg to feed his master soup and save him from starvation.

After some time, the exiled Chong'er managed to return to power and become the ruler of the principality Jin (now Shanxi Province), adopting the name Wengong

(晋文公 - Jìn Wéngōng)

. Rewarding all those who helped him during difficult times, Chong'er (Wengong) somehow forgot about Jie Zitui. The loyal subject was very upset, refused from all his titles and went with his mother to live as a hermit in the Mianshan Mountains.

Later Chong'er remembered Zitui and went into the mountains to look for him. After a fruitless search the governor gave orders to set fire to forests in the mountains, thinking that escaping from the fire, Zitui and his mother will come out to him. Three days blazed a terrible fire, but no one came out to Chong'er. Later, the charred remains of Jie Zitui hugging mother were found in the ashes.

Chong'er, to express his grief and eternize the memory of Jie Zitui (and own stupid action), ordered to ban making fire in the hearth every year on this day. So there appeared a festival of cold food Hanshi

(寒食节 - Hánshí jié)

. Over time, the festival has shifted to one day ahead and transformed into pure light festival Qingming

(清明节 - Qīngmíng jié)

. On this day it is customary in China to recollect dead and visit their graves. This day somehow is similar to the Day of Rejoicing.