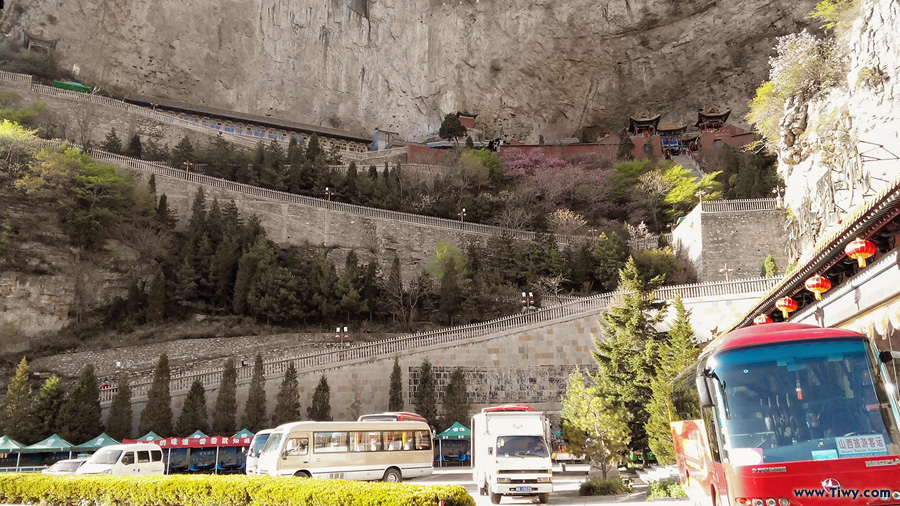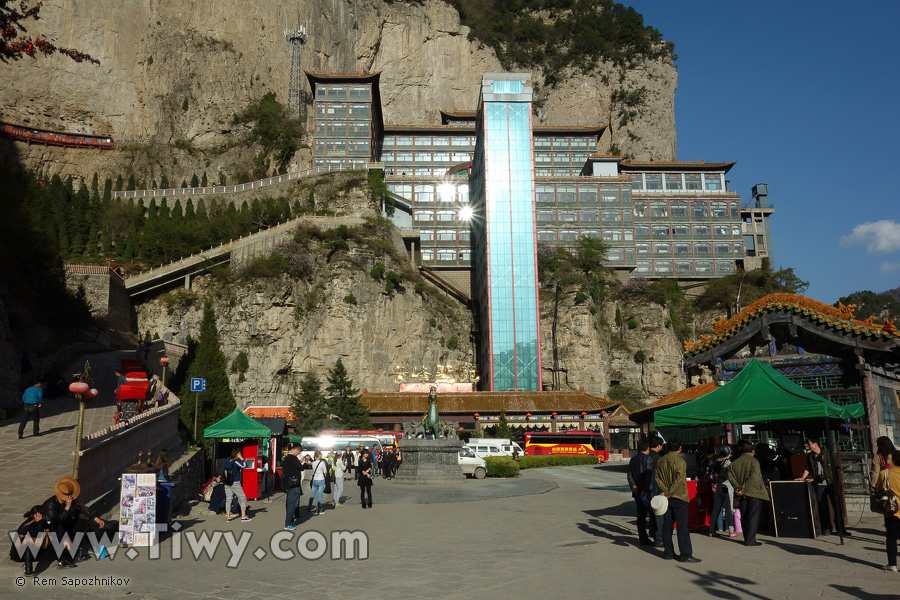 Near the temple there is an hotel with the same name and unusual design.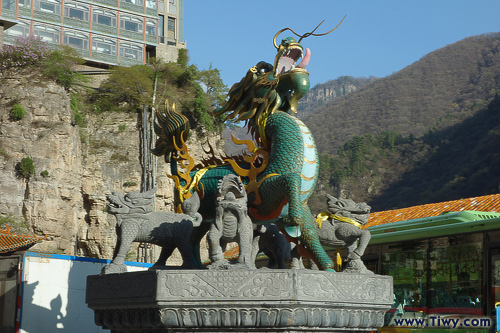 ...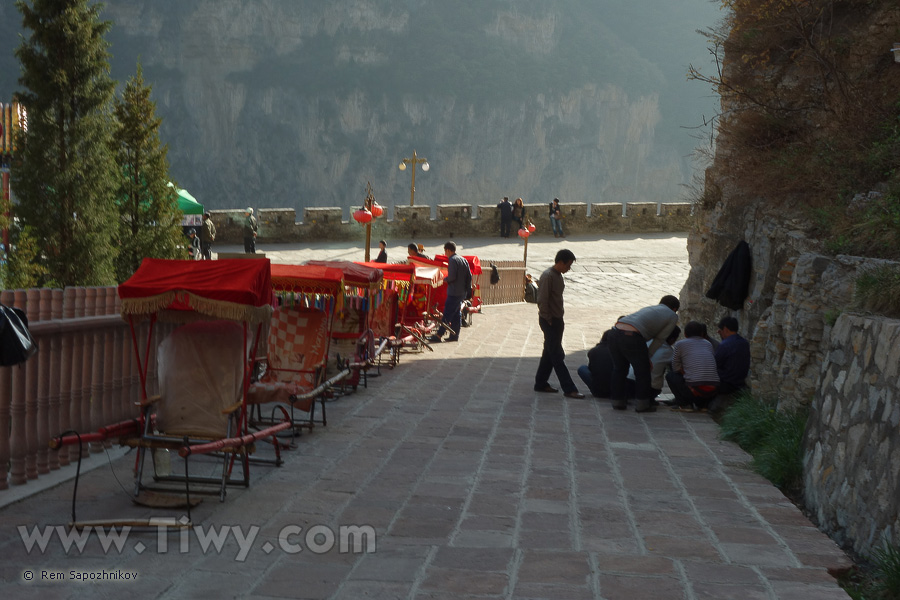 At the very beginning of the track to the temple, ascent up by which is not particularly difficult, where several rickshaws on duty, ready to carry lazy tourists up.

At the bottom there are shops, entrance to the hotel, a bus stop and a huge downfall.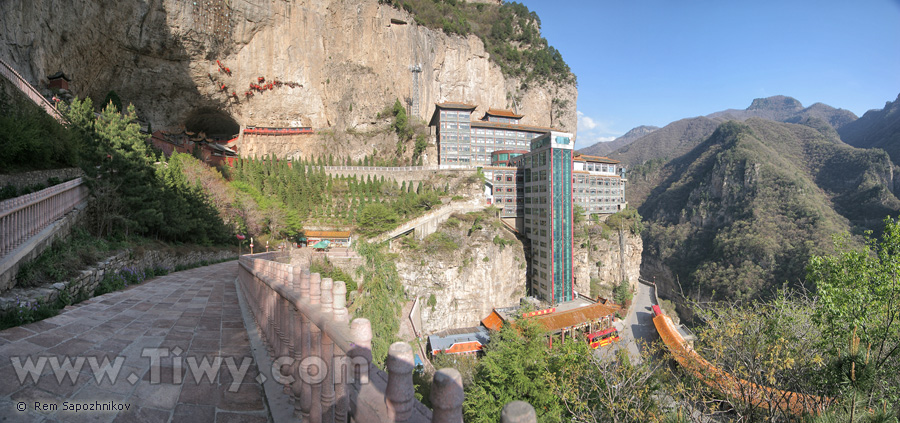 Click on the photo for a closer view.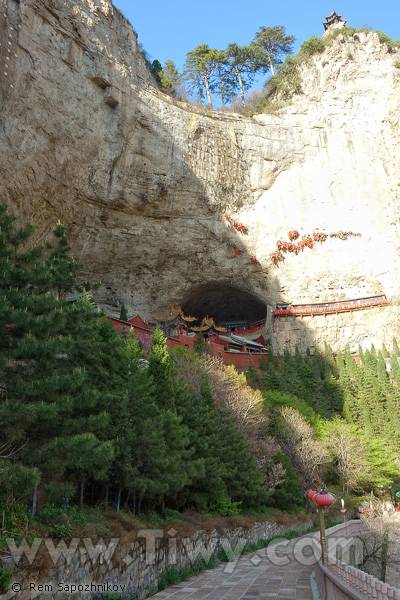 The first buildings appeared here in the era of the Three Kingdoms (220-280 AD).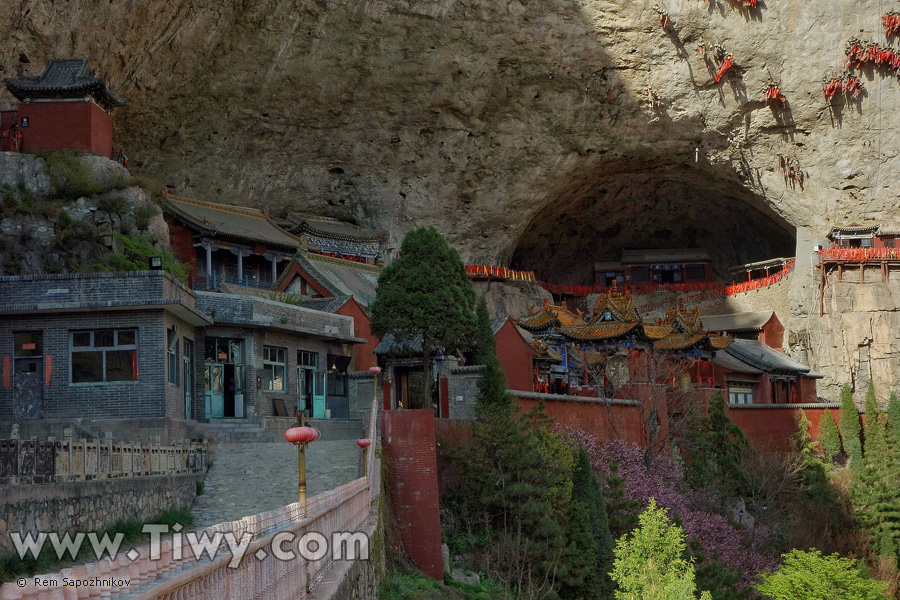 The Yunfeng Temple name can be translated as "Peak in the clouds."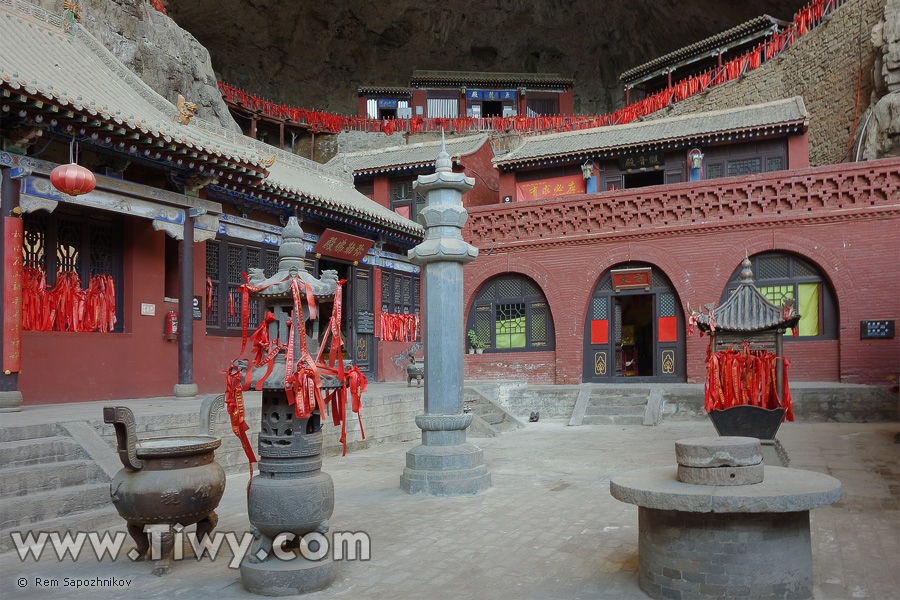 ...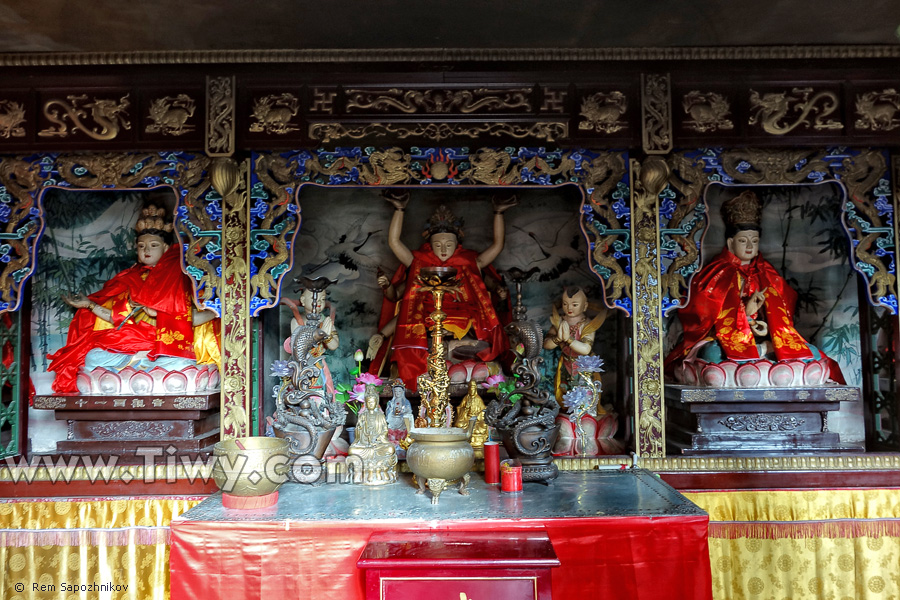 ...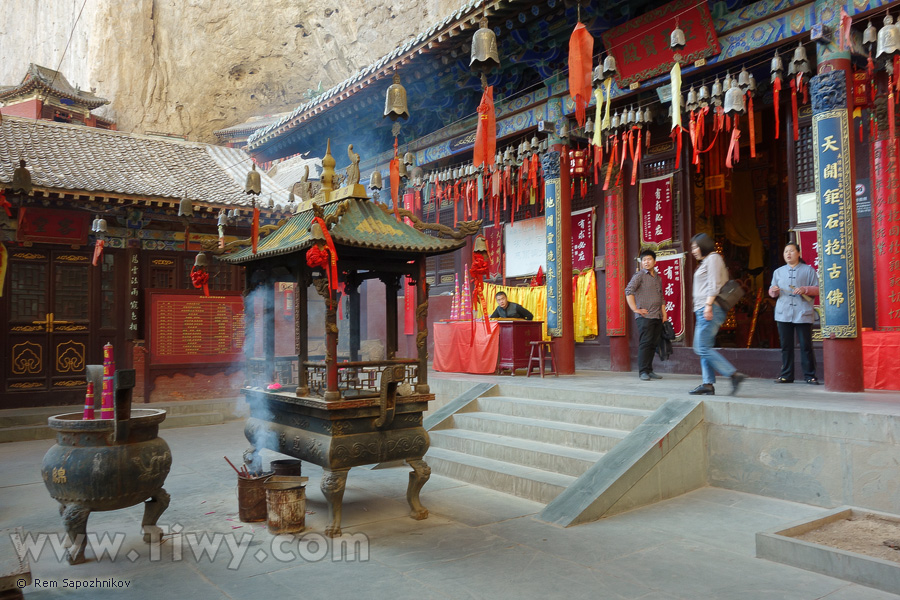 ...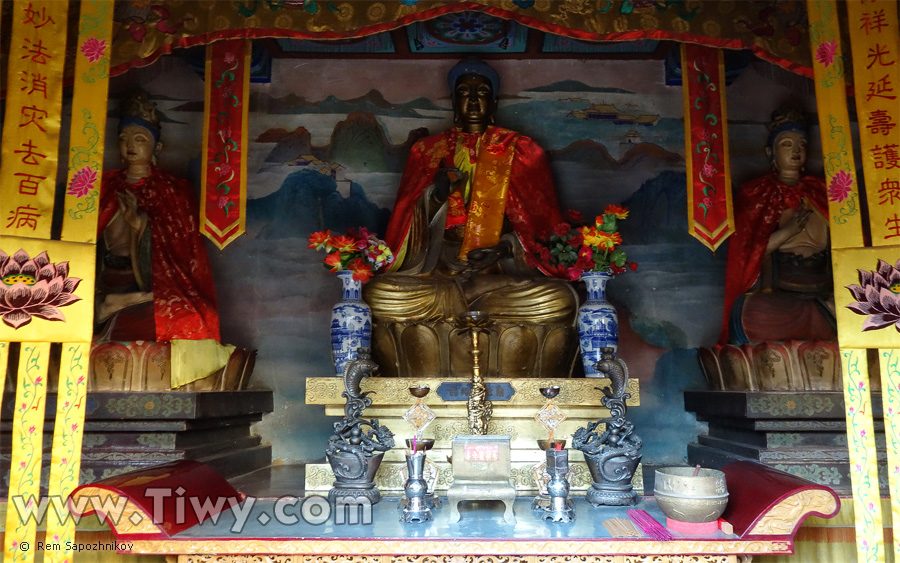 Buddha of medicine. It is believed that it can cure any disease.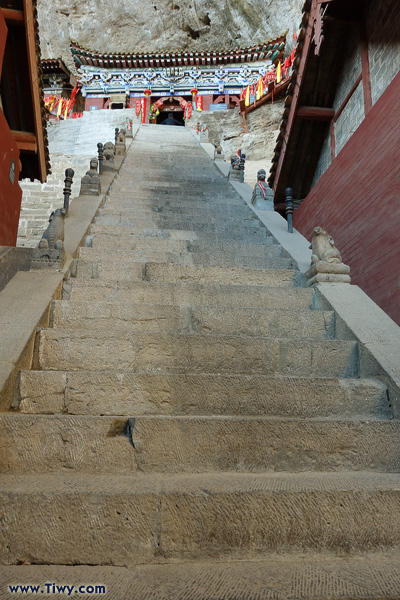 ...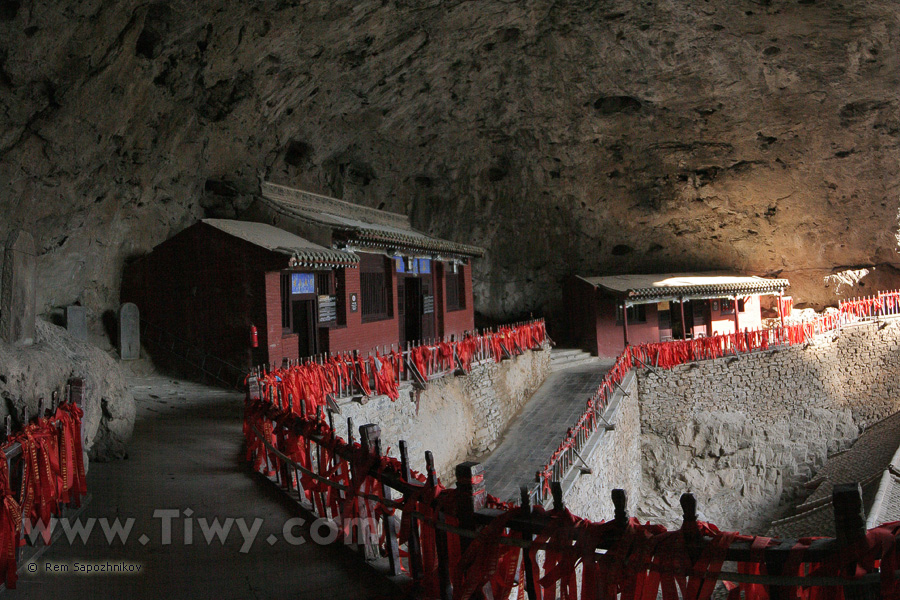 Once Buddhist Monk Zhichao (志超 - Zhìchāo) prayed and preached in the cave. One day there was a terrible drought. Emperor Taizong came to Zhichao, and they began to pray for rain. And the miracle happened - the rain has started. This place at once became revered among men. After the death of the monk Zhichao his remains were buried here.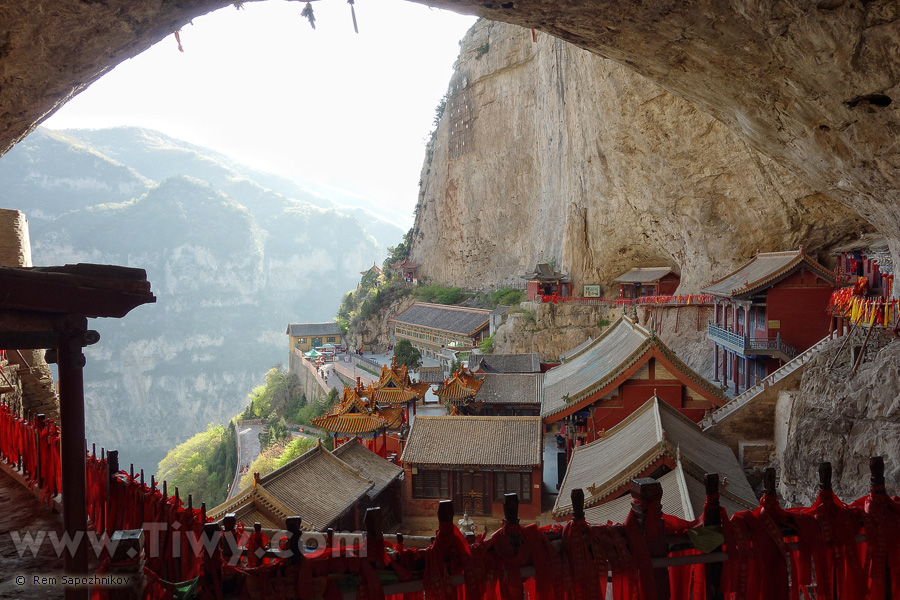 ...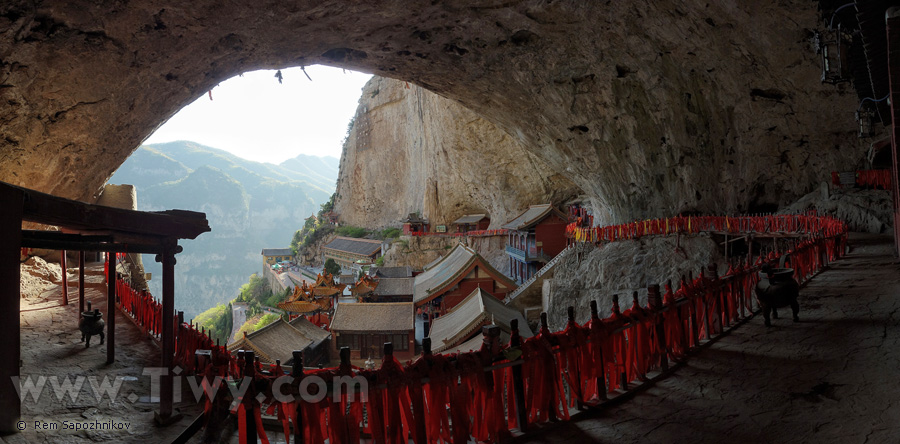 This is the place which I wanted to visit for sure.
Click on the photo for a closer view.
Of course, I saw less than half of the beauty that is in the Mianshan Mountains, but there will be a reason to come back.
If you are going to this part of China, I advise you to be sure to include these mountains in your itinerary.