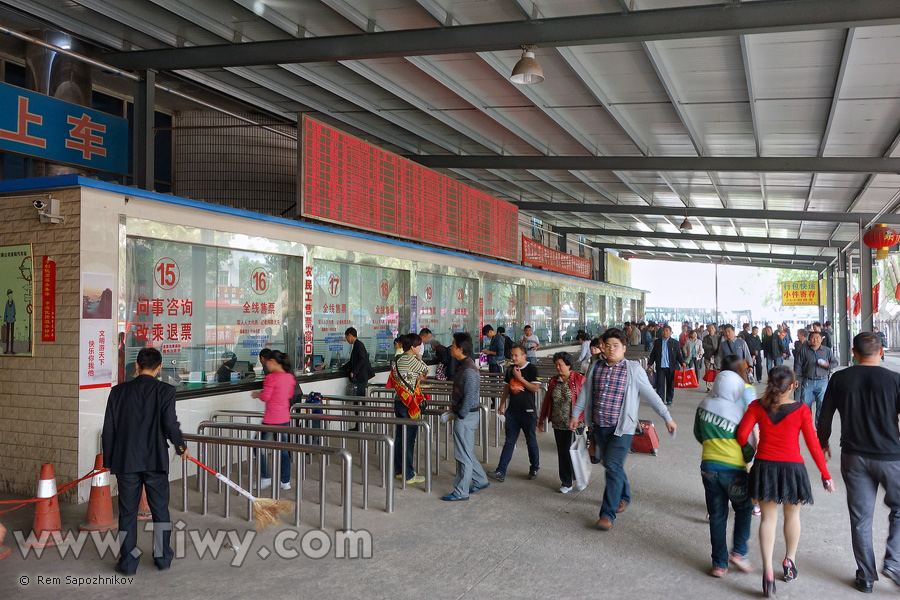 Here I bought a ticket for 7 yuan.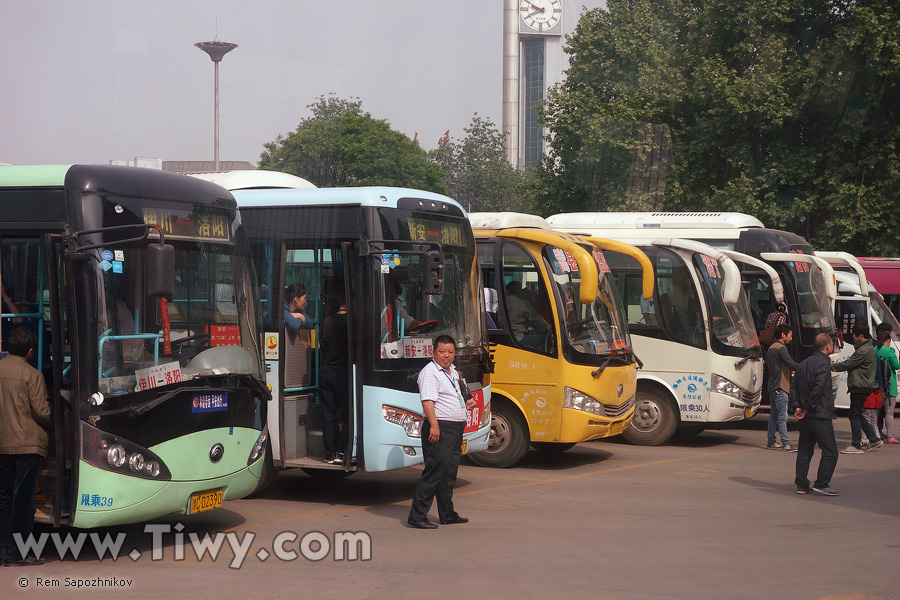 My bus left from the bus station at 10:15.
On the way it stopped in another small bus station, which is hidden among the houses. From there we left at 10:30.
By the way, in China before the departure of intercity buses a controller comes into the salon and checks whether all passengers and the driver have fastened the seat belts!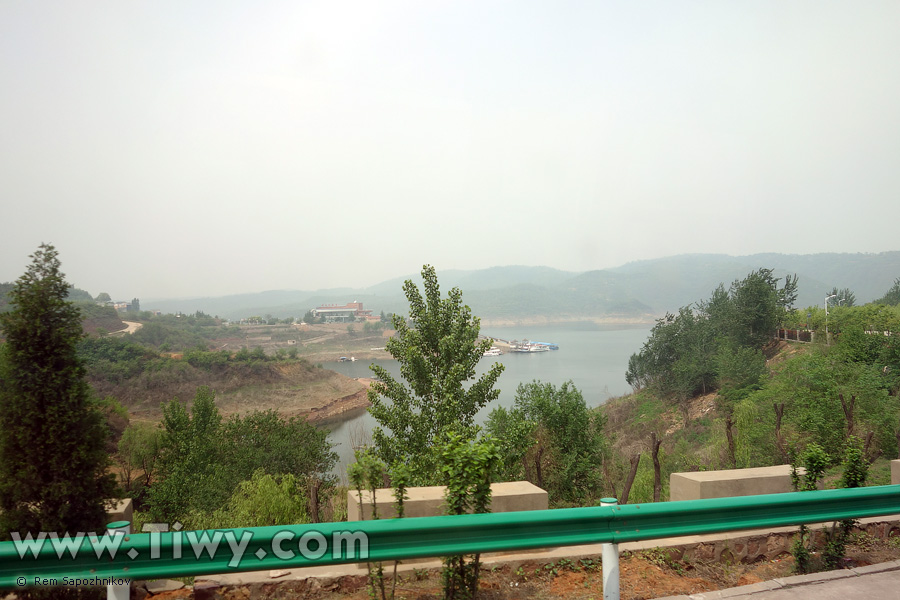 My bus arrived at the West entrance of Xiaolangdi Dam at 11:20. Please note that this is not the final bus stop. I advise you to start a walk here, since otherwise you will have to ascend the dam on foot, rather than go down from it.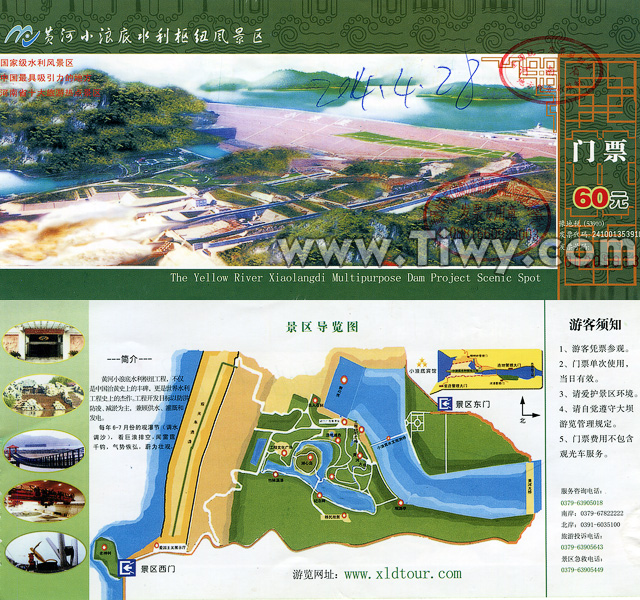 Price of the entrance ticket is 60 yuan.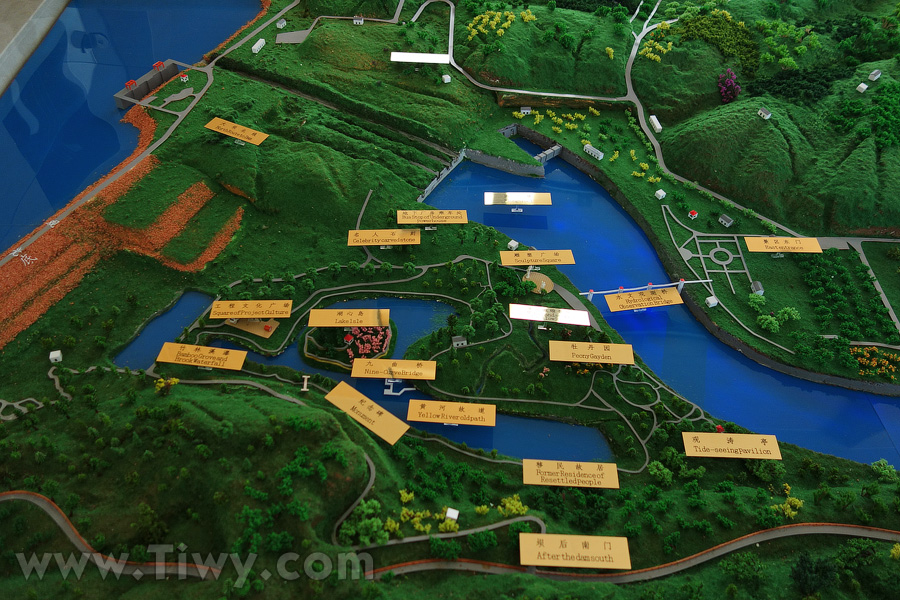 The maquette of the surrounding area with the reservoir, the dam and park area.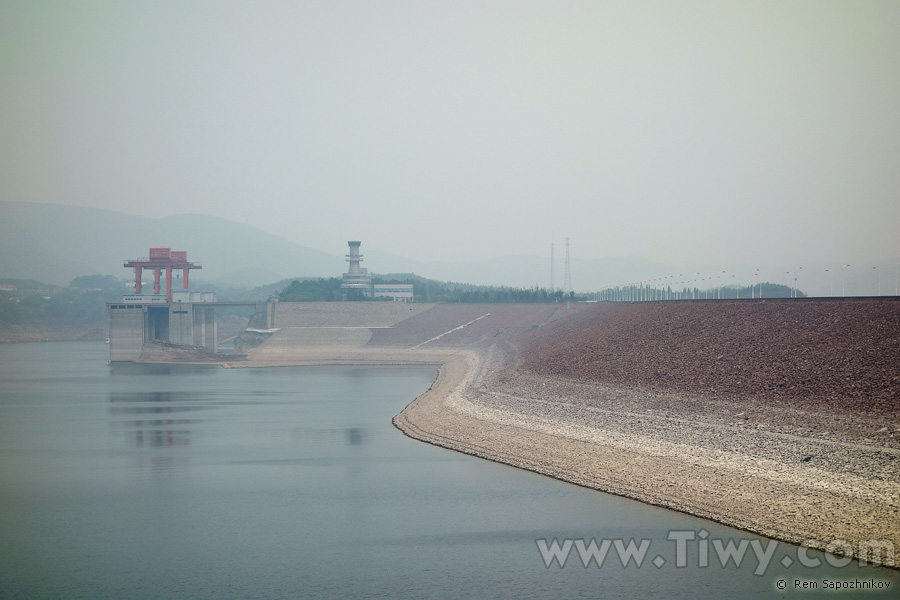 The dam height is 154 meters, length 1317 meters. The main construction was carried out from May 1994 to November 2000.
The installed capacity of HPP — 1836 MW. Average annual output — 5.1 TWh.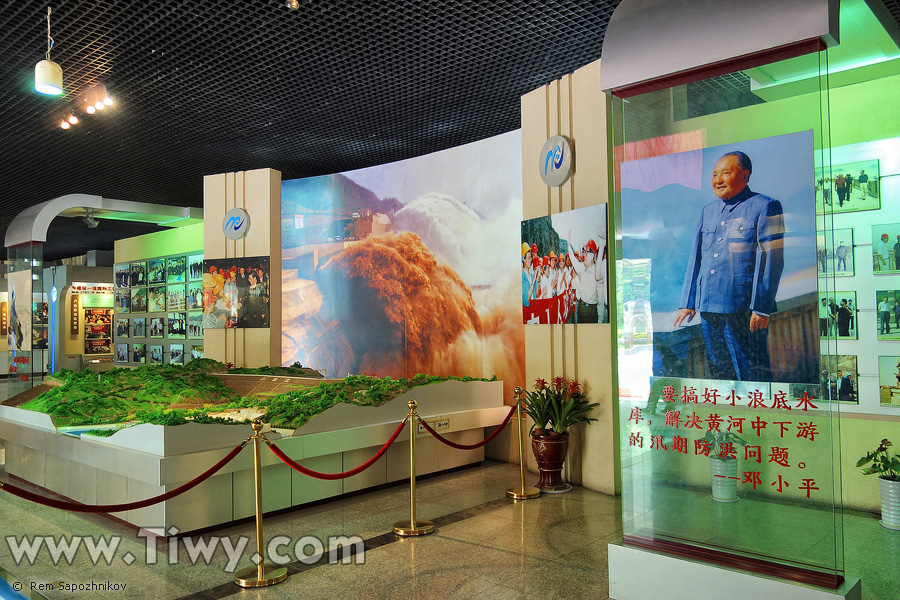 There is an exhibition hall near the dam, which tells about all stages of the construction of Xiaolangdi, and briefly about other hydropower plants in China.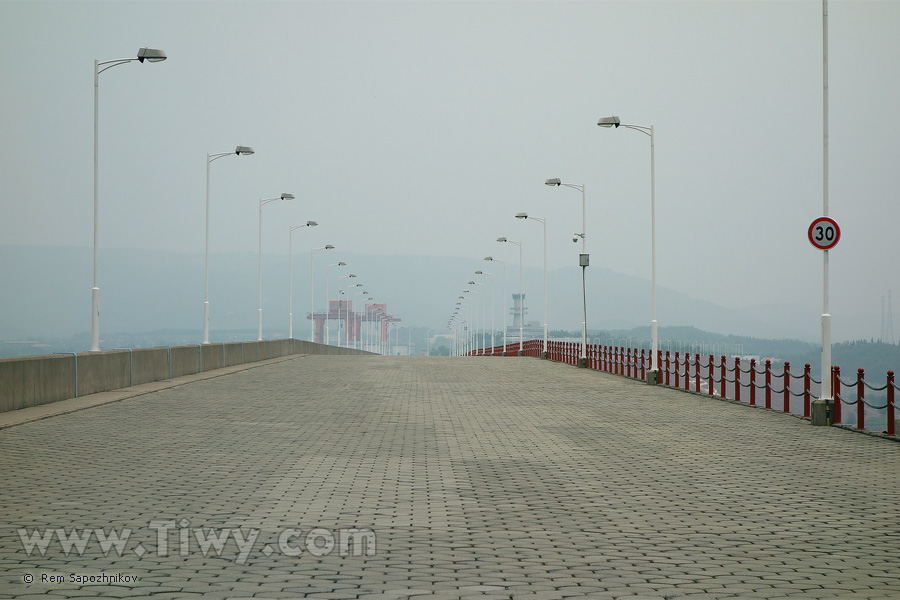 Passage over the dam was closed.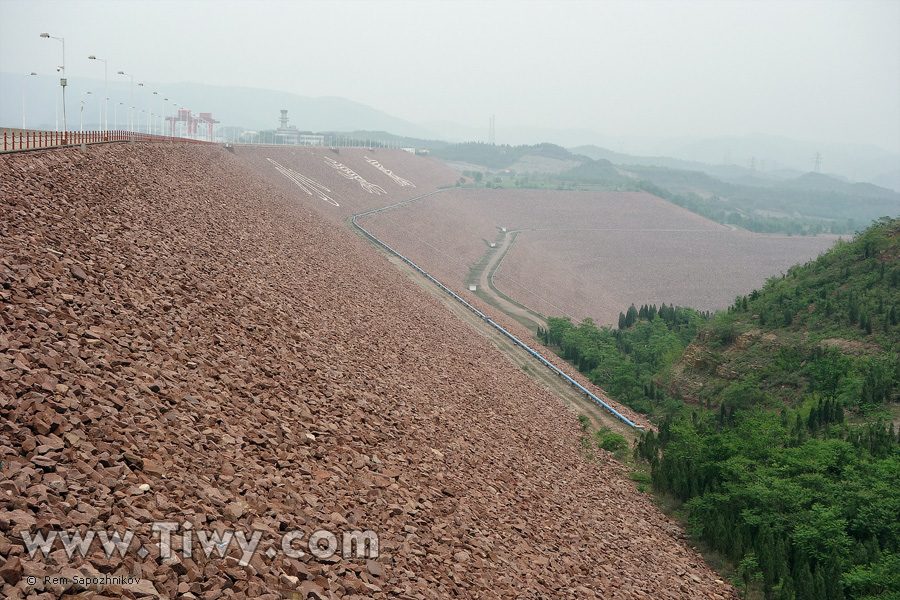 I have to go down along this gigantic structure.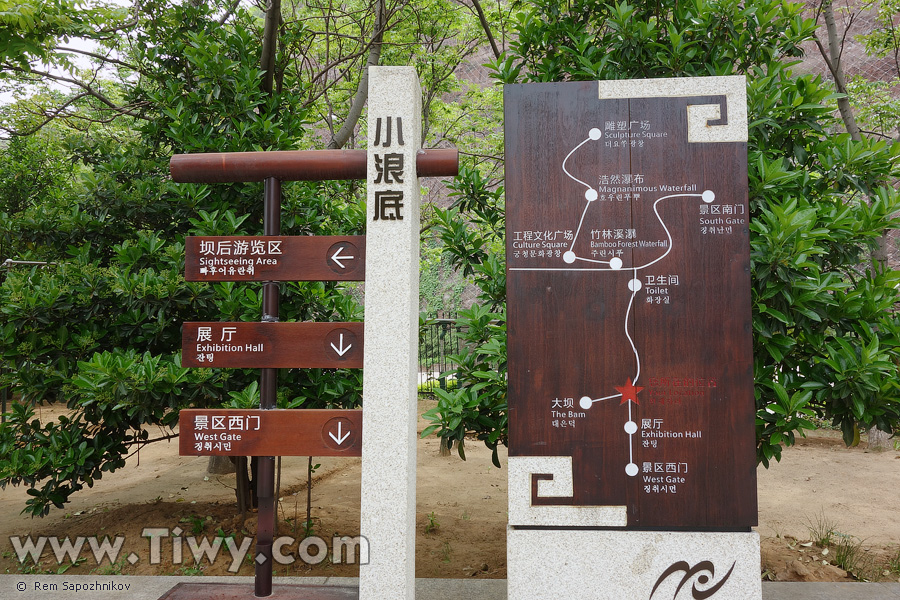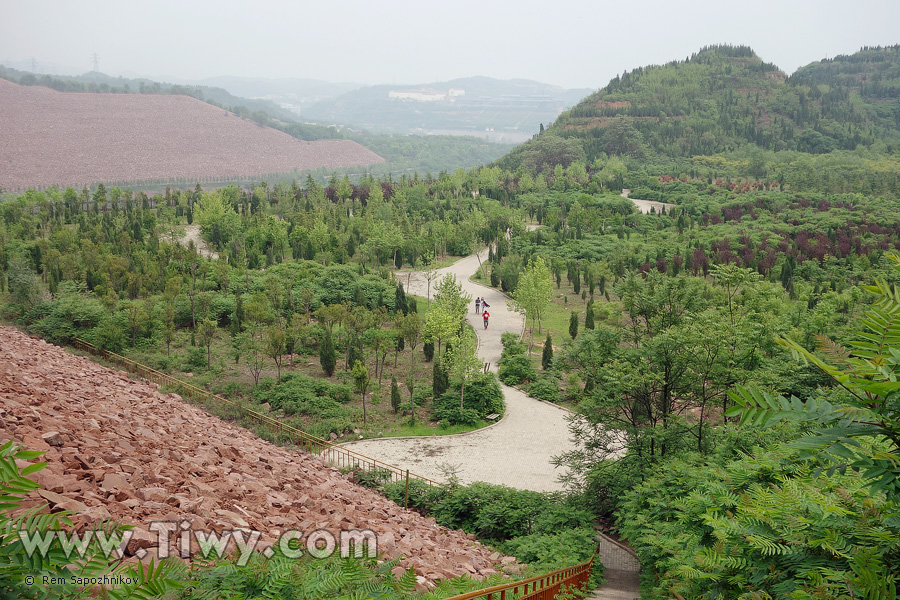 A big park for visitors was laid out near the dam.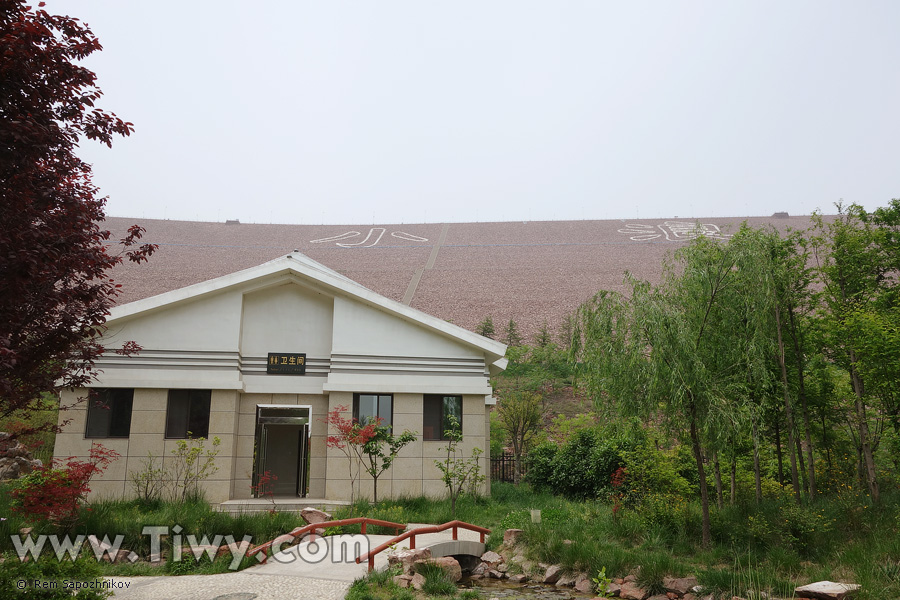 Didn't forgot to build toilets.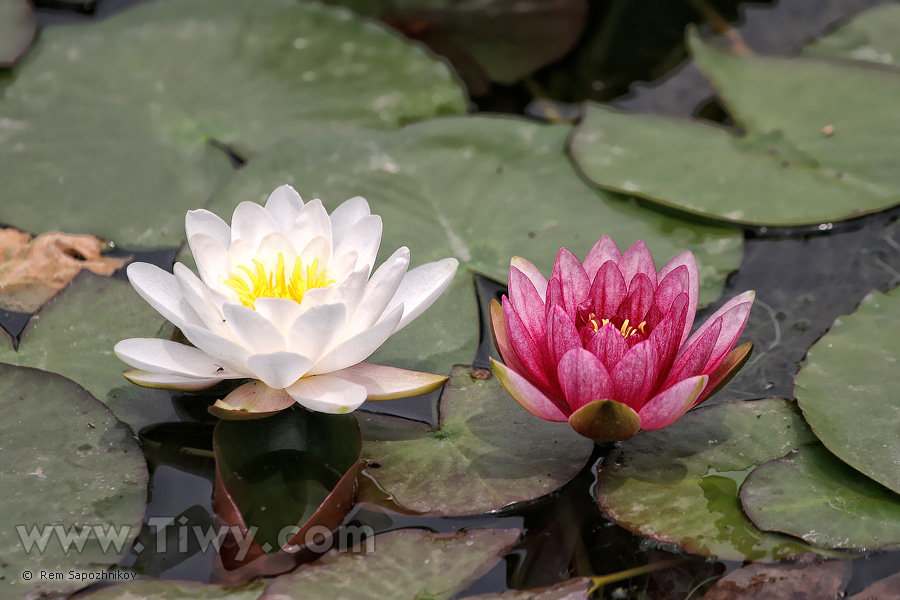 A small pond with lotus flowers and frogs.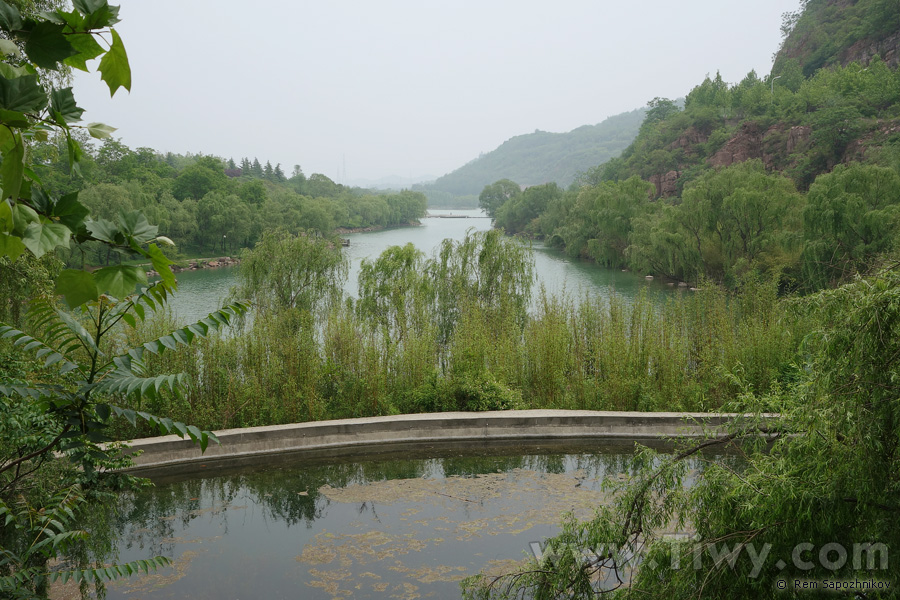 This place is the old bed of the Huanghe (Yellow) River.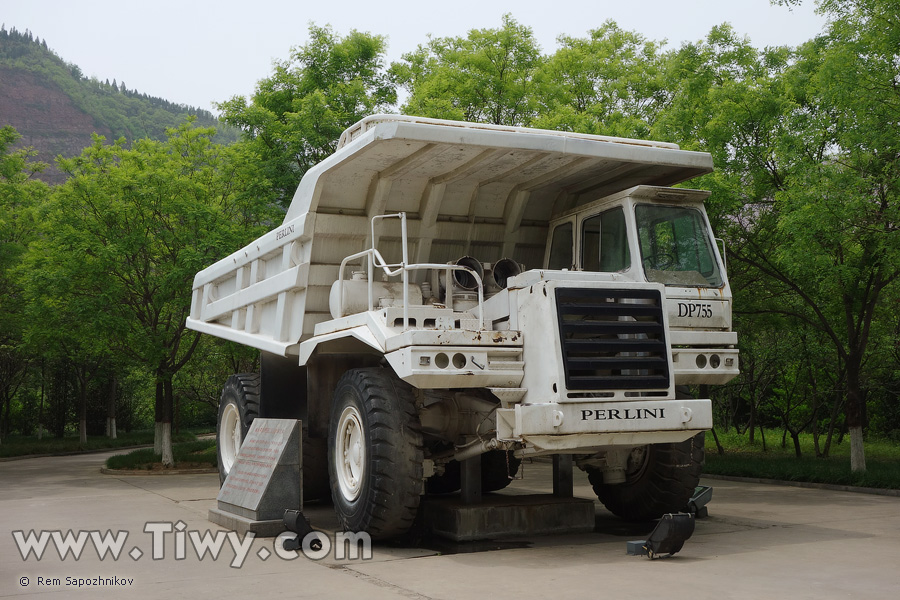 Tipper, which participated in the construction of the dam.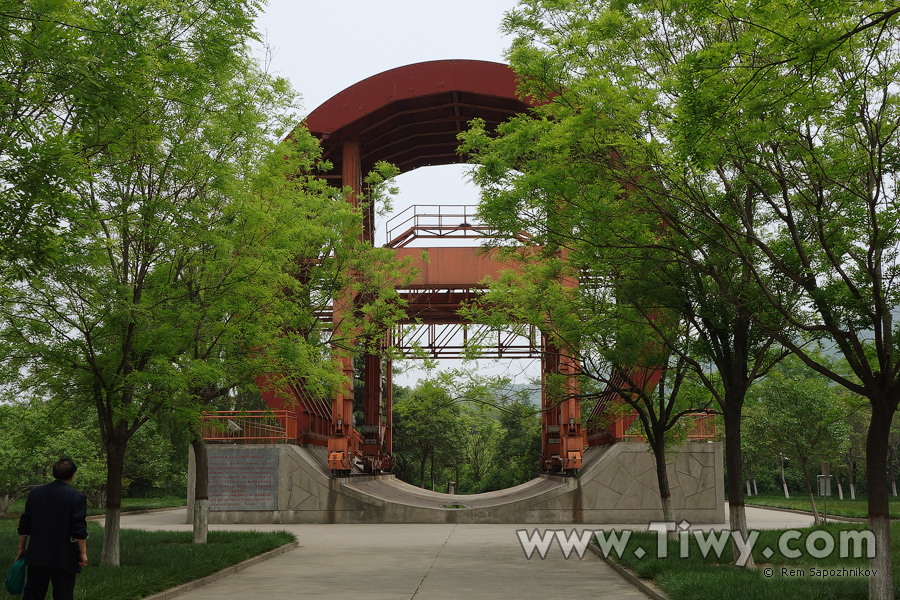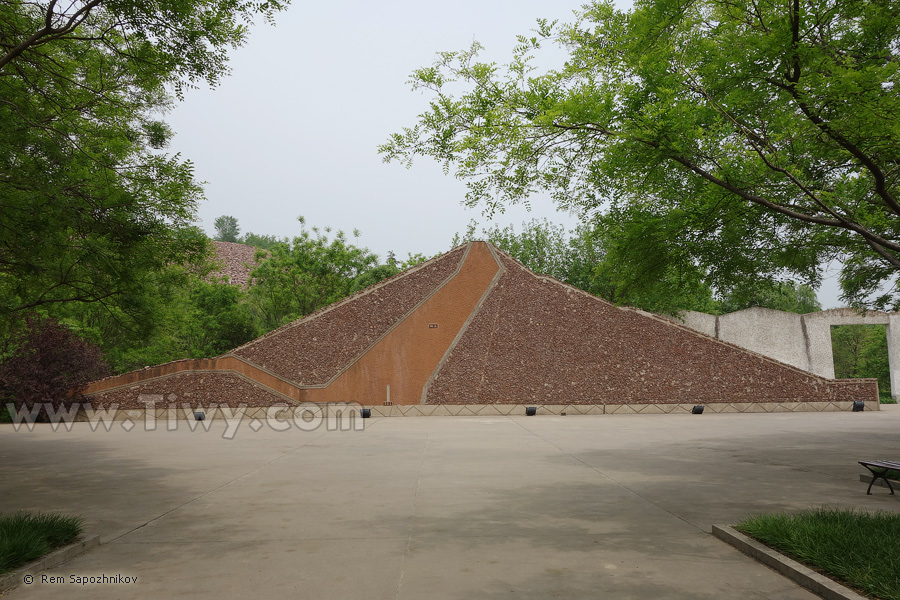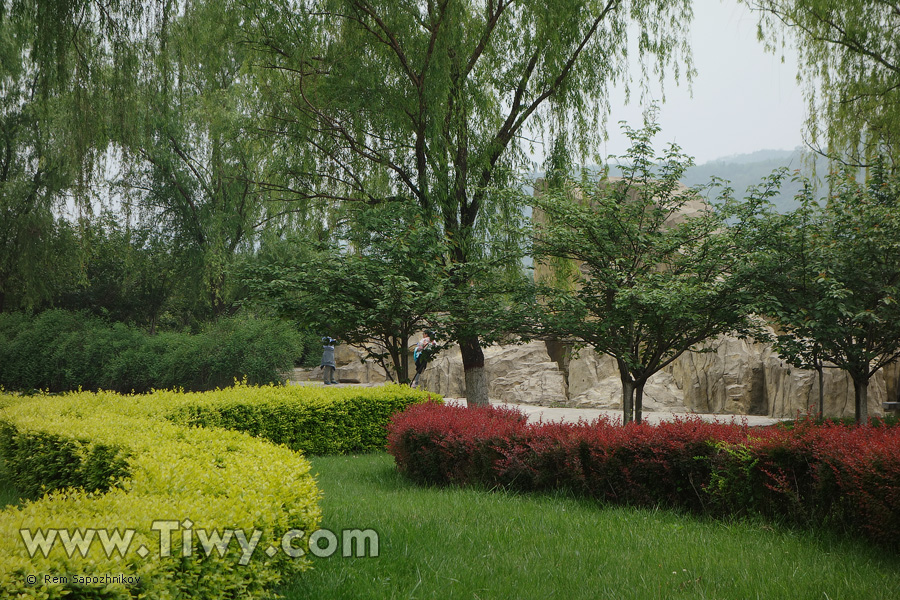 ...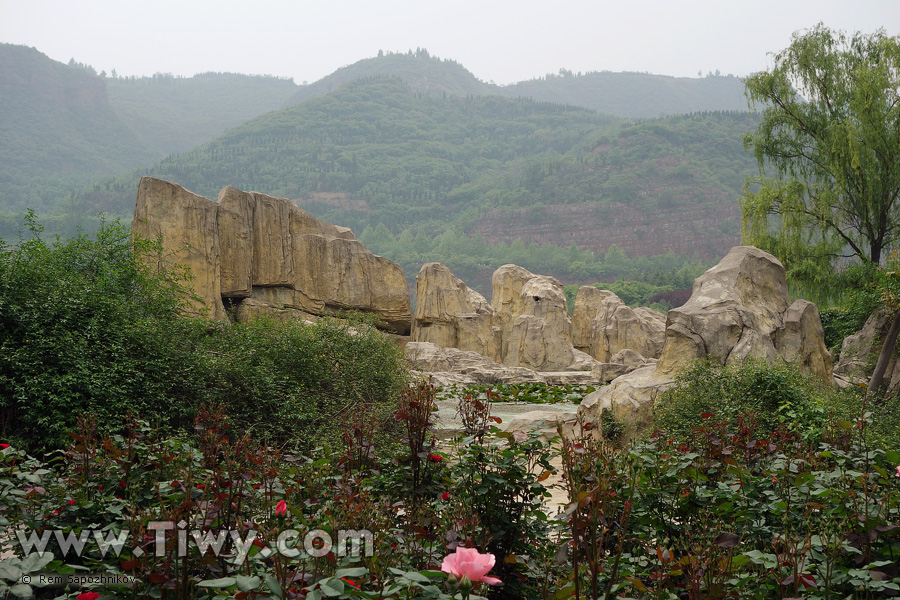 ...

Click on the photo for a closer view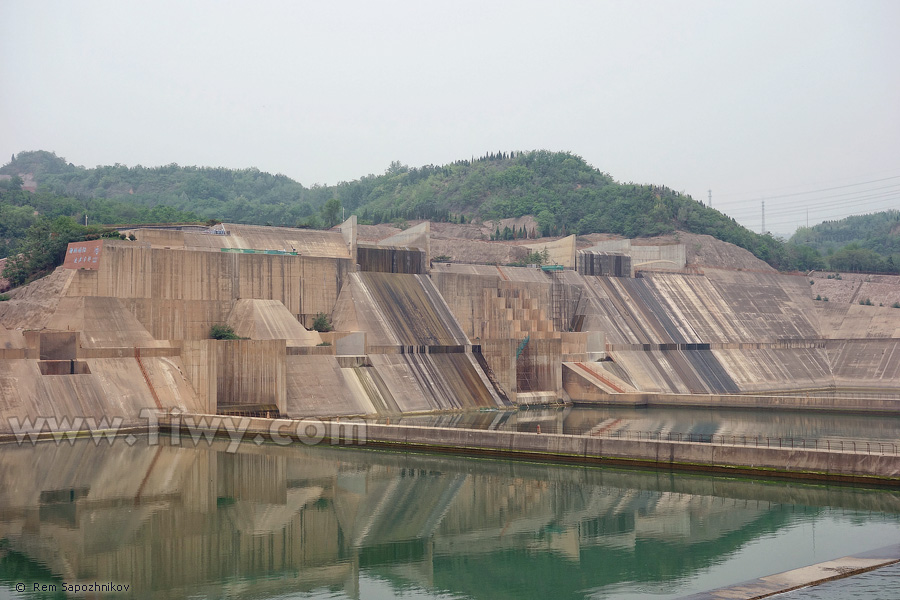 During my visit to the Xiaolangdi Dam there was no water discharge.
One should come here during the rainy season or immediately after it.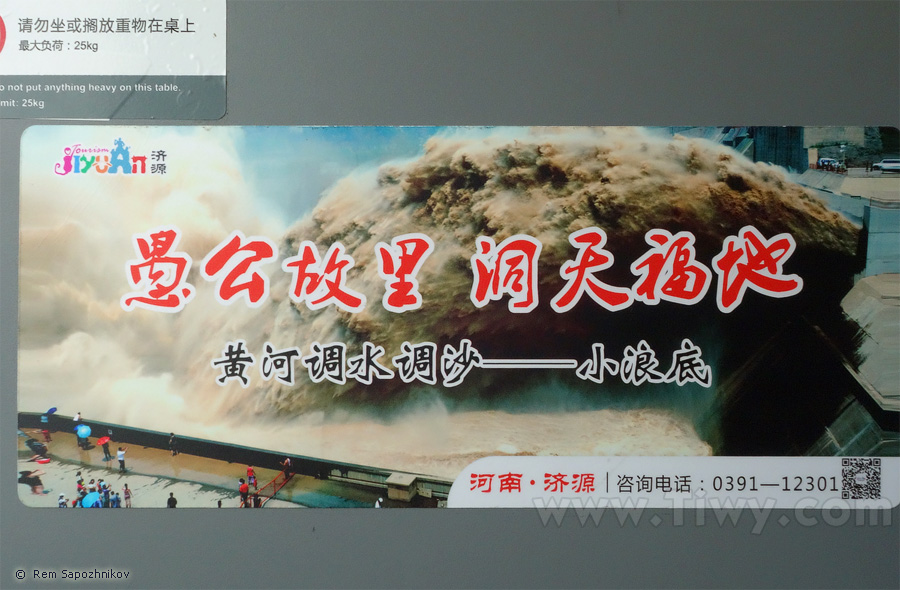 But I will show you how water discharge looks like.
Such advertising of Xiaolangdi Dam is glued on the seat backs of the CRH high-speed trains.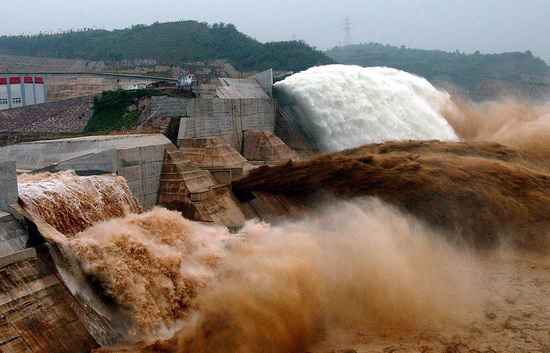 This photo of water discharge belongs to Xinhua News Agency. Photographed in June 2010.

Judging by this place festive activities are carried out here.
Click on the photo for a closer view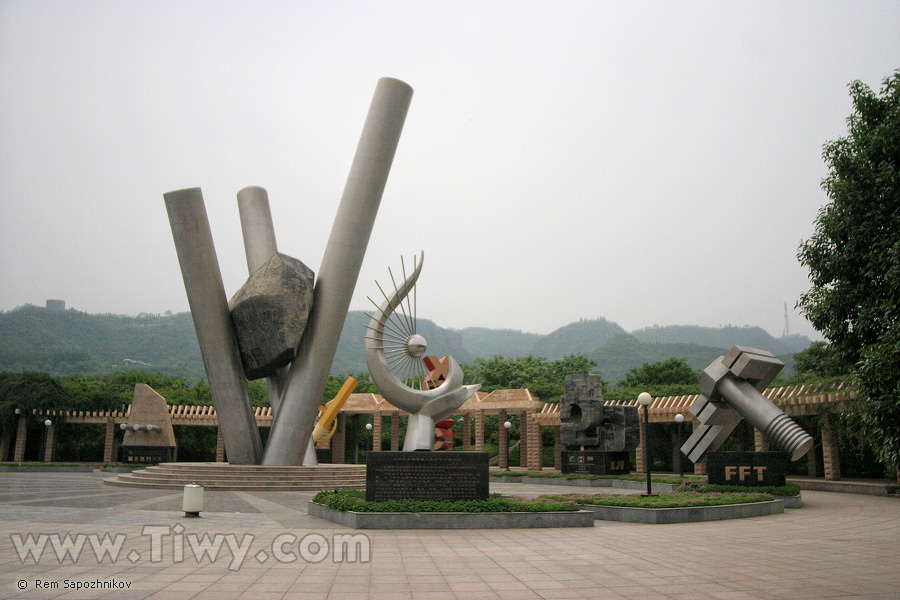 Square with unusual art compositions.

Click on the photo for a closer view

Further I'll cross the river by a long resilient bridge to the other bank of Huanghe River.
Click on the photo for a closer view

I crossed the river. View from the Northern bank of Huanghe.
Click on the photo for a closer view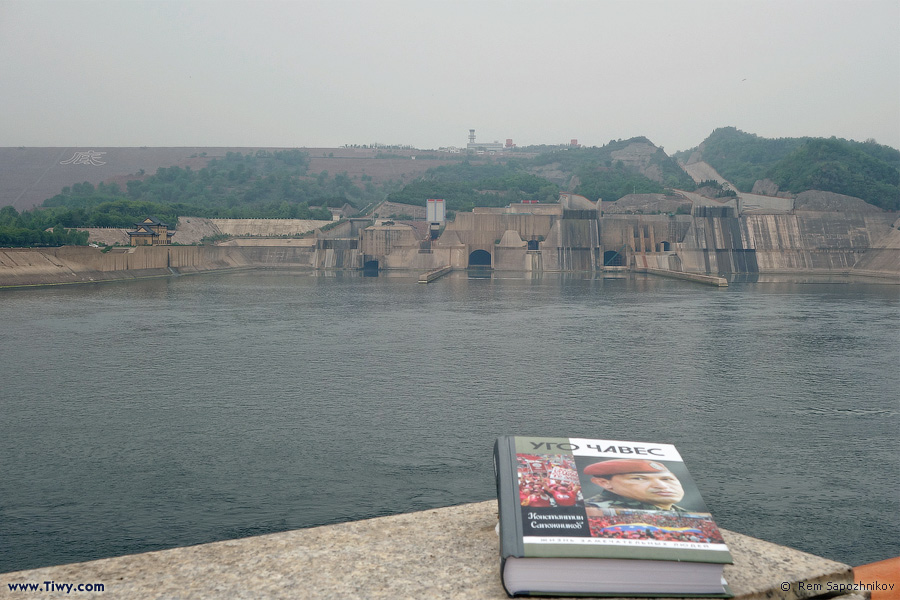 View of Xiaolangdi Dam.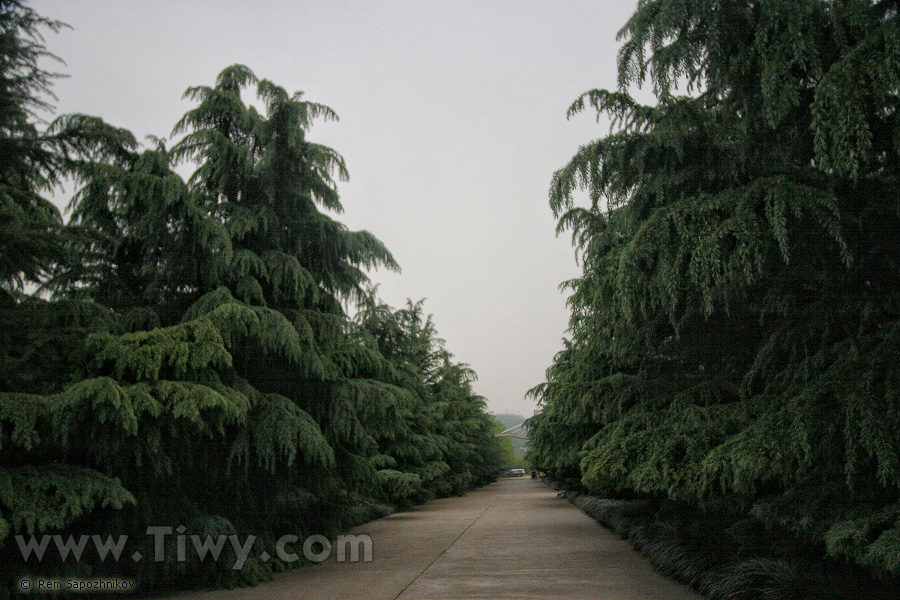 Along this road I went to the North entrance.
A car parking and a bus final stop are situated in front of it. I am returning to Luoyang.
Continuation of the story >>>>>
Luoyang: Old town