Huashan Mountain, West cable car
West cable car was launched on April 1, 2013. Its length is 4 200 meters. You can go up to West Peak of the Huashan Mountain using this road.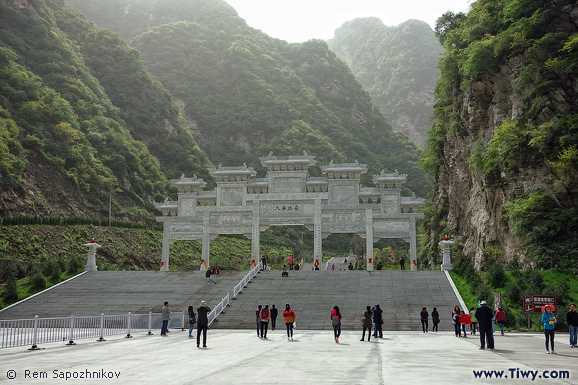 The bus does not drive to the cable car station despite the fact that there is such an opportunity. Tourists leave the bus about 500 m from the station and go by foot through the gorge, upstairs through the arcs so beloved by Chinese. It is a light warm-up for foot before starting the walk to the Mountain.