Huayuan Hotel (华苑宾馆 - Huáyuàn bīnguǎn)
I chose a hotel close to the railway station. My choice was the Huayuan Hotel, which is on the main street of the city Yingze, just next to the station. Accommodation per night cost 269 yuan (1587 roubles or 43 USD), and it is without breakfast. The site Ctrip, through which I made a reservation, promised me hotel coupons for 80 yuan. But I have never seen them. In eLong it was much easier and much clearer with bonus points.

The most unpleasant problem of my stay in Huayuan Hotel was that the shower did not work in my room. There was no water in it either in the morning or in the evening. And I was surprised that by the arrival they did not put a shower cap in a normal set of soaps, shampoos and combs.

As for the rest the hotel quite suited me.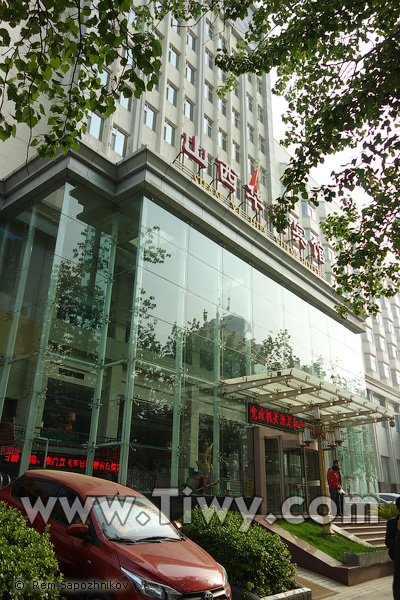 Across the road from the hotel, in the opposite direction from the station, within walking distance, there is a point of sale of railway tickets. Without queuing.