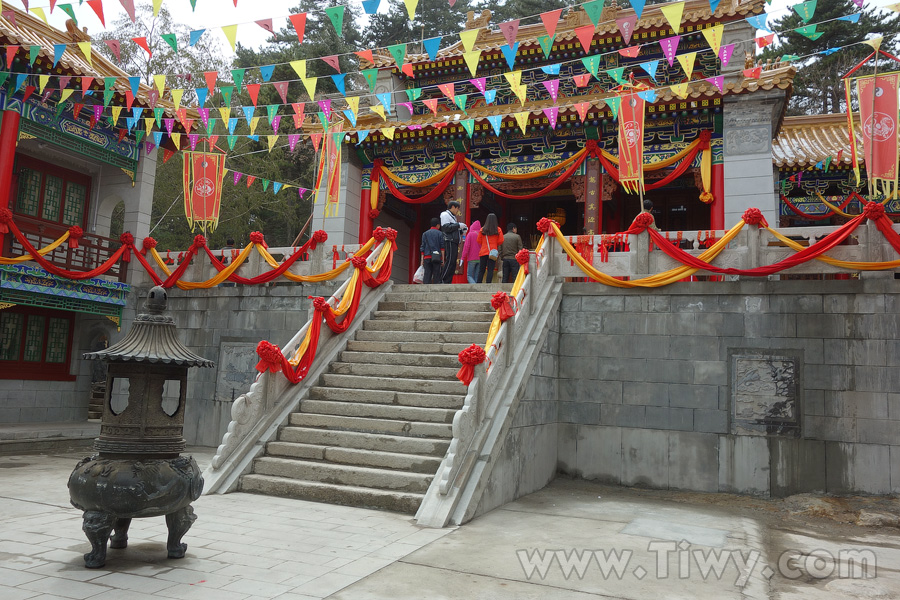 Golden Heaven Palace (金天宫 - Jīntiāngōng).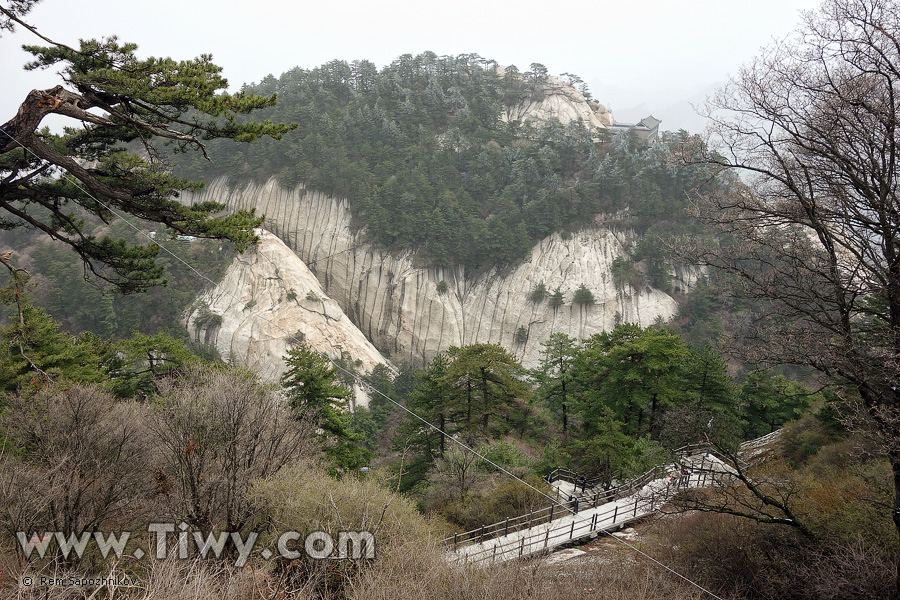 View towards the East Peak.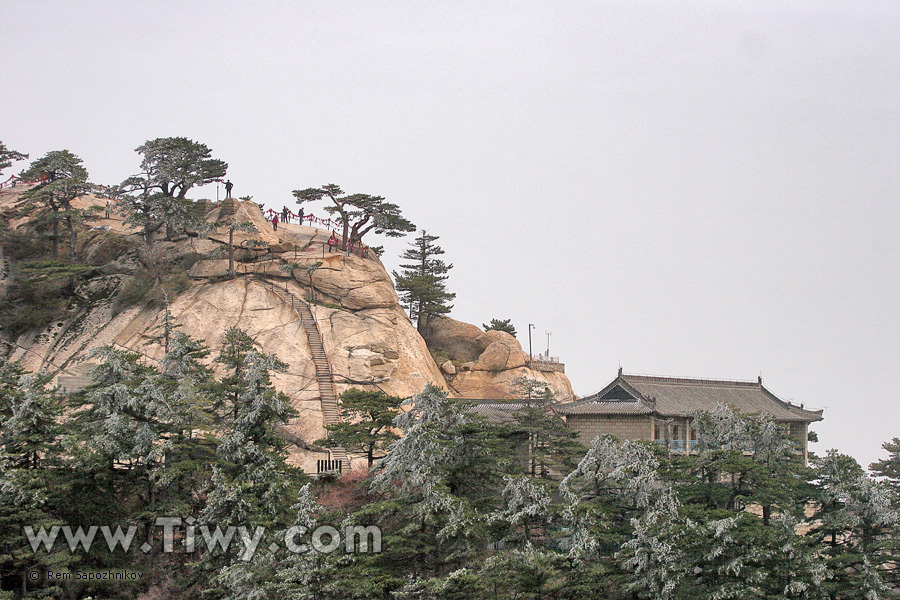 Same place, but a picture is made with a zoom lens.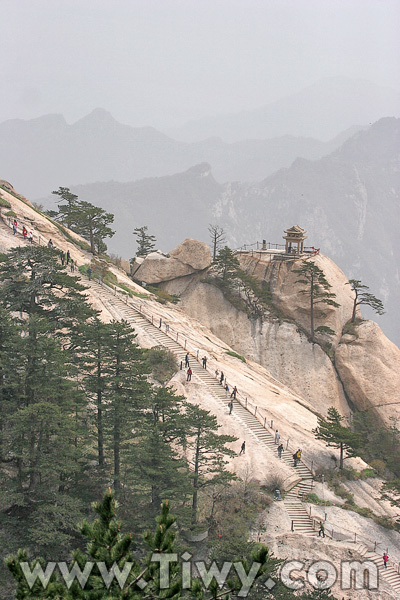 Stone stairs on the ridge leading to the East Peak.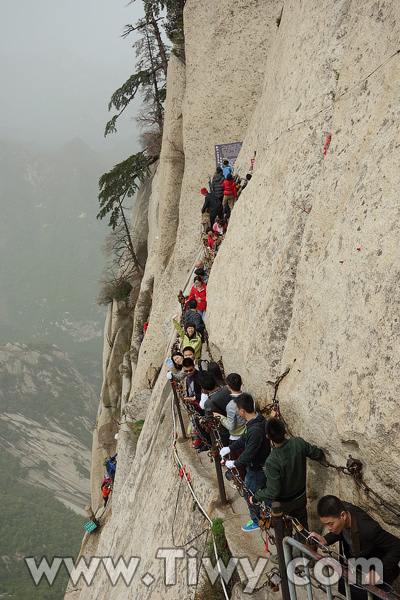 Here begins the trail "Heavenly Stairs" (长空栈道 - chángkōng zhàndào).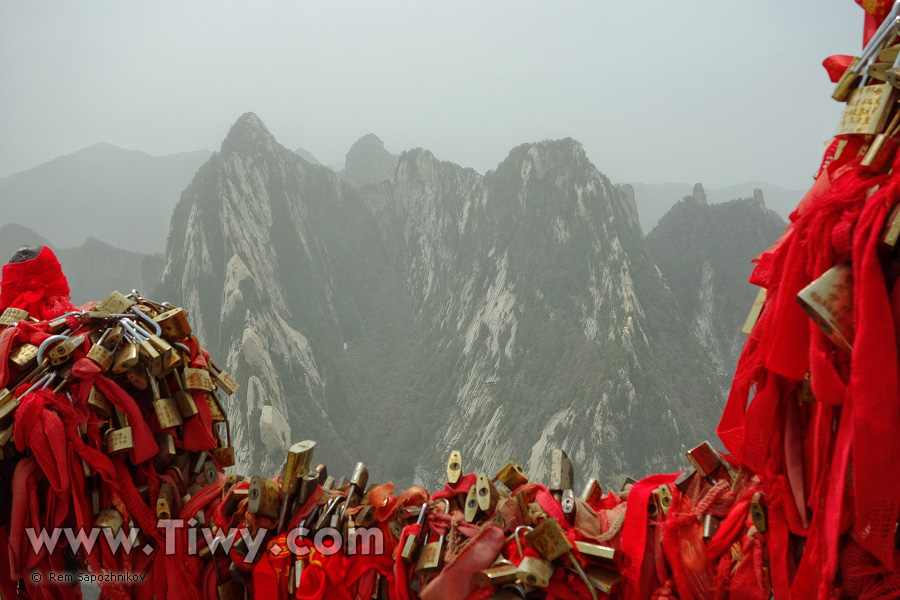 ...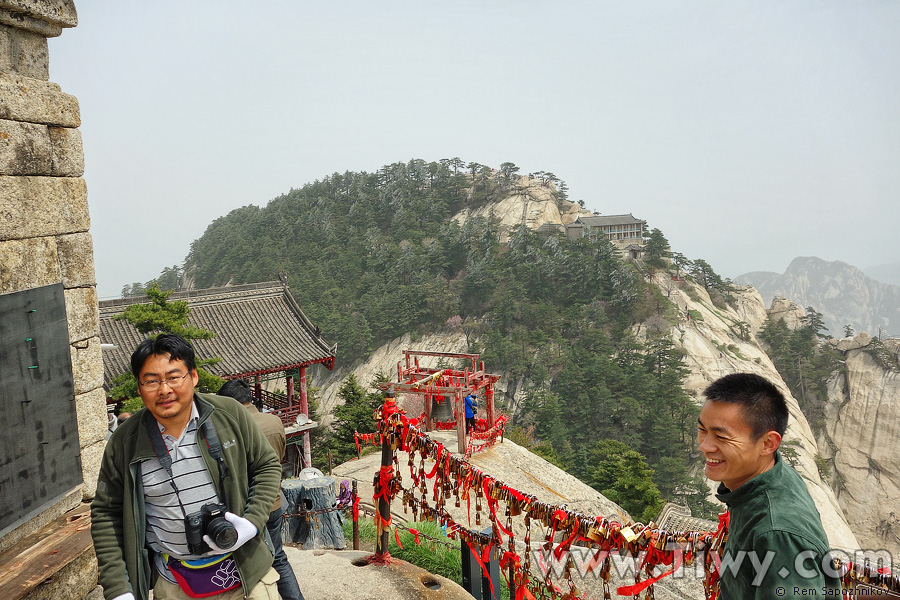 ...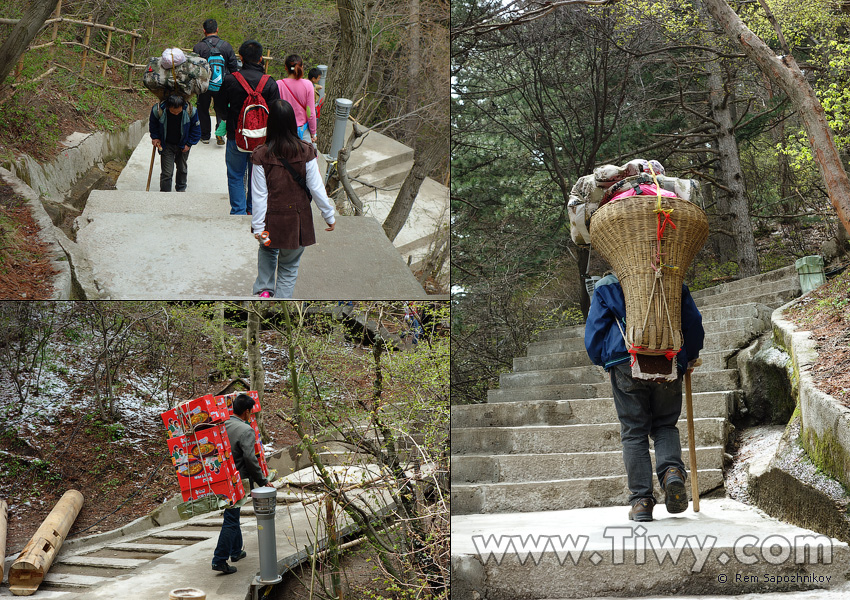 Turned out that one bottle of water was not enough for a walk through the Huashan Mountain. I had to buy more water on the way at a price of 3.5 times higher than in the mountain foot. Water, noodles and other snacks to the feed points are delivered by such porters.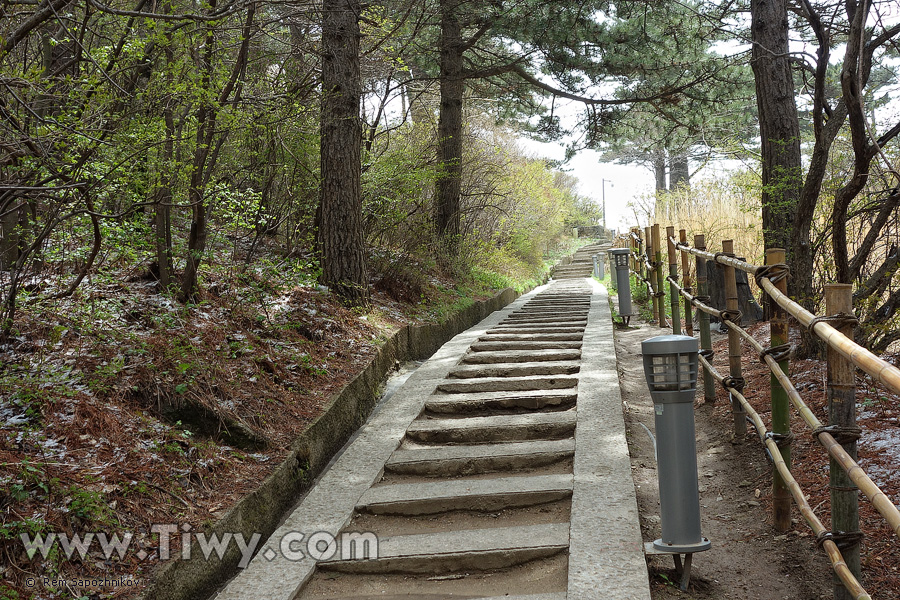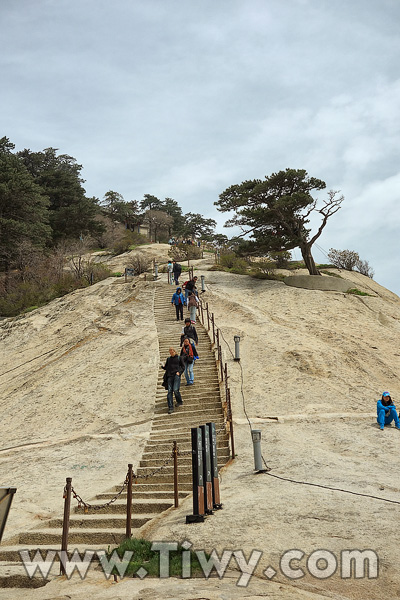 ...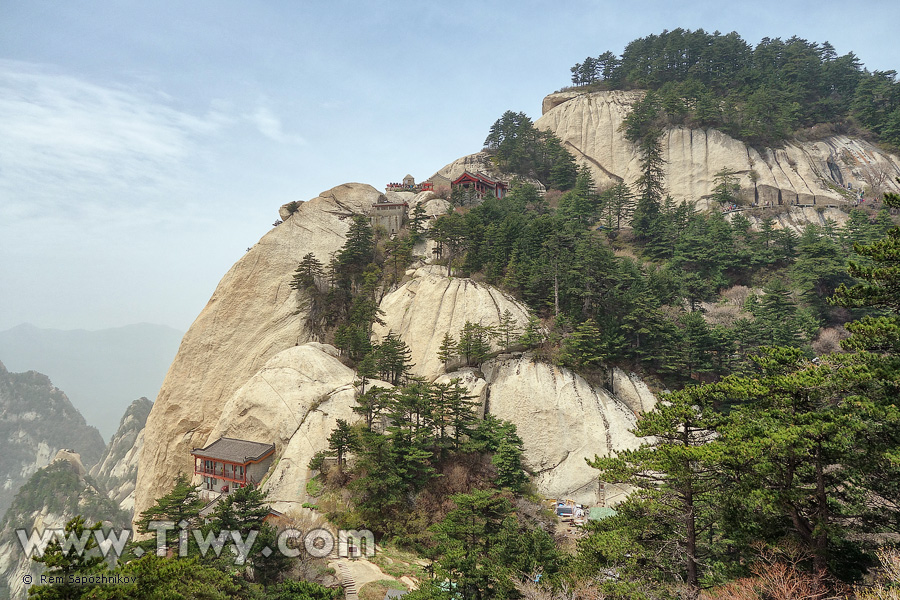 ...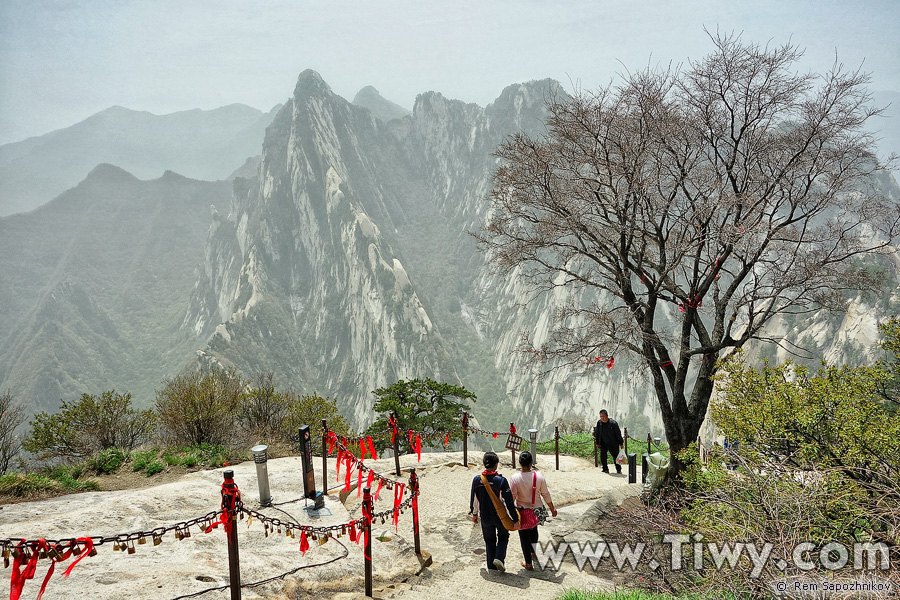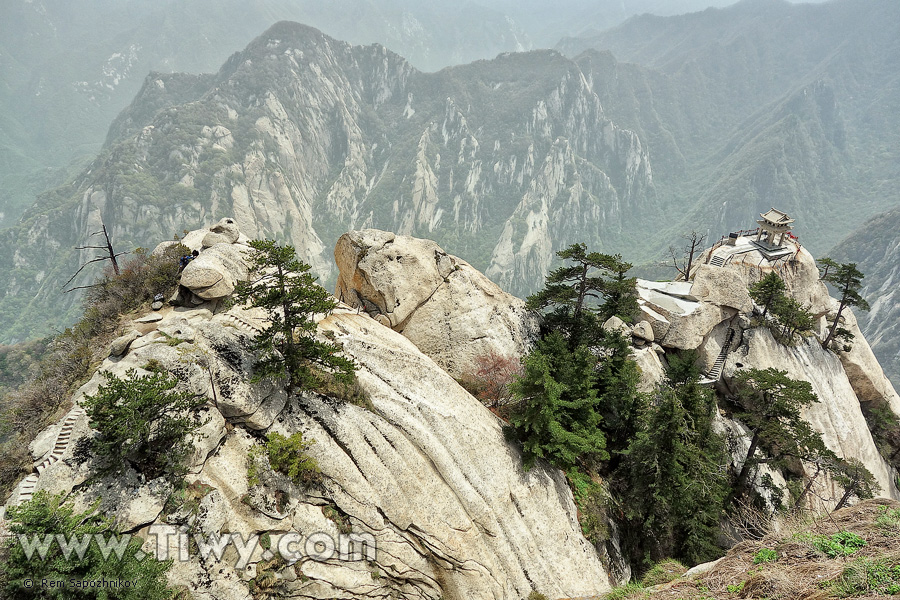 The Chess Pavilion (下棋亭 - Xiàqítíng).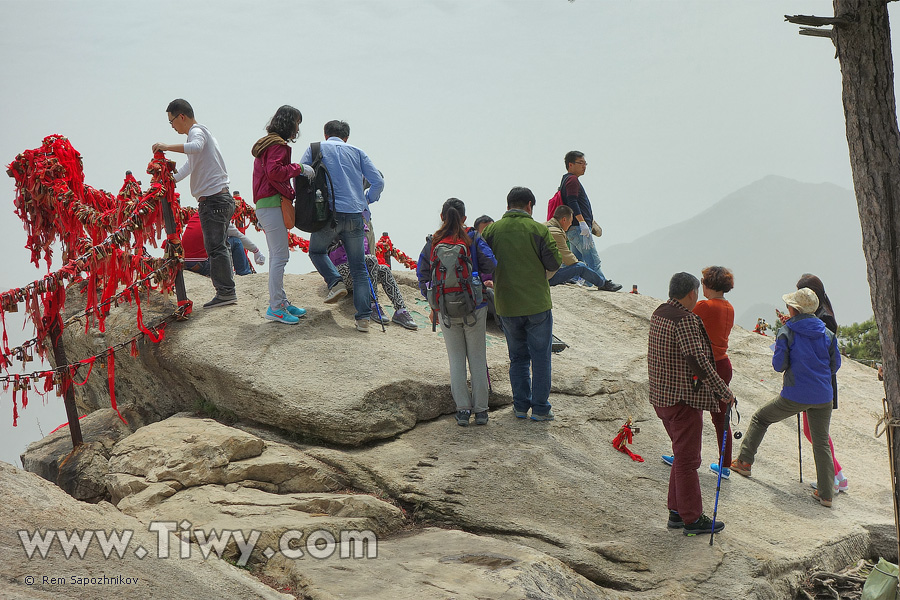 It's too crowded on the East Peak.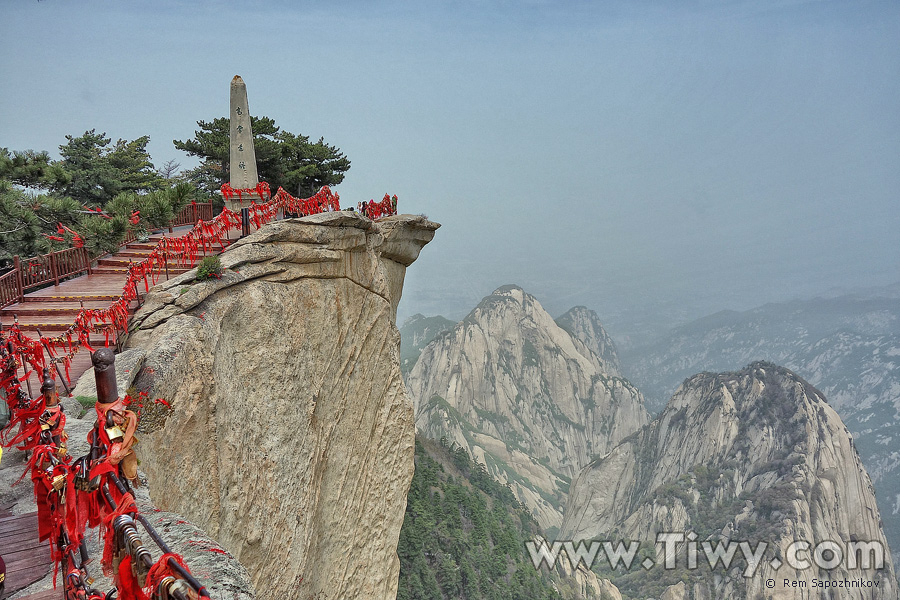 East Peak another name is Facing Sun Peak, because this is best place to admire sunrise in Huashan.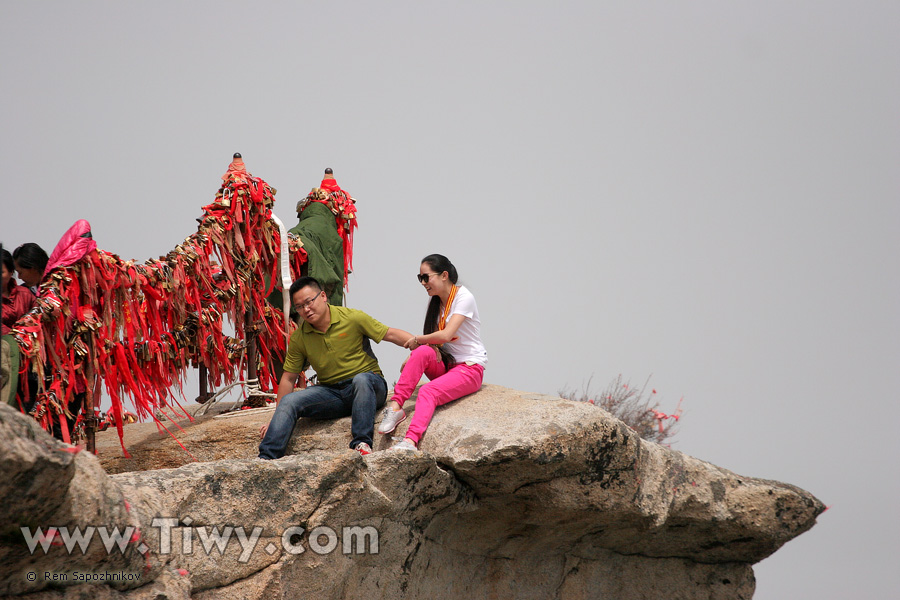 I think that in the head of this Chinese man flashed next thoughts: "So much studied, worked, and everything may go down the drain because of a stupid kinda cool photo".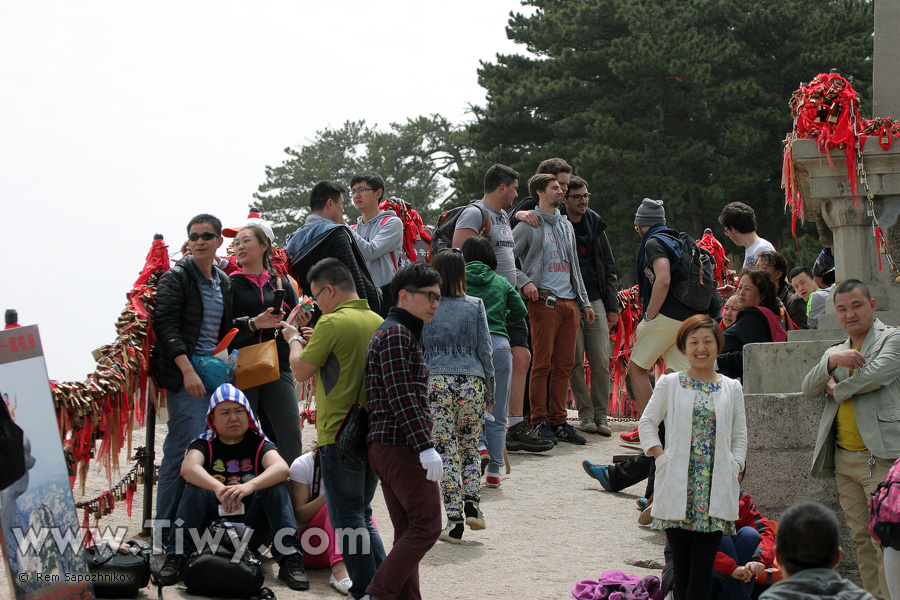 Too many people. Don't repeat my mistake, don't come here on weekends.
Time to go to the North Peak and then descend from the Huashan Mountain.