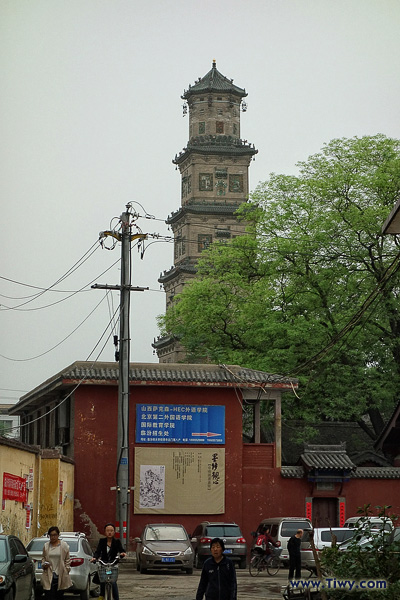 According to various sources, the Pagoda is 30-35 meters high.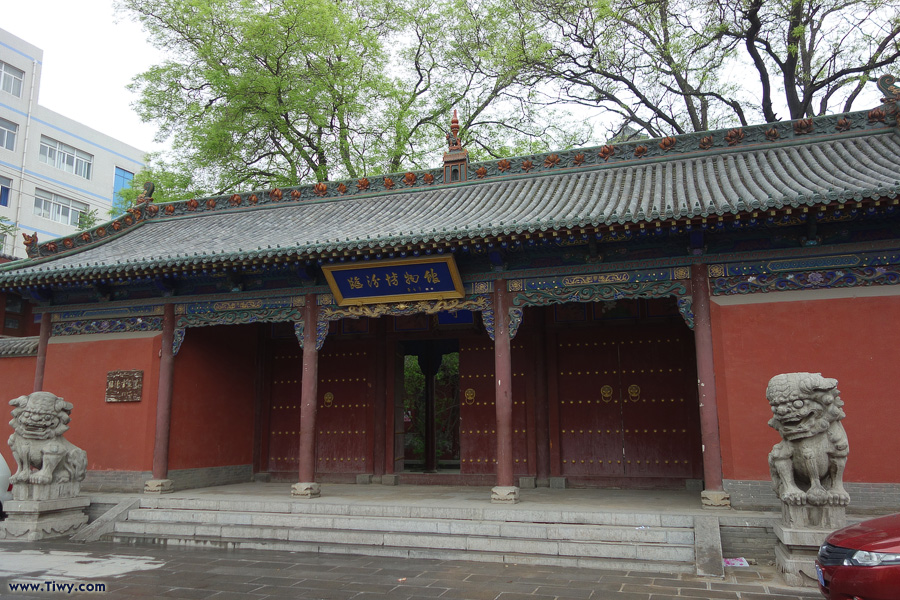 I have some doubts about the fact that it is the main entrance to the Temple.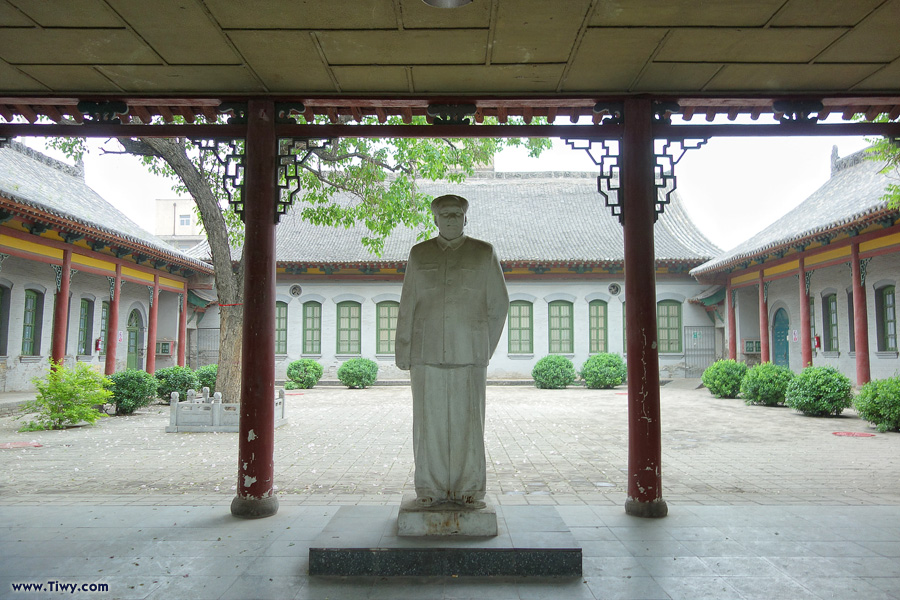 I was surprised a lot when I saw the statue of Mao Zedong at the entrance to the Temple. They are not so numerous in China, as it seemed to me. Even more, they are few enough. After comeback to Moscow, I looked through the Chinese Internet to find the answer to my question, what that statue did there. However, people in Chinese blogs I could find were surprised even greater.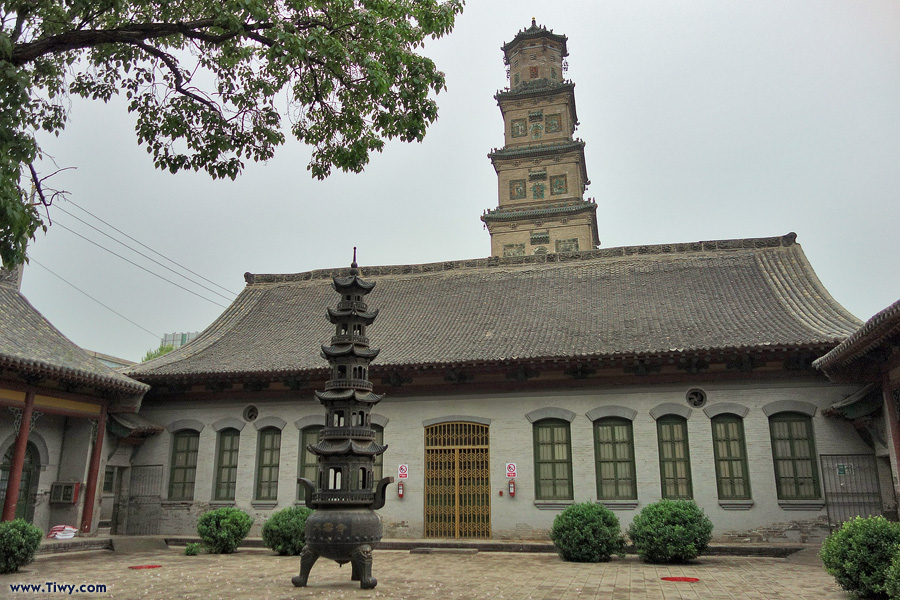 One of the courtyards of the Temple.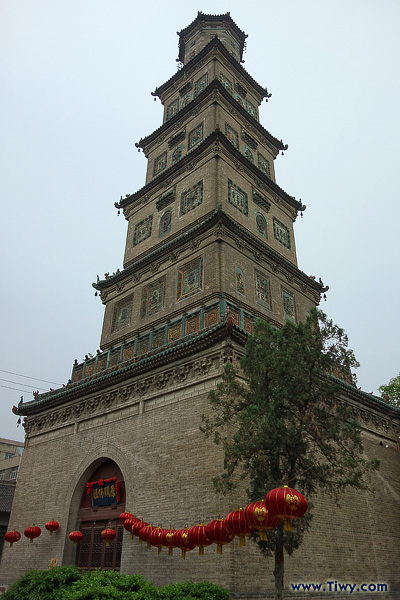 The Golden-Domed Pagoda is a six-story structure with the first five floors of a square shape and the last sixth floor of a hexagon shape.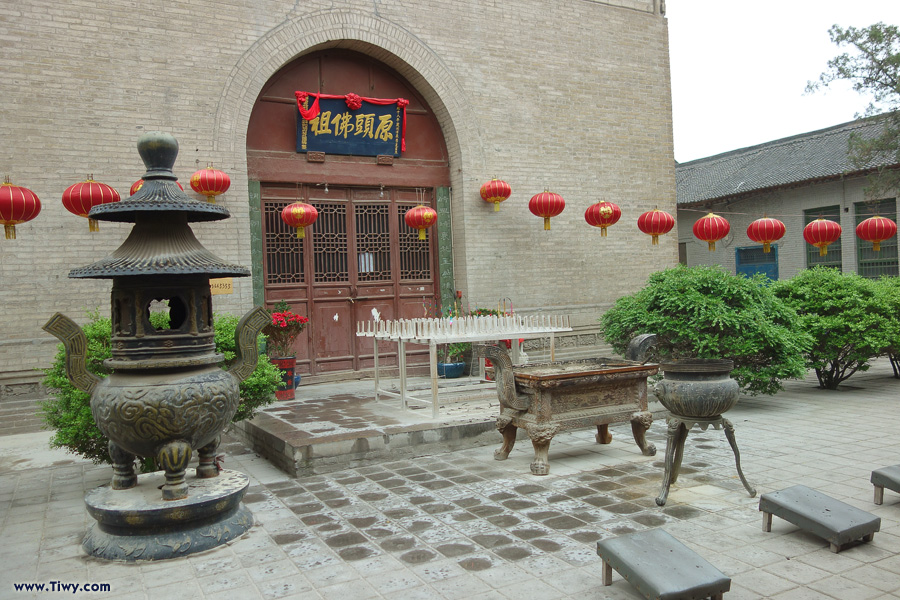 At the bottom of the Pagoda behind the doors (closed that morning of my visit) there is a huge 10-ton Buddha head cast in iron during the reign of the Tang dynasty, about 1300 years ago.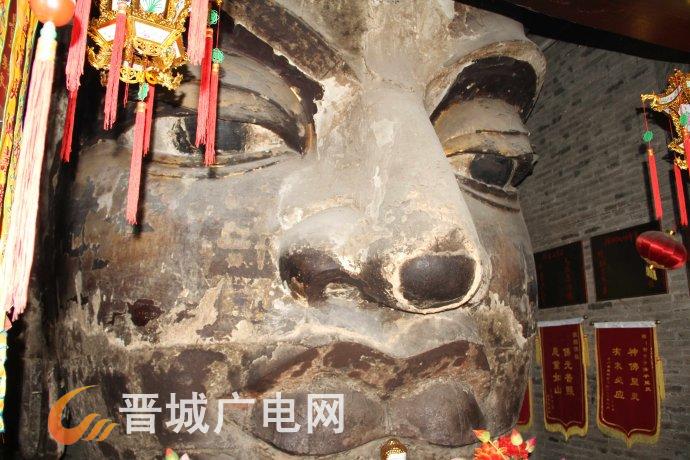 Buddha head is about 6 meters high with a diameter of about 5 meters.
Photo source: http://blog.jcbctv.com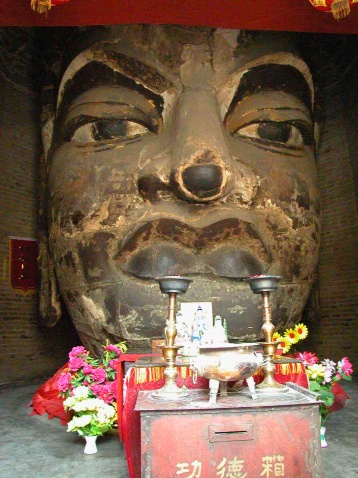 Photo source: http://wangchunboty.blog.163.com/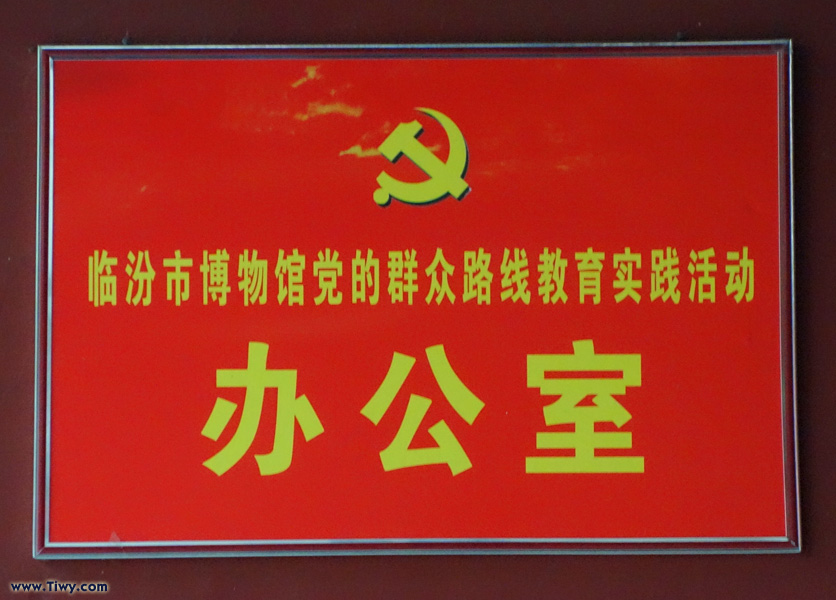 You can see this plate near the entrance to the Temple. I thought it meant something like "protected by the state" but it turned out to be just "an office" (办公室 - bàngōngshì). Long line translated as "Linfen City Museum, Educational Activities of the Party Line."
临汾市 (Línfénshì) 博物馆 (bówùguǎn), 党的群众路线 (dǎng de qúnzhòng lùxiàn) 教育 (jiàoyù) 实践活动 (shíjiàn huódòng)