The Great Cloud or Iron Buddha Head Temple
Not far from my hotel, I noticed a lovely pagoda, which was not marked on the map. It emerged that it was the Golden-Domed Pagoda

(金顶宝塔 - Jīndǐngbǎotǎ)

, located in the Great Cloud Temple

(大云寺 - Dàyúnsì)

also known as the Temple of the Iron Buddha Head

(铁佛寺 - Tiěfósì)

.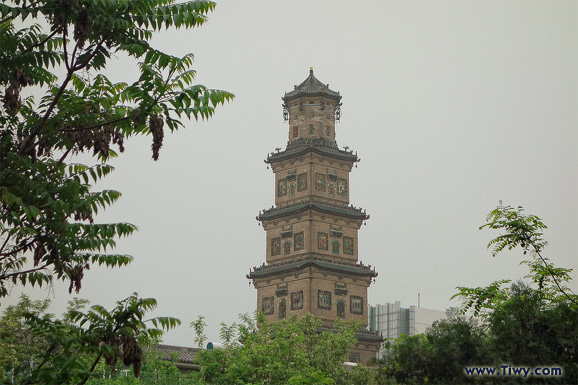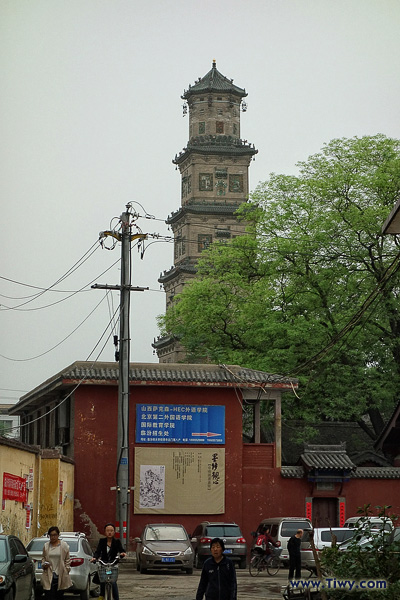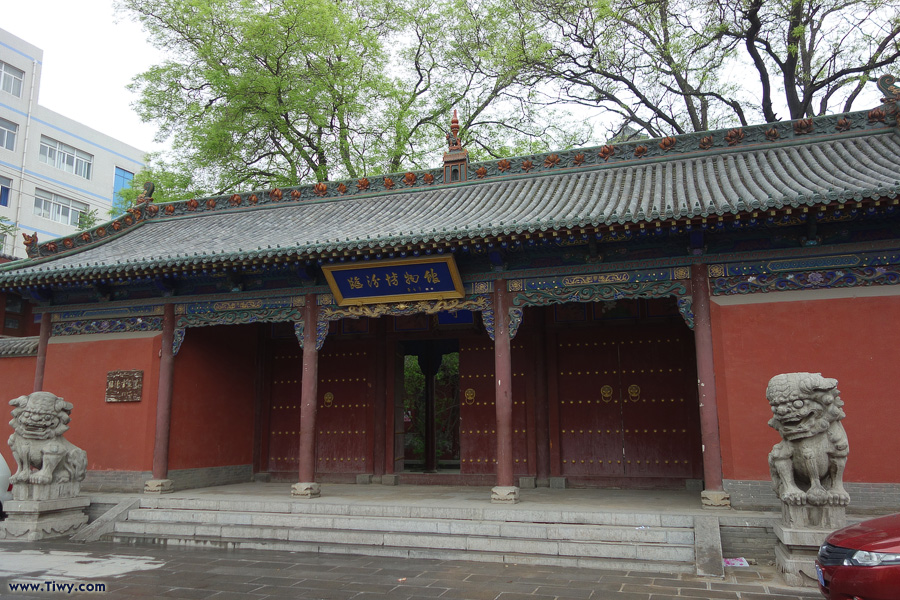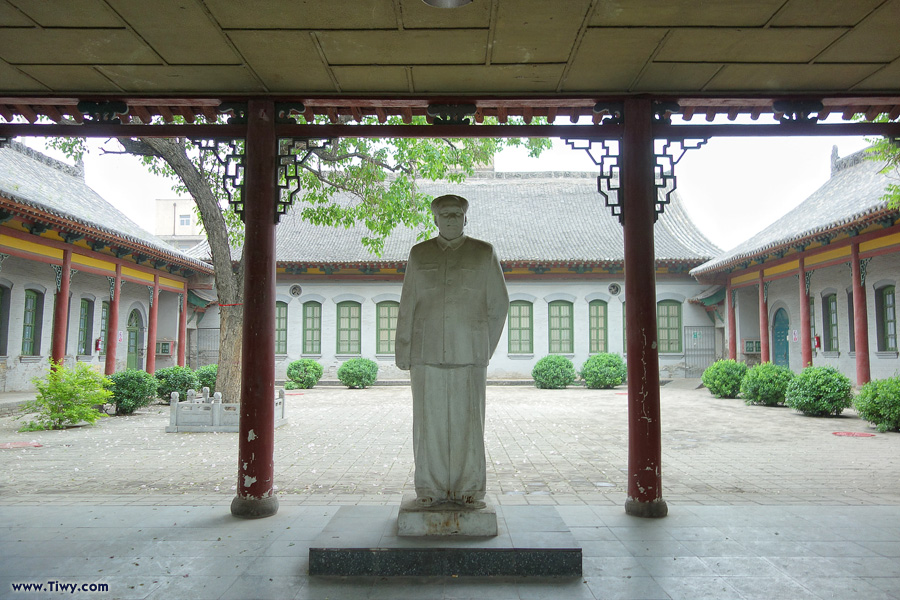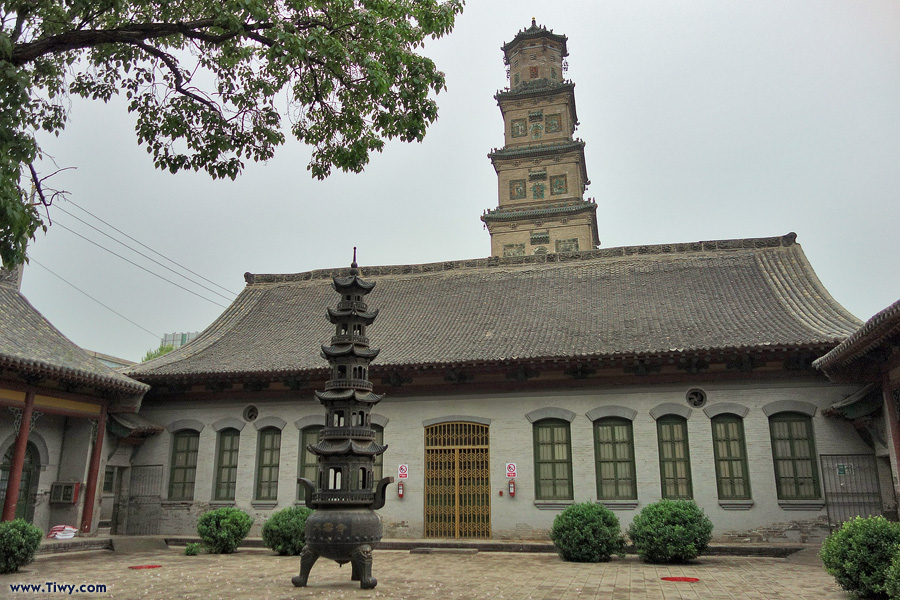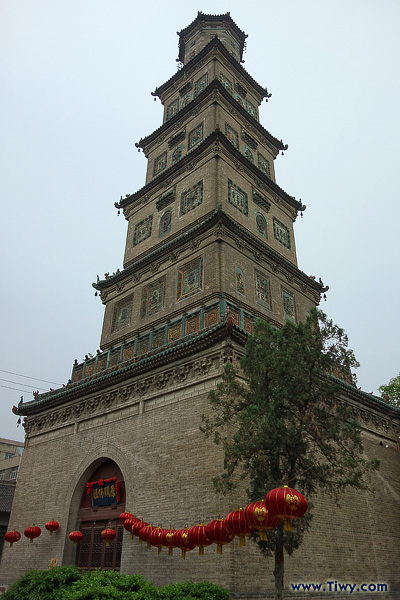 The Golden-Domed Pagoda is a six-story structure with the first five floors of a square shape and the last sixth floor of a hexagon shape.