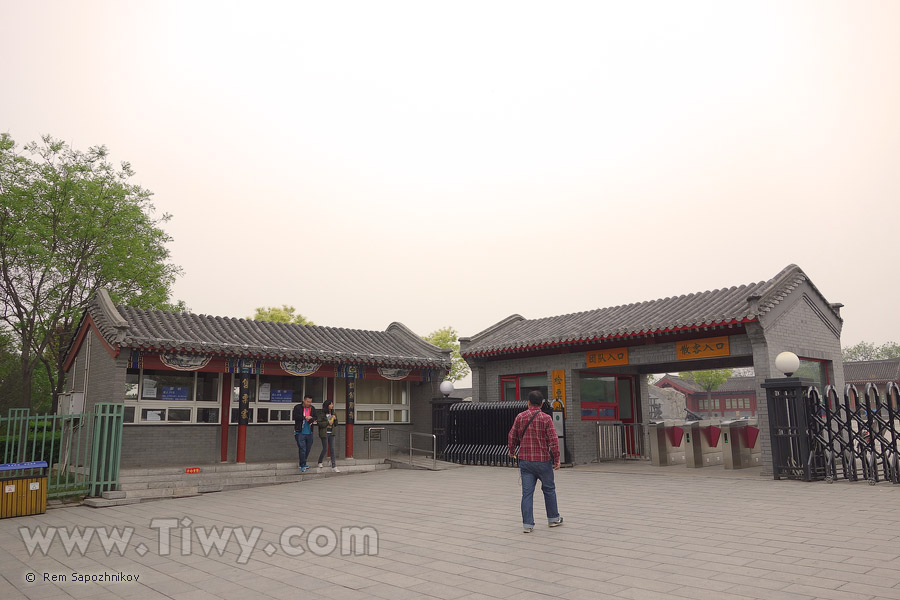 I got to the bridge using the subway. First I reached Dawayao (大瓦窑 - Dàwǎyáo) station of the14th line, and then from there I took a taxi for a short ride. Entrance to the bridge is by tickets. The ticket costs 20 yuan.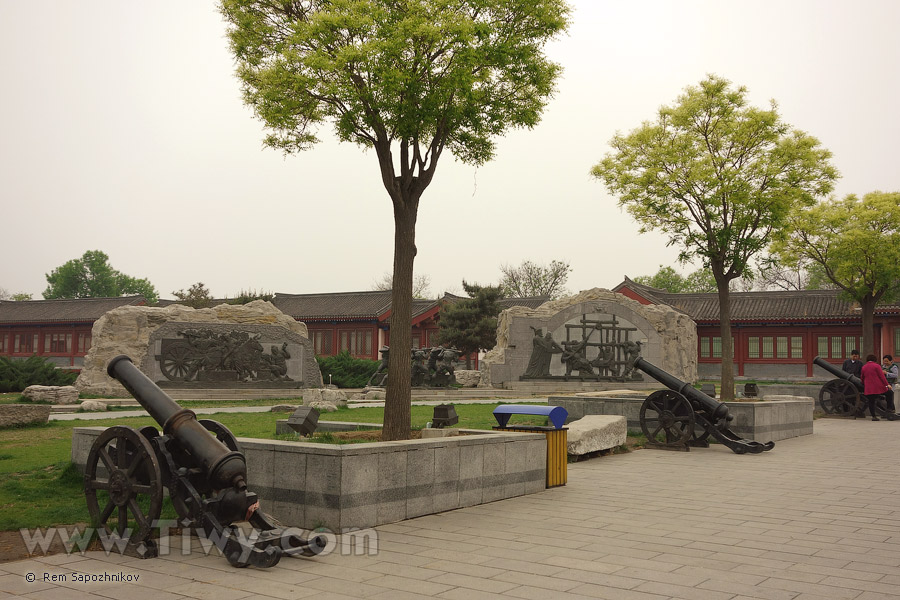 Sculptures near the entrance to the bridge are dedicated to the history of the construction of the bridge and the Second Sino-Japanese War.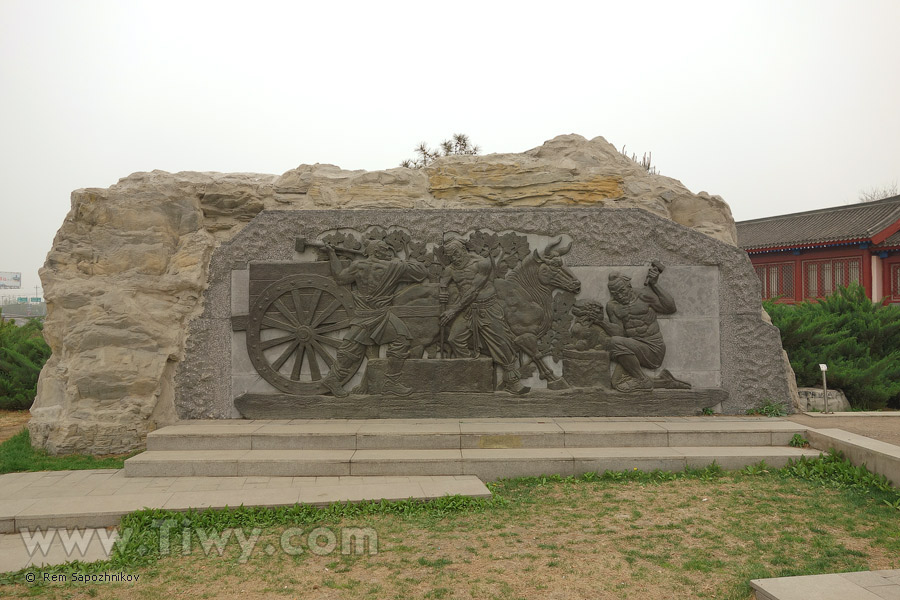 ...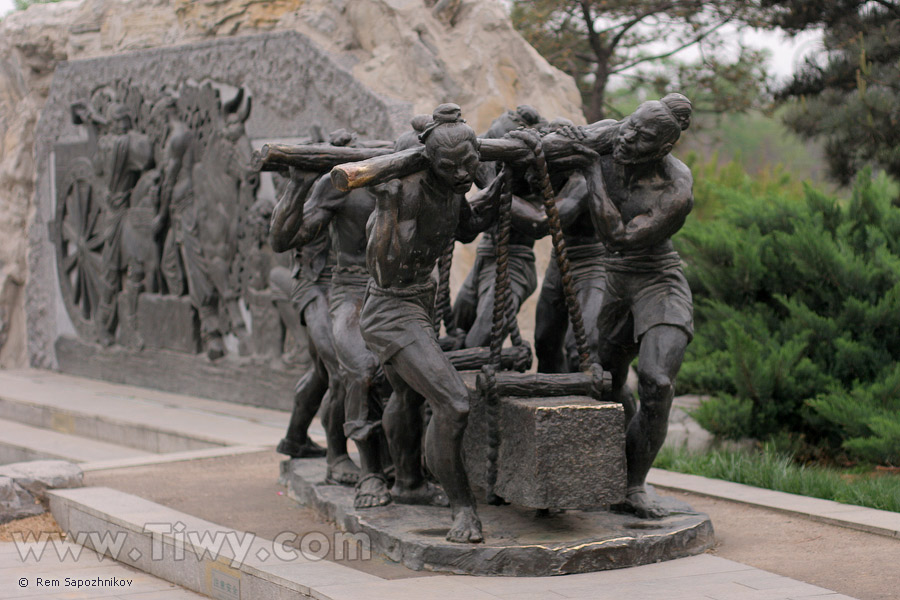 ...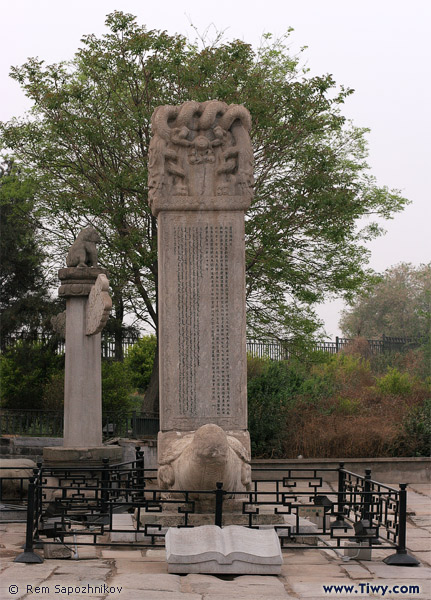 Stele to commemorate Kangxi Emperor who in 1668 ordered to rebuild the eastern part of the bridge after the flood. It is installed above the turtle-dragon bixi (赑屃 - bìxì). Stele is notable by the fact that the inscriptions on it are made in two languages: in Manchu – from the left side, in Chinese - from the right side.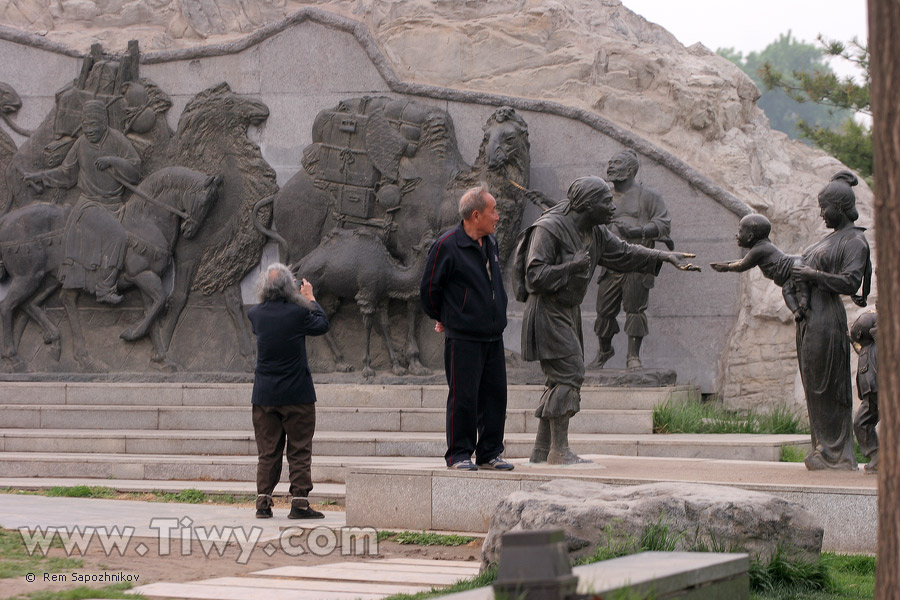 ...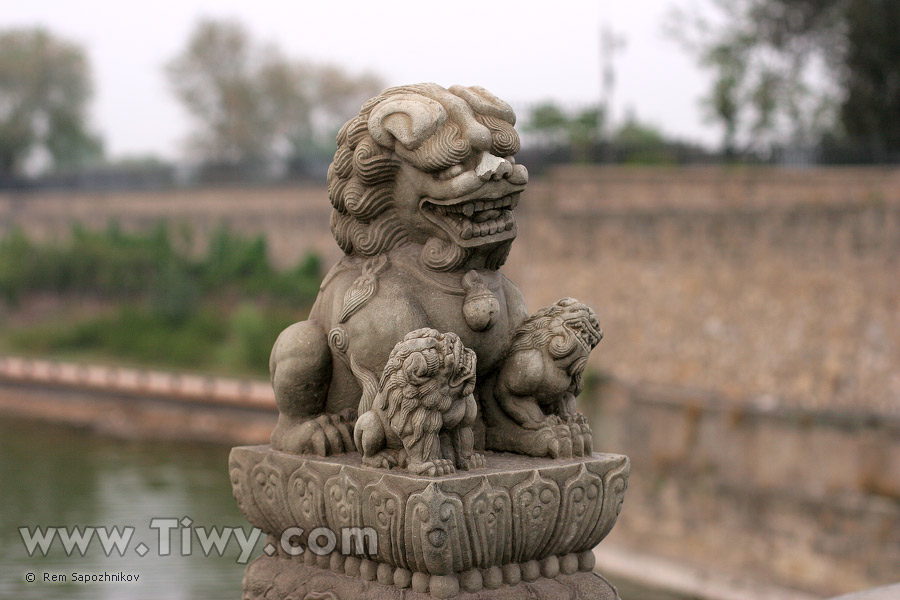 Famous unique and non-repeatable lions with cubs.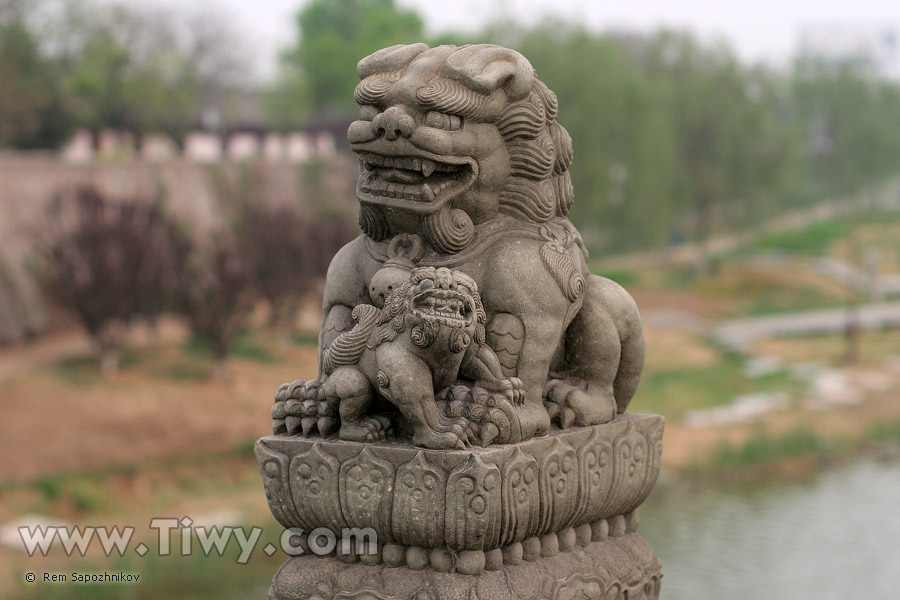 ...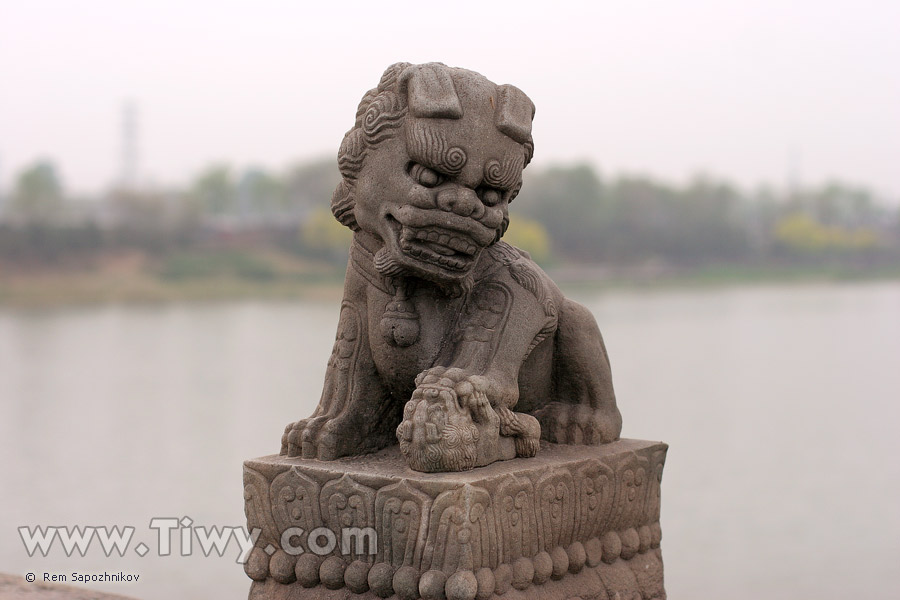 ...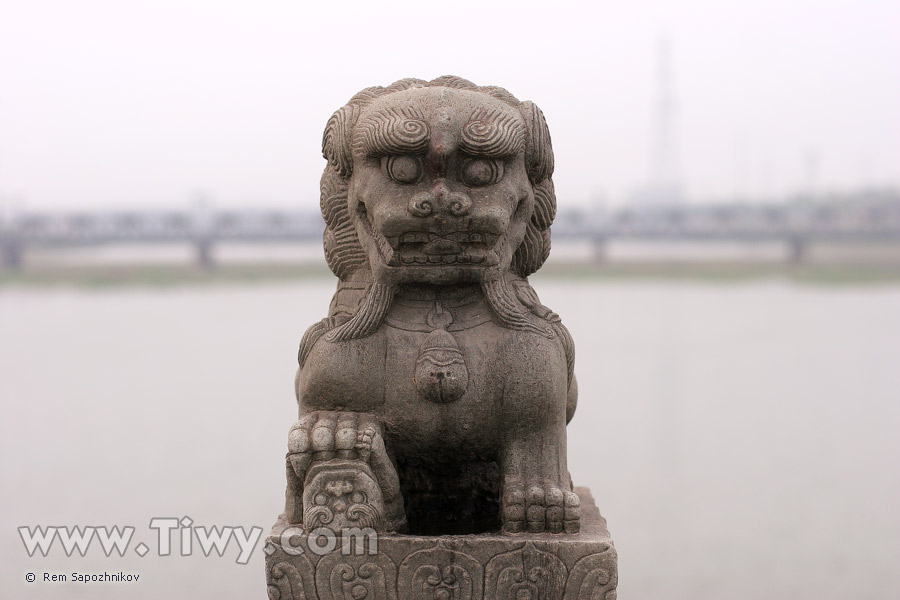 ...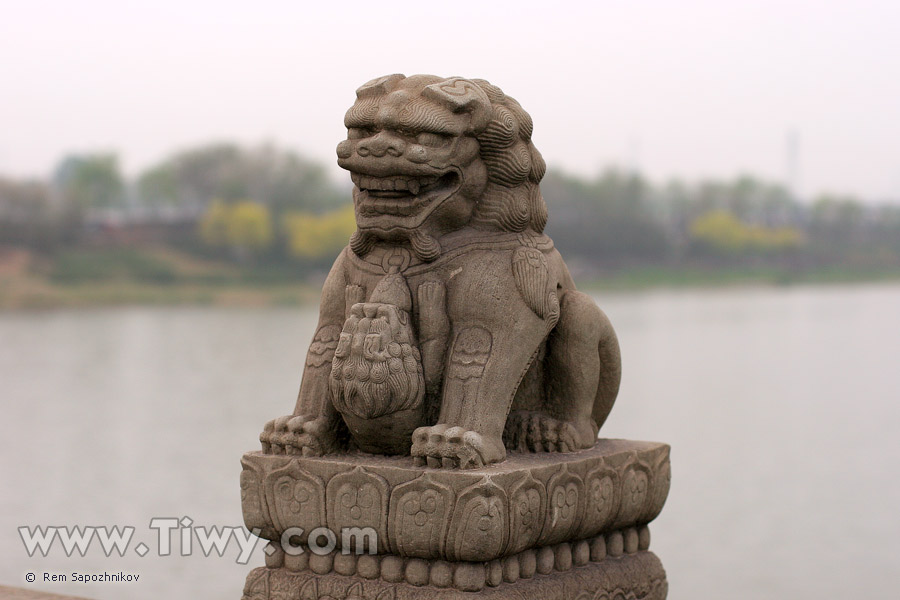 ...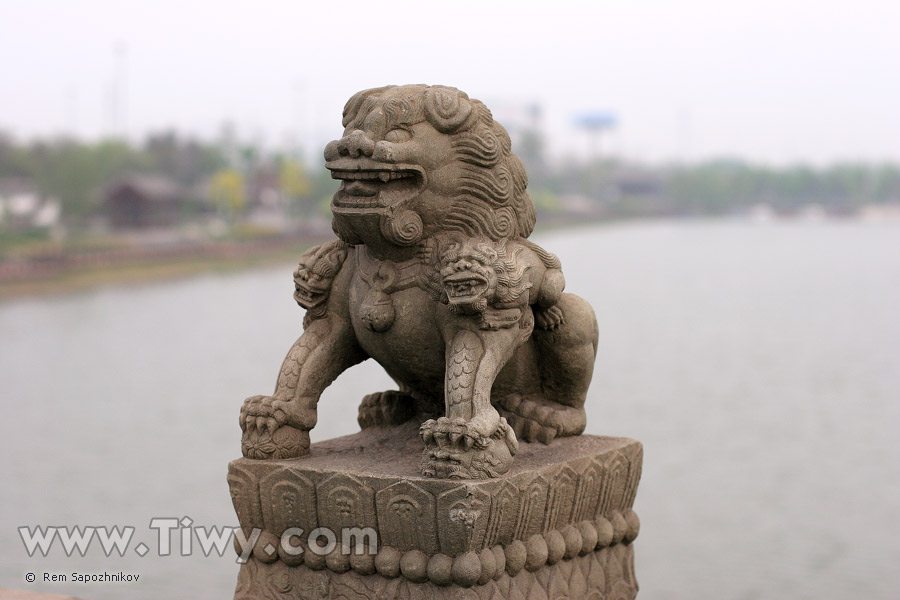 ...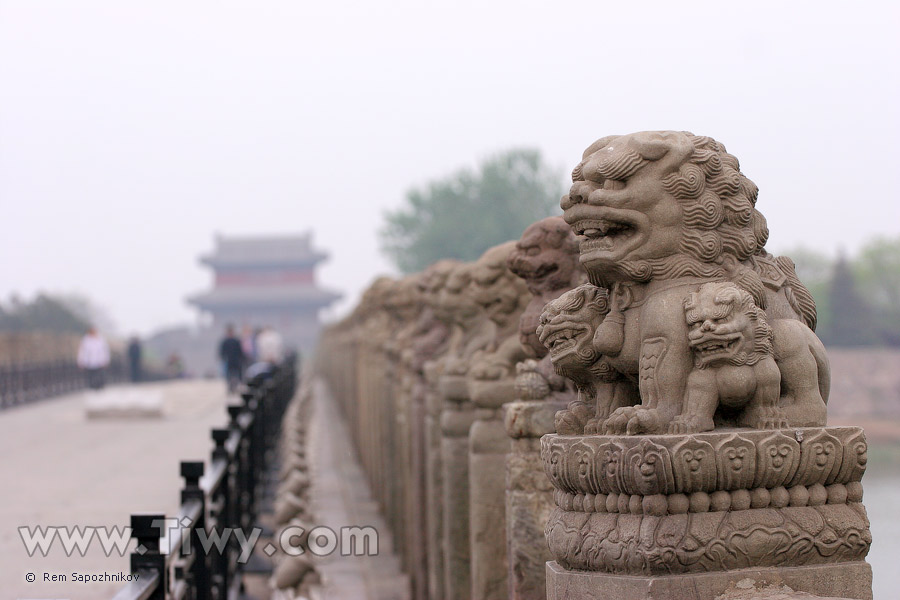 ...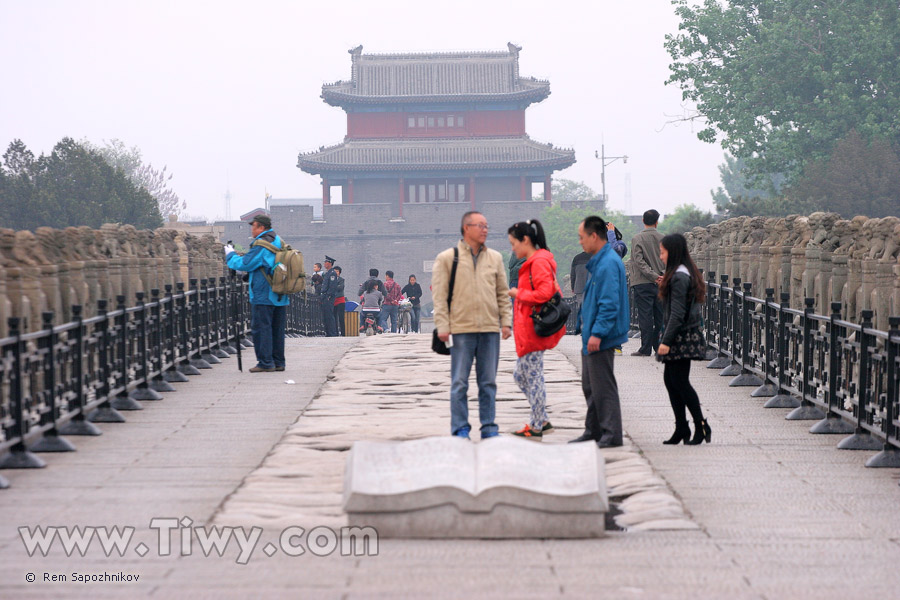 ...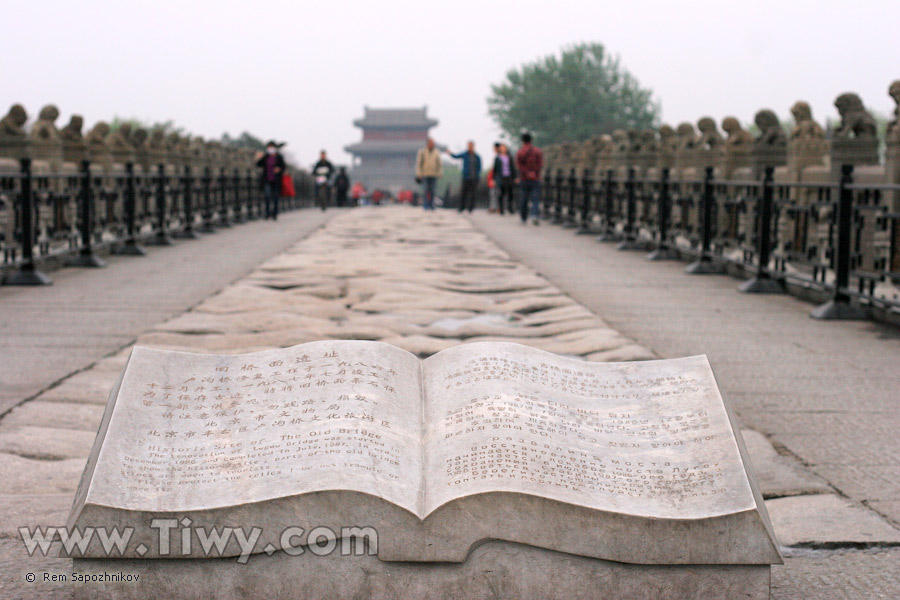 ...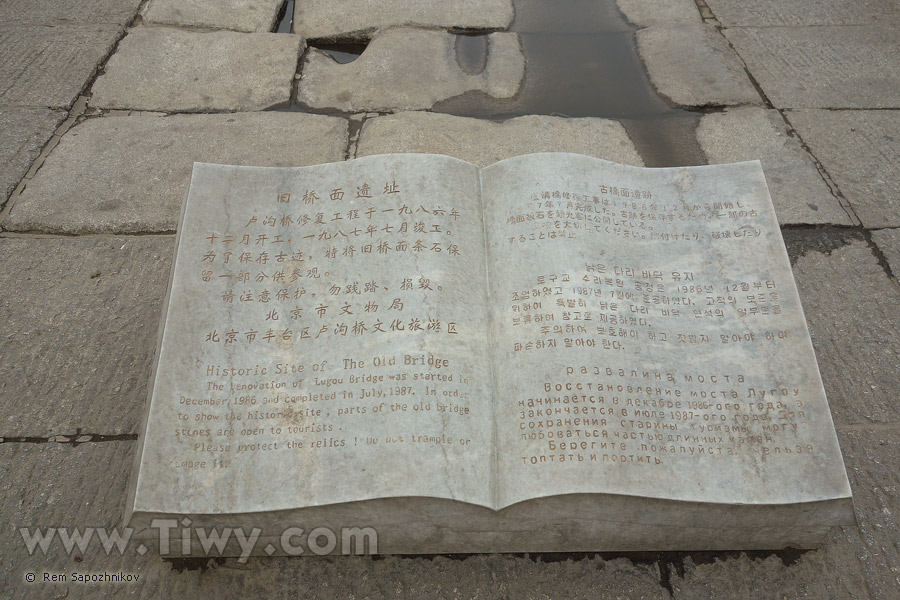 ...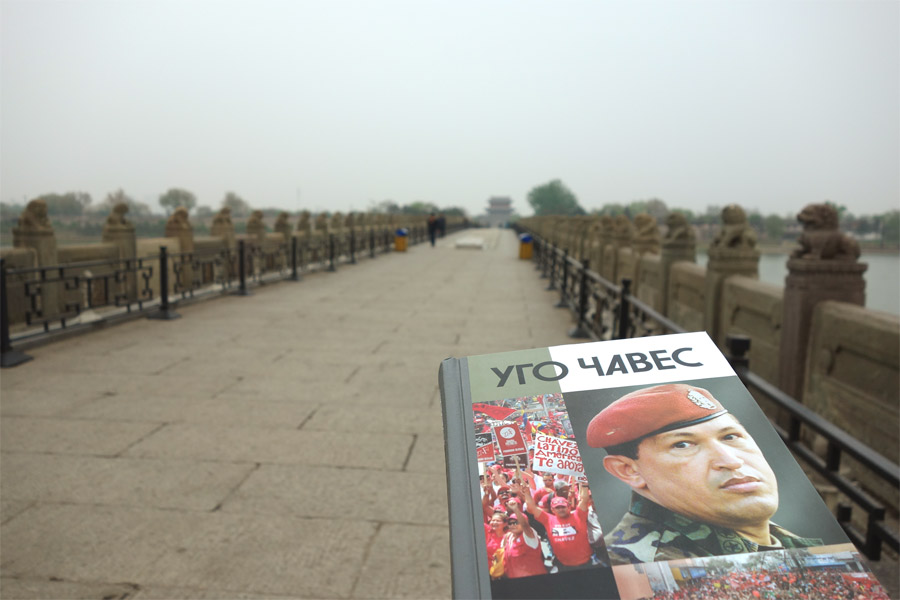 ...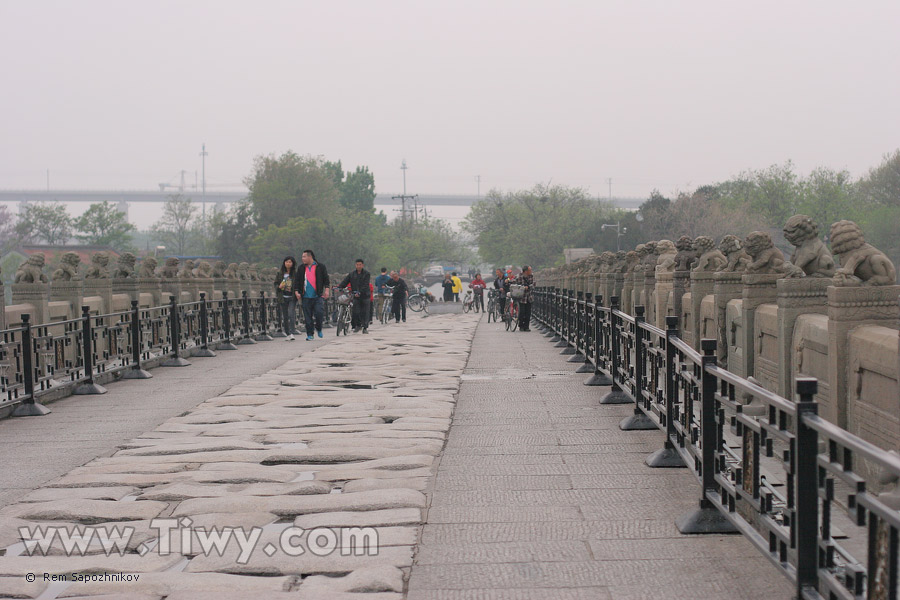 At the west direction you can see the overpass of a high-speed rail line.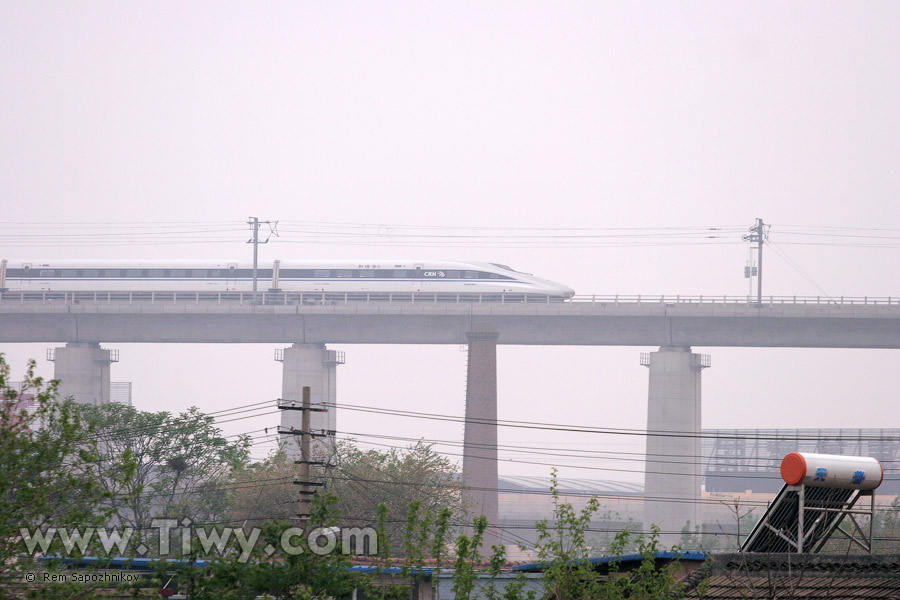 ...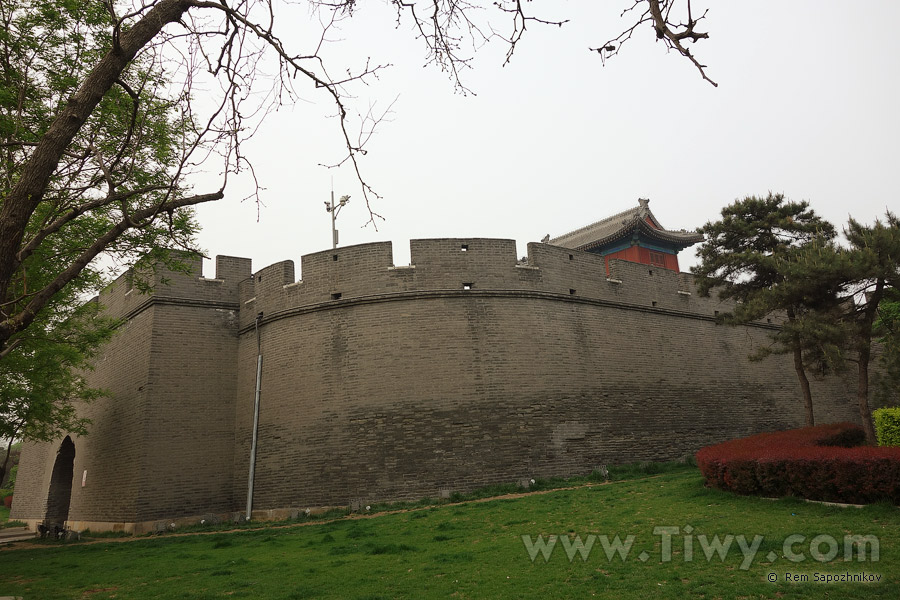 Wanping Fortress (宛平城 - Wǎnpíngсhéng) is located to the east of the bridge.
Its size is 640 meters (0.4 miles) from the east to the west and 320 meters from the north to the south.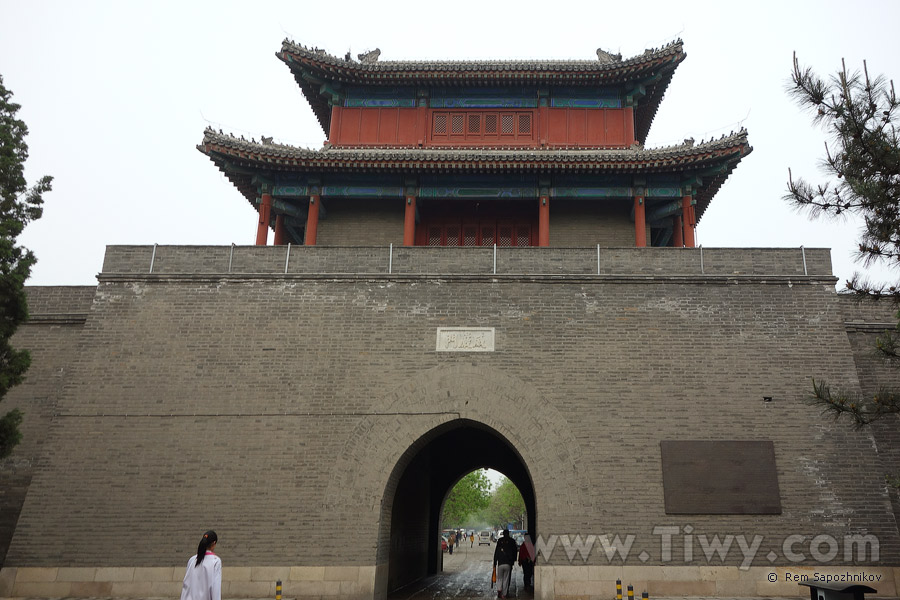 The fortress was built in 1638 to protect Beijing from the rebellious peasants led by Li Zicheng (李自成 - Lĭ Zìchéng). There are two gates of the fortress - eastern and western ones (Western gate is shown on the picture).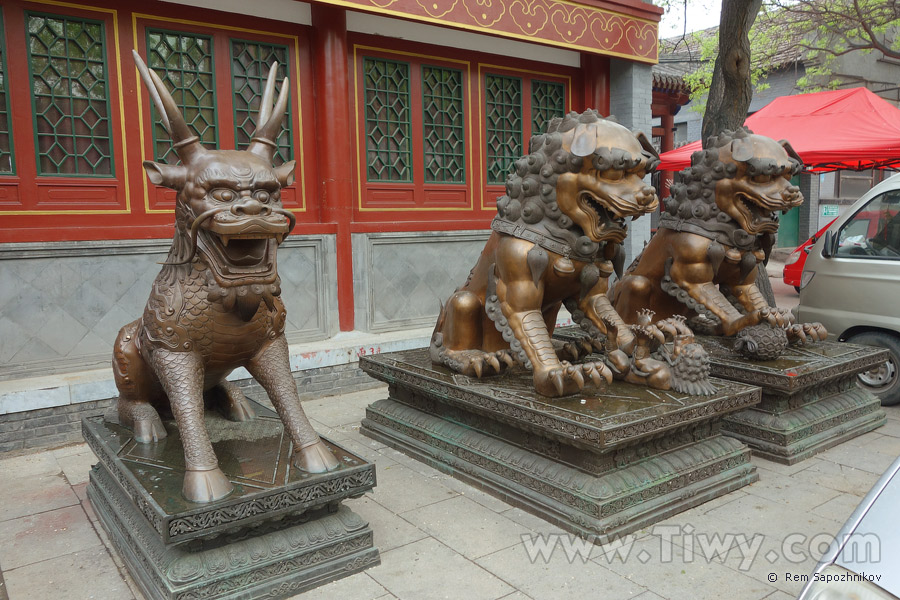 ...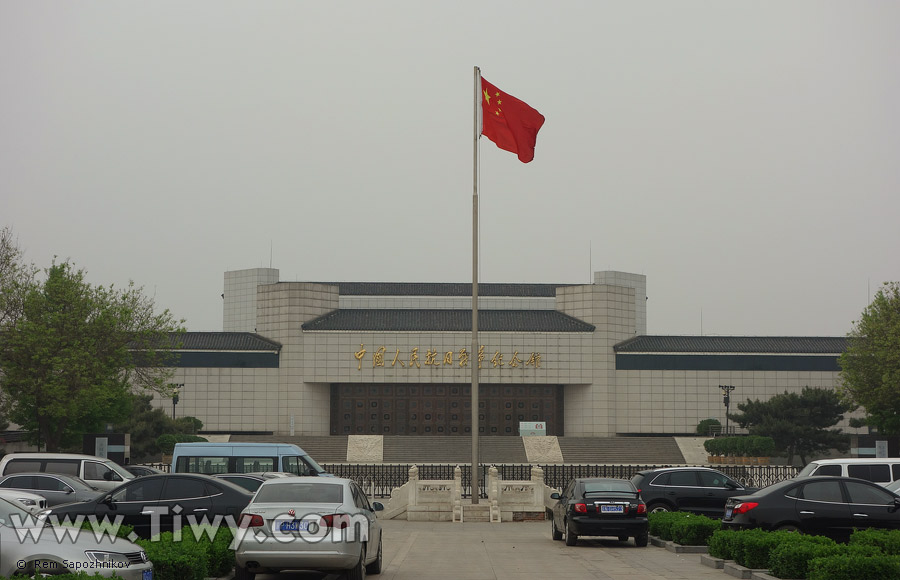 Chinese People's Anti-Japanese War Memorial Hall.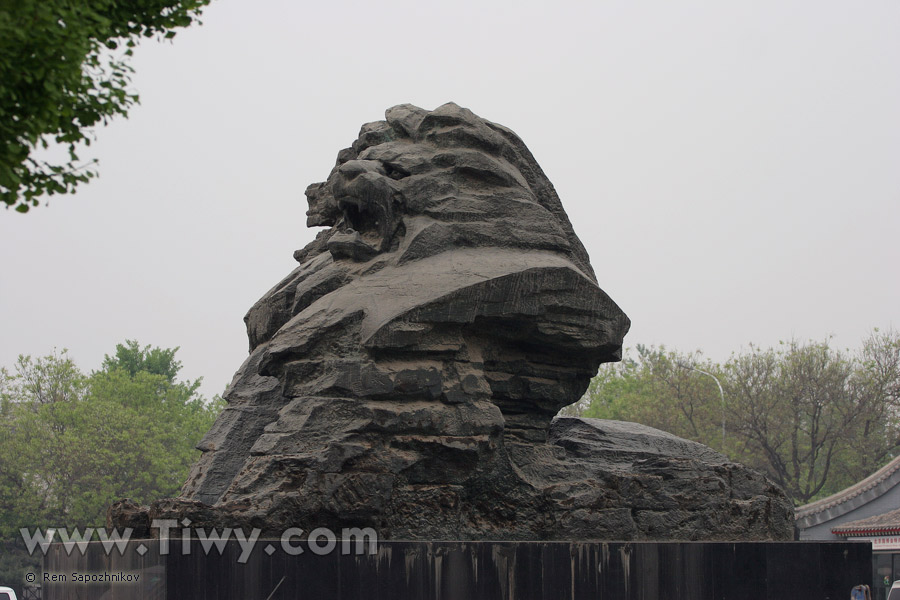 "Awaken Lion" sculpture.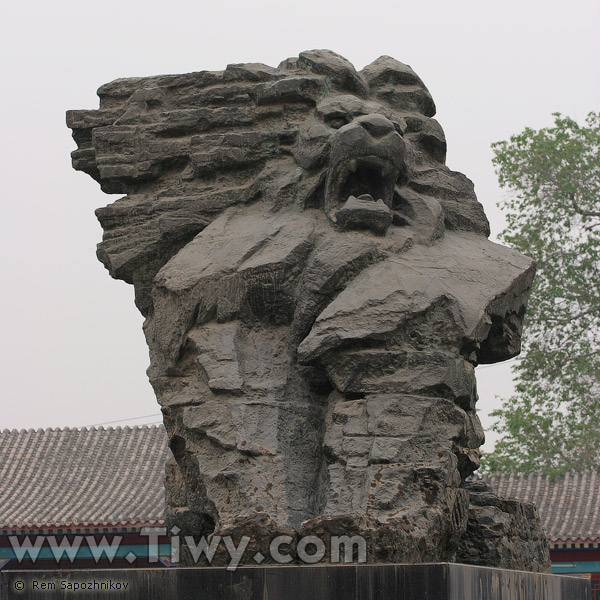 ...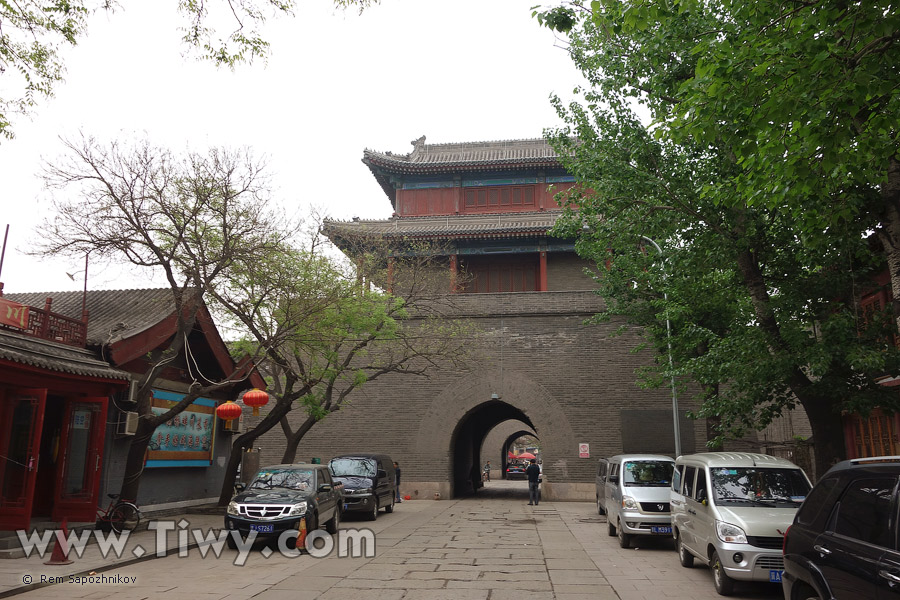 Eeastern gate of Wanping Fortress.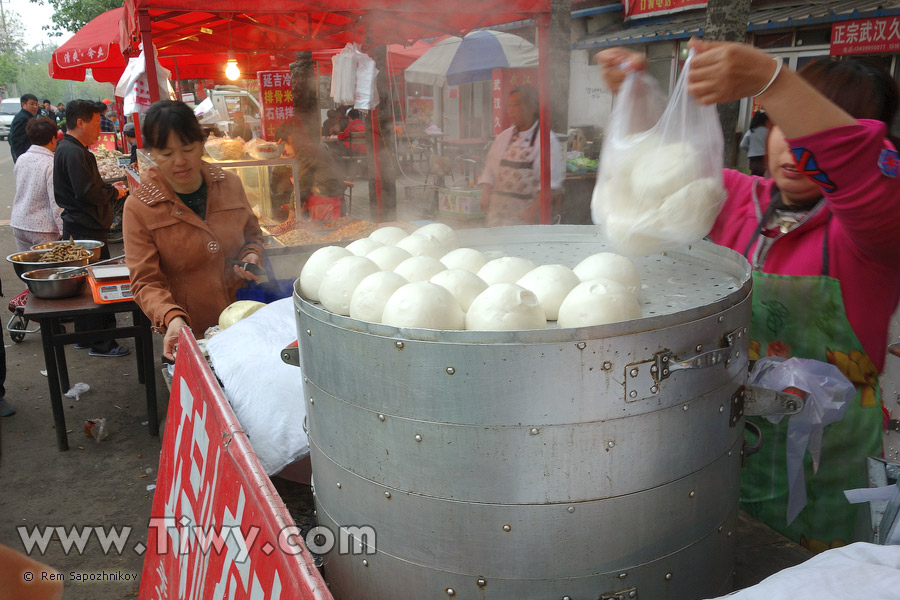 I went on foot from Wanping Fortress back to the subway (1.5 km / 0.93 miles). The first part of my way passed through a residential area with very brisk trade along the road. Many people walking towards me were carrying bags with white, as I called them at first, "buns". It turned out to be "mantou" (馒头 - mántou), Chinese steamed small bread. They are without filling, have blank taste and a little bit half-baked for me. They are very popular. I saw many times that employees of stores ate them with their dinner with relish.
Continuation of the story >>>>>
Qi Baishi Former Residence