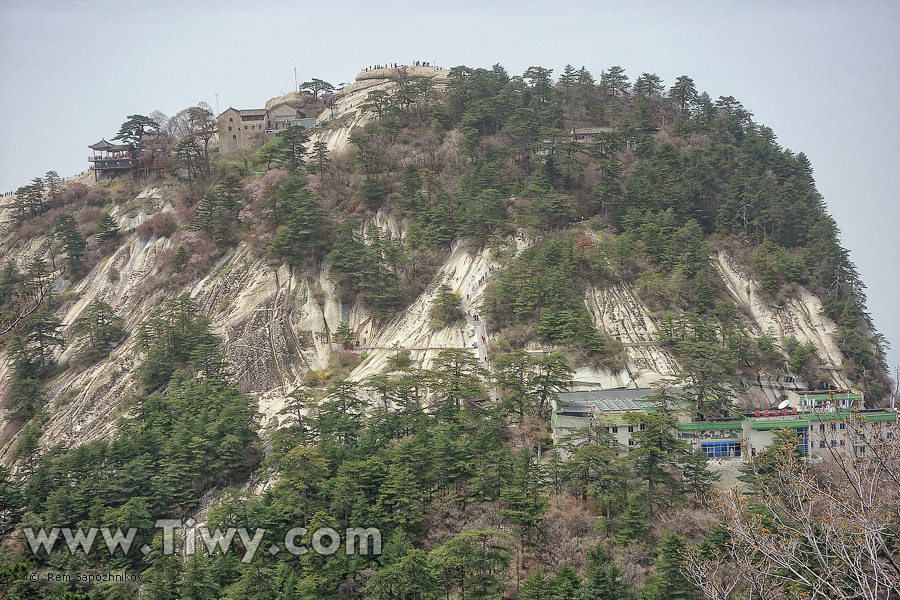 Guidebook says that on Huashan are growing many different herbs.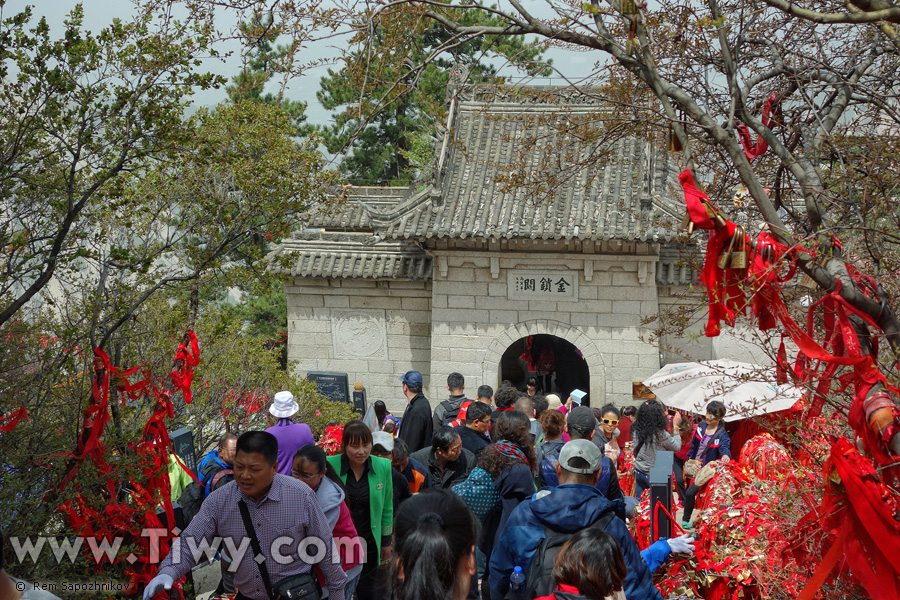 The closer to the North Peak, the more people.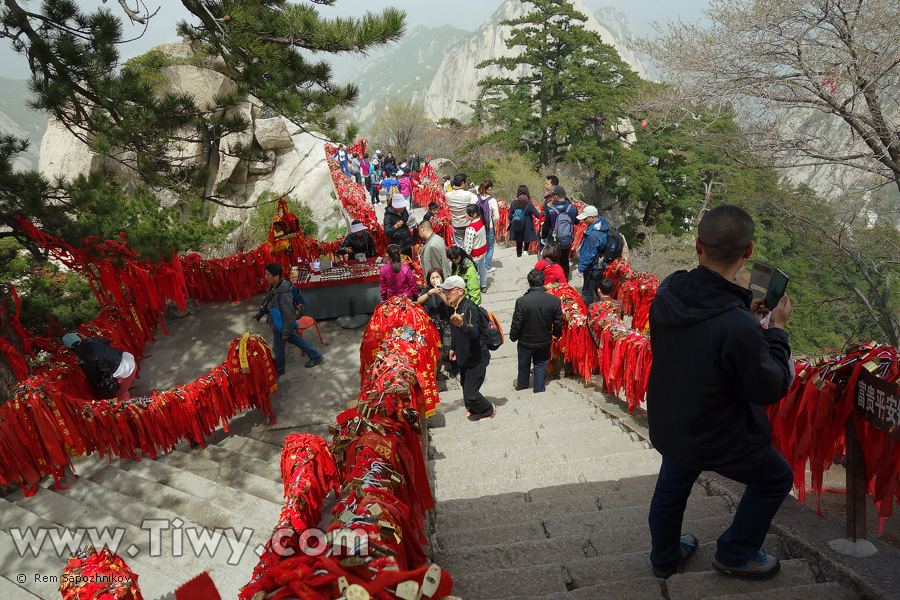 Some tourists ascend by cable car to the North Peak only and don't go further.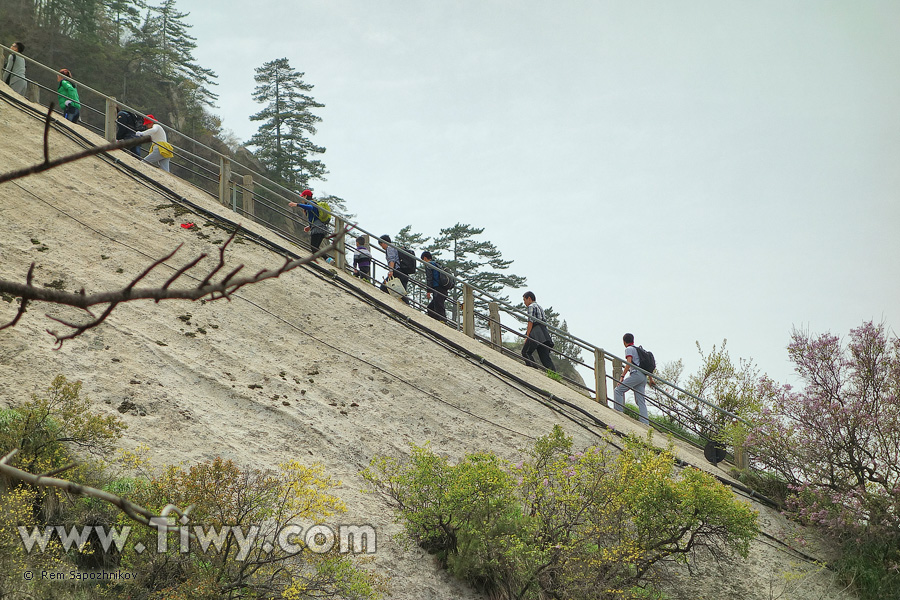 Blue Dragon Ridge (苍龙岭 - Cānglónglǐng) photographed side-face.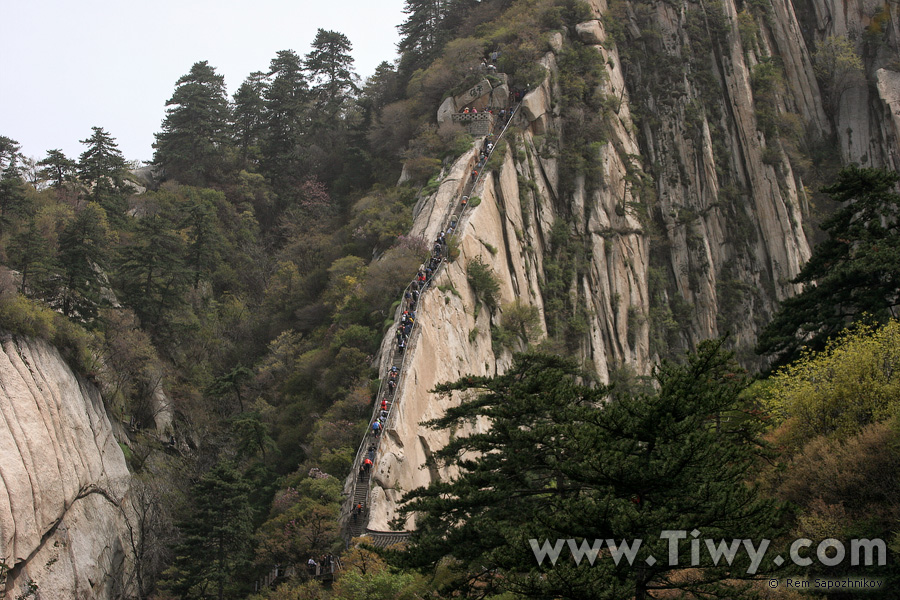 The long staircase of the Blue Dragon Ridge.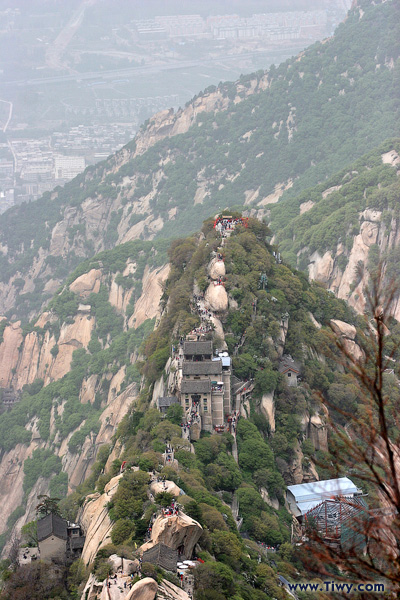 North Peak (aka Cloud Terrace Peak - 云台峰 - Yúntáifēng).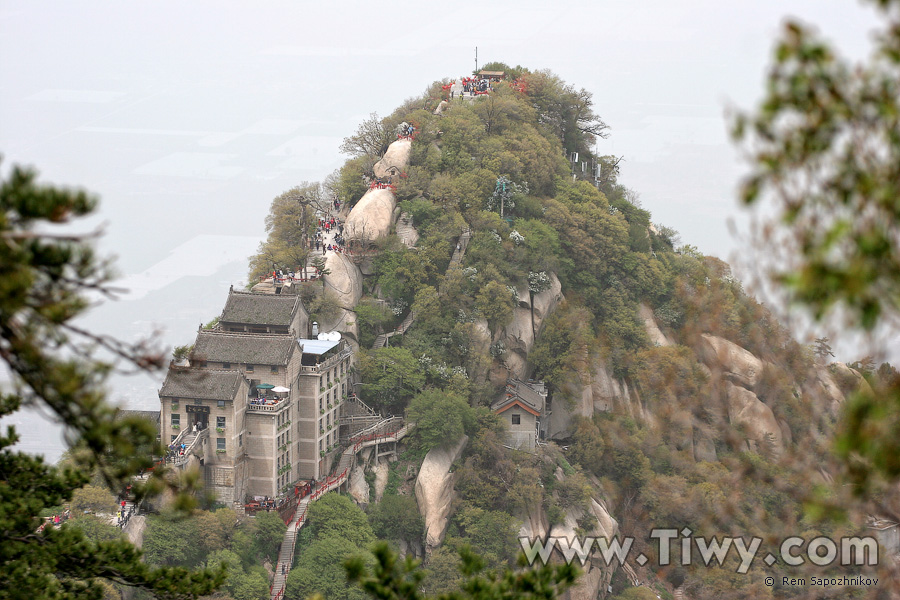 Height of the Cloud Terrace Peak — 1614 meters.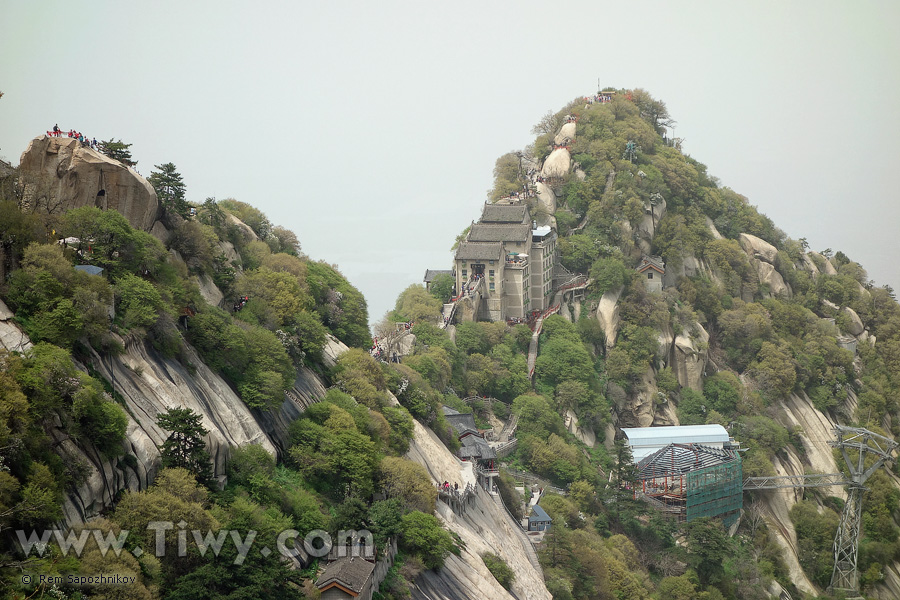 On the photo from above in the right bottom corner is seen the upper station of the North (old) cable car.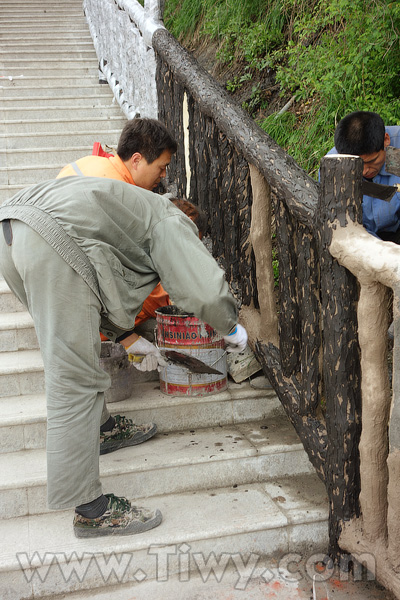 Making wood imitation railings.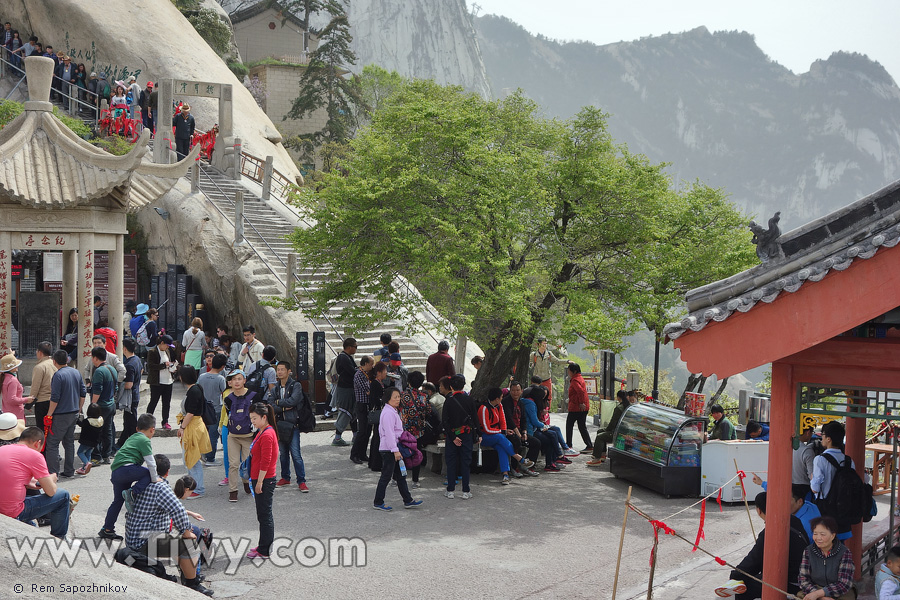 ...

Ticket of the North cable car differs from all other Huashan tickets, it have the same size as a credit card.
Costs 80 yuan. Gondola goes down for 7-8 minutes.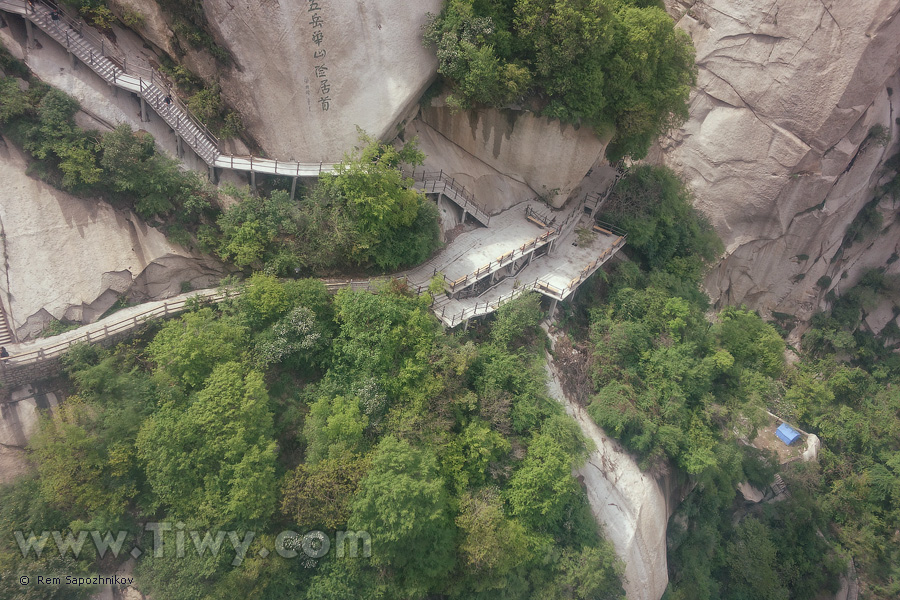 Stairs for ascent on foot instead of a trip by cable car.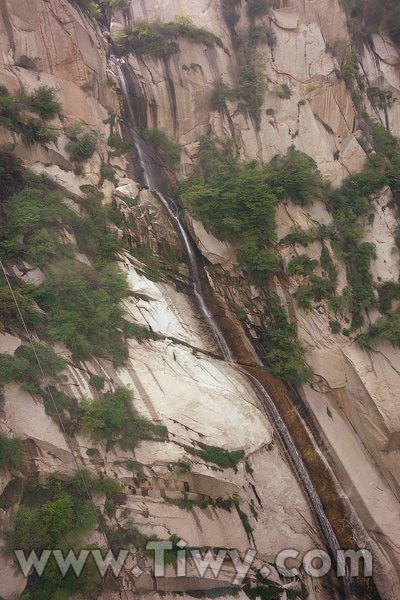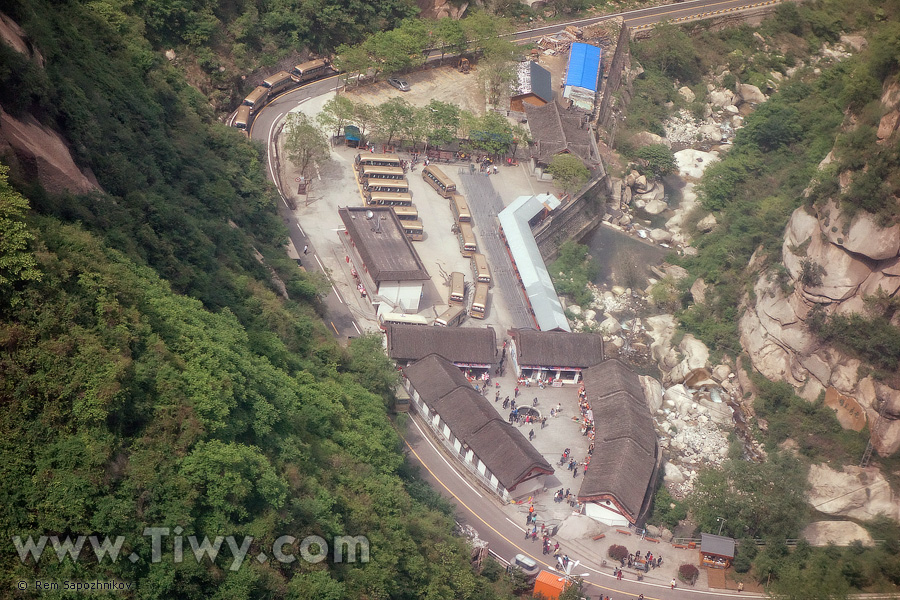 Bus station next to the bottom station of the North cable car.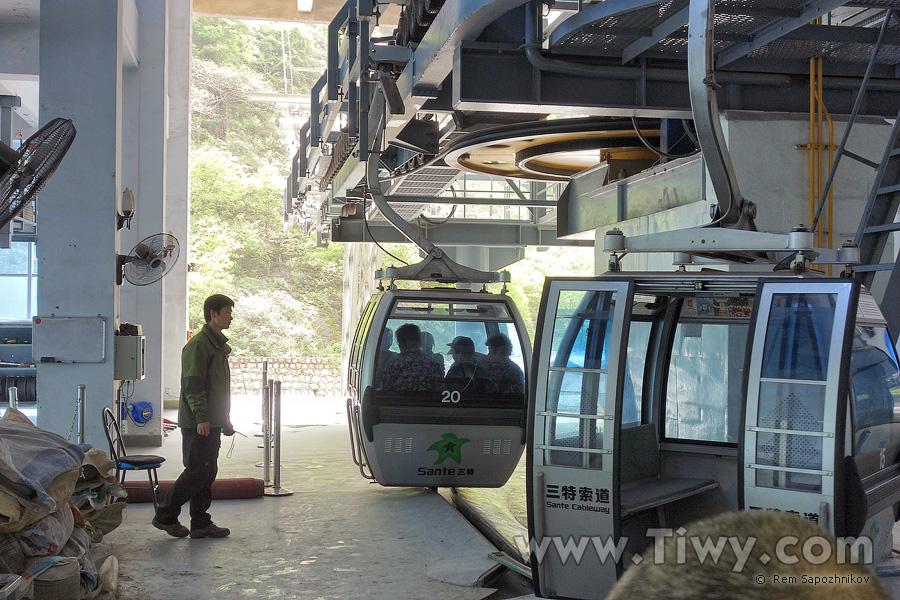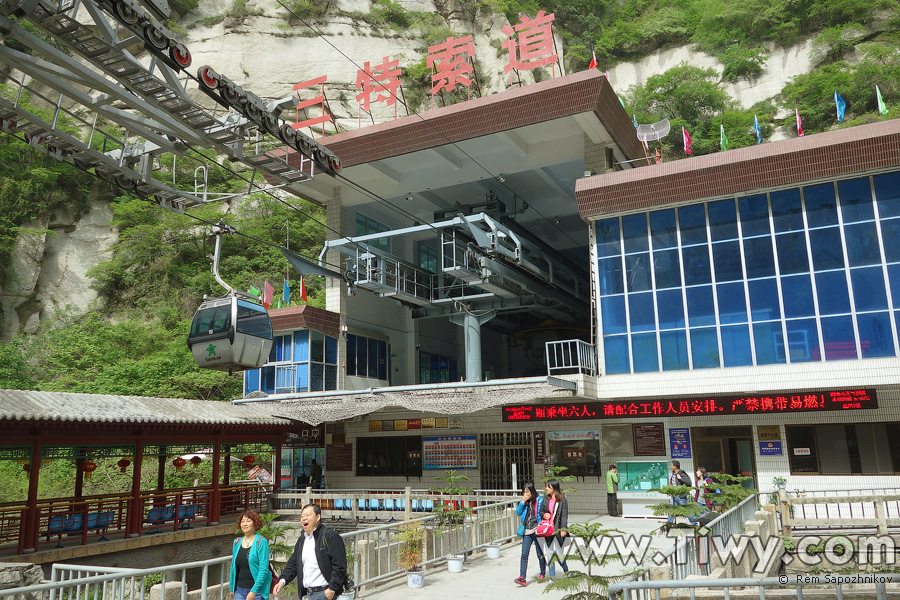 North cable car was launched April 10, 1994.
Its length is 1525 meters, ie it is almost 3 times shorter than the West cable car.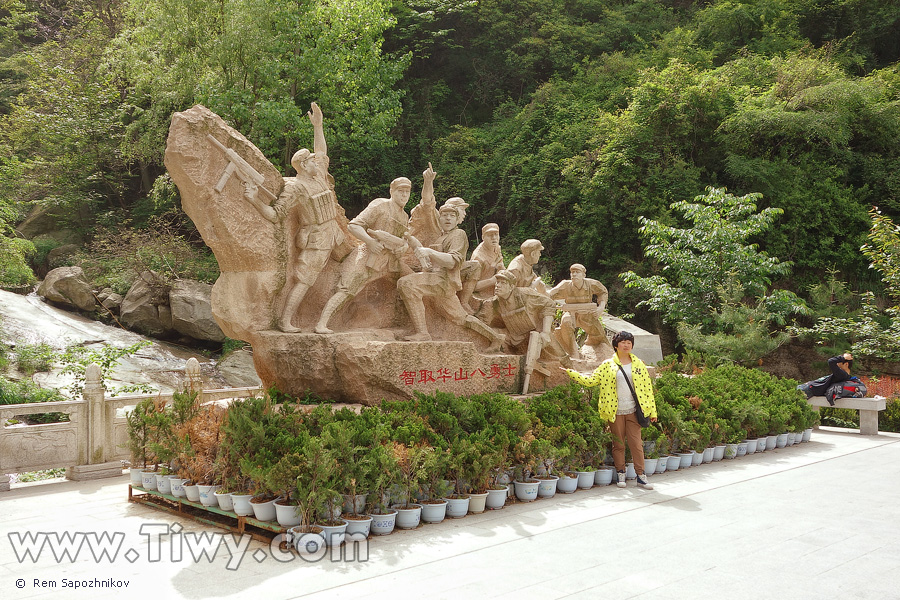 The monument is dedicated to the eight soldiers of the People's Liberation Army of China, who in 1949 with the help of a local resident climbed up by the secret trail to the North Peak . By this stratagem over 100 Kuomintang military was caught off guard and forced to give up.
Now any tourist can repeat their path using comfortable staircases.
This route acquired the name "Soldier's Path".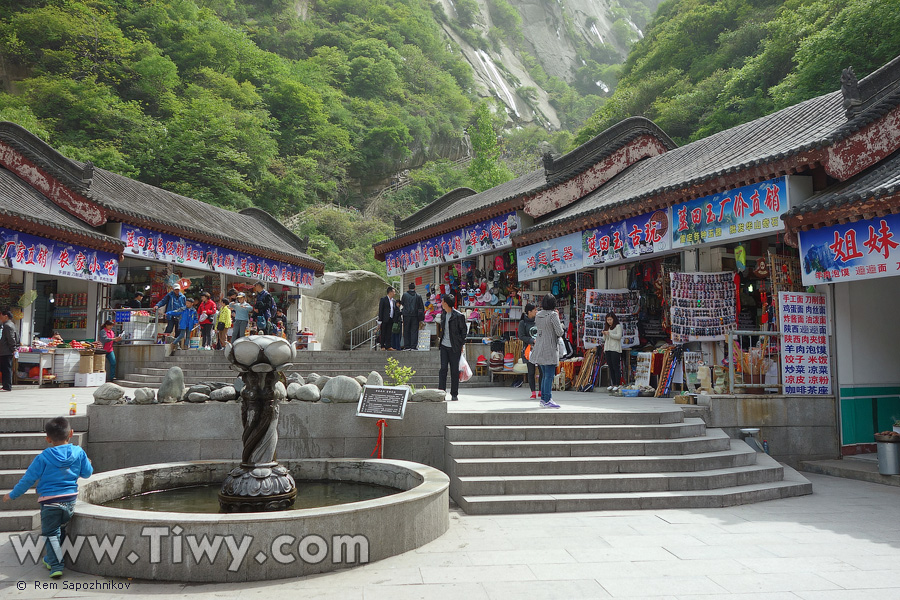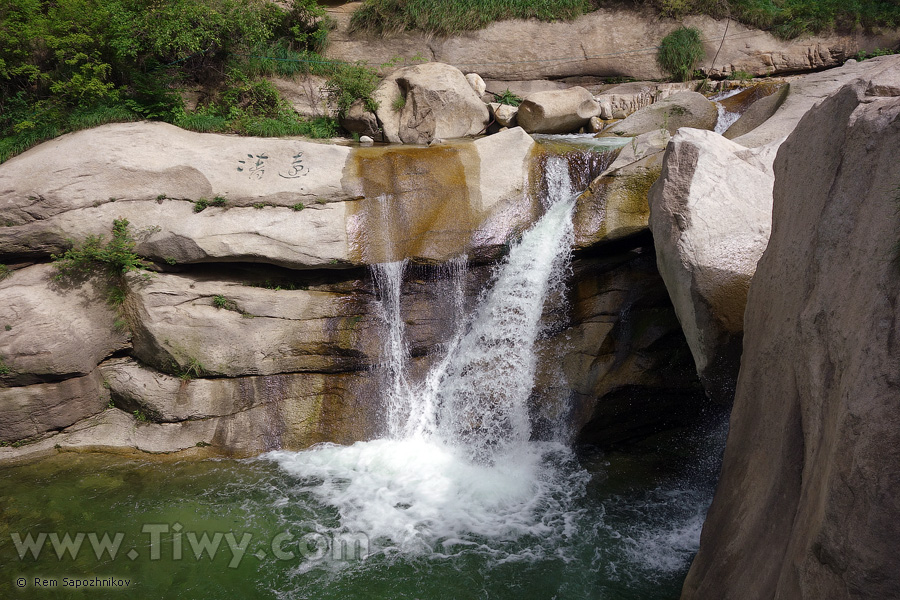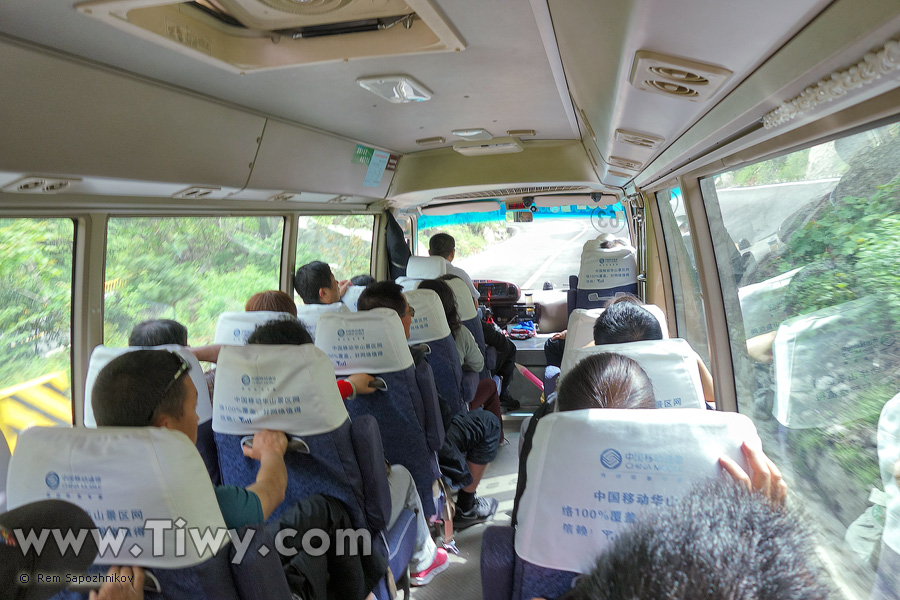 Somewhere on the way to the Tourist center the bus makes a stopover. There's no need to go out.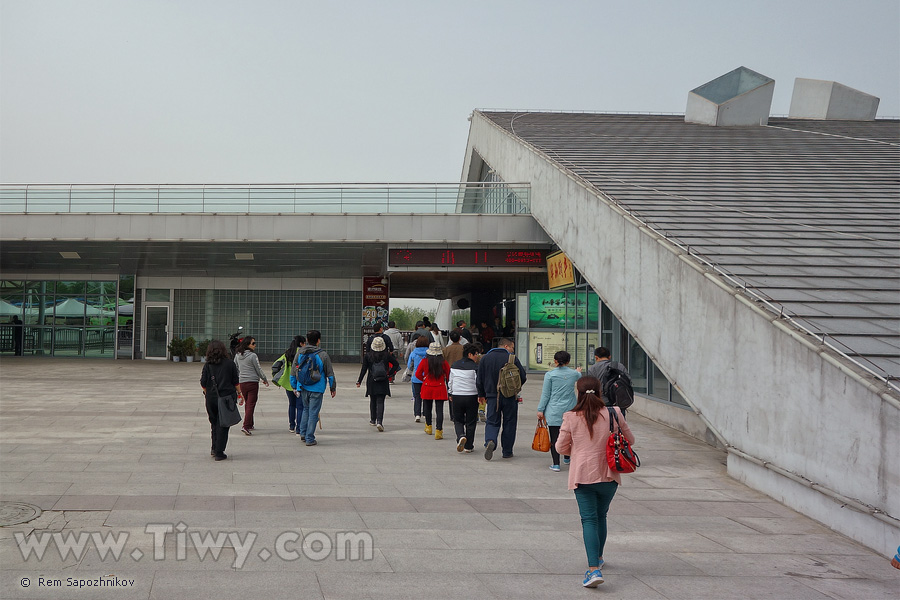 I returned to the Tourist center.
Continuation of the story >>>>>
Huayin town