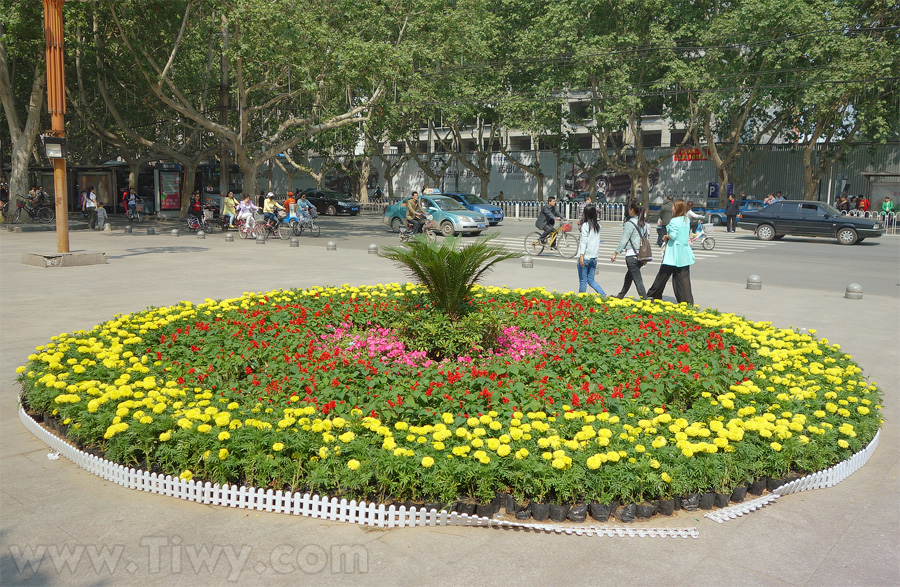 Flowerbed in front of the entrance to the Park.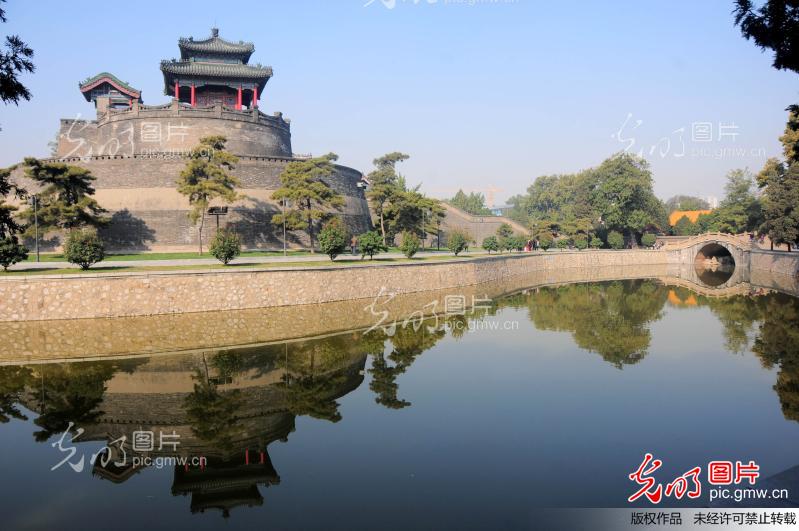 Congtai Park was formed around a three-story pavilion which is built on a small hill. The ruler of Zhao State,
Wuling Emperor (赵武灵王 - Zhàowǔlíngwáng)
, who reigned from 325 to 299 BC, loved to watch dancing and musical performances, as well as military parades, from this pavilion. There used to be more such pavilions. It is not a mere coincidence that Congtai is translated from Chinese as a "thicket of towers". I have not took a photo of the observant alcove pavilion, so I set a photo from another website - http://enbbs.gmw.cn.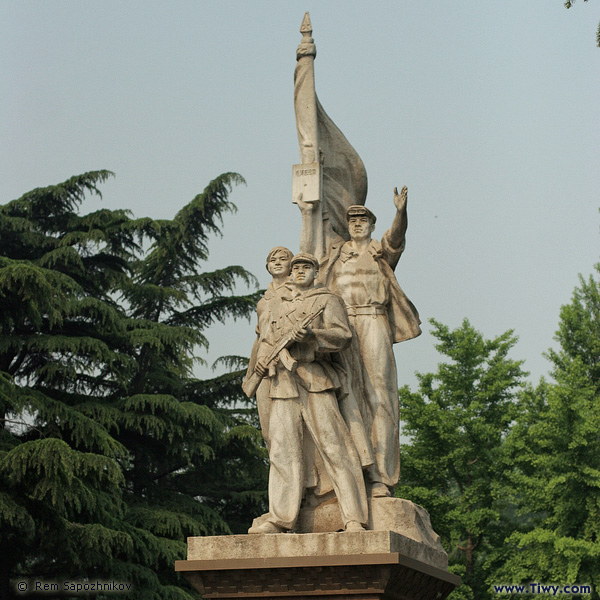 The monument to a soldier, a worker and a peasant woman (she has a reaping-hook in her hand. The photo didn't capture it).
(工农兵 - Gōngnóngbīng)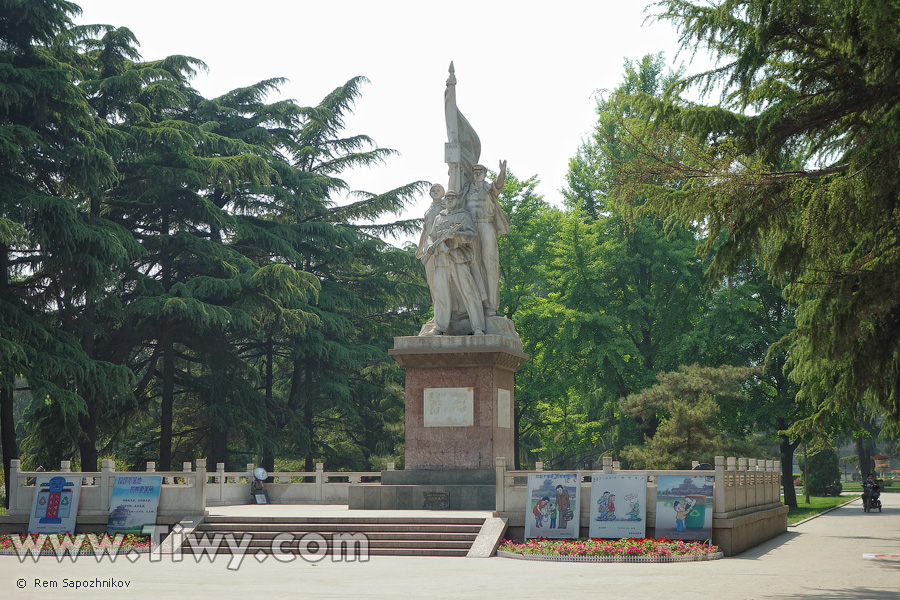 This monument was erected during the "Cultural Revolution" period in the early 70s of the 20th century.
Under the monument there are 4 plates. One of them contains the following inscription:
"The great teacher, the great leader, the great commander, the great helmsman. Long live! Long live! Long live the Chairman Mao!"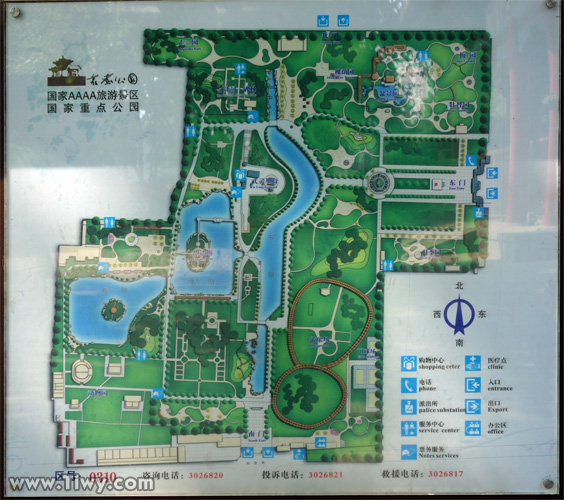 Map of Congtai Park. Click on the photo for a closer view.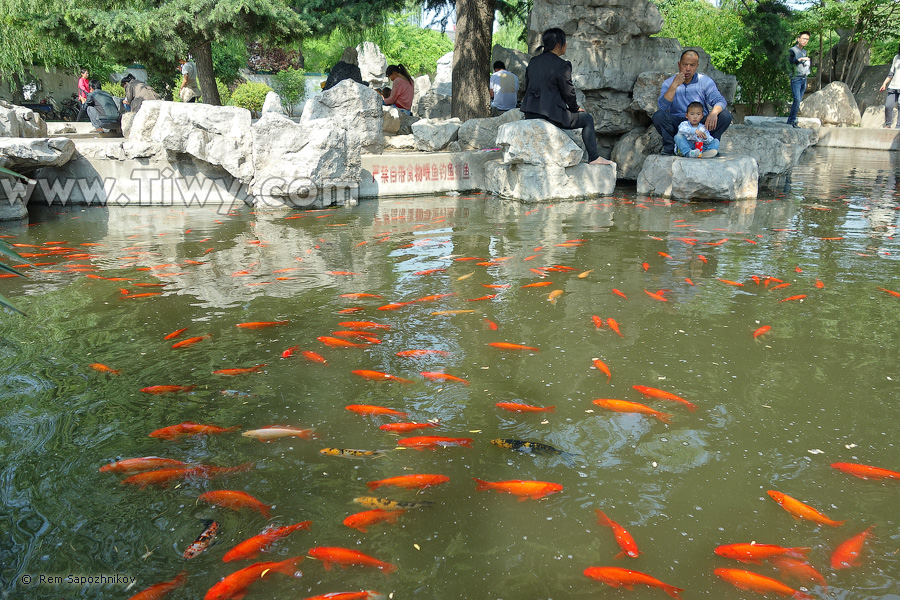 Carp pond.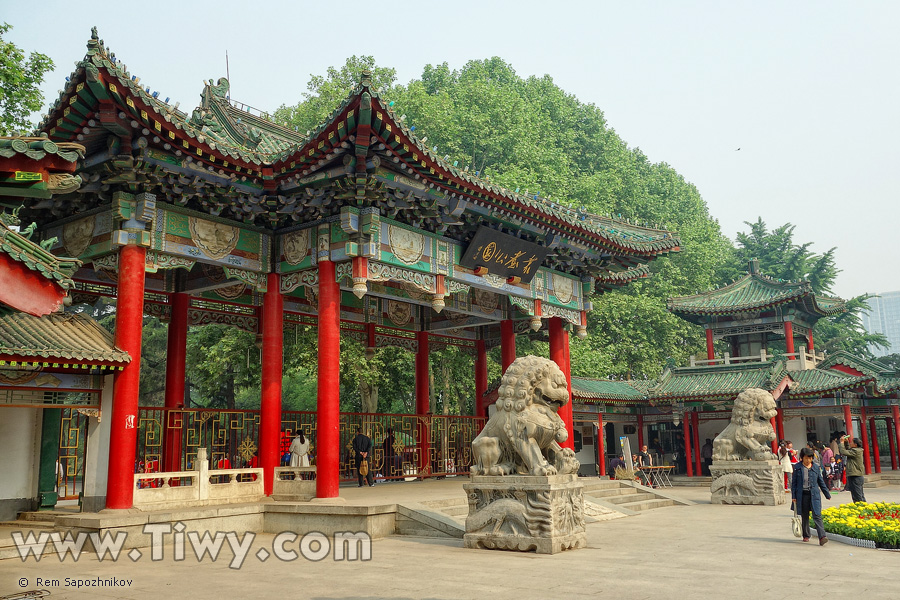 Once again, the entrance to the park Congtai, shot in the morning light.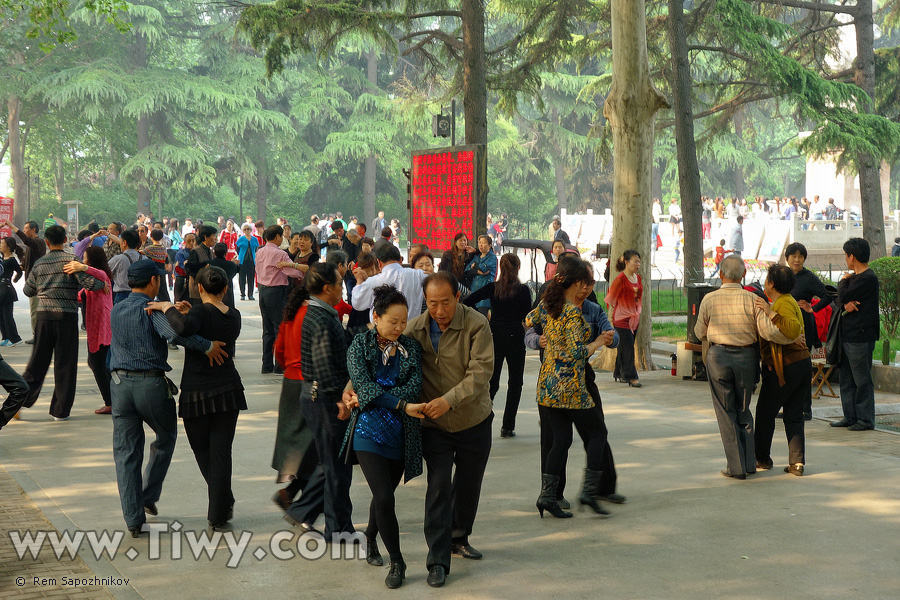 It is only 9 am of an ordinary weekday, but the park is already full of dancing couples.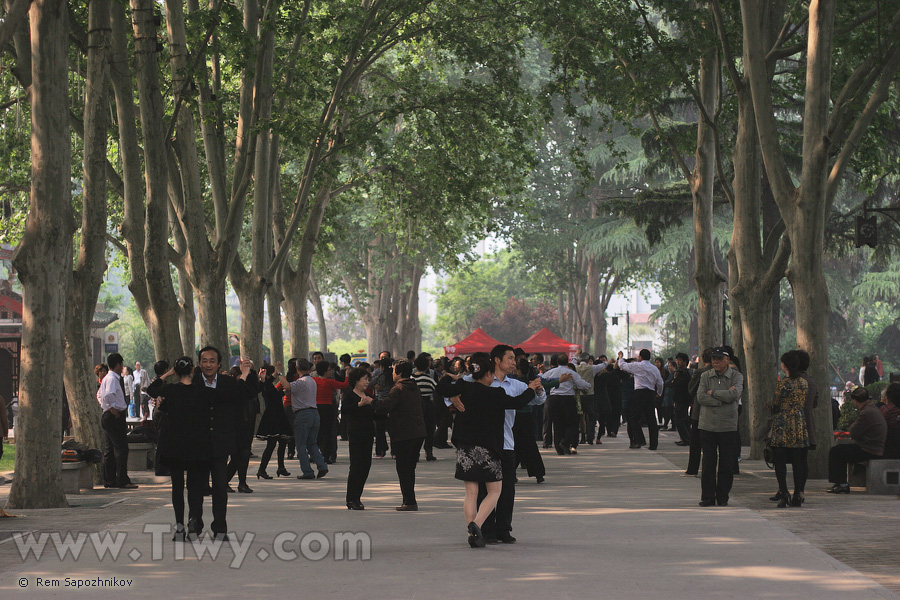 The Chinese know how to work and relax!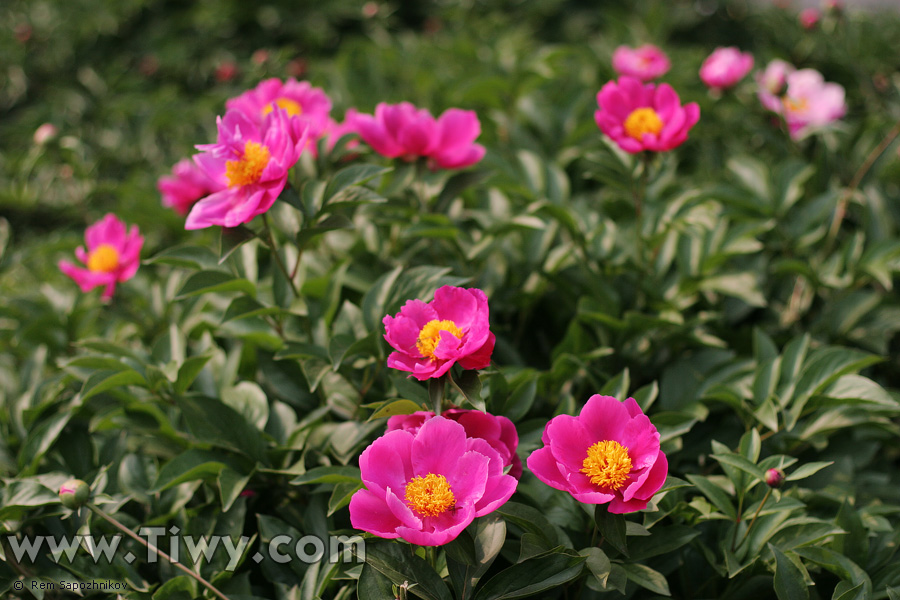 ...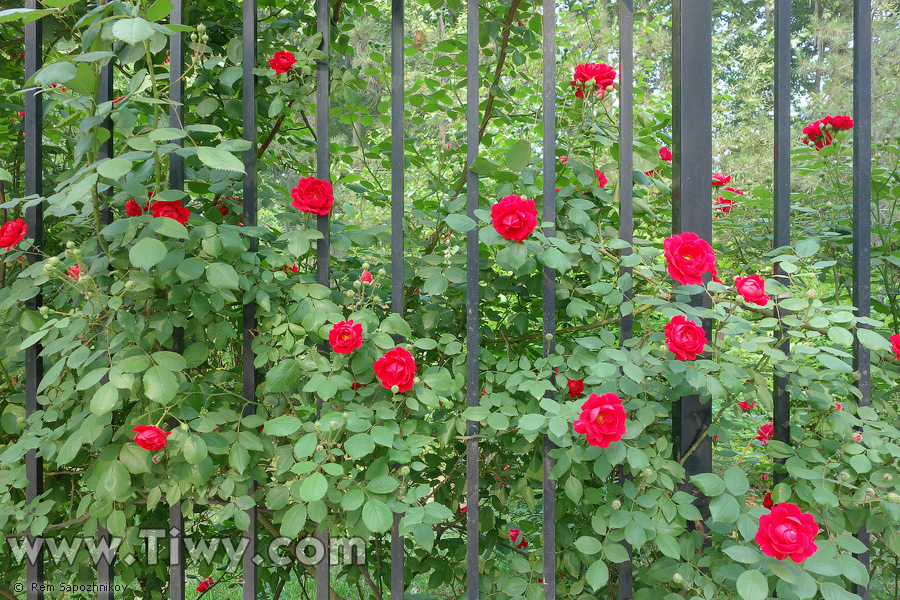 ...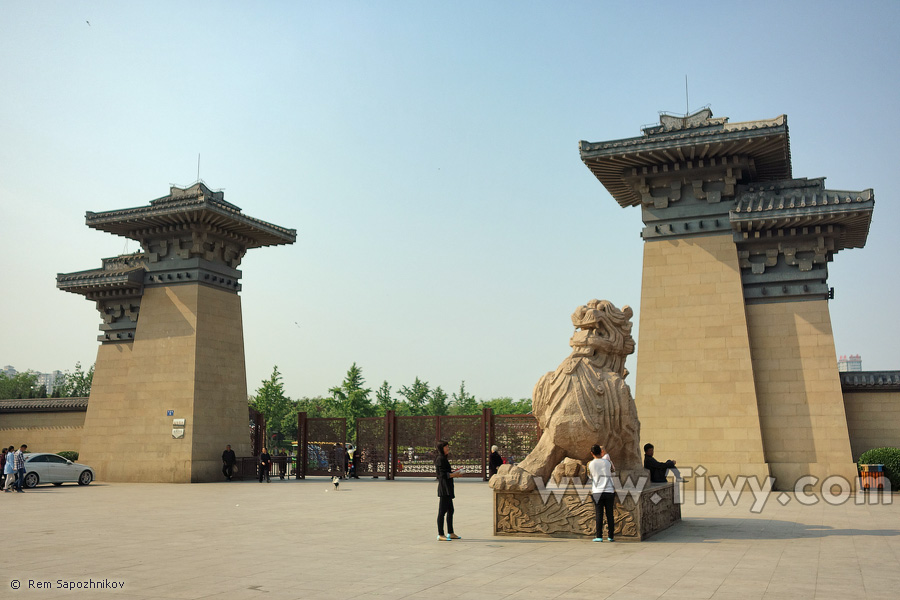 Zhaoyuan Park (赵苑 - Zhàoyuàn). South entrance.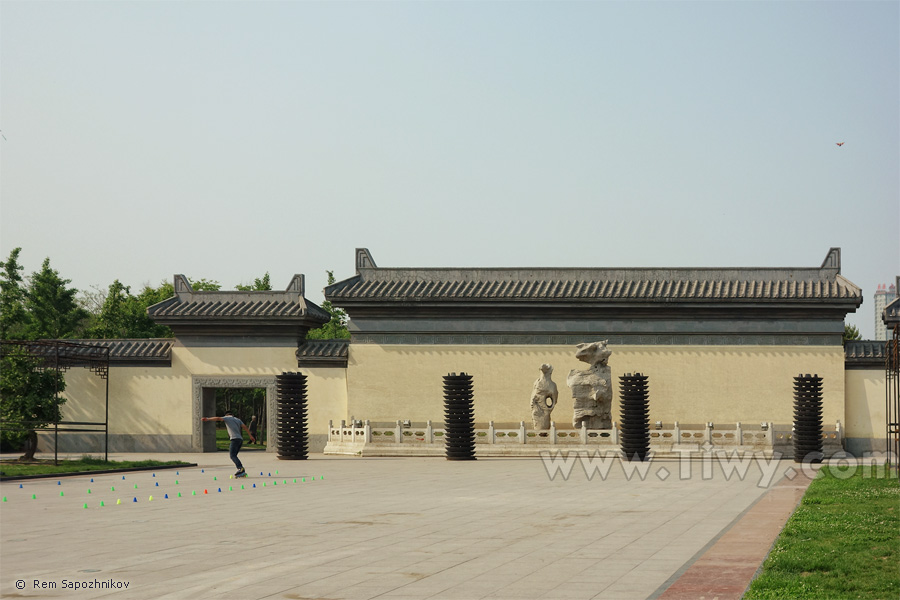 Previously, the territory of the modern park was a place for training camp for archers, military parades and performances. Moreover, there are several tombs of the rulers of Eastern and Western Han dynasties.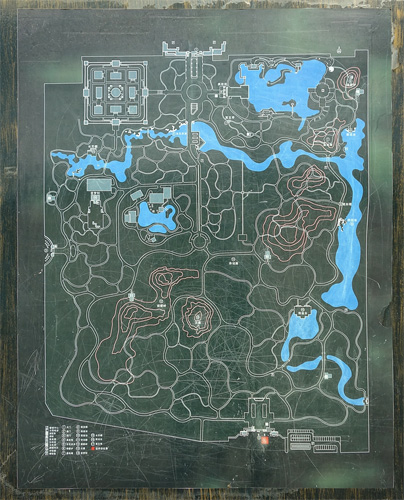 Map of Zhaoyuan Park. Click on the photo for a closer view.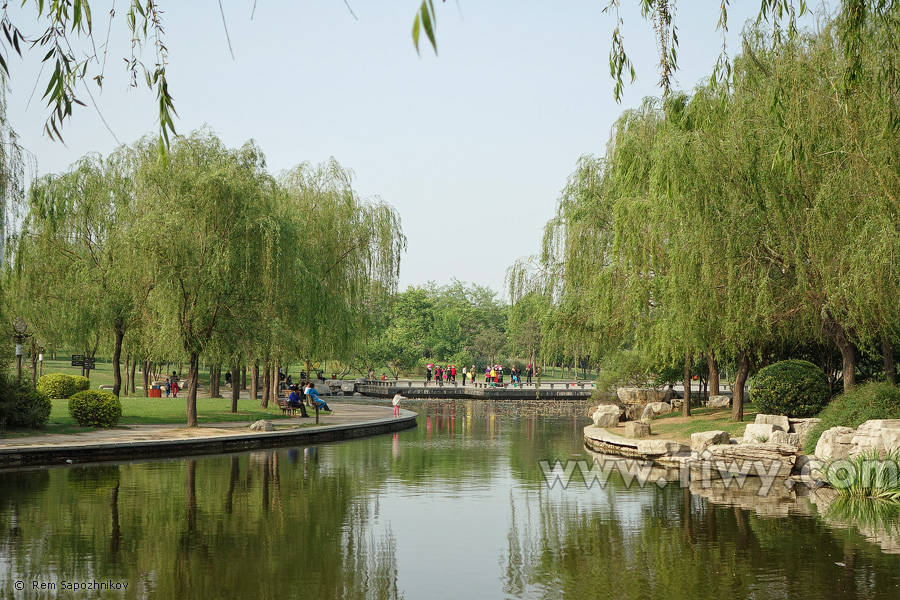 ...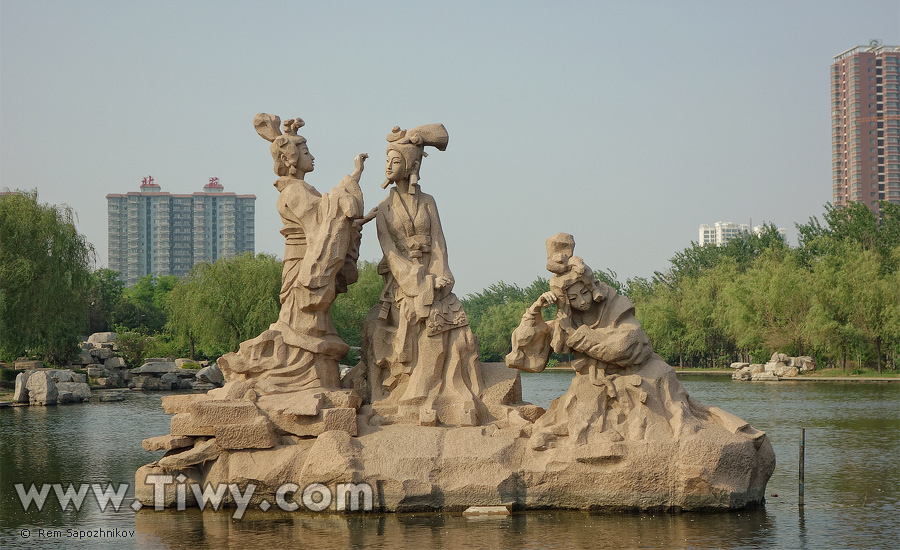 ...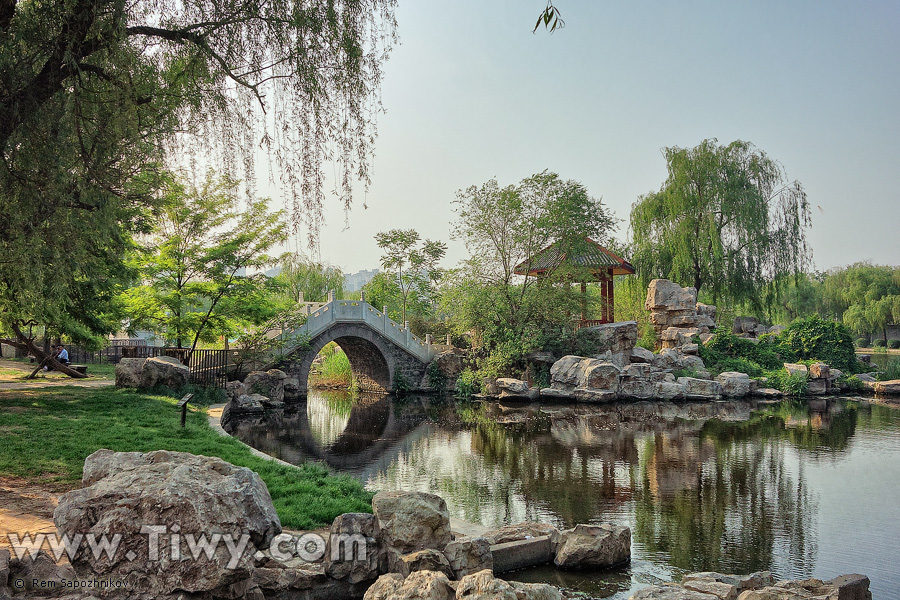 ...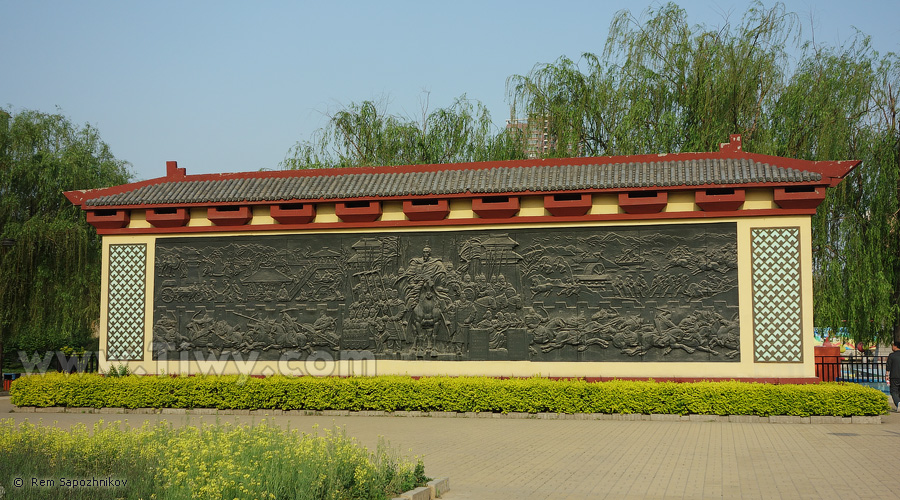 Most likely, this panel picture depicts Wuling Emperor with his troop forces. He was known for his love for war and constant attacks for his neighbors. To increase the power and the efficiency of his army, he held a modernization: changed the uniform of the soldiers, dressed them in trousers borrow from the culture of the northern nomad tribes, as well as created a new branch of the armed forces - horse archers. Until then, the Chinese fought in battle chariots and involved dismount warriors with spears.

Click on the photo for a closer view.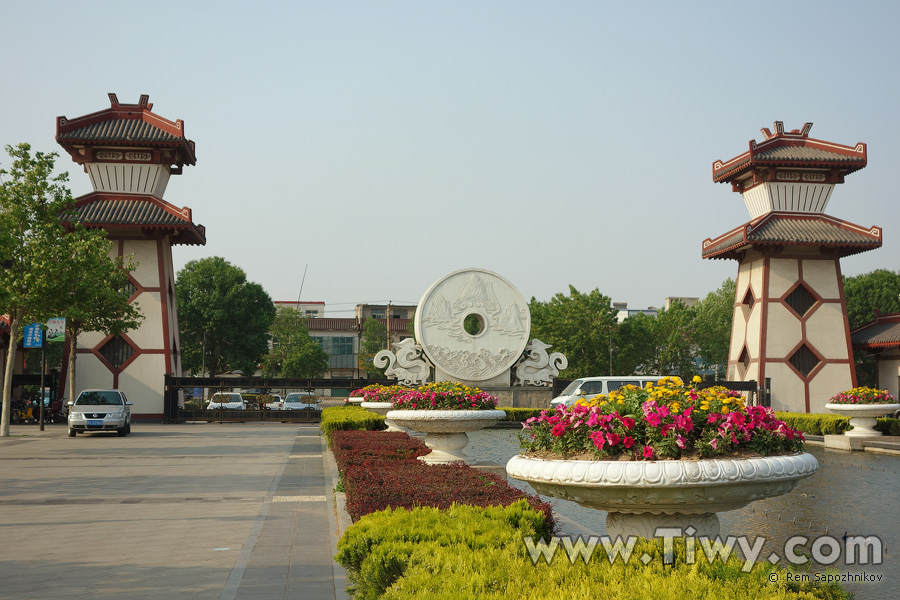 North entrance to the Zhaoyuan Park.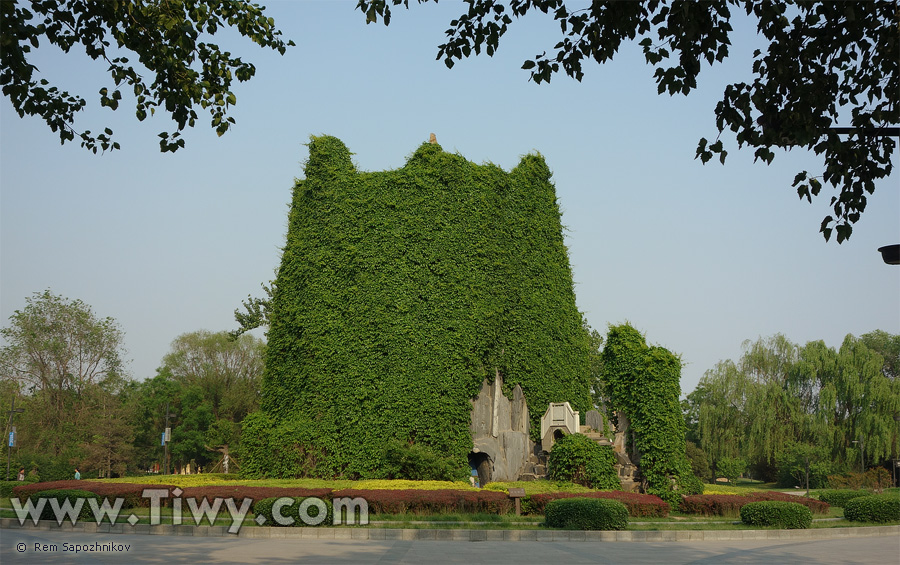 ...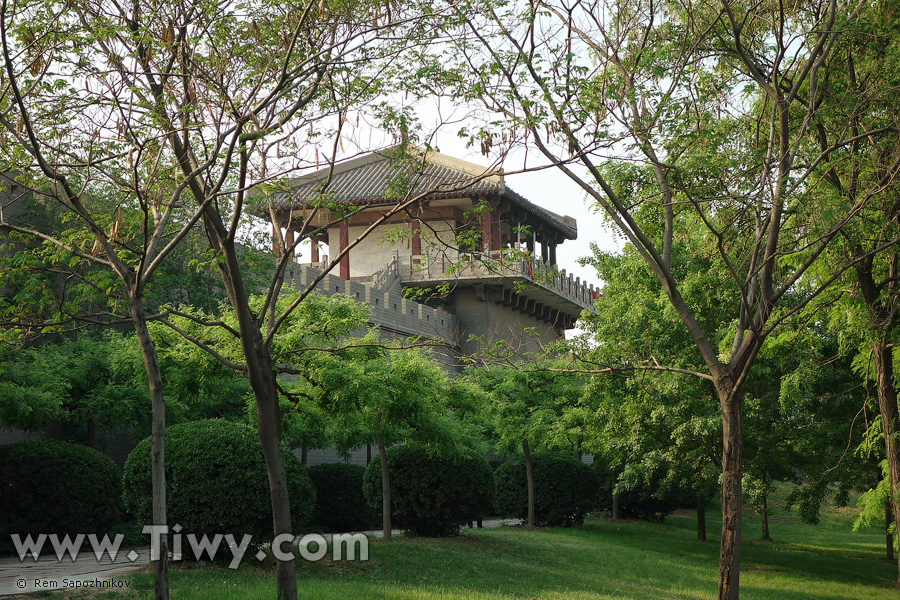 ...