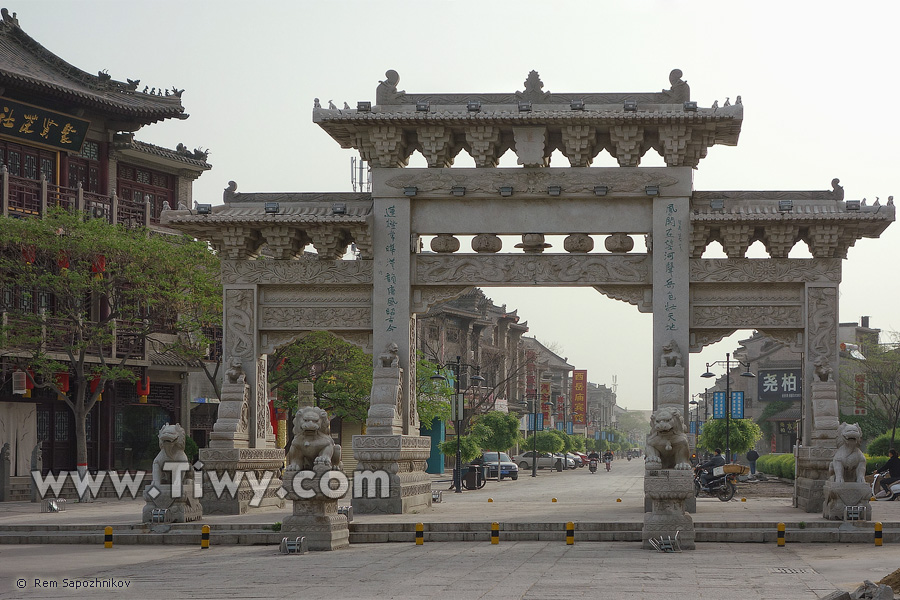 Yuemiao street leading from Huayue Avenue to the Xiyue Temple.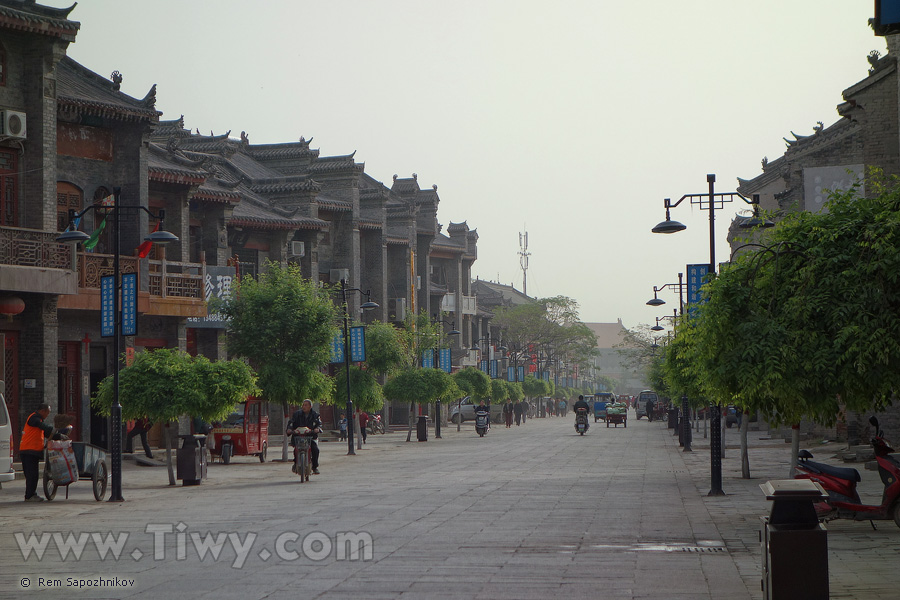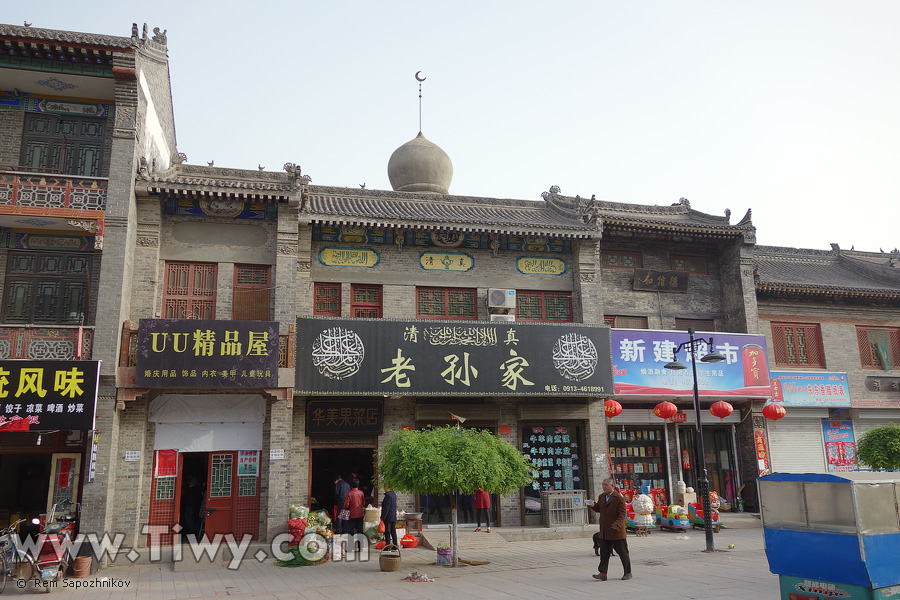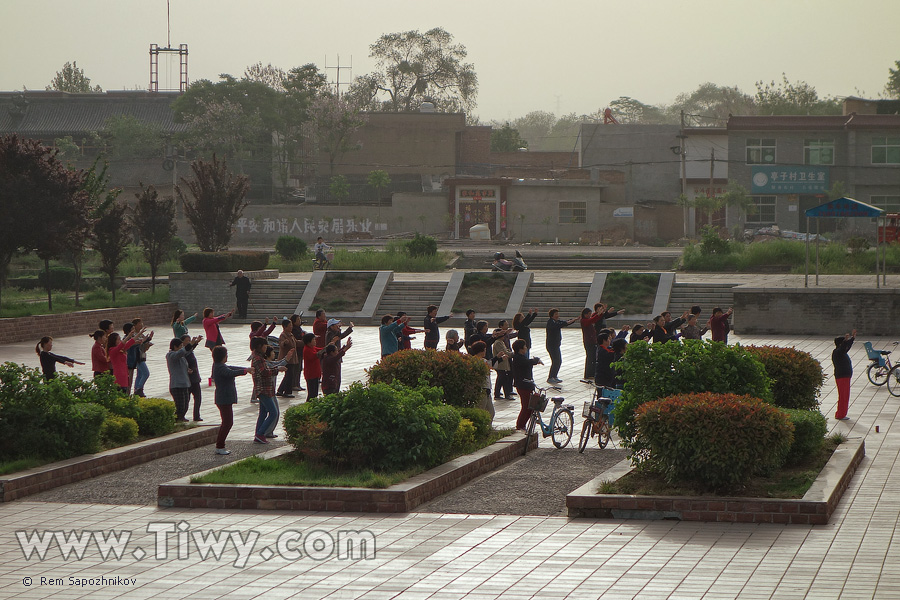 Morning exercises on the Square in front of the Temple.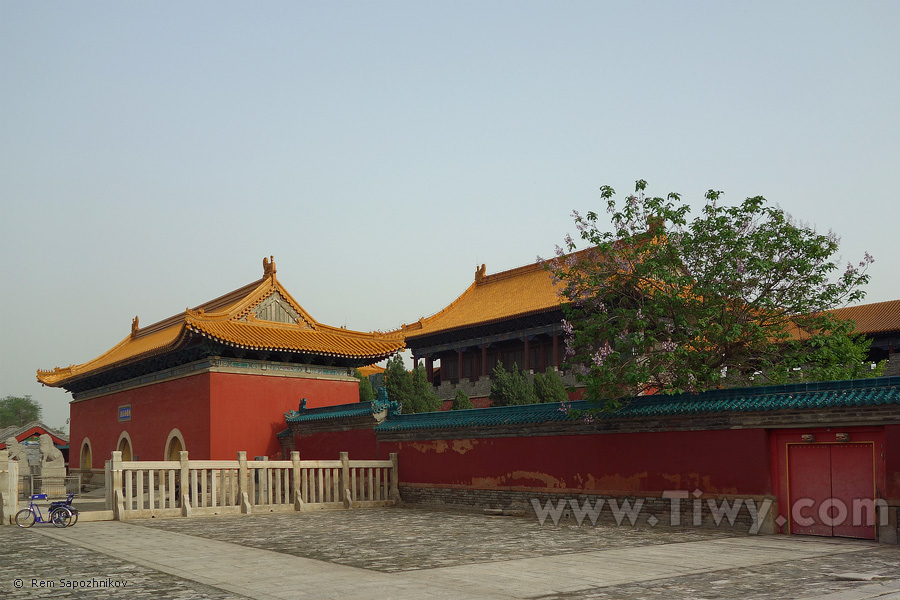 Xiyue Temple (西岳庙 - Xīyuèmiào). Xiyue translates as West Mountain, so formerly called Huashan Mountain.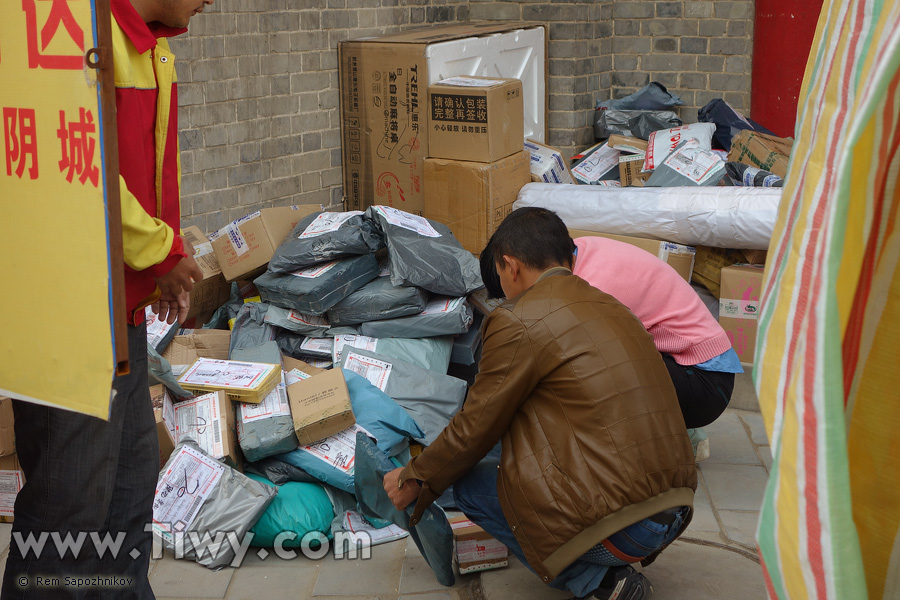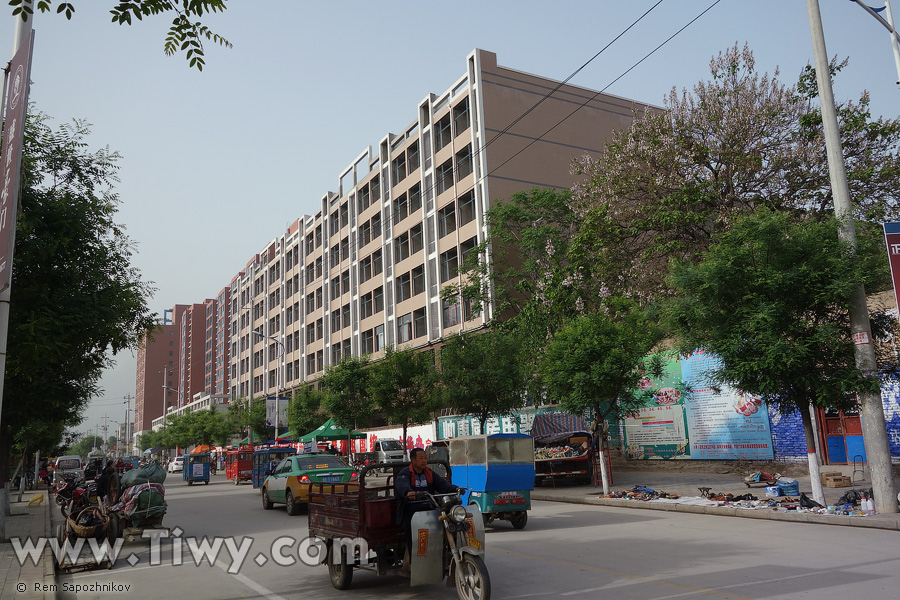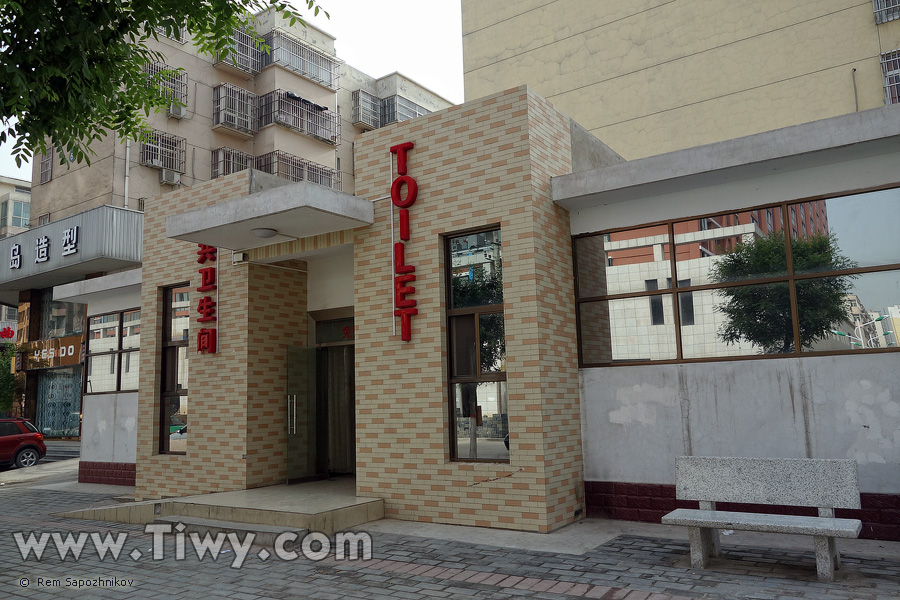 Public toilet.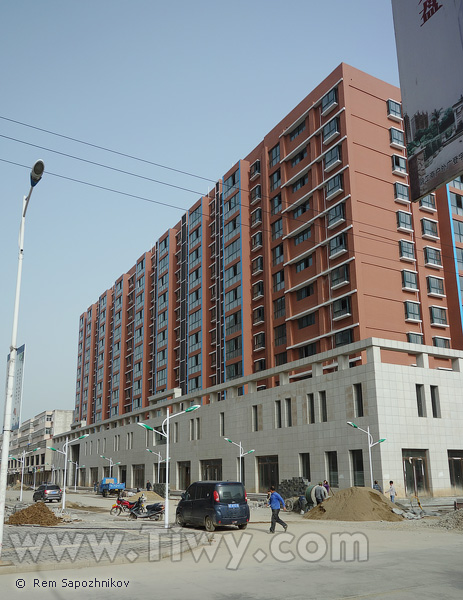 Construction of the new district.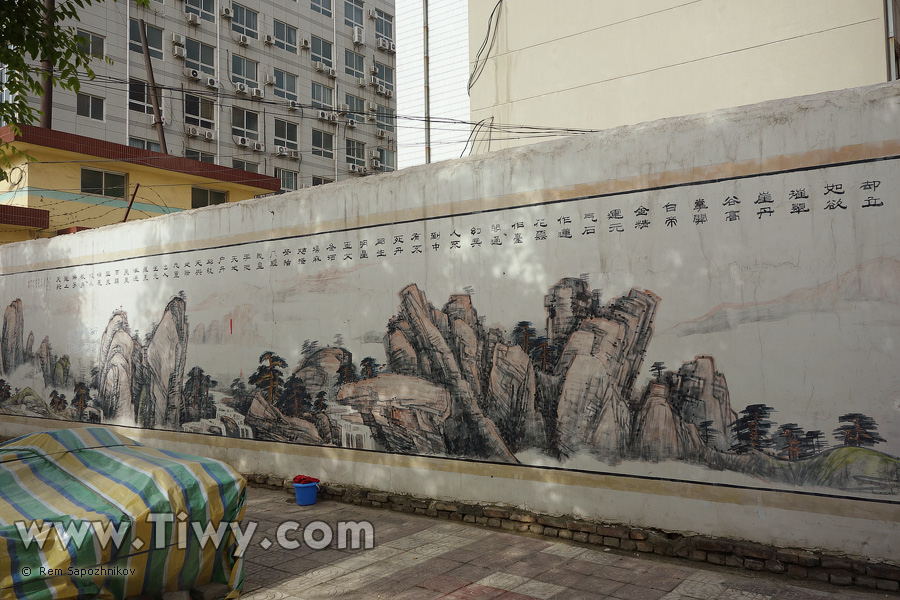 Chinese street murals. Immediately is clearly from where the artist drew inspiration.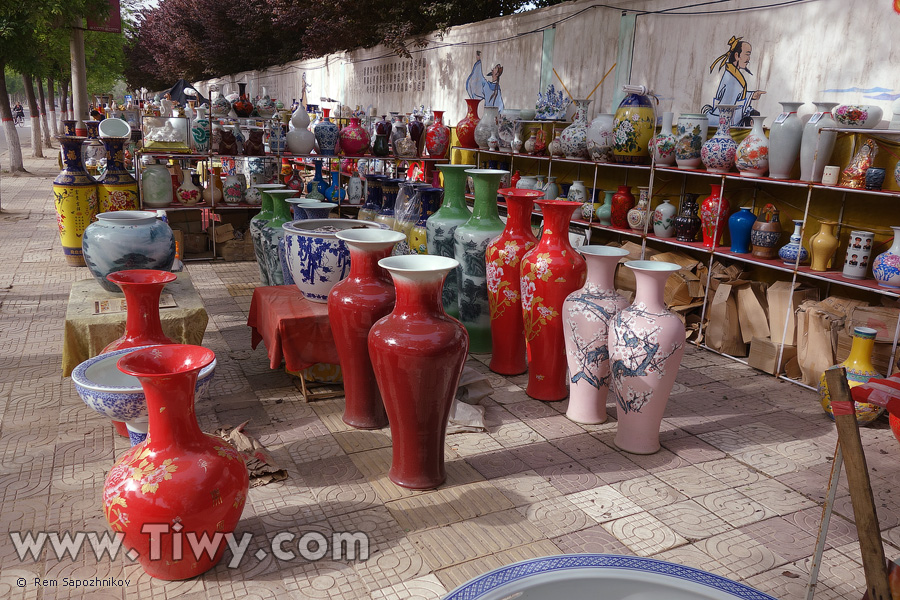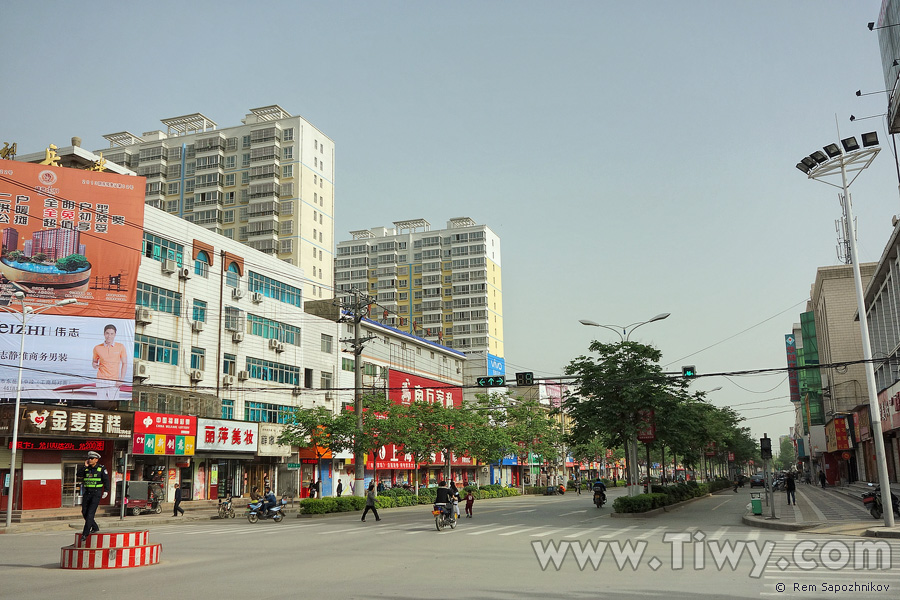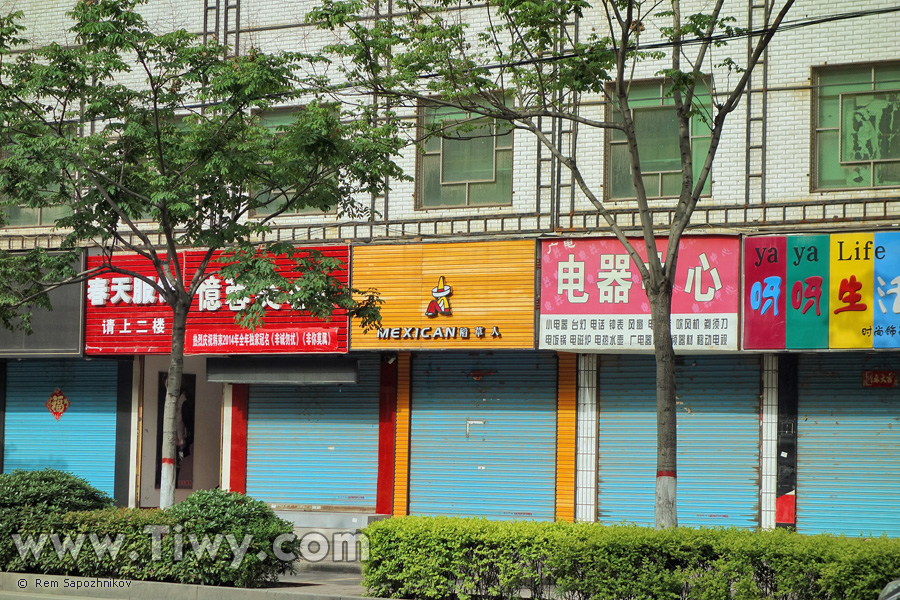 ...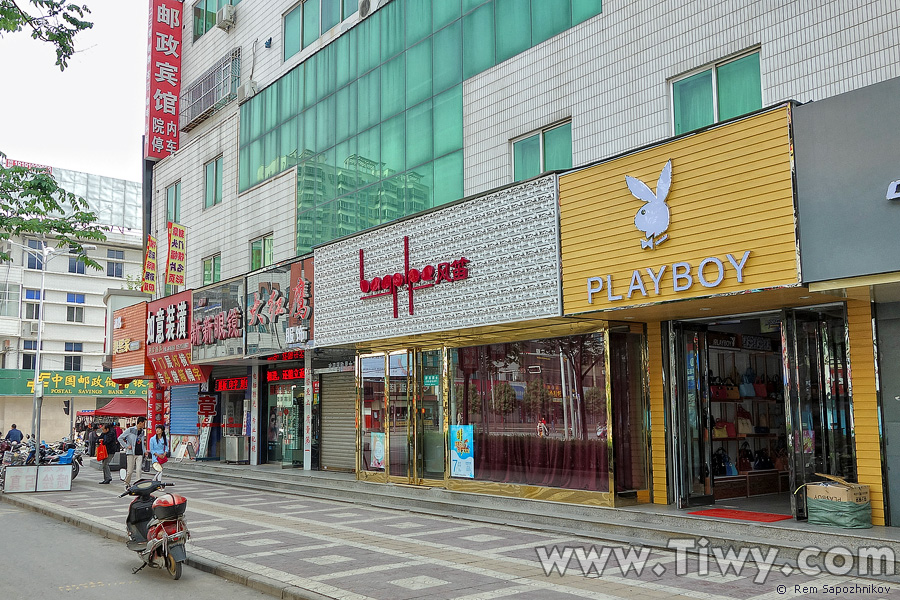 Playboy shop sells women handbags.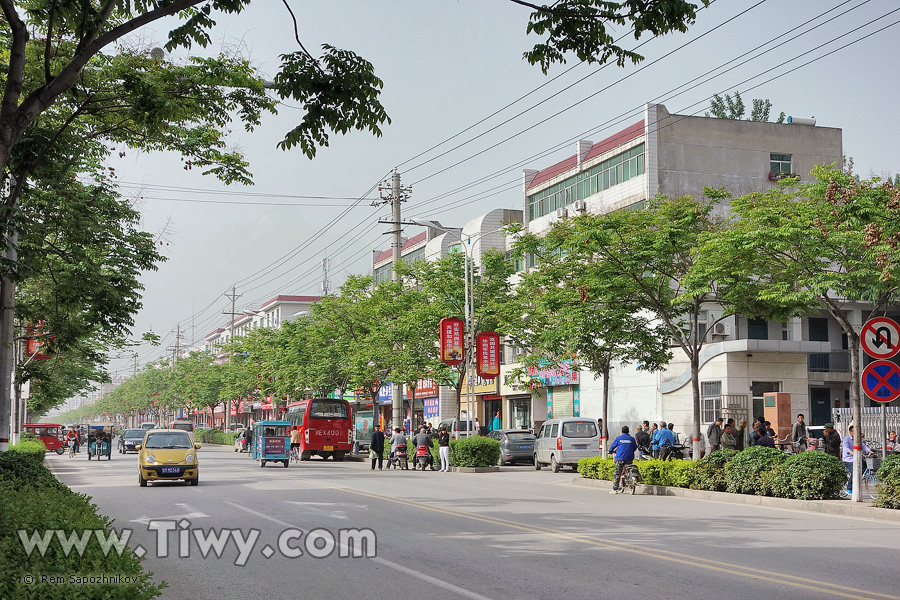 ...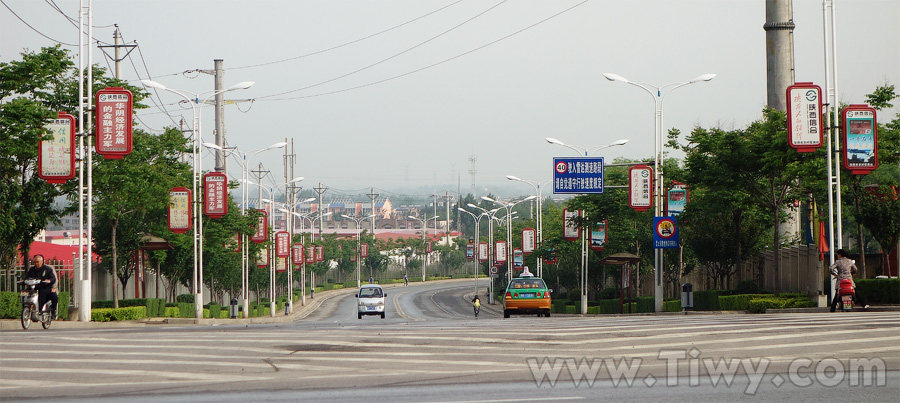 This road begins near the Huashan Hotel and leads to the Huayin town.
Continuation of the story >>>>>
Huashan Hotel