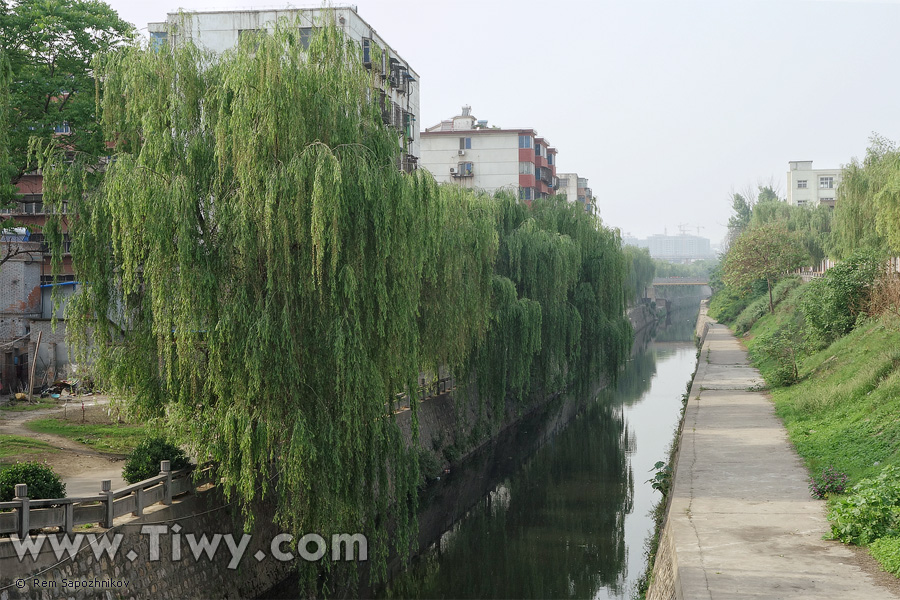 I began my walk by passing over the canal by a parallel street, which is located 150 meters to the north from the tourist street.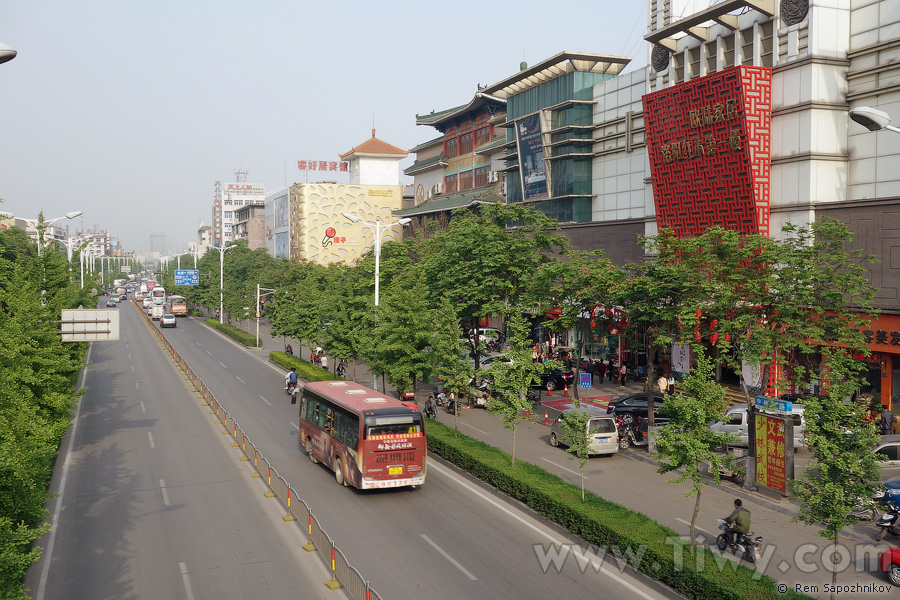 Nothing left from the Old Town.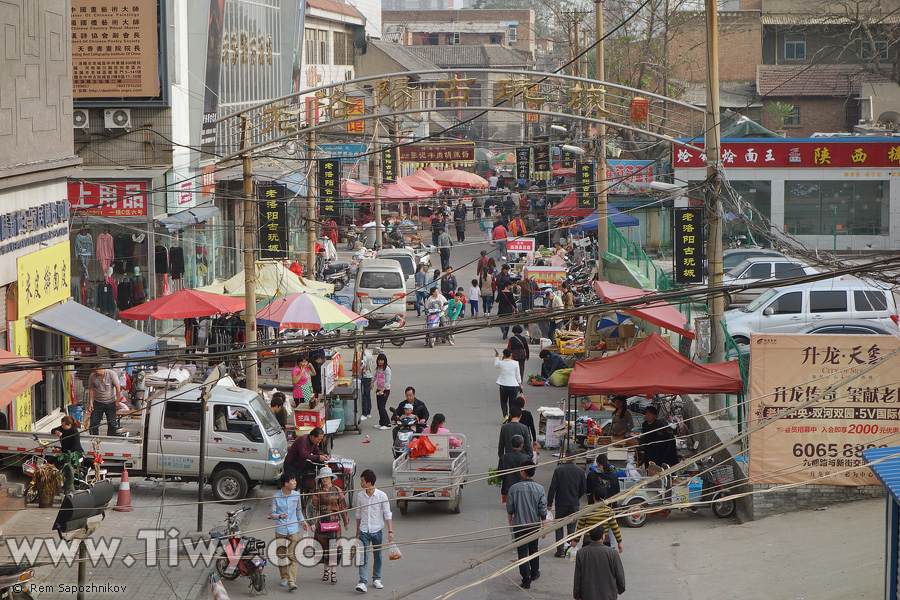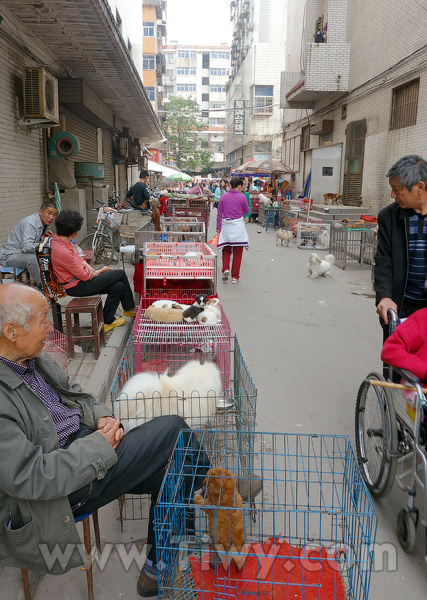 Don't know how it happens, but again I came across the bird market, which is located in one of the lanes.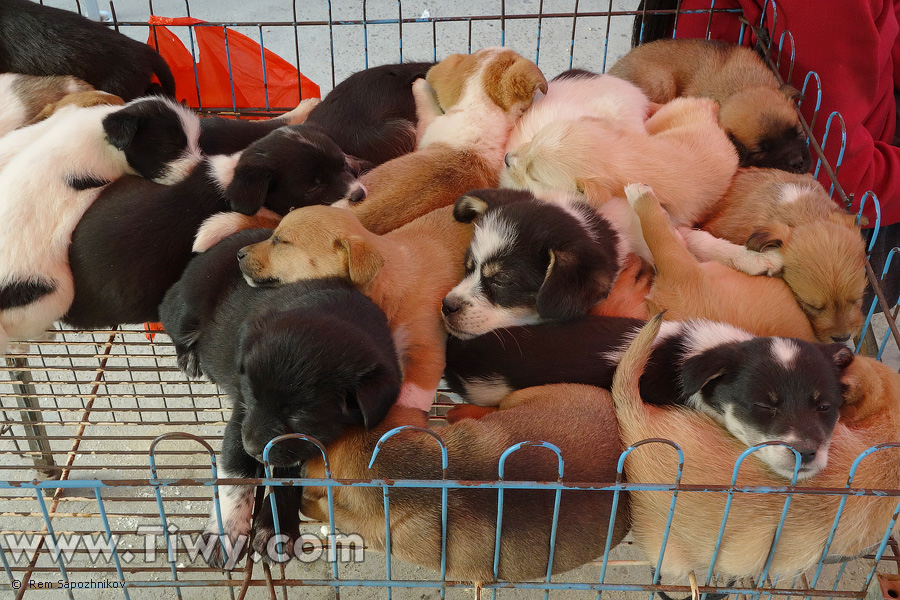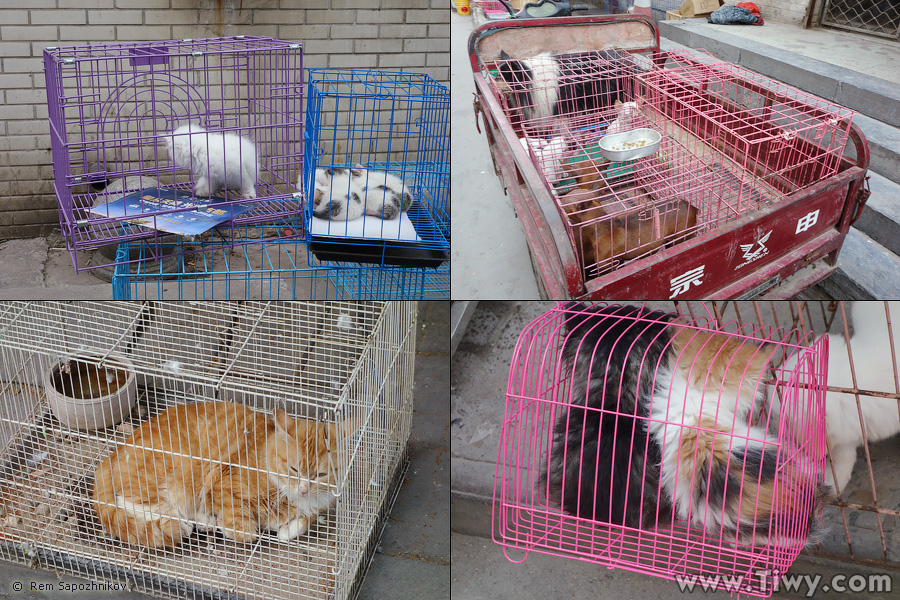 Particularly sorry for these two kittens locked in a mini-cage.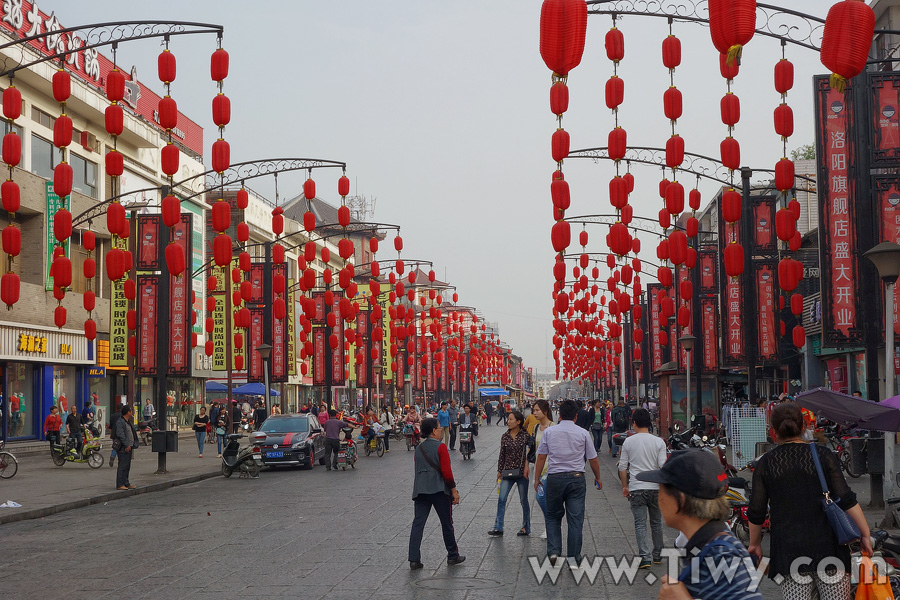 This street, overly decorated with lanterns, leads to the "Old Town".
Right now I will not go there, at first I will explore the district around.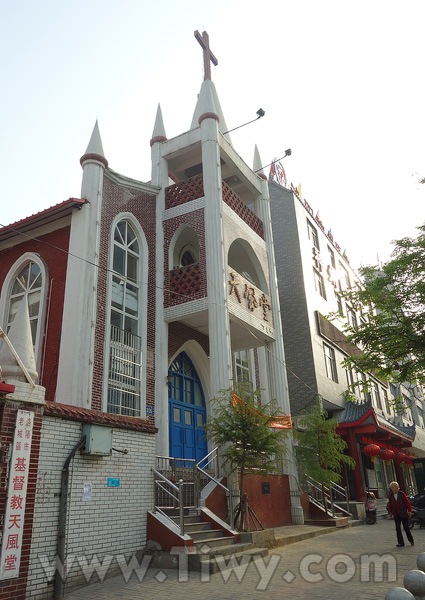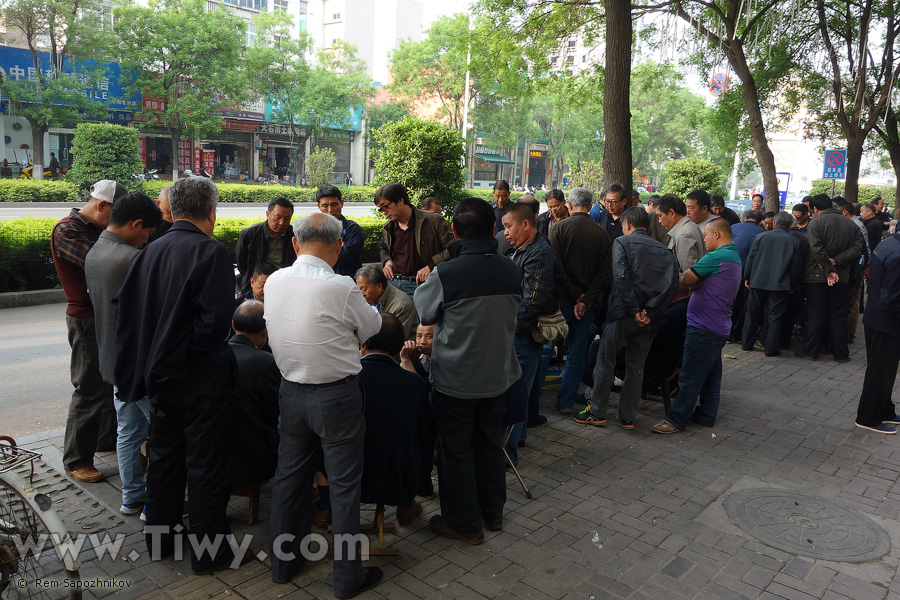 Open-air club of Xiangqi (象棋 - xiàngqí) game lovers.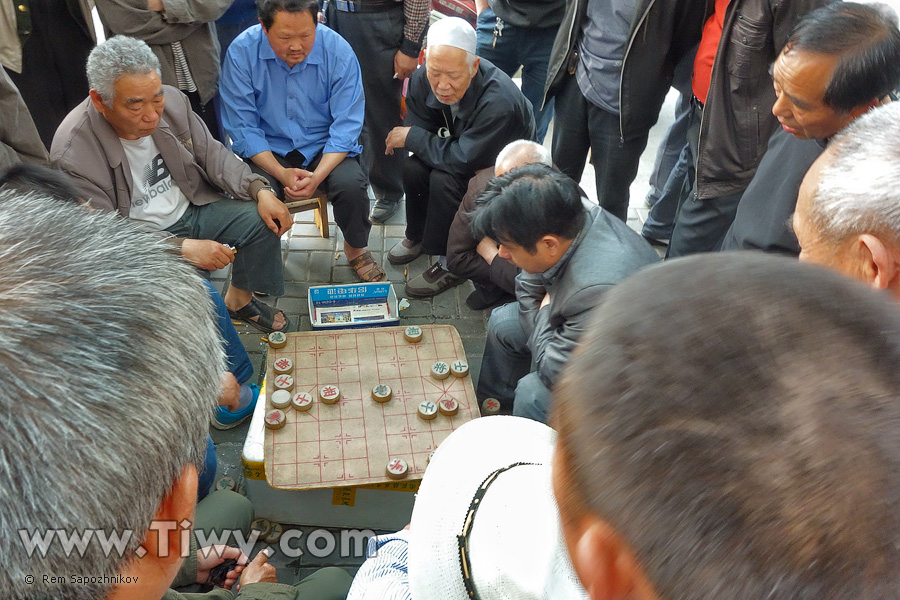 Perhaps this is a championship among the strongest players of the nearby houses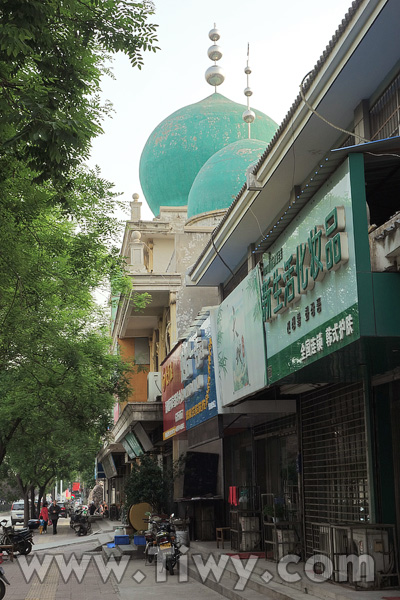 ...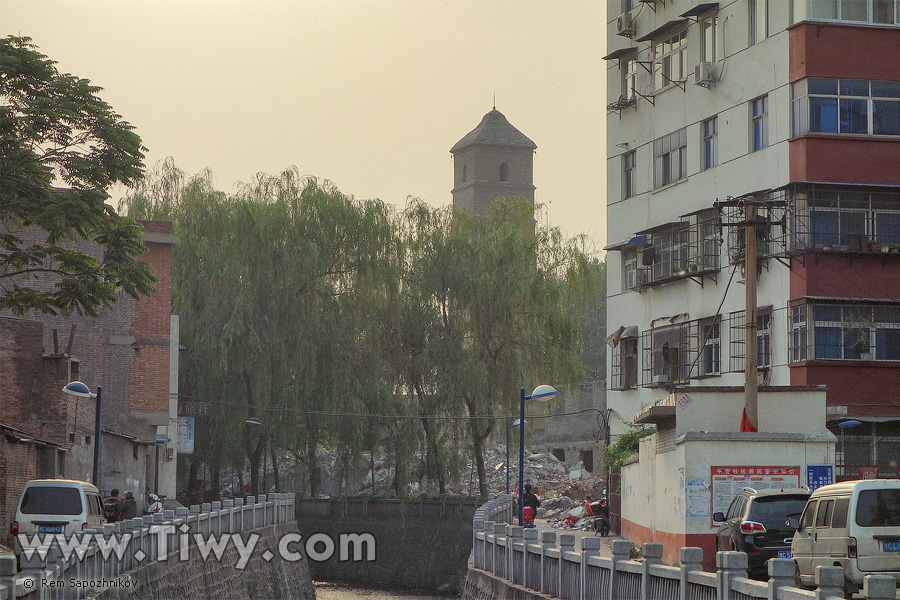 The Southeastern part of the canal.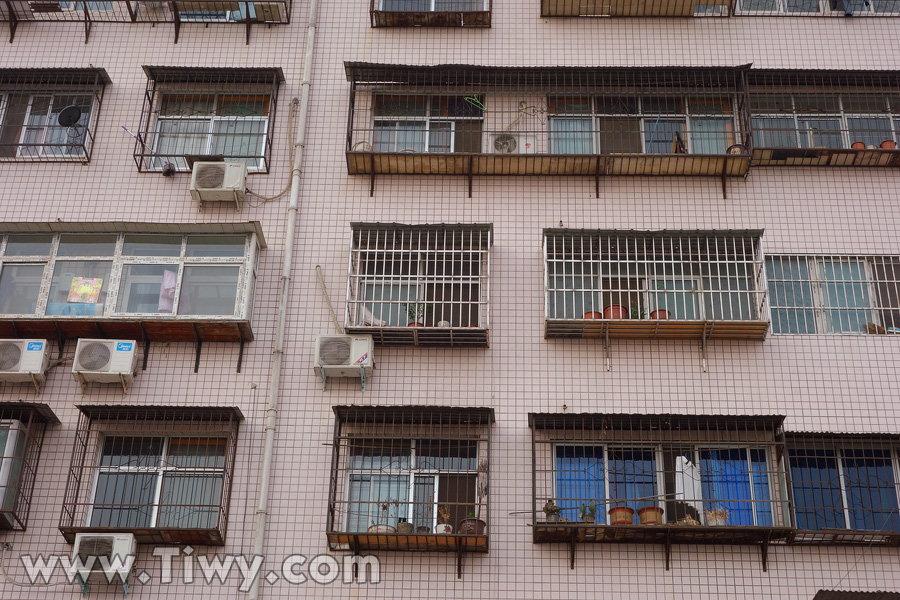 I noticed that in Chinese cities also often put bars on the windows to protect against burglaries.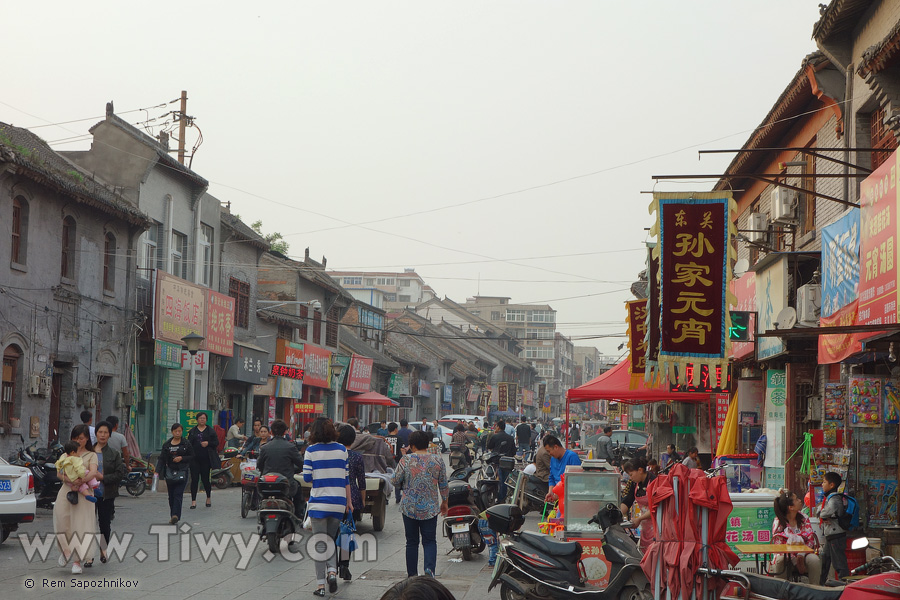 After walking around in a circle, I went back to the street that leads to the "Old Town", but from the South side.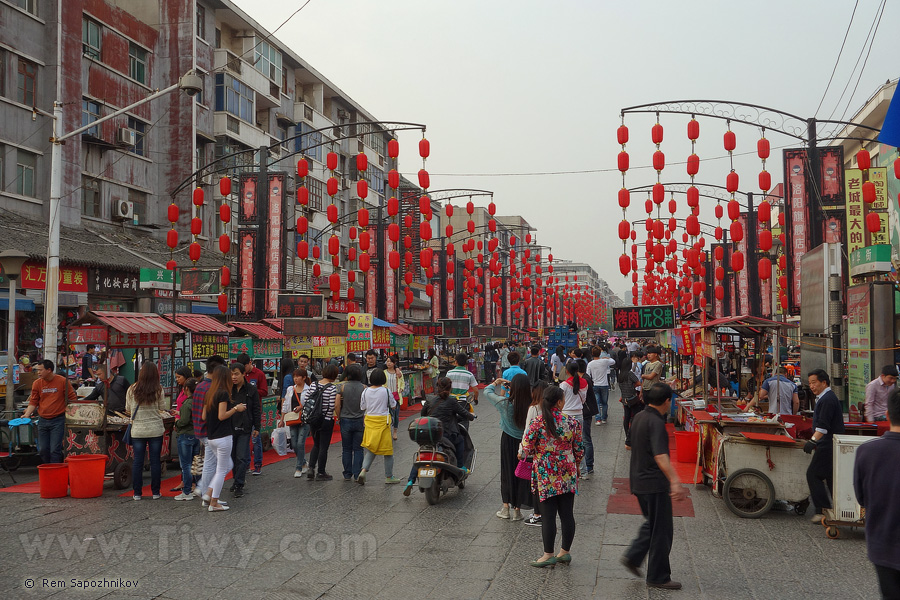 Now I will turn to the west (to the left) and will go to the front Lijing Gate, photograph of which is at the beginning of this page.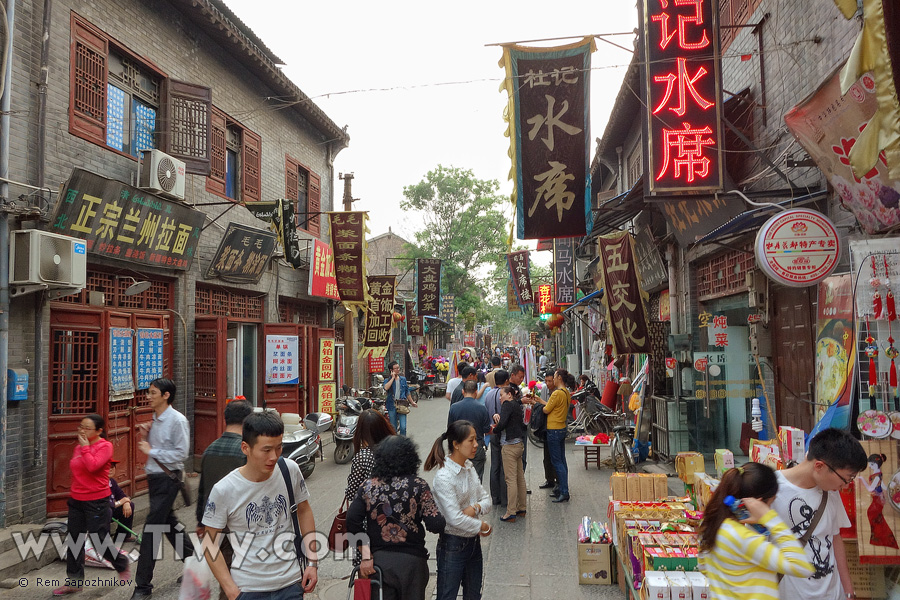 This street is the "Old Town".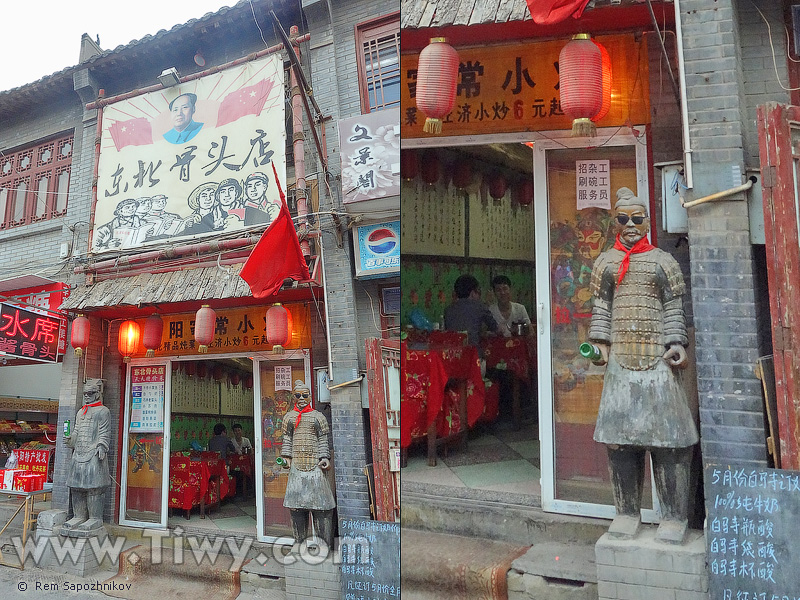 Pioneer-terracotta kitsch in the design of the cafe.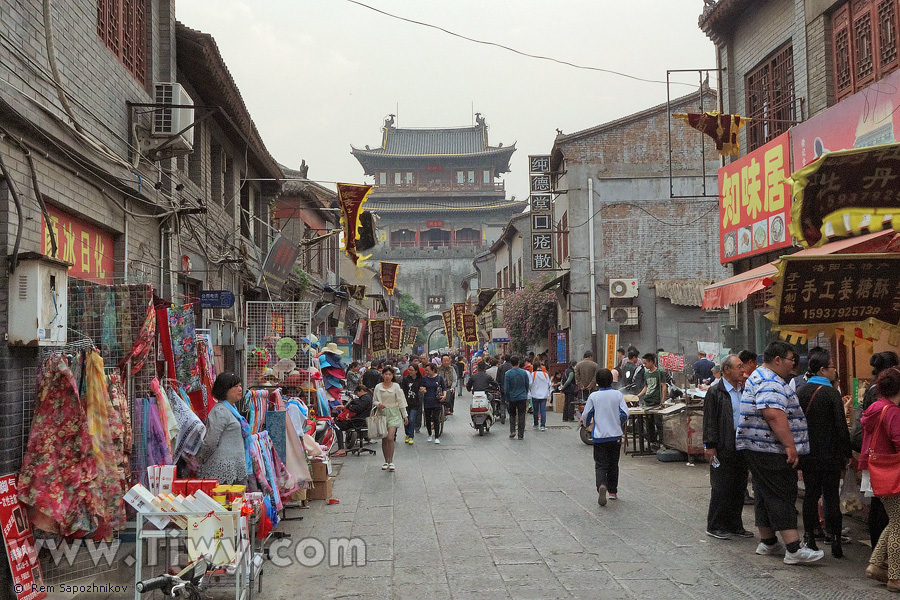 As can be seen, "Old Town" is an usual tourist street.
It reminded me in a simplified version of
Ciqikou Old Town
in Chongqing.