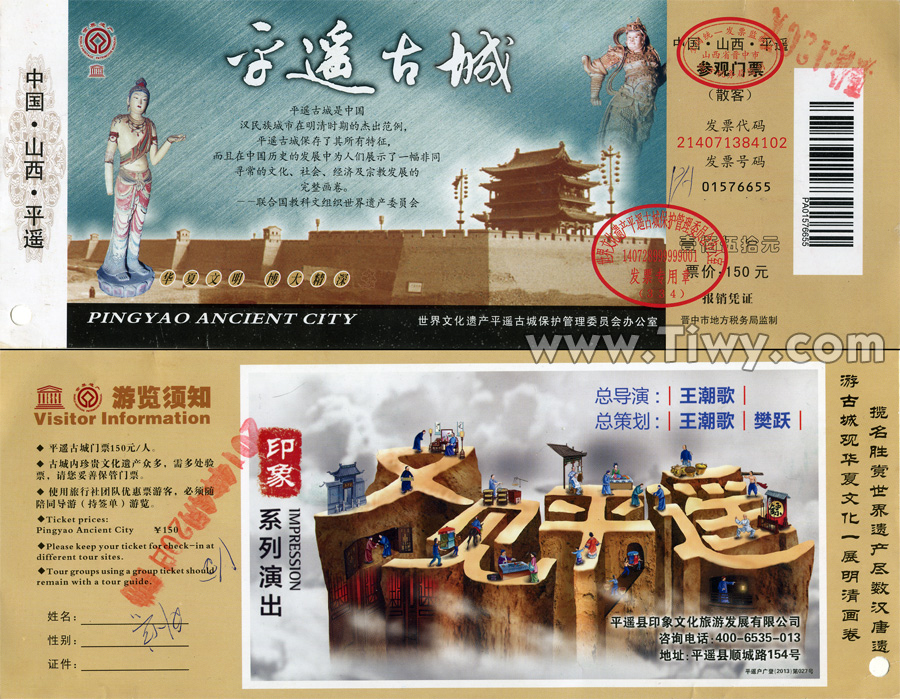 The entrance ticket to visit museums, administrations, residences, banks and, above all, the city wall in the territory of the city. The ticket price is 120 yuan (708 roubles or 19 USD). Valid for 3 days from date of purchase.
Below is a selection of photos from different parts of the Old Town.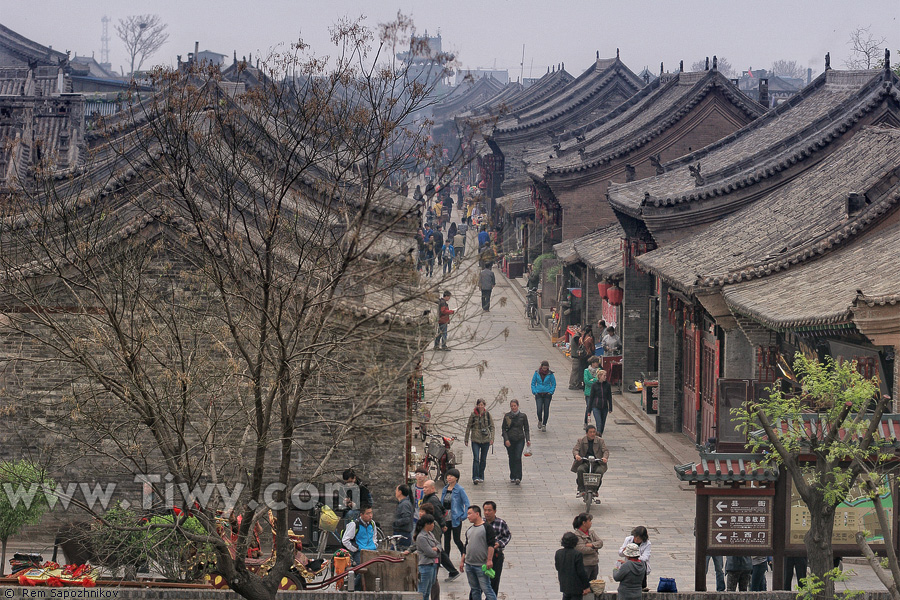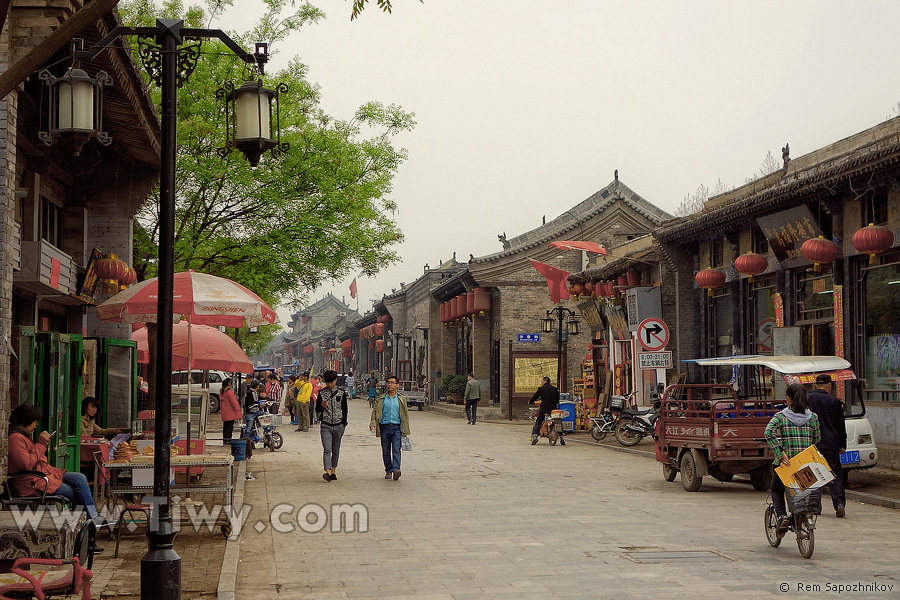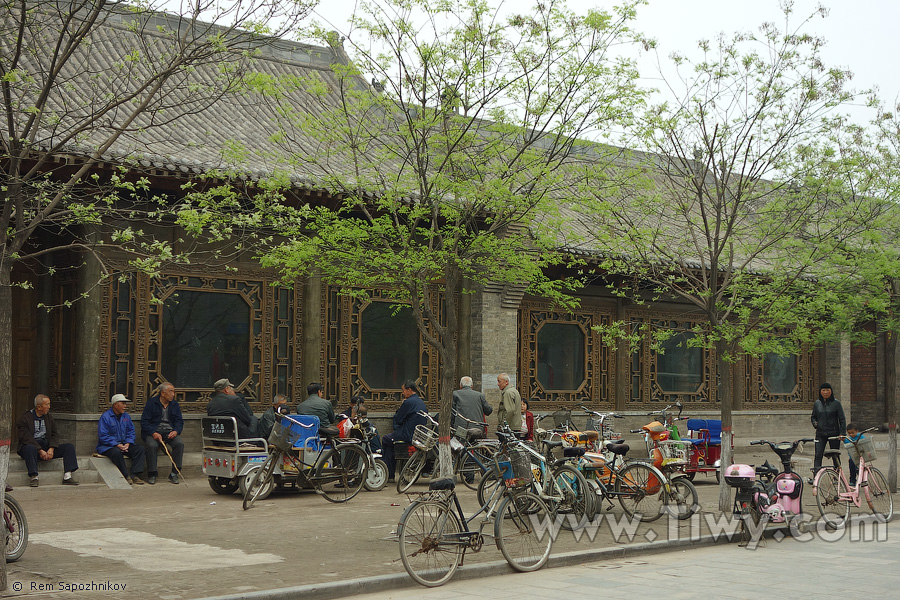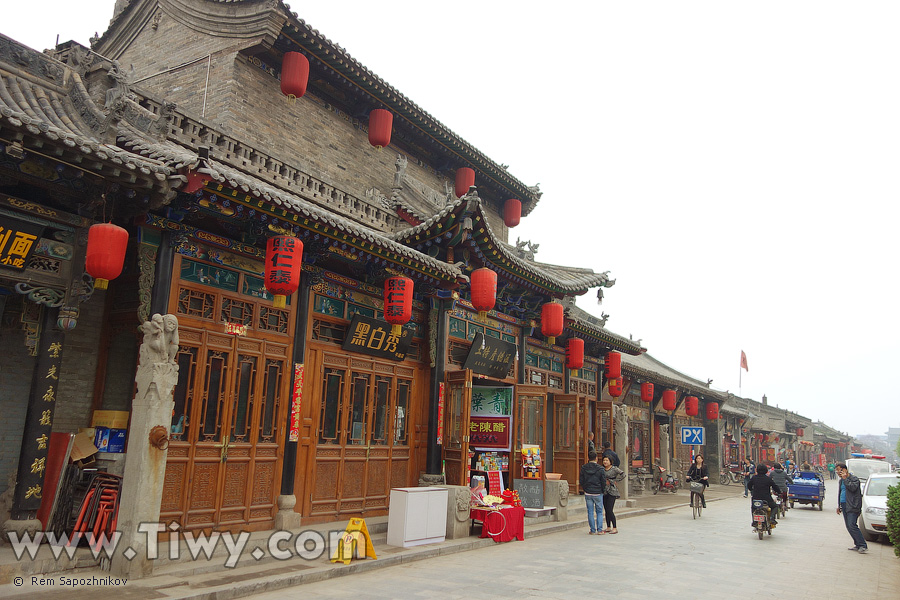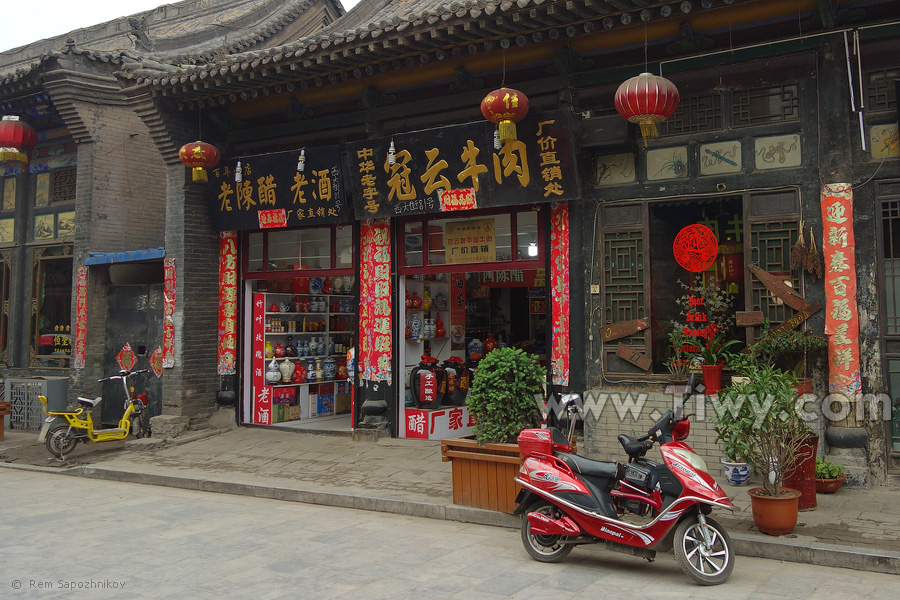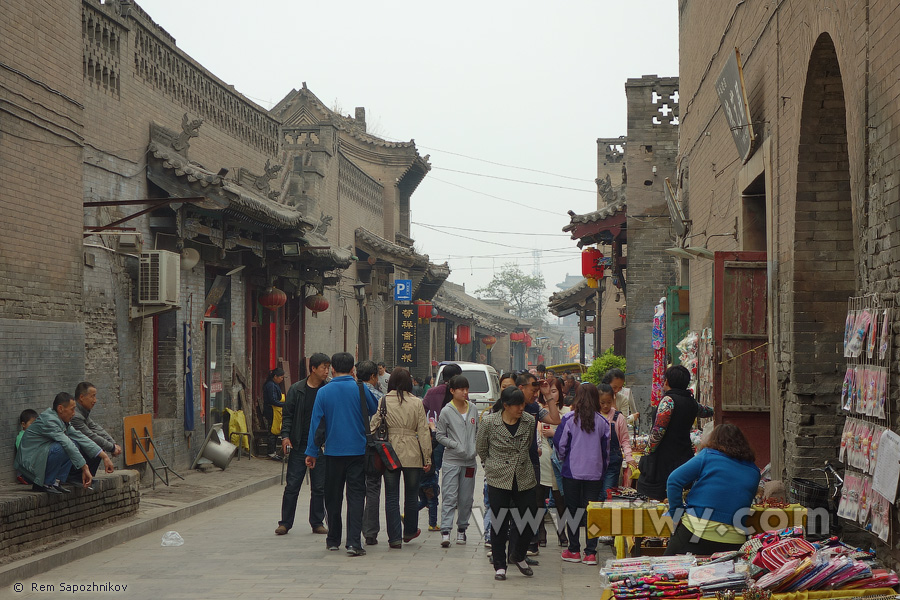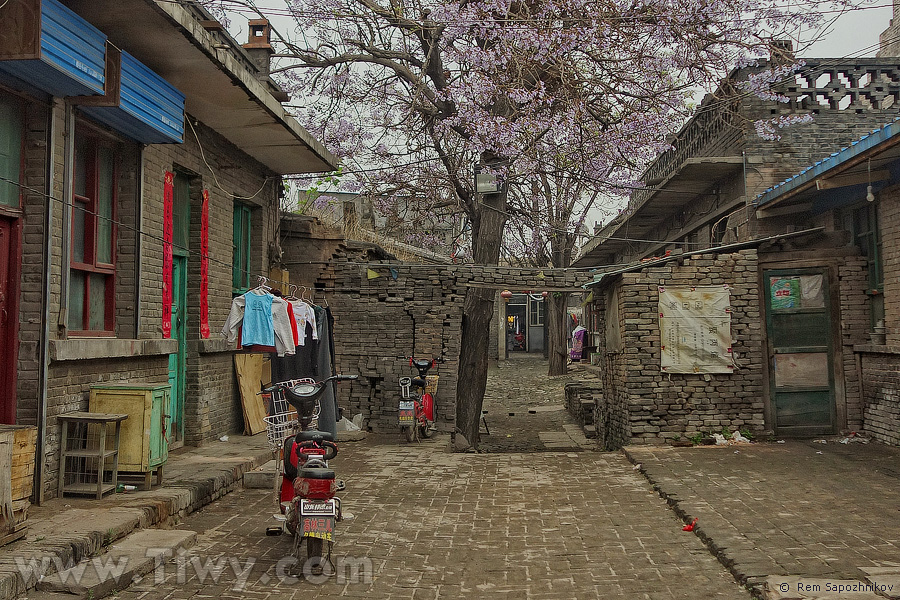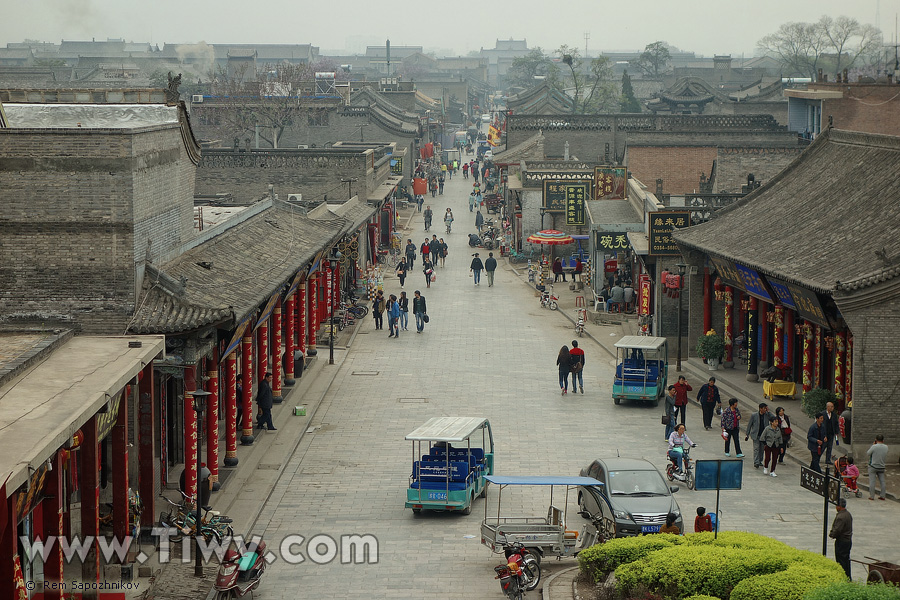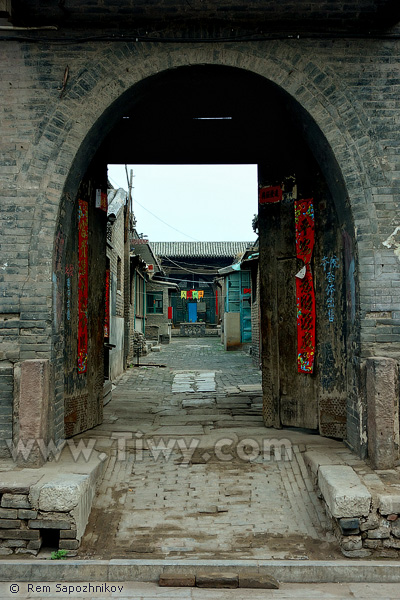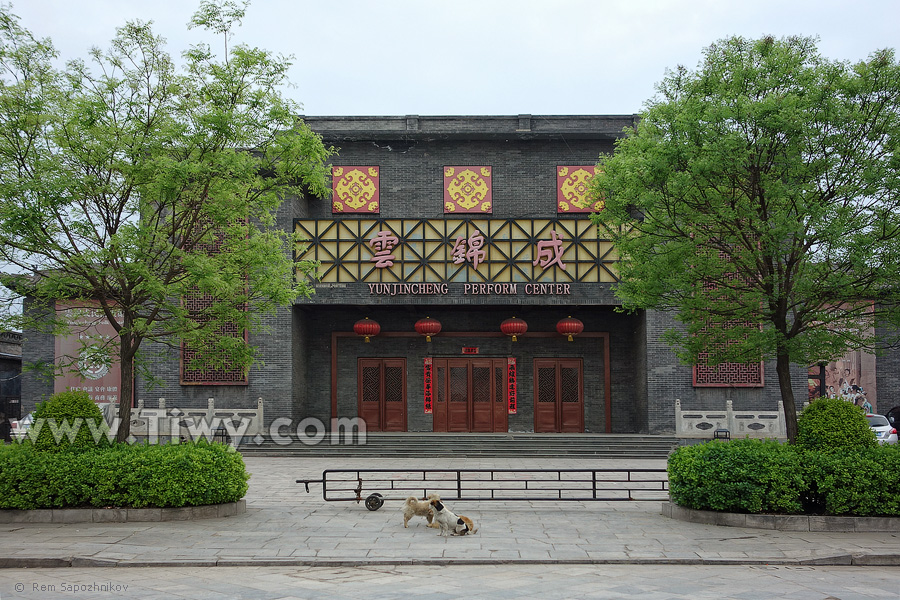 Yunjincheng Perform Center.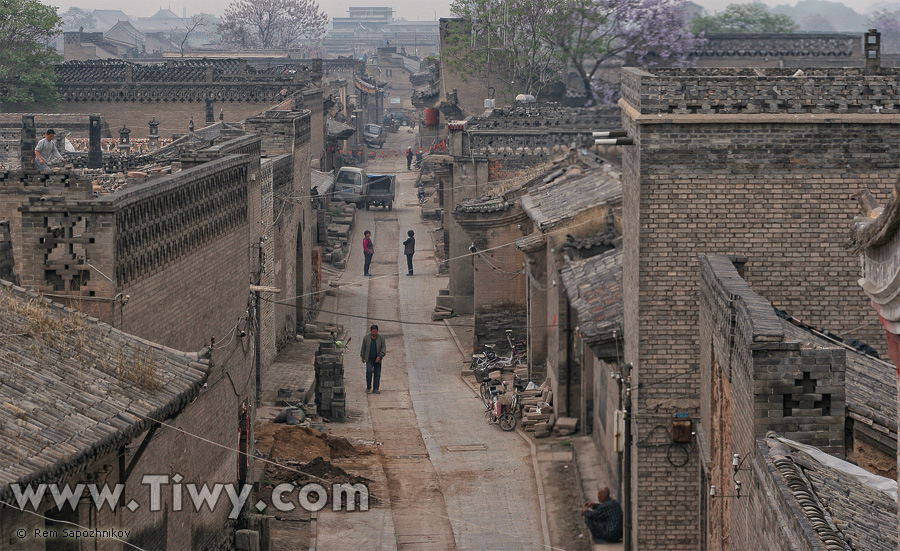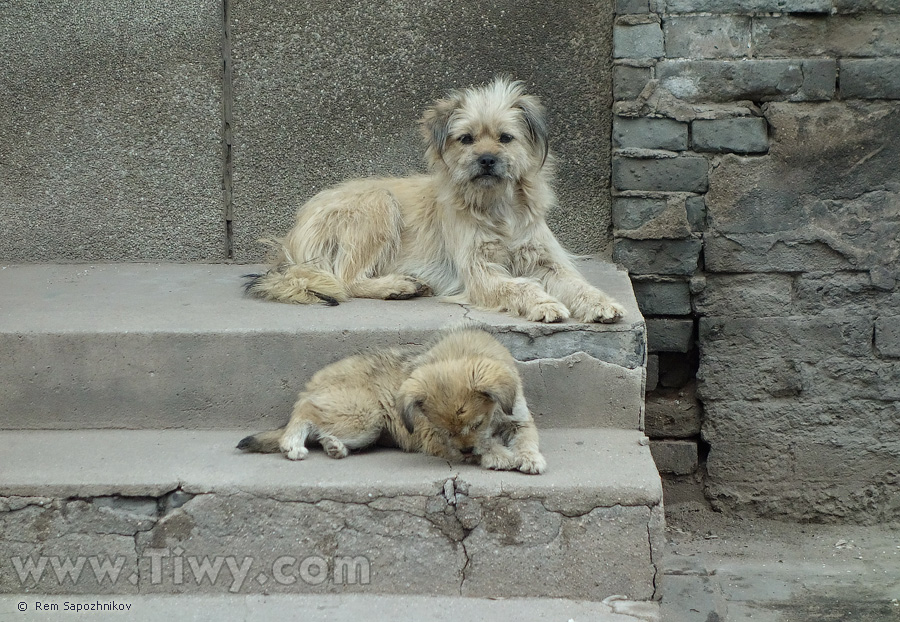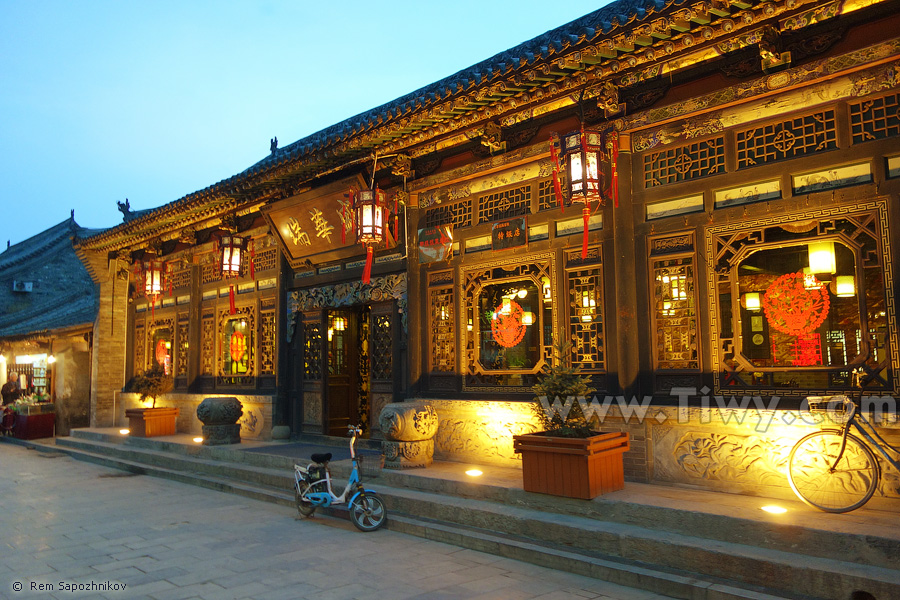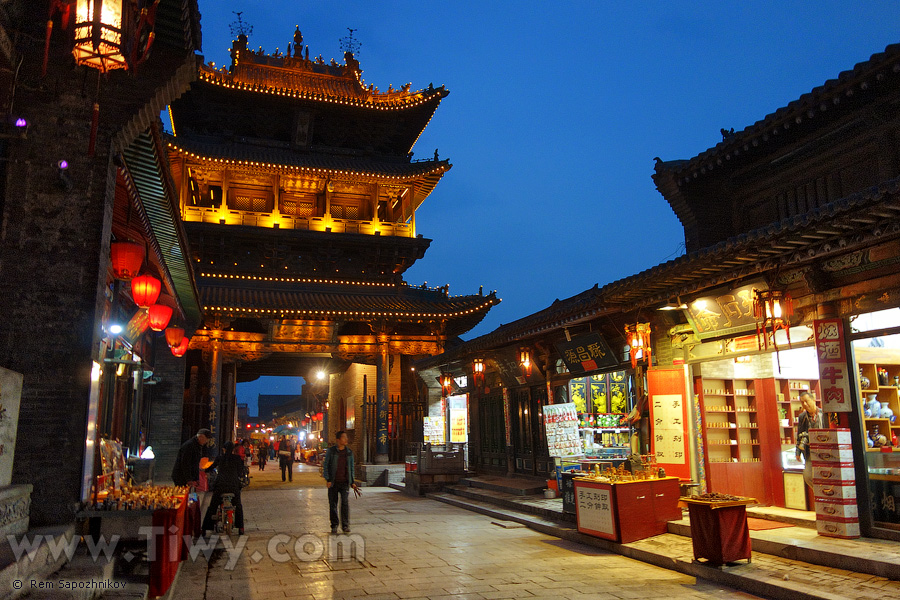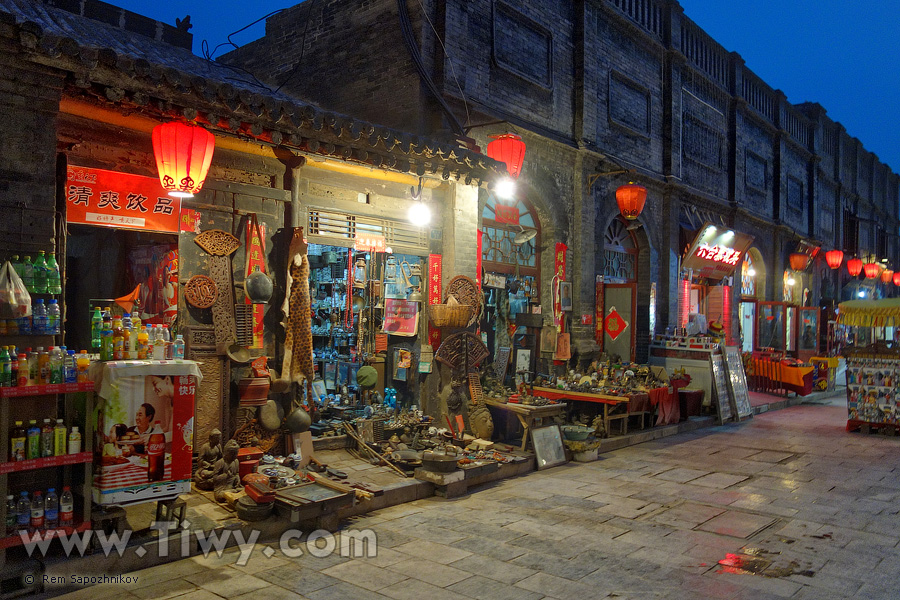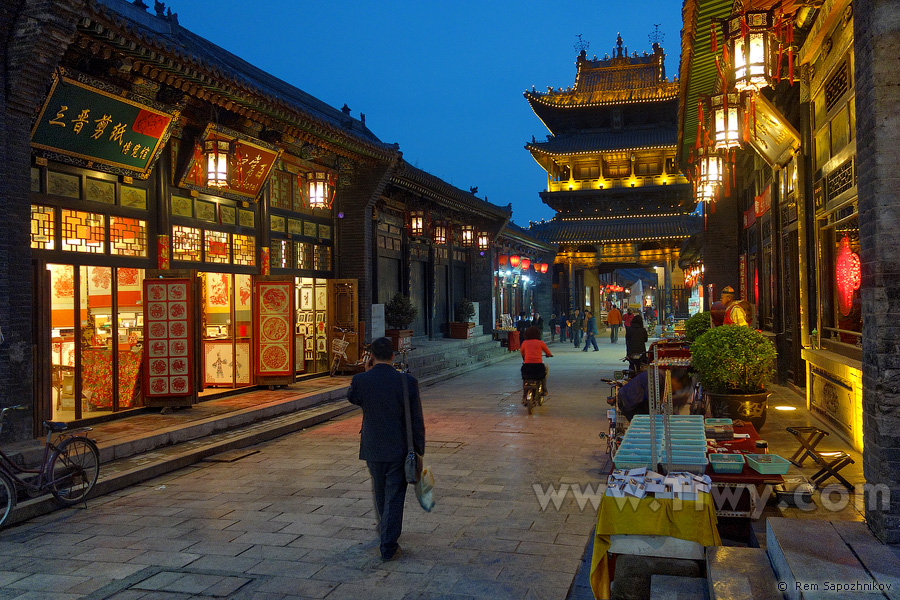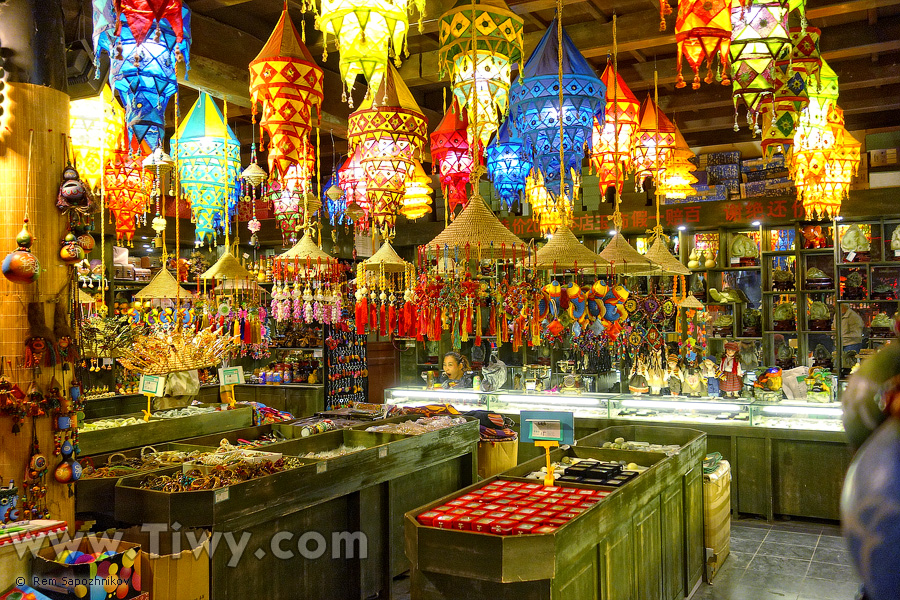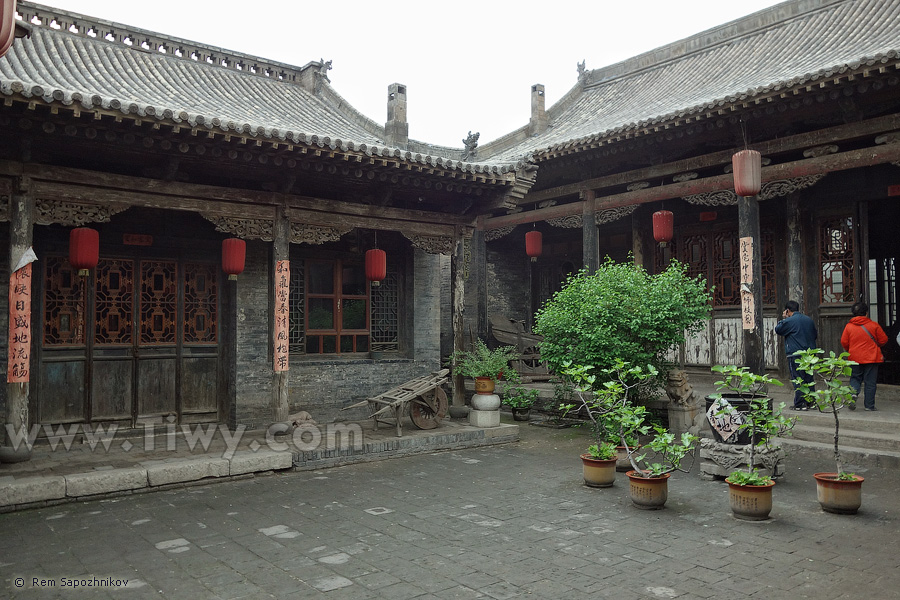 Hongqizhai house is located near the South Gate of the Old Town.
It is the largest house in Pingyao, it covers an area of 3,000 sq.m. Built 400 years ago.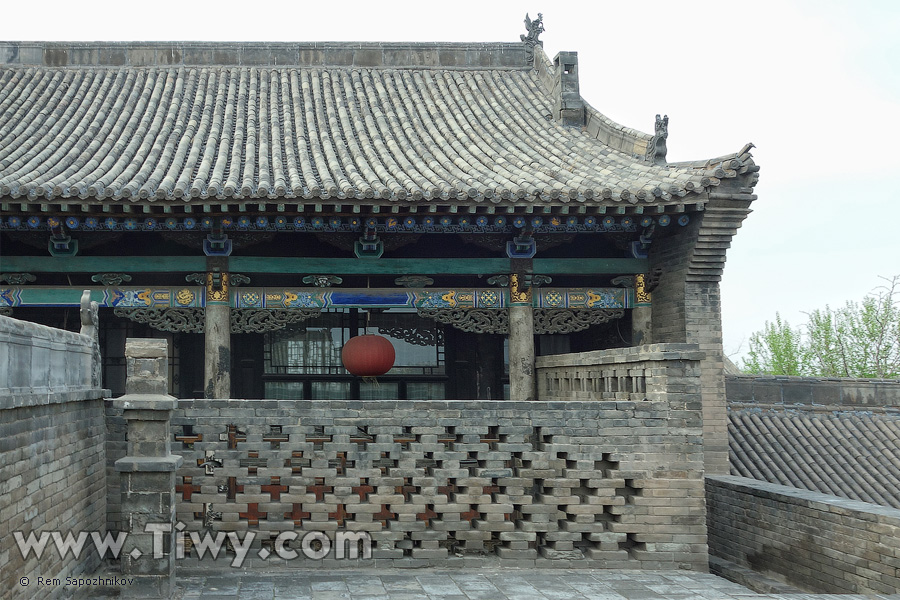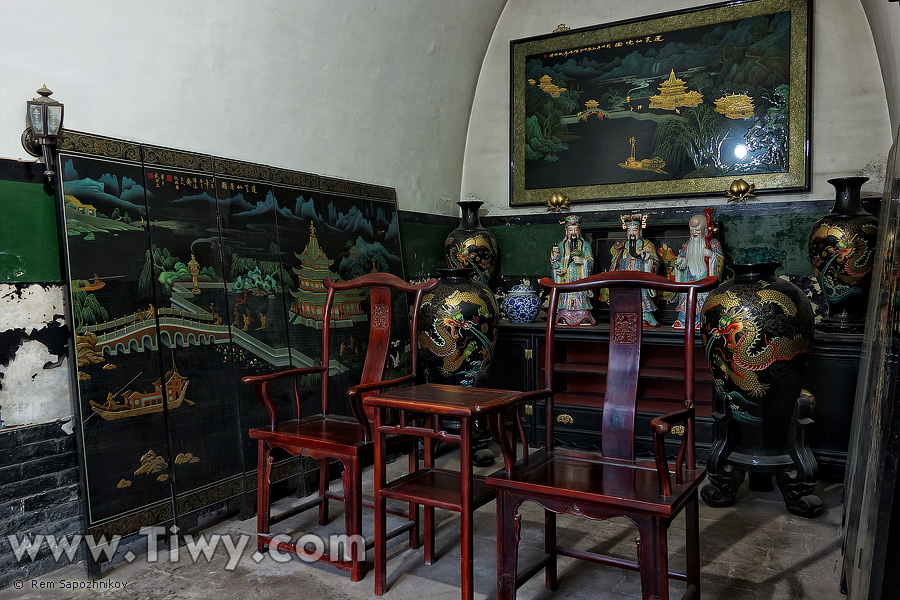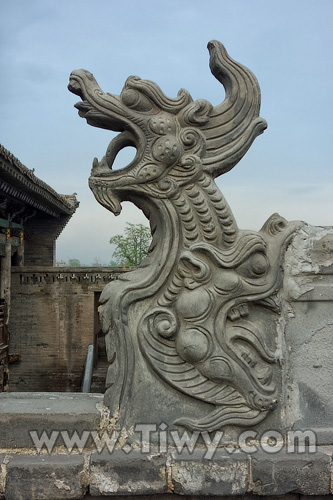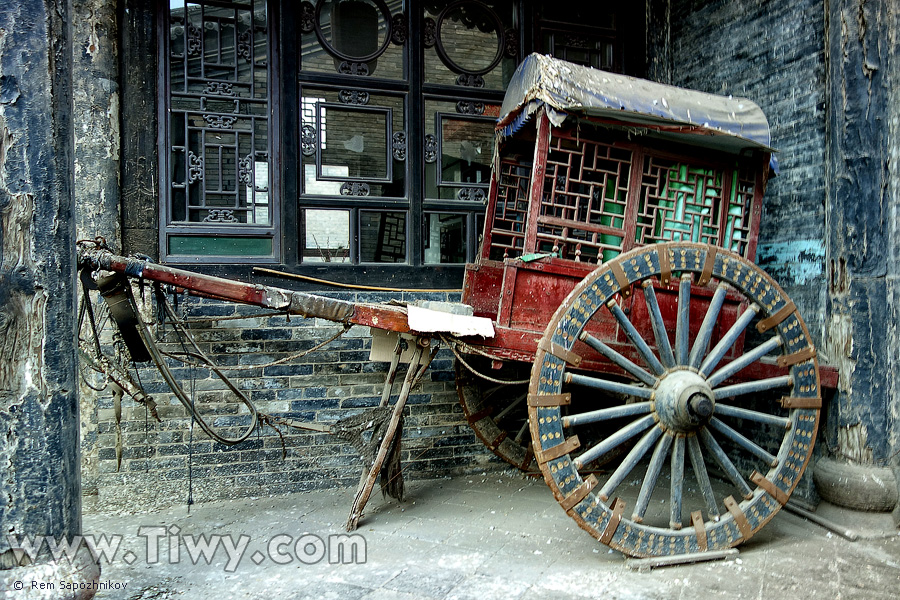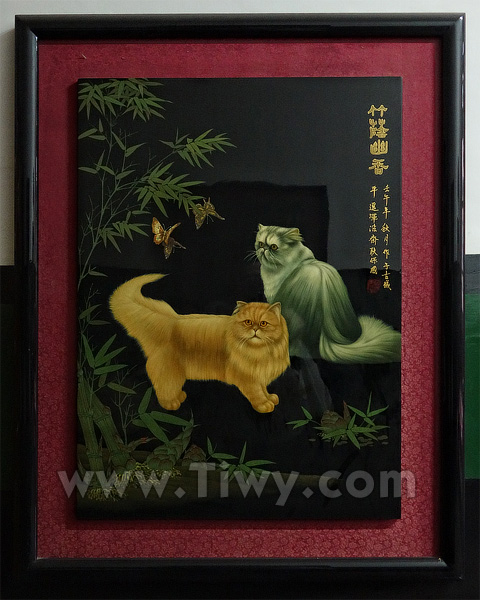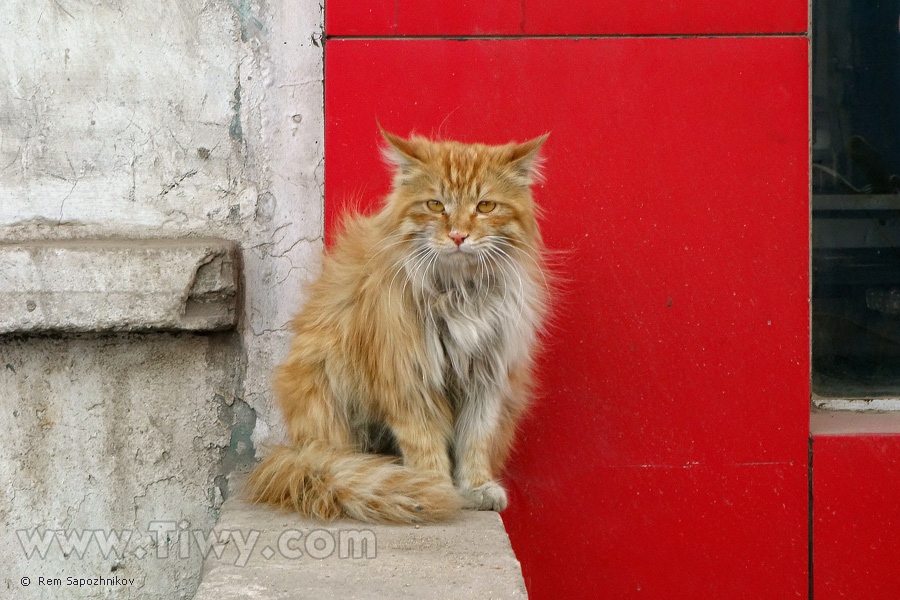 Maybe this cat was the inspiration for the painting above. This pussy lives in one of the eateries on the Shunchenglu Street, near the railway station. In my observation, it is badly fed there. Before leaving Pingyao I saw it with absolutely gnawed fish skeleton, which it dragged in the teeth from somewhere to its home in the diner.
Gift shop in the Hongqizhai house.
Pingyao is famous for its beef, castle walls, canvas shoes and lacquerware. The latter are, basically, screens, cabinets and caskets. Products are usually decorated with drawings of flowers, scenes from classic novels or legendary heroes. Caskets sold throughout the city. You can buy them even in the hotel.