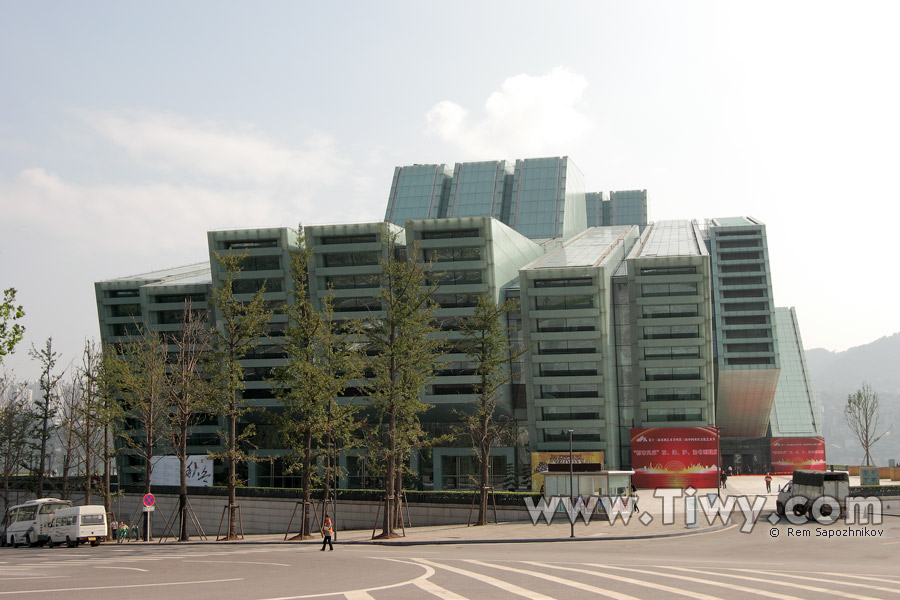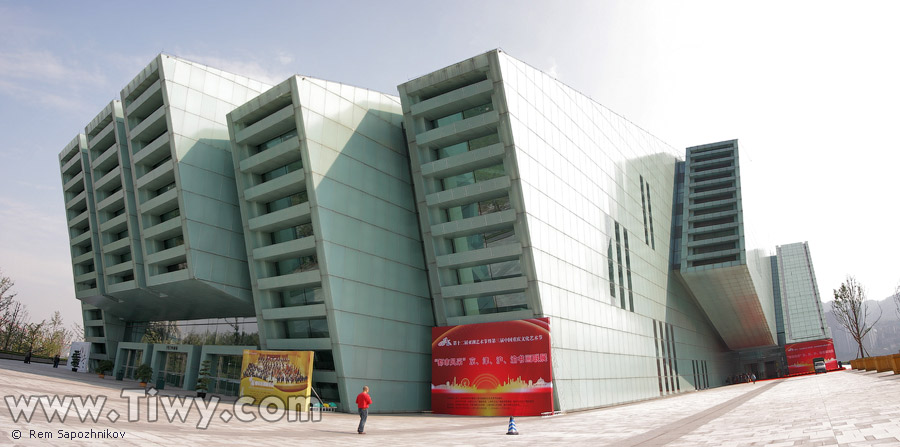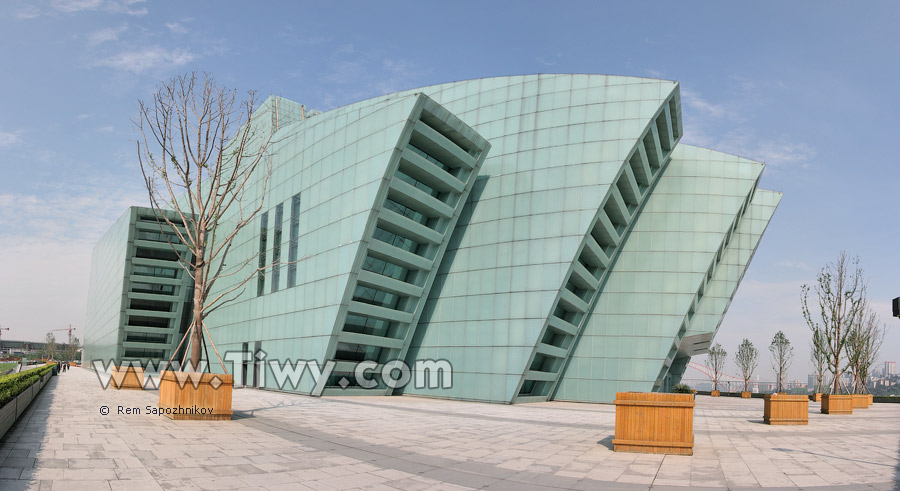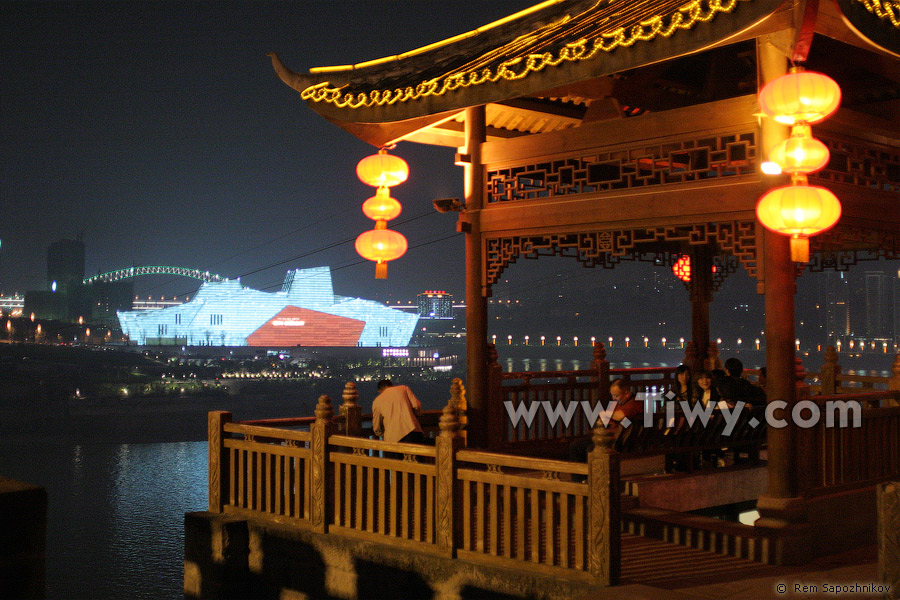 From here one can clearly see how green waters of the Jialing are mixed with muddy water of the Yangtze.

Theatre and
Chaotyanmen Bridge
(Cháotiānmén - 朝天门) in harmony with each other.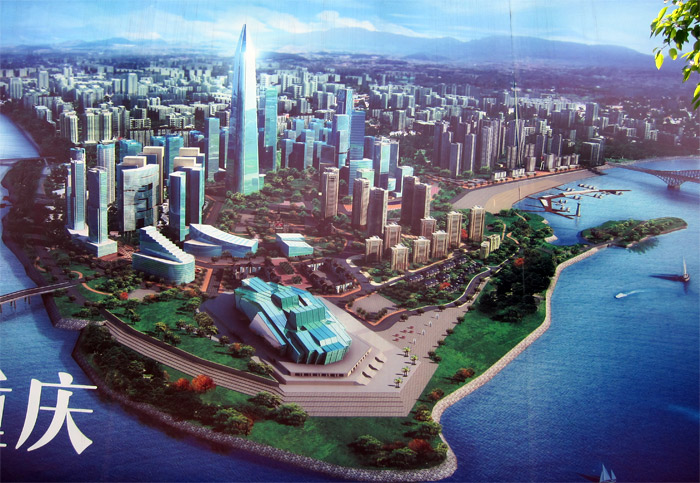 Development plan of the area.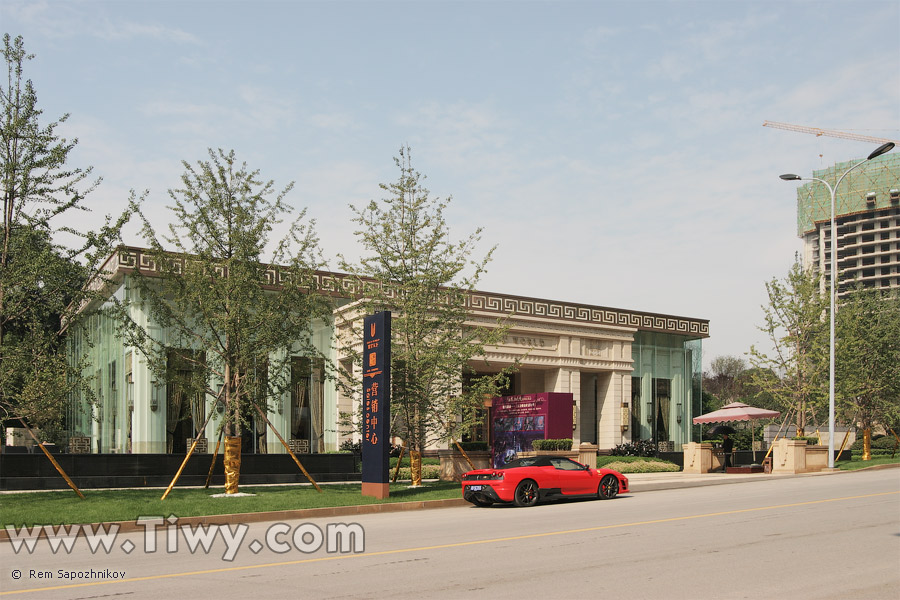 At this sales center, those people who want to buy a luxury property are met by the specially trained man with a huge black umbrella, lest, God forbid, the sun's rays burn down the future owner.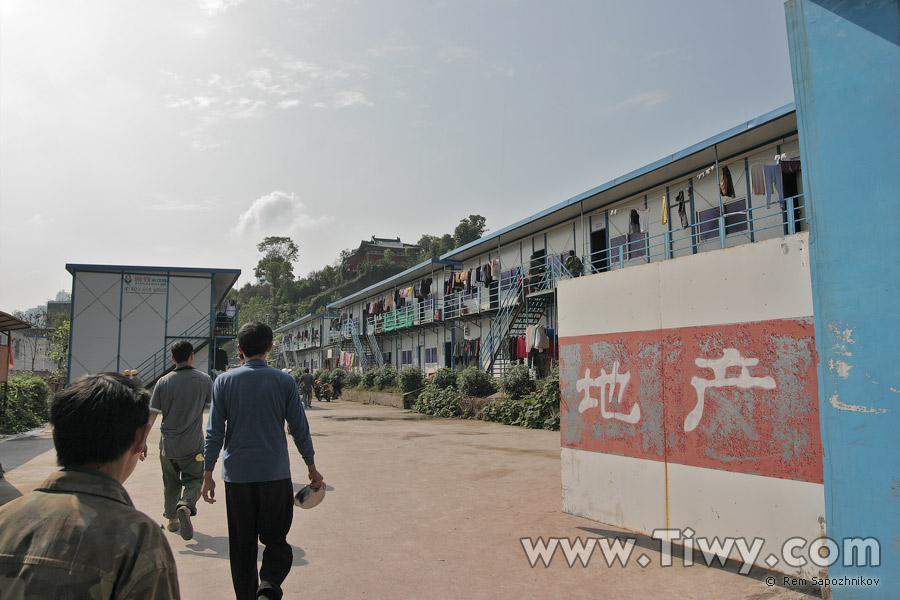 And these are the builders of the prestigious area go for lunch in not the most prestigious dwellings.
They kindly advised me where to go further.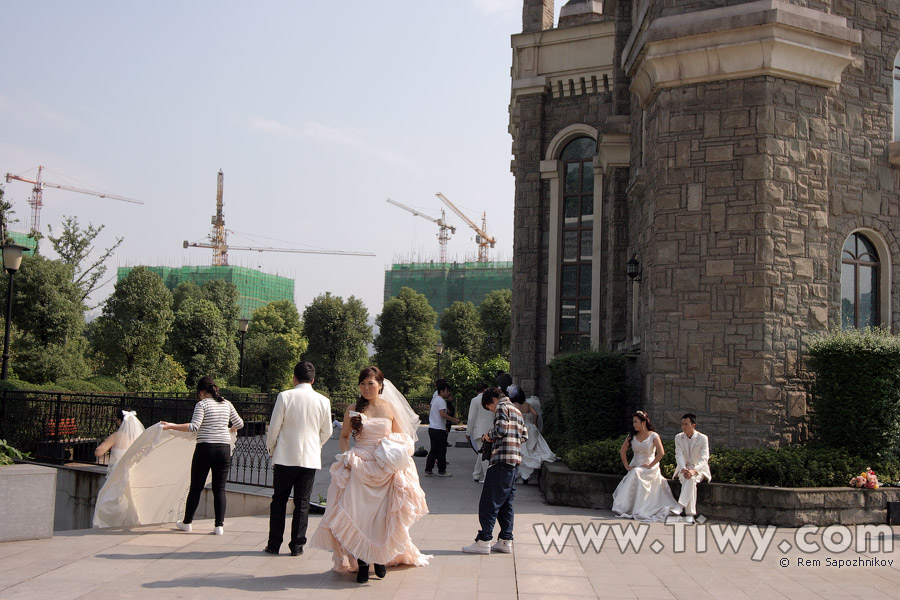 The newlyweds want their wedding photos looked American or European-style.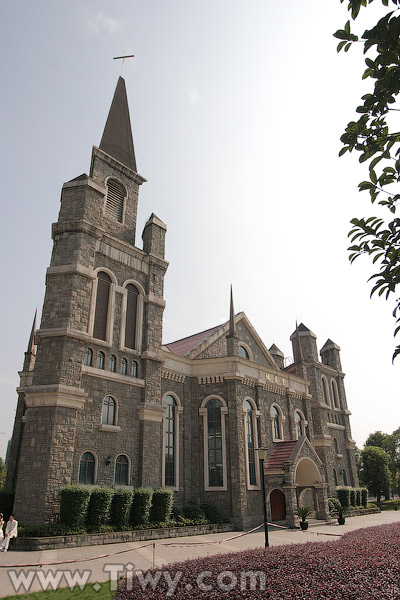 I first thought about the Evangelical Church Jiangbei that it was a new building as it looks so good, but as it turned out, it is more than 100 years old, it is here since 1894.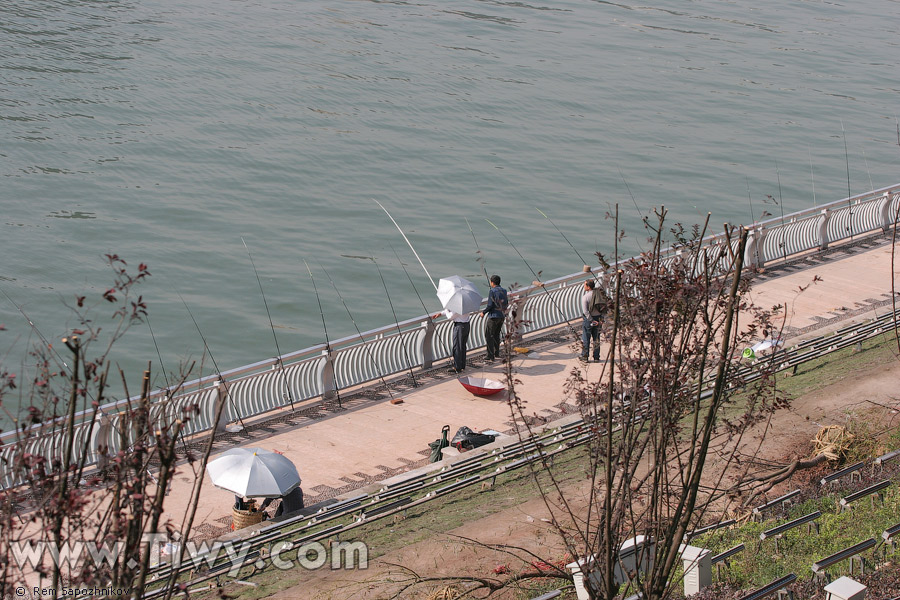 Fishers are found in all embankments.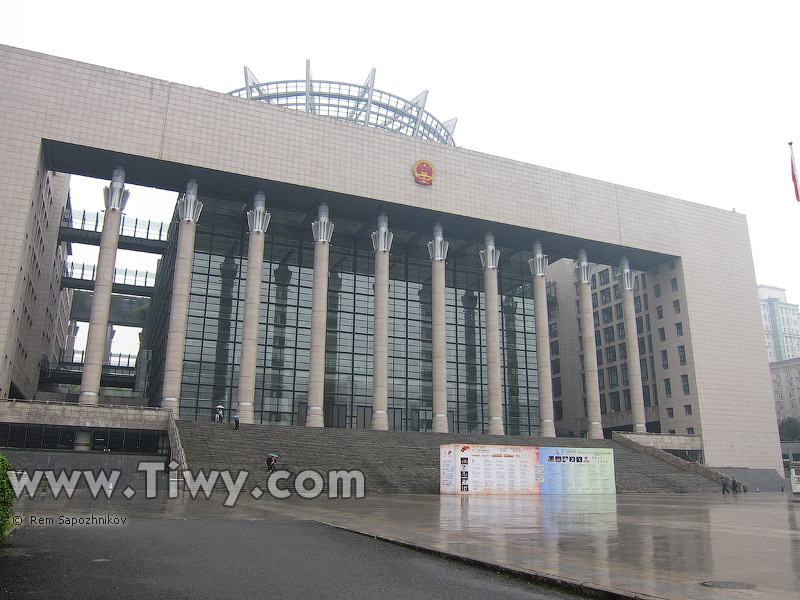 The Standing Committee of Chongqing People's Congress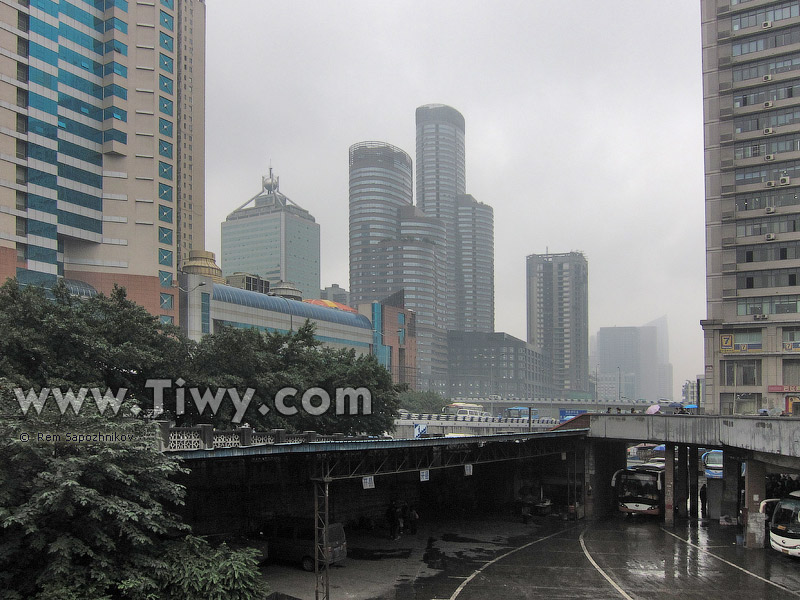 Hongjin Road (Hóngjǐn dàdào - 红锦大道)