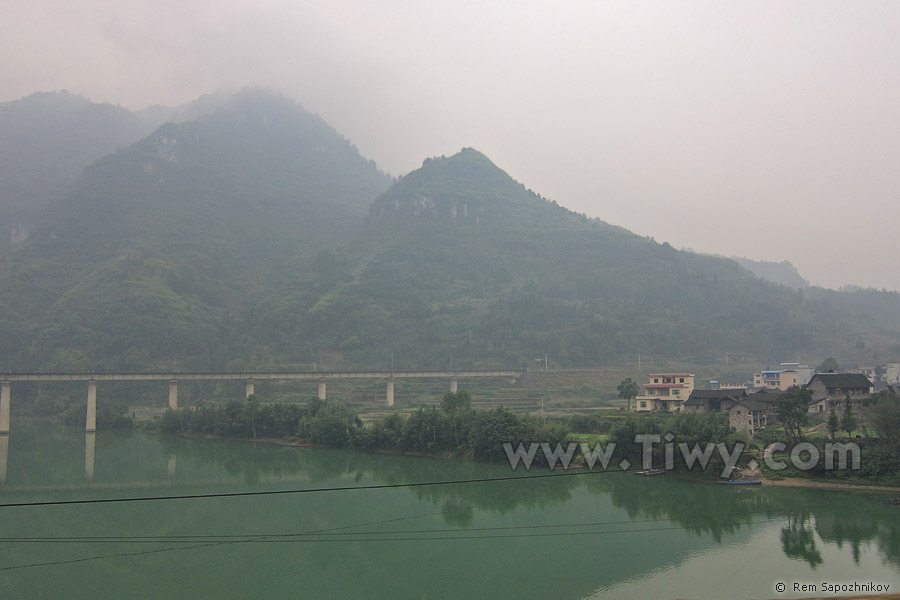 On the way to the cave.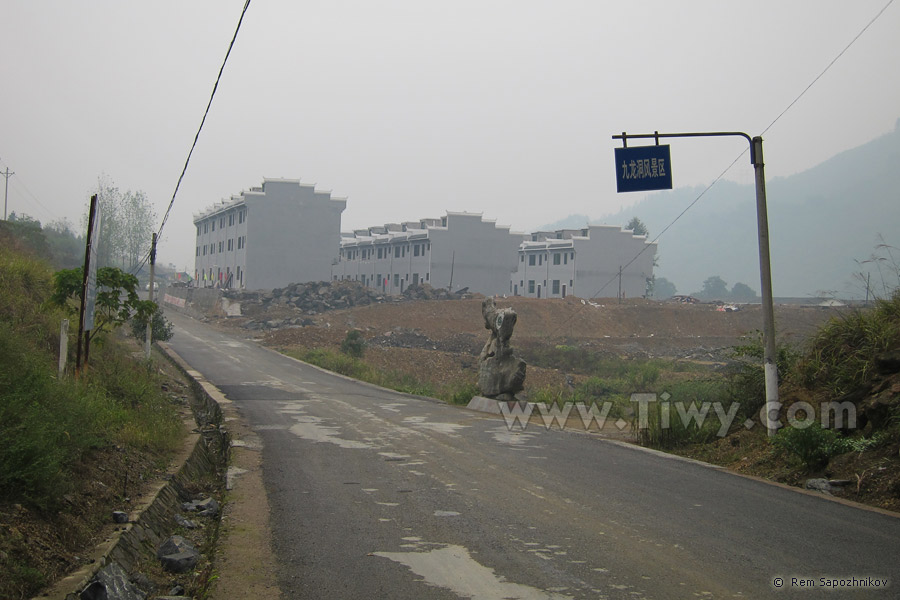 Arrived.
To the right – turn to the unpaved road. Then, just 200 meters till the pier.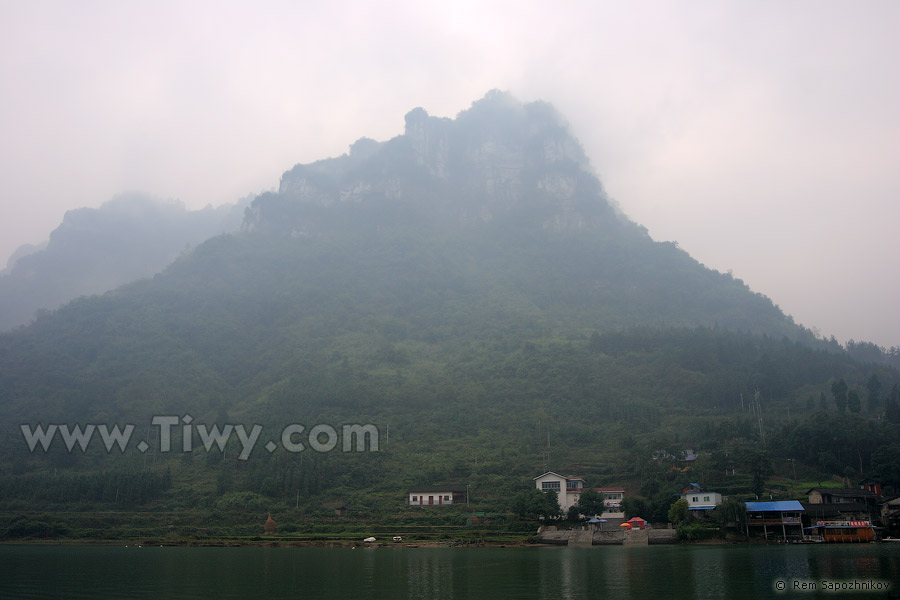 Mount Guanyin. The Lotus Temple is located on its top. Just a little below there is an entrance to the Nine-Dragon Cave.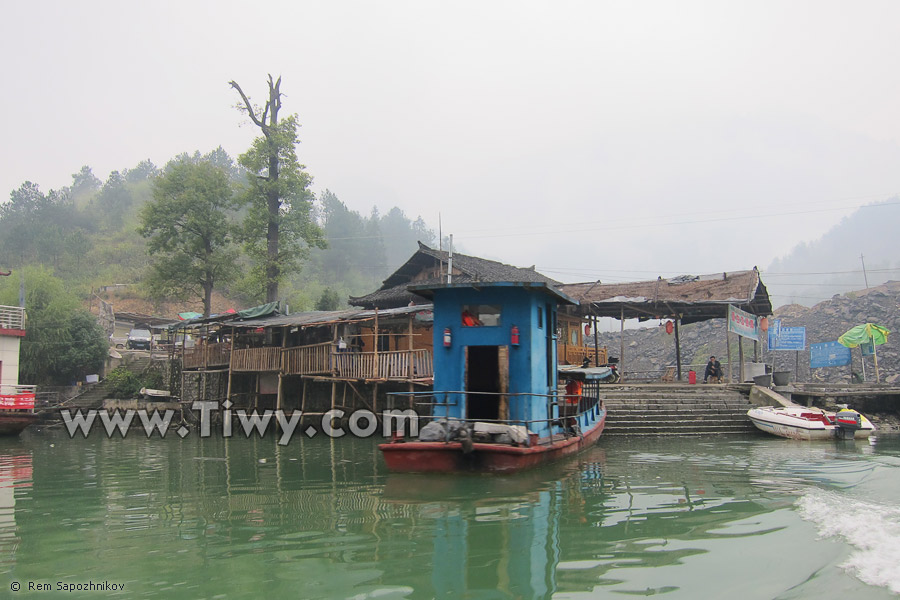 Boat station. For 10 yuans, I was rapidly moved to the other side. I asked how I was later to come back. The boatman said that I needed to just wave my hand and he would come.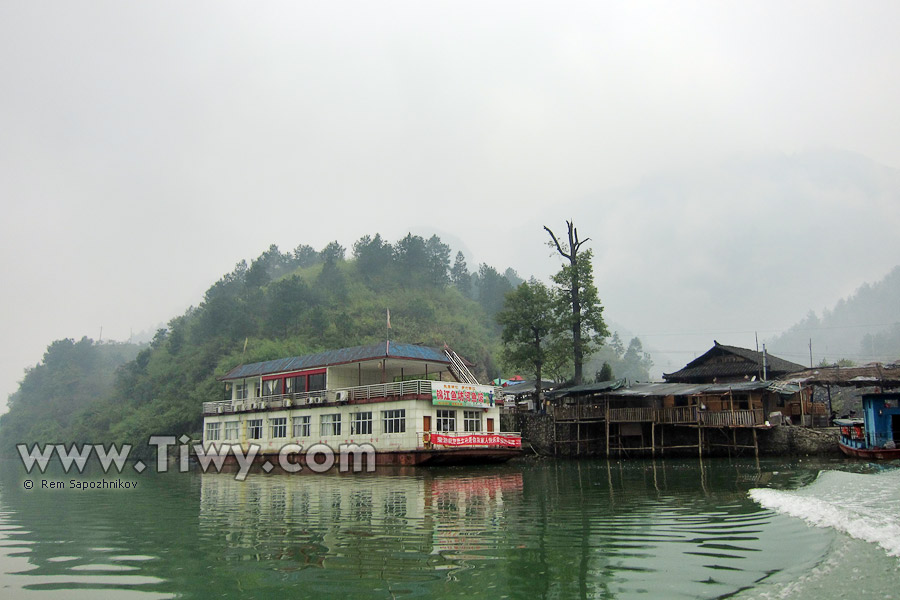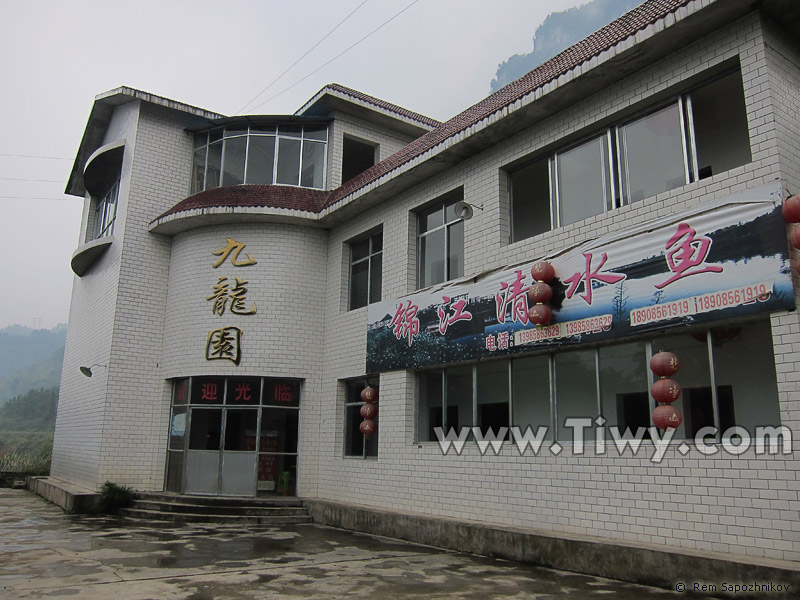 The building in front of the pier on the opposite bank of Jinjiang looked deserted.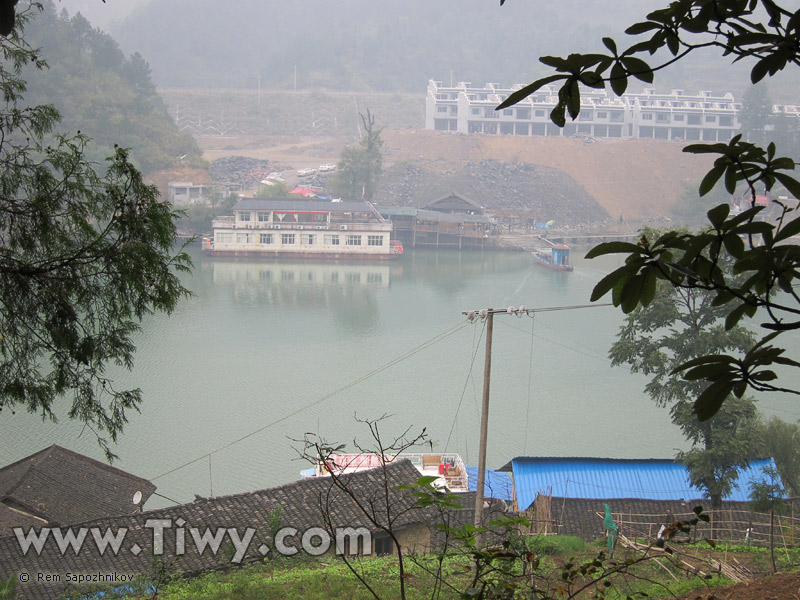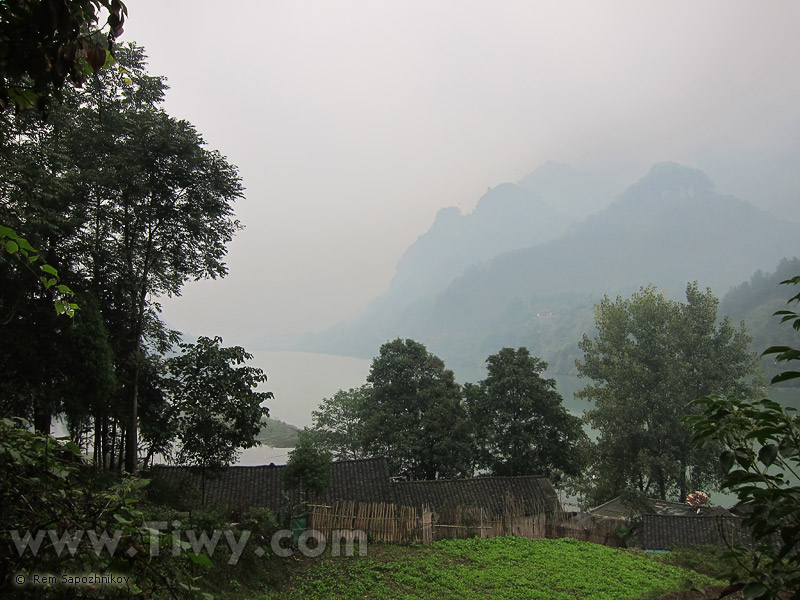 Immediately from the pier a path leads to the top of the mountain passing in the beginning through the village, where local residents offered to climb up on horseback.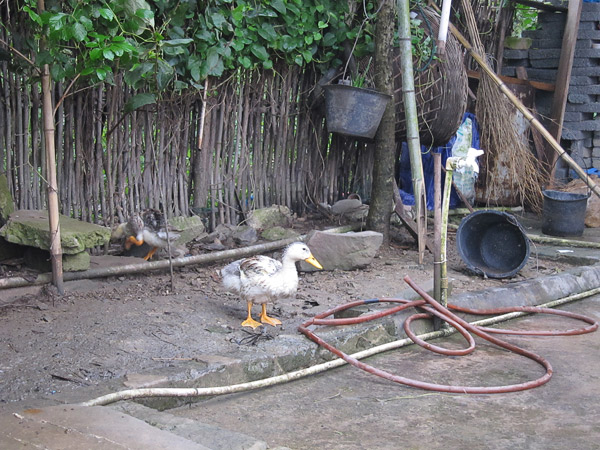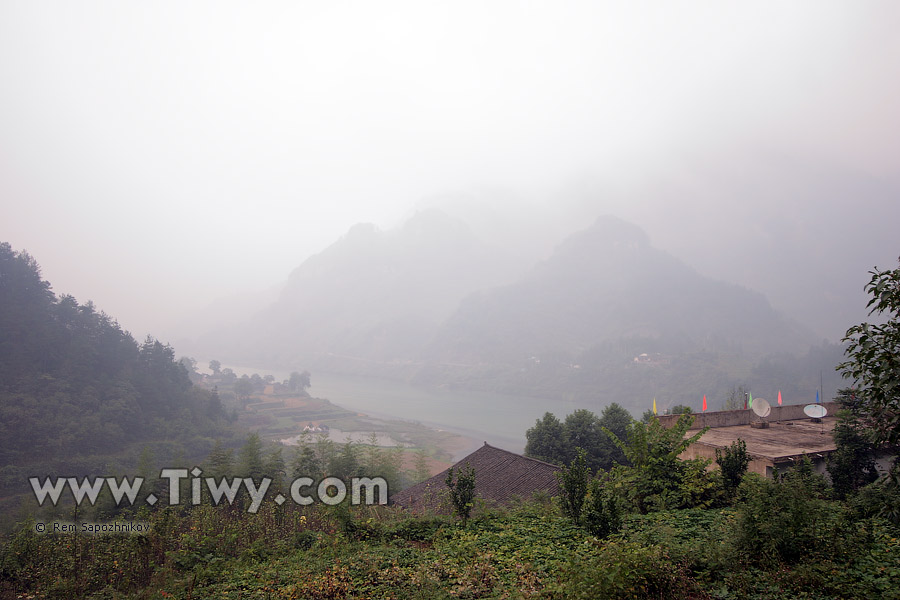 To the bottom at the right there is a roof of the village school.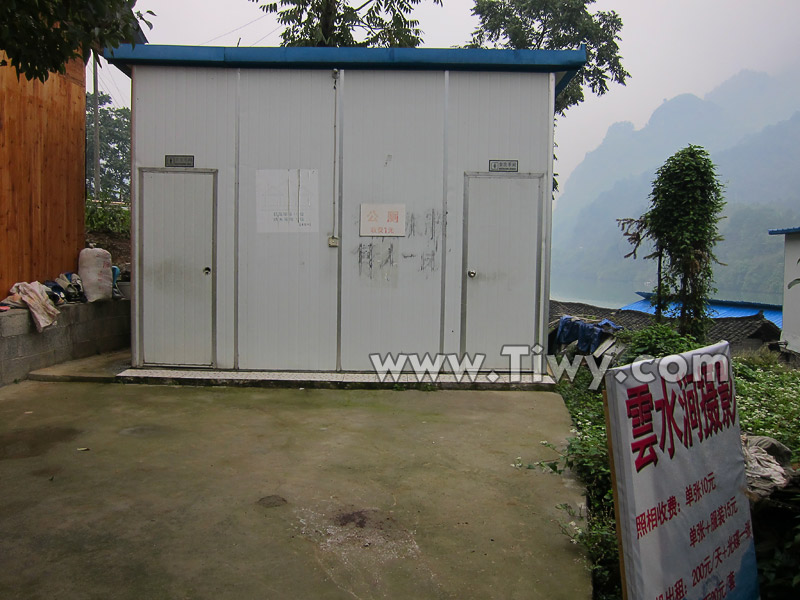 In the same village, at the beginning of ascend, there is quite a clean toilet. At the top, by the way, there is another one too.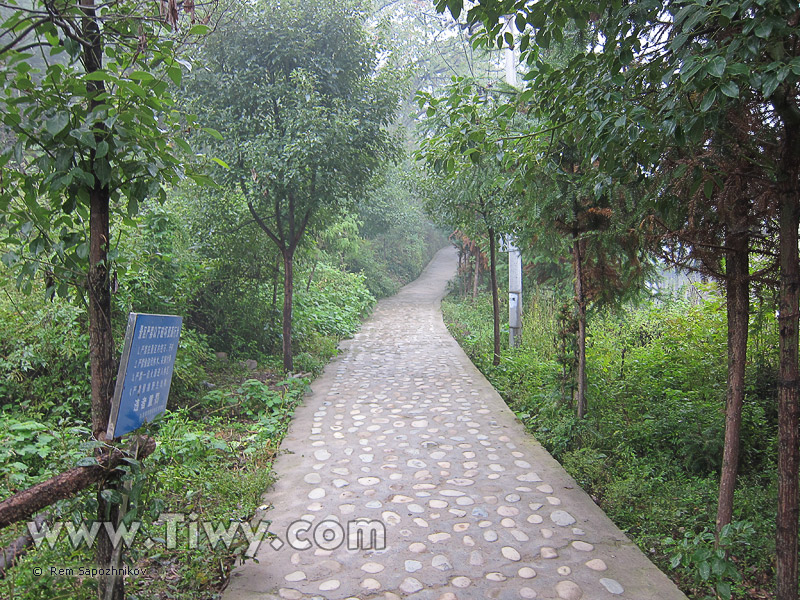 I was going up on such a path for almost 40 minutes without a rest.
During the ascent, I only met 6 people.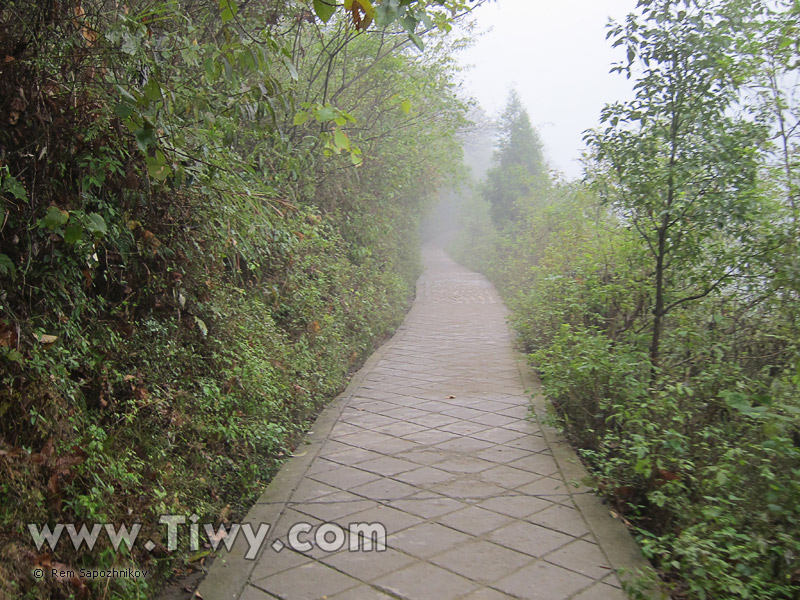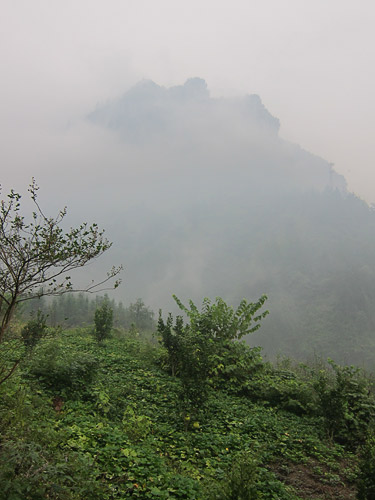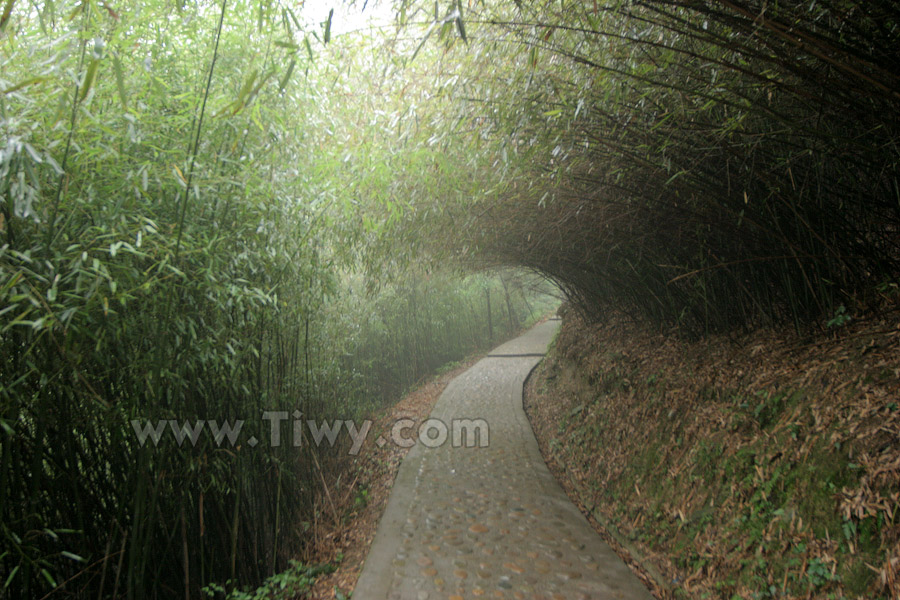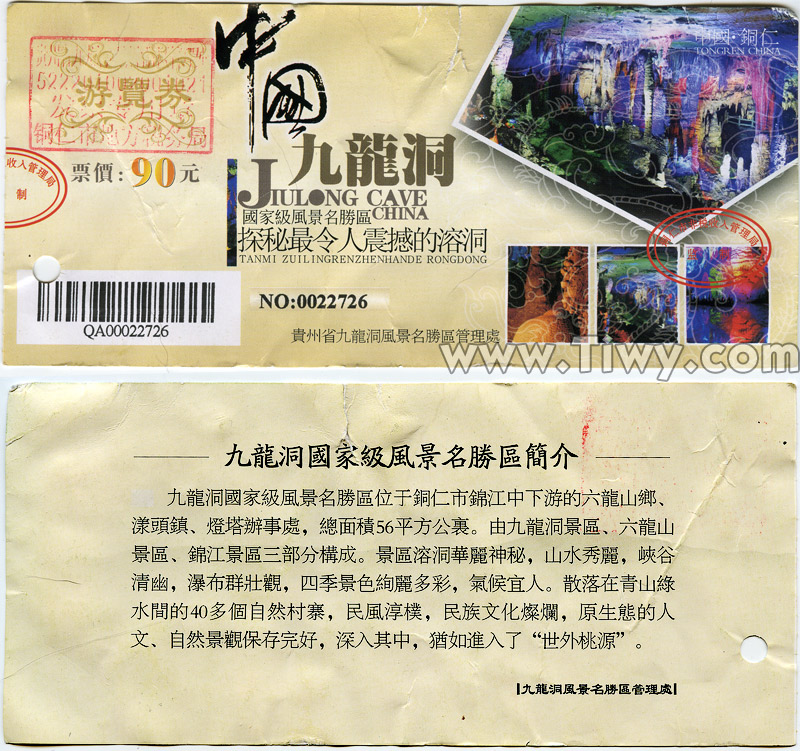 Many tourist sites of China indicate the entry fee of 30 yuans. I was therefore very surprised when it turned out that the price of entrance ticket is 90 yuans (450 roub. / $ 14). Chinese tourism is going up incredibly fast, well-being of the Chinese is unlikely to keep up with it.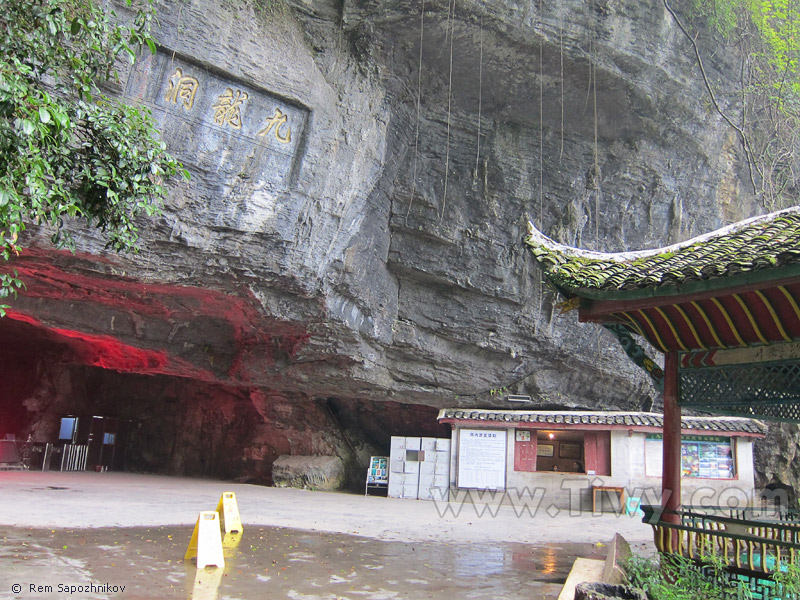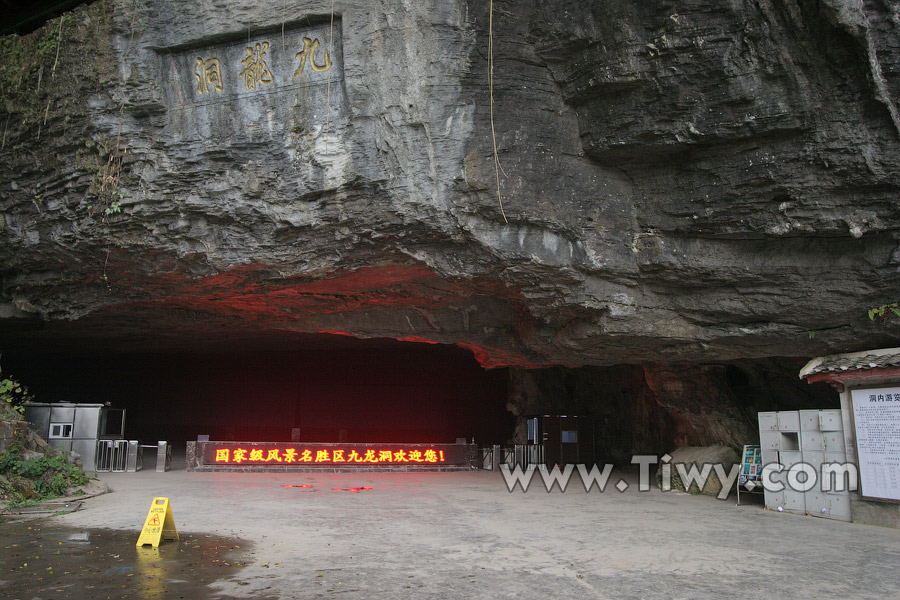 One can get to the cave only in groups with a guide.
Departures are every 45 minutes, schedule of the tour is at the photo below.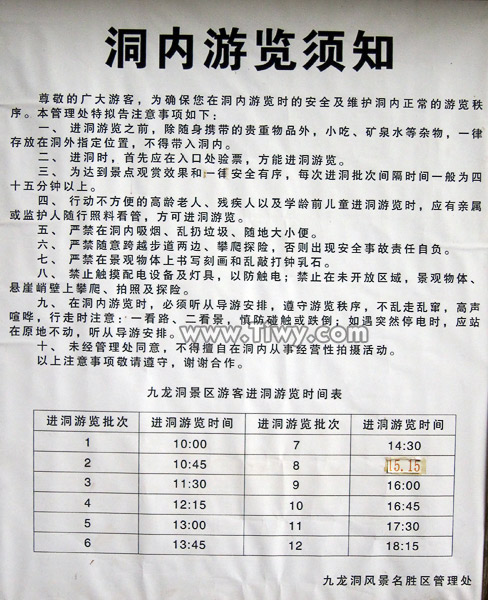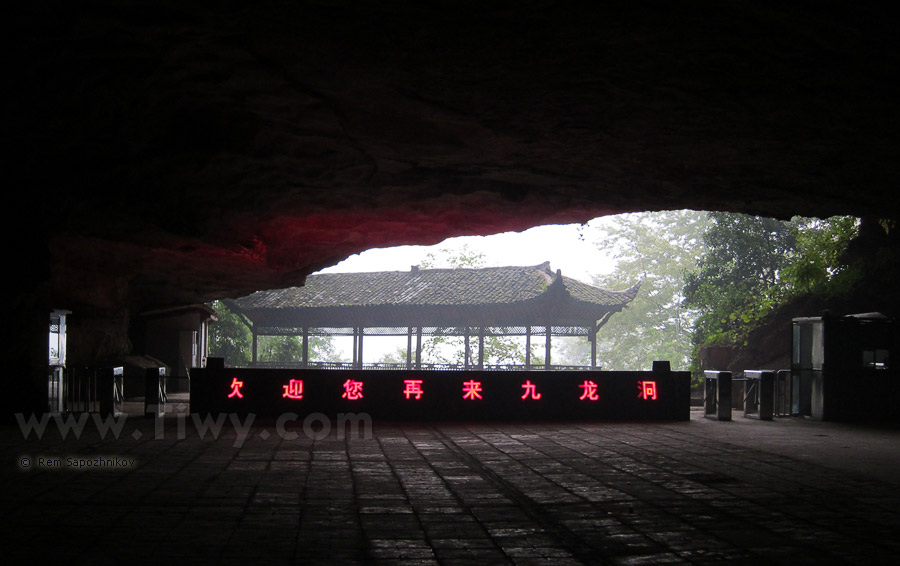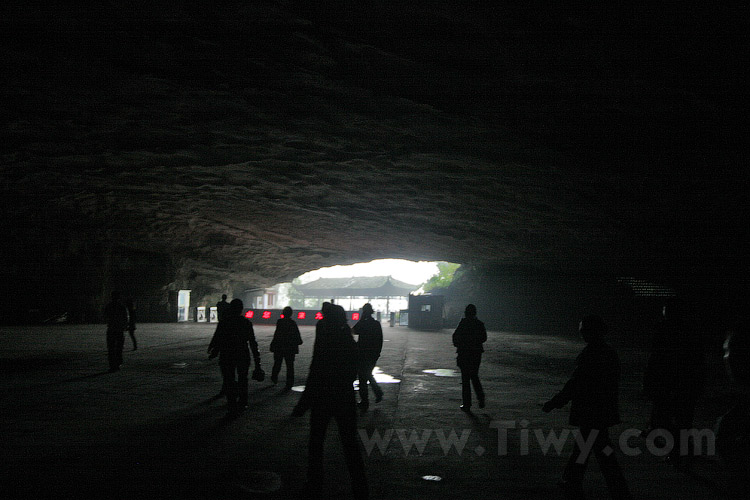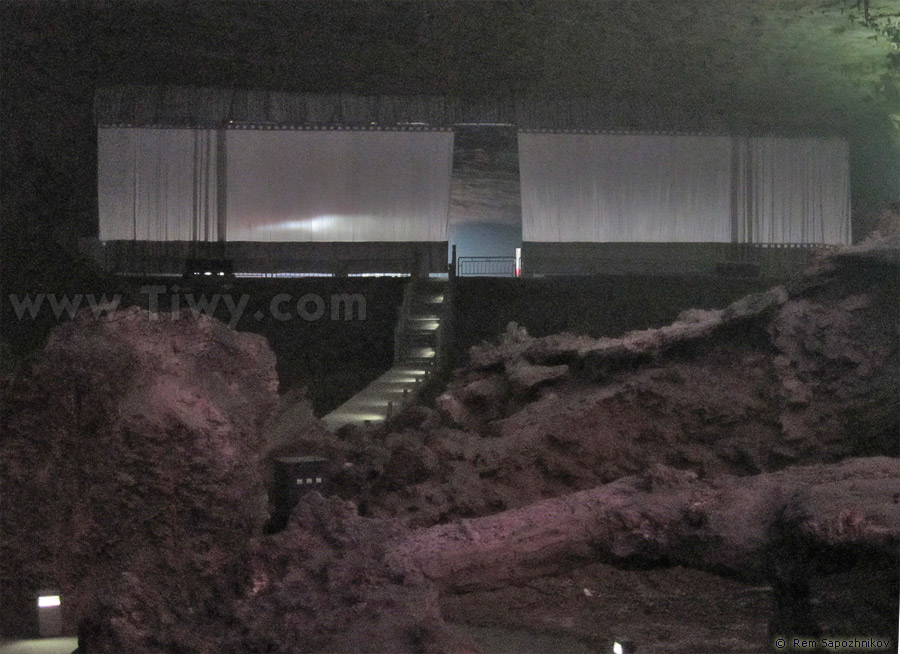 The curtain closes the entrance to the cave.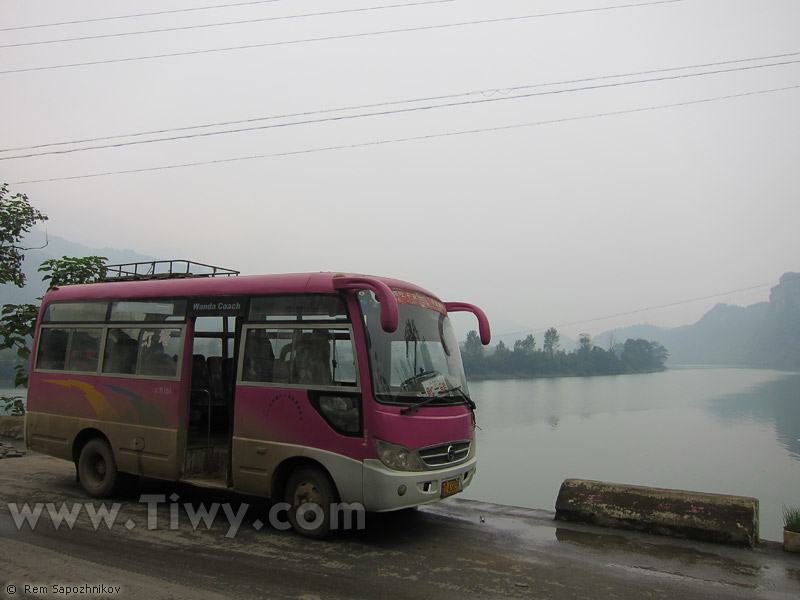 Looking ahead, I will say that after visiting the cave, I climbed down, moved to the other side of the river and walked to the nearest village, somewhere in the 4 km away, where I saw a bus stop. At the same time I was thumbing up for a ride to the passing cars which were only 3 pieces for about 15 minutes. The third car stopped, and although the driver was going to the other direction, he took me to the village that I needed just for free. From there on a pink bus, I got to the Northern Bus Terminal of Tongren.
In the next part, see only the photos from the Nine-Dragon Cave.