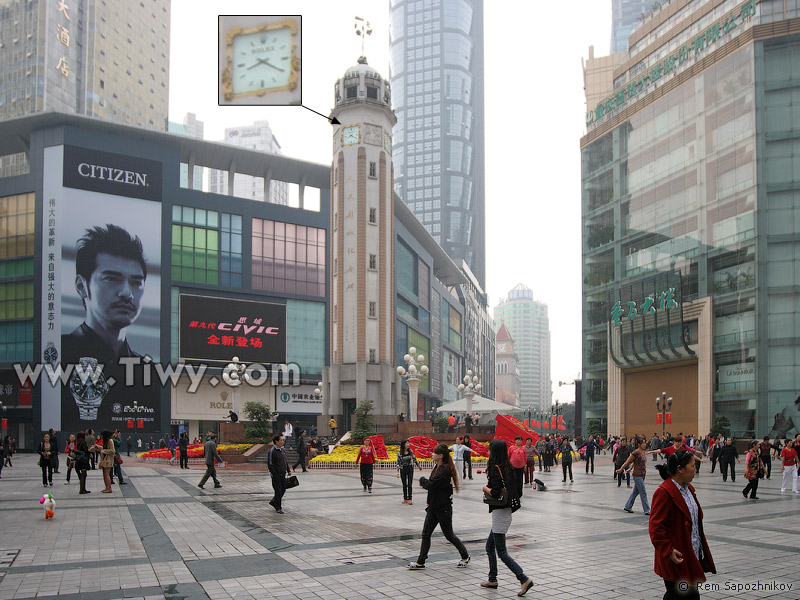 This clock tower is a monument of Liberation, reminiscent of Japan's surrender.
The main problem of the monument is a Rolex inscription above the hands.
I immediately imagined the Eternal Flame with an inscription Gazprom or Zippo.
I took this picture in the morning, so people in the photo are doing morning exercises.

Above and underneath are the views (you can click on them) of the Chaotianmen (Cháotiānmén - 朝天门) square to the Yangtze and Jialing. Cruise voyages along the river begin (or end) at this place.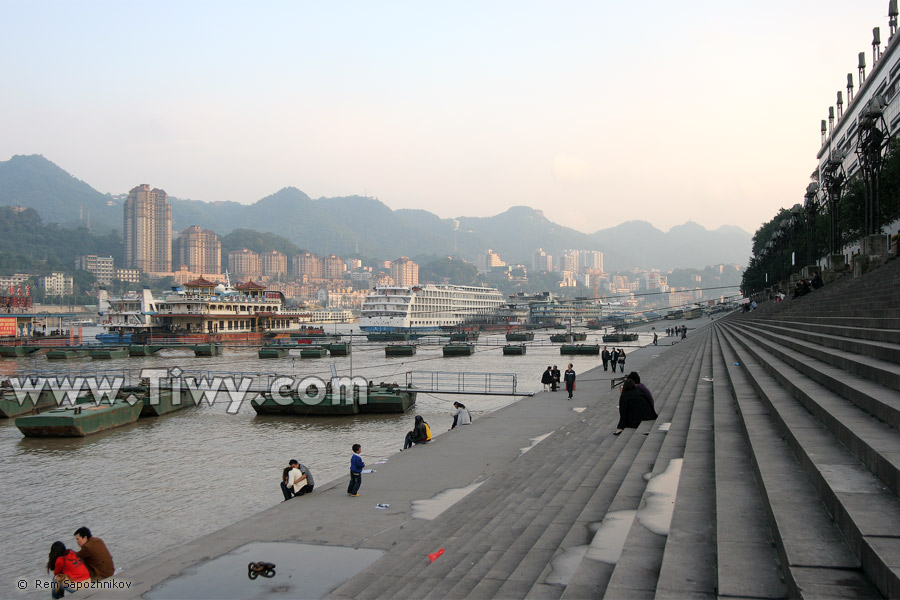 Any movie about Chongqing will surely have a ladder to Chaotianmen.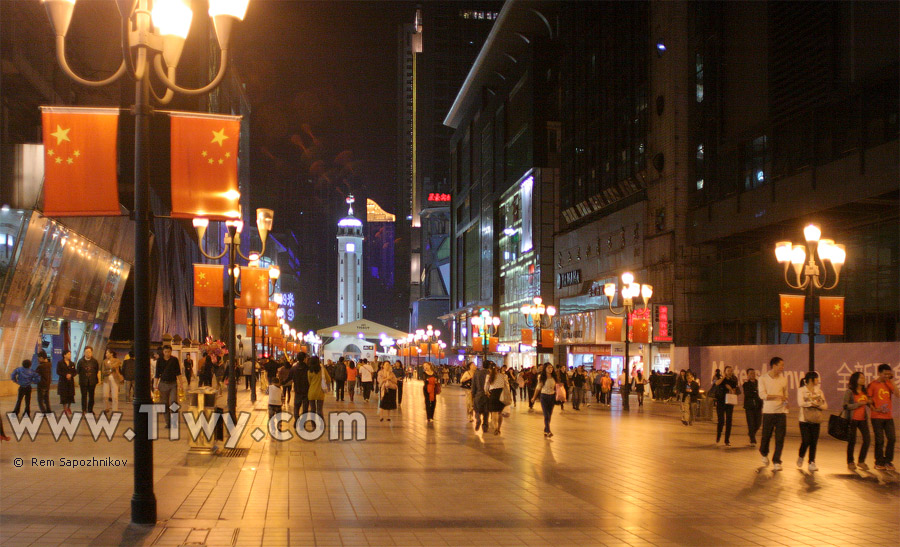 Not very long pedestrian street.

Caiyuan Street runs parallel to the railway from the central station of Chongqing.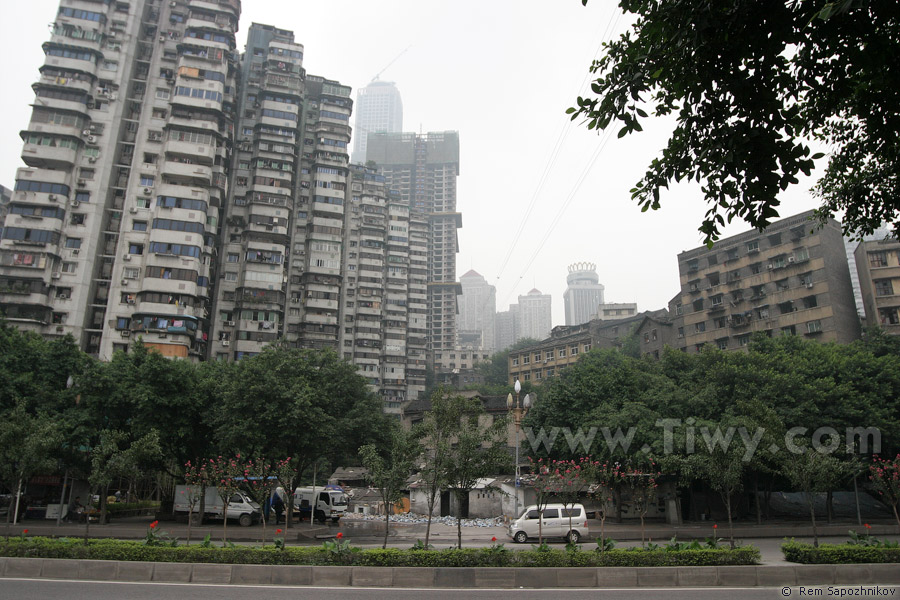 Houses on the quay Changjiangbinjiang. More photos from there can be seen in
a separate section
.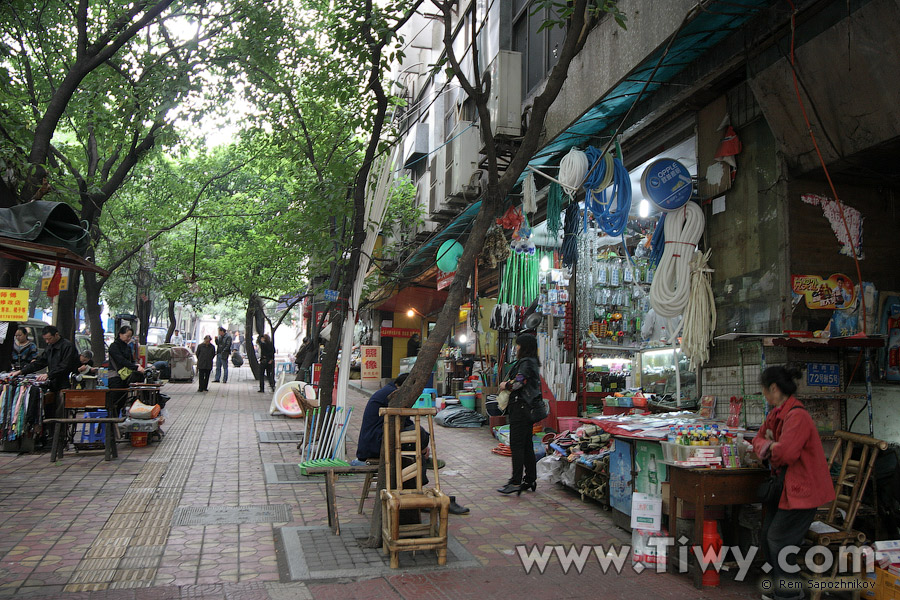 Five blocks away from the Liberation Monument in the direction of the pier Chaotianmen.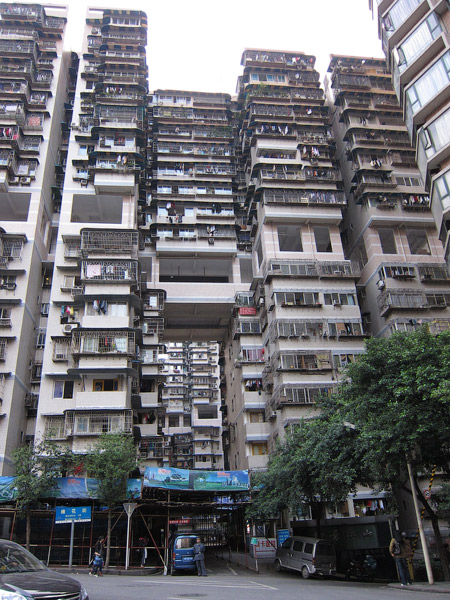 And this is a little bit to the north.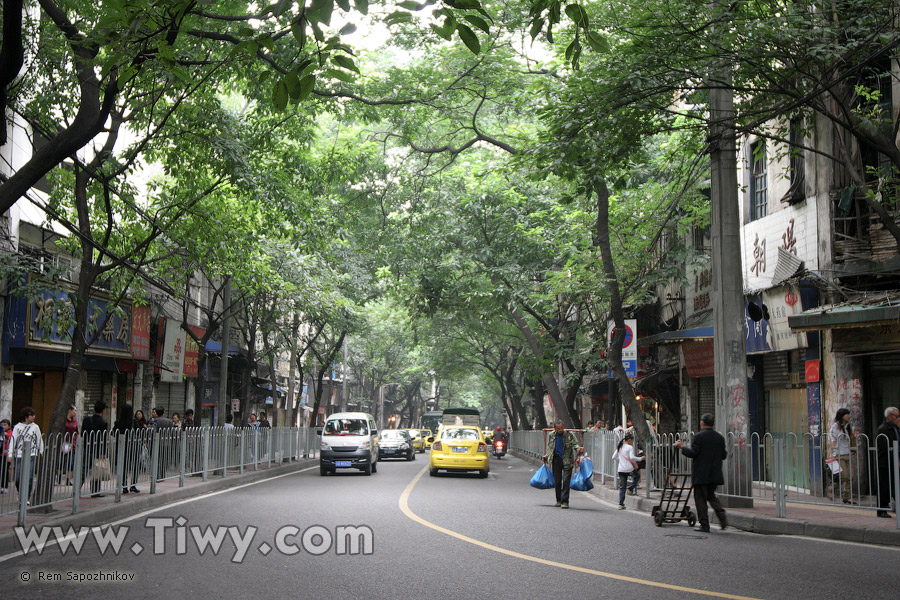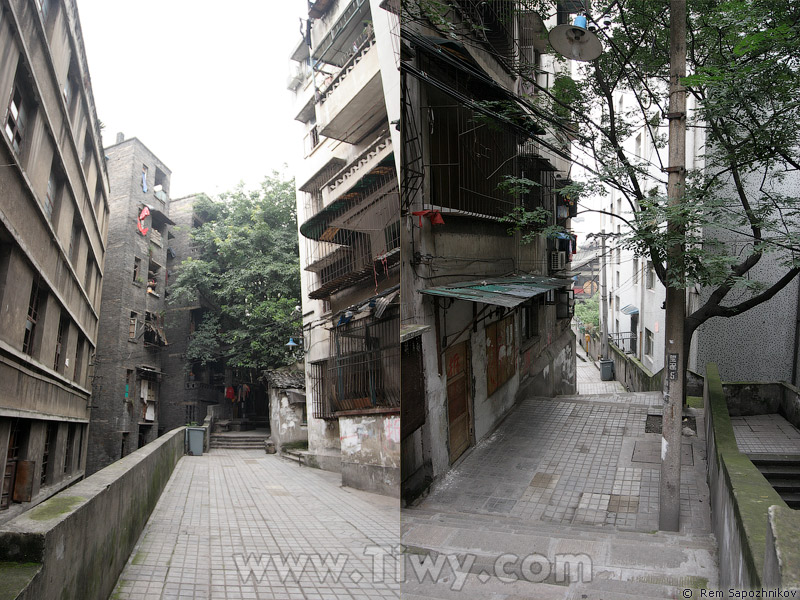 If you go down a long way, then you come to the Yangtze.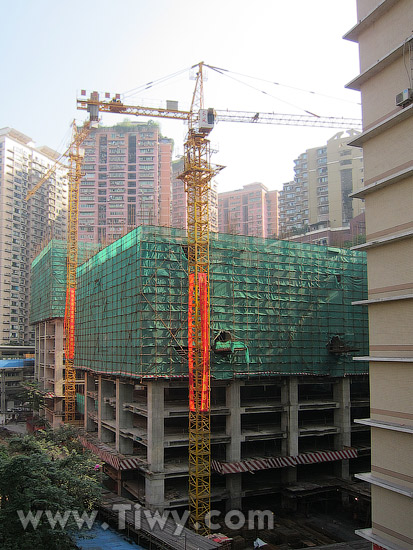 Chinese developers easily squeeze new houses into the already dense development.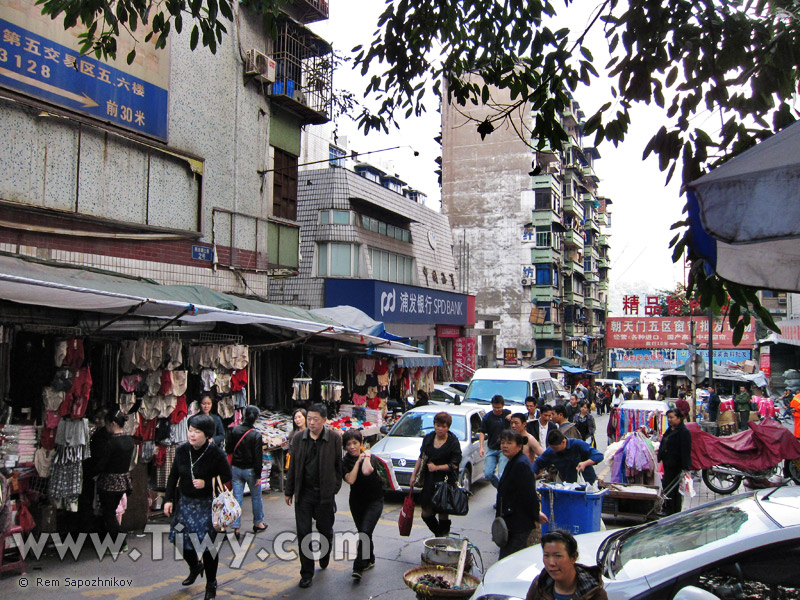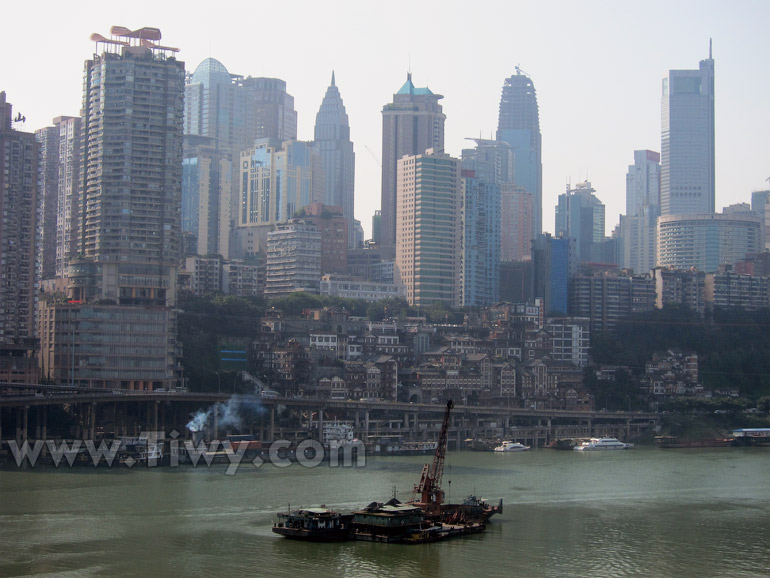 View of the Yuzhong district from north, over the Jialing River.

Panoramic view of the Yuzhong district from north to south across the Jialing River. You can click on the photo.
Centered slightly to the right in the photo you can see a new bridge over the Jialing.
At the extreme right is the 4-storey building of the first cable car across the River Jialing.
Hopefully, the building and the cable car will be preserved.