Qiandongnan Kailai Hotel (黔东南凯莱酒店 - Qiándōngnán kǎilái jiǔdiàn)
October 2011

I did not like the hotel. Externally, the building looks pretty decent, but inside, starting from the counter "Reception", everything is somewhat sad and repulsive. With this the room rent is a little more than in Homytel in Guiyang, 220 yuans (1100 roub / $35).

The first day the room smelled like the printing house, as though yesterday there was a warehouse with freshly printed receipts (in Chinese hotels receipts always smell of some chemicals). On the second day, the smell got weaker, but, I still kept the window to the street open, despite the construction of a large building right next door.

Should you visit Kaili, better do not stop at this hotel.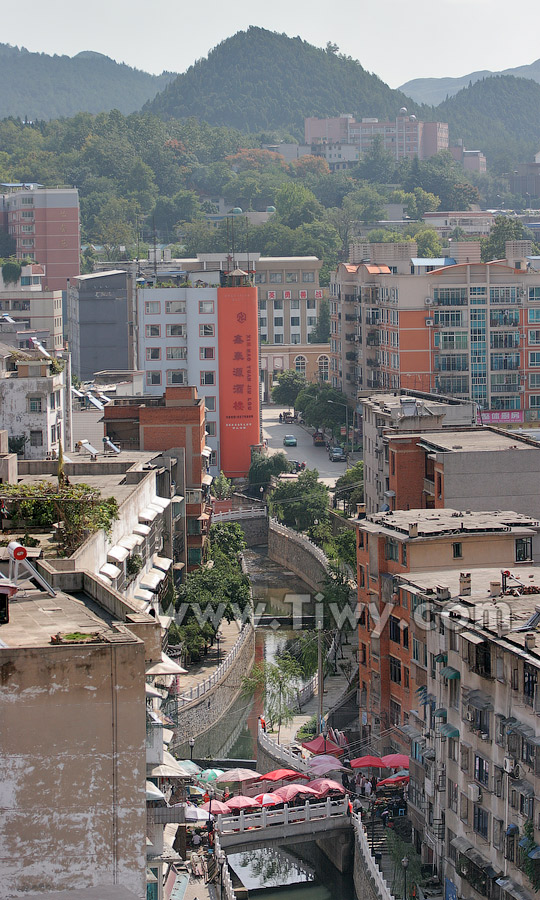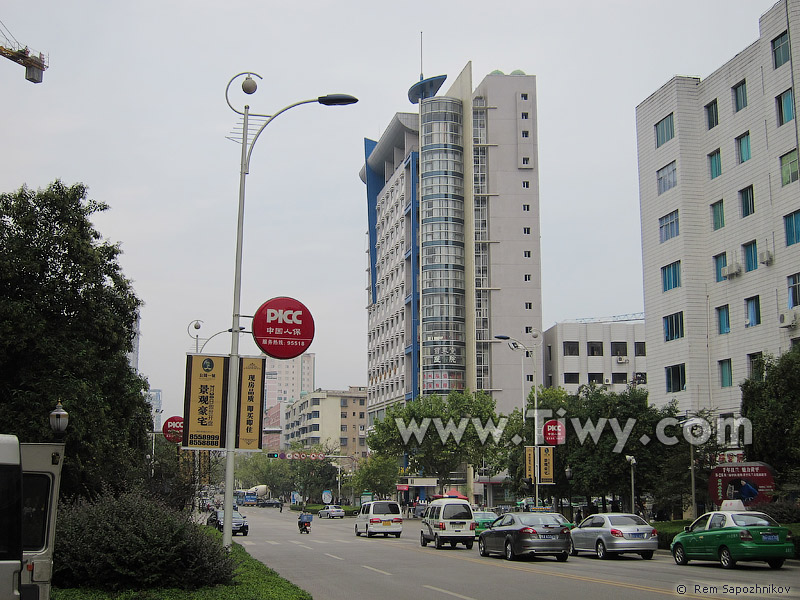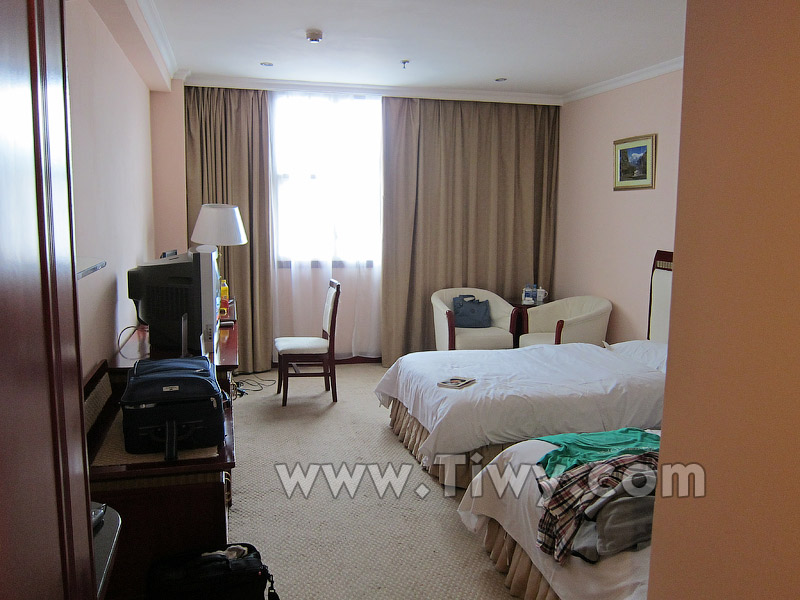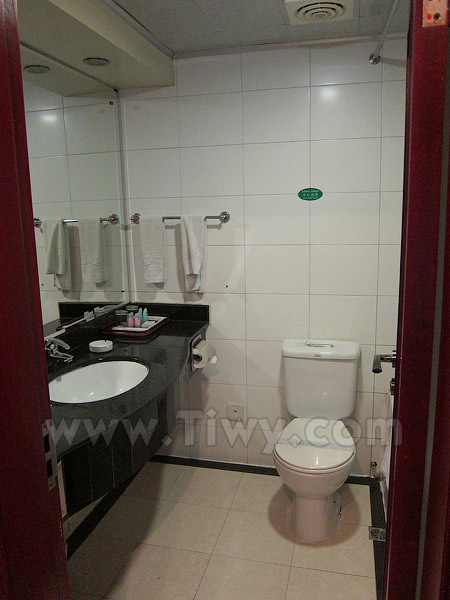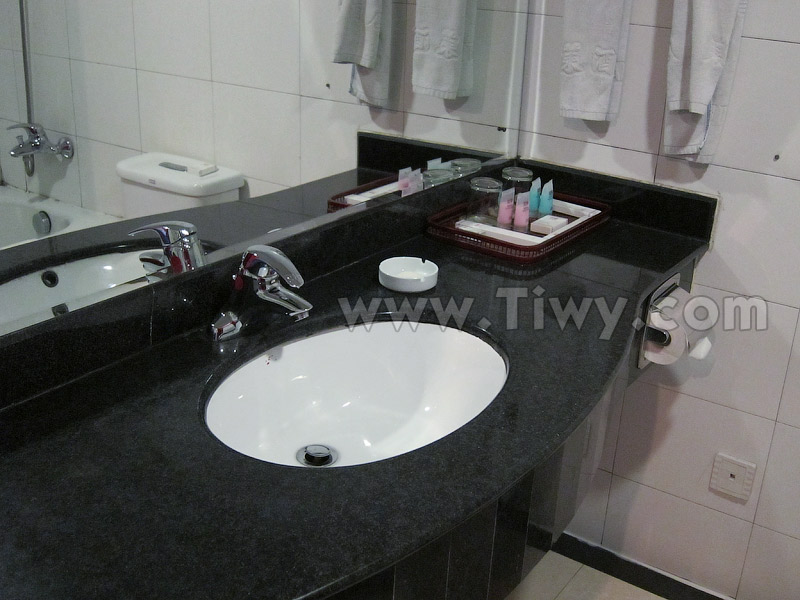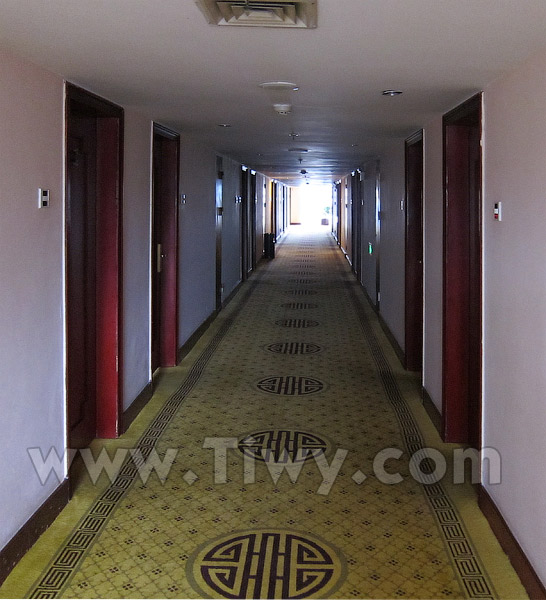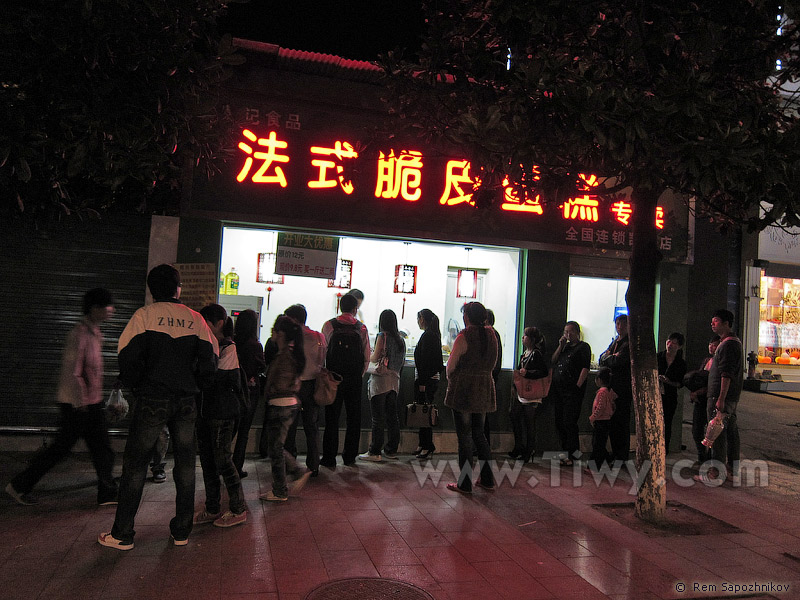 Near the hotel, on the left, if you stand facing it, and to the right, if you go out of it, stands a pavilion where on the spot they bake little cookie-buns. On the day of my arrival to Kaili there was a line for them, the next morning there was a line too, at the day of trip to Zhenyuan – too, when I returned at night, there was a line again, and then all the time, the line was constantly there. People took one, two, three and even four full packages each. In the end I gave up and joined the line, too.

I could not understand how much they cost, offered 10 yuans and received a big package in exchange. I can say for sure that in Russia they would be ruined with their sweets. The buns were very sweet, sugary, oily and with a strong flavor of eggs. To the delight of the hotel workers, after my departure, a large part of the package remained intact in the room.